A team of fashion designers have created a pair of high-heel 'horse's hooves' for the 100th anniversary of the Cheltenham National Hunt Festival.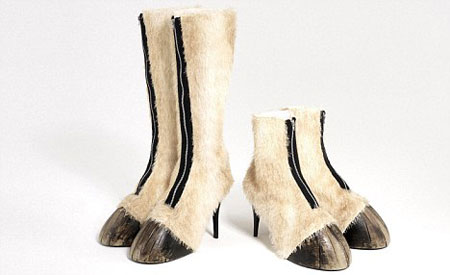 The hooves are made of carbon fiber and decorated with natural horse hairs (at least 5,000 pieces of them), closing with a black zipper. Sold at 1,300£ (2,080 €), a pair is a "perfect accessory for racing fans who want to stand out from the crowd," Betfair explains.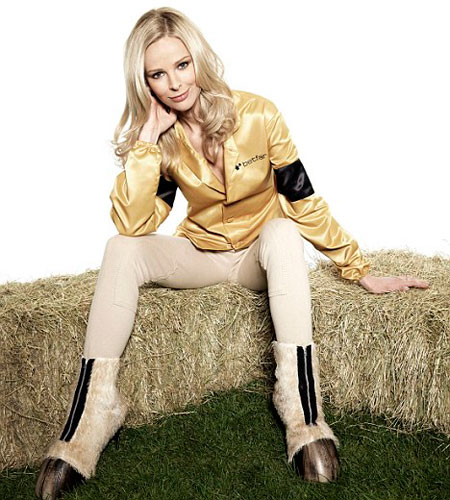 Model Louise Dainton who wore them on the catwalk describes them as very comfortable, so no worry for the feet of the fashionists brave enough to accessorize with eccentric hooves.