As we enter 2021 and officially situate ourselves in the 2020s, it's time to look back at the past decade's biggest beauty trends. The 2010s were a time of many transformations, especially in the realm of technology with the boom of social media. Beauty trends were no longer confined to the school hallways, runways, or feature films–they could be posted and shared by anyone on a global scale, and spread on platforms like Instagram, Tumblr, and Pinterest. Some of these trends have survived past the 2010s, becoming staples of the beauty industry in our new decade, and some we'd rather leave behind. Here, L'OFFICIEL revists 10 beauty trends that defined the 2010s.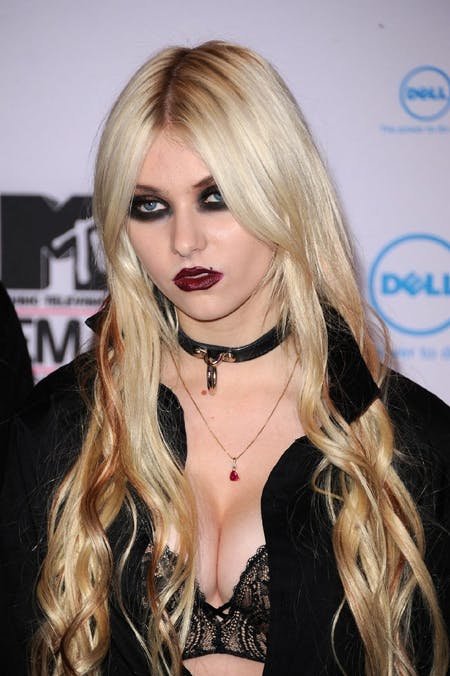 Smokey Eye

How could we ever forget the raccoon eye trend? The heavy smokey eye was featured everywhere–red carpets, Ke$ha music videos, in high fashion magazines–making that "still wearing last night's make-up" look seem cool. Though there might have been a time and place for this trend, we've evolved into a more subtle smokey eye that's much more flattering for the everyday.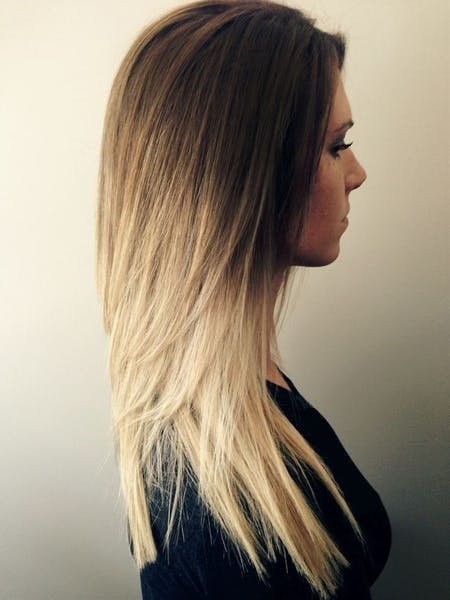 Ombre and Dip-Dyed Hair

In the early 2010s, you couldn't log onto Facebook or Instagram without seeing a girl you knew with ombre hair. From subtle and strategic lightening of the ends to dramatic and colorful DIY dip-dyes, celebrities to middle school girls alike participated in this trend.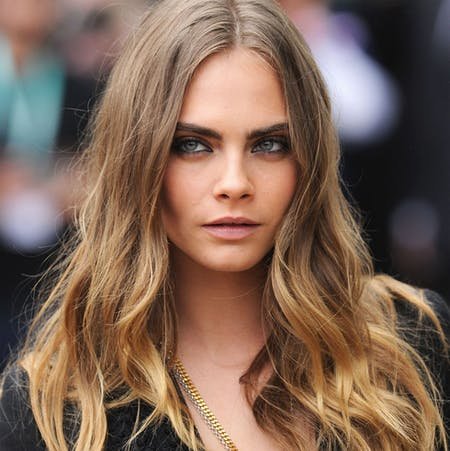 Full Eyebrows

Before the 2010s, overplucking was the name of the game. Then society did a sharp 180, with supermodel Cara Delevingne and others sporting natural, full brows. Big brows were back (much to the dismay of everyone who suddenly had to magically undo years of plucking). This trend continues to stick around, with the laminated brow Instagram trend and many models wearing messy, au naturel brows.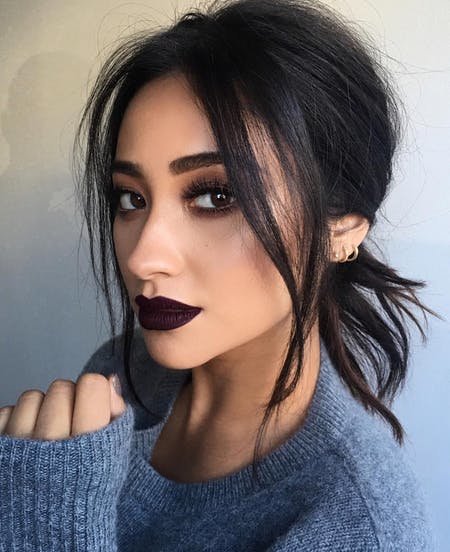 Dark Lipstick

Emo and goth fashion became wearable in the 2010s, thanks in part to Tumblr's influence. Along with dark eyes, dark lipstick took runways by storm. Though this bold look can be glam, it's not always the most practical.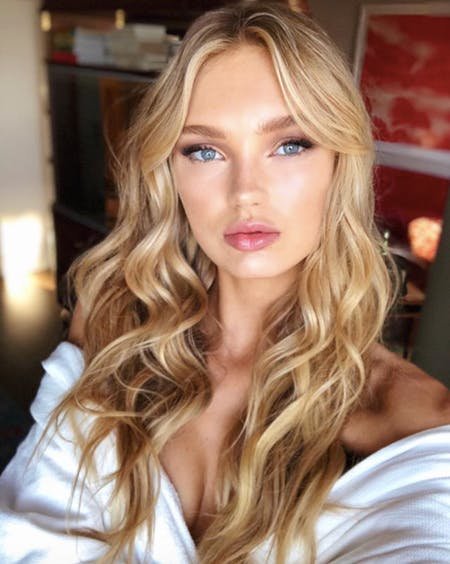 Beachy Waves

If the everyday goth look wasn't for you, chances are you probably followed all the Victoria's Secret models and subsequently tried to replicate their main hair trend of the 2010s: the beachy wave. Somewhere in between straight and the curling iron, it's that (not so) effortless look that's withstood the test of time.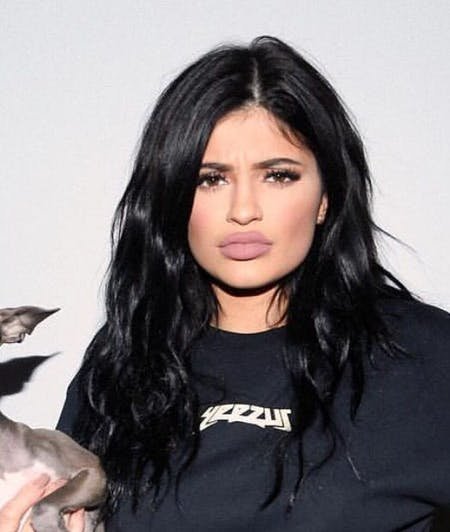 Overlined, Matte Lips

This was not the poppin' lip gloss Lil Mama sang about in 2008. The 2010s traded in Juicy Tubes for a matte finish and overlined lips. Neutral and brown-toned lipsticks became the go-to colors, and Kylie Jenner's Lip Kit sensation took the world by storm.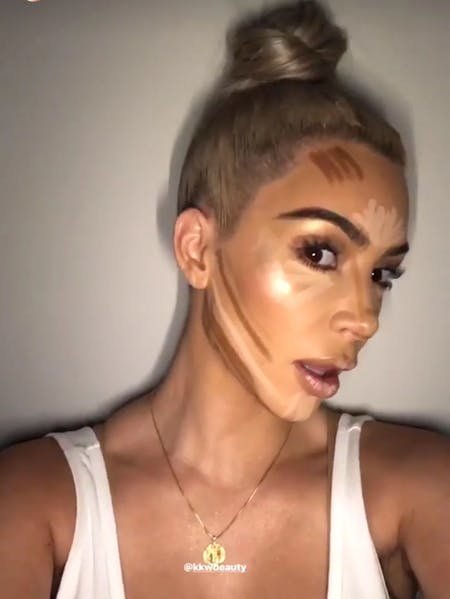 Heavy Contouring

Before there was a Kardashian beauty line by nearly every Kardashian family member, there was Kim Kardashian's contour. As the reality star rose to fame, so did her full face contour, and soon enough, contour, extreme highlight, and face baking became key steps to achieve an Instagram-ready face beat.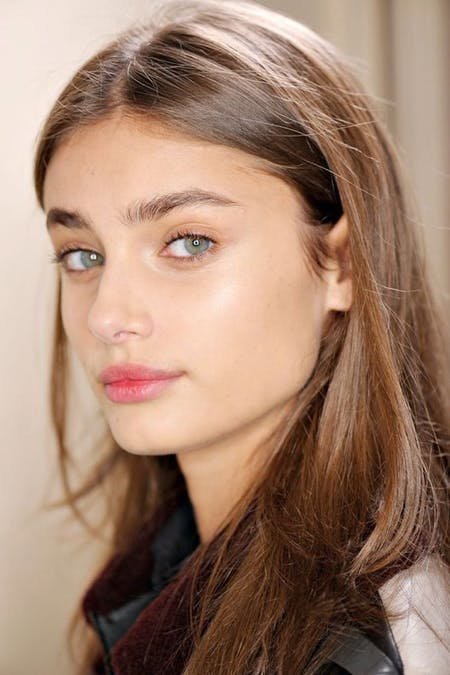 "No-makeup" Makeup

Somewhere in between dramatic eyeshadow, contour, and the Kylie Lip Kit came the "no-makeup" makeup look–makeup designed to make it look like you're not wearing any. It usually consists of a combination of lip balm (preferably Carmex), Mario Badescu's Rose Facial Spray, and maybe some BB cream or Glossier products. Though the end of the 2010s witnessed some dramatic Instagram make-up looks (à la Kylie Jenner), the "no-makeup" makeup look has persevered, with a hyper focus on skincare and natural glam over the past few years.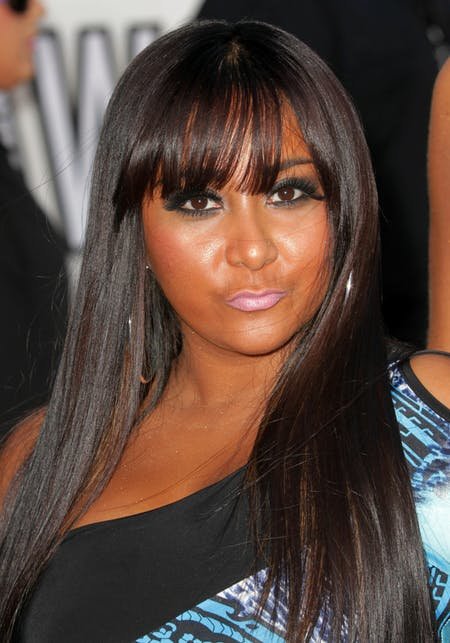 The (Overly) Tanned Look

We can't forget the phenomena of The Jersey Shore in the 2010s. It both demonstrated (and perhaps advocated for) the tanned look that was all the rage for a while. With that came the rise in self-tanner and tanning booths, which resulted in big health risks.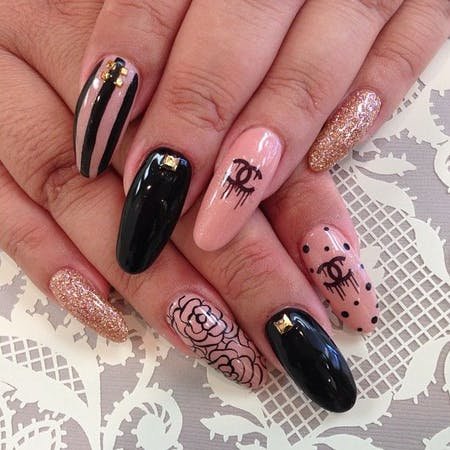 Extra Nail Art

Making your nails pop was a big thing in the 2010s. With the emergence of customized patterns, manicures were all about being extra and artistic. Nail art has evolved since, and now nail art conitnues with at-home products making manicures more accessible than ever.