Originally designed for children, then commandeered in the 1990s by punks, goths, and Lolita fans, Mary Janes are emerging for every style this fall. Maison Margiela, Thom Browne, and The Row have all reimagined the Mary Jane in the image of their brand ethos. While, conversely, die-hard Mary Jane designers such as historic French house Carel and Portuguese designer Nicole Saldaña are finding new audiences for their house staples.

Newer designers, such as Julia Toledano's Nodaleto and Brooklyn-based Suzanne Rae, and luxury houses such as Christian Louboutin have released party-ready Mary Janes in bright bold colors and noteworthy metallics for those looking to stand out during the season's festivities. Gucci reached into its arsenal to pay homage to its bamboo hardware, evidenced by the oversized buckle, while Camper, an accessible brand with a growing cult-following, melded their Mary Janes with the season's other hottest trend: clogs.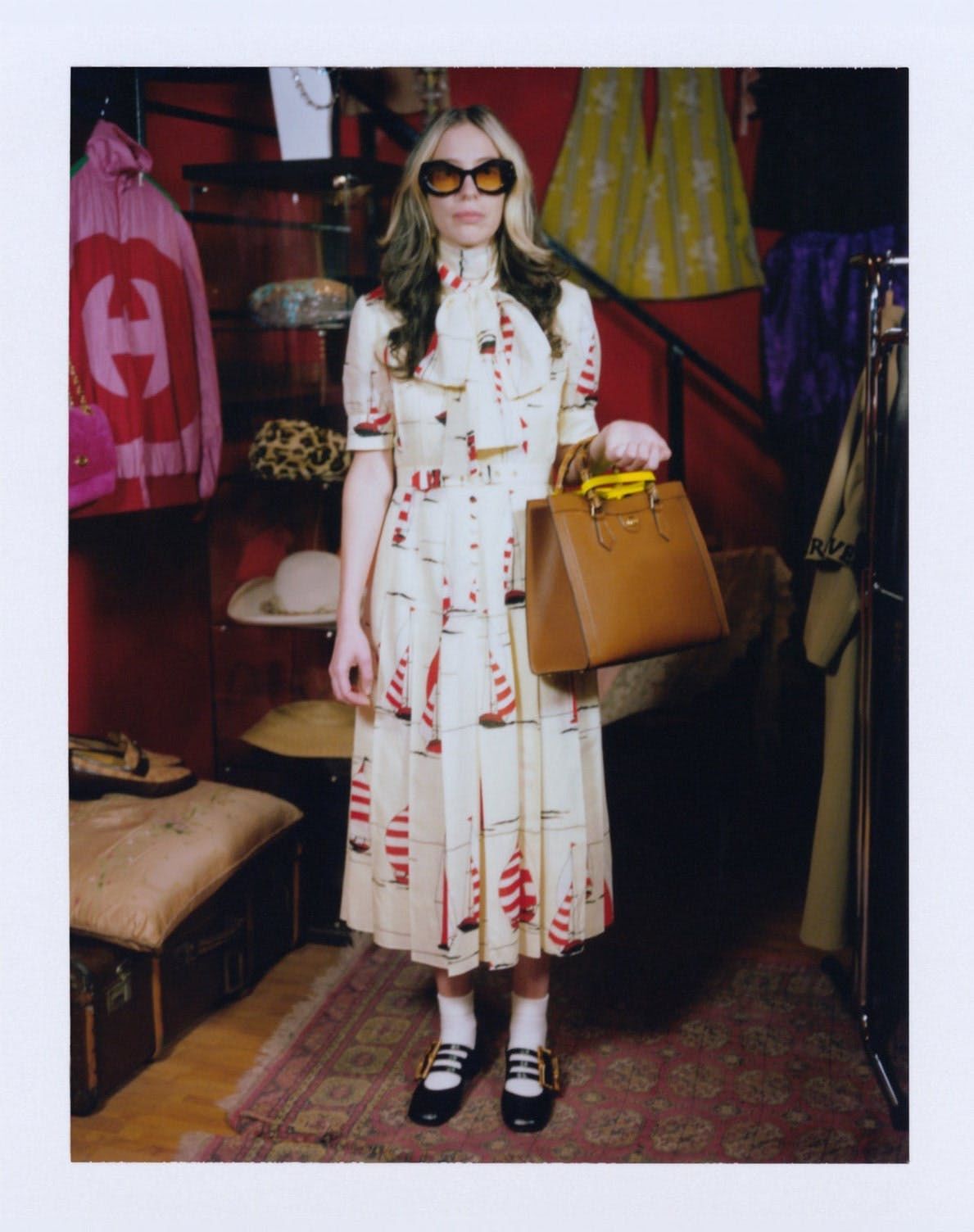 Gucci Ouverture Look 25

Often worn with socks, all the options below can transition from summer to fall. Get creative and go sheer or slip on the coveted Thom Browne striped socks featured at New York Fashion Week. Either way, from calf hair to glitter, buckle to bow, the Mary Jane is evolving to cater to all. Peek below for L'OFFICIEL's guide to the chicest mary-janes to add to your fall wardrobe.


Suzanne Rae

Block-heeled, squared toe, ethically made with recycled rubber soles and bio-polyols-a synthetic leather derived from a mixture of water bottles and plant derivations-these Mary Janes cover all the bases. The Suzanne Rae eco-vegan silver mary-janes serve not only fall's best trends but can also be transitioned into the holiday season. Originally designed in 2017 by the Brooklyn-based female founder and designer, the Mary Jane has become a house staple. And at a very workable two-inch heel, these are the heels to last you all night.


Gucci

Gucci's Ouverture collection pays homage to the house's origins mixed with styles made for today. The large bamboo buckle takes this shoe from traditional black leather Mary Jane to a statement piece. Pair with knee-high socks to realize head designer Alessandro Michele's full vision.