British stylist and designer Clare Waight Keller has cemented herself as one of fashion's most formidable creative minds. Starting her career in '90s New York City, Keller worked in accessory design at American brands like Calvin Klein and Ralph Lauren. Shortly after in 2000, the designer joined Gucci under Creative Director Tom Ford as the head of women's ready-to-wear and accessories.

In 2011, Keller moved to Paris and joined luxury house Chloé as the brand's creative director. During her time at the brand, she focused on designing breezy and wearable pieces for the modern woman. With a refreshed approach and modern eye, Keller fully reimagined the French house until she left in 2017.

With the departure of longtime director Riccardo Tisci, Keller replaced the designer as the head of Givenchy in 2017. As director of the house, Keller designed Meghan Markle's wedding dress for her 2018 marriage to Prince Harry.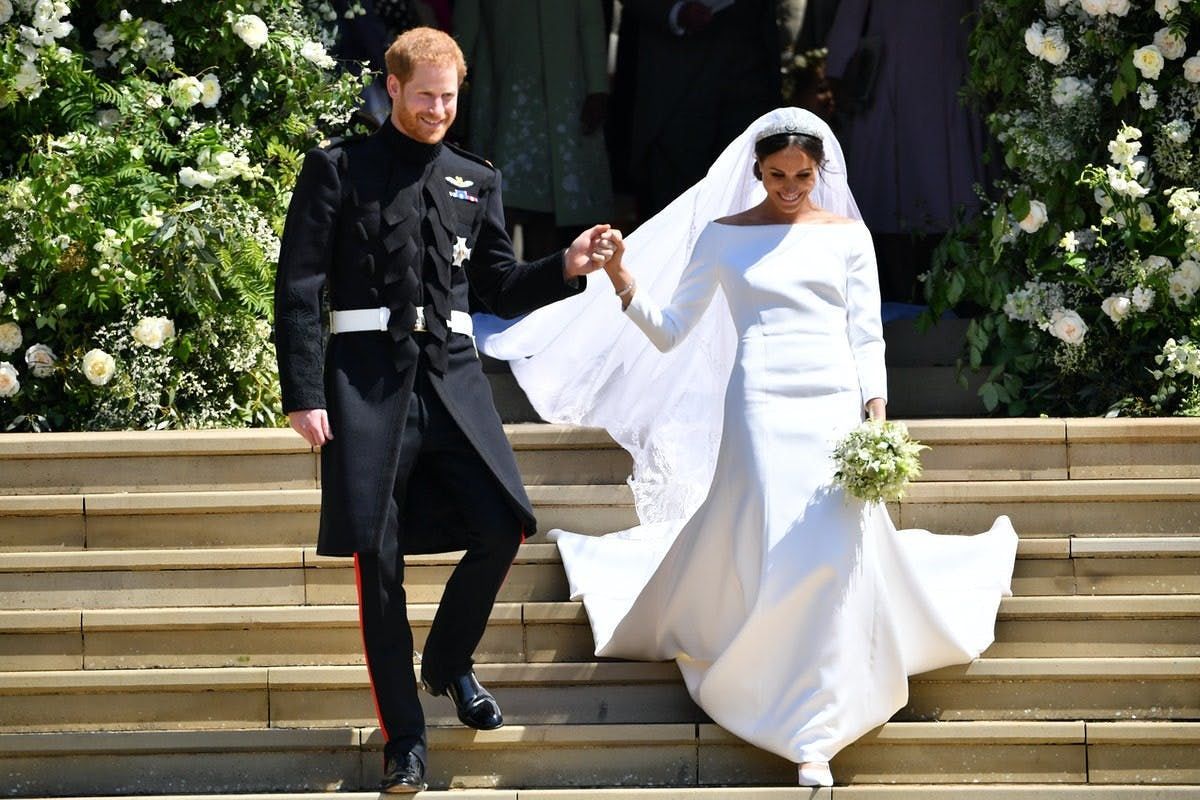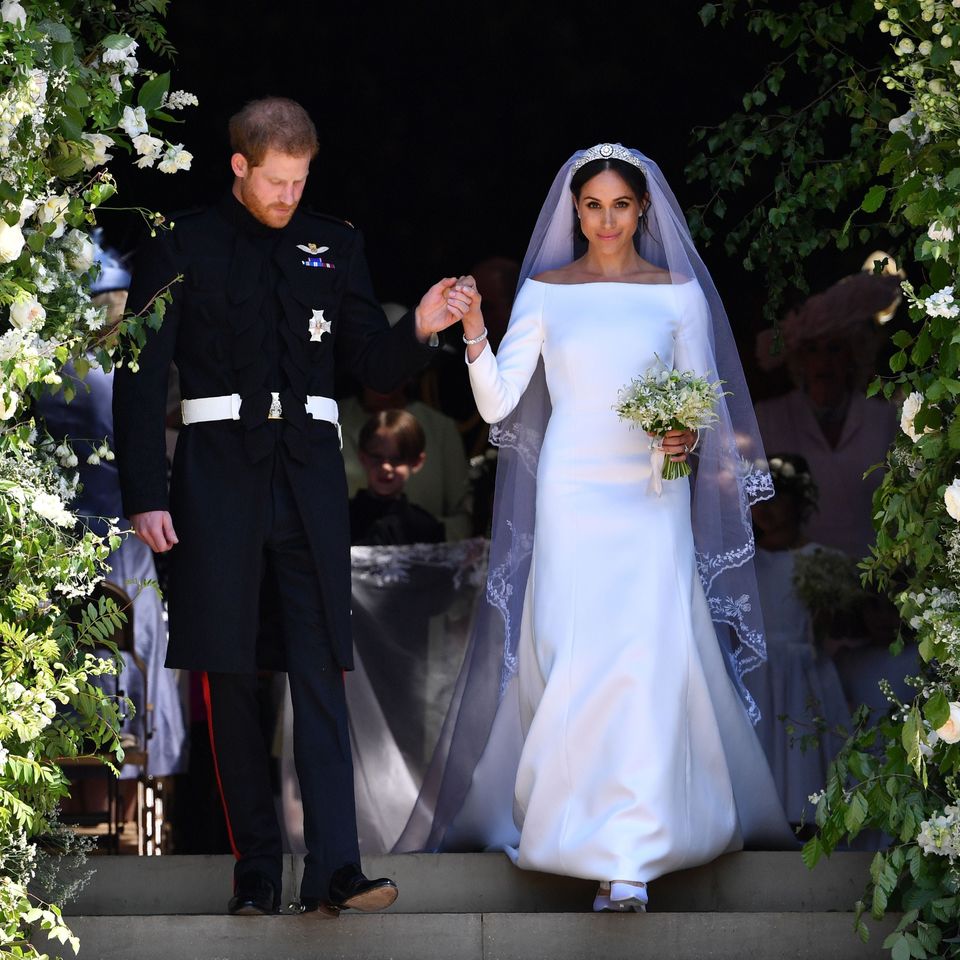 Meghan Markle's wedding dress, designed by Clare Waight Keller.

Throughout her time at Givenchy, Keller constructed a DNA that was wholly modern, referential, and fluid. Whether it be intricately embroidered couture capes or sleek separates, the British designer created sartorial magic thanks to her distinct creative know-how. As the first female creative director of the French luxury house, Keller designed from a uniquely feminine point of view that she also carried throughout her time at Chloé.

Though Keller departed Givenchy in April of 2020, she marked an important chapter in the evolution of the brand and the wider lexicon of fashion. To celebrate Clare Waight Keller's birthday, take a look back at her most memorable runway moments.


Chloé Spring/Summer 2012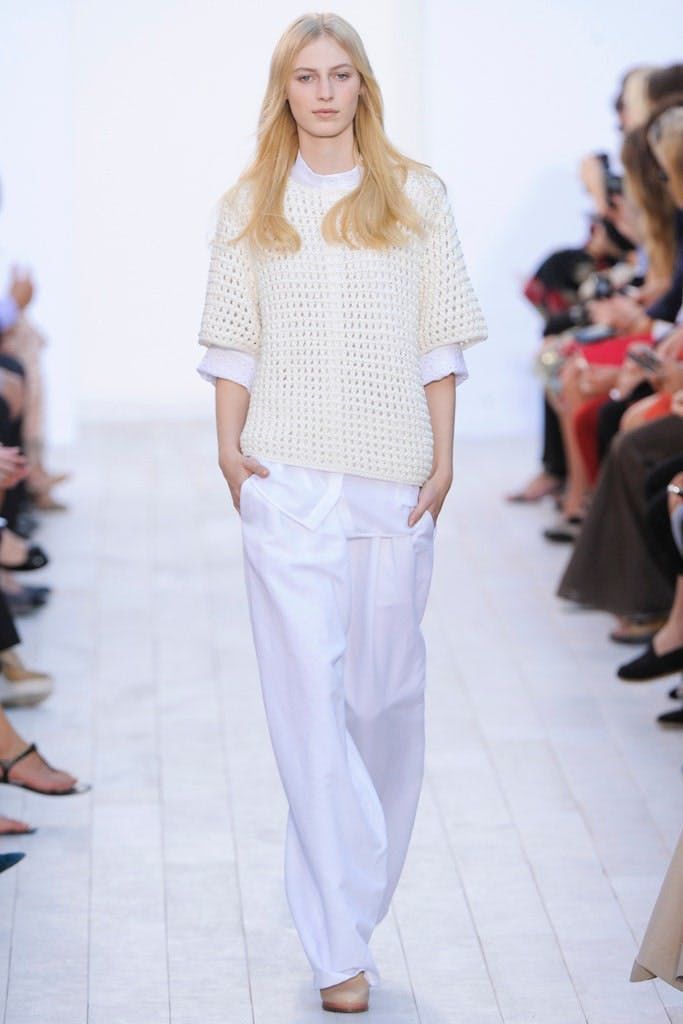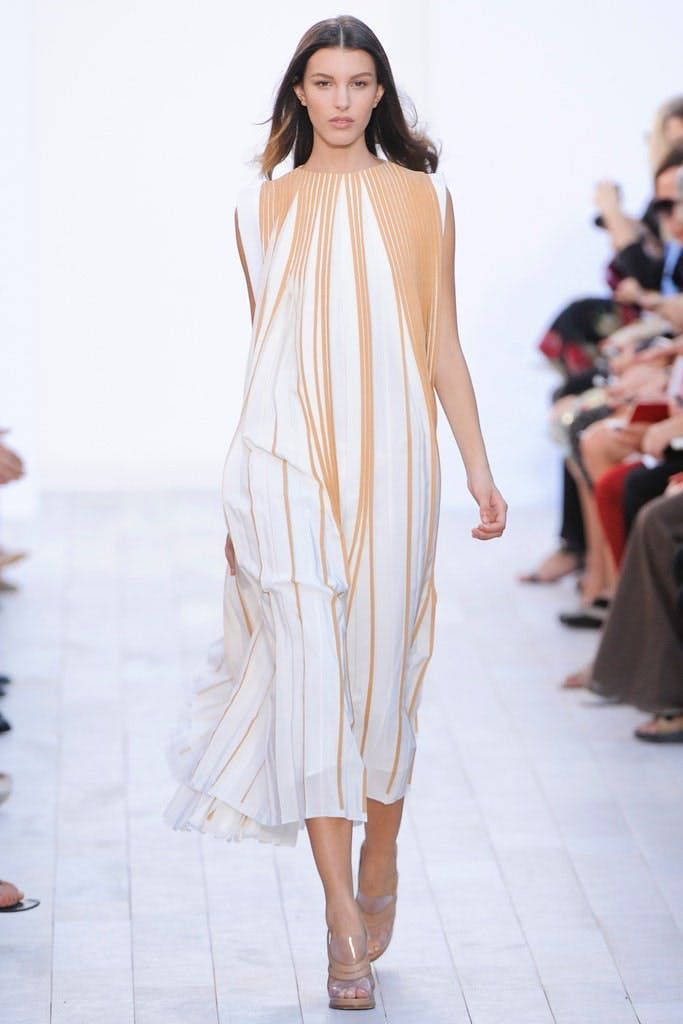 For Clare Waight Keller's first runway collection at Givenchy, the designer fully cemented her flowy and feminine aesthetic into the DNA of the French house. With a mostly beige color palette with pops of color, the collection focused on wearable separates and intelligent accessories.


Chloé Spring/Summer 2013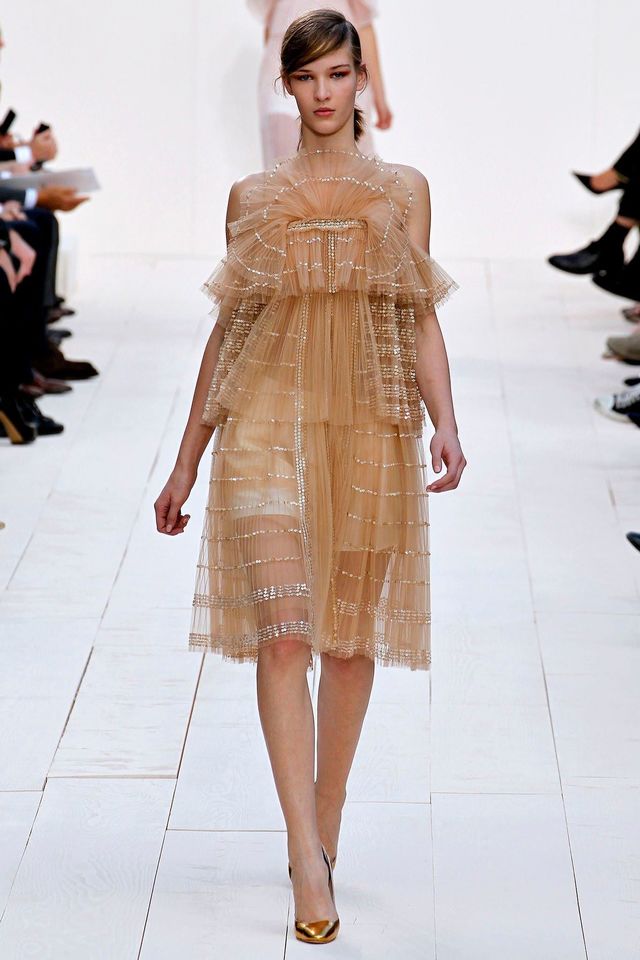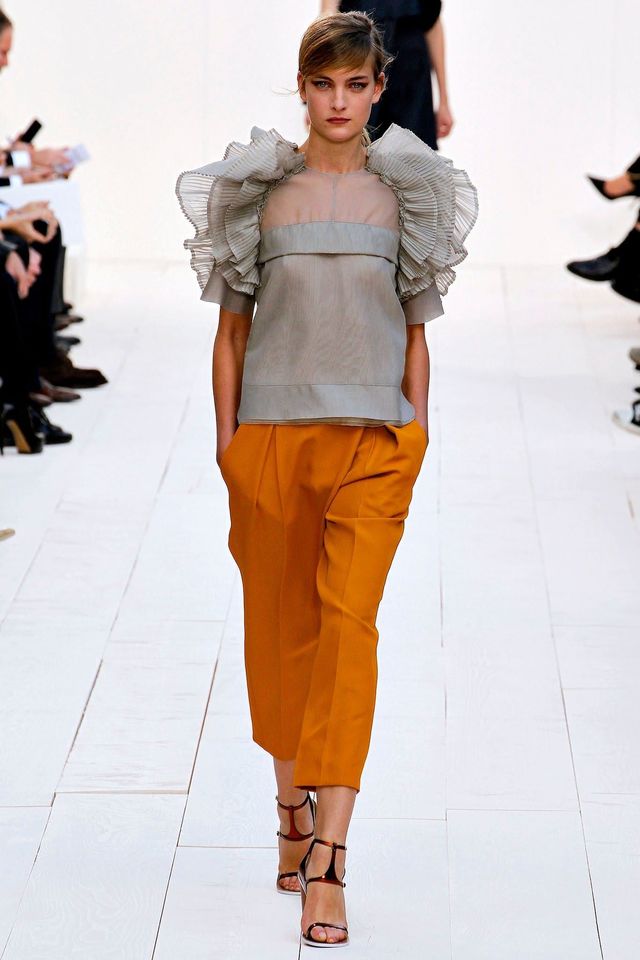 In the year of Chloé's 60th anniversary, Keller designed a celebratory collection inspired by house codes and nature. Filled with floral references and playful silhouettes, Keller looked to brand archives and the values of Gaby Aghion, the founder of Chloé.


Chloé Fall/Winter 2015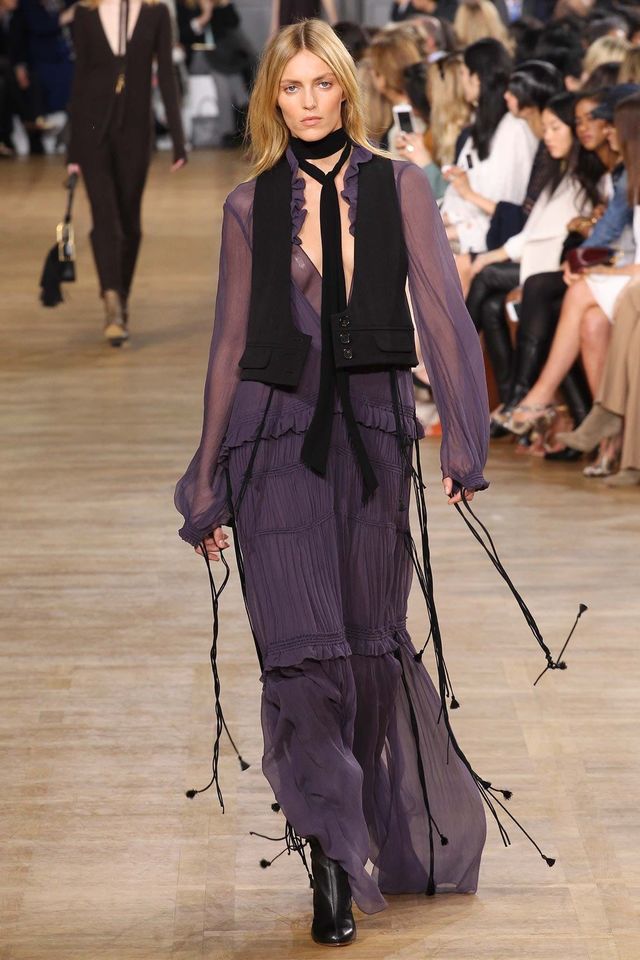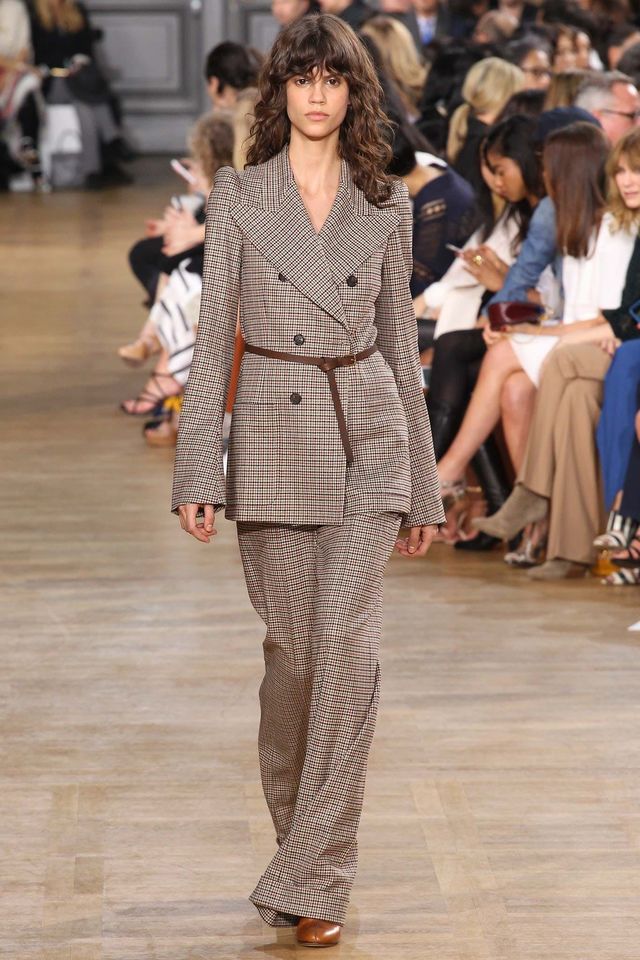 Keller's Fall/Winter 2015 collection marked a distinct shift in her design aesthetic. Opting for darker hues and layered outerwear, the designer presented a collection of sprawling references and must-have fall pieces.


Chloé Fall/Winter 2017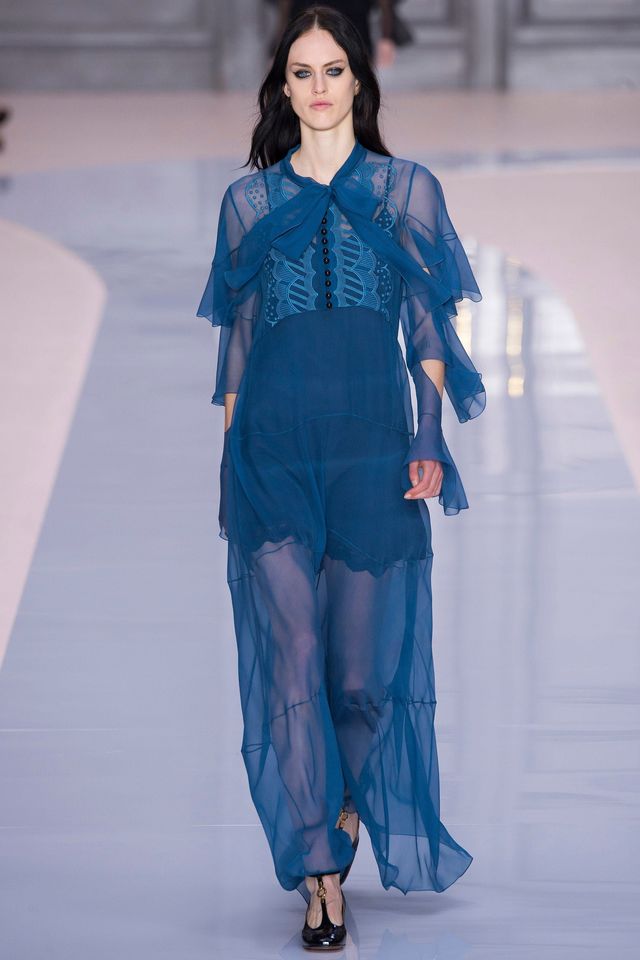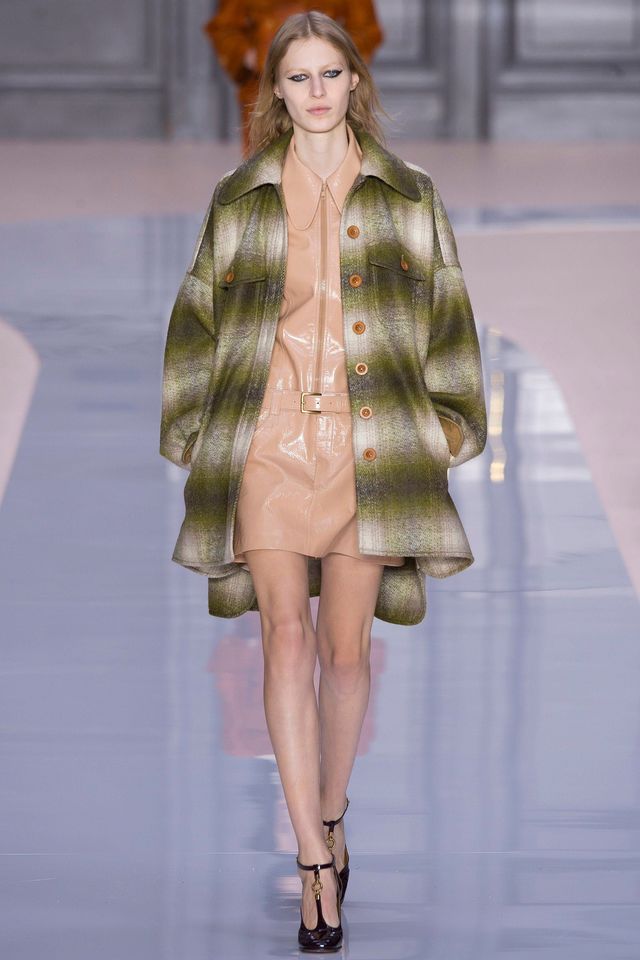 For Keller's swan song at Chloé, the designer presented a collection of best hits while exploring layering, prints, and textiles. Whether it be tartan coats or see-through prairie dresses, the designer's final collection at the house was one to be remembered.


Givenchy Spring/Summer 2018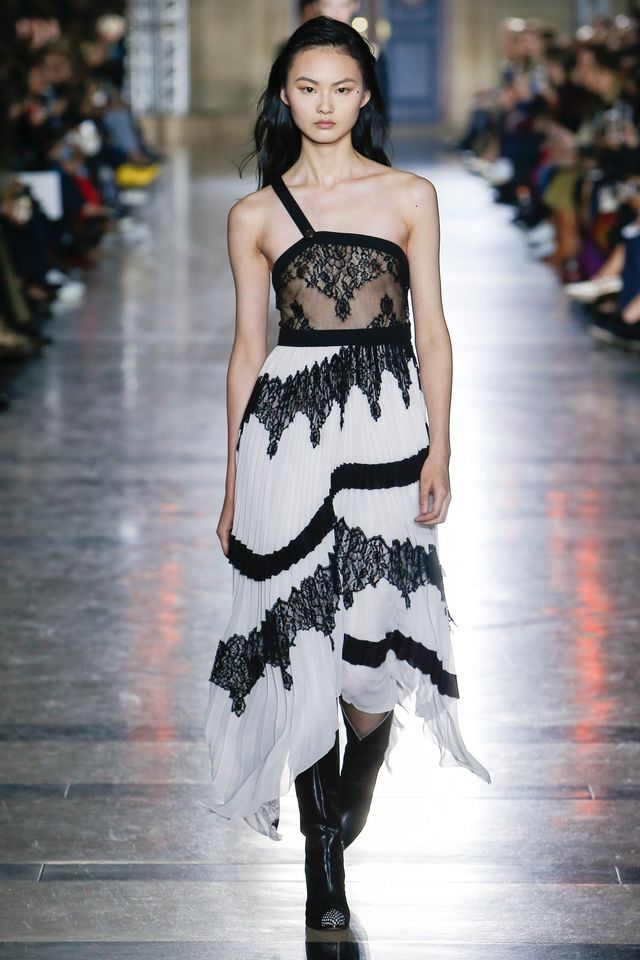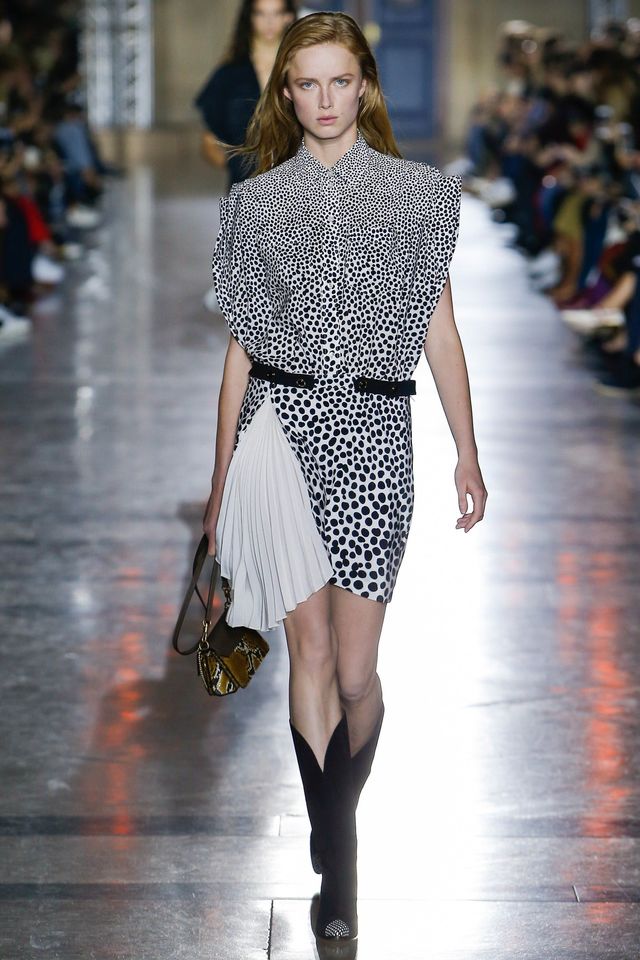 To mark the ushering in of a new creative director, Keller staged Givenchy's Spring/Summer 2018 show at the LVMH-owned Palais de Justice. For her debut, Keller presented an edgy co-ed collection that explored textiles and patterns.


Givenchy Spring/Summer 2018 Haute Couture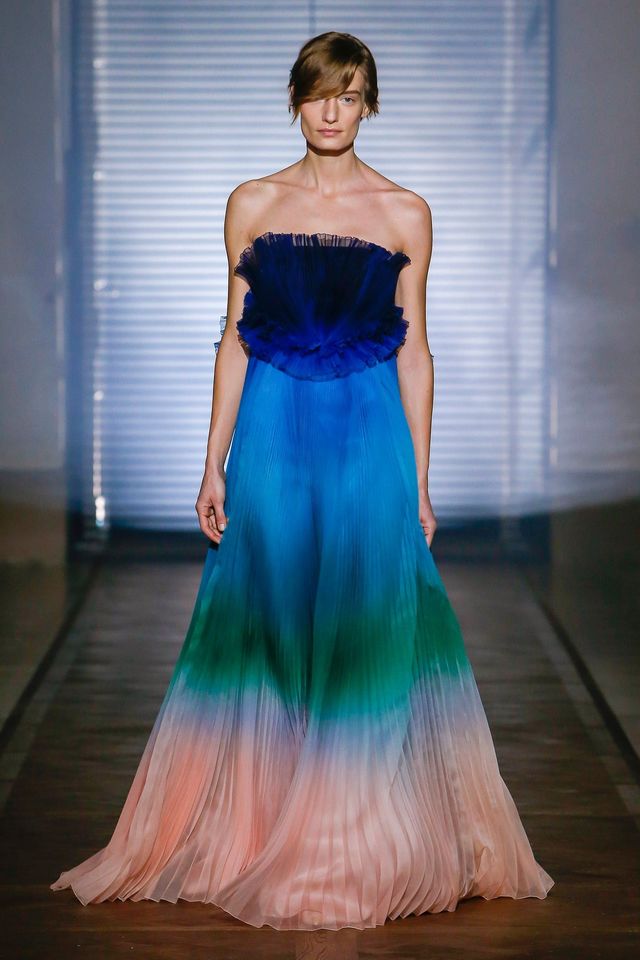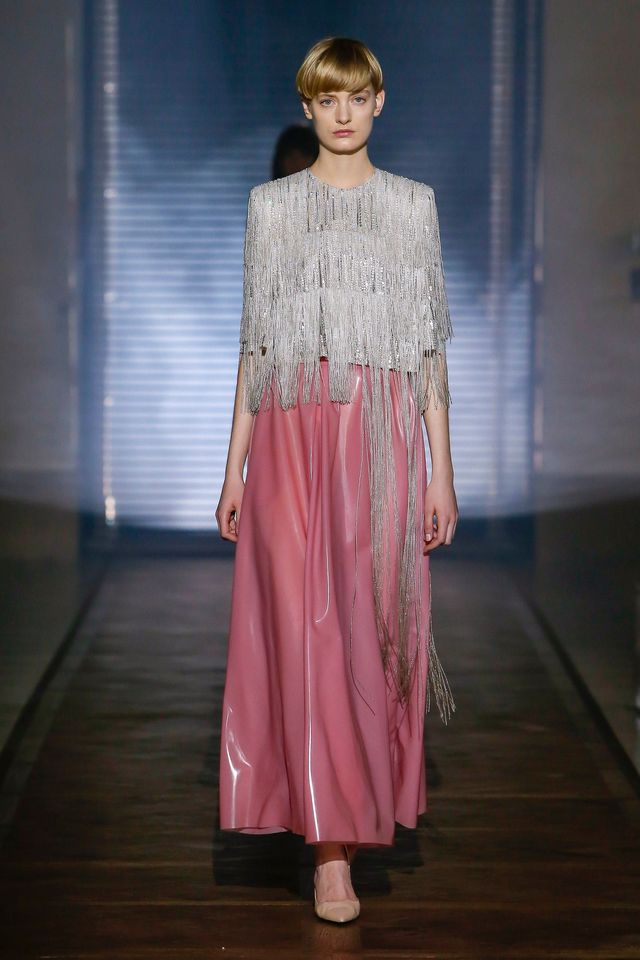 Clare Waight Keller's haute couture debut for Givenchy was a delightful exploration of color and silhouette. With sprawling gowns and ornate design notions, Keller proved that her creative expertise spans well beyond the realm of ready-to-wear.


Givenchy Spring/Summer 2019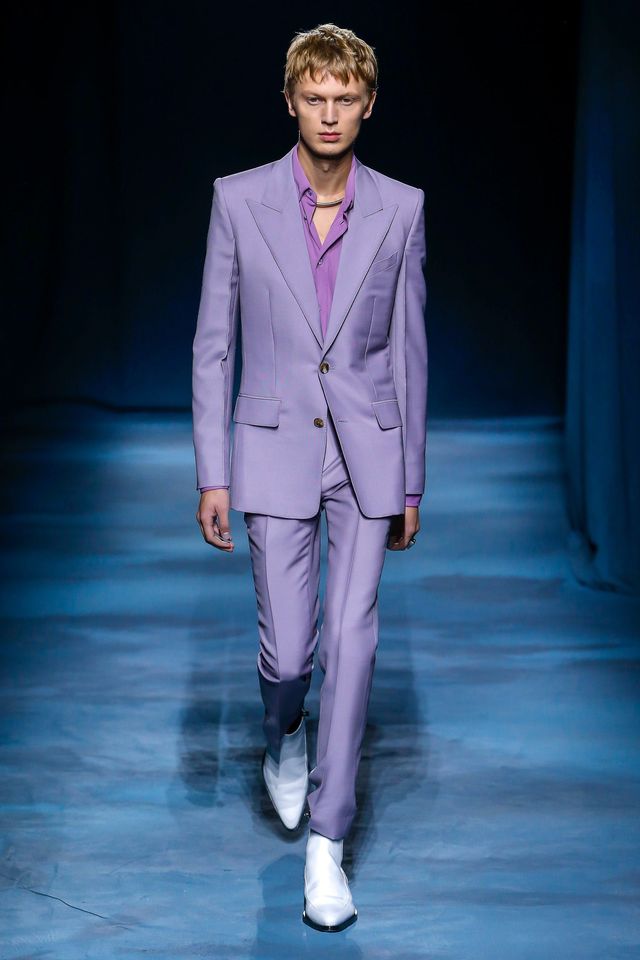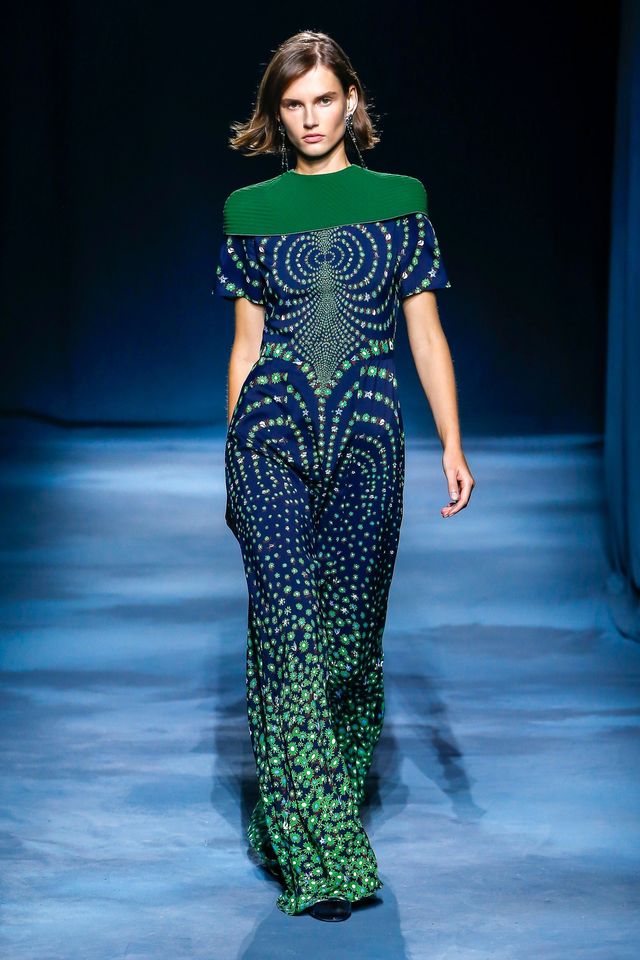 Whether it be tailored outerwear or flowing gowns, Keller's Spring/Summer 2019 collection explored androgynous beauty through utilitarian notions. The designer was inspired by Swiss photographer Annemarie Schwarzenbach whose images captured the beauty of androgyny and gender fluidity.


Givenchy Spring/Summer 2019 Haute Couture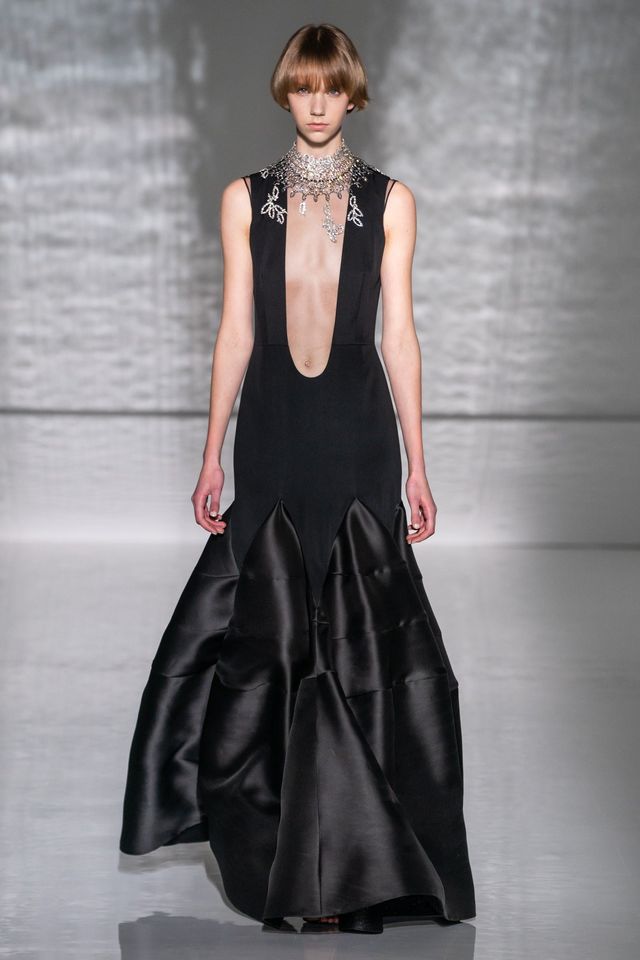 Shown at the Musée d'Art Moderne in Paris, Givenchy's Spring/Summer 2019 Haute Couture collection blended the worlds of art and fashion. Through angular silhouettes and distinct attention to detail, Keller once again proved her unrivaled knack for couture.


Givenchy Spring/Summer 2020 Haute Couture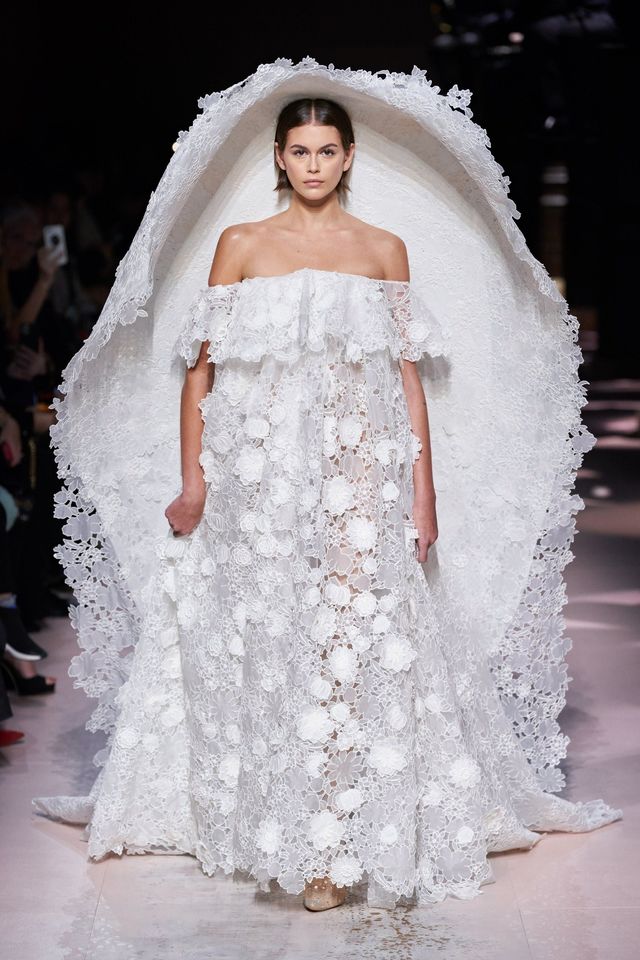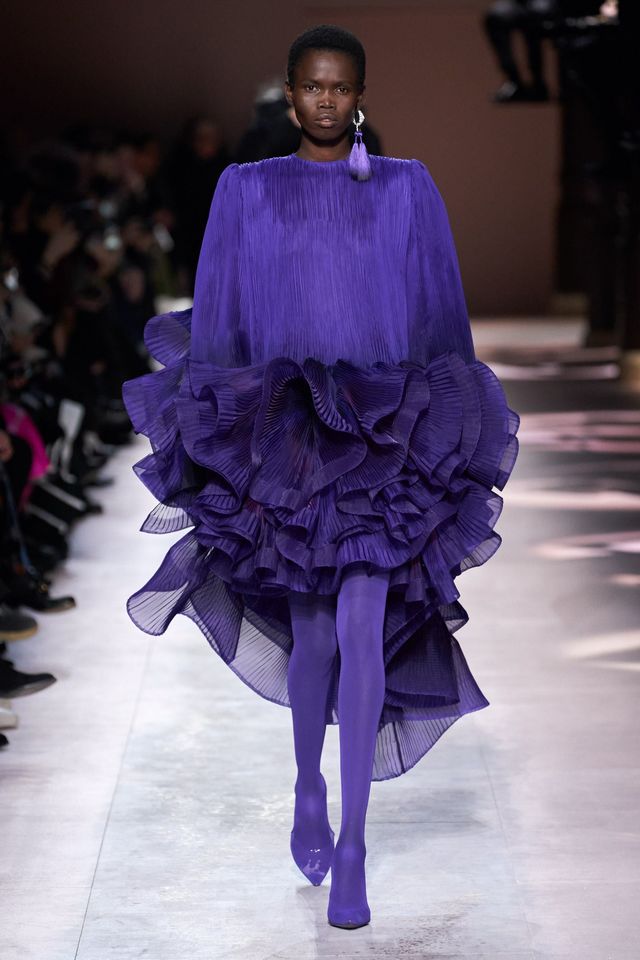 For what would be Keller's final couture showing at Givenchy, the designer presented a stunning range of gowns and separates. Inspired by love letters and gardens, Keller displayed a sense of whimsicality and playfulness throughout the personal couture collection.


Givenchy Fall/Winter 2020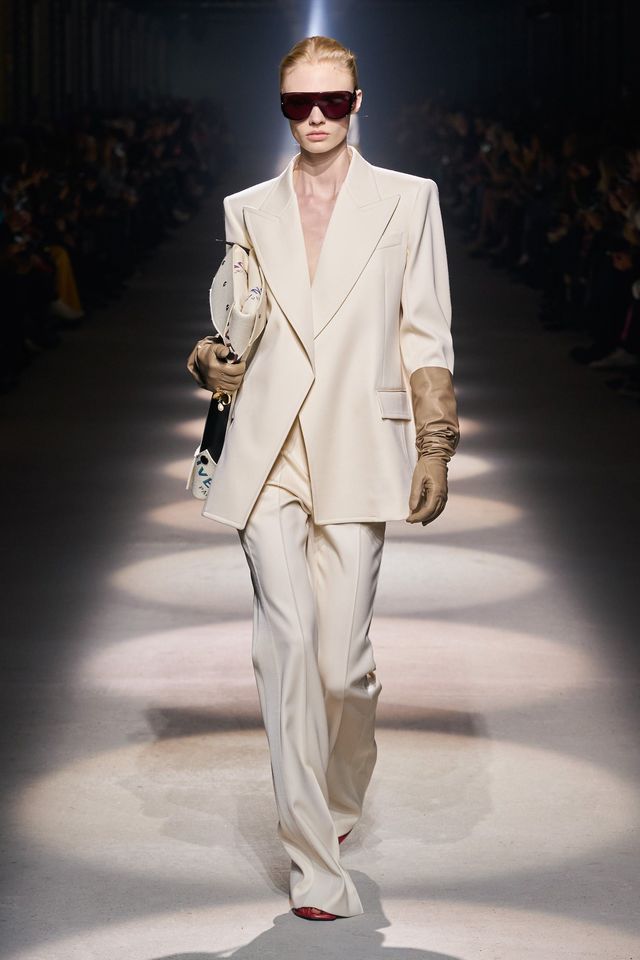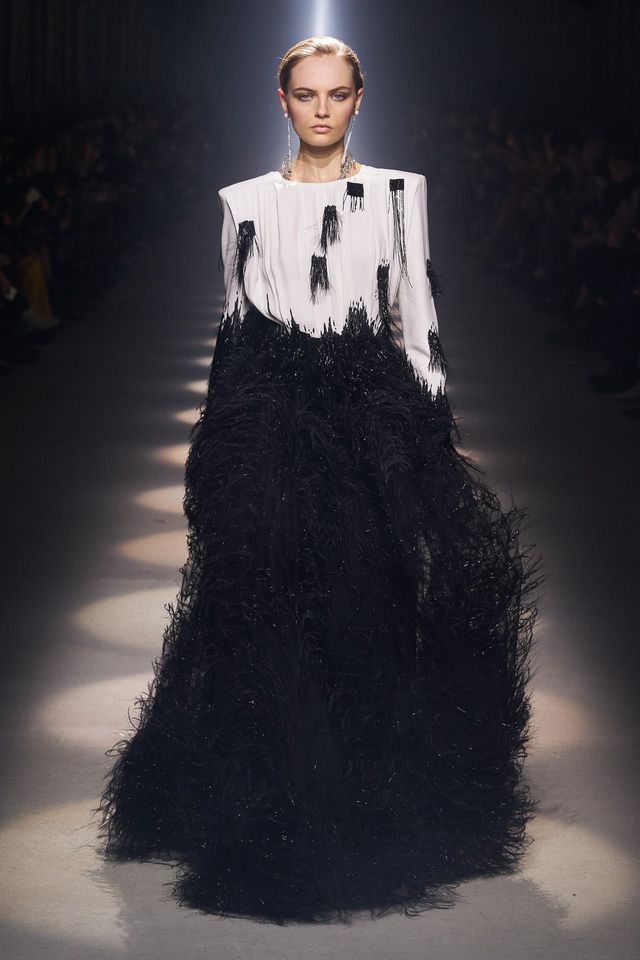 Hubert de Givenchy's artwork collections served as the artistic inspiration for Keller's final collection as creative director of Givenchy. Filled with slouchy suits, flowing silhouettes, and chic accessories, the designer certainly left the Parisian house on a high note.