Fast-becoming a major player in the typically traditional and previously blinkered world of 'fashion weeks', Copenhagen last week hosted its own autumn/winter 2021 showcase and in turn cemented its position as one of the world's most stylish cities.

Having increased in popularity over recent seasons, it was often wondered whether it was the shows themselves that appealed to the global masses or the impeccable street style crowds they attract.

Thanks, in large part, to the likes of Emili Sindlev, Jeanette Madsen, Pernille Teisbaek, Thora Valdimars, Nnenna, Hanna Stefansson, Chrystelle Eriksberger and Anna Winck - to name just a few - the Scandi street style set has made a name for itself as one of the most creative crowds to flock to a fashion week anywhere in the world.

Not confined to an established 'aesthetic' - which could be said for the attendees of more traditional fashion weeks - the looks that sit front row at both Copenhagen and Stockholm showcases are creative, unexpected and inspirational.

So how would the showcase fare in a digital-first format, when a global pandemic resulted in no audience and therefore none of the 'street style' we've all grown to love just as much as the runways themselves?

Very well, it would seem.

Bursting with fresh concepts, inspirational and by no means lacking creativity, Copenhagen Fashion Week designers impressed with their autumn/winter 2021 collections despite all manner of factors working against them during the production process in the midst of the pandemic.

So what trends reigned supreme from Copenhagen for next season?


Scroll down to see 10 Scandi fashion trends we'll all be wearing in AW21...
1. PRINTED VESTS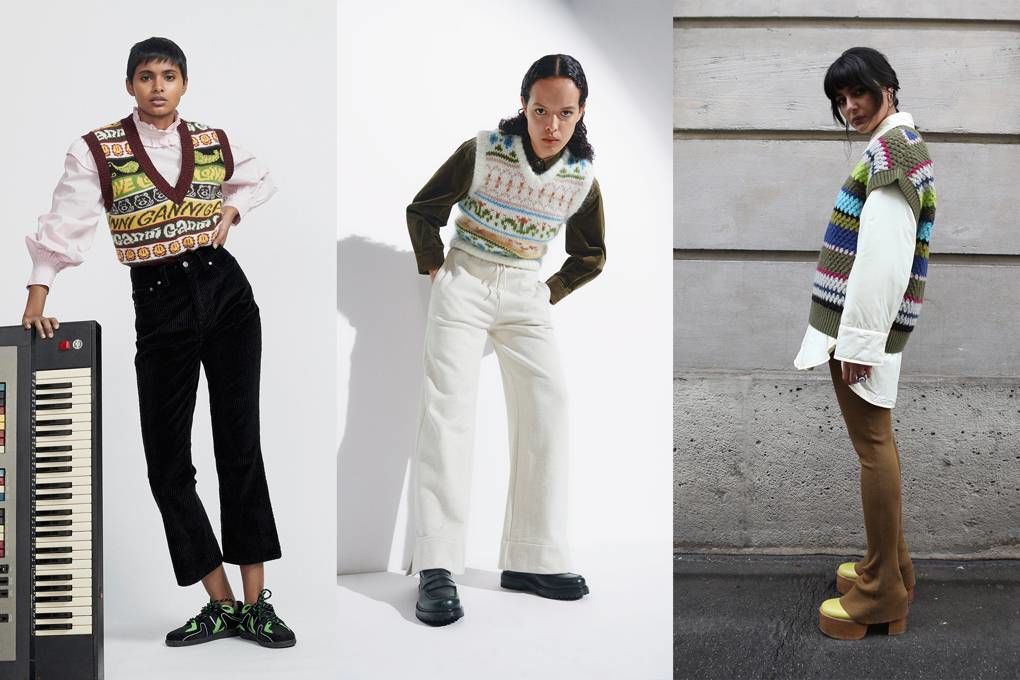 Knitted vests have been huge news over the last few months, but they've been almost exclusively minimal. For autumn/winter 2021 brands are directing us towards a far punchier aesthetic via bold, colourful prints and slogan detailing.
Spotted at: (L-R) Ganni, Samsøe & Samsøe & Baum und Pferdgarten


2. GOING FOR GREEN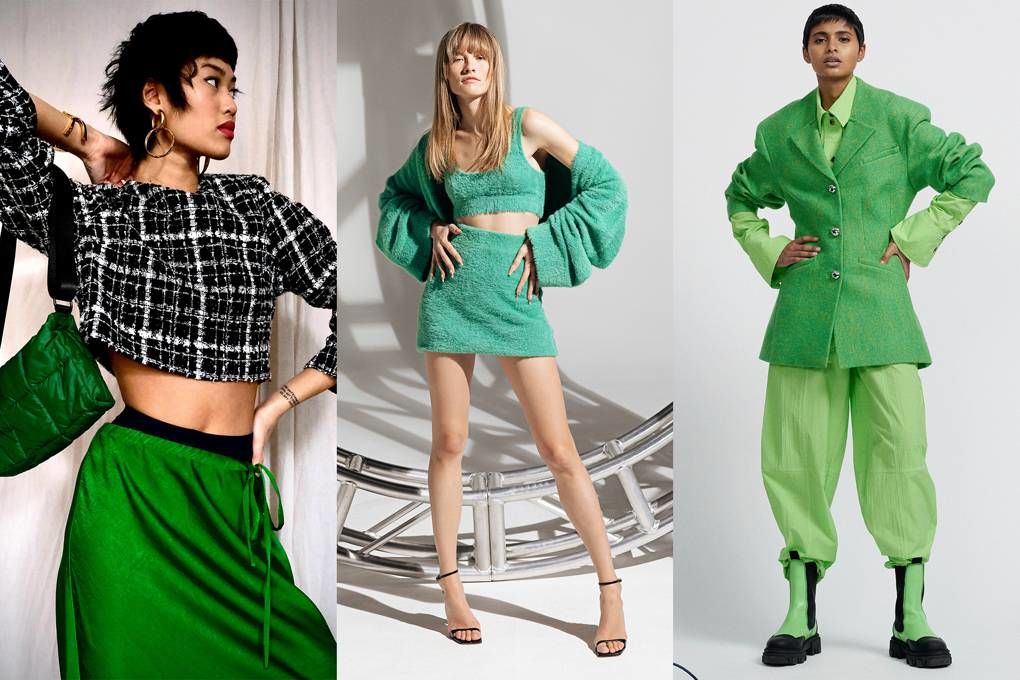 It's good news for Kermit the Frog in AW21, because it seems come September we'll all be going for green. Whether that's head-to-toe or a more subtle punctuation via pea-hued accents, your commitment to the cause is entirely your call.
Spotted at: (L-R) Baum und Pferdgarten, Rotate & Ganni


3. 'DROUSERS'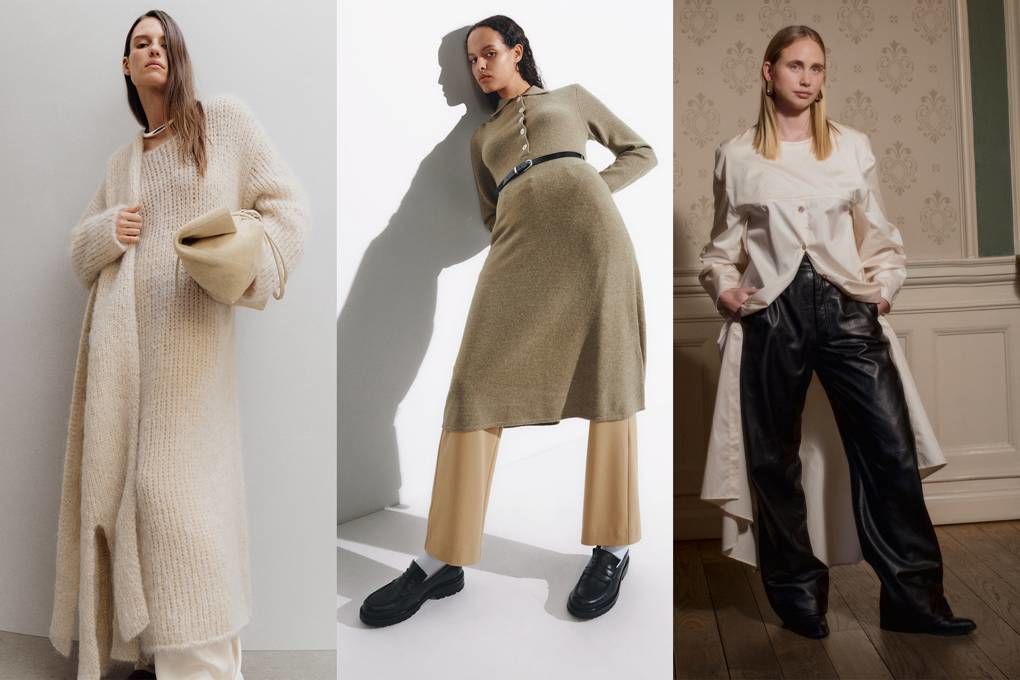 Dresses-over-trousers was a huge trend in the nineties, but thankfully its reincarnation makes for a far more streamlined and sophisticated silhouette. Opt for below-the-knee dresses for full marks, or a shirt dress unbuttoned from the waist-down for a more tentative take.
Spotted at: (L-R) By Malene Birger, Samsøe & Samsøe & Nynne


4. THE NEW PUFFER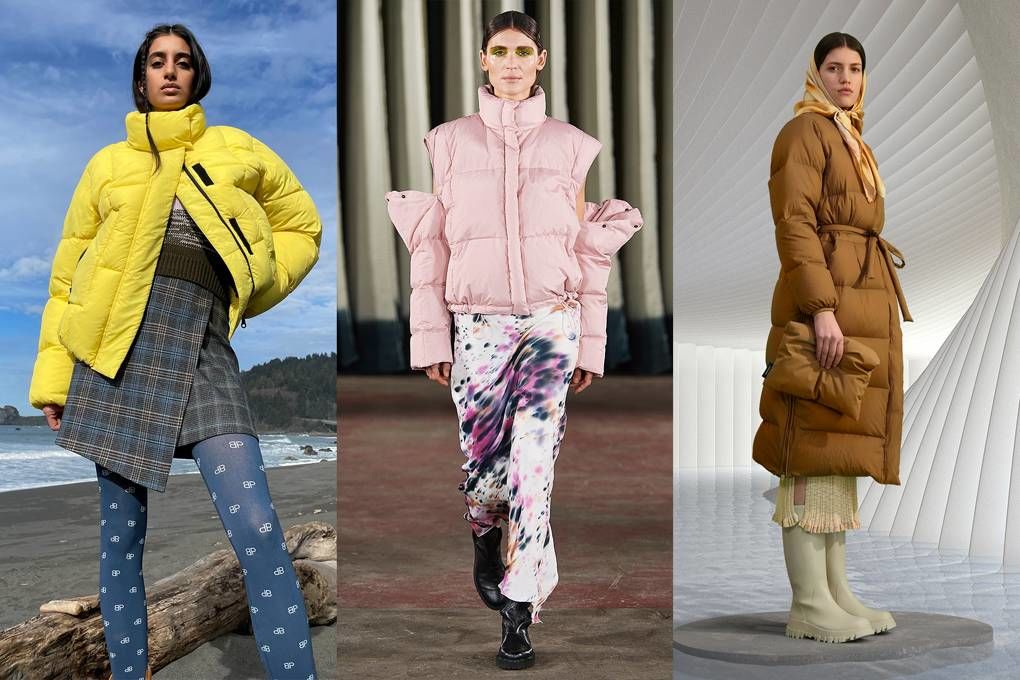 Puffer jackets are by no means a new trend, but according to the Copenhagen runway things are looking a little more directional next winter. Think: punchy hues, belted waists and unexpected sleeve detailing.
Spotted at: (L-R) Baum und Pferdgarten, Rabens Saloner & Holzweiler


5. LONG-SLEEVED MAXIS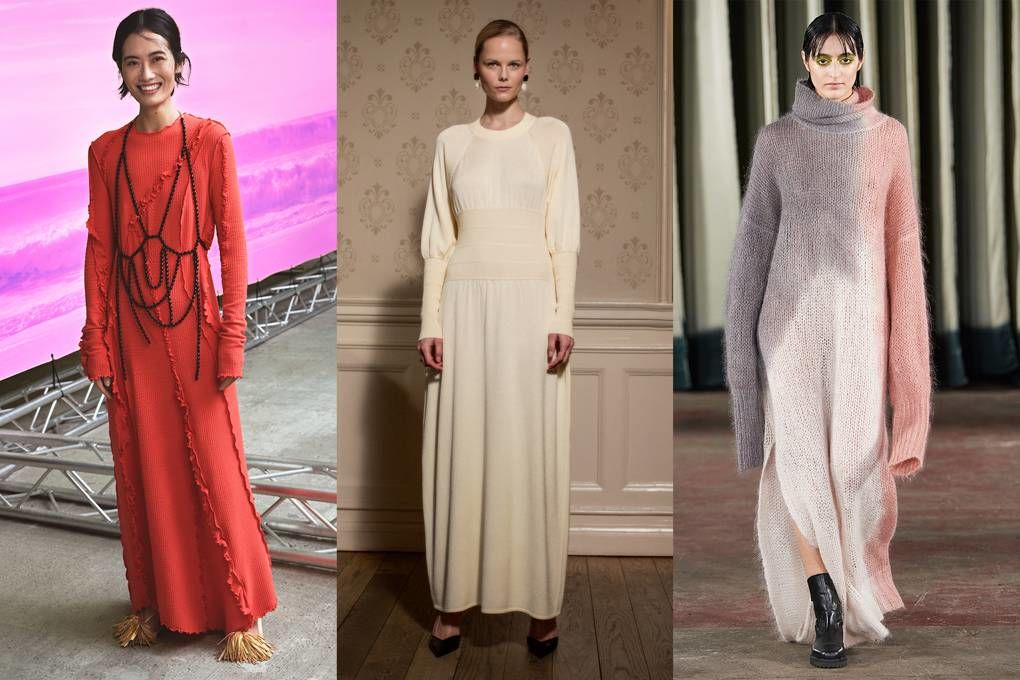 For those of you fond of a loose-fitting, relaxed silhouette without compromising on style, AW21's penchant for a long-sleeved maxi dress will have you wishing the next few months away. Nb: extra points if the sleeves tumble past your hands.
Spotted at: (L-R) H&M, Nynne & Rabens Saloner


6. OTT FRINGING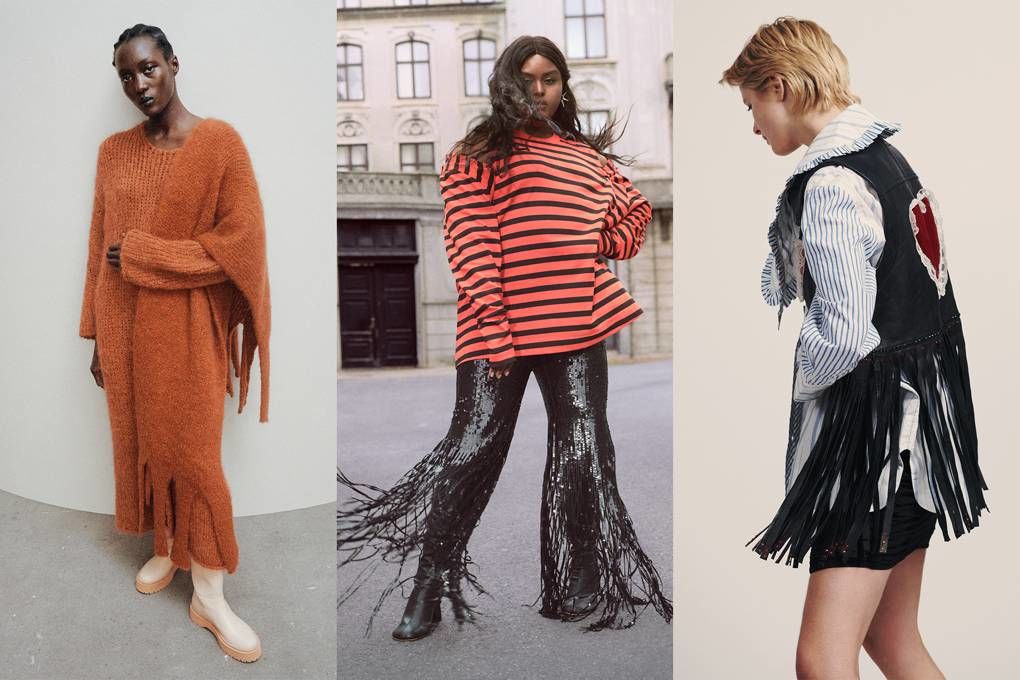 It's not surprising with the resurgence of seventies style highlights that we're all falling for fringing, but next season's take is bolder than ever and sees a no holds barred approach, with bigger *actually* meaning better in this instance.
Spotted at: (L-R) By Malene Birger, H&M & Ganni


7. BROWN ON BROWN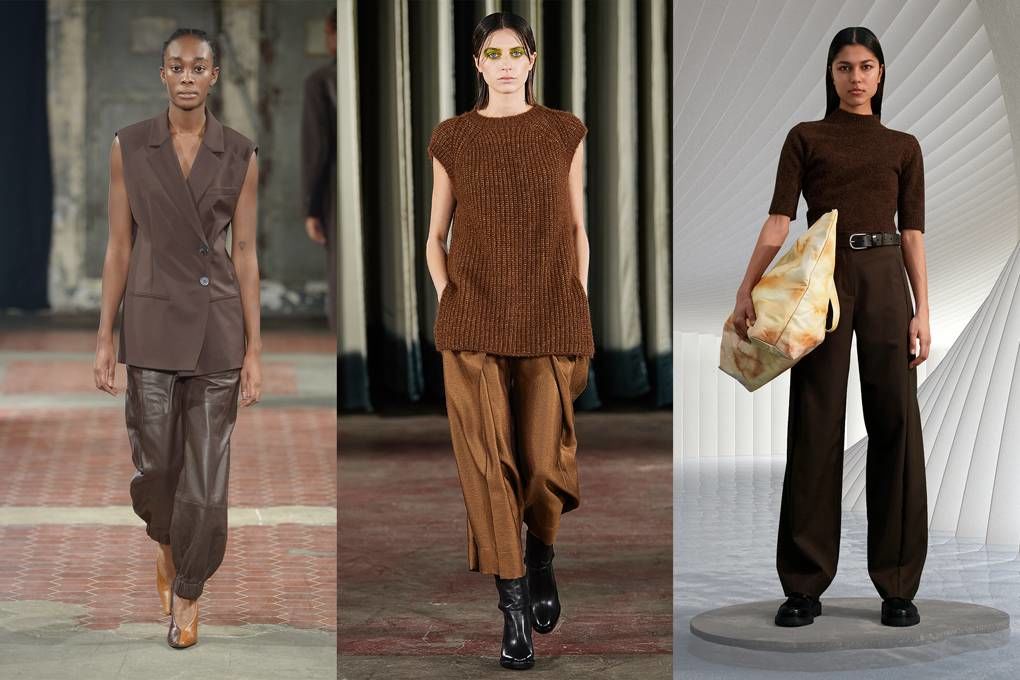 We saw this one coming, if we're honest with you, as the fashion world's obsession with 'tonal beiges' seeing the world of brown being elevated like never before. For autumn we'll all be replacing our black and navy staples with deep shades of walnut and caramel.
Spotted at: (L-R) Gestuz, Rabens Saloner & Holzweiler


8. HIGH-SHINE VINYL
While scandi street style has no doubt mastered the art of an effortless aesthetic, there's nothing low-key or muted about it. Encouraging us Brits to embrace colour and punchy textures, next on your list - should you want to emulate this super stylish crowd (and who wouldn't?) - should be some seriously high-shine vinyl.
Spotted at: (L-R) Holzweiler, Rotate & Remain


9. CLASHING PRINTS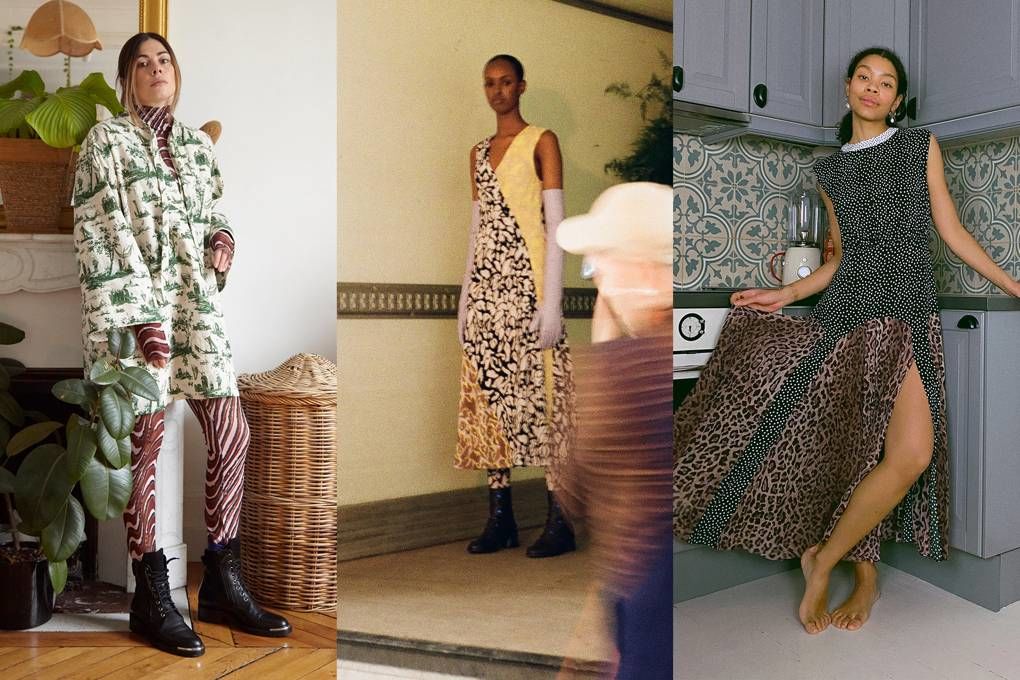 We've spoken about clashing prints before, but what was once a free pass to mix your varying types of check or different floral-printed pieces is now an invitation to throw out the rule book entirely. Polka dots with leopard print? Florals with tiger print? Stripes with sketches? This is an opportunity to be super creative.
Spotted at: (L-R) Baum und Pferdgarten, Stine Goya & Rixo


10. BROWN OUTERWEAR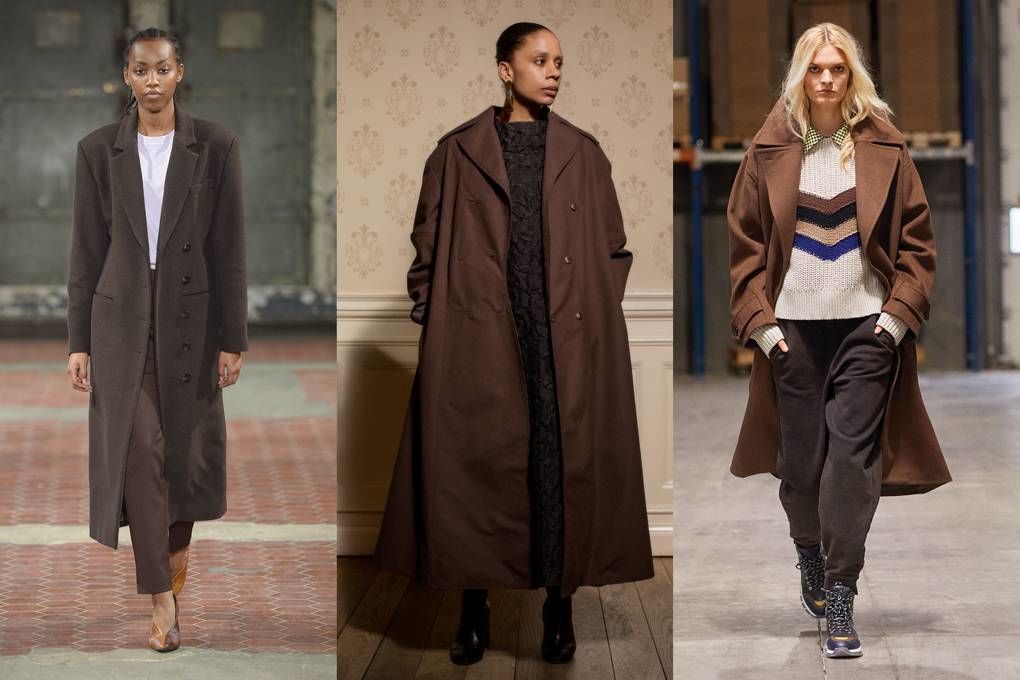 If you're into the brown trend but can't quite commit to the full tonal look, Copenhagen fashion week also served up an entry level way in via outerwear. That's it. No more complicated than that. A brown coat is all you need to nod to one of the coolest scandi trends of AW21.
Spotted at: (L-R) Gestuz, Nynne & Munthe