From luxury design house Balenciaga to megastar Justin Bieber, everyone's favorite shoe brand to hate, Crocs, has collaborated with some of the best. These aren't your grandpa's favorite house shoes anymore-Crocs have climbed their way from the depths of fashion jail to become the ironically cool street style trend that people can't stop buying. In honor of National Crocs Day, L'OFFICIEL looks back at 10 of Crocs' best collaborations.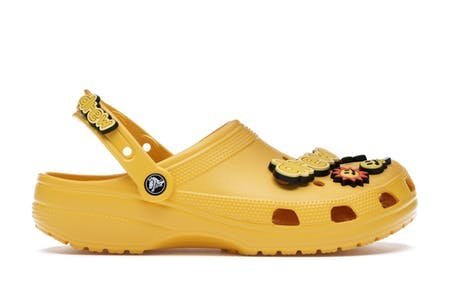 Justin Bieber

Last week, the "Lonely" singer dropped his Crocs x Justin Bieber with Drew collab in partnership with his own apparel line, Drew House. Aside from the shoes themselves, the launch also included eight Jibbitz shoe charms, in the form of a rainbow, daisy, slice of pizza, and more. As expected, these yellow sandals sold out in minutes.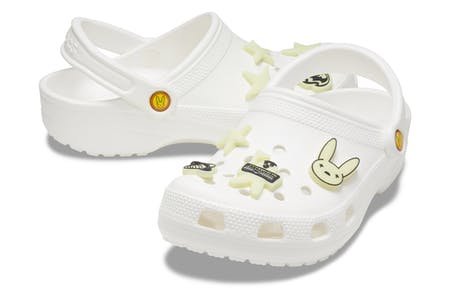 Bad Bunny

In September, Bad Bunny and Crocs teamed up for a pair of glow-in-the-dark clogs with Jibbitz of the Latin star's logo. The collaboration sold out in a mere 16 minutes.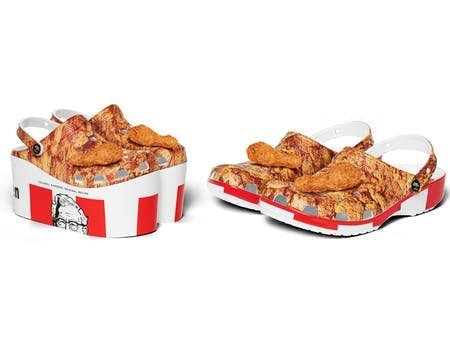 KFC

This Crocs drop proves that you wear what you eat. Teaming up with fast food company KFC, Crocs launched two chicked-accented pairs of shoes-one platform and one classic--in July that sold out in less than 30 minutes. More importantly, not only did the shoes depict a bucket of tenders and have drumstick Jibbitz, they smelled like chicken as well.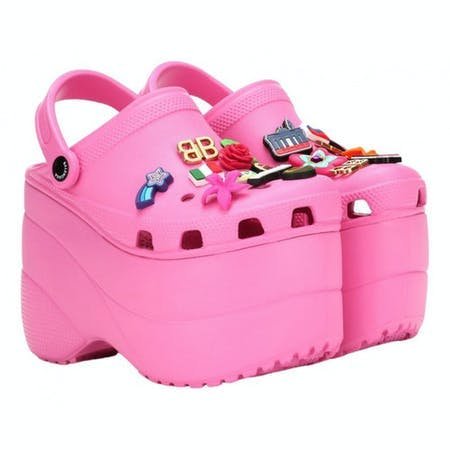 Balenciaga

Luxury fashion brand Balenciaga debuted a Crocs crossover during the Spring/Summer 2018 show at Paris Fashion Week. Models wore five-inch platform versions of the shoes, complete with brand-related Jibbitz. Creative director Demna Gvasalia said of the shoes, "It's light, and in the future you will be able to 3-D print them at home because they are all one piece—we are using a one-piece foam mold, and working with these kinds of materials is very Balenciaga!" More recently, the luxury house expanded its ugly shoe repetoire with sporty toe shoes in collaboration with Vibram.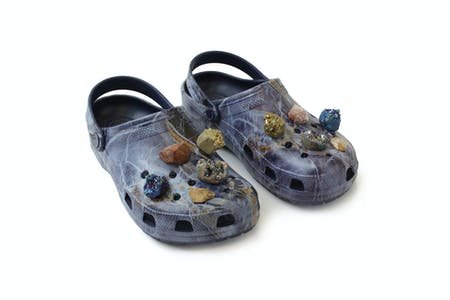 Christopher Kane

Scottish designer Christopher Kane sent bejeweled, marble-printed Crocs down the London Fashion Week runway during the Spring/Summer 2017 season. Kane said to WWD, "Crocs are great, I love them. I don't think anyone's got the right to say right or wrong, unless they're God, otherwise just shut up."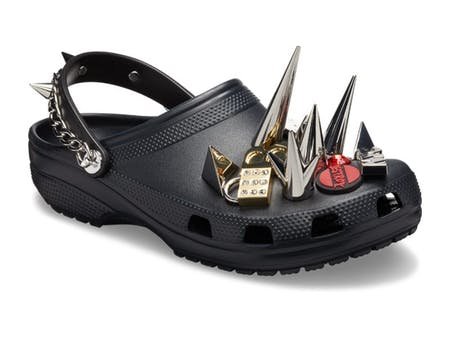 Barney's New York

Teaming up with the luxury New York department store, the Barney's New York x Crocs collection refashions the classic foam sandal into a punk rock-inspired shoe with spikes and other metal Jibbitz.


Post Malone

The "Circles" rapper probably holds the record for single most collaborations with Crocs with a total of four limited-edition drops. Each pair features his own tattoo art either on the shoe or as Jibbitz. His first launch, the Dimitri Clog, boasts a cartoon devil pattern with matching accessories.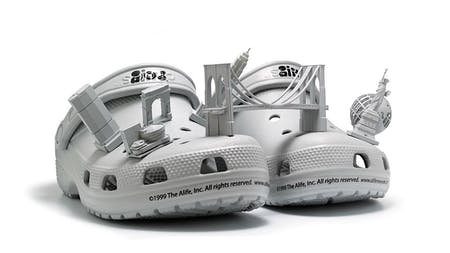 Alfie

The New York-inspired collection with streetwear brand Alfie produced three pairs of the foam clog, each paying tribute to the Big Apple. The Art Clog (which sold for $600) recreates the NYC skyline with Jibbitz of major landmarks like the Brooklyn Bridge and the Empire State Building.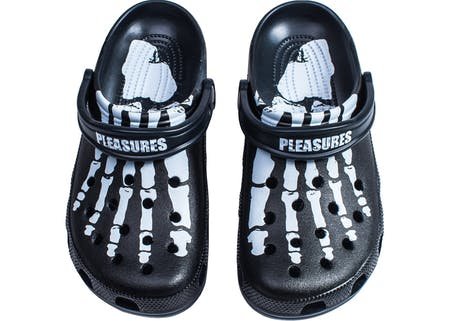 Pleasures

In January 2019, LA streetwear brand Pleasures launched a pair of graphic skeleton clogs in the Pleasures x Crocs drop. Last month, the two brands dropped a new Halloween-inspired shoe to boost your shoe game this spooky season.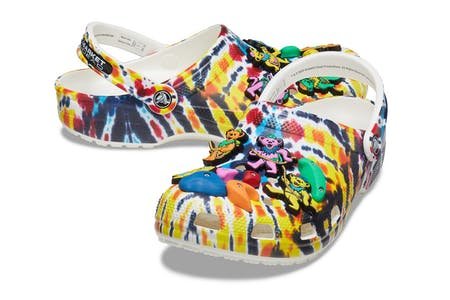 Chinatown Market x Grateful Dead

In a triple team up between LA apparel brand Chinatown Market, punk band Grateful Dead, and Crocs, these tie-dye clogs bring streetwear back to the '60s for a hippie-inspired look. The pair came with colored bears and rock-climbing shapes for Jibbitz.