1. bird poop Facials - Japan.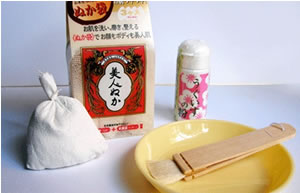 Smearing your visage with nightingale excrement sounds about as fun as, well, getting pooped on by a flock of seagulls.
The aptly named uguisu no fun (Beauty editor's note: "No fun" -- How fitting...), a Japanese powder made from songbird feces, was used by 18th century geishas and kabuki actors to wipe the heavy white makeup off their faces.
But don't pooh-pooh the doo-doo just yet. Rich in the amino acid guanine, the rarified droppings are said to impart a soft, porcelain-white mien. But it'll cost you. At Shizuka New York Day Spa, for instance, a 50-minute facial will run you $180. We don't suggest you try this at home, since the droppings have to be sterilized to remove toxins and then ground into a fine powder. So back away from Polly and shop online instead.
2. Ant Body Wash – Japan.
A refreshing and energy-giving wash -- or is it?
Ants contain high levels of formic acid, which is energy-giving. In fact you'll find that, in some cultures, ants are part of a daily diet.
The Natural Expired Fruits Acids help remove dead skin and oil residues. According to the website, this body wash will awaken the senses and provide an overall feeling of balance. It's also perfect for people with oily skin or sluggish metabolisms. See those ants marching through your kitchen? They're not the enemy after all.
Use them to wash your hair, a shower scrub, or even as a bath soak. 75 grams of post-RAID goodness for only $15 USD. Source: Edible.com
3. Bull sperm conditioner - London.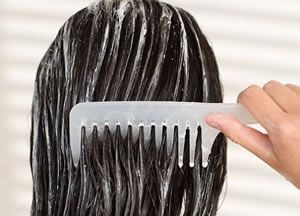 Some things you just can't make up. Case in point: a conditioning treatment made out of bovine sperm.
Offered by Hari's, an upscale salon in London, the Aberdeen Organic Bull Semen Treatment combines the semen of Aberdeen Angus bulls with Katera root to create a protein-rich hair mask that drenches follicles in gobs of moisture.
The result: shiny, full-bodied locks that have its devotees heralding it as "Viagra for hair." $85 USD will buy a treatment.
I dunno – I think you could visit any local farm and, by exercising some elbow muscles, get the same result for free. No? Too much? Well, so is $80 for volume.