Known for his sleek and understated aesthetic, Hedi Slimane has been a pivotal force at some of fashion's biggest houses-Yves Saint Laurent, Dior Homme, and now, Celine. Notoriously secretive, the French creative lets his minimal, edgy garments do the talking.

Starting his career off at Dior Homme in the early 2000s, Slimane established himself as a major force within the menswear industry. Slimane's approach to menswear was wholly unique for the time. With skinny suits, kilts, and angular silhouettes, the designer bravely took an androgynous approach to menswear at the famed French house.

Continuing this polished approach, Slimane had a stellar tenure as the creative director of Yves Saint Laurent from 2012 to 2016 that saw him experiment with new fabrications and expand his sartorial lexicon. Today, the designer is head of luxury house Celine, where he has established a distinct wardrobe blending French bourgeois with modern themes. To celebrate Slimane's 53rd birthday, L'OFFICIEL rounds up his 11 most memorable runway moments from his high-profile creative director stints.


Dior Homme Fall/Winter 2004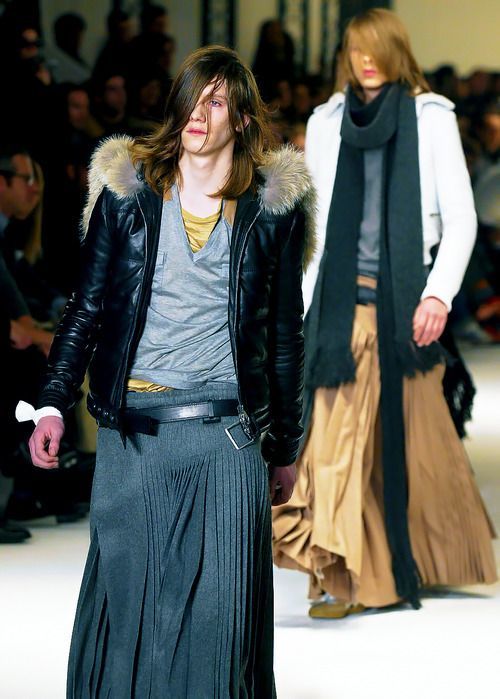 Titled Victim of the Crime, Slimane's Dior Homme Fall/Winter 2004 collection embodies the designer's sleek and edgy vision that he brought to the French house. With pleated kilts, slinky ready-to-wear, and versatile outerwear, the runway show displays Slimane's immense menswear know-how and distinct eye for innovation.


Dior Homme Spring/Summer 2006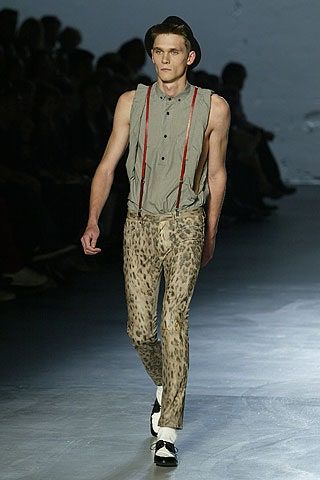 Deconstructed tailoring was at the forefront of Slimane's Spring/Summer 2006 collection. Along with skinny jeans, suspenders, and striped pieces, the collection embodies the rocker chic vibe that has since become synonymous with the French designer.


Dior Homme Fall/Winter 2007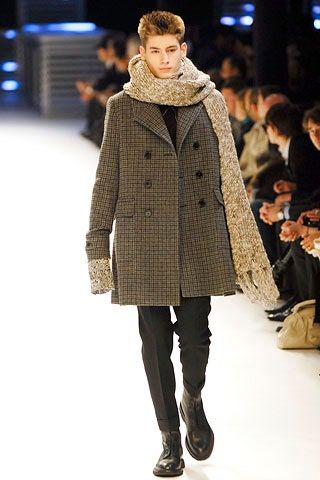 Continuing his androgynous approach to menswear, Slimane presents a masterfully tailored collection of separates for Dior Homme Fall/Winter 2007. Whether it be trailing wool scarves or technical suiting, Slimane definitely hit the mark this season.


Yves Saint Laurent Spring/Summer 2013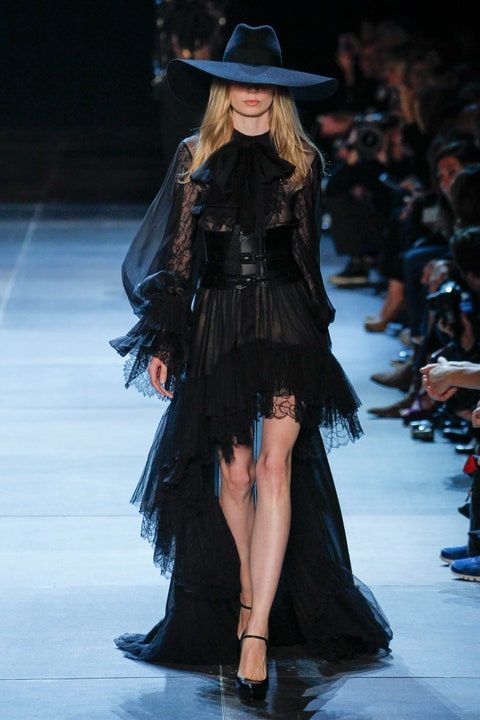 Slimane's womenswear debut at Yves Saint Laurent is a showstopping melange of reimagined corsetry, foreboding dresses, and sultry hats that concealed several of the models' faces. Slimane would continue this boho-rocker aesthetic throughout his tenure at YSL and also into his current position at Celine.


Yves Saint Laurent Spring/Summer 2014 Menswear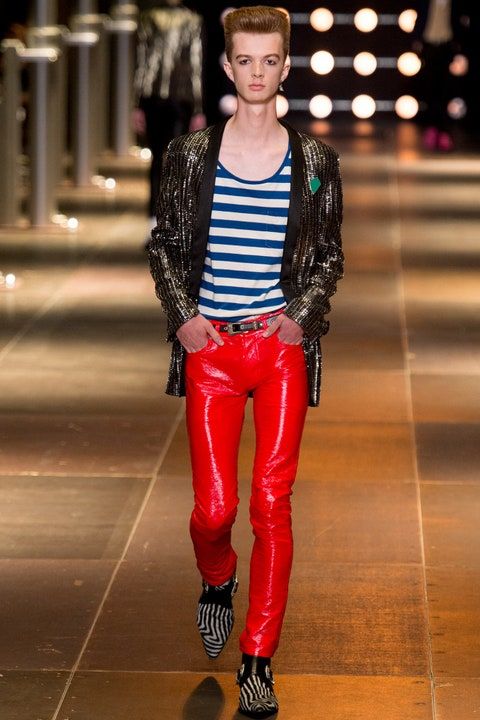 Set behind a flashy runway in Paris, Yves Saint Laurent's Spring/Summer 2014 menswear collection sees Slimane continue his sleek vision for the vrand. With bold prints and pared-back tailoring, the collection channels the elevated chicness of the Hedi Slimane man.


Yves Saint Laurent Spring/Summer 2014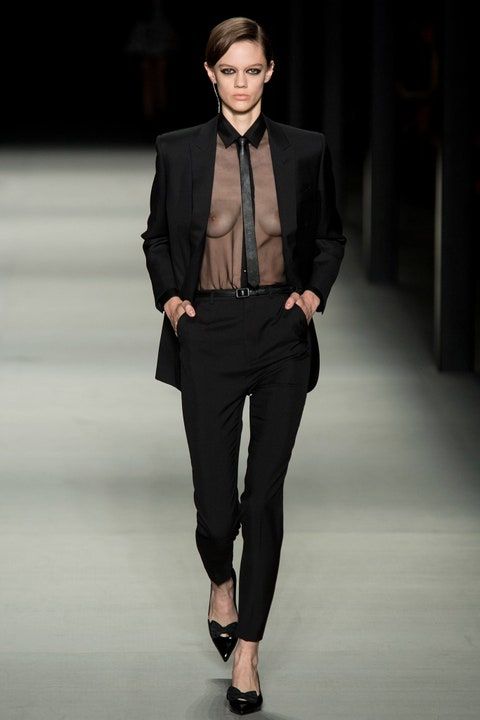 Slimane's Spring/Summer 2014 collection for Yves Saint Laurent references the DNA of the iconic French house with sexed-up nods to Le Smoking suit. Woven in with the all-black ensembles are mini dresses, skirts, and angular pieces completed in pops of color and pattern.


Yves Saint Laurent Spring/Summer 2016 Menswear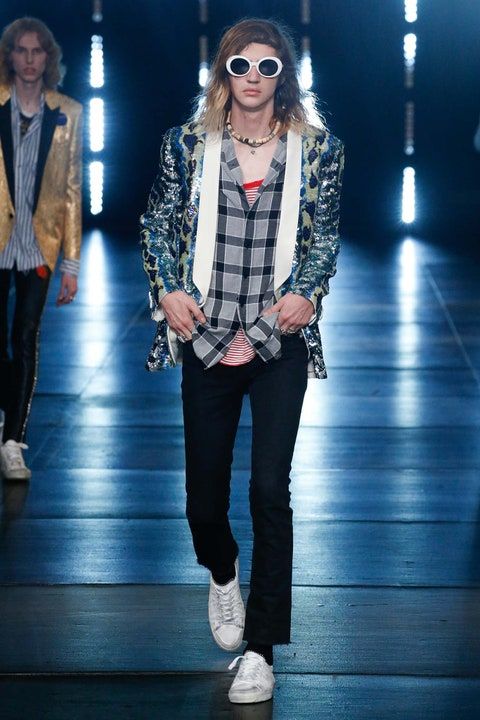 Towards the end of his tenure at Yves Saint Laurent, Slimane begins to experiment with new silhouettes and fabrications. For the Spring/Summer 2016 men's season, the designer incorporates distressed knits and a bevy of layered pieces.


Celine Spring/Summer 2019


Slimane's debut at Celine is certainly one for the books. Fresh off of the drama surrounding the removal of the accented "é" from Céline, the designer presents a new vision for the French house which includes sexed-up silhouettes, minimal styling, and flashes of interesting design notions.


Celine Spring/Summer 2020 Menswear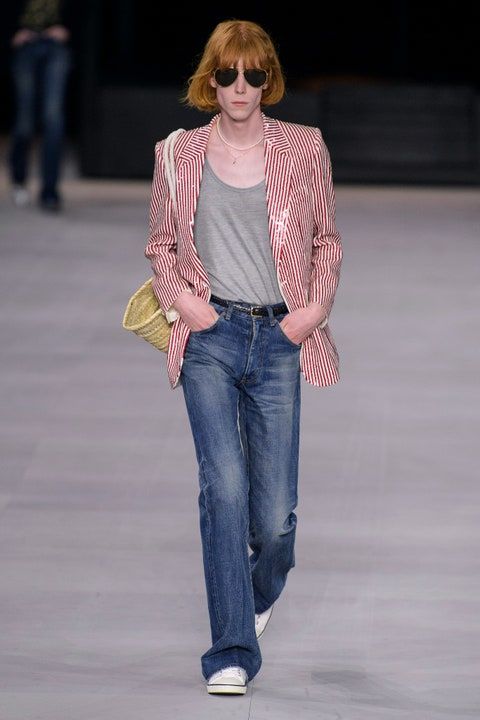 Continuing his distinct menswear aesthetic, Slimane's Spring/Summer 2020 menswear show for Celine is a celebration of his greatest hits and also features new sartorial ventures. As the first-ever menswear show for the house, Slimane definitely produced a collection to remember filled with distressed denim and utilitarian outerwear.


Celine Spring/Summer 2021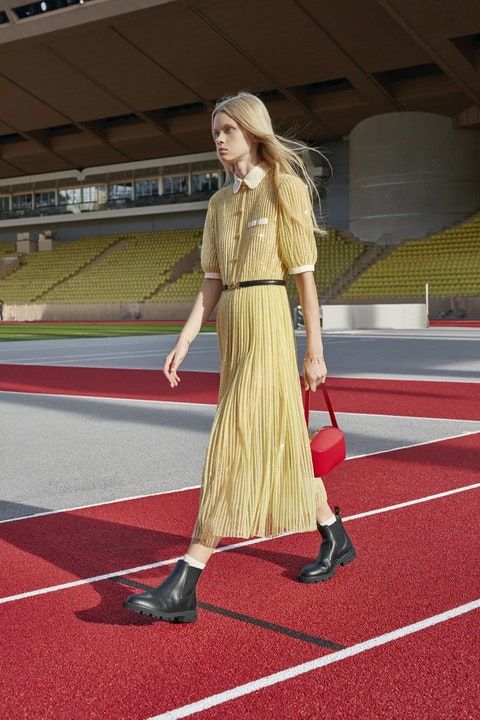 A notably pared-down collection for Slimane, the Spring/Summer 2021 collection is a breezy showcase of casual ready-to-wear separates. Situated on a sprawling athletic field, the collection fully displays the casual wearability of Slimane's Celine.


Celine Fall/Winter 2021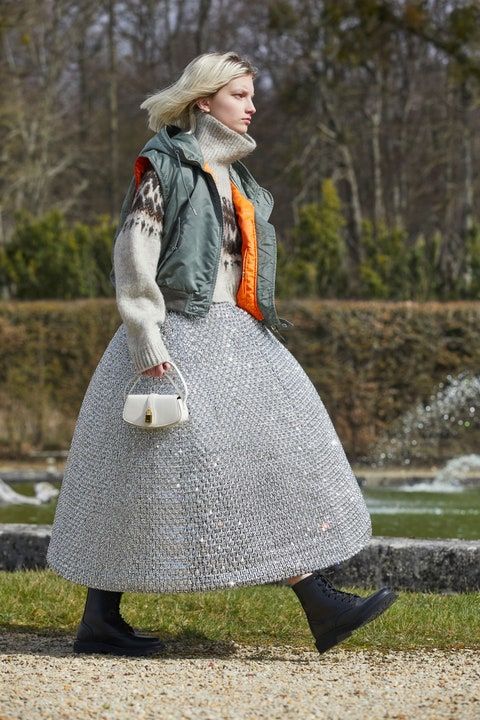 Slimane continues to showcase his elegantly casual ready-to-wear on the picturesque grounds of the Château Vaux-le-Vicomte-with a stunning firework show completing the collection. For Fall/Winter 2021, Slimane opts to toy with a more structured approach to casual separates with tailored blazers and sculptural evening wear stealing the show.