This time last year, we were dreaming about the glittering evening tops, piled-on jewelry, and taffeta cocktail dresses we'd just seen in the pre-fall collections; this year, designers are offering cozy knitwear, luxe pajama sets, and blanket-like caftans instead.

These clothes aren't intended for the holidays-the 14 looks below will arrive in stores in the spring or summer of next year. But they were designed in lockdown to reflect our current reality, and if you think creatively, you'll find holiday style inspiration to spare. At Jil Sander, Lucie and Luke Meier made the case for dressing up your pajamas with a big necklace and strappy sandals; Brock Collection's swirling knit maxi skirt and crop top will inspire you to pull out the sweater dress in the back of your closet; and at Saint Laurent, Anthony Vaccarello paired feather-trimmed party tops with something you've been wearing all year: leggings.

These are easy, mood-lifting combinations that will get you in the spirit, even if you're tempted to just throw on a sweatshirt. If there were ever a time to find some joy in getting dressed, it's now; as Lynn Yaeger pointed out, "the quest for beauty, the need to rage against the machine, is perhaps never stronger than when we are waging uphill battles." Consider a spangly top or an XXL ruffle your own act of perseverance and optimism-then wait for the Zoom compliments to roll in.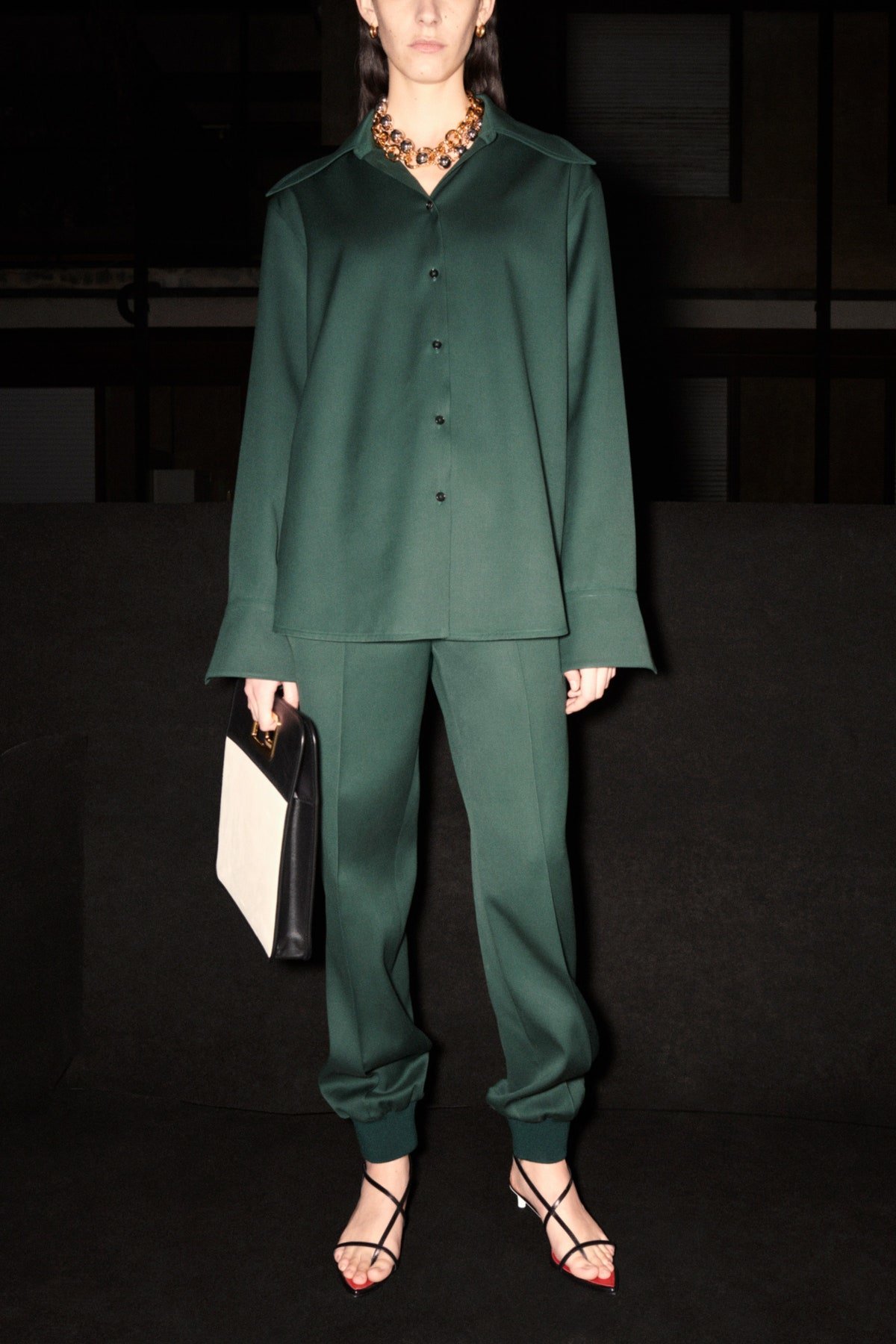 Jil Sander's emerald set is the kind you could wear anywhere: on the couch, out to dinner, and everywhere in between. For now, consider pairing your own silk pajamas or knit set with low heels and sculptural jewelry.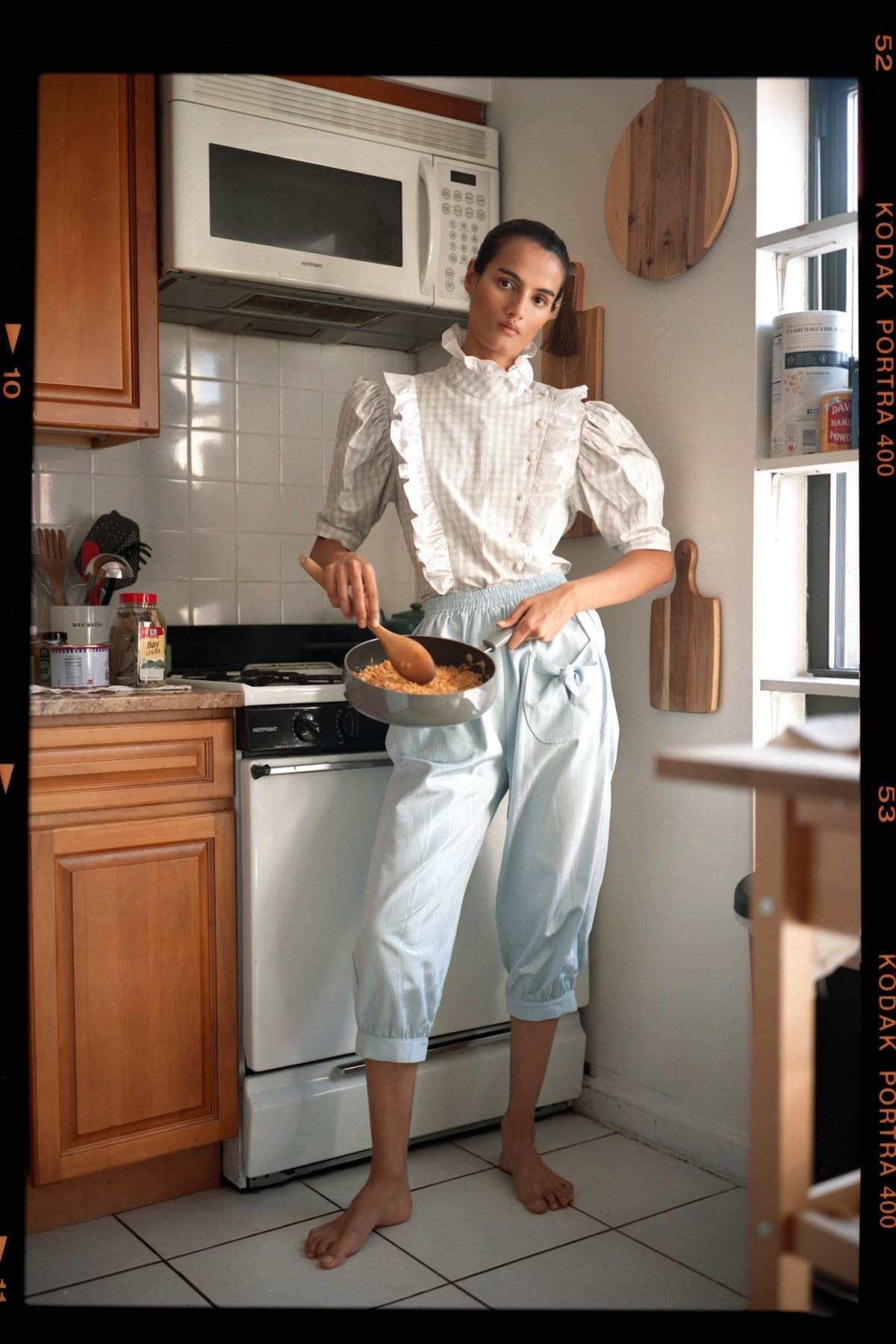 In a top as cheerful as Batsheva's ruffly, puffed-sleeve gingham blouse, all you need are a pair of pajama pants-or elasticized bloomers like hers-for your lower half.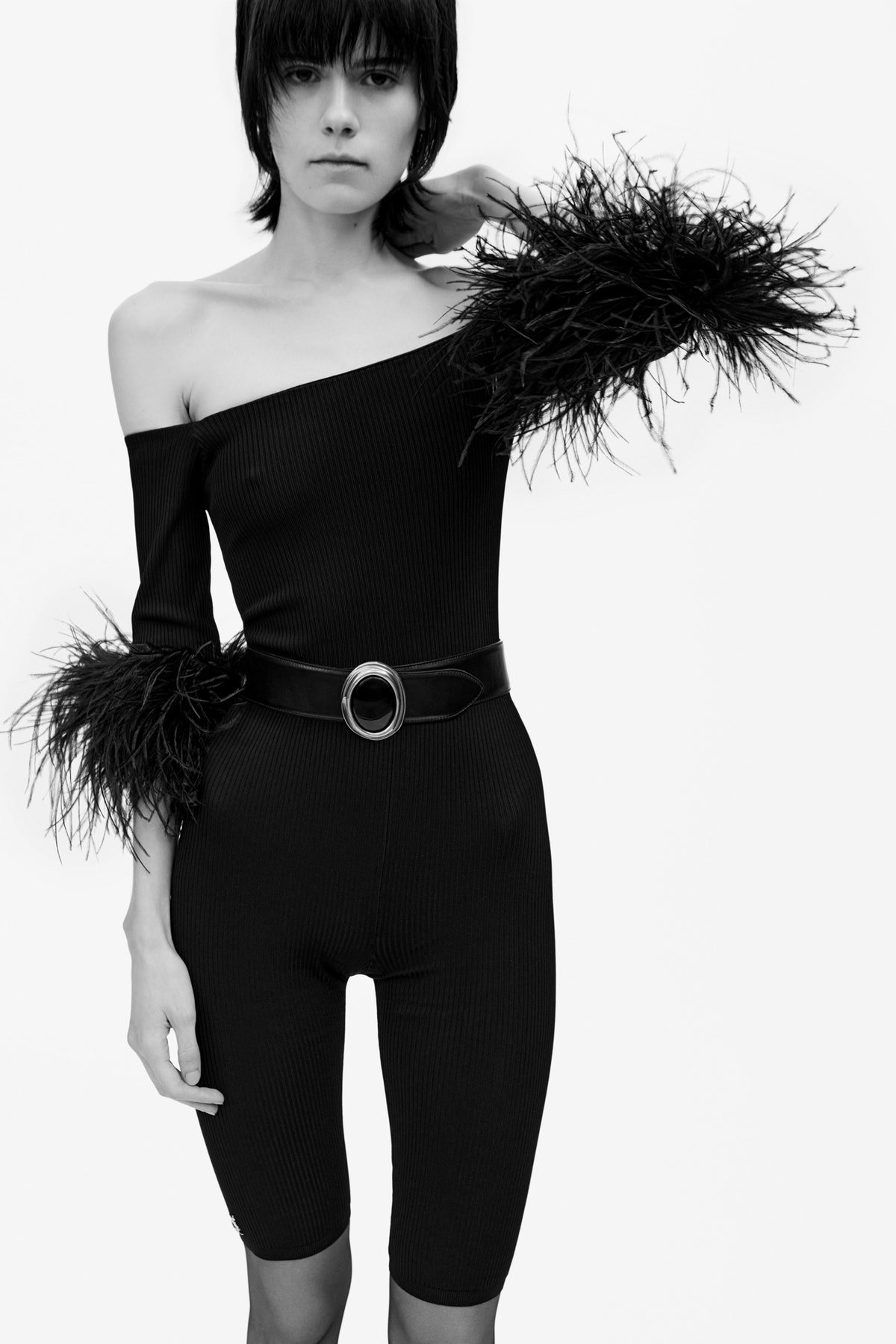 At Saint Laurent, Anthony Vaccarello officially made it acceptable to wear your leggings with everything, including a festive, feathery evening top.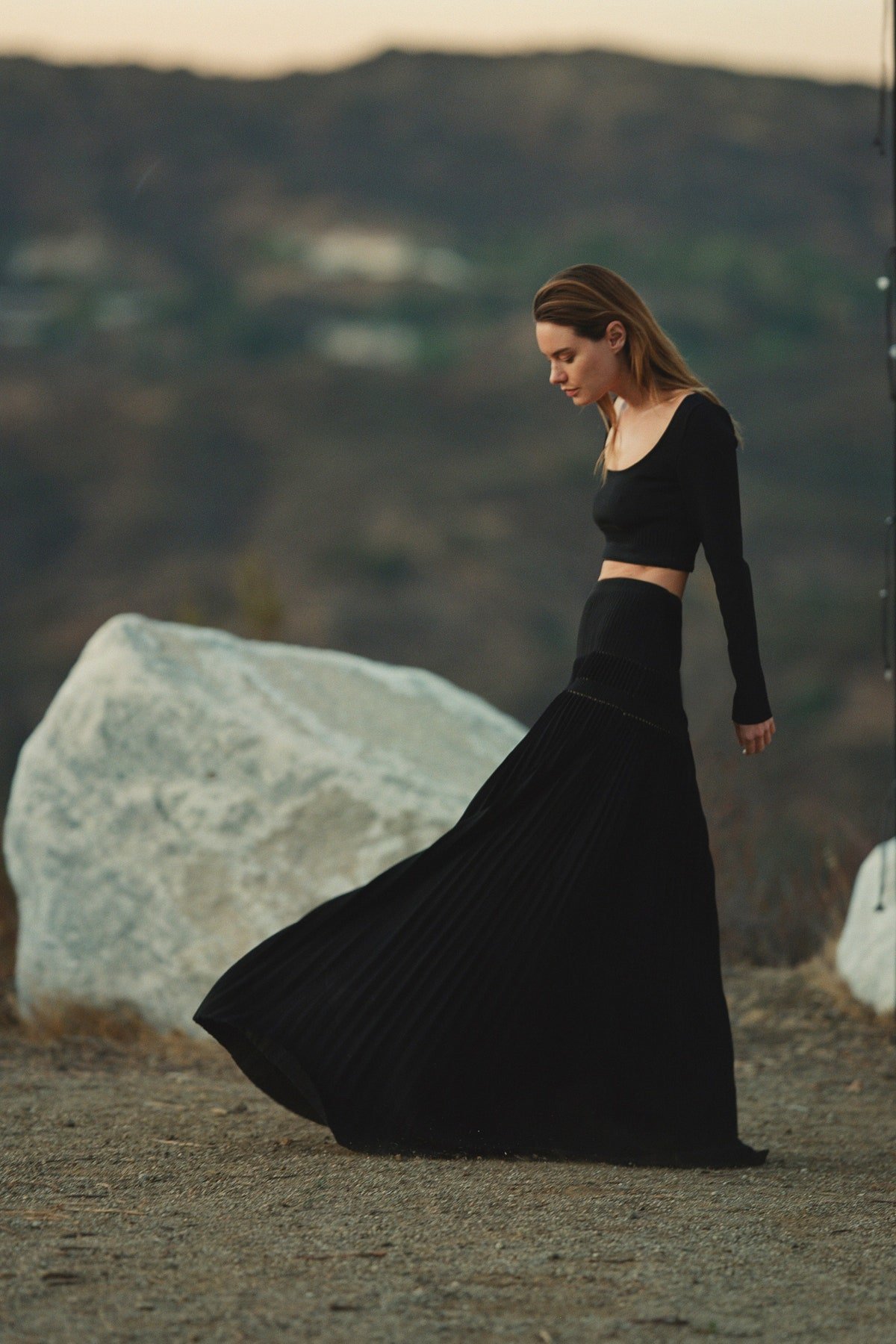 Knit sets were trending this year, but few were as romantic or intricate as Brock Collection's. If you don't have a floor-grazing knit skirt, try recreating the look with a sweater dress, or get experimental with a ball skirt and cropped cardigan.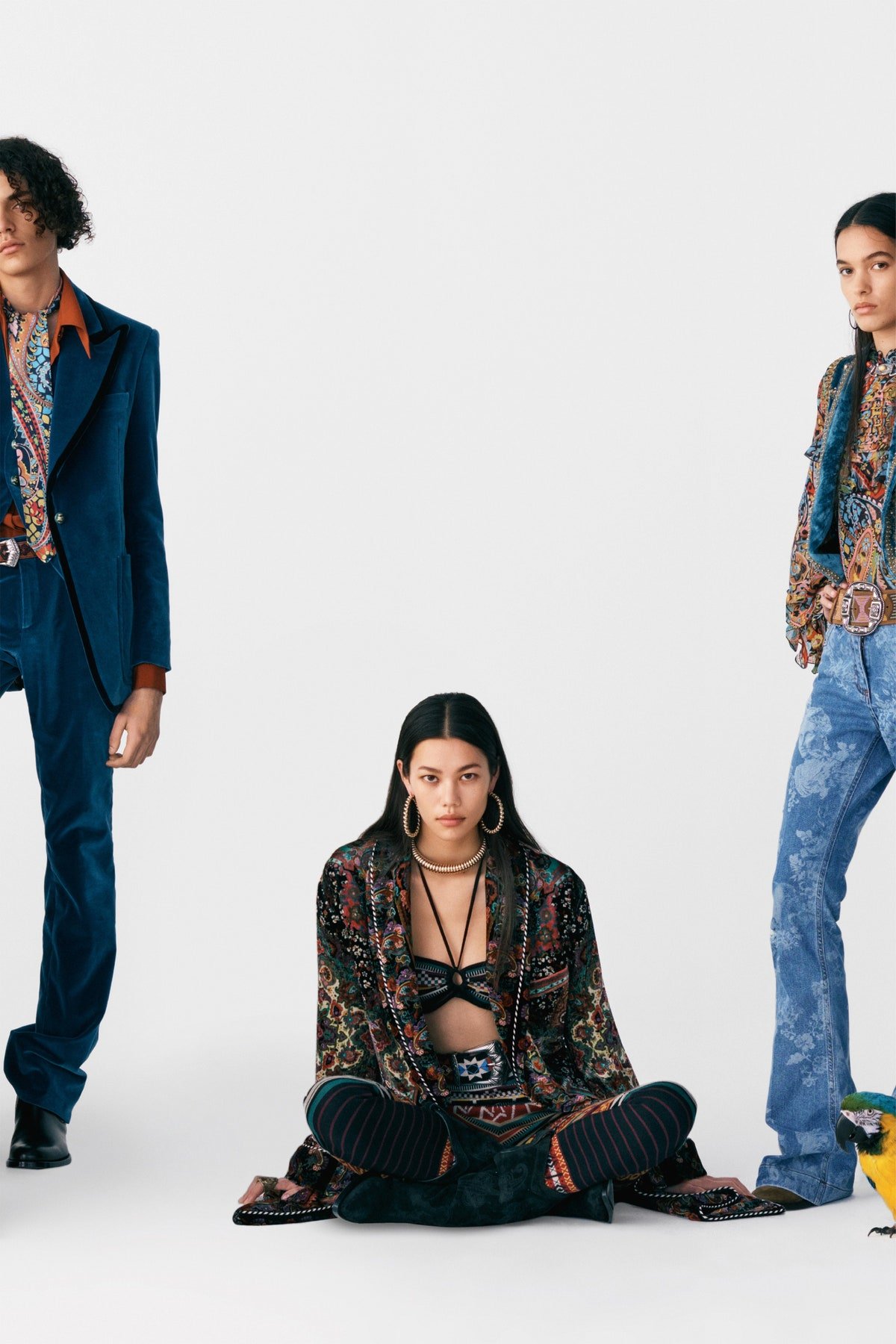 It doesn't get more relaxed than a robe. Style yours up like Etro's with leggings, holiday socks, and lots of gold jewelry.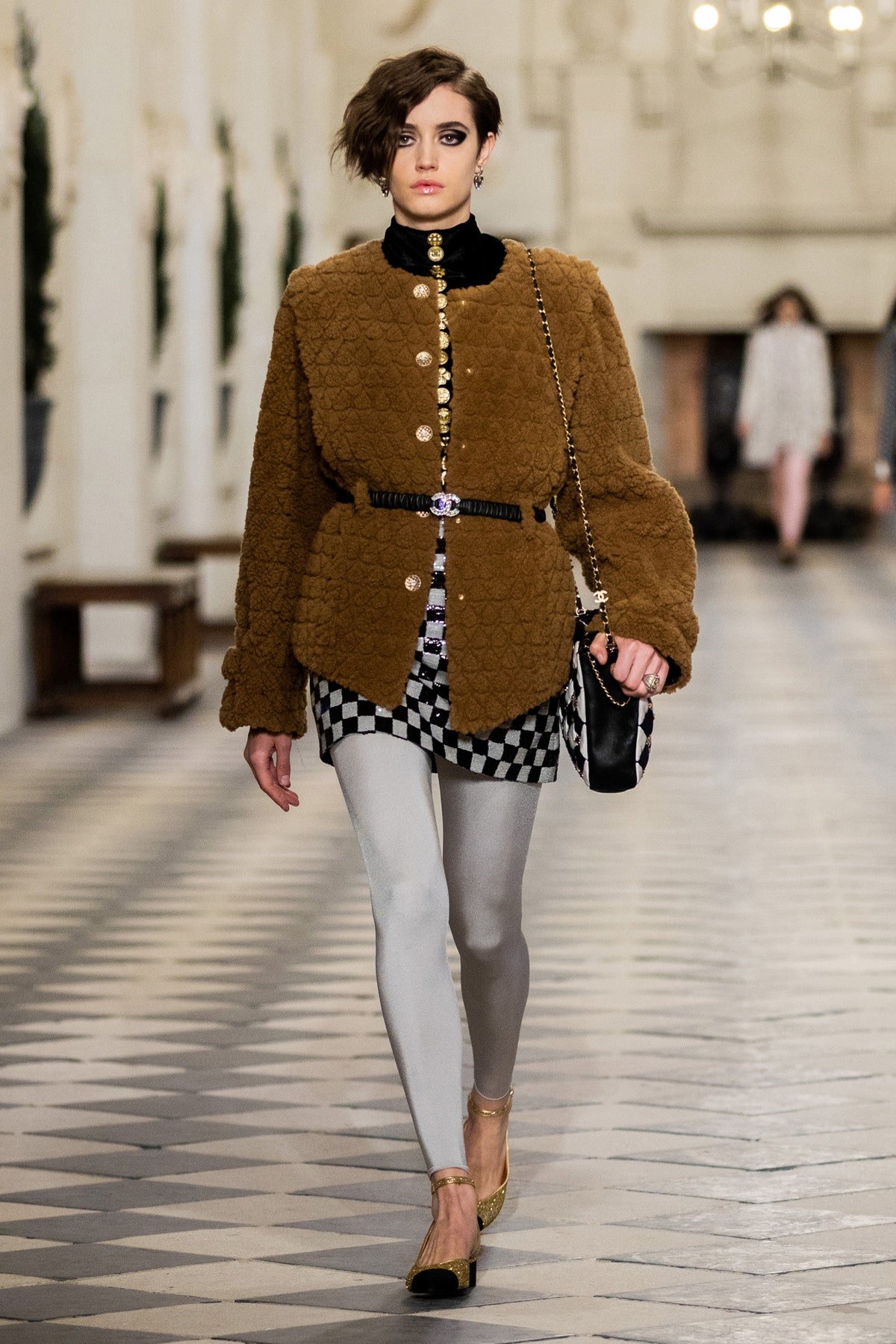 At Chanel, Virginie Viard showed sporty leggings with oversized versions of the house's signature bouclé jackets, a look you can try at home with any blazer or bomber.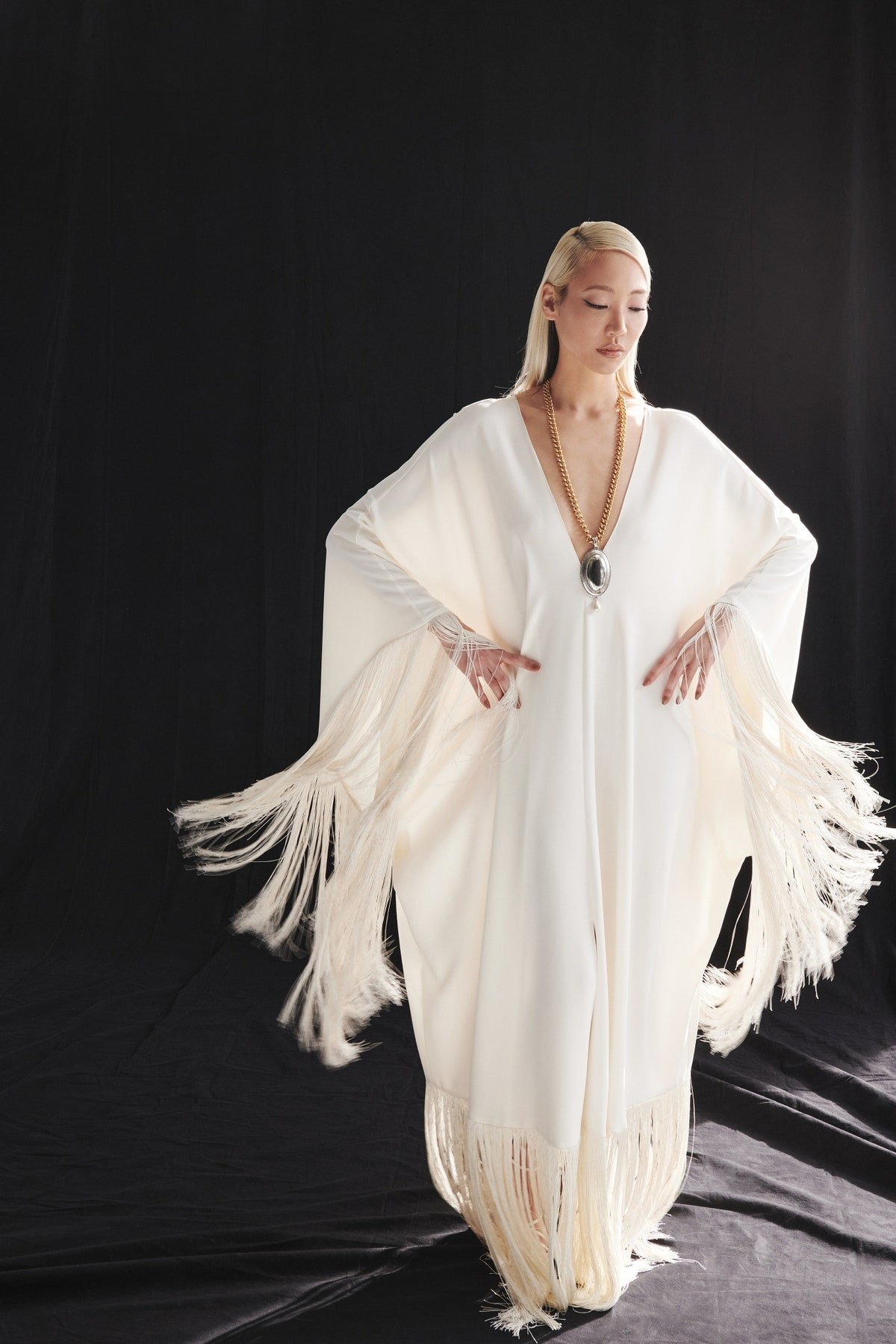 Oscar de la Renta's caftan was cut with deep fringe, so it looks more like a giant blanket. If all else fails, wrap a fluffy throw around your shoulders and make it look intentional.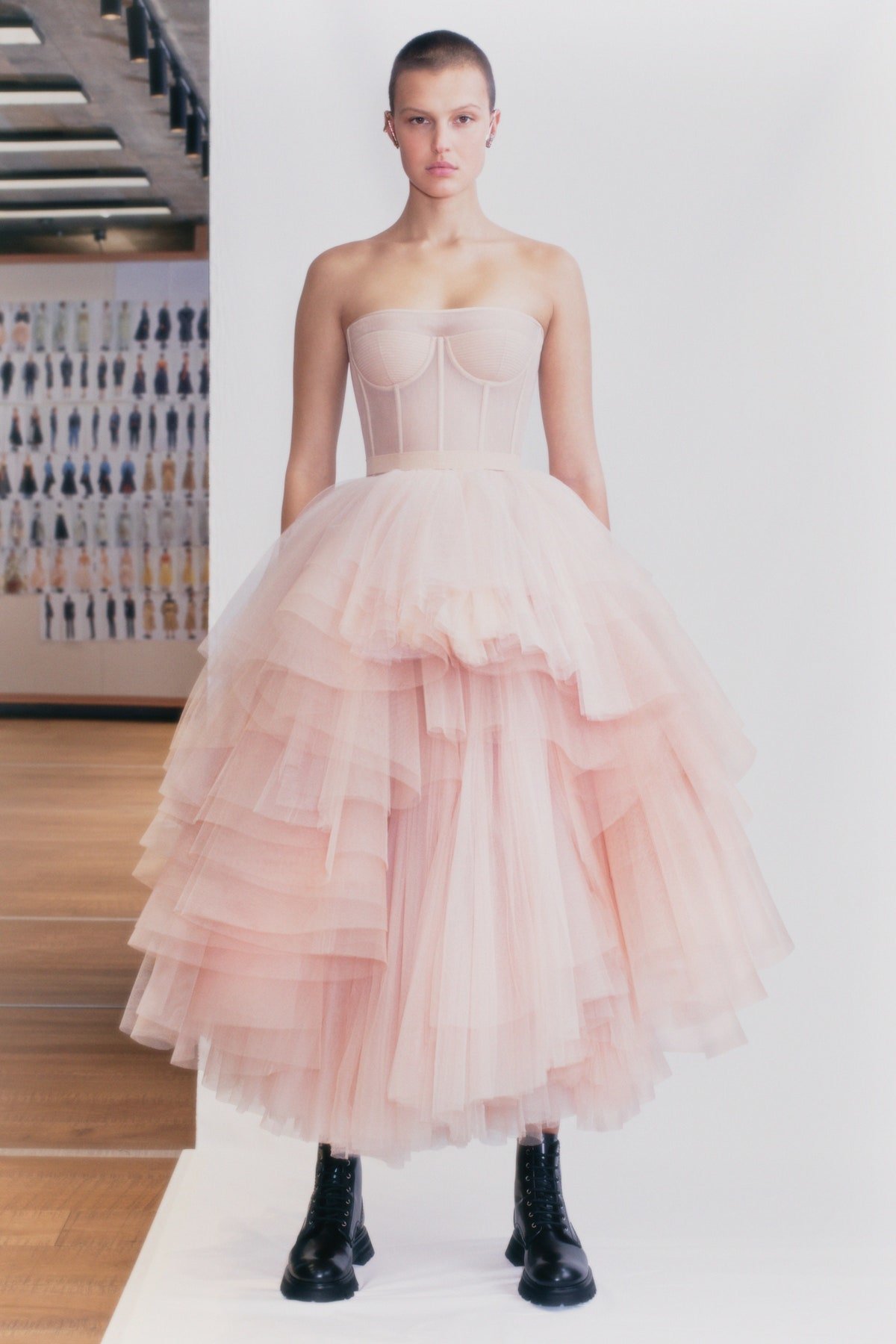 Go big and stay home! If you really just want to wear a party dress, take a tip from Alexander McQueen and wear it with lug-sole boots-all the better for late-night trips to the bodega.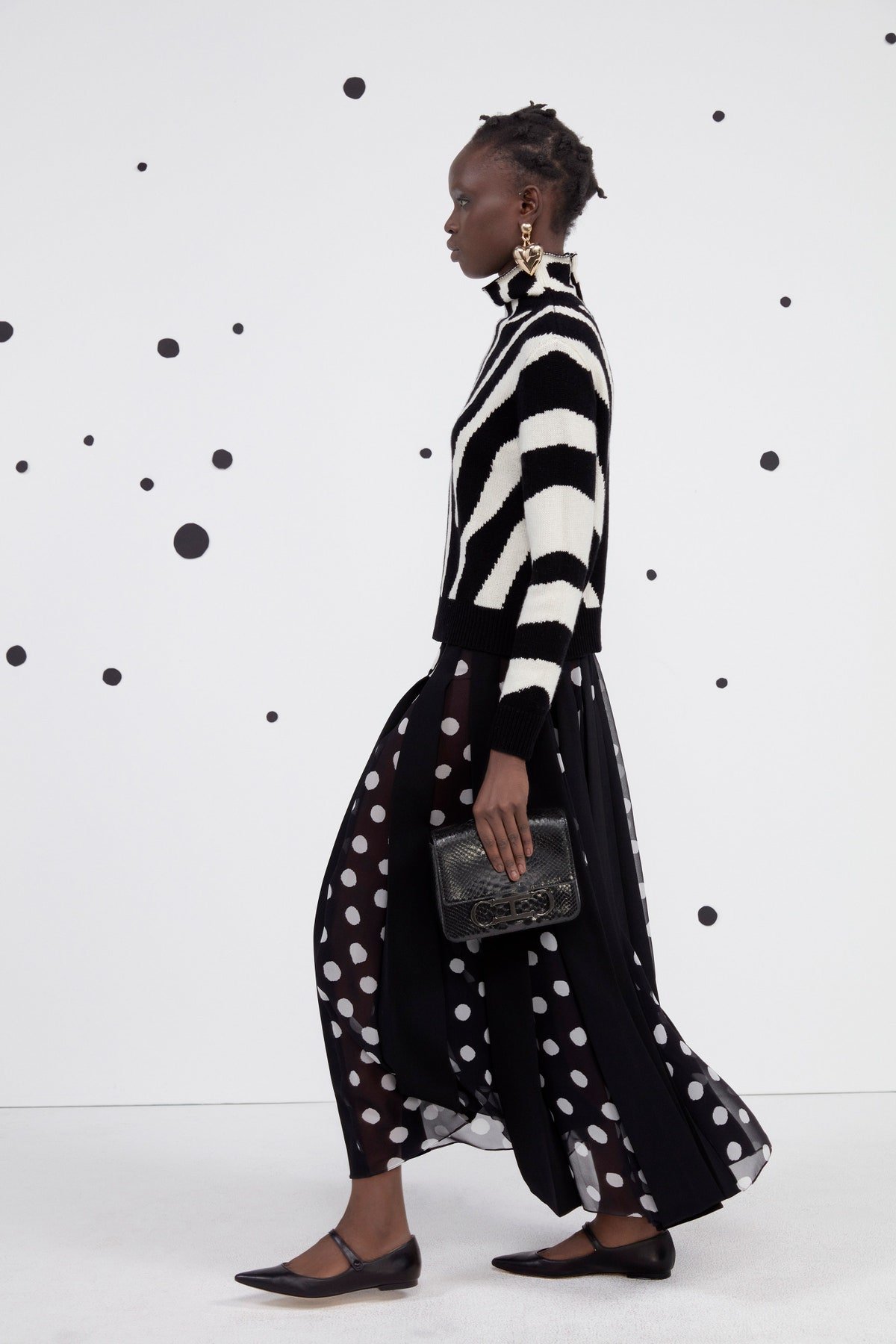 Tone down your favorite party dress by throwing a chunky sweater on top, à la Carolina Herrera, then add easy flats (or slippers).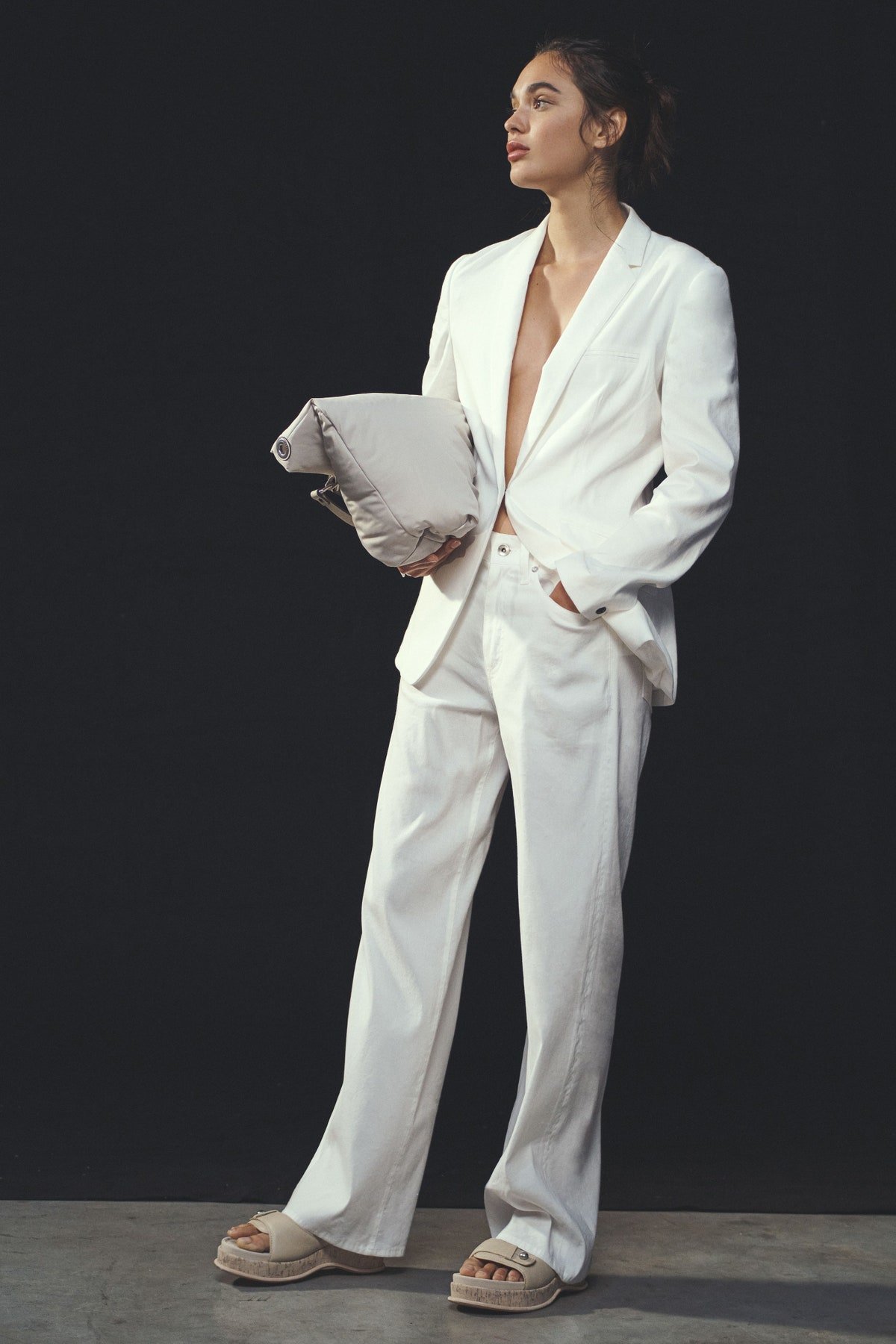 Tailoring wasn't on our minds this year, but if you're craving the look of a tux for New Year's Eve, consider Rag & Bone's deconstructed version: easy blazer, hip-slung jeans, and no shirt.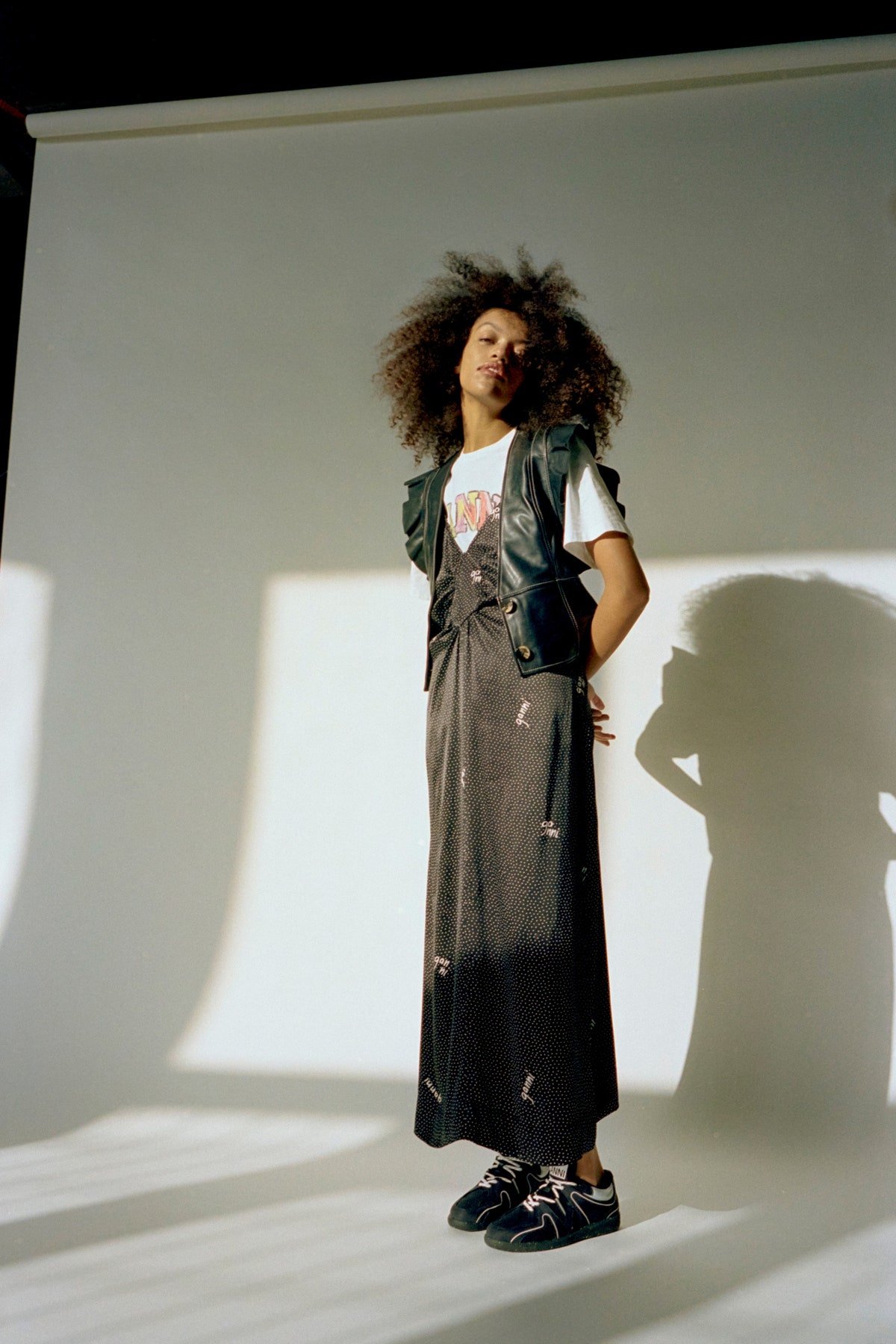 Ganni offered a youthful new way to wear your silky dress: with a graphic tee, sneakers, and a shrunken leather vest.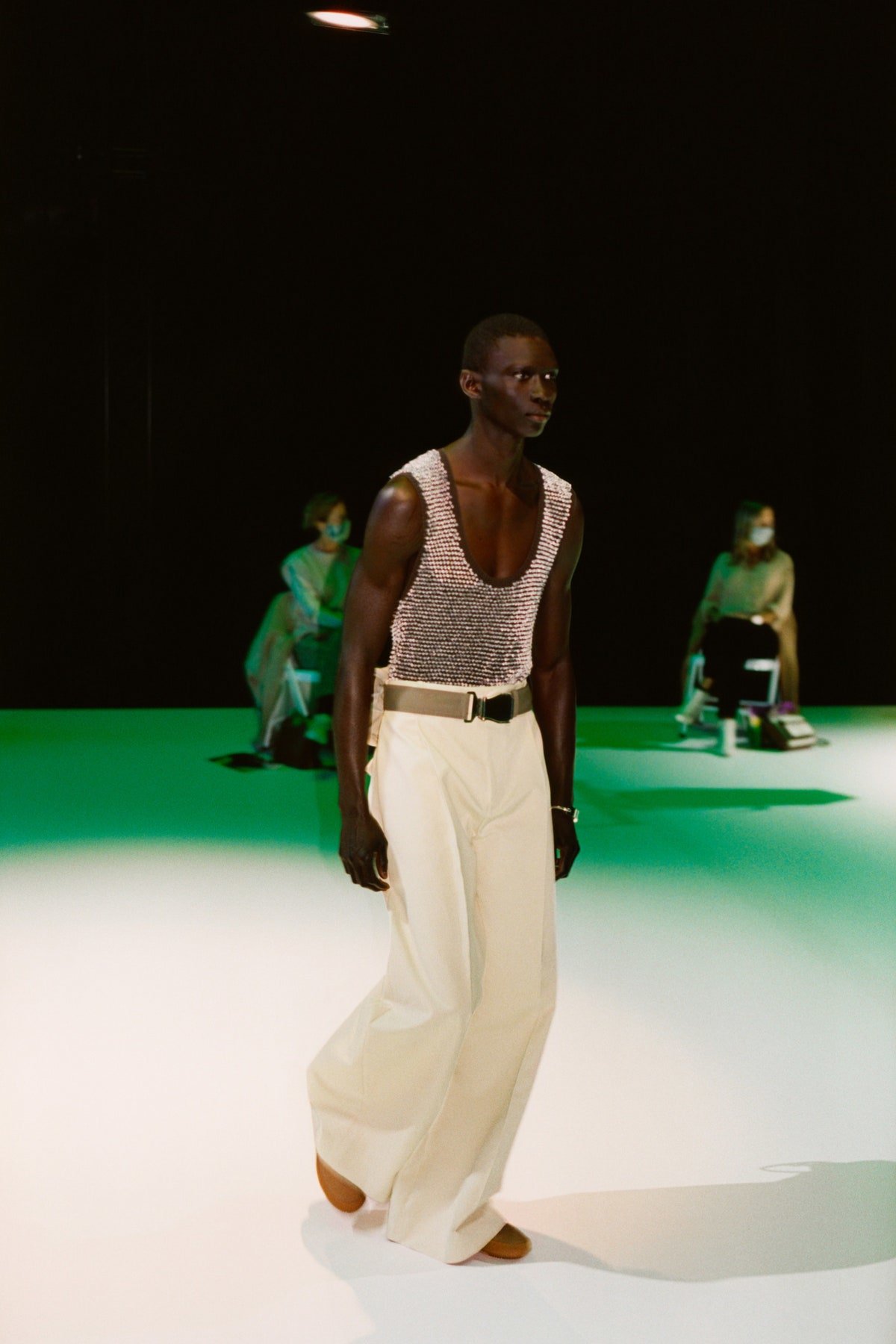 At Bottega Veneta, Daniel Lee proposed a glittery top and relaxed trousers for men and women alike. We won't tell if you swap the pants for sweats.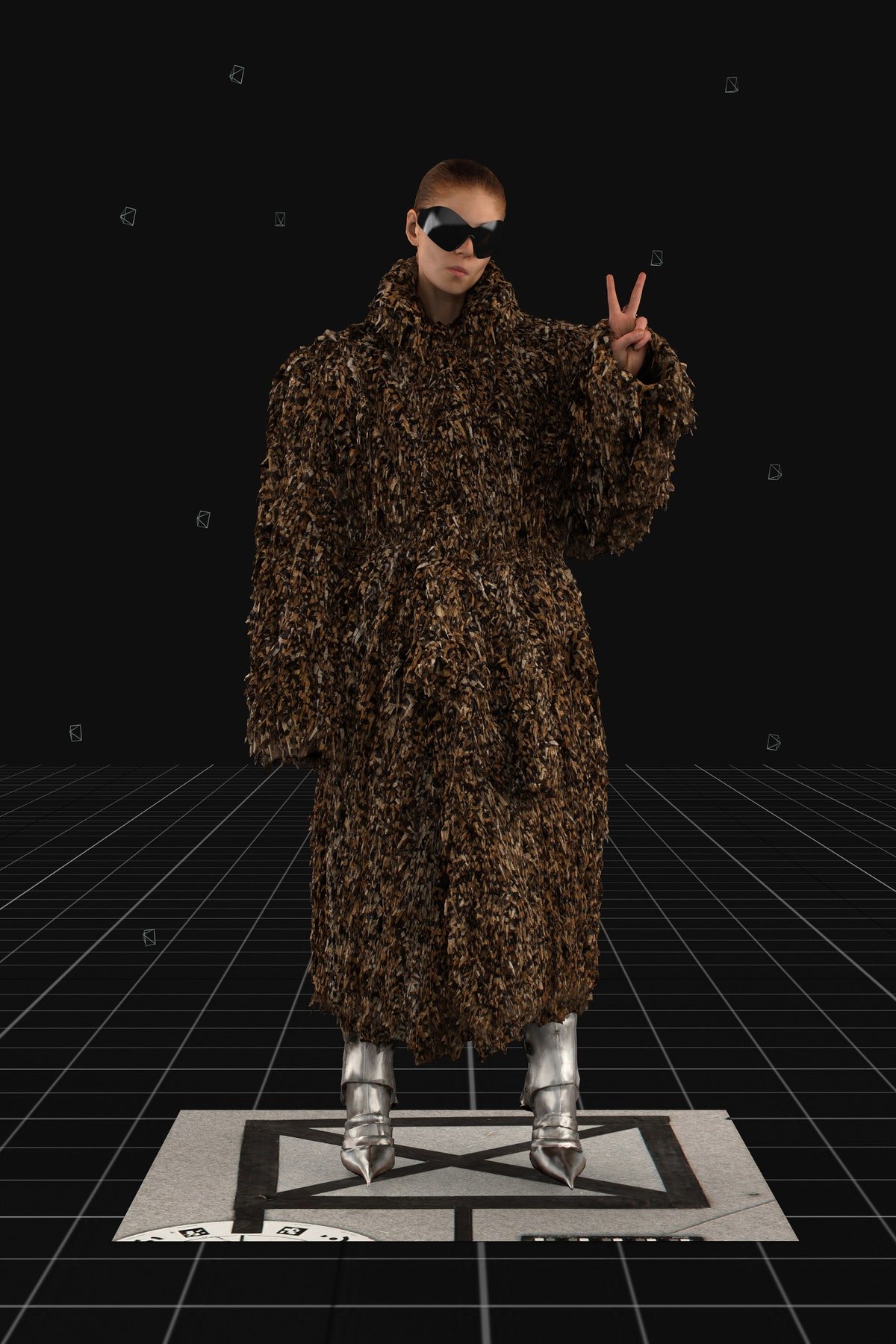 Sometimes a great coat is all you need. Let yours make a statement like Balenciaga's leopard topper-sunglasses optional.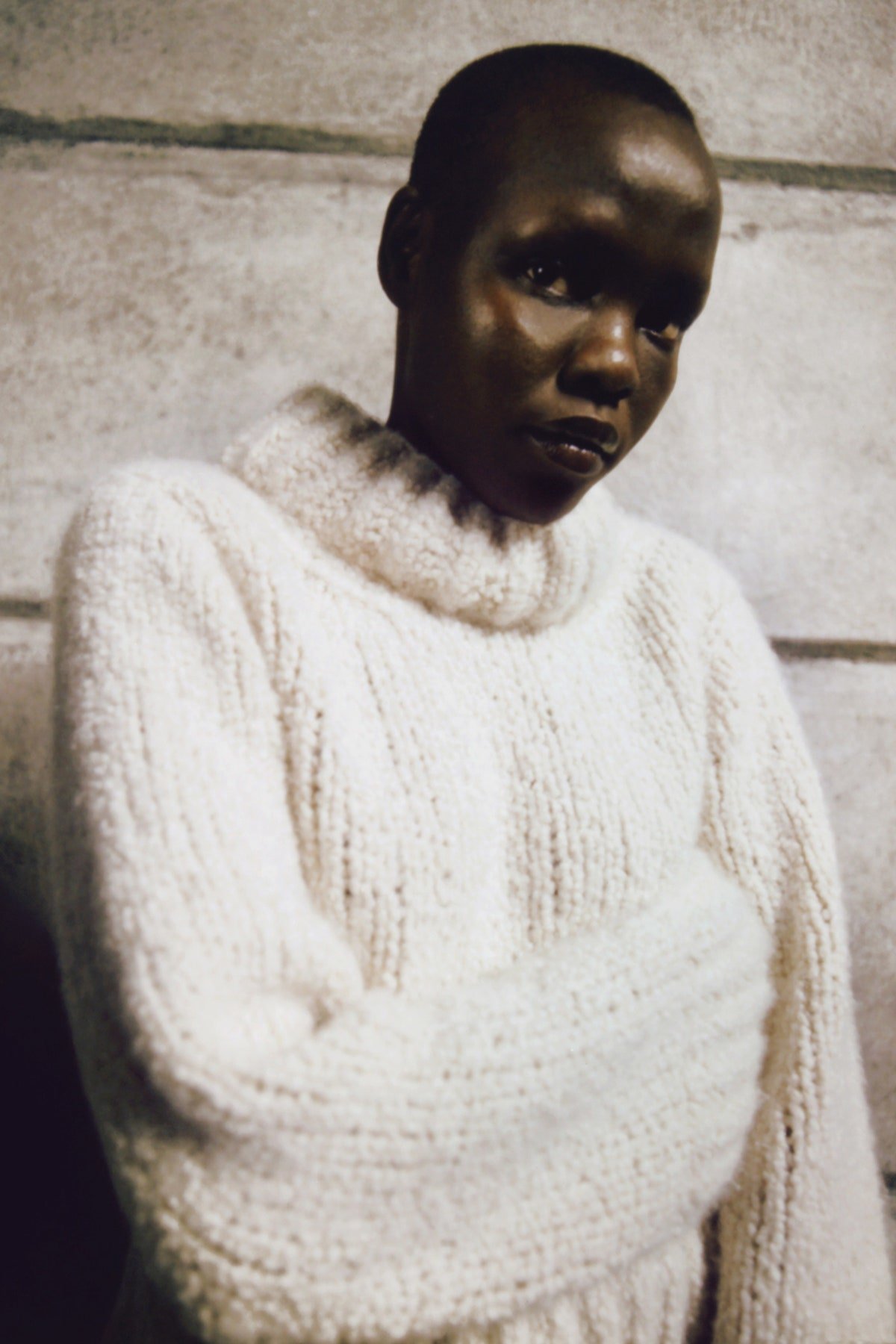 And sometimes you just want to wear a gorgeous sweater, preferably one that matches the snow outside, like Khaite's. Even if yours doesn't come with an exaggerated mock-neck and generous sleeves, it might be just the thing to bring you comfort and security after an anxious, uncertain year.