For many years now, Hollywood has left us in awe when we see celebrity families star together in films, or join each other on stage or in modeling campaigns. From Tracee Ellis Ross and mom Diana to the Kardashian clan and the Smiths, there are countless celebrity families we all love and admire. But there are also some where their famous family ties have flown under the radar. A-listers like Kate Hudson, Gwyneth Paltrow, and Dakota Johnson all have genetic stardom passed on by their celebrity mothers.

Here, L'OFFICIEL rounds up the five famous faces you didn't realize have equally famous moms, just in time for Mother's Day.


Kate Hudson & Goldie Hawn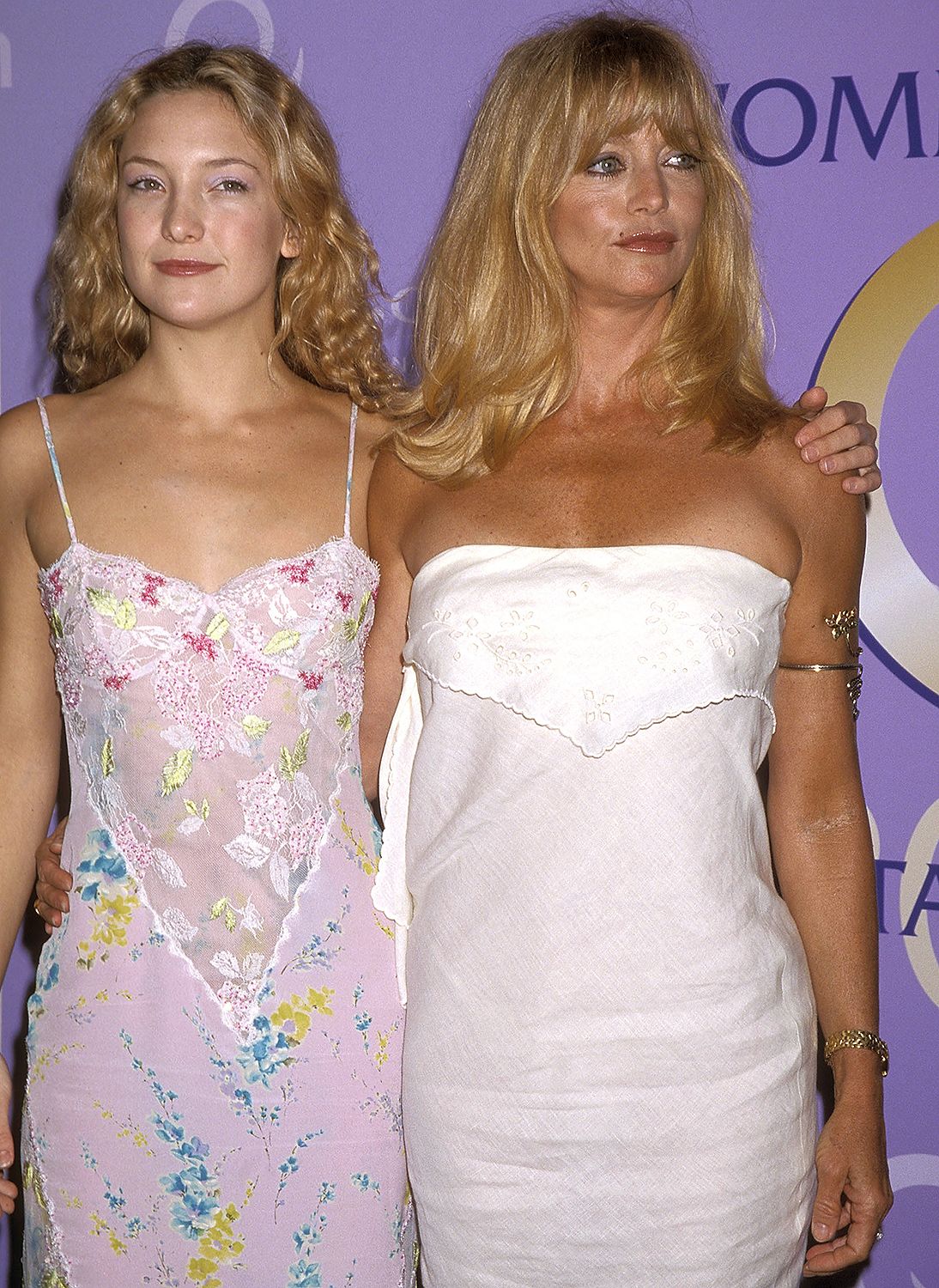 Hudson and Hawn in 2000.

Kate Hudson, famous for starring in some of America's most beloved rom-coms, is a celebrity who was bound for stardom from the start as her mother is none other than the award-winning actress Goldie Hawn. As one of Hollywood's most respected veterans, Hawn, who is known for starring in movies like Cactus Flower (1969) and Overboard (1987), has passed down her talent, beauty, and humor to Hudson, both being acclaimed actresses in the industry.


Dakota Johnson, Melanie Griffith, & Tippi Hedren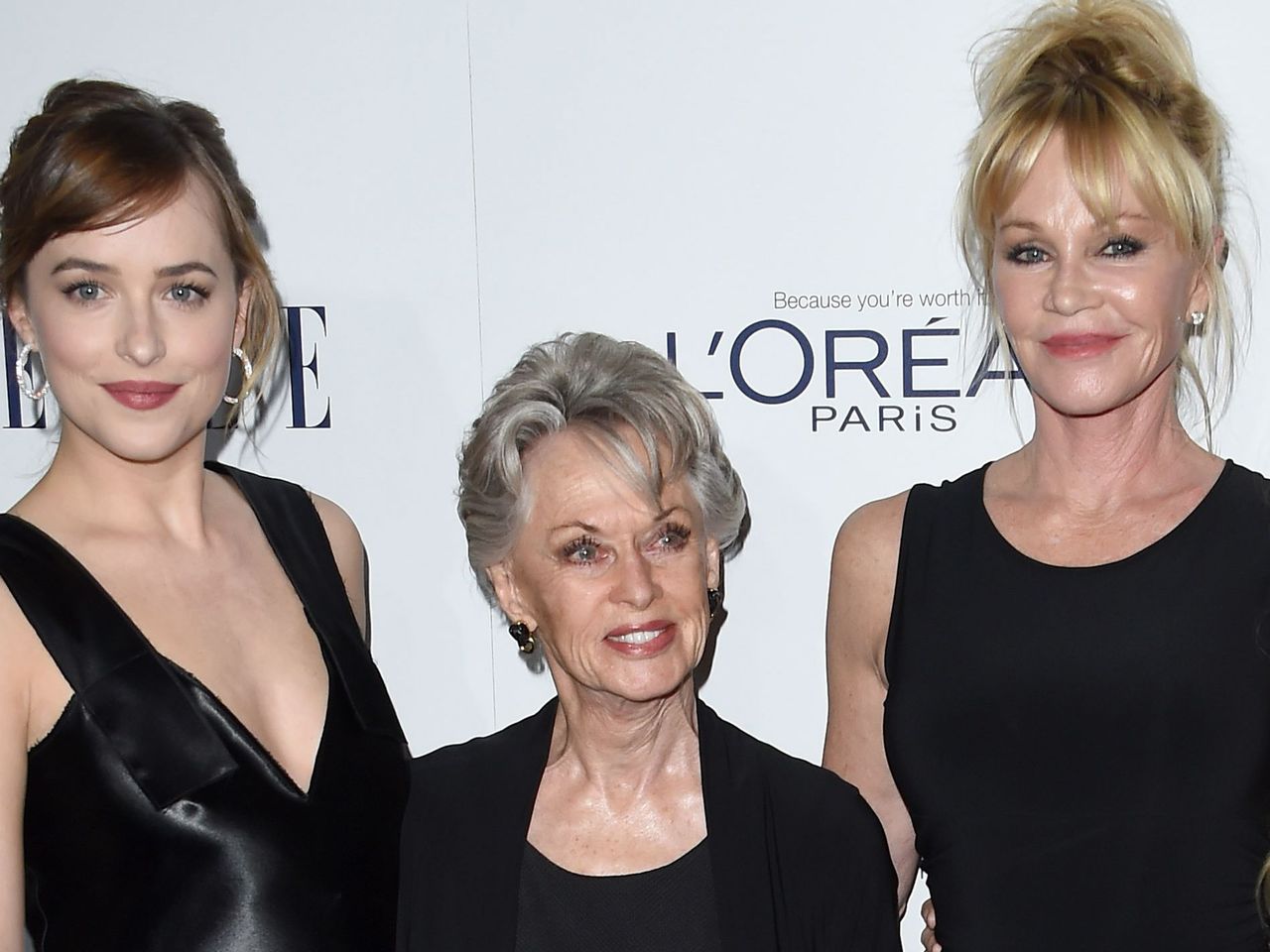 Johnson is the youngest of three generations of Hollywood starlets.

There is no doubt that this trio of incredible women has been conquering Hollywood for quite some time now. The Fifty Shades of Grey actress Dakota Johnson is daughter to American actress and film producer Melanie Griffith, who is daughter to the famous actress and former model, Tippi Herden. Although today, Johnson is the only one directly involved in the film industry, back in the day, Griffith and Hedren starred in classic films such as Working Girl (1988) and Alfred Hitchcock's The Birds (1963), respectively.


Mariska Hargitay & Jayne Mansfield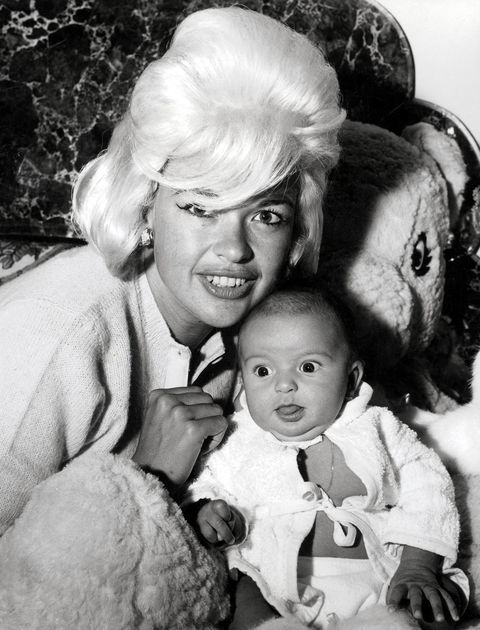 Mansfield with her baby daughter, Mariska.

Jayne Mansfield is celebrated as one of America's most prominent bombshells of the '50s and '60s, but she is also remembered for her tragic death back in 1967. Sadly, Mansfield was killed in a car crash with her three-year-old baby, Mariska Hargitay on board. Today, Hargitay has followed in her mother's footsteps becoming a popular actress starring as Olivia Benson in the popular TV show Law & Order: Special Victim's Unit.


Ben Stiller & Anne Meara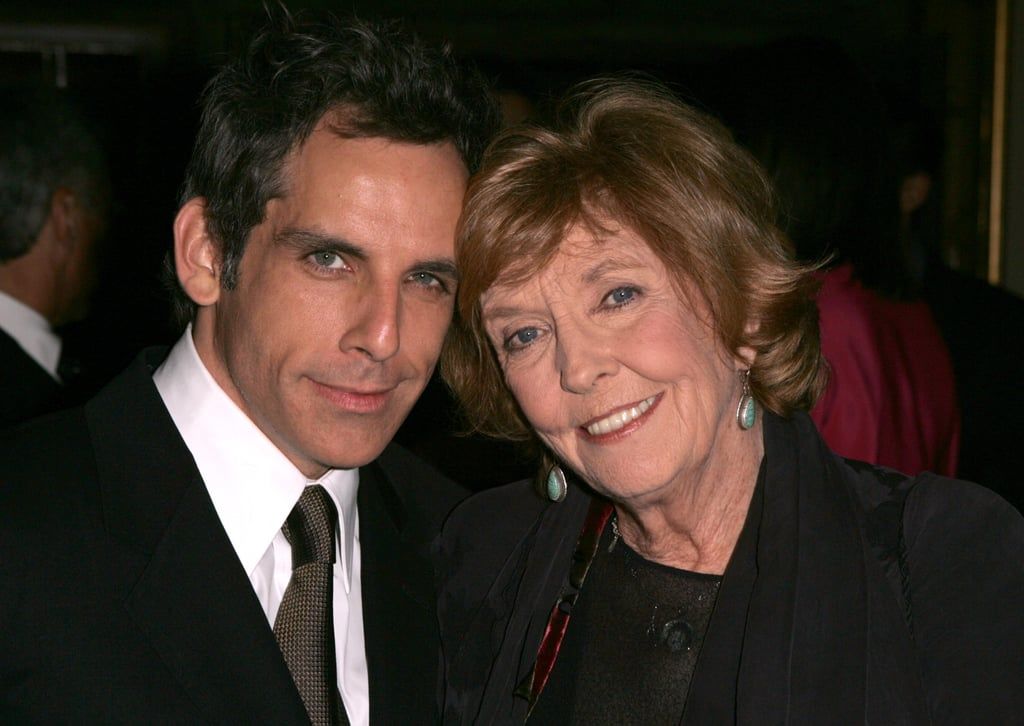 Both Stiller and Marea are known for their comedic work.

Humor runs in Ben Stiller's genes as his parents Jerry Stiller and Anne Meara made up the successful comedy duo, Stiller and Meara. Both his parents also did plenty of TV and film acting, and his mom even made a cameo in his 2006 movie Night at the Museum.


Gwyneth Paltrow & Blythe Danner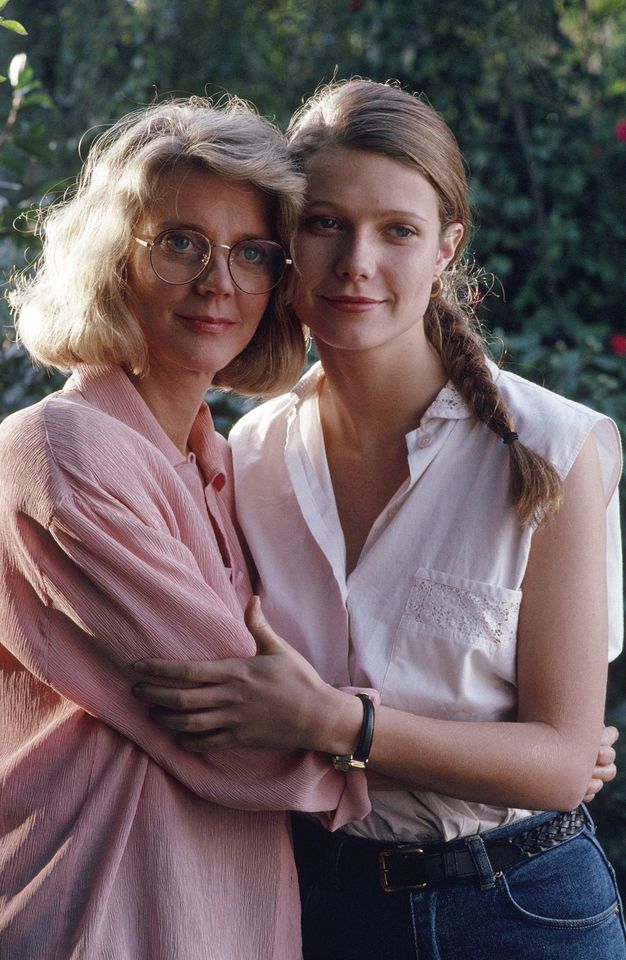 Paltrow and Danner in 1992.

Academy Award-winning actress Gwyneth Paltrow, is one of Hollywood's most talented faces, her work ranging from comedy films such as Shallow Hal (2001) to superhero action flicks like Iron Man (2008), to timeless classics like Shakespeare in Love (1998). Her mother is none other than fellow actress Blythe Danner, who is still active in the industry with her latest role being on Netflix's original thriller film, Strange But True (2019). Today, Paltrow is focused on her wellness brand, Goop, and raising her two children, Apple and Moses.


Maya Rudolph and Minnie Riperton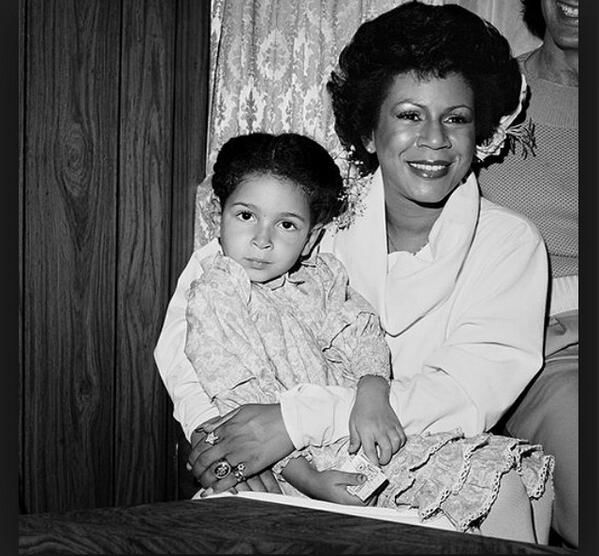 Riperton with her baby daughter, Maya, in her arms.

Saturday Night Live actress Maya Rudolph, is the daughter of the famous American soul singer Minnie Riperton, best known for her hit single "Lovin'You" (1975). Back in the '70s, Riperton was acclaimed for her five-octave range which positioned her as "queen of the whistle register." Sadly, Riperton battled cancer and passed away at only 31 years old in 1979. Despite this, her legacy has passed on to Rudolph who has starred in a wide variety of fan-favorite films such as Bridesmaids (2011) and Grown Ups (2010), as well as her nine-season run on SNL.


Lenny Kravitz & Roxy Roker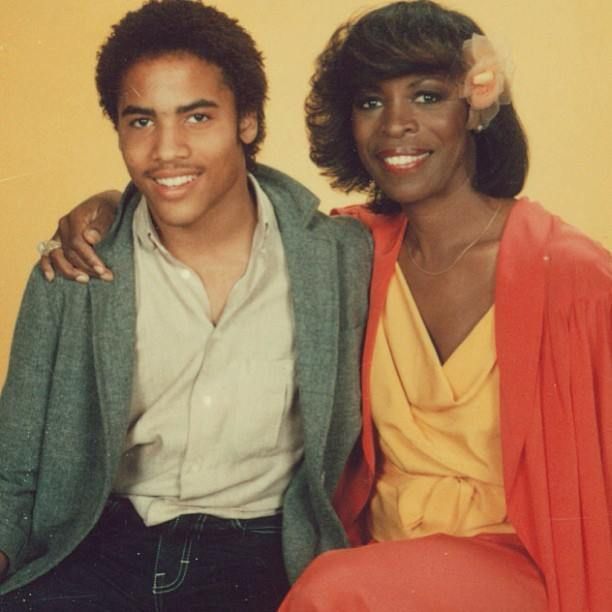 A young Kravitz is photographed with his mom.

While Kravitz's tie to famous mother-daughter duo Lisa Bonet and Zoë Kravitz (his daughter with Bonet) may be widely known, another leading lady in his life was no stranger to the spotlight. His mom, Roxy Roker, was an actress who made history on the '70s/'80s sitcom The Jeffersons as half of television's first interracial couple.


Rashida Jones & Peggy Lipton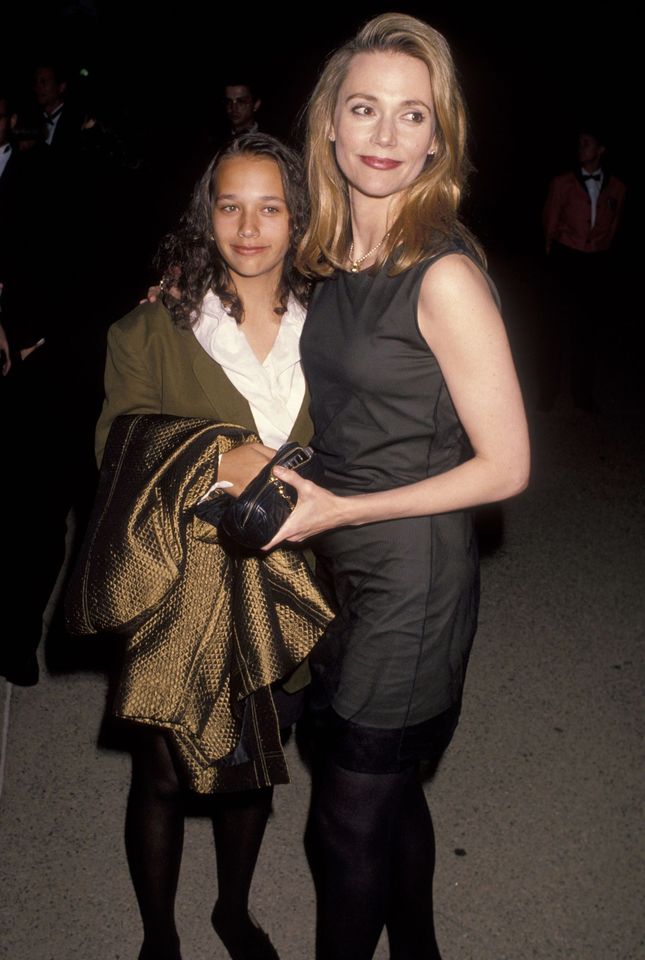 Jones and Lipton at the Emmy Awards, 1990.

Daughter of actress Peggy Lipton and musician Quincy Jones, Rashida Jones is known for her role on sitcom Parks and Recreation. Her mother was a Golden Globe-winning talent who rose to stardom in the '60s crime show The Mod Squad.


Jason Schwartzman & Talia Shire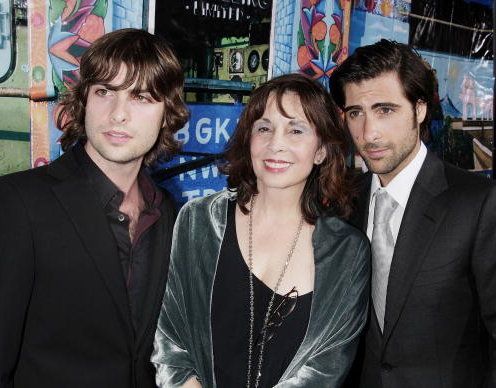 Jason Schwartzman (left) with his mom and brother.

A frequent Wes Anderson collaborator, Jason Schwartzman is the son of Talia Shire, whose major projects iclude The Godfather saga and the Rocky movies. His younger brother, Robert Schwartzman, is also an actor and director, who Millennials will recognize as Michael Moscovitz in The Princess Diaries. The Schwartzmans have other famous family members, as they are cousins with Nicolas Cage and Sofia Coppola.


Maude Apatow & Leslie Mann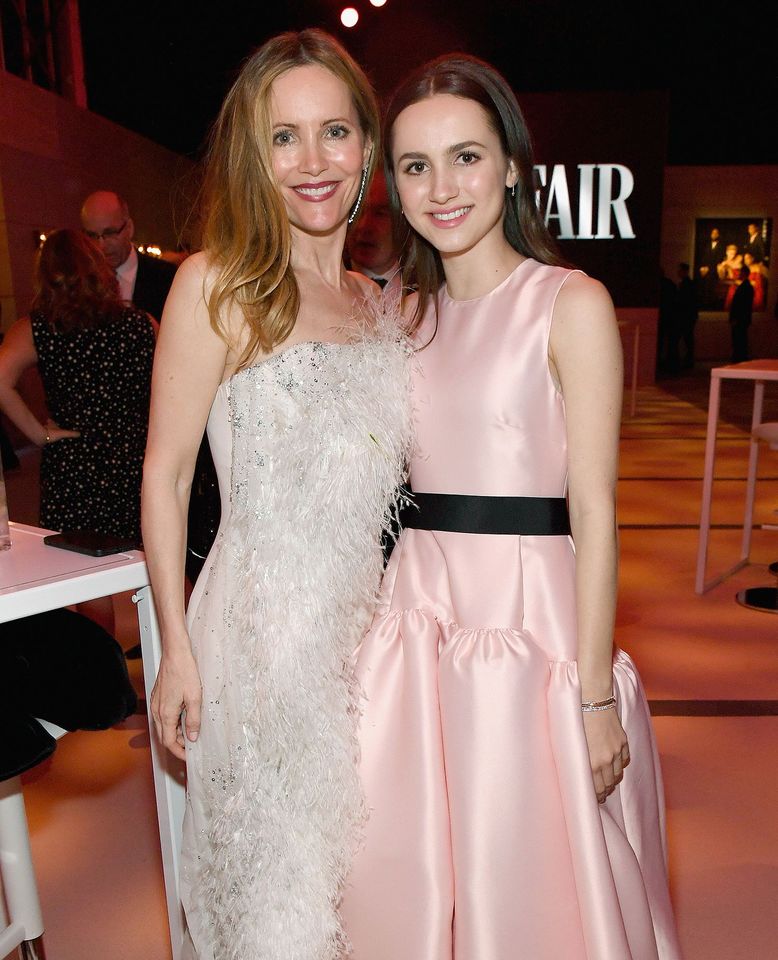 Apatow and Mann at the Vanity Fair Oscars after party in 2019.

You may know that the young Euphoria and Hollywood actress is the daughter of filmmaker Judd Apatow, but she is also the offspring of actress Leslie Mann. Maude was indoctrinated into her parents' Hollywood lifestyle early on, appearing as the child of her mother's characters in films like Knocked Up (2007), Funny People (2009), and This is 40 (2012), which all happen to be written and directed by her dad, too.


Maya Hawke & Uma Thurman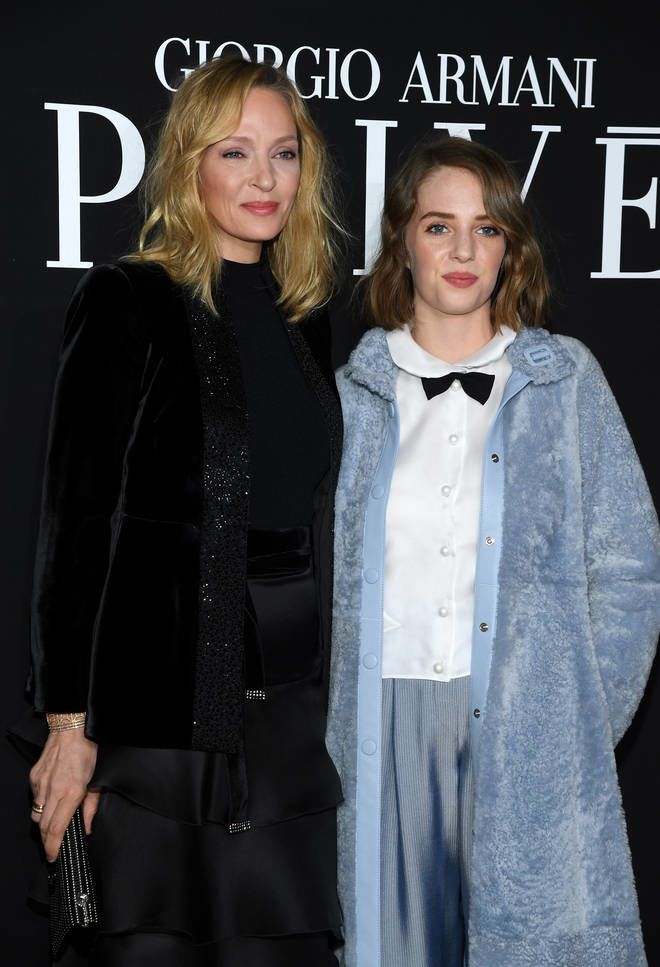 Hawke and Thurman attending Paris Fashion Week, 2019.

Actress Uma Thurman's eldest daughter, Maya Hawke, who she shares with actor Ethan Hawke, is just beginning to carve a place for herself in Hollywood. The 22-year-old has appeared in shows including the third season of Stranger Things and the movie Once Upon a Time in Hollywood (2019).


Riley Keough and Lisa Marie Presley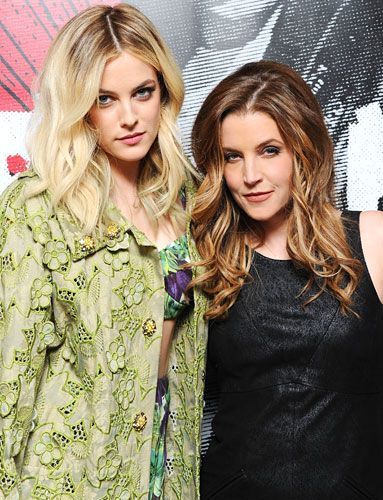 Side by side, Keough and Presley clearly share a resemblance.

Talent certainly runs in the family for Riley Keough. The actress, known for her work in indie flicks, is the daughter of musicians Lisa Marie Presley and Danny Keough, and the granddaughter of actress Priscilla Presley and music icon Elvis Presley.


Zoey Deutch & Lea Thompson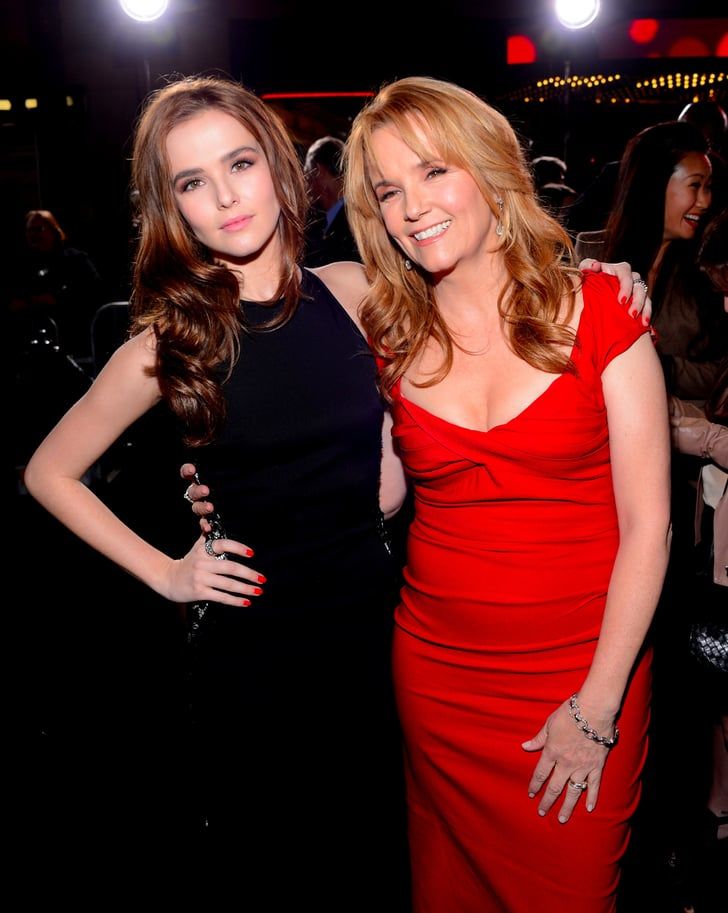 Deutch and Thompson at a movie premiere.

Fans of '80s films will recognize Zoey Deutch's mom, Lea Thompson, from the iconic Back to the Future trilogy. Following in her mother's footsteps, Deutch has grown up to feature in The Politician and Zombieland: Double Tap.


Margaret Qualley & Andie MacDowell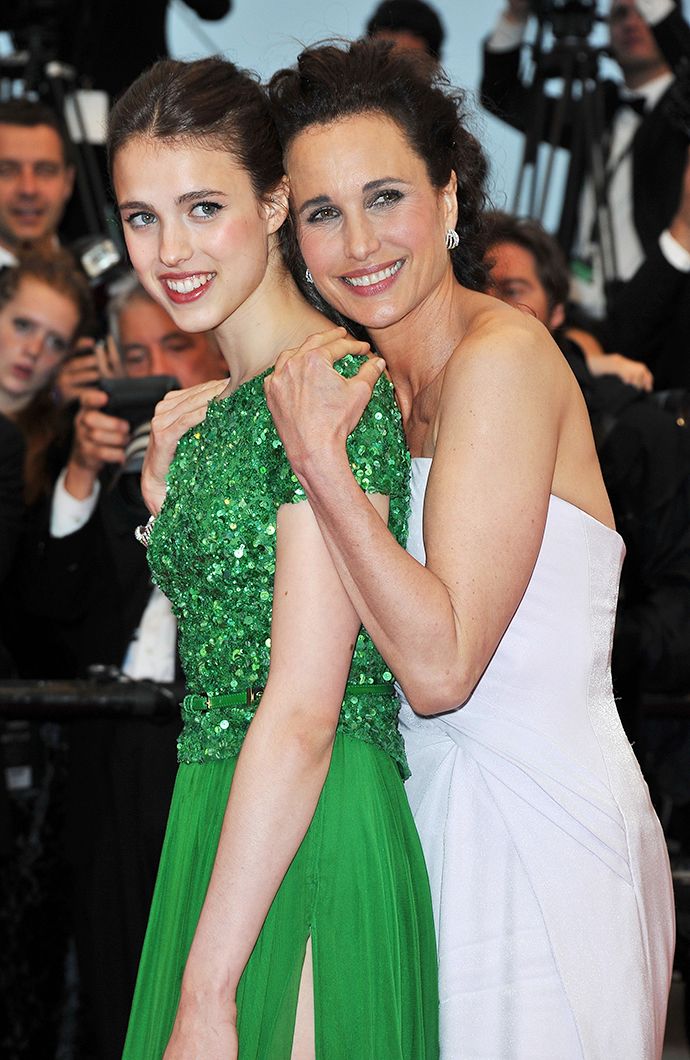 Qualley and MacDowell at the 2012 Cannes Film Festival.

In classics like Groundhog Day (1993) and Four Weddings and a Funeral (1994), Andie MacDowell rose as an actress and model. Her daughter, Margaret Qualley, is following in her footsteps with credits in HBO's The Leftovers and the 2016 move The Nice Guys.