Its been over a year since the start of the pandemic, and the desire to escape reality is still as real as the Coronavirus itself. Perhaps this is why on-screen period pieces like Bridgerton and Peaky Blinders have become so wildley popular, because they offer versions of the real world minus COVID. Or maybe the fascination is a result of the various eras of fashion being expertly recreated by the costume designers of these shows. It is likely a combination of the two, but either way period-inspired clothing seems to be resonating as a trend throughout the many facets of fashion. From corsets to costume jewelry, Instagram makeup artist accounts, and even Paris Fashion Week collections, people are determined to dress like their favorite old-fashioned characters.

But there are only so many times you can re-watch The Crown before the outfits become like memory. Luckily, period films have been around since before Audrey Hepbrun in My Fair Lady, so there are plenty of other movies to satisfy your vintage fashion cravings. For starters, check out these 14 period films, whose costume designs are sure to keep you entertained from home.


Dangerous Liasons (1988)


The 1989 Oscar winner for Best Costume Design, Dangerous Liasons is the holy grail of fashion imbued period films. This story of seduction, revenge, and lust is set in the French aristocracy of the 18th century. Schemes by ex-lovers to trick rivals into fatal attractions run amok, but in wonderful bustiers, frilly collars, and corsets.


Marie Antoinette (2006)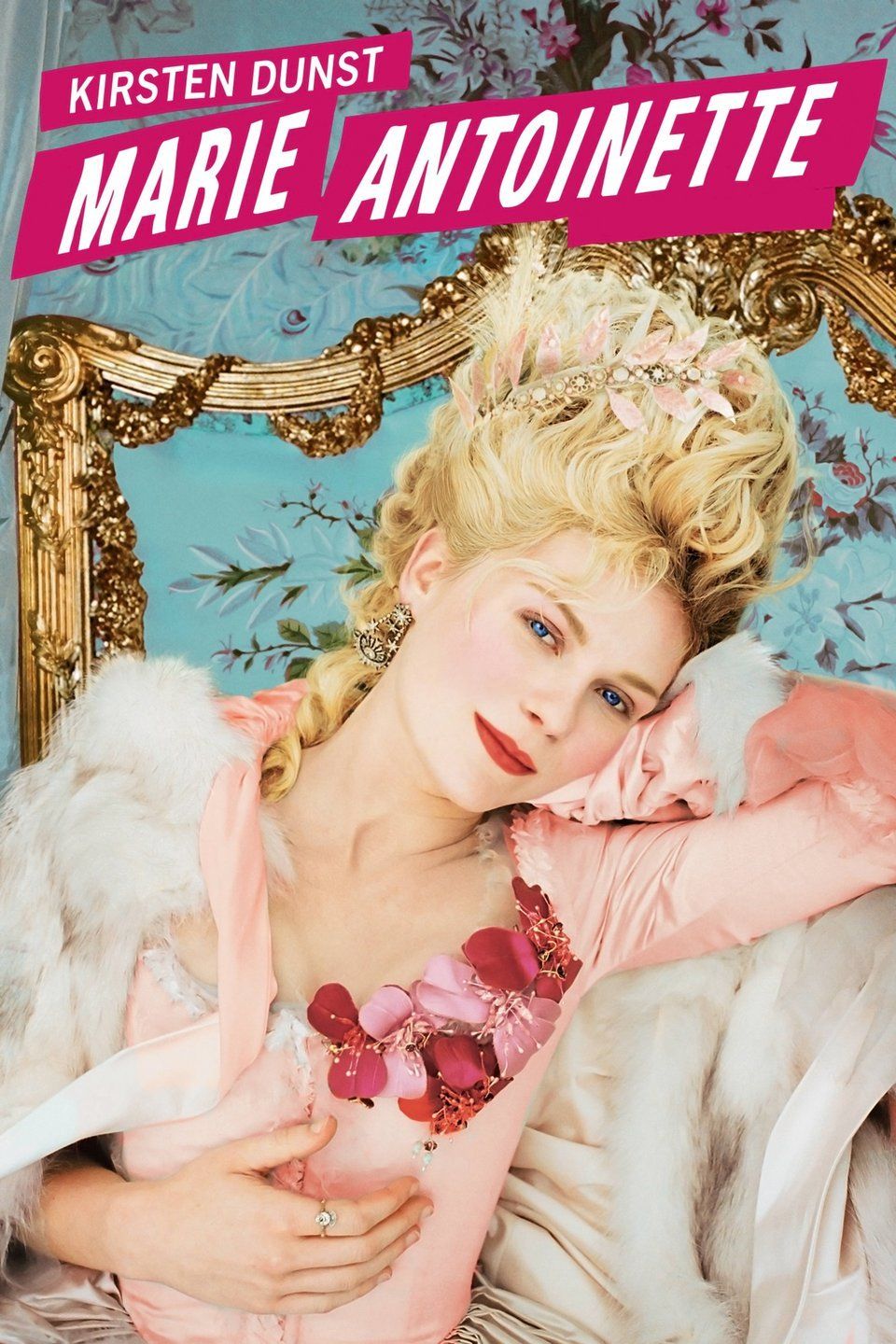 Marie Anntoinette is a 2006 historical drama that markets the infamous French Queen for a teen audience using the humor of actress Kirsten Dunst and director Sofia Coppola. The eccentric cast of Versailles characters are dripping in aristocratic glamour, layered with body contorting corsets and panniers, and topped off by head toppling wigs.


The Queen (2006)


Starring Helen Mirren and Michael Sheen, The Queen begins in the wake of Princess Diana's tragic death. The very private and tradition-bound Queen Elizabeth II remains infamously stone faced and out of the public eye, while millions struggle with the widespread heartbreak prompted by the fatal accident. When constituents become displeased with the Queen's emotional absence, Tony Blair, the new Prime Minister, steps in to convince the Queen that her decision to remain private could ultimatley lead to her monarchy's demise.


Anna Karenina (2012)


This 2012 adaptation of Tolstoy's turbulent tale of love, marriage, and life in imperial Russia explores the life of Anna Karenina (Keira Knightley). The young wife of an older husband who begins an affair with the handsome Count Vronsky (Jude Law), Karenina has many inspo-worthy looks. Most notably an acid green silk shift dress that you'll have to watch until the end of the movie to see.


Les Misérables (2012)


Surley you saw this one coming. Les Misérables, the epic French musical brought to life on the big screen by director Tom Hooper, was nominated for the Best Costume Design Oscar back in 2013. The film's costume designer Paco Delgado did not take home the Academy Award, but his outfits for Hugh Jackman, Anne Hathaway, and others still deserve a watch (or two).


The Dressmaker (2015)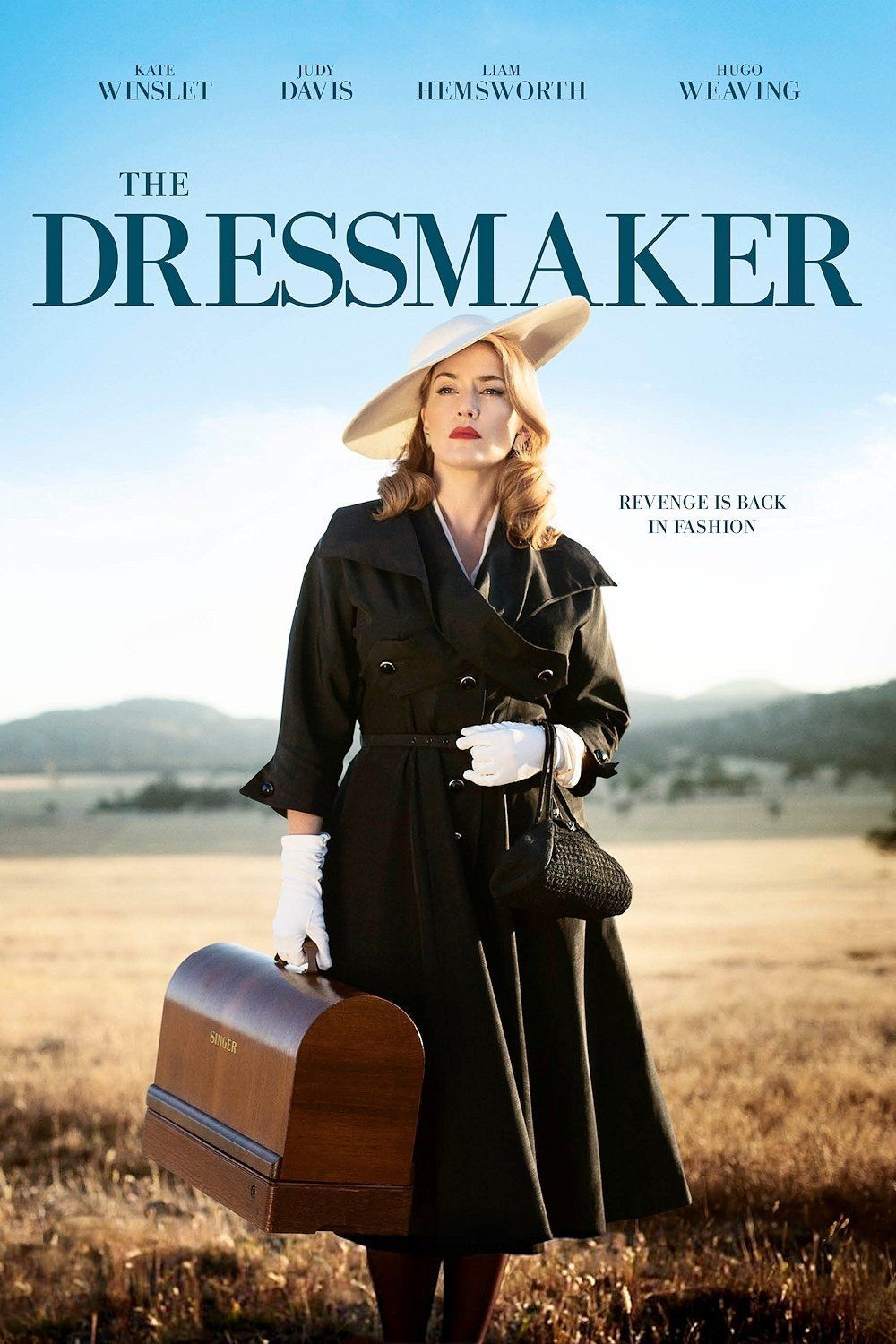 In The Dressmaker, Kate Winslet plays a woman named Tilly who returns to her mother (played by Judy Davis) and small hometown in rural Australia. Using her sewing machine and worldy haute couture taste, she recreates the style of women in town while taking satisfactory revenge on those who wronged her in the past. Tilly's dressmaking is indeed well done and paired with the handsome Liam Hemsworth make for a fun watch.


The Shape of Water (2017)


Not a royal fantasy, but cerntainly a fantastical film nonetheless, The Shape of Water is an otherwordly tale set in the Cold War-era of America circa 1962. Director Guillermo del Toro took home the Best Picture Academy Award for this picture in 2018, in addition to the Oscars for Best Production Design, Best Original Score, Best Director. It did not win for costume design, however the '60s ensembles of alluring protagonist Elis (played by Sally Hawkins) and her co-worker Zelda (Octavia Spencer) are well worth noting.


Phantom Thread (2017)


Set in a glamourous 1950s post-war London, renowned dressmaker Reynolds Woodcock (Daniel Day-Lewis) and his sister Cyril (Lesley Manville) are the leaders the British fashion scene. The pair dress everyone from mebers of the monarchy to movie stars, socialites, and debutantes with a tatse for the distinct House of Woodcock style. Woodcock's designs are inspired by his many fleeting love interests until he meets the young and strong-willed Alma (Vicky Krieps). She becomes his sole muse, lover, and the destroyer of his once carefully tailored life. Directed by Paul Thomas Anderson, this movie is filled with impeccable gowns and an equally entertaining backstory of their fictional maker.


Mary Queen of Scots (2018)


Period drama, Mary, Queen of Scots explores the complex life of the Queen of France, Mary Stuart. Crowned at 16 and widowed at 18, Mary defies societal deamnds that she remarry, choosing instead to reclaim the throne in her native land of Scotland. Unfourtunately for the brave young Queen, both Scotland and England fall under the rule of Elizabeth I. The two automatically become rivals in search of ultimate power, sovereignty, and strategic love matches.


The Favourite (2018)


Emma Stone and Rachel Weisz face off in this Early 18th century film. Weisz plays Lady Sarah, a compainion to the ill Queen Anne of England who steps in to run the nation at war with France in the King's sickly absence. Sarah is charmed by the new servant Abigail (Emma Stone) and mistakenly takes her under her wing, only to be usurped by her as the favorite of the Queen.


Downton Abbey (2019)


That's right, Downton Abbey did not end with the finale episode of the tear inducing ninth season. In 2019 the beloved British TV show was made into a one-time big screen feature and the aristocratic ensembles were just as good in the theatre as they were for weekly hour-long episodes.


Once Upon a Time in Hollywood (2019)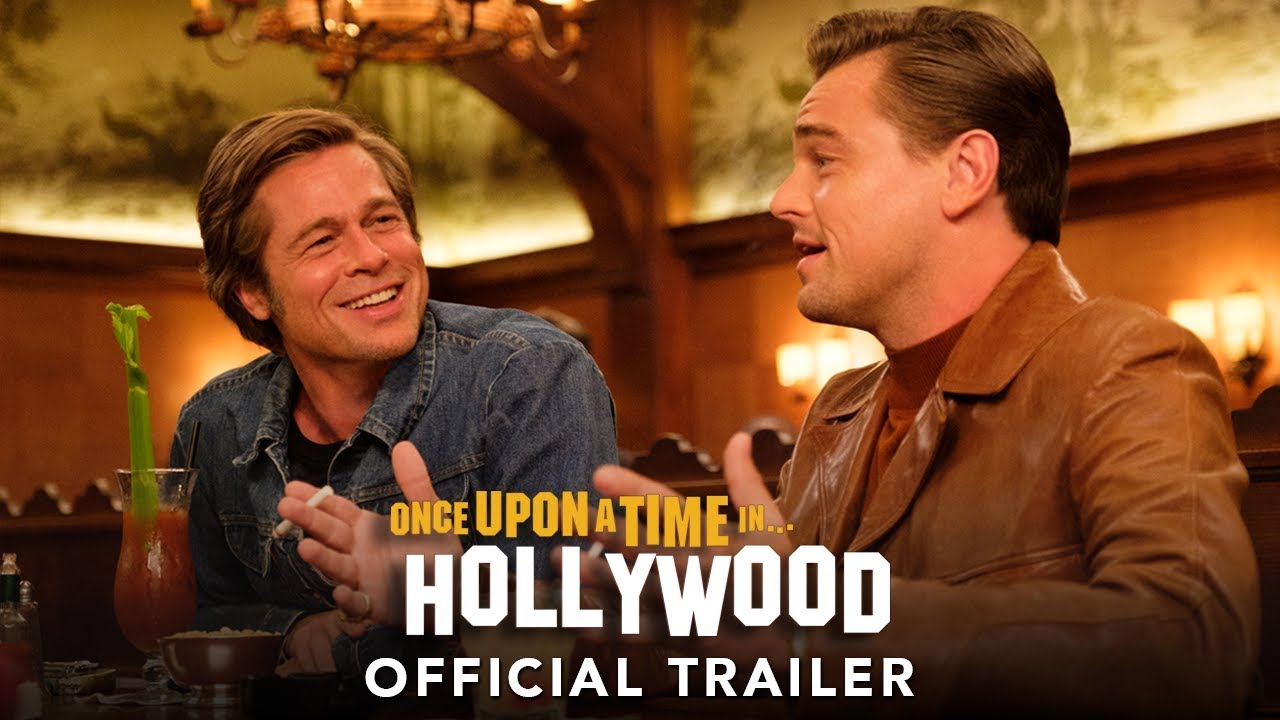 There are no corsets, powedered wigs, or indeed much womenswear at all in this film, but Quentin Tarantino's Once Upon a Time in Hollywood is as good a sartorial image of retro Hollywood as it gets. The movie takes place in Los Angeles in 1969, seen through the eyes of fictional TV star Rick Dalton (Leonardo DiCaprio) his equally fictional longtime stunt double Cliff Booth (Brad Pitt) and the based on real-life up and coming actress Sharon Tate (Margot Robbie). In the days leading up to what in reality would be Tate's murder, Tarantino continues his exploration of the impact of alternate endings.


Emma (2020)


If you couldn't get enough of Anya Taylor-Joy in The Queen's Gambit or Peaky Blinders, then you definetley won't be able to take your eyes away from her Emma. Available on HBO Max, Autumn de Wilde directs a reimagined version of Jane Austen's original comedy written by Eleanor Catton starring Taylor-Joy, Johnny Flynn, Bill Nighy, Josh O'Connor (whom you may recognize as Prince Charles from The Crown), and a host of fabulous early 1800s frocks.


Ma Rainey's Black Bottom (2020)


A 2020 nominee for the Best Comstume Design Oscar, Ma Rainey's Black Bottom is a Netflix must see. Set against the backdrop of Chicago in 1927, the movie chronicles tensions between Blues club owner and singer Ma Rainey (Viola Davis), her horn player (Chadwick Boseman), and white buisiness men trying to control the Mother of the Blues. Based on August Wilson's Pulitzer Prize-winning play, Ma Rainey's Black Bottom, directed by George C. Wolfe features a realistic and fascinating sartorial documentation of the early Blues style in America.