Whether it be Tom Ford or Kristen Stewart, LGBTQ+ celebrities, activists, and fashion figures are making headlines for their high-profile romances. Marked by engaging love stories and flashy weddings-remember Marc Jacobs' wedding extravaganza?-these pairs are redefining what it means to be a power couple. As Pride month comes to a close, check out the love stories of 15 favorite LGBTQ+ couples.


Sarah Paulson and Holland Taylor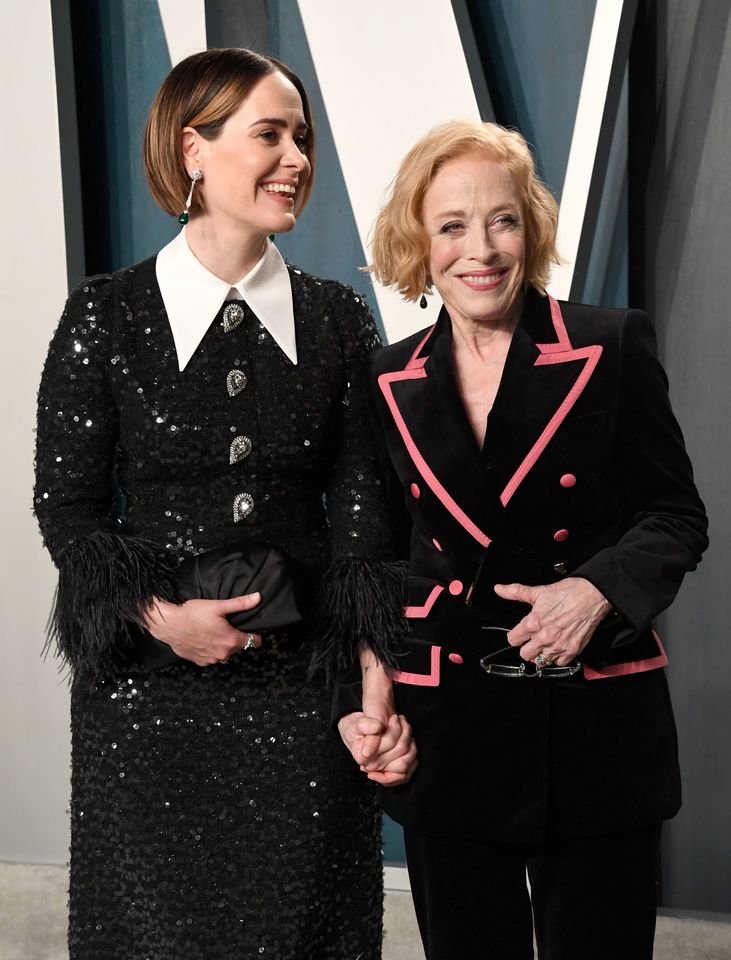 Sarah Paulson and Holland Taylor have been together since 2015. Both acclaimed actresses entrenched in the Hollywood sphere, the pair first met at an industry party a decade earlier.


Marc Jacobs and Charly Defrancesco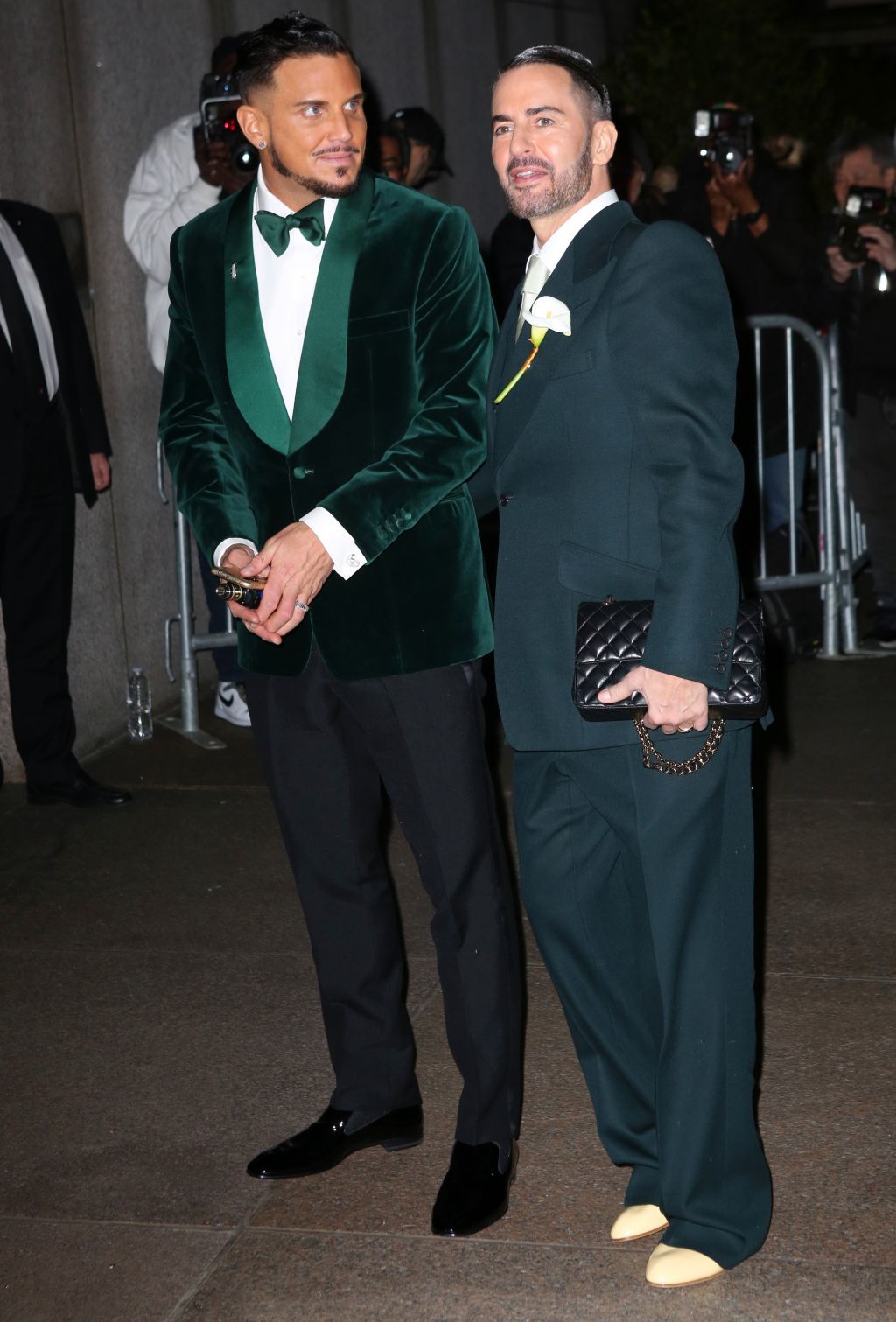 Marc Jacobs married model Charly Defrancesco in 2019 in an over-the-top ceremony with drag queens, A-list celebrities, and a five-tier wedding cake. Jacobs spoke lovingly during his vows, stating ""Char, my love, in my darkest and loneliest moment you came into my life like some giant happy baby and made me laugh and smile."


Cynthia Nixon and Christine Marinoni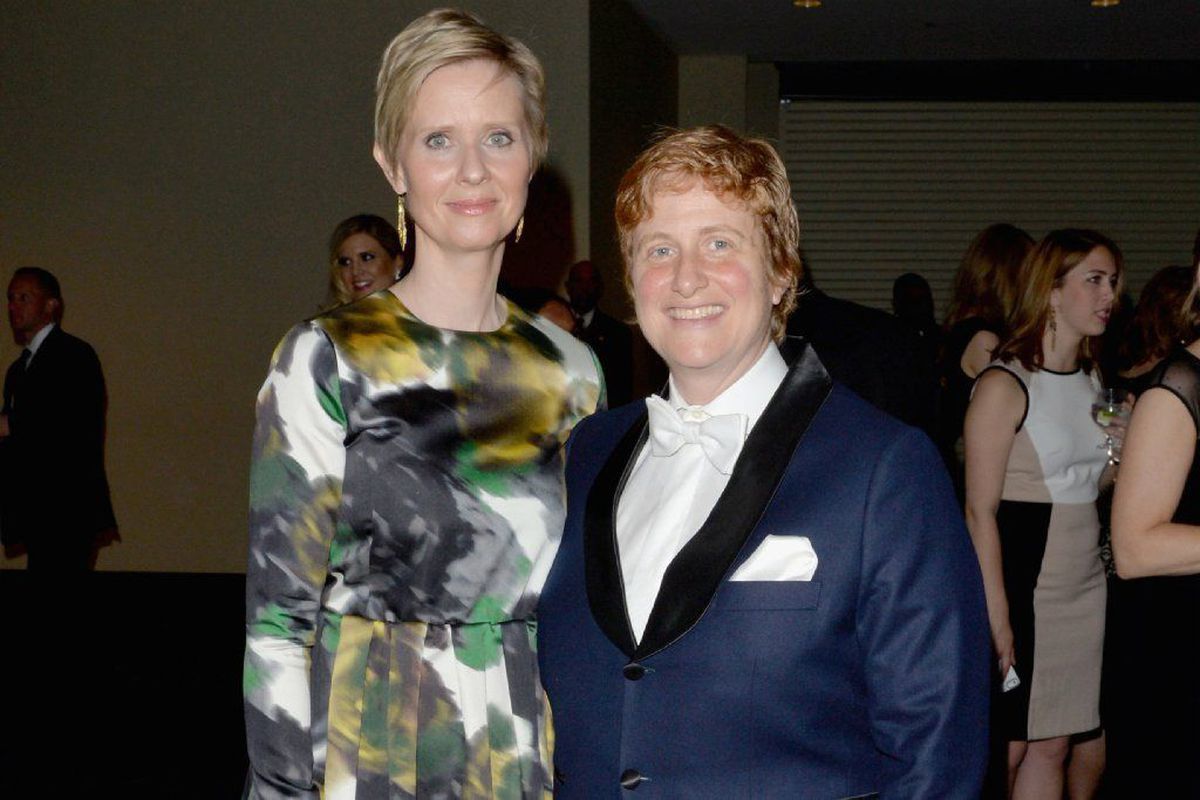 The former Sex and the City star has been married to Marinoni since 2012. Nixon met Marinoni in 2002, while supporting a non-profit in New York City.


Tom Ford and Richard Buckley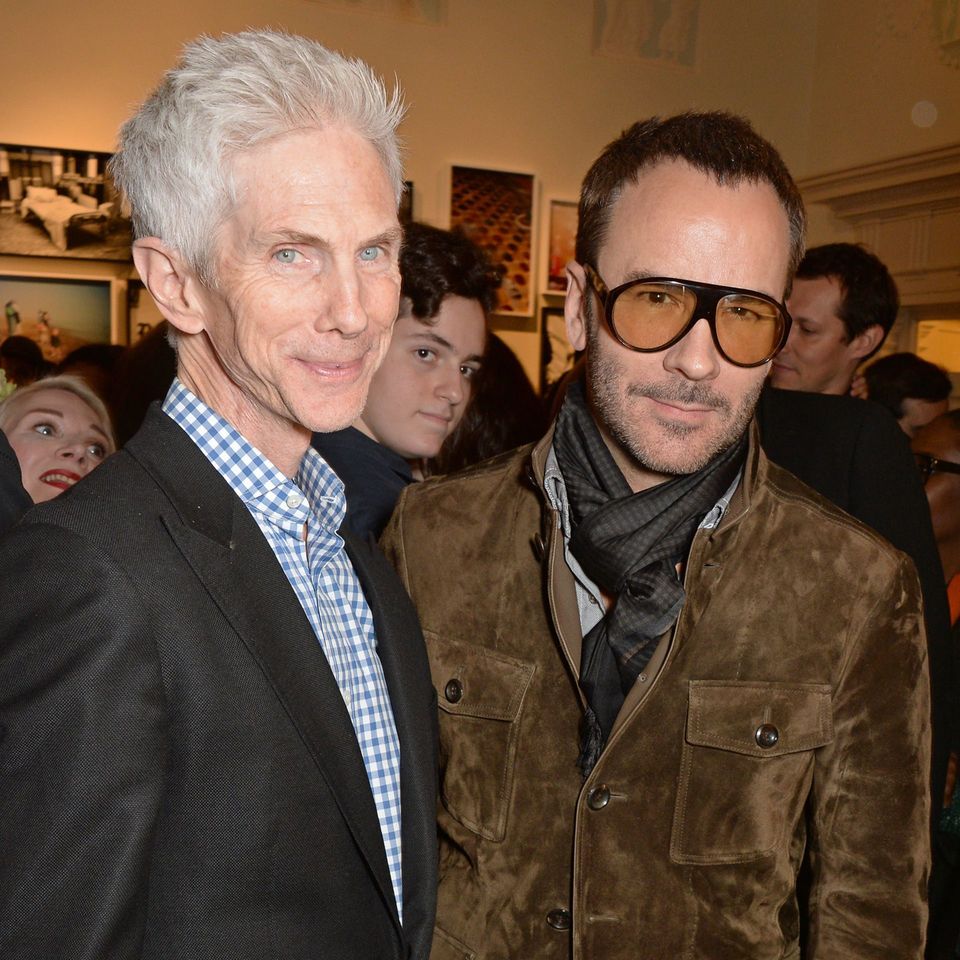 Tom Ford first met fashion journalist Richard Buckley in 1986. Ford stated that, "It was literally love at first sight." The designer continued, "The first time I can remember seeing his eyes it freaked me out, I really could almost not look at him. There was something in his eyes that said, 'Literally, the rest of your life.' It was wonderful, but very scary."


Billy Porter and Adam Smith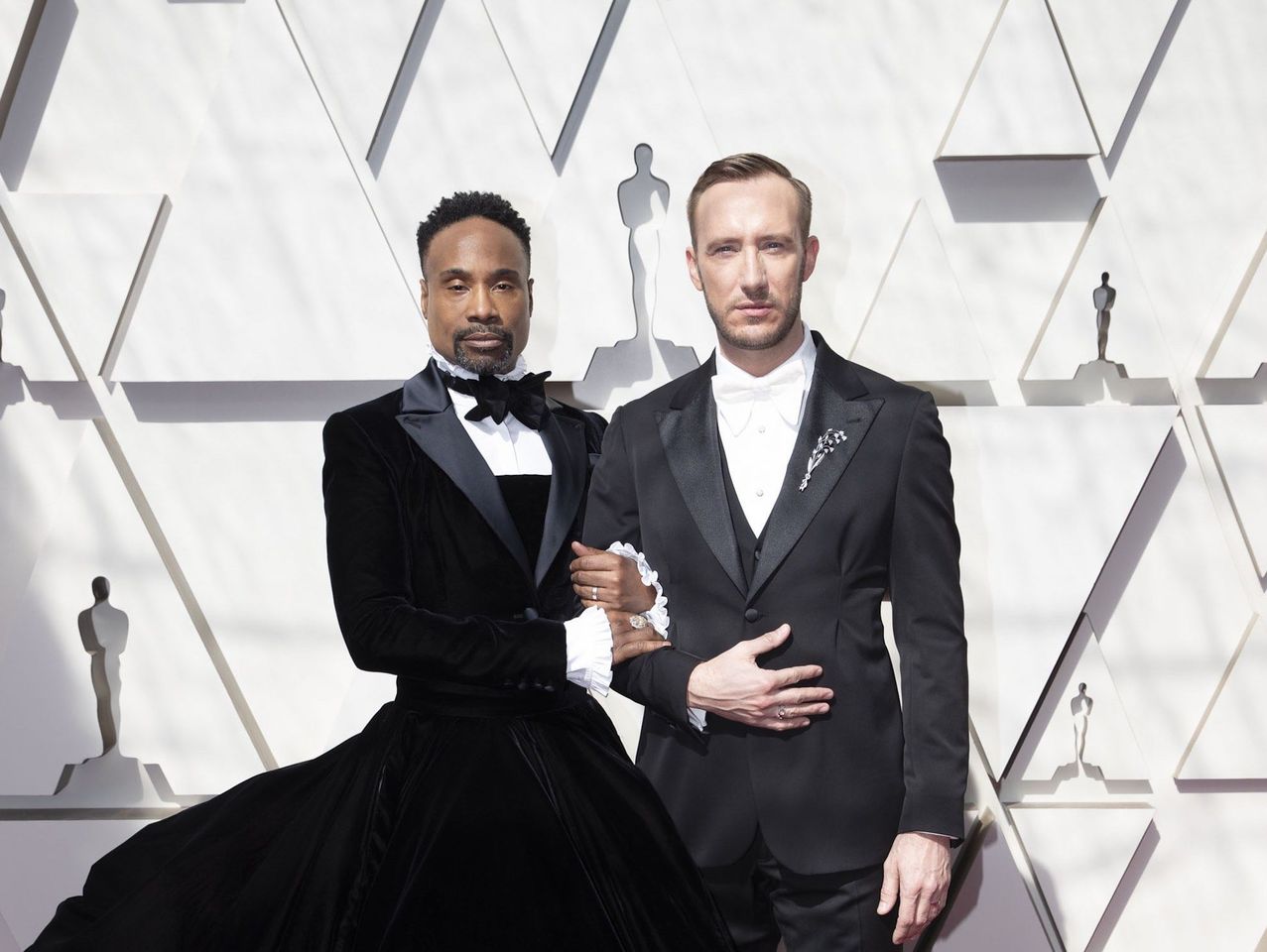 Billy Porter married Adam Smith in 2017 after almost a decade of companionship. The Pose star is often seen with Smith at high-profile events, galas, and red carpets.


Jack McCollough and Lazaro Hernandez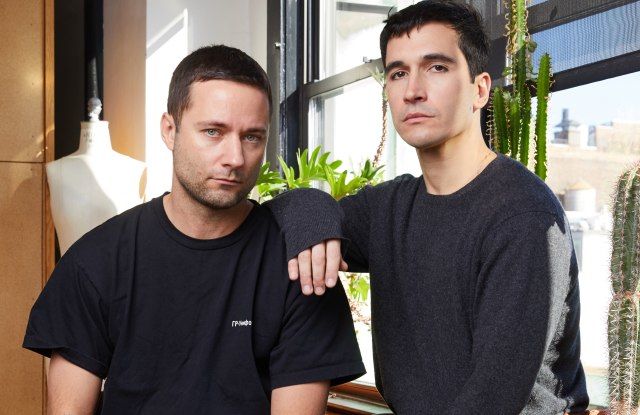 The duo behind New York brand Proenza Schouler, Jack McCollough and Lazaro Hernandez have been in a relationship since their early design days at Parsons School of Design.


Miles Heizer and Connor Jessup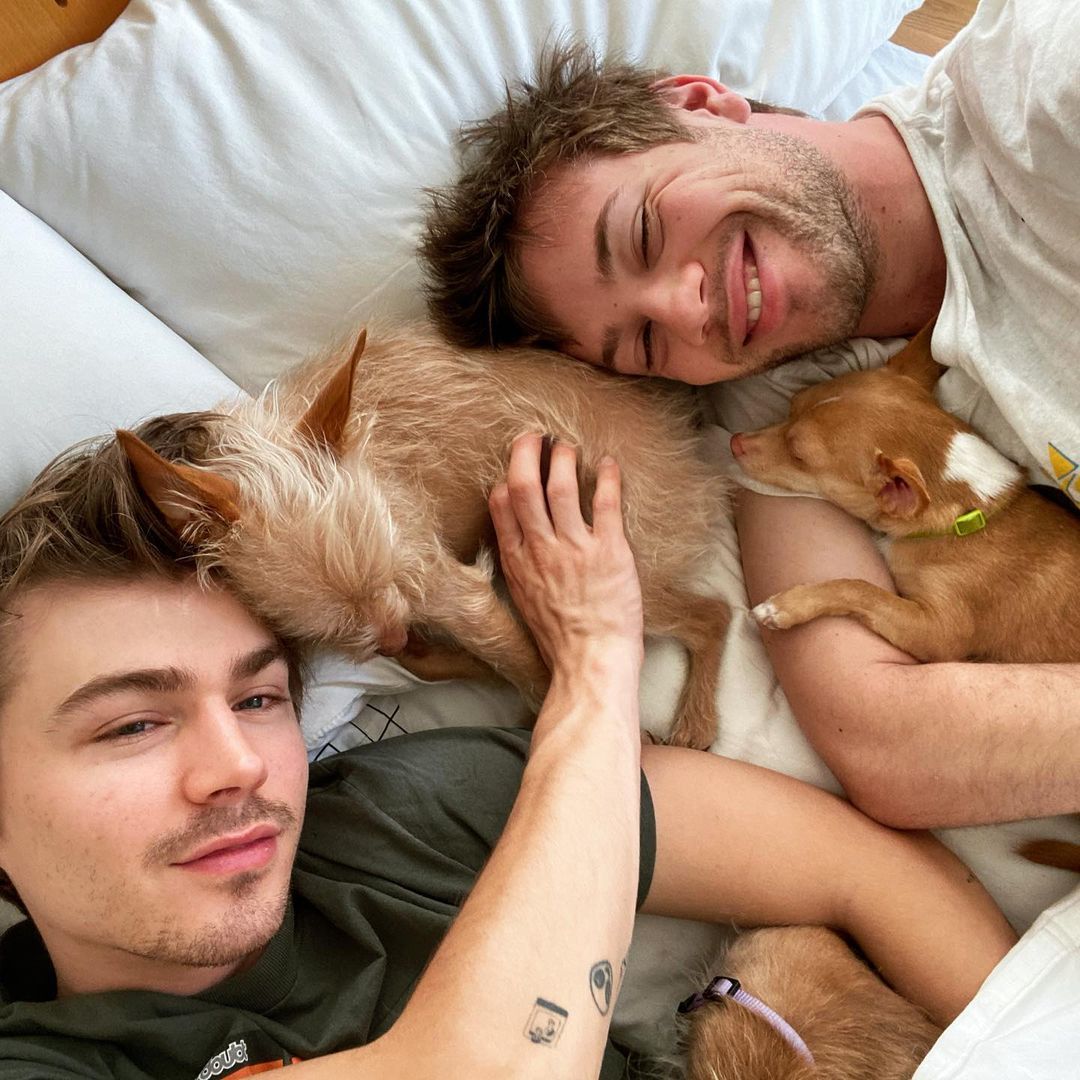 The two Netflix stars began dating in the summer of 2019. Jessup, who stars in Locke and Key, announced his relationship with Heizer on Instagram-which doubled as his coming out announcement, stating, "I don't want to be complicit, even peripherally, in the idea that being gay is a problem to be solved or hushed. I'm grateful to be gay. Queerness is a solution."


Kristen Stewart and Dylan Meyer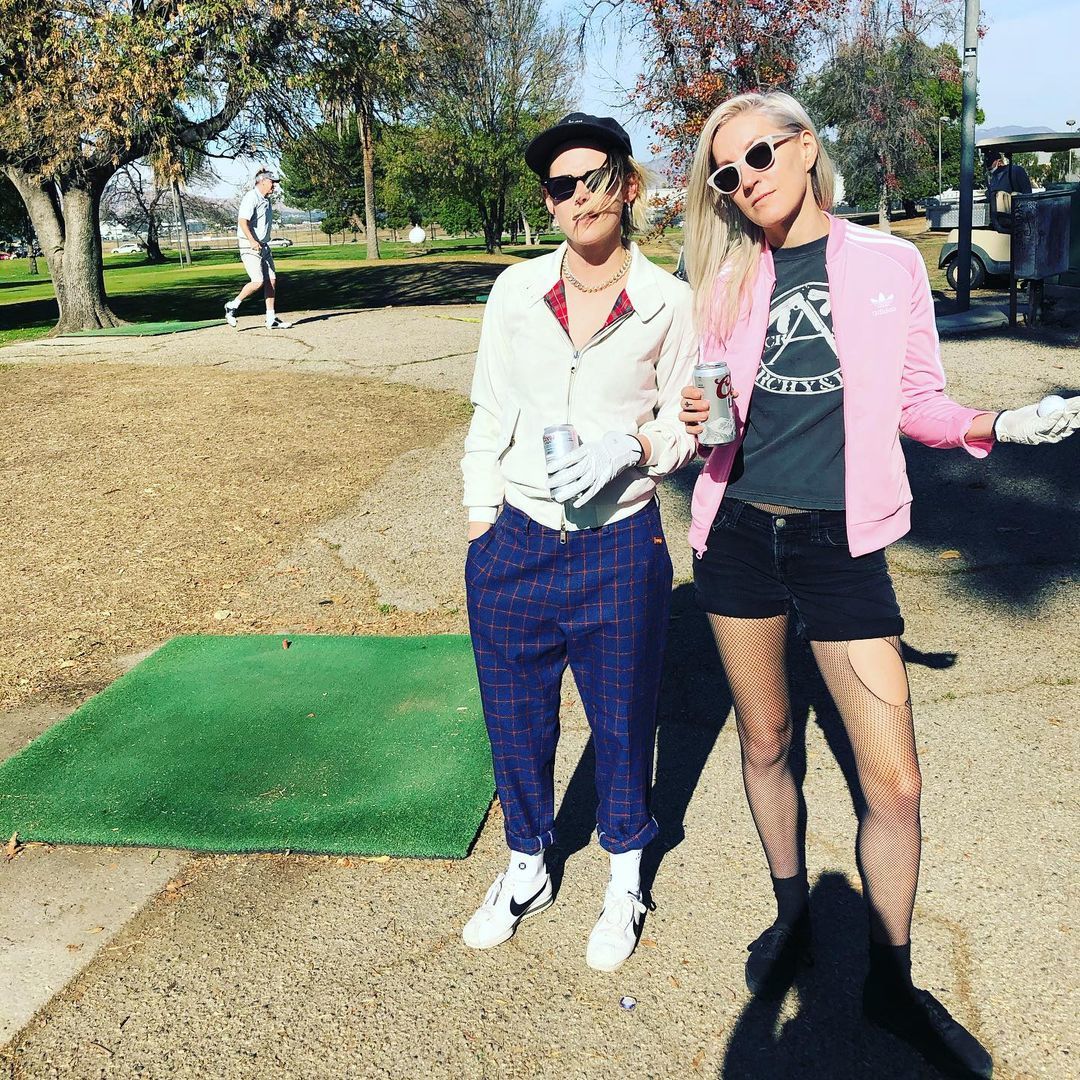 Though the pair officialy started dating last year, they officially met on a movie set in 2014. Kristen Stewart told Howard Stern, "The day that I met her, all bets were off." Stewart continued, "I was like, 'Where have I been and how have I not known you?' She's been, like, living in LA alongside my life somehow but not ever converging?"


Adam Selman and Mel Ottenberg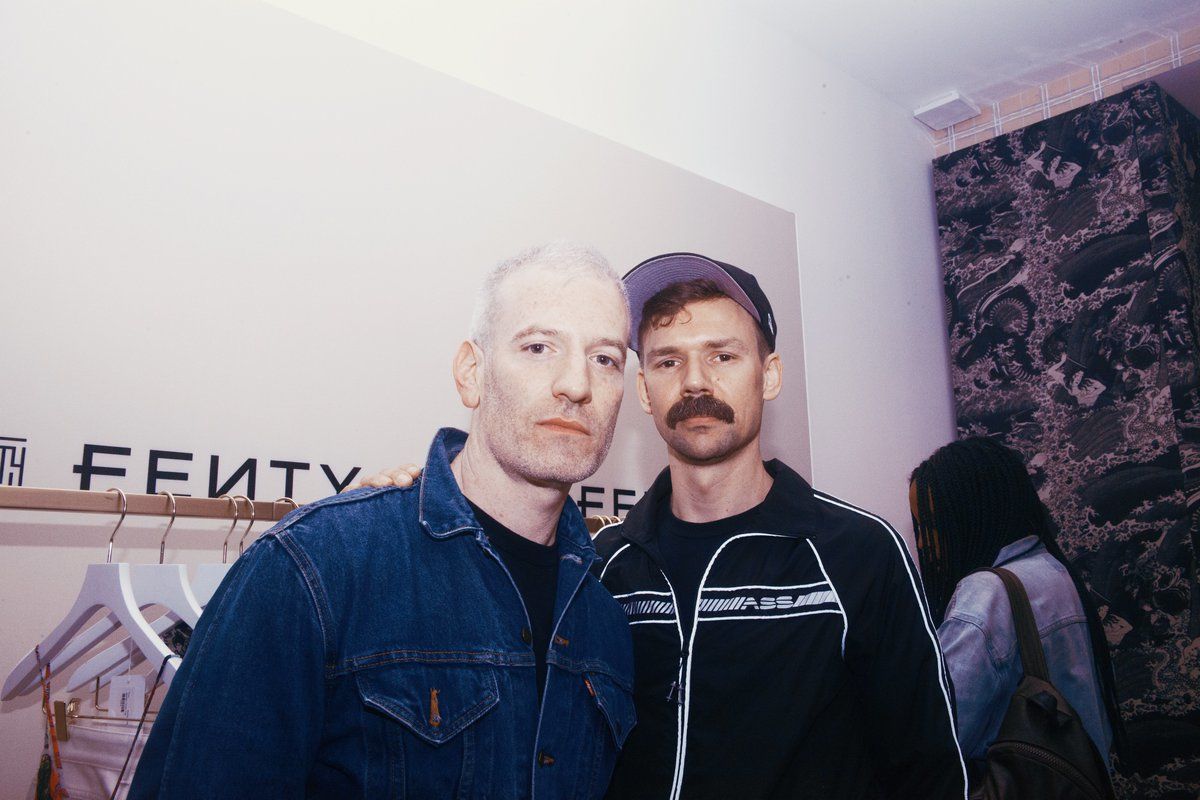 Fashion duo Adam Selman and Mel Ottenberg are a match-made in heaven. The two have frequently worked together, most notably dressing Rihanna in her iconic crystalized CFDA Awards gown.


Chella Man and MaryV Benoit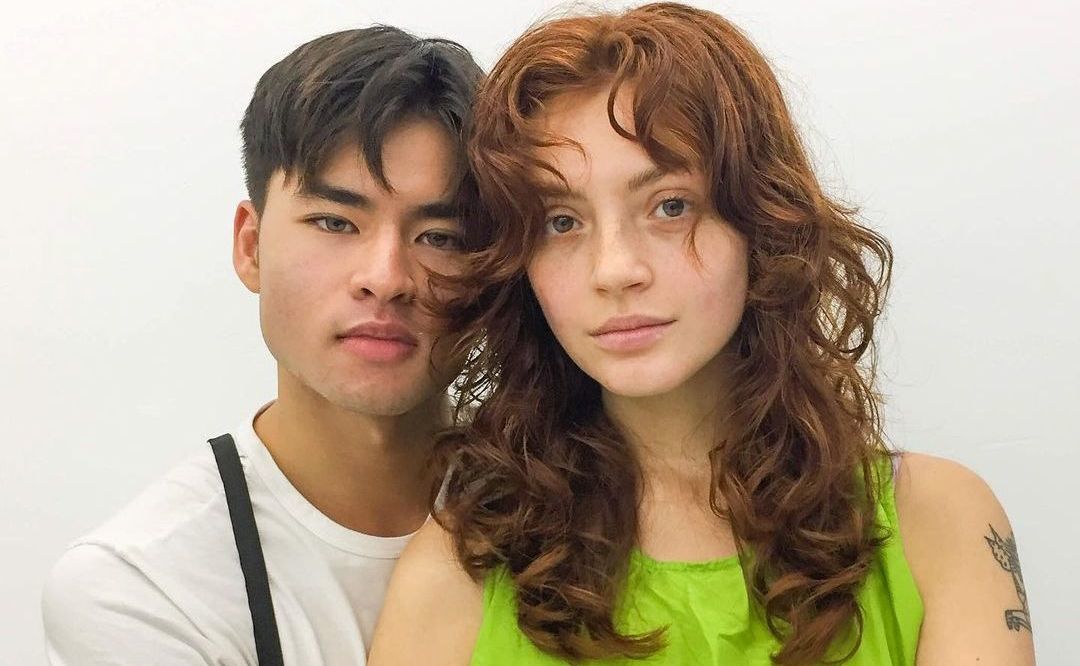 Chella Man and MaryV Benoit have been a couple since 2019, smartly intersecting the worlds of art, activism, and identity. Chella, who is genderqueer and deaf, has documented his journey with gender and the pair's relationship on Instagram and other social media platforms.


Niecy Nash and Jessica Betts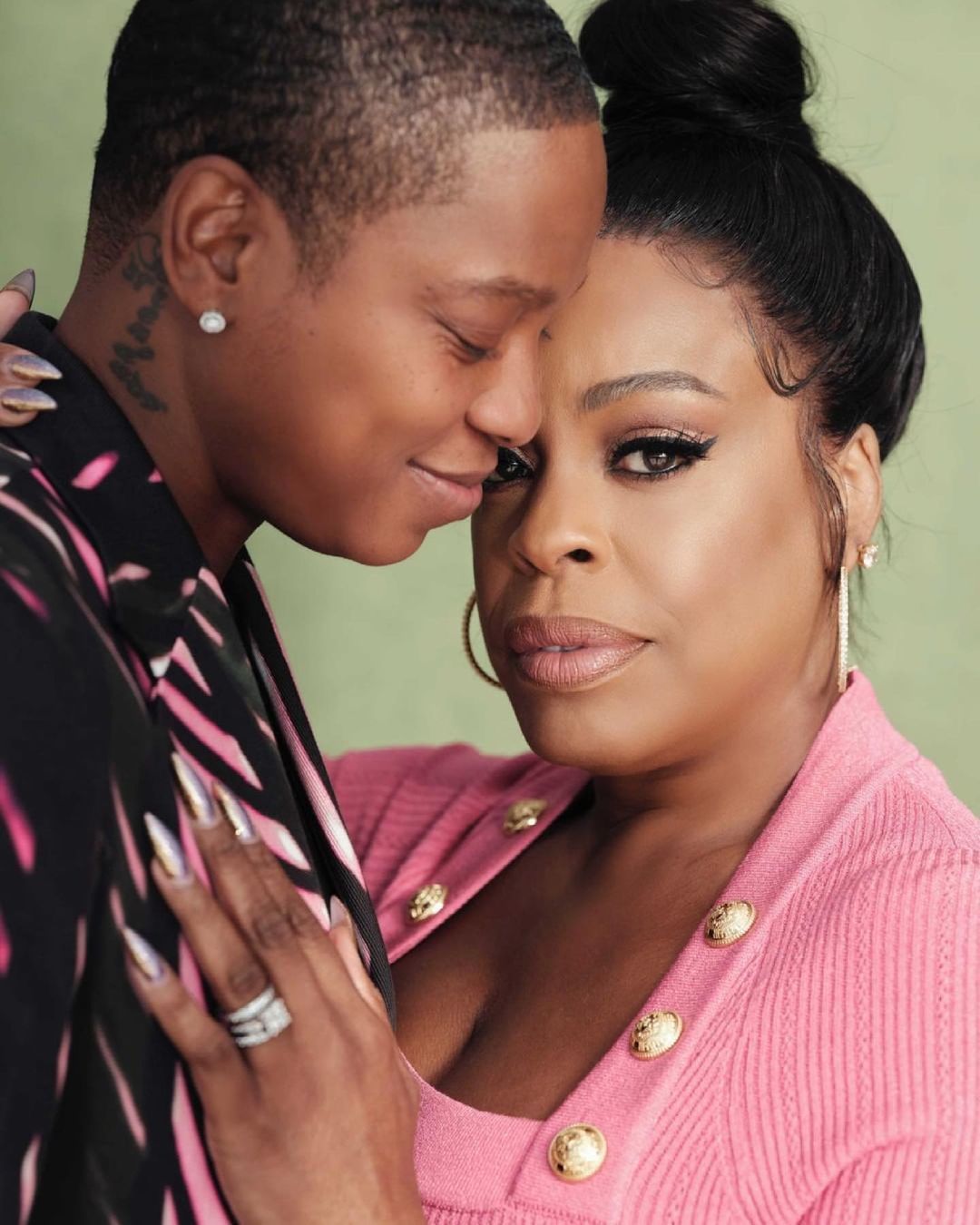 The TV host and singer tied the knot last summer, cementing the pair as one of the top couples in entertainment. Nash and Betts had been friends for years and hadn't even considered dating until the former was out of her second marriage, but quickly fell in love, getting engaged in July 2020 and holding an intimate wedding the next month.


Omar Ayuso and Alonso Díaz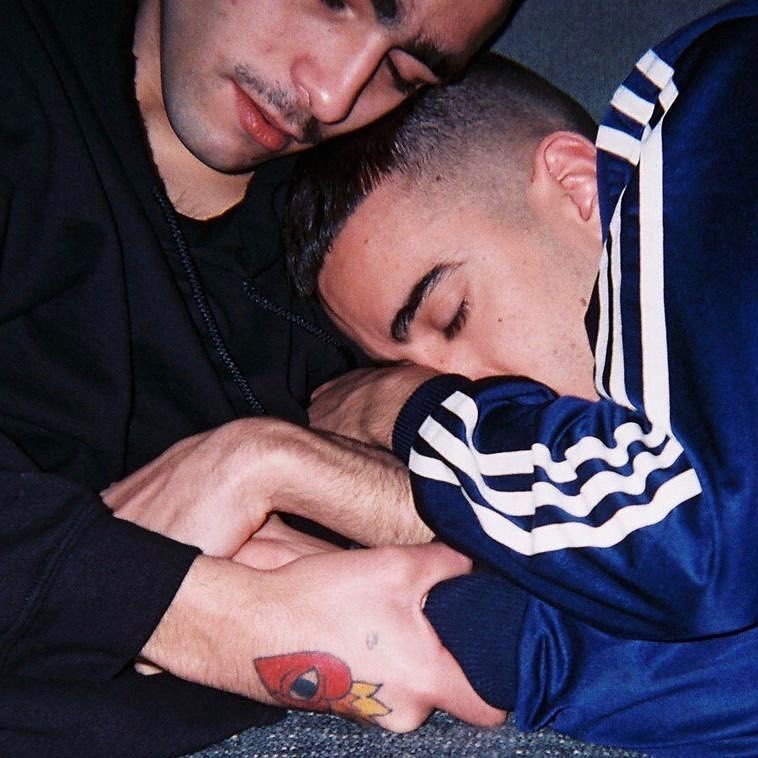 Omar Ayuso-a breakout star from Netflix's Elite-began dating Alonso Díaz in March 2020, sharing touching moments of their relationship during coronavirus lockdown on Instagram.


Megan Rapinoe and Sue Bird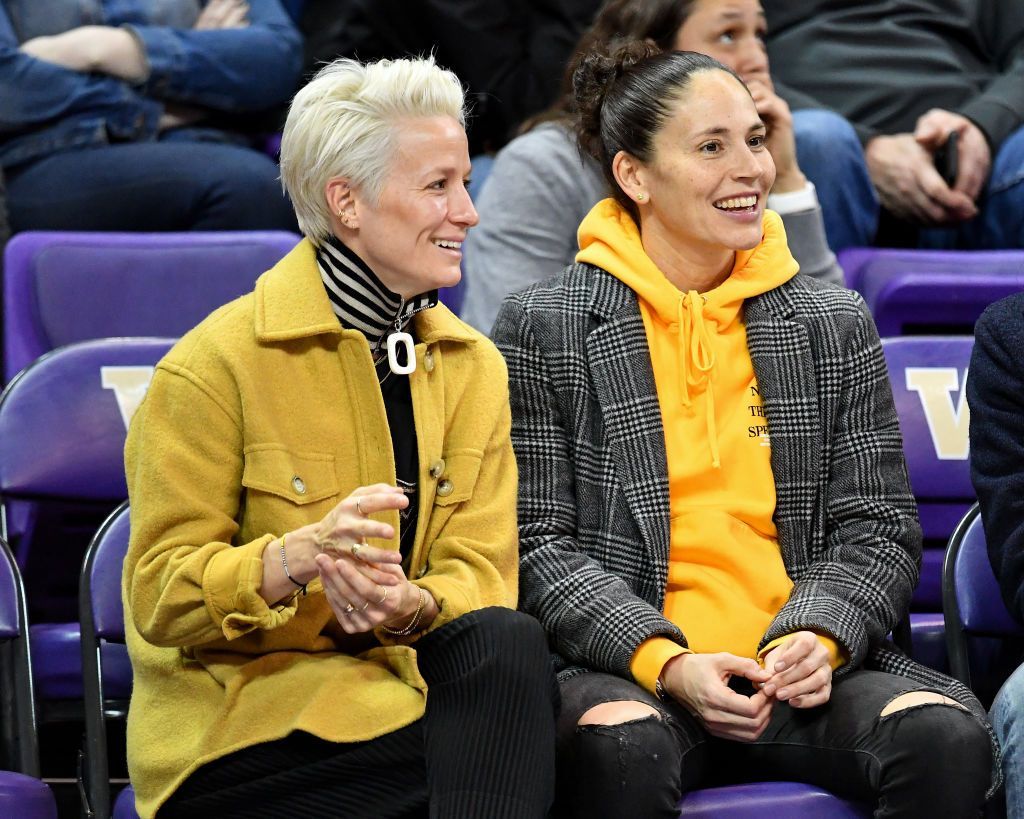 Rapinoe and Bird started dating in 2017 and are set to tie the knot later this year. Both accomplished athletes-Bird is a professional basketball player and Rapinoe is a soccer star-the duo are the embodiment of a power couple.


King Princess and Quinn Wilson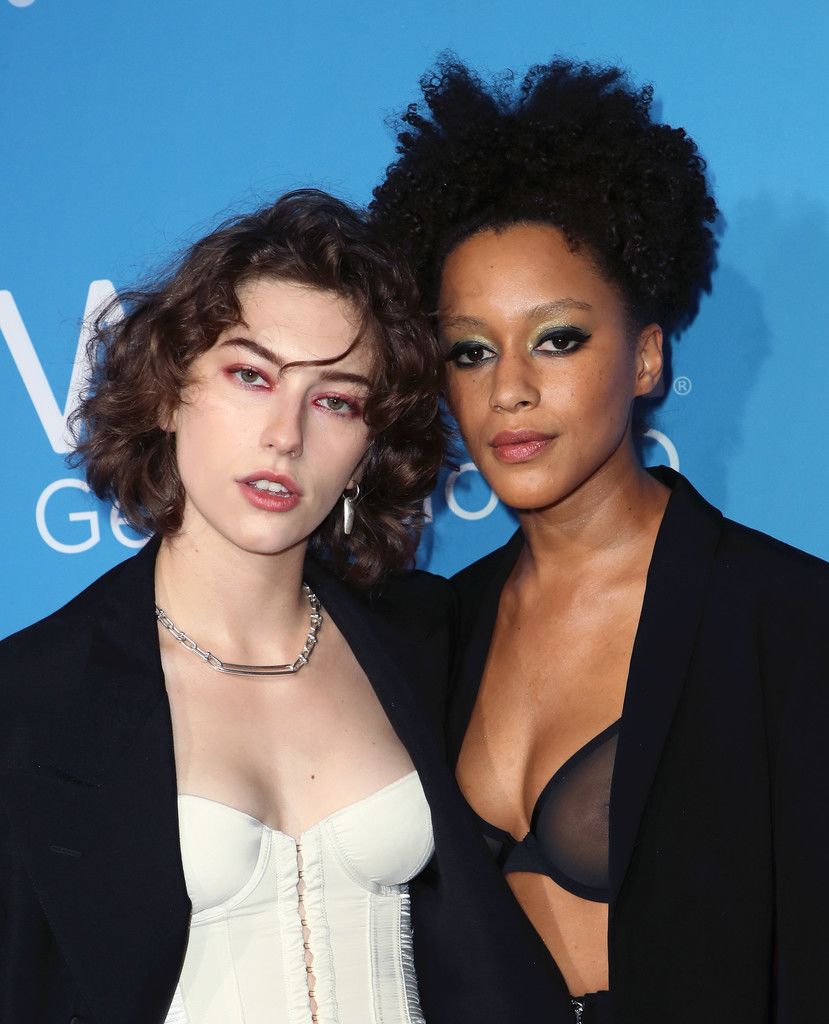 Singer-songwriter King Princess slid into creative director Quinn Wilson's Instagram DM's two years ago, sparking a romantic and collaborative relationship. King Princess is known for hits like "Talia," while Wilson has worked most notably with Lizzo.


Raven Symoné and Miranda Pearman-Maday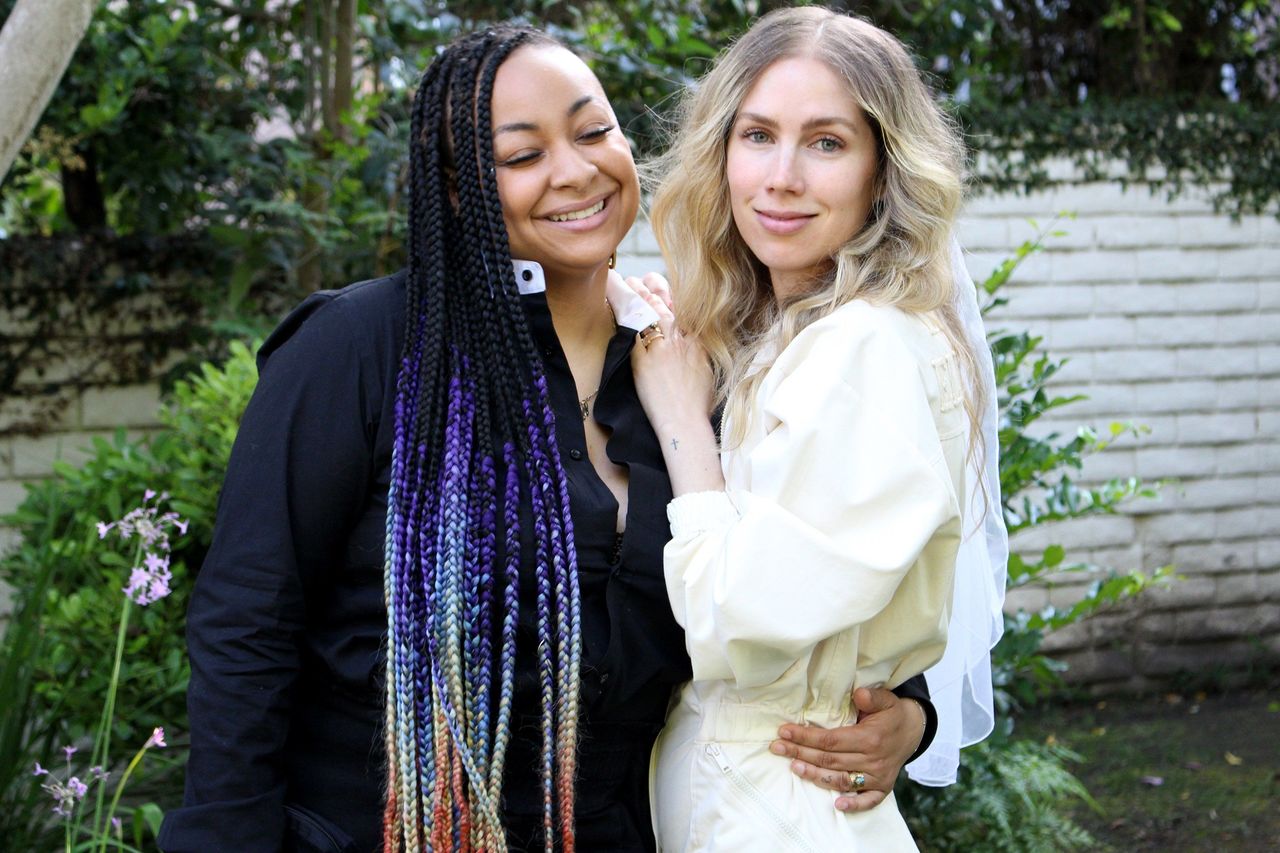 The former That's So Raven and The View star secretly married Pearman-Maday in June 2020 in an intimate backyard ceremony. Prior to unveiling images from their wedding last summer, the couple chose to keep their relationship private. Now, they run a YouTube channel together, 8 PM, where they post vlogs, cooking videos, and more.