While some celebrities hold extravagant weddings and may even televise tying the knot, celebrities like Ariana Grande and Miley Cyrus prefer having more low-key ceremonies-and later surprising fans with news of their secret nuptials. With all eyes already on them, it's no surprise as to why some celebrities would rather stray away from the media during an intimate moment with their loved ones. Here, discover some of L'OFFICIEL's favorite celebrity couples who kept their wedding ceremonies a secret.


Margot Robbie and Tom Ackerley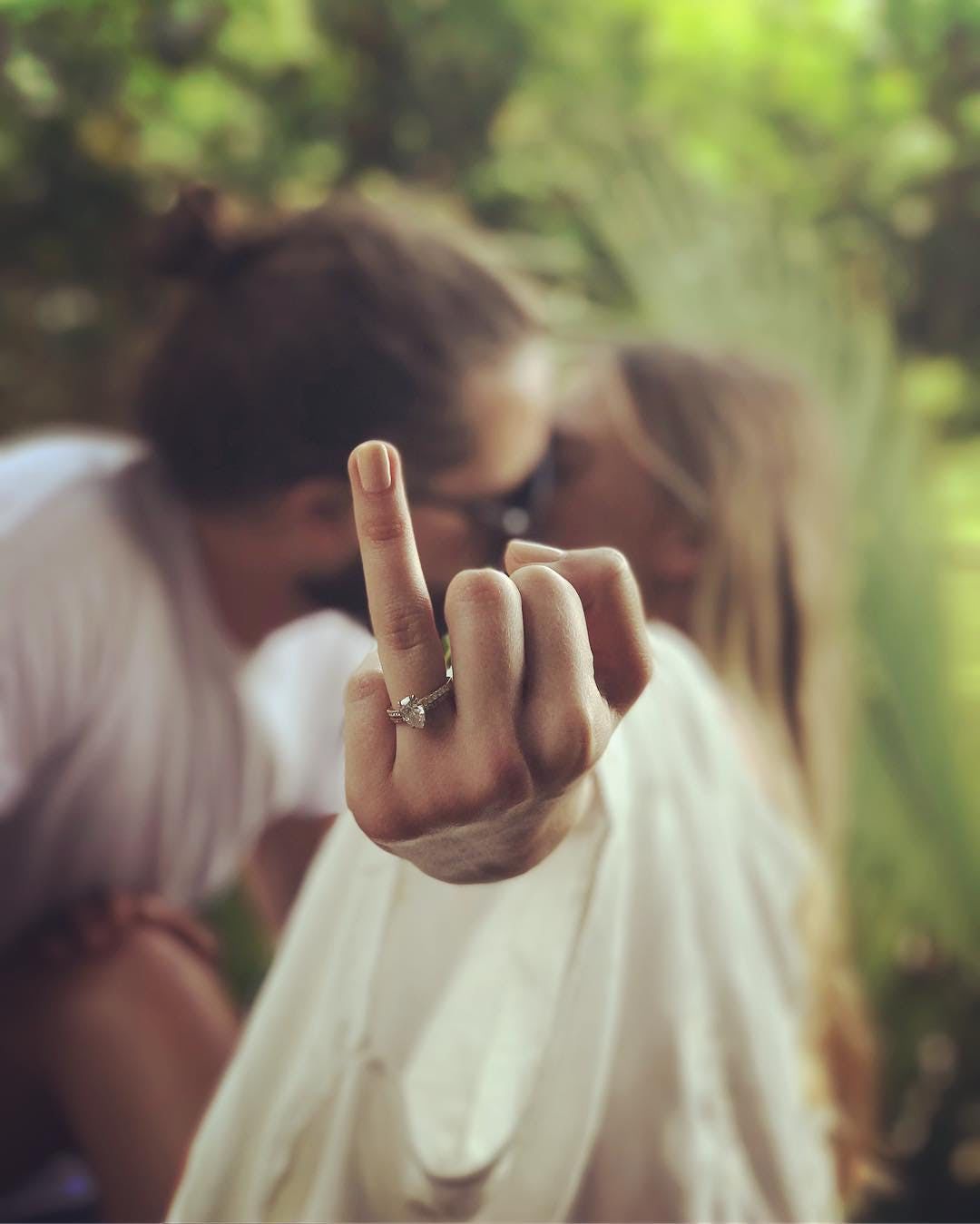 After numerous rumors back in 2016, Margot Robbie confirmed her wedding with British filmmaker Tom Ackerley via Instagram, showing off her pear-shaped diamond ring. The couple had a top-secret wedding in Australia with approximately 50 attendees and several security measures were put in place.


Mary-Kate Olsen and Olivier Sarkozy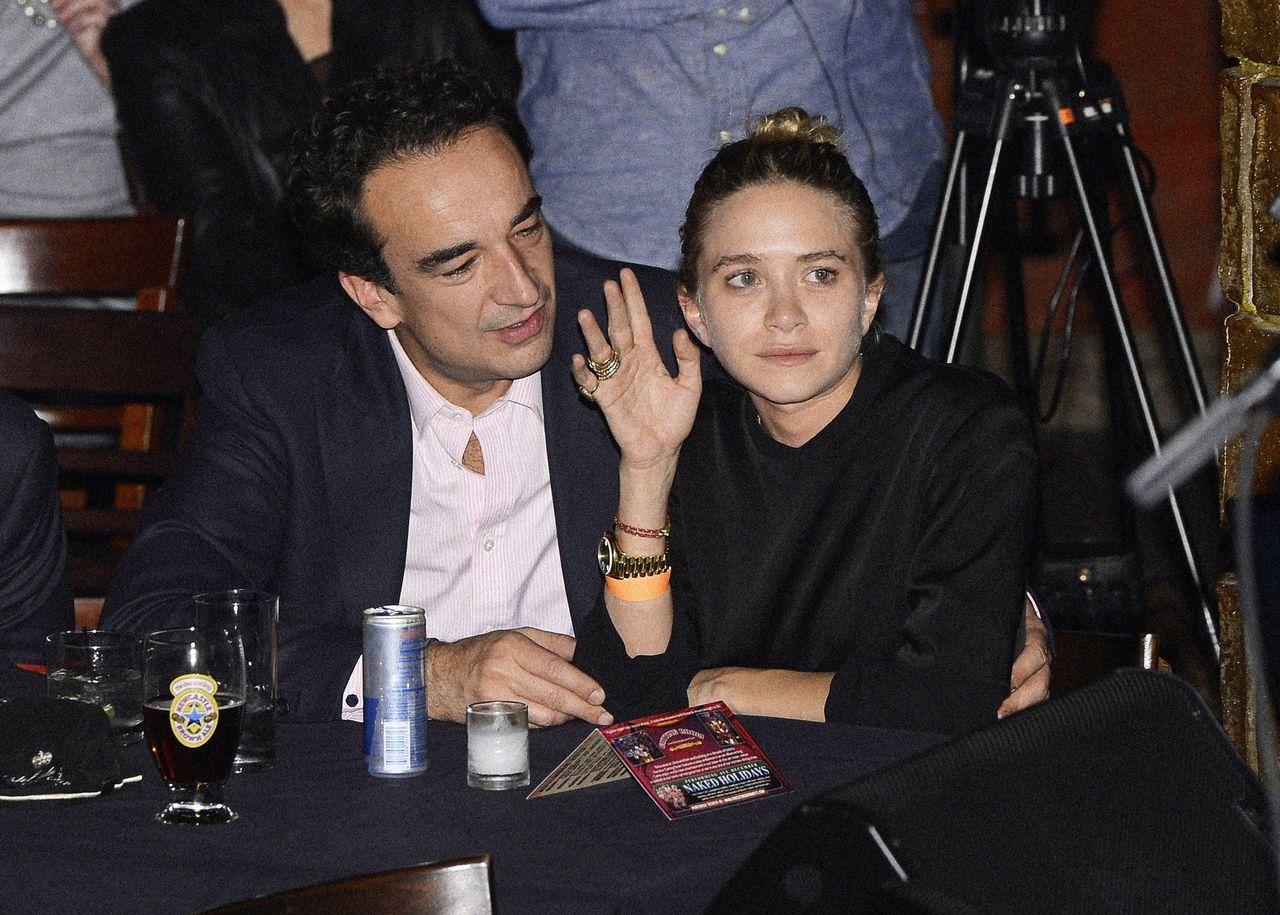 One-half of the Olsen twins, Mary-Kate wed Olivier Sarkozy back in 2015 at a private residence in New York City. The two dated since 2010 and left no details of their private ceremony. As of January 2021, the couple decided to split.


Ariana Grande and Dalton Gomez


Ariana Grande made headlines back in May after surprising fans with images from her intimate wedding with Dalton Gomez. The star paired her custom Vera Wang dress with a sheer veil and satin white bow, inspired by Audrey Hepburn's character in Funny Face. Grande held her informal wedding at her Montecito, California home, having only 20 close friends and family at the gathering.


Joe Jonas and Sophie Turner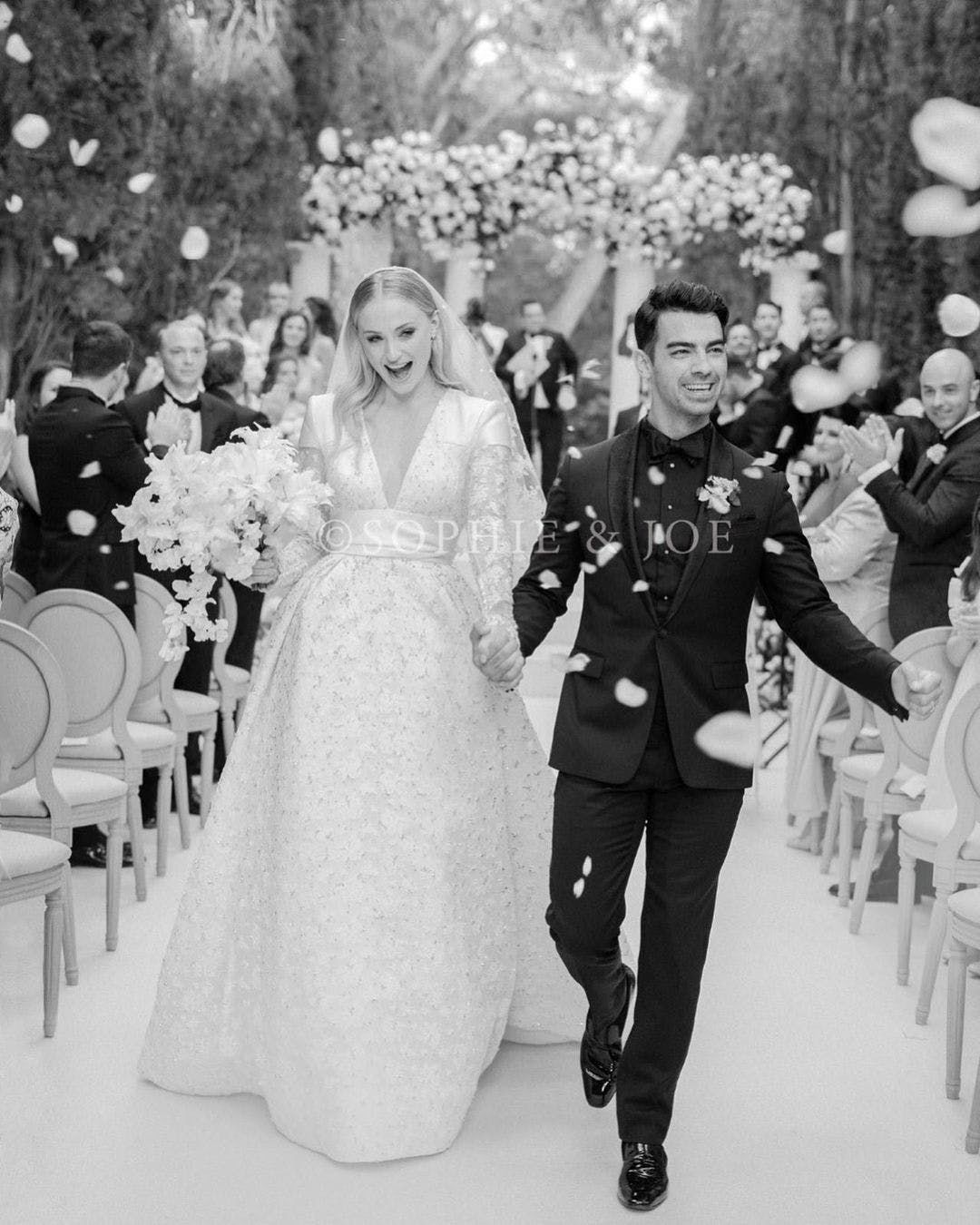 The Jonas Brothers member and Game of Thrones star planned to tie the knot in France back in summer 2019. However, the couple decided to have a spontaneous wedding in Las Vegas right after the 2019 Billboard Music Awards. An Elvis impersonator officiated the wedding and a small number of friends and family attended the couple's rendezvous.


Miley Cyrus and Liam Hemsworth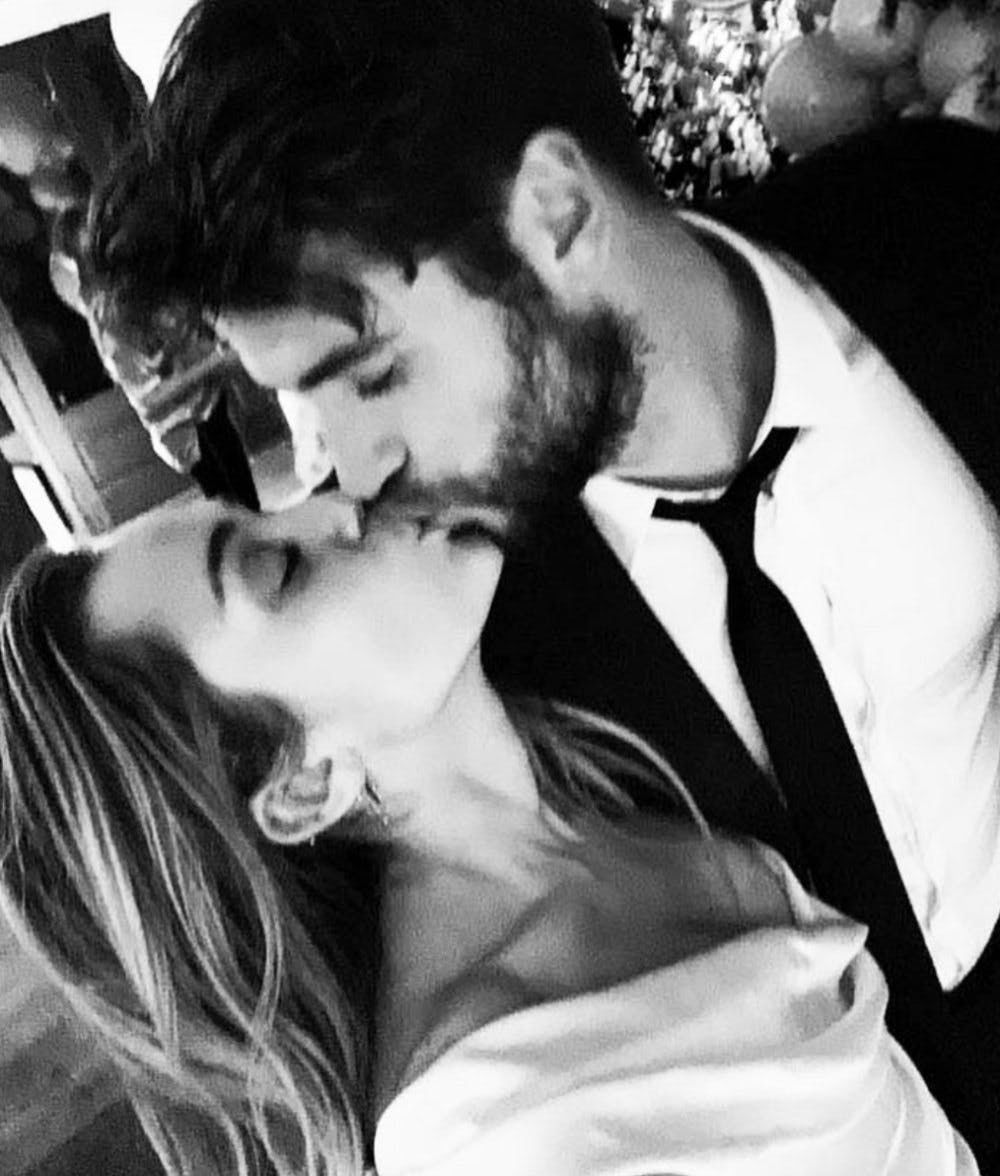 The star-studded couple raised wedding speculations back in 2018 after posting a vague photo of a cake in front of "Mr. and Mrs." balloons. Shortly after, Cyrus confirmed the wedding via Instagram with multiple black-and-white images of the ceremony at their Nashville home. Less than a year after their wedding the couple decided to call it quits in 2019.


Cardi B and Offset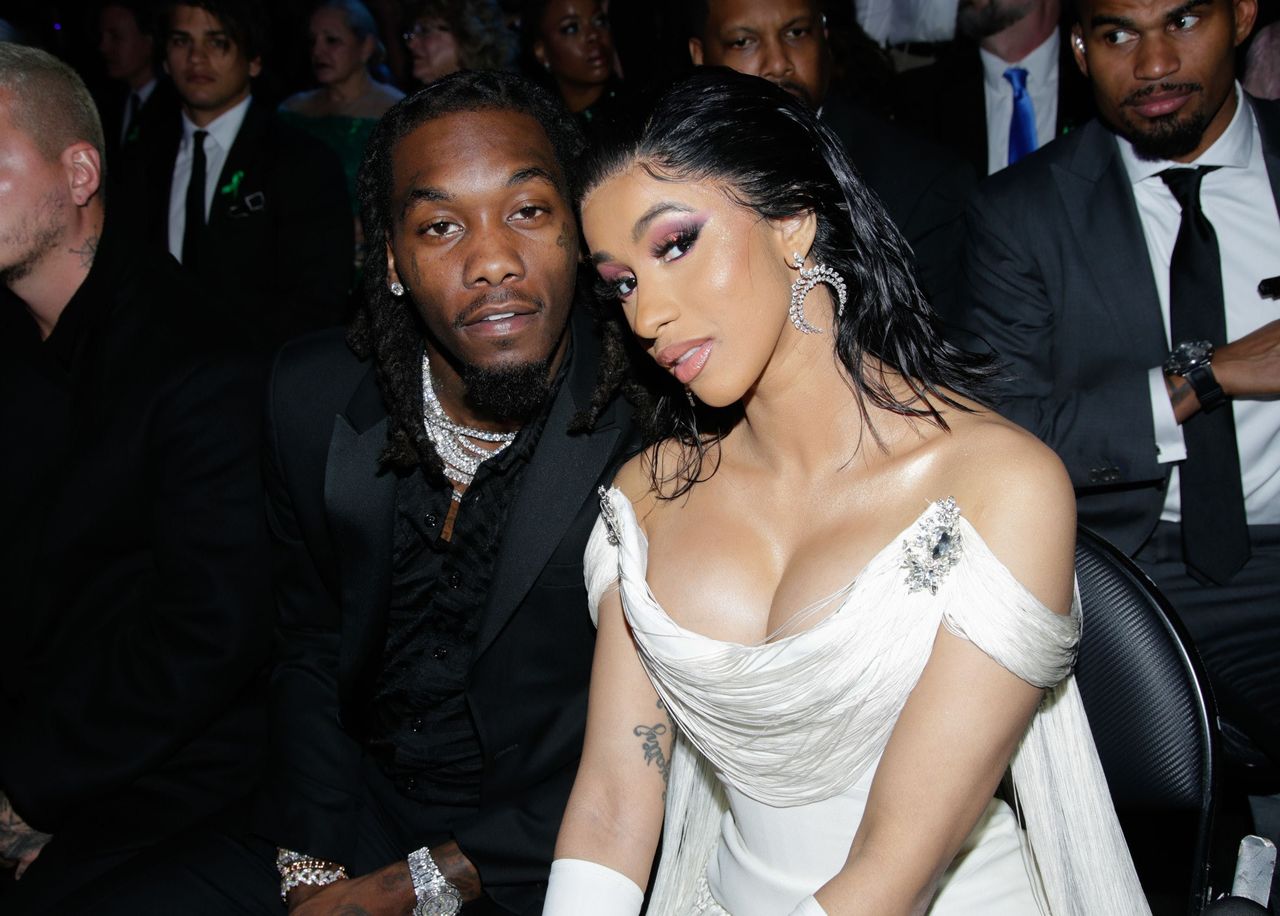 In June 2018, Cardi B shocked fans after revealing her marriage to Offset on Twitter, which took place nine months prior. The rapper expressed her wishes to stay private and revealed that she was pregnant with her soon-to-be firstborn, Kulture


Angelina Jolie and Brad Pitt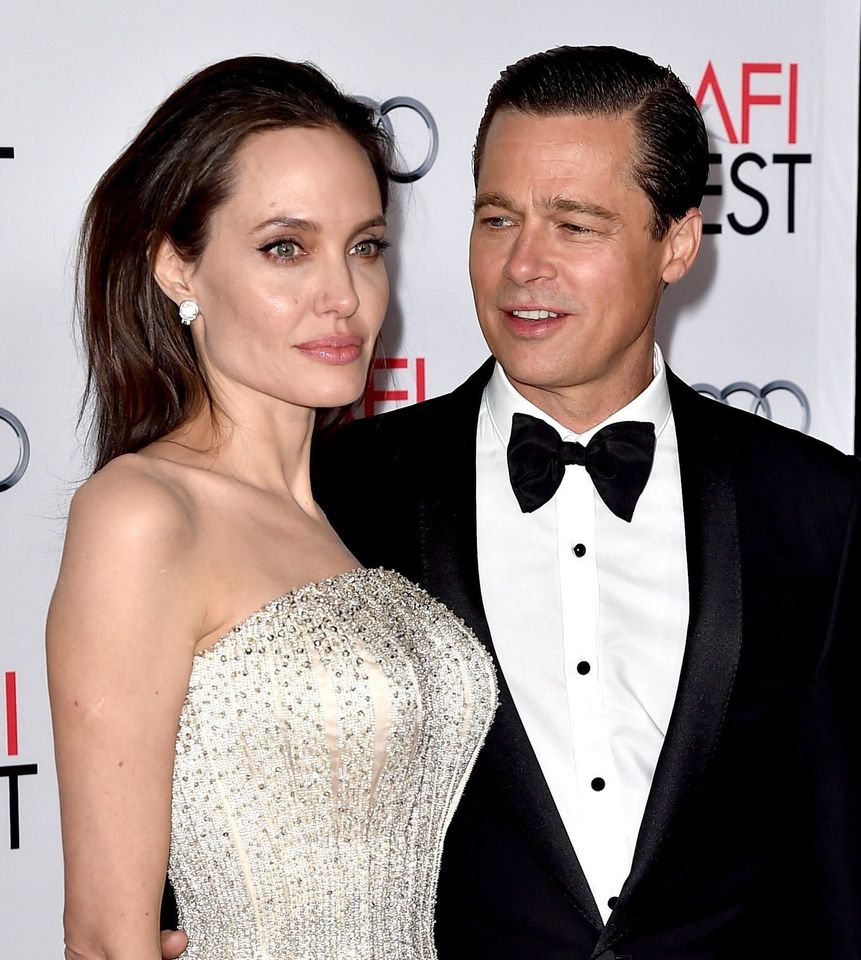 The high-profile former couple quietly exchanged vows at their home, Chateau Miraval, in France. Jolie wore a traditional Versace gown and customized it with her children's drawings.


Miranda Kerr and Orlando Bloom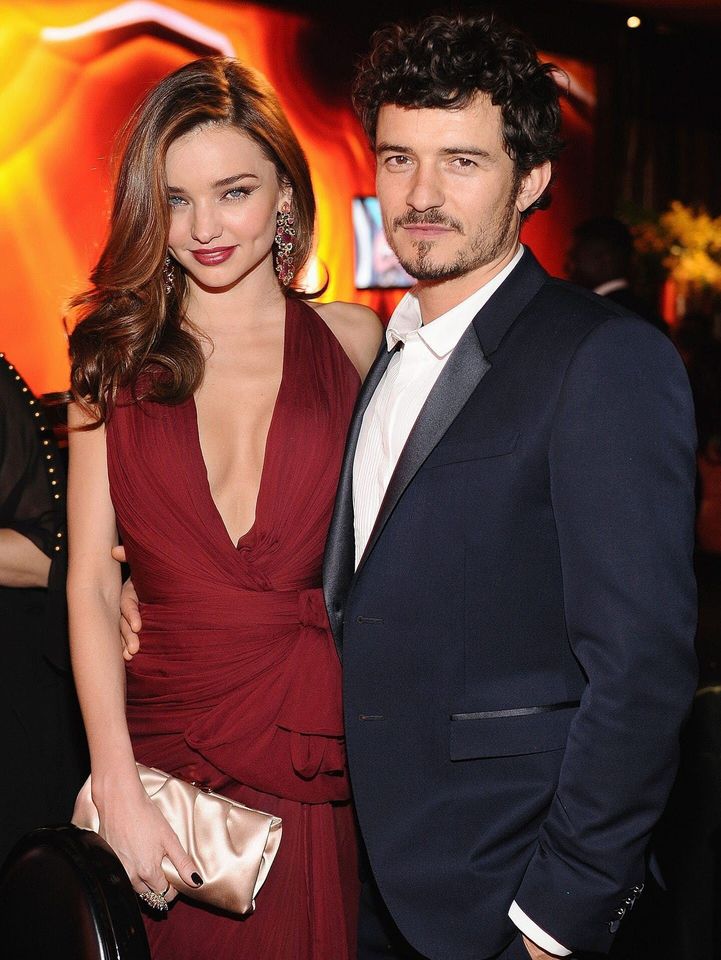 Former couple Miranda Kerr and Orlando Bloom faced relationship speculations dating back to 2008 and their engagement was confirmed in June 2010. One month later, the two quietly exchanged their vows. The couple split in 2013, and Bloom has been engaged to singer Katy Perry since 2019.


Beyoncé and Jay-Z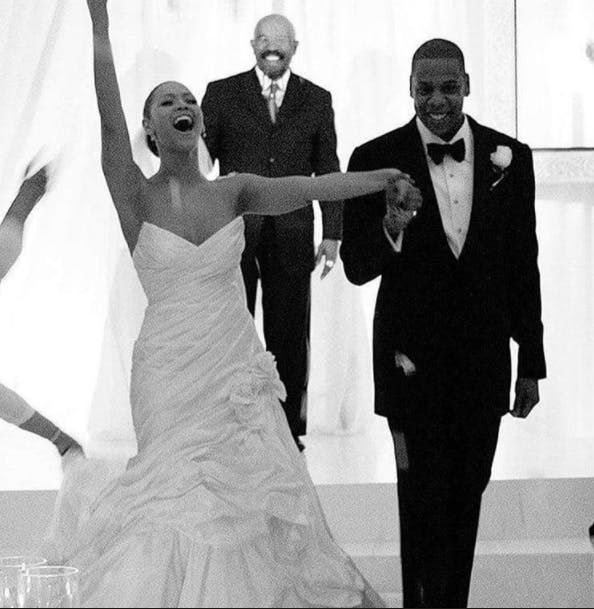 Queen Bey and Jay-Z held an intimate, secret ceremony back in 2008. With little to no pictures or details to this day, the couple tied the knot at Jay's TriBeCa penthouse. However, Beyoncé teased fans with images from their ceremony in her "All Night" music video and revealed clips of her gown fitting in the music video for "I Was Here."


Emily Ratajkowski and Sebastian Bear-McClard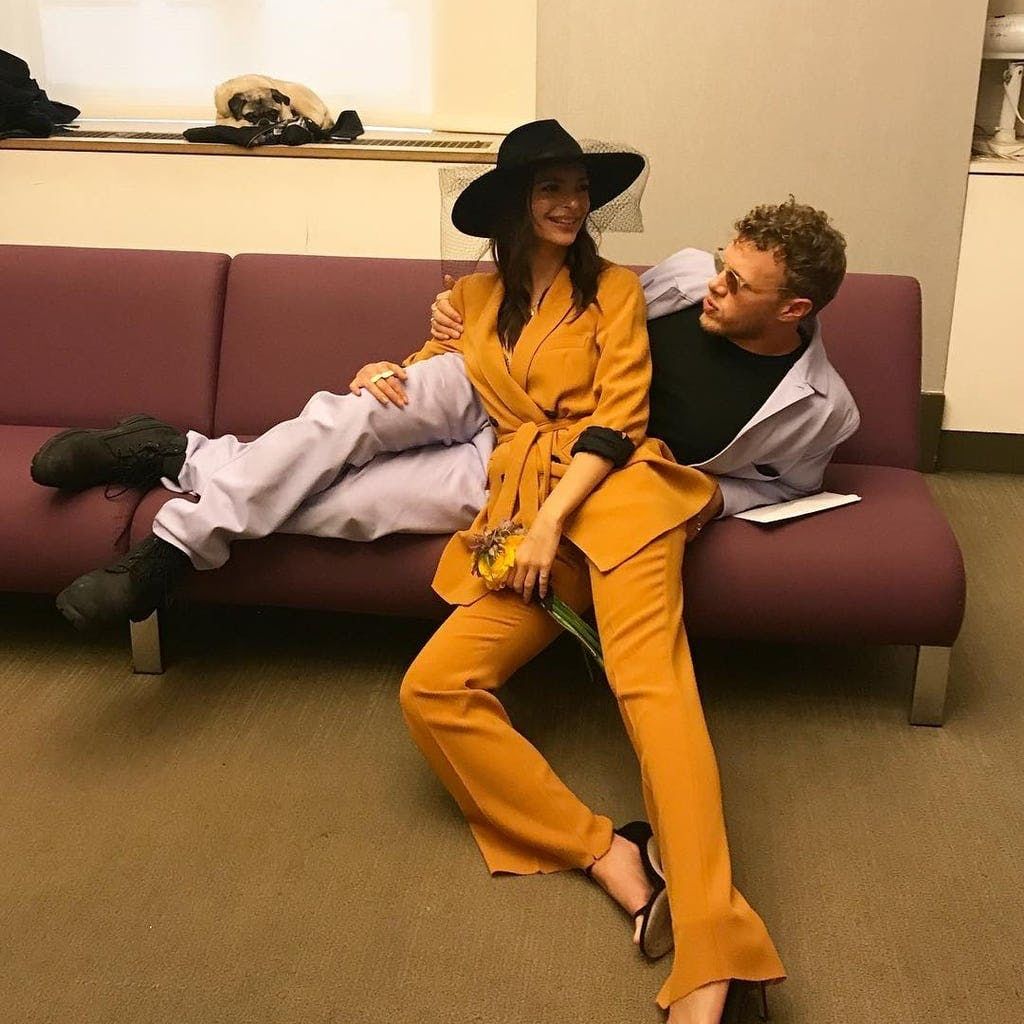 No one knew about Ratajkowski's marriage until the star herself announced her unconventional courthouse wedding on The Tonight Show Starring Jimmy Falon. Rather than a white dress, the model and actress chose to wear a mustard yellow suit.


Mila Kunis and Ashton Kutcher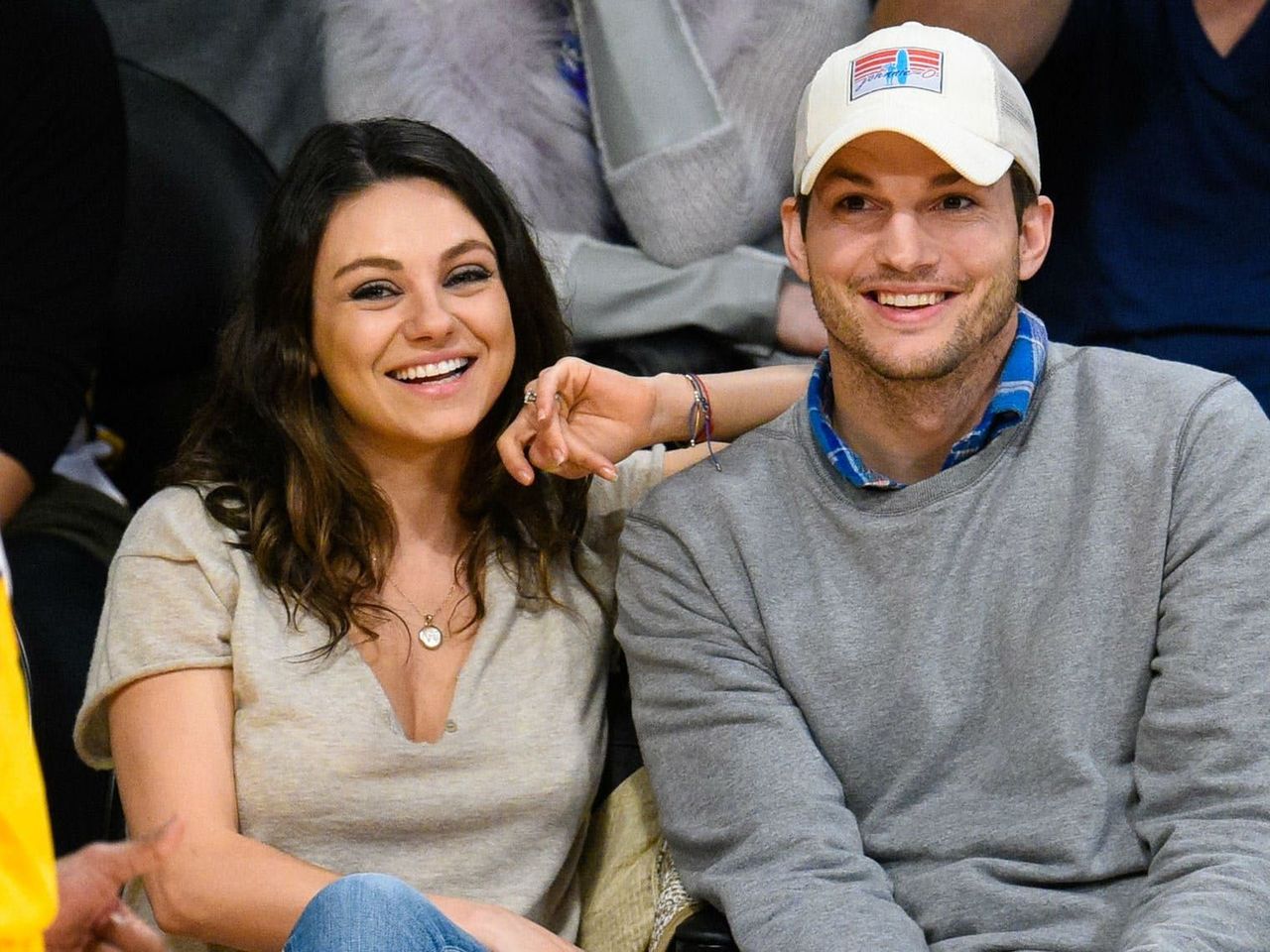 The iconic couple both met on the set of That '70s Show and got married back in 2015. There were no photos or details regarding the couple's wedding, and the marriage wasn't fully confirmed until Kunis was seen wearing her wedding ring to The Late Late Show With James Corden several months later.


Kerry Washington and Nnamdi Asomugha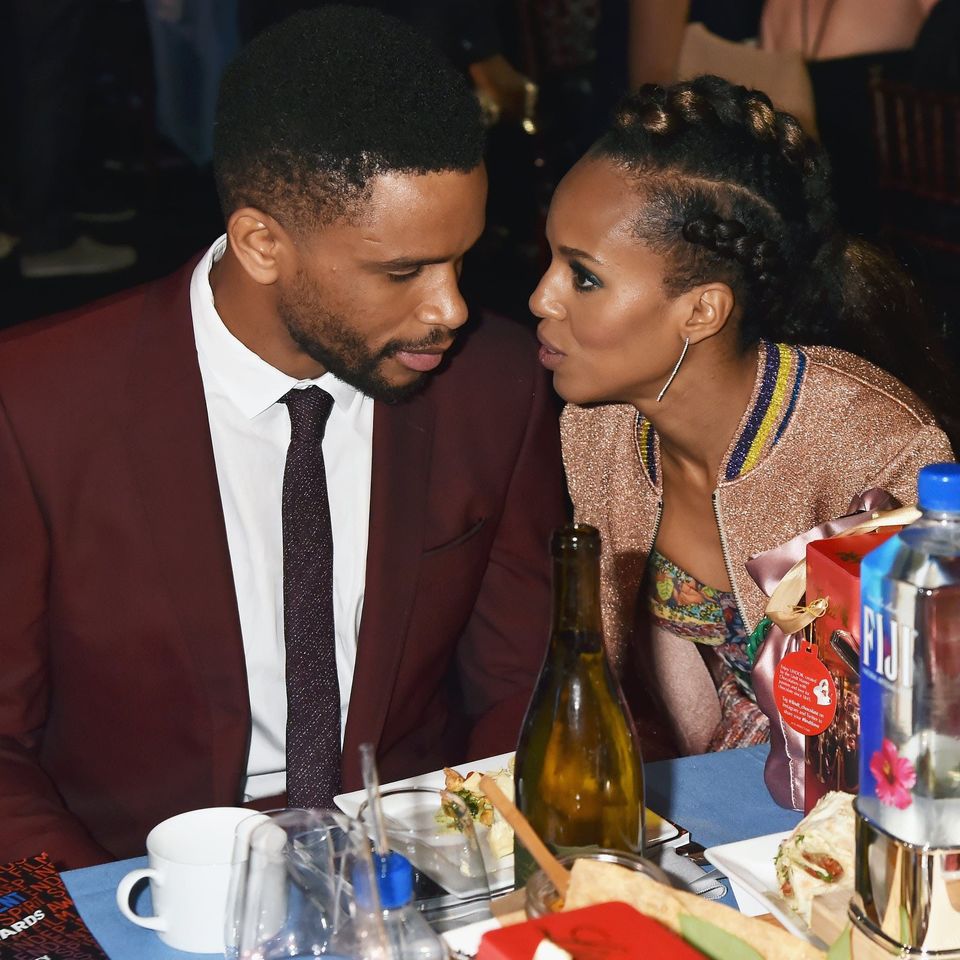 The Scandal star held a top-secret wedding with 49ers cornerback Nnamdi Asomugha. The ceremony was said to be a small backyard wedding with only close friends and family.


Natalie Portman and Benjamin Millepied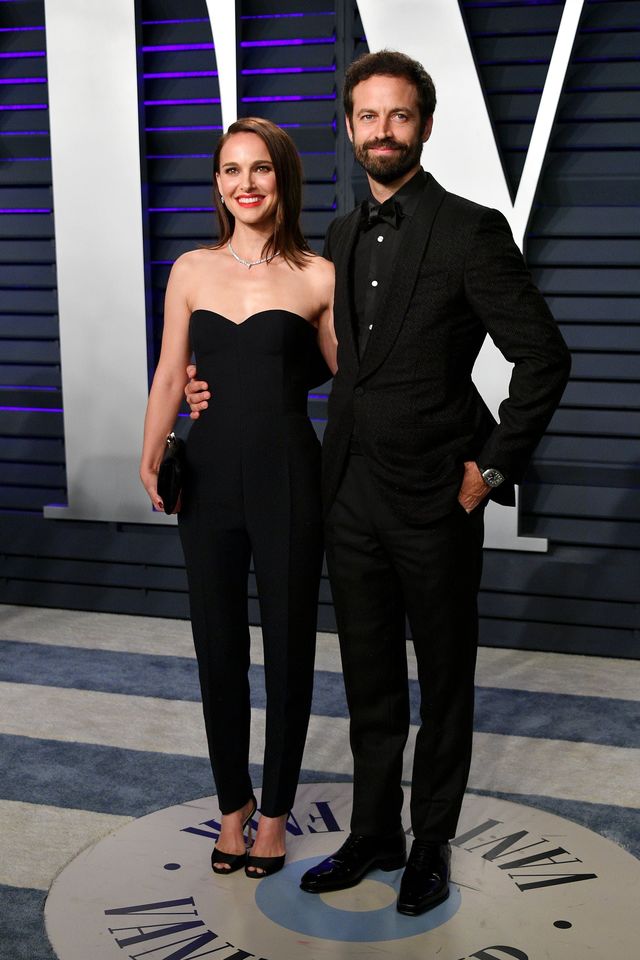 Portman and Millepied both met on the set of Black Swan and announced their engagement and pregnancy in December 2010. With no news regarding their wedding, the two later sparked marriage speculation after they were spotted with wedding bands at the Academy Awards in 2012. It was later confirmed that the two wed in Big Sur, California.


Gisele Bündchen and Tom Brady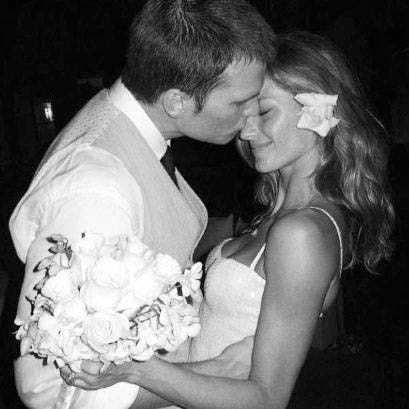 Supermodel Gisele Bündchen and football player Tom Brady had not one, but two secret wedding ceremonies in 2009. The first ceremony took place at a small Catholic Church in Santa Monica and the second was held at the couple's vacation home in Costa Rica. It wasn't until years later that the supermodel decided to share her wedding photo via Instagram.


Jennifer Aniston and Justin Theroux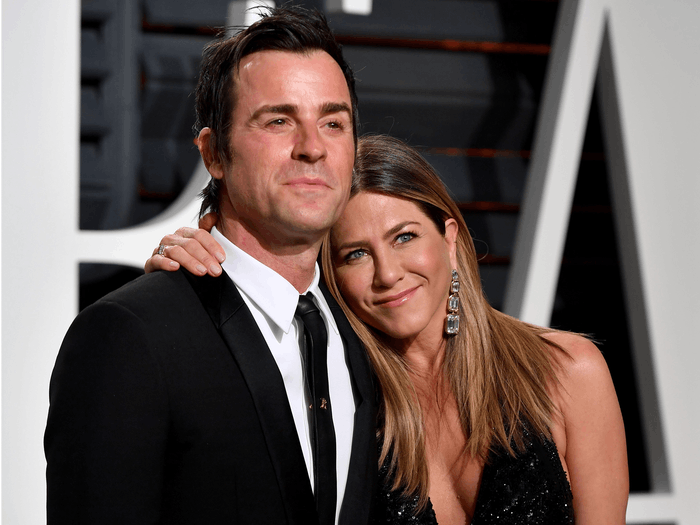 Friends star Jennifer Aniston and Justin Theroux shocked everyone with their secret backyard wedding back in 2015. The former couple allegedly had 70 close friends and family at the event, with Sia performing at the private ceremony.