Summer doesn't technically end until Wednesday, September 22, but every autumn lover knows that while the calendar might say otherwise, the season actually comes to a screeching halt when all things pumpkin and spooky start popping up in stores. Seeing as how Bath & Body Works already dropped its Halloween collection, we think now is as good a time as any to start preparing for all things cozy - including fall date night outfits.

If COVID continues to stay under control and more people get vaccinated, we're willing to bet your social calendar for fall 2021 is going to be packed. To make sure you're ready for anything and everything, begin by making seasonal swaps to your wardrobe (look to these celebs for inspo), then start to brainstorm some cute fall outfits ideas you can wear out with your significant other, or even while getting together with friends.

Granted, this might be easier said and done, considering last fall was mostly spent indoors decked out in loungewear, baggy sweats, and a lot of tie-dye. But have no fear: We reached out to stylist to the stars (see: Shawn Mendez and Cathrine O'Hara) Tiffany Briseno for some serious inspiration.


Apple or Pumpkin Picking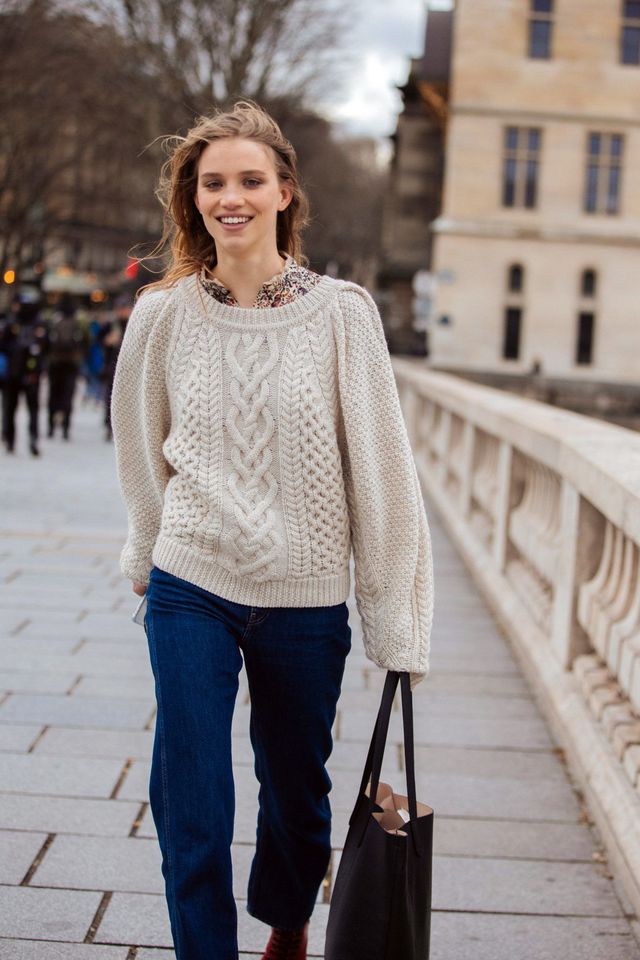 The most quintessential fall dates call for equally quintessential fall outfits. Ergo, Briseno recommends pairing your favorite oversized cable knit sweater with a pair of ripped jeans and accessorizing with a large brim hat, combat boots, wool socks. As far as color scheme, Briseno favors a cream palette, but whatever makes you feel and look your best is perfect.


An Afternoon at a Winery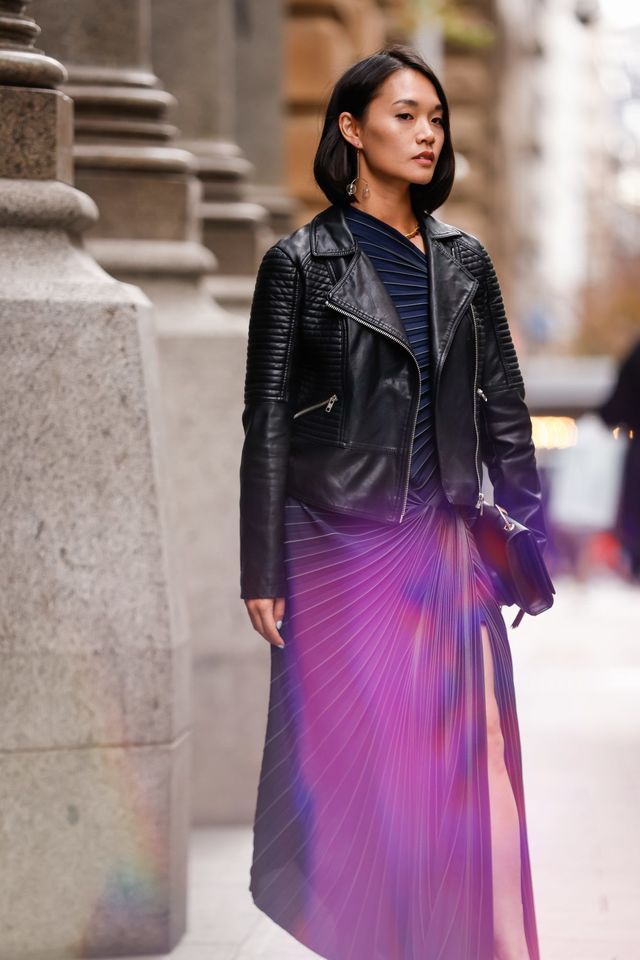 According to Briseno, sipping wine on a brisk fall afternoon calls for an A-line cotton dress patterned with some kind of large, jewel-toned print. Then, top things off with a leather moto-style jacket and Cuban heeled booties.


Picnicking in the Park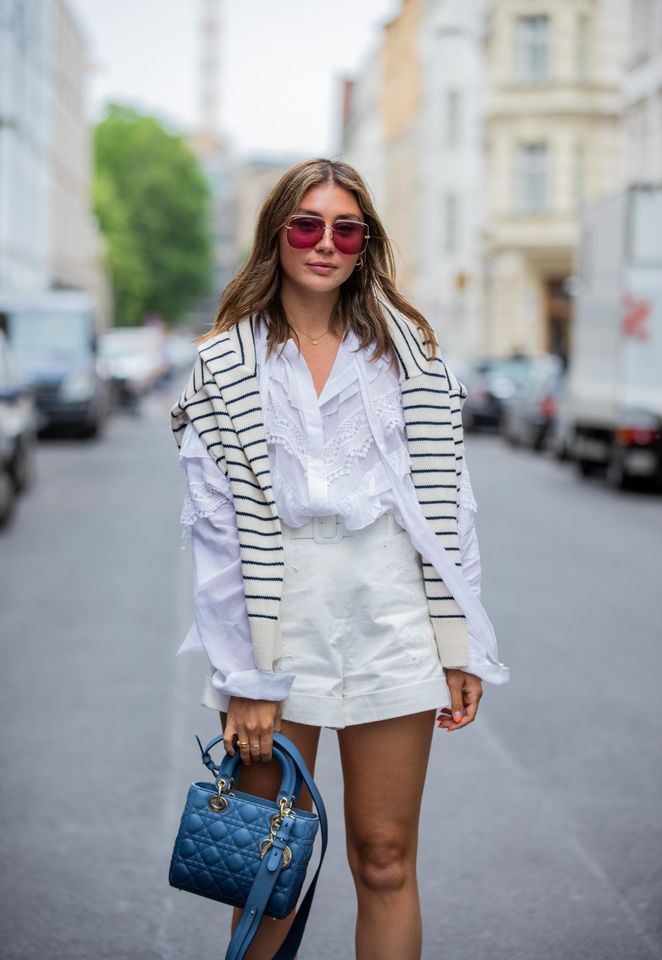 The early weeks of autumn when the weather is still warm are perfect for picnicking in the park. Dress accordingly in 1940s-style high-waisted shorts, an oxford shirt tied at the waist, and espadrilles, says Briseno, adding that accessories should include a basket textured bag and headscarf.


Touring a Haunted House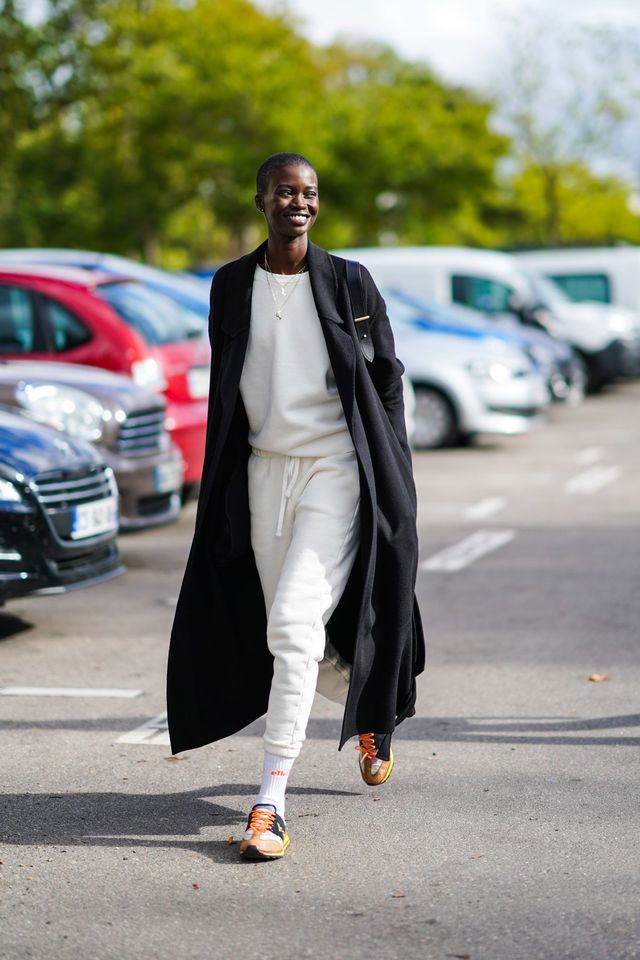 Getting spooked calls for all the comforting clothes. Briseno recommends opting for classic style sweatpants, a matching cropped crew neck sweatshirt, and Air Max 97's to ensure that even if you're not cool, calm, and collected, your outfit will be.


Going on a Hay Ride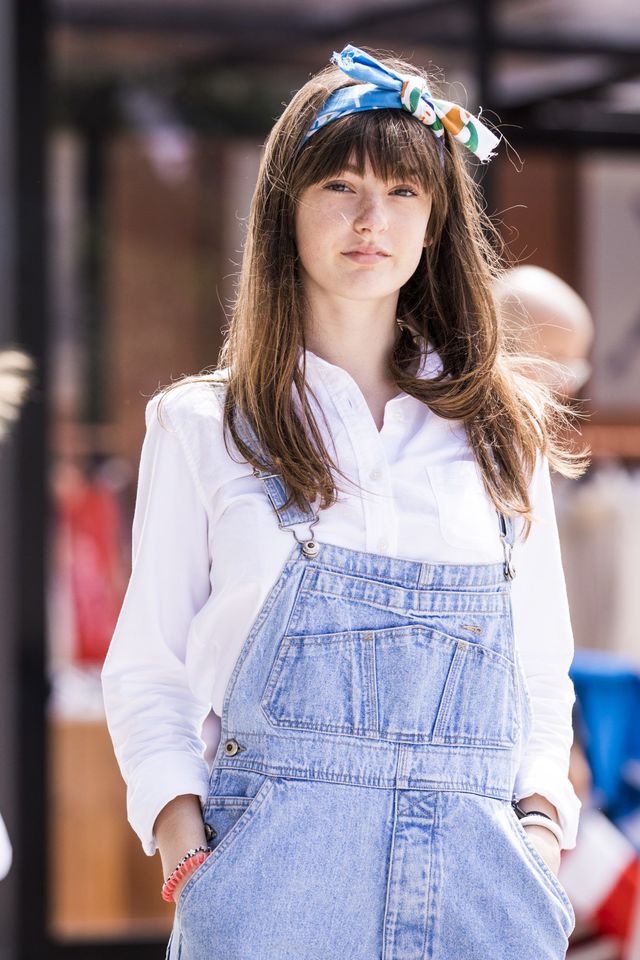 Keep things simple on a hayride through the pumpkin patch with a white collared shirt and overalls, Briseno says. Then, finish off the look with a pair of rubber Chelsea boots.


Cozying Up by a Bonfire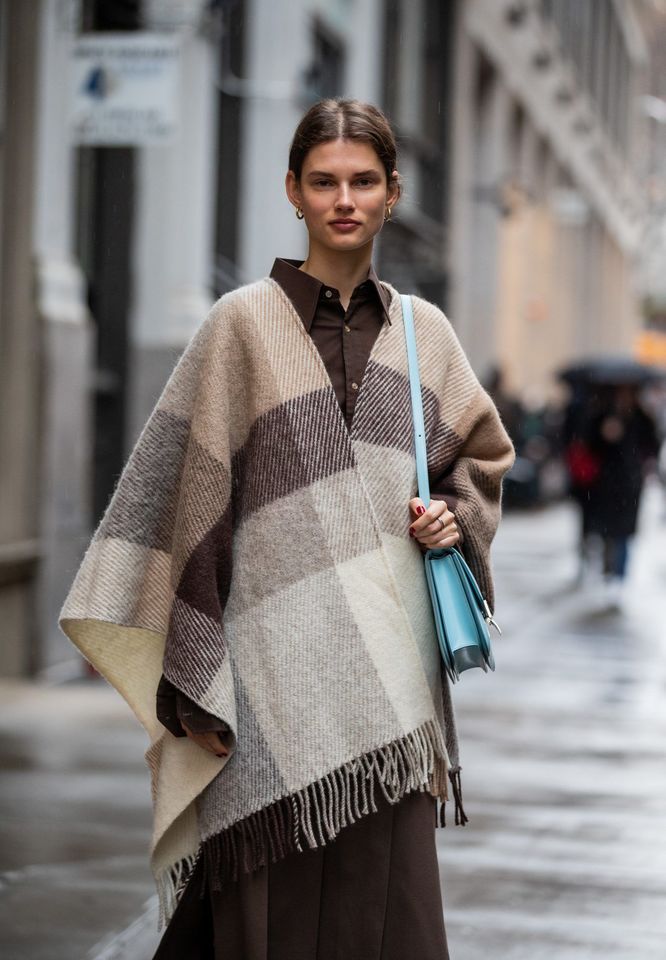 Want to be cozy but still look cute for this autumnal date? "A linen dress, crochet poncho, and flat sandals" are Briseno's go-to for nights socializing around the bonfire.


Shopping at a Farmer's Market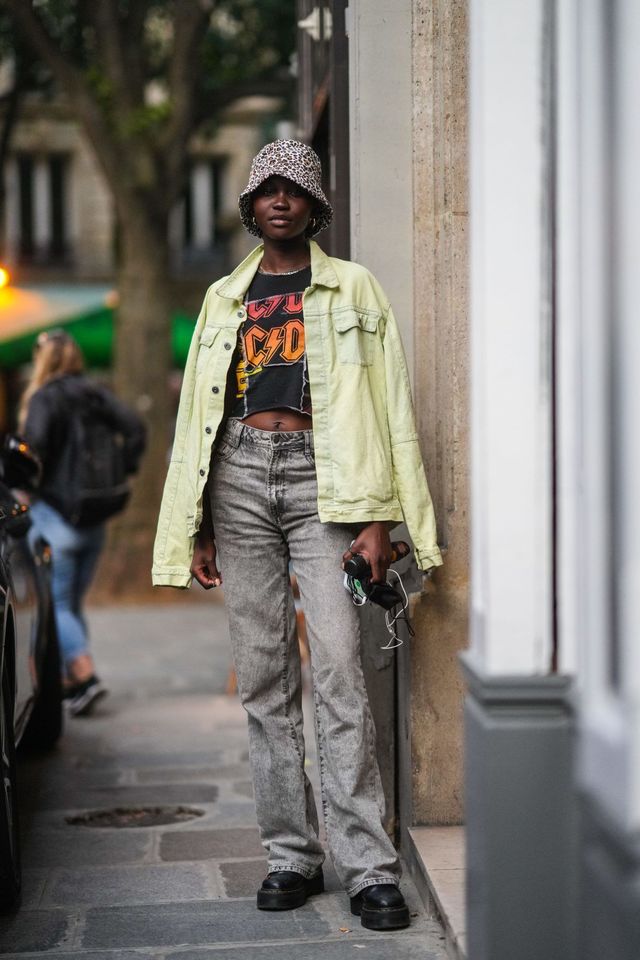 Strolling through your local farmer's market makes for the perfect Sunday morning date. Briseno tells InStyle to swap your grocery store look for a pair of flared, high-waisted trousers and a cropped vintage tee tucked in for the occasion. Accessorize with an eco-friendly tote bag and white Air Force 1s to complete the ensemble.


Grabbing Coffee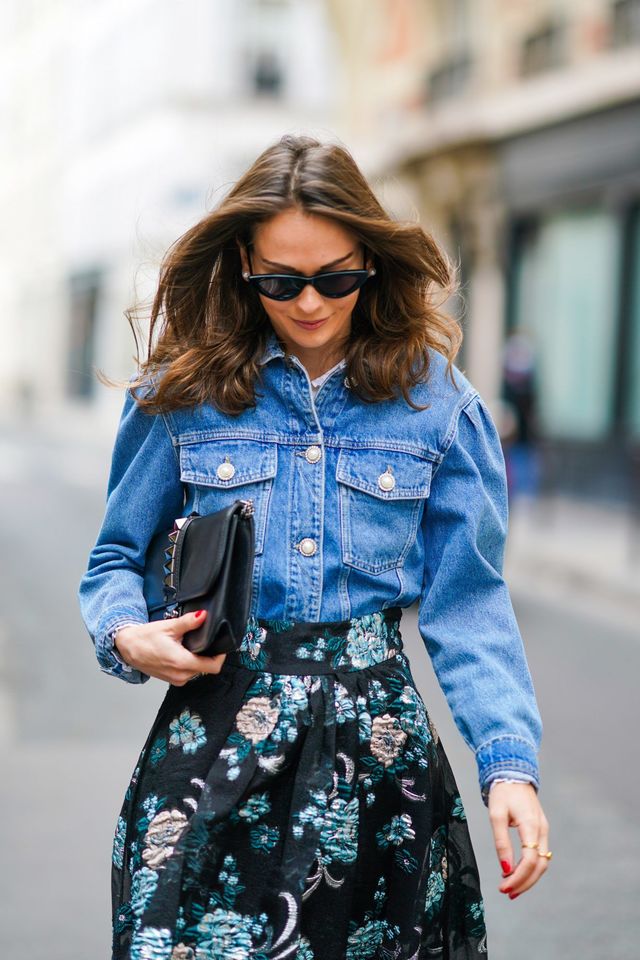 Grabbing coffee is a classic date idea for fall, winter, and beyond, but to dress for the occasion in autumn, Briseno would gravitate towards "a crop knitted tank top, flounce skirt, denim jacket, leather loafers, and mini backpack purse."


Going on a Hike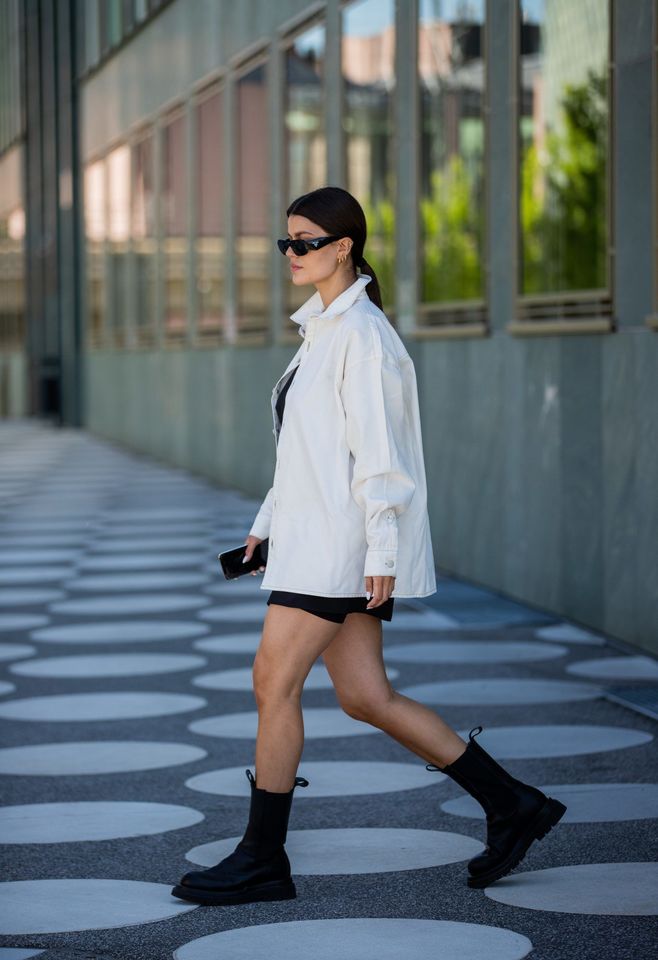 Getting active calls for, you guessed it, athletic wear - with flare, of course. According to Briseno, the fit for this fall date is "a pair of biker shorts with a matching sports bra, an oversized button-up shirt worn open, hiking boots, and a bucket hat."


Brewery Hopping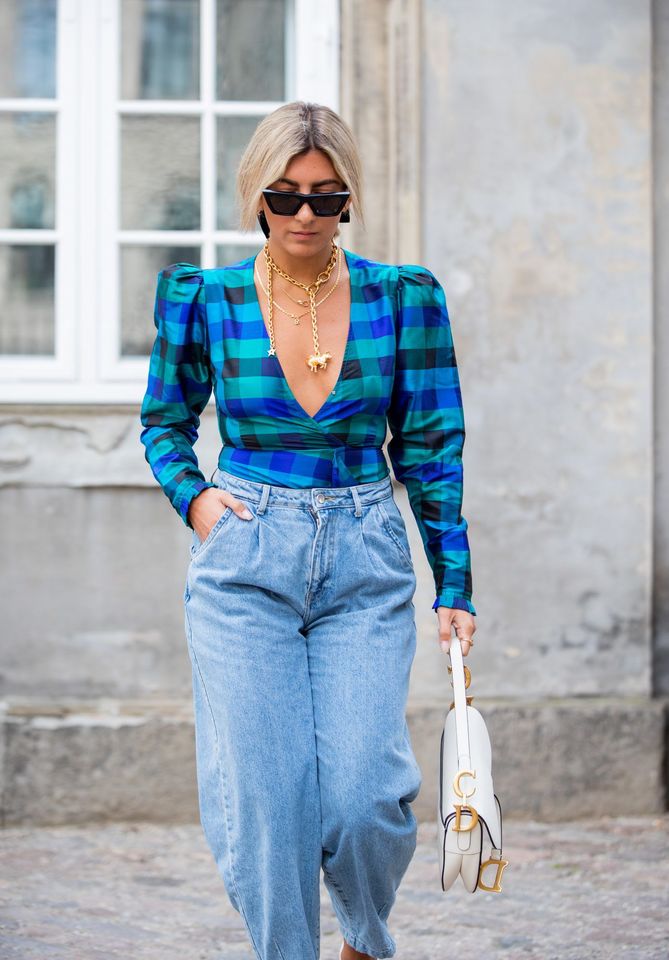 When asked to style the perfect bar or brewery-hopping ensemble, this is how Briseno broke it down: Victorian sleeve wrap blouse, high waisted mom style jeans, and Cuban heel strappy sandals. We'll cheers to that.


Netflix and Chilling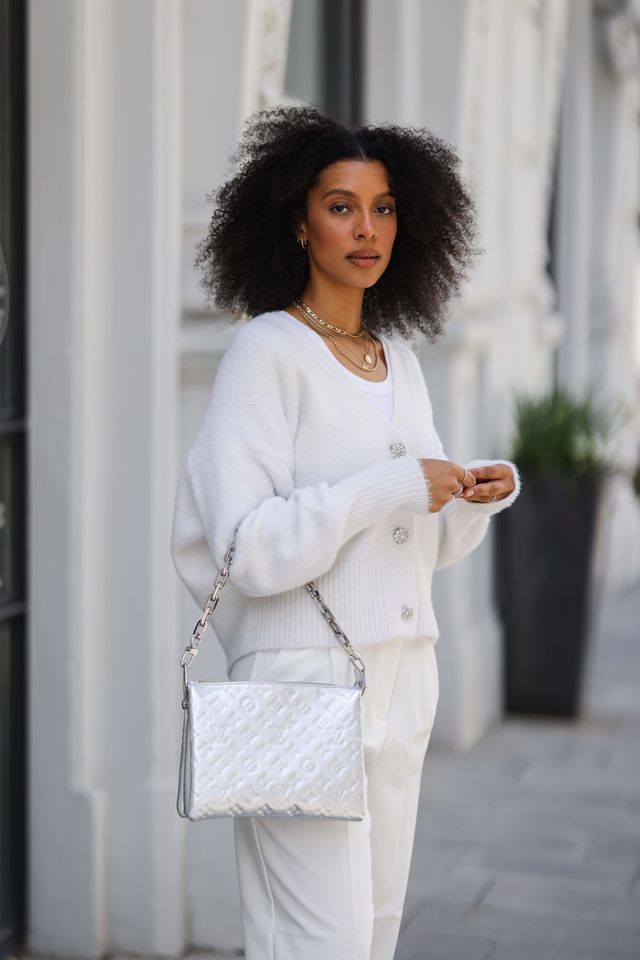 For those cool autumn nights that are perfect for a movie marathon (scary flicks or otherwise), Briseno says to keep things casual-cute with flared knitted pants and a neutral-tone, matching cardigan set.


Attending a Football Game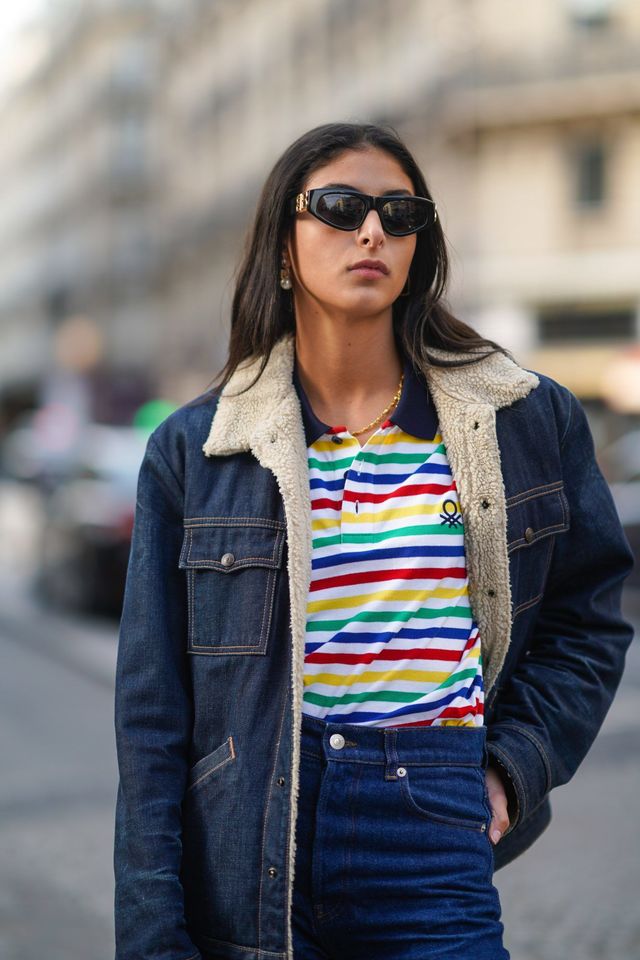 If you're not committed to a team or don't own a jersey, Briseno says a pair of boyfriend jeans, a vintage knitted polo shirt, and bright colorway sneakers combo is always a winning fit for a football game.


Outdoor Dinner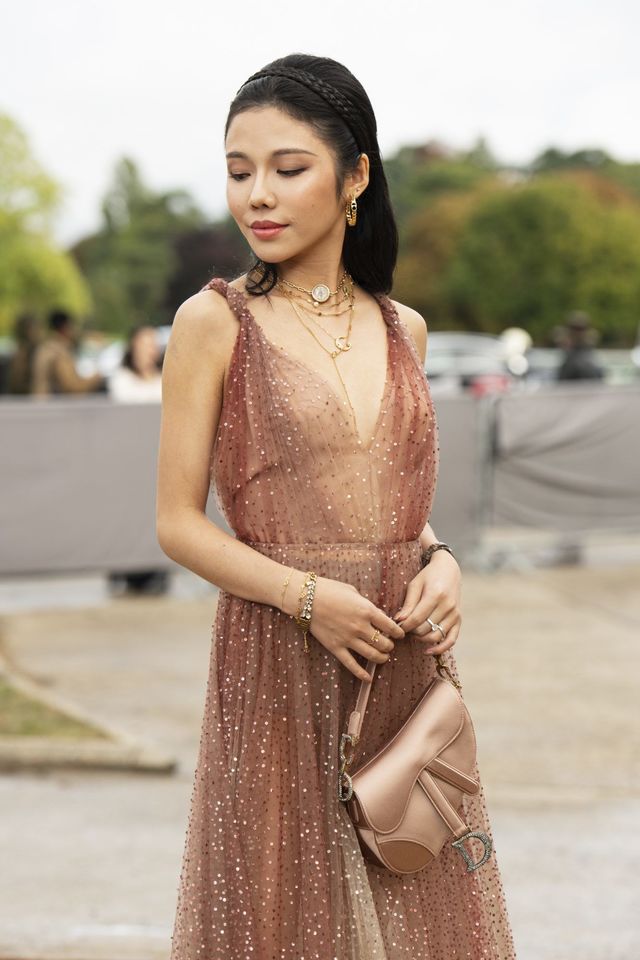 While it's still comfortable to eat outside, Briseno recommends taking advantage of the weather and donning a fitted sheer printed dress with slip-on sandals and a mini shoulder bag to dine outdoors. And if your reservations are for later on in the evening, bring a leather 80's style blazer, just in case.


Drinks at a Rooftop Bar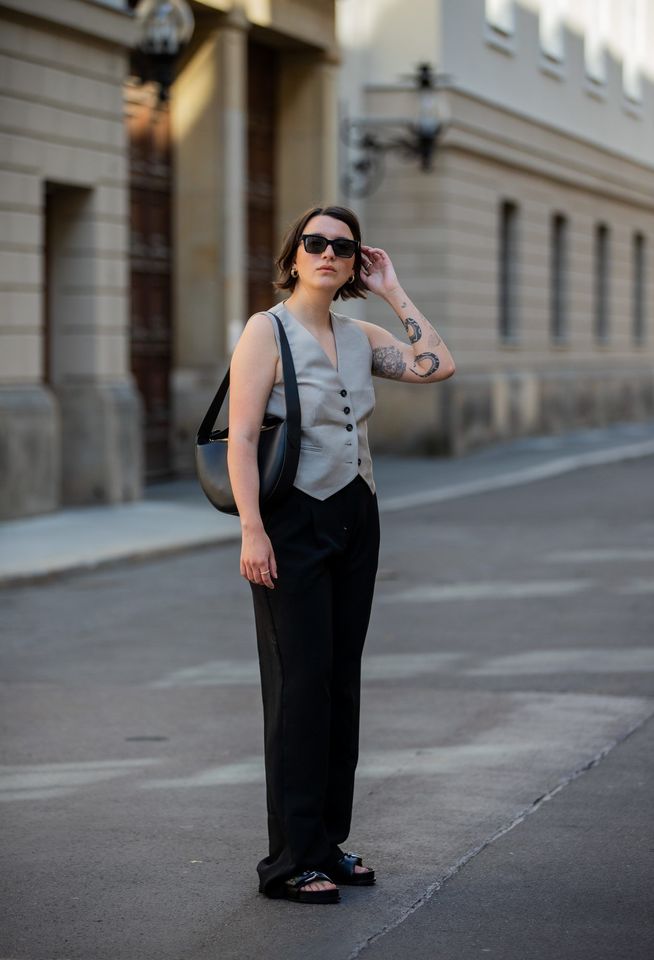 Skipping dinner and going straight to the drinks? If you're hitting up a rooftop bar, Briseno says an '80s style vest worn as a top with matching straight leg trousers is the perfect outfit. And if you really want to make a statement, she adds, strap on a pair of colored pumps, and add contrast with a printed purse.


Bike Riding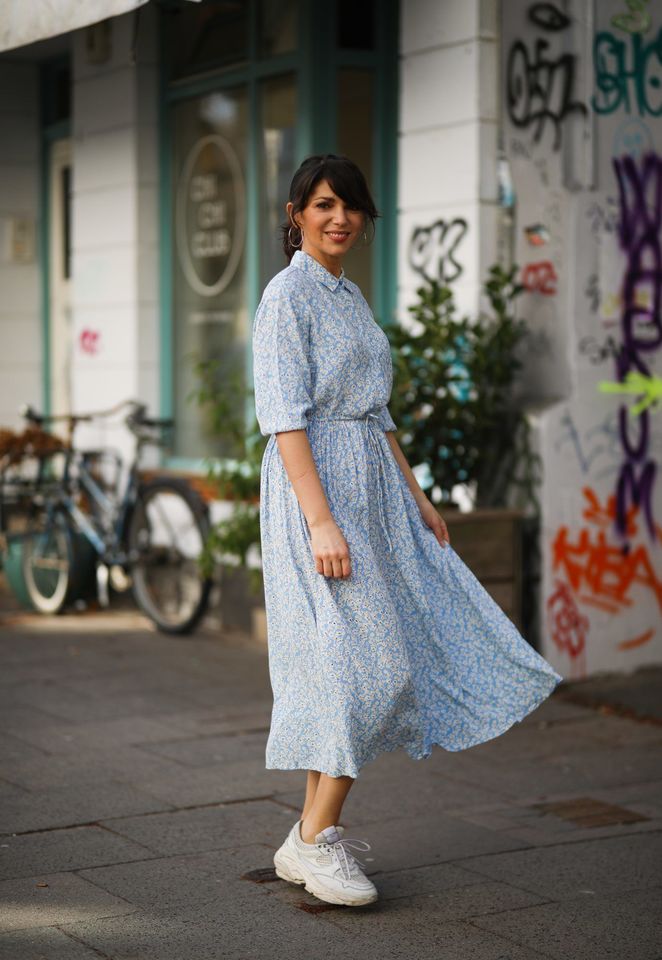 Last but not least, if you're hitting the road on a romantic bike ride through your neighborhood or a local park, Briseno says to pass on your usual biker shorts ensemble and opt for a flirty floral wrap dress with an A-line skirt, white sneakers, and a silk scarf headband to complete the look.