Thin and fine, or broad and fluffy. Flat ribbed or with exaggerated long sleeves. The trend this winter is the wool sweater, a design ready to wrap you up and protect you from the colder months ahead. Whether they're grunge and oversized, colorful or cute, or complete with ruffles or jewel applications, the women's sweater loses its gendered role and can be interpreted with total freedom, as long as there is a certain inclination toward inclusive styling. For the more temperate climates, opt for light knitwear items in a range of colors. There are also the great classics, such as the white, chunky sweater or the old-school knitted sweaters.

Here, peruse through the best trendy sweaters to wear for the fall and winter.


Oversized Sleeves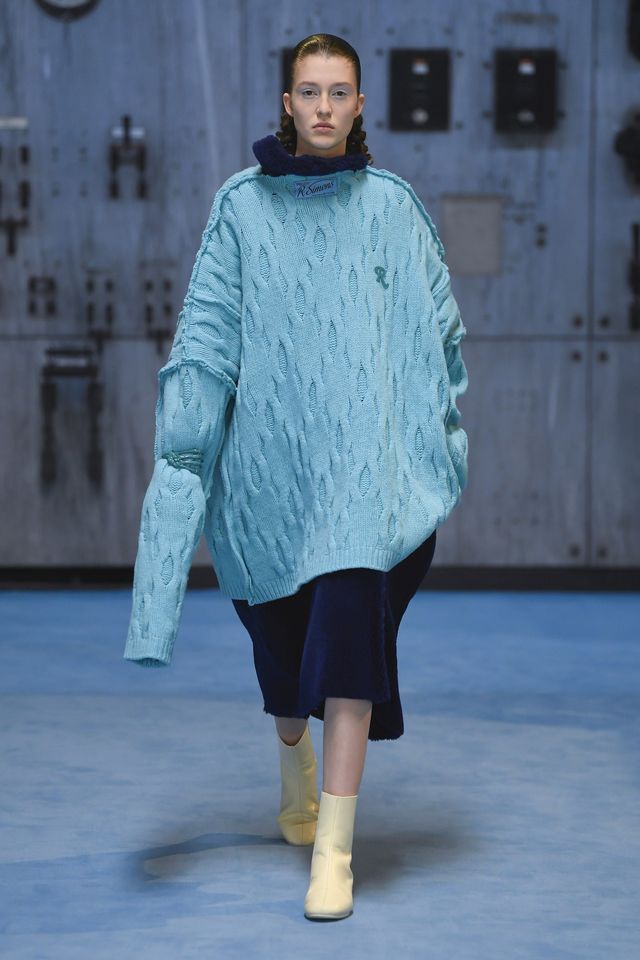 Add a touch of grunge. Raf Simons leads the way with oversized garments and his personal interpretation of lightness and rebirth, despite the hard period in which we are living. Labels flaunted as accessories, along with visible stitching and darning, make the loose sweater a beautiful, protective coat. The extra-long sleeves are a detail also seen in other collections: from Gauchere with its upright collar and warm emerald green mohair to the short tubular ribbed sweater and asymmetrical lacing by Acne Studios.


White