Deciding whether or not to go for a fringe is a perennial hair debate. A great set of bangs, as our American friends term them, certainly offers up a little extra intrigue, but there's also additional effort required: regular trims and a sophisticated blow-dry technique are musts. Still, there is one woman who always makes us reconsider: Dakota Johnson.

The actor first stepped out with a fringe years before she adopted her now-signature brunette shine, wearing choppy bangs with her platinum blonde hair as her career was starting to take off. It was her role in the 50 Shades of Grey franchise, however, and the subsequent epic press tours to accompany all three of the movies, that offered her fringe the platform it truly deserved.

What's great about Dakota's fringe is that it offers a sense of laidback ease to glamorous red-carpet hair and off-duty days alike. Often loosely parted in the middle, never cut so that it falls too clumpy or too thick, and always trimmed to that covetable brow-brushing length, her fringe admittedly works best owing to her fine, naturally straight hair. The effortless attitude, though, is one we can all take away. Below, discover 16 photographs of Dakota Johnson's fringe ready to convince you to reach for the scissors.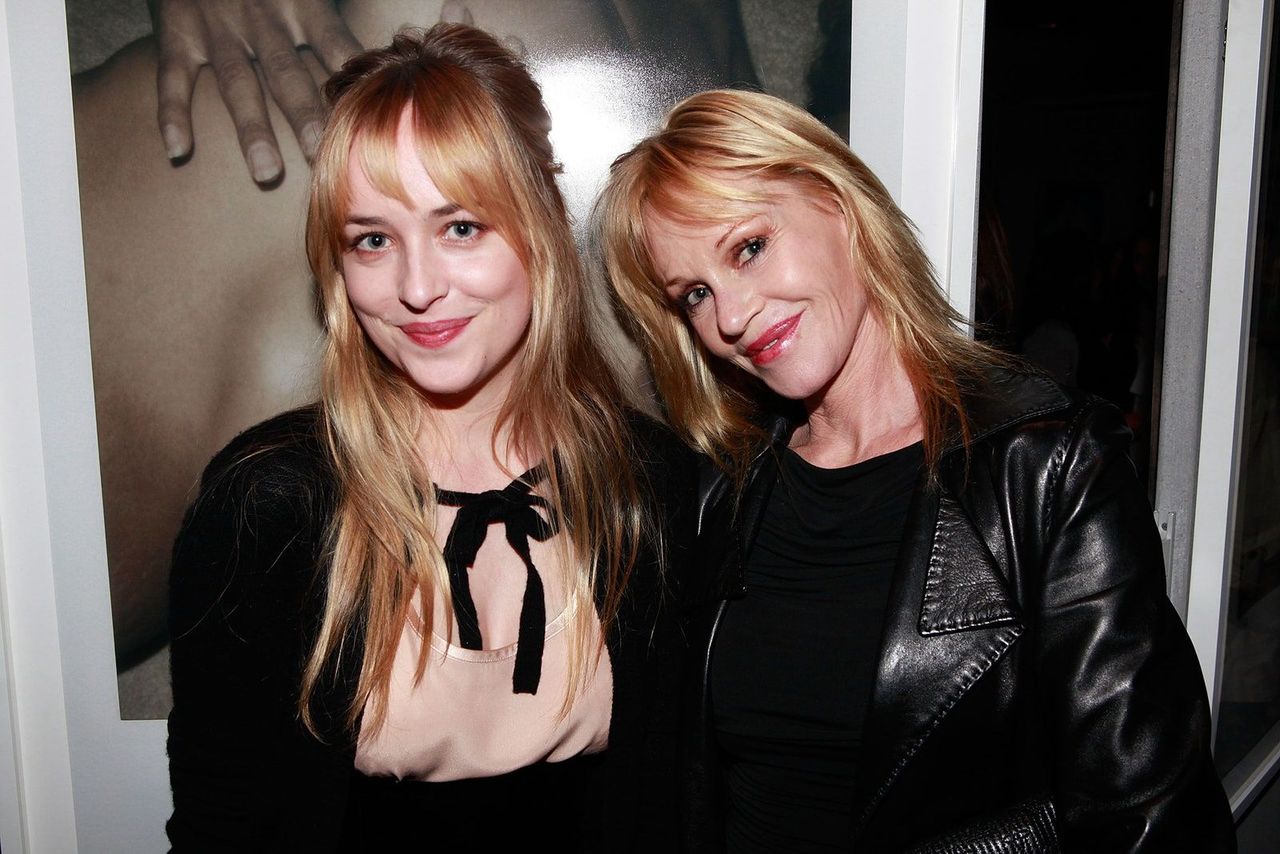 Coordinating her hair shade with her mother, Melanie Griffith, Dakota wore her blonde fringe in a half-up, half-down style to a Los Angeles gallery opening.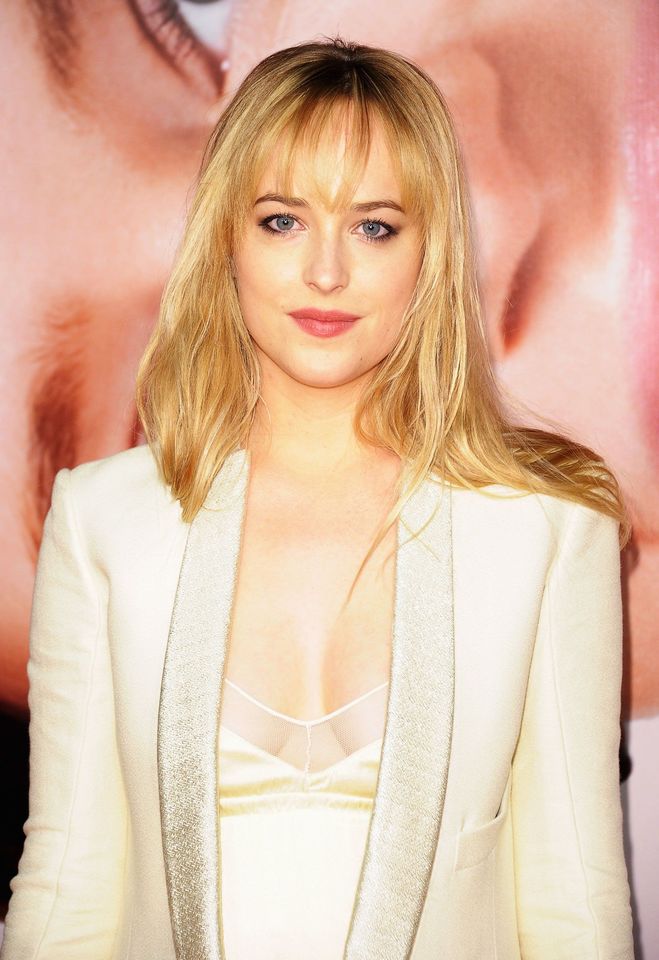 The actor arrived at a red-carpet premiere with her blonde locks loose and her thinly layered fringe falling softly towards her face.
Dakota's bangs often offer a more laidback edge to awards-season glamour, as we saw when she debuted a red Saint Laurent gown and ponytail at the 2015 Academy Awards.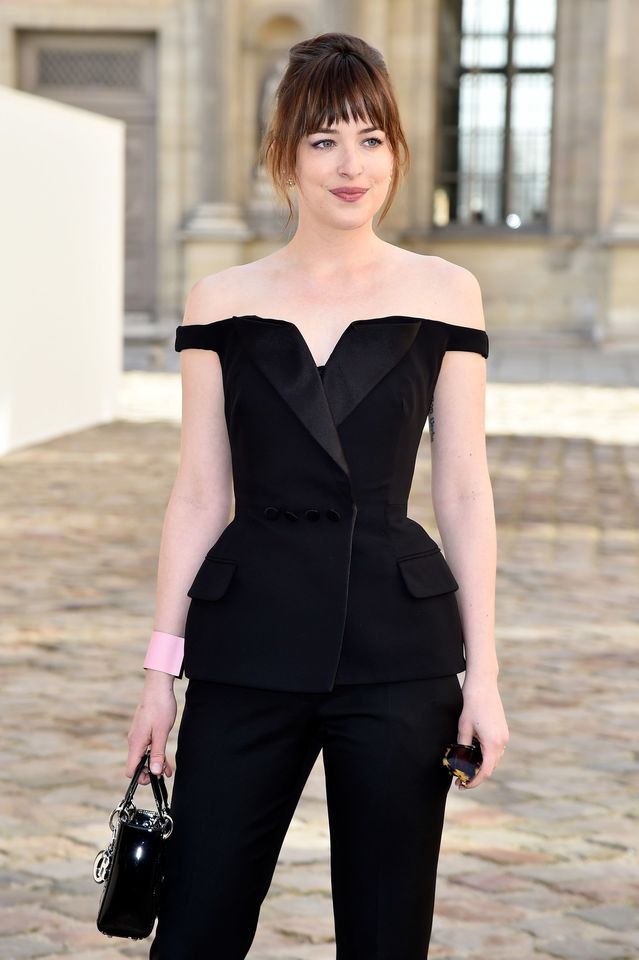 When in Paris for the Christian Dior show, it made sense that Dakota would opt for a stylish chignon. Note how the longer lengths are also released from the up-do to soften the style by neatly framing her face and emphasising her cheekbones.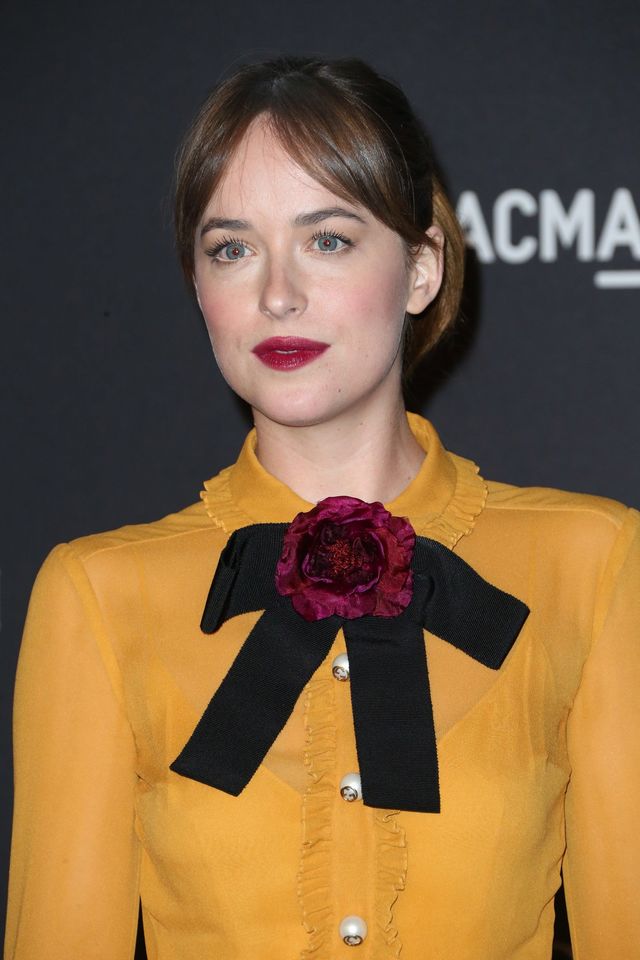 This style is a lesson for anyone growing out their bangs: part in the centre for a retro feel that's as stylish as it is practical.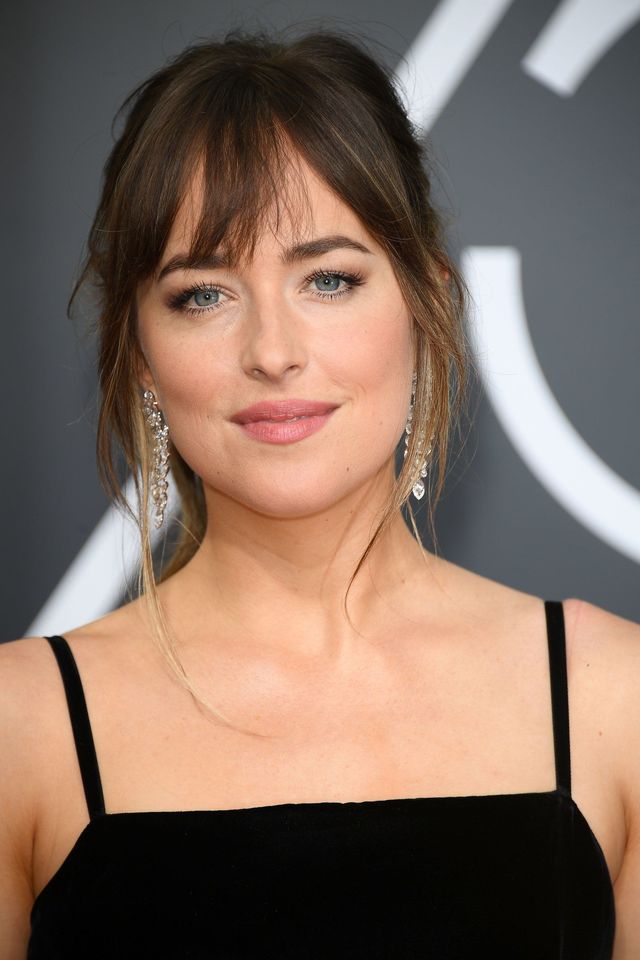 Dakota's soft balayage was given a subtle role in this Golden Globes look, with loose strands pulled out of her ponytail to pair with her trailing earrings.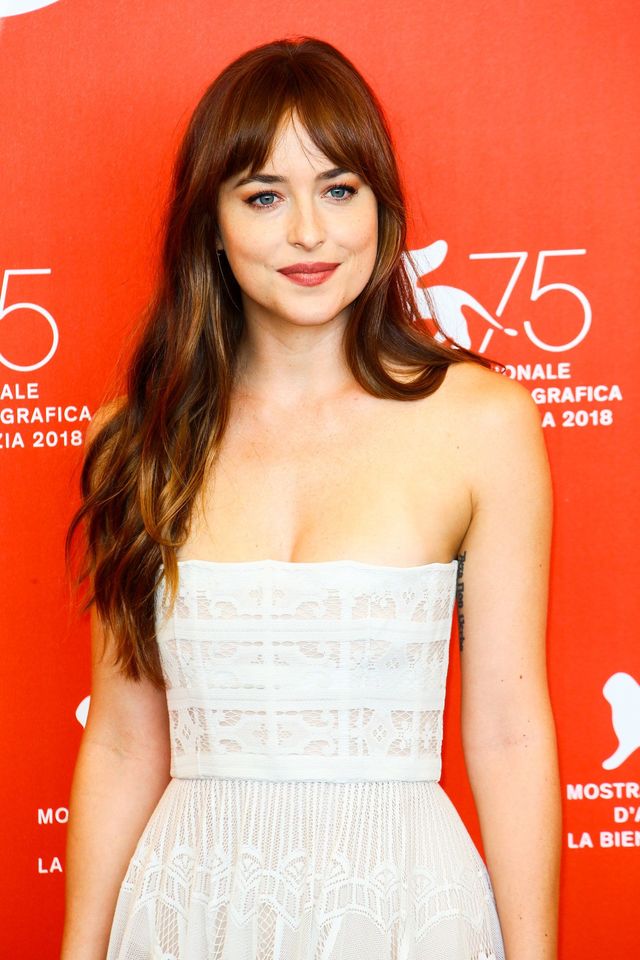 Dakota's hairstyle at its very best: long, loose and with a fringe centre-parted and full of easy movement.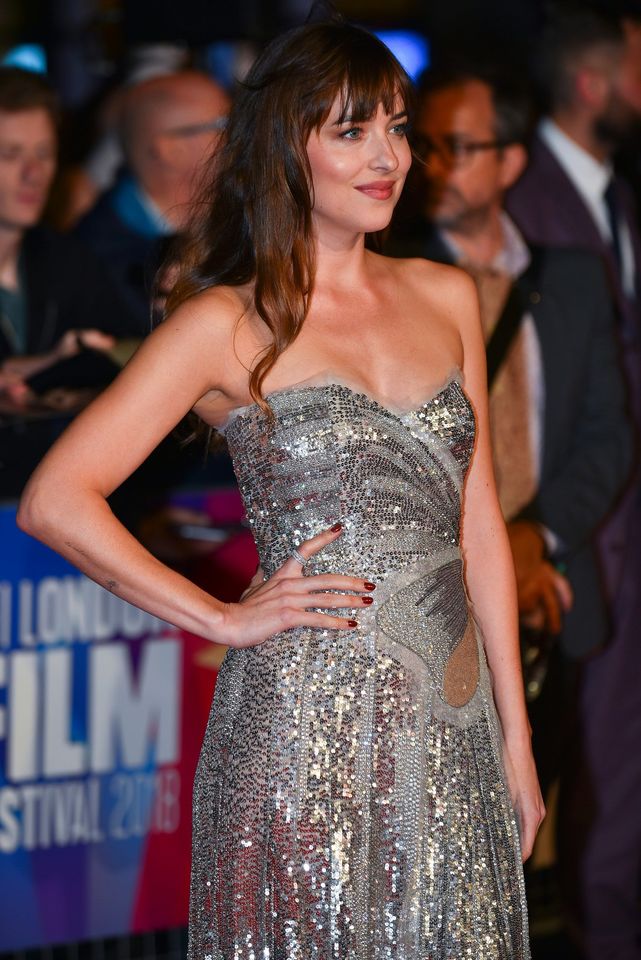 She wore a choppier fringe for the London premiere of Suspiria.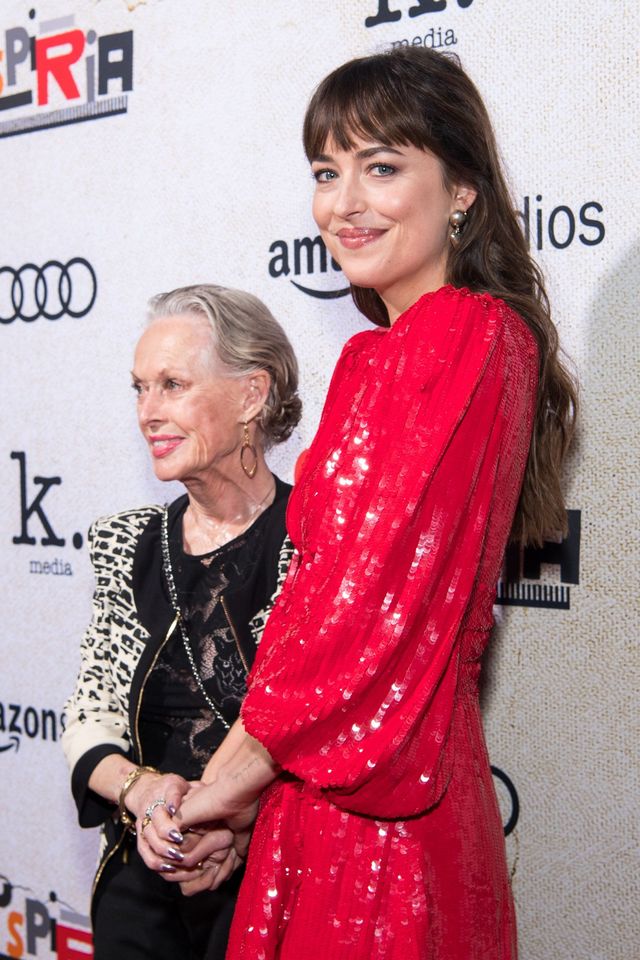 Stepping out with her grandmother, Tippi Hedren, and giving Celine by Hedi Slimane its first red-carpet moment in the process, the actor wore her hair brushed back in easy waves with a new, fuller fringe for the premiere of Suspiria.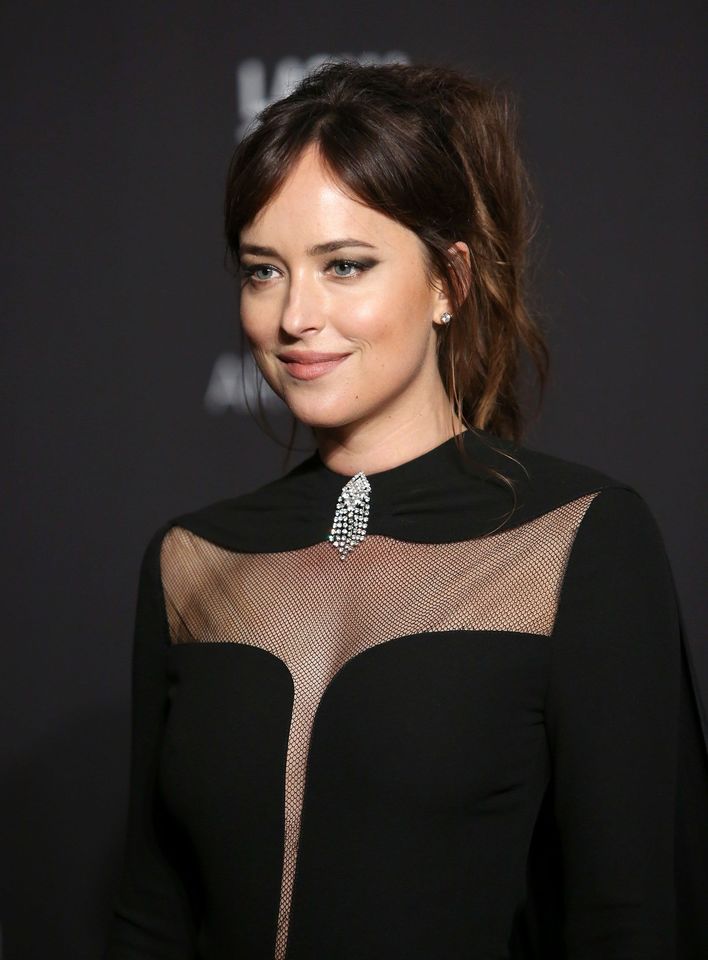 Another look of note for those of you either wanting to phase in a fringe or grow one out. We love it paired with a wavy high ponytail, too.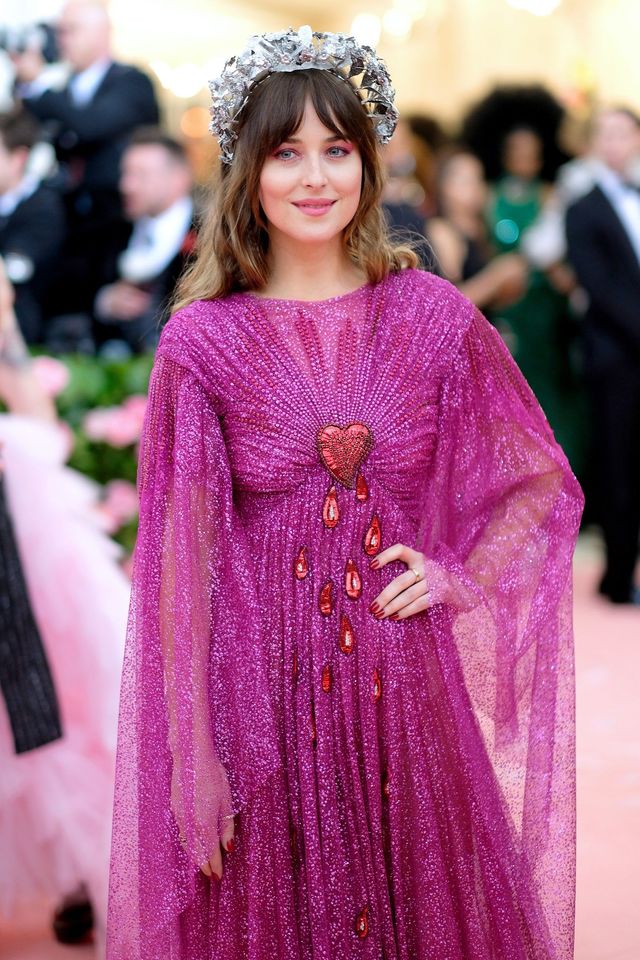 Not even a Gucci crown at the Met Gala distracted from Dakota's pitch-perfect fringe.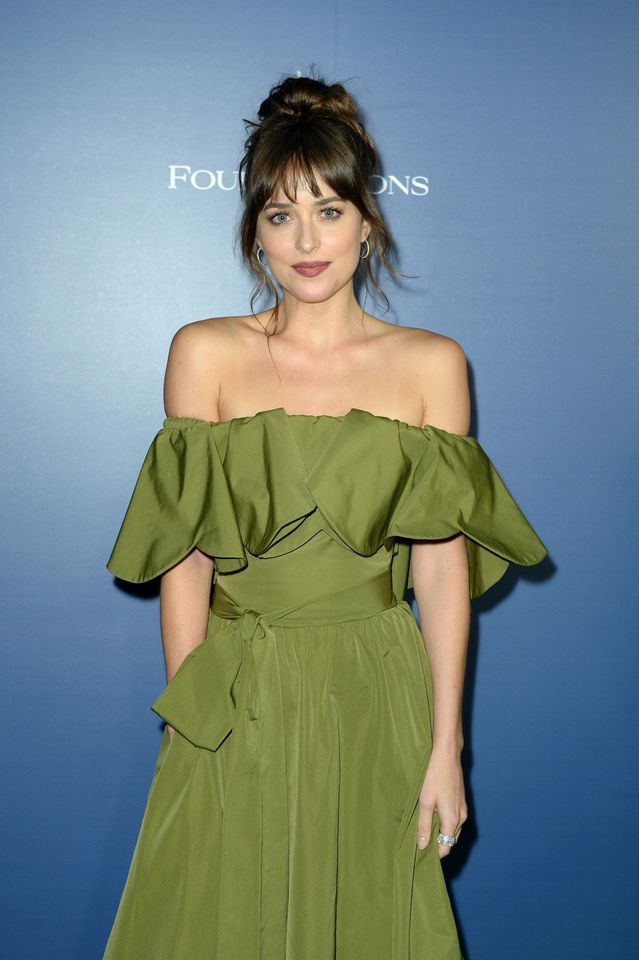 This top knot is familiar territory for most of us and works well with a fringe as a relaxed off-set to this look's otherwise glamorous execution at the 2019 Toronto International Film Festival.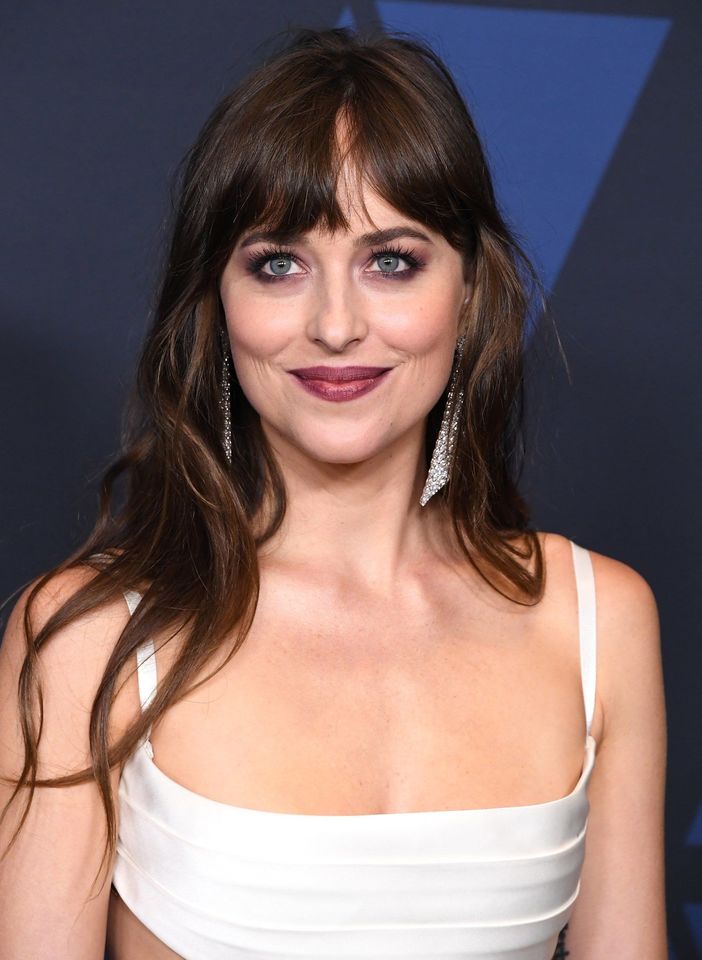 At the 2019 Oscars, Dakota dared to go bold with a striking make-up look, but stuck to what she does best in the hair arena. This look was textbook DJ: all tousled fringe and gently tousled, flowing hair.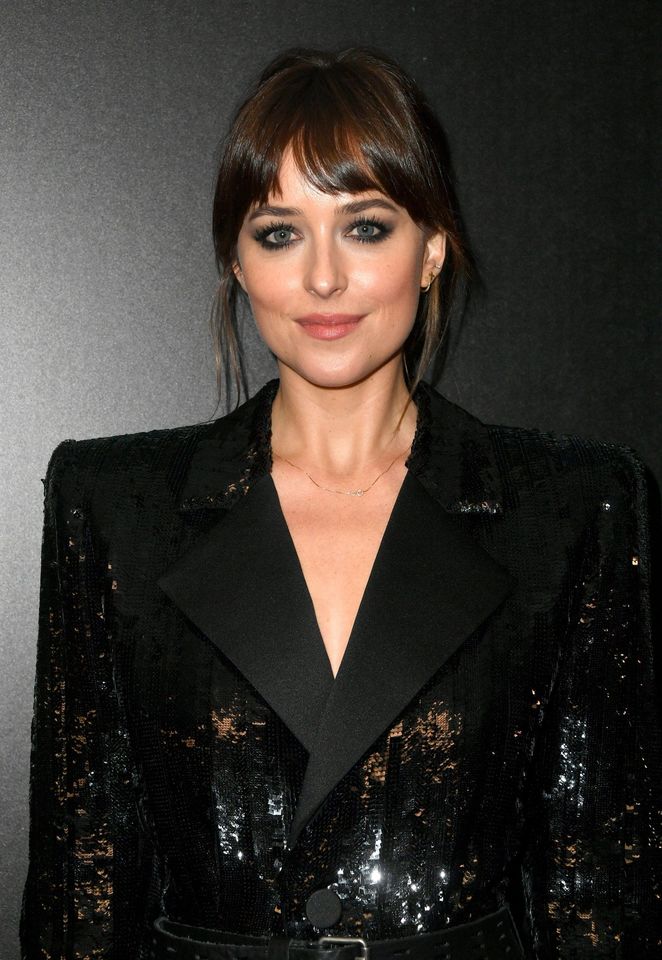 Has there ever been a more shining set of bangs? Here, her silky smooth hair was paired perfectly with a sequin blazer.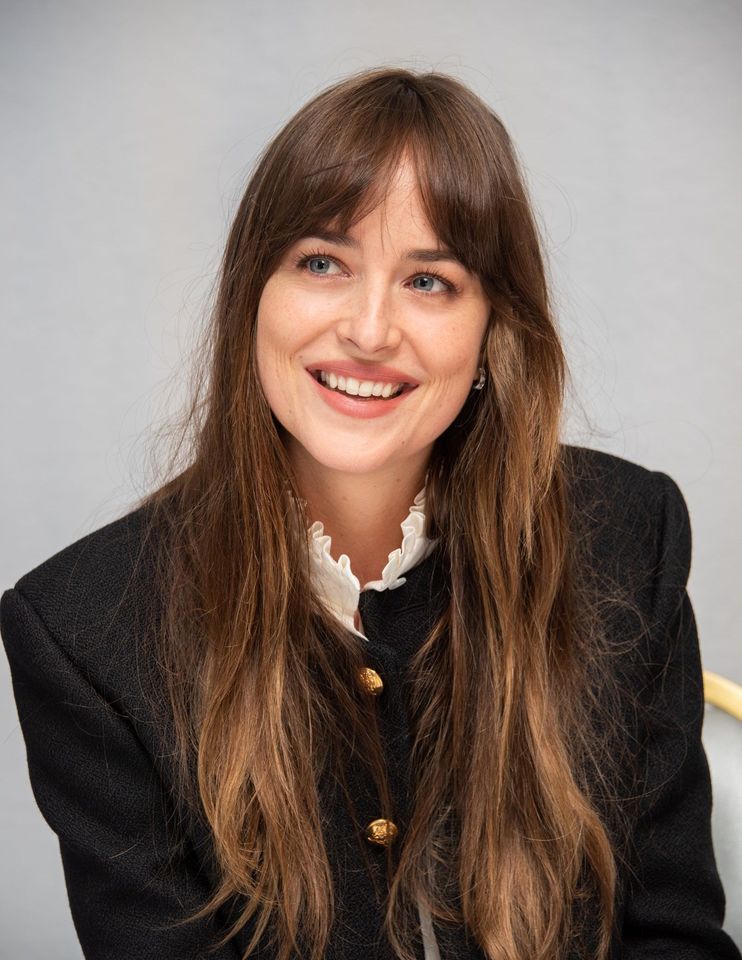 The actor's hair here is a perfect example of how a choppy fringe can add a more romantic element to bed-head waves.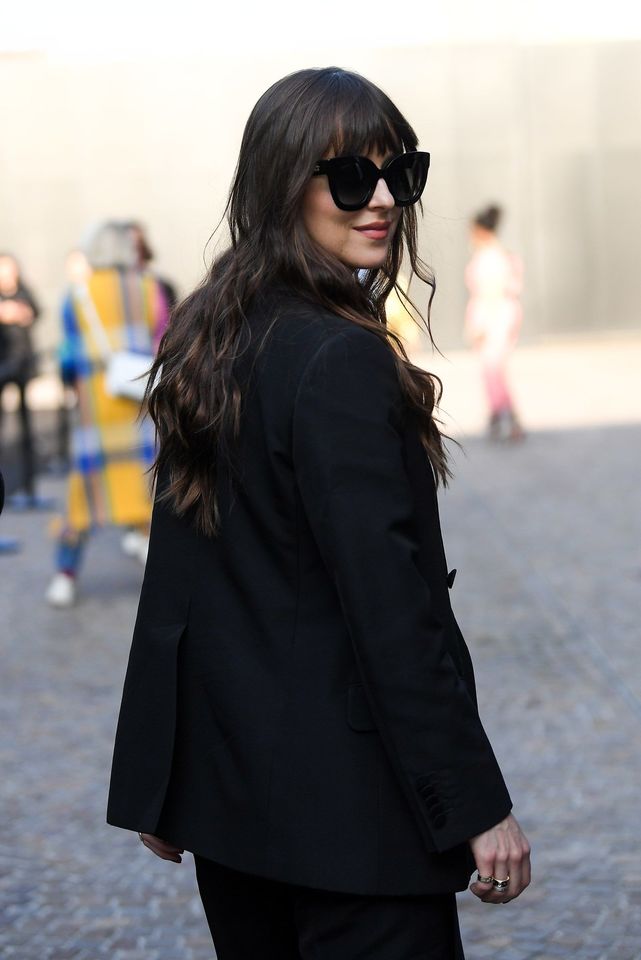 Returned to a full fringe, Dakota wore her dark brunette hair in long waves for a softer addition to black Gucci tailoring.