We've found 17 work- and weekend-appropriate ways to wear the shoe without shoving you completely out of your comfort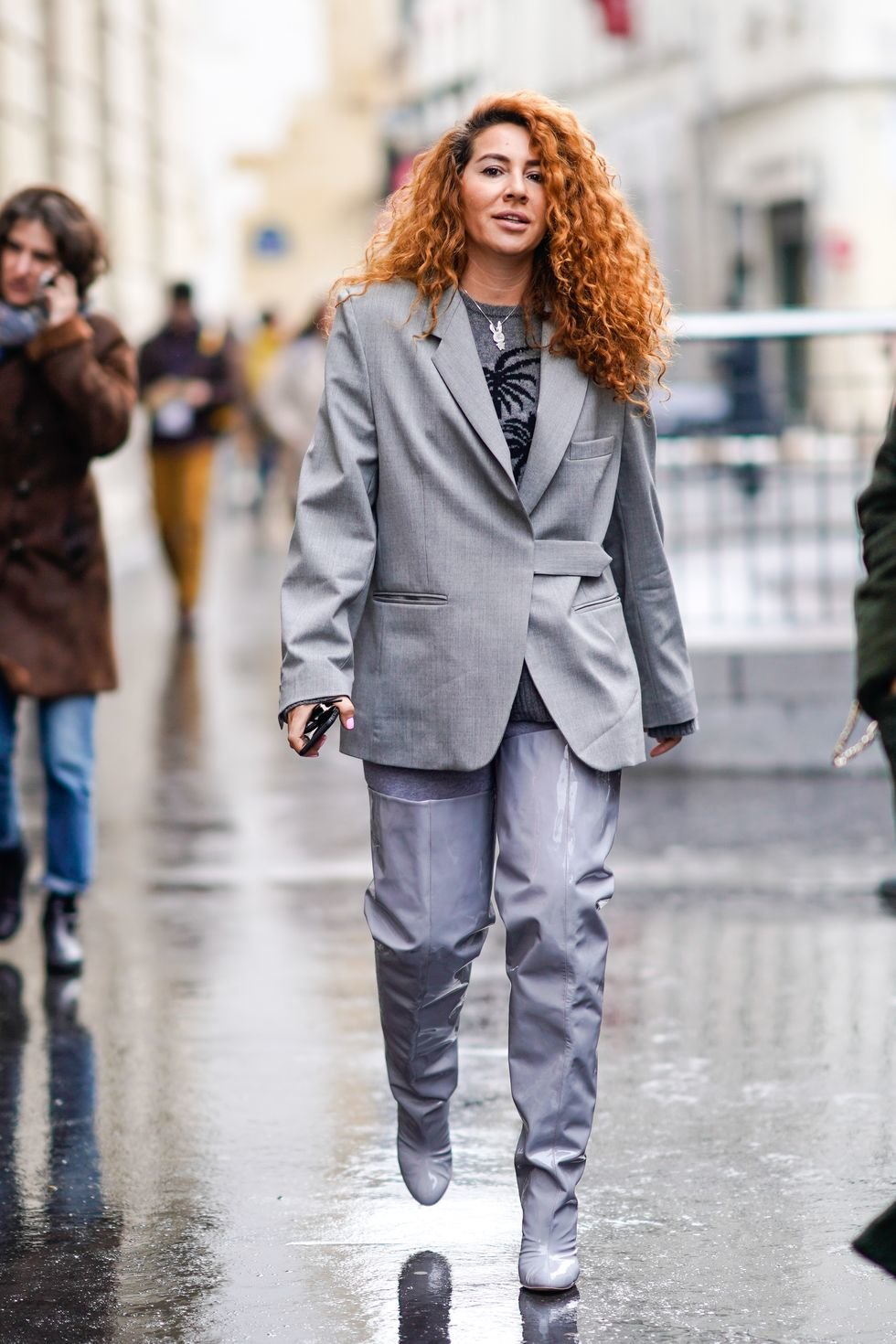 Suit Up

Thigh-high boots can look prim and proper, rather than super casual, when worn with a blazer or tailored jacket. Take a note from this street style star and go for a monochromatic color scheme. These small changes took the outfit from plain to power woman on the move.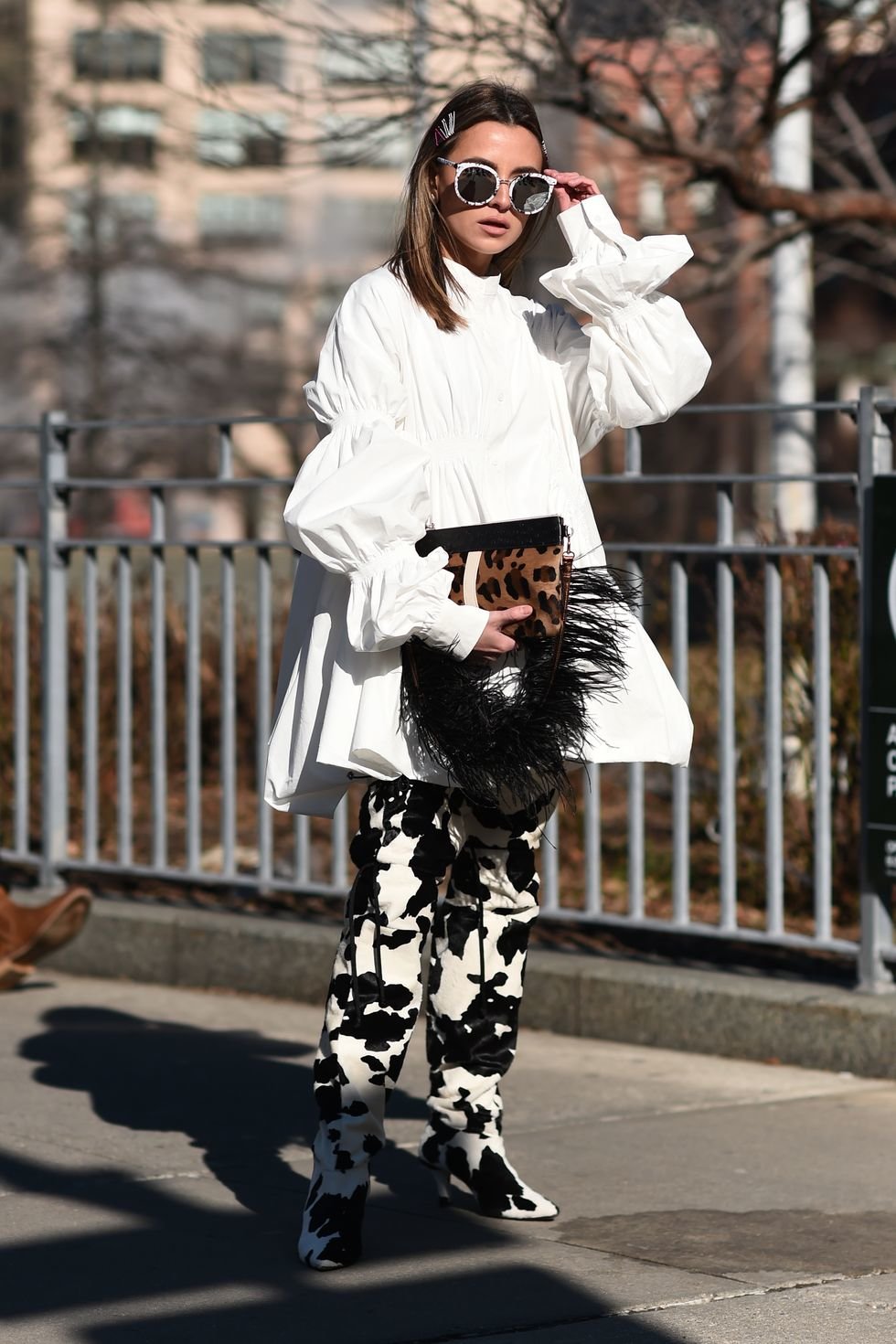 Animal Print Galore

Sometimes you want your thigh-high boots to make a statement and a cow print pair fulfills this job. Let the boot have the spotlight by keeping everything else neutral. However, if you do want to take that extra style step, add in a contrasting animal print through a small accessory.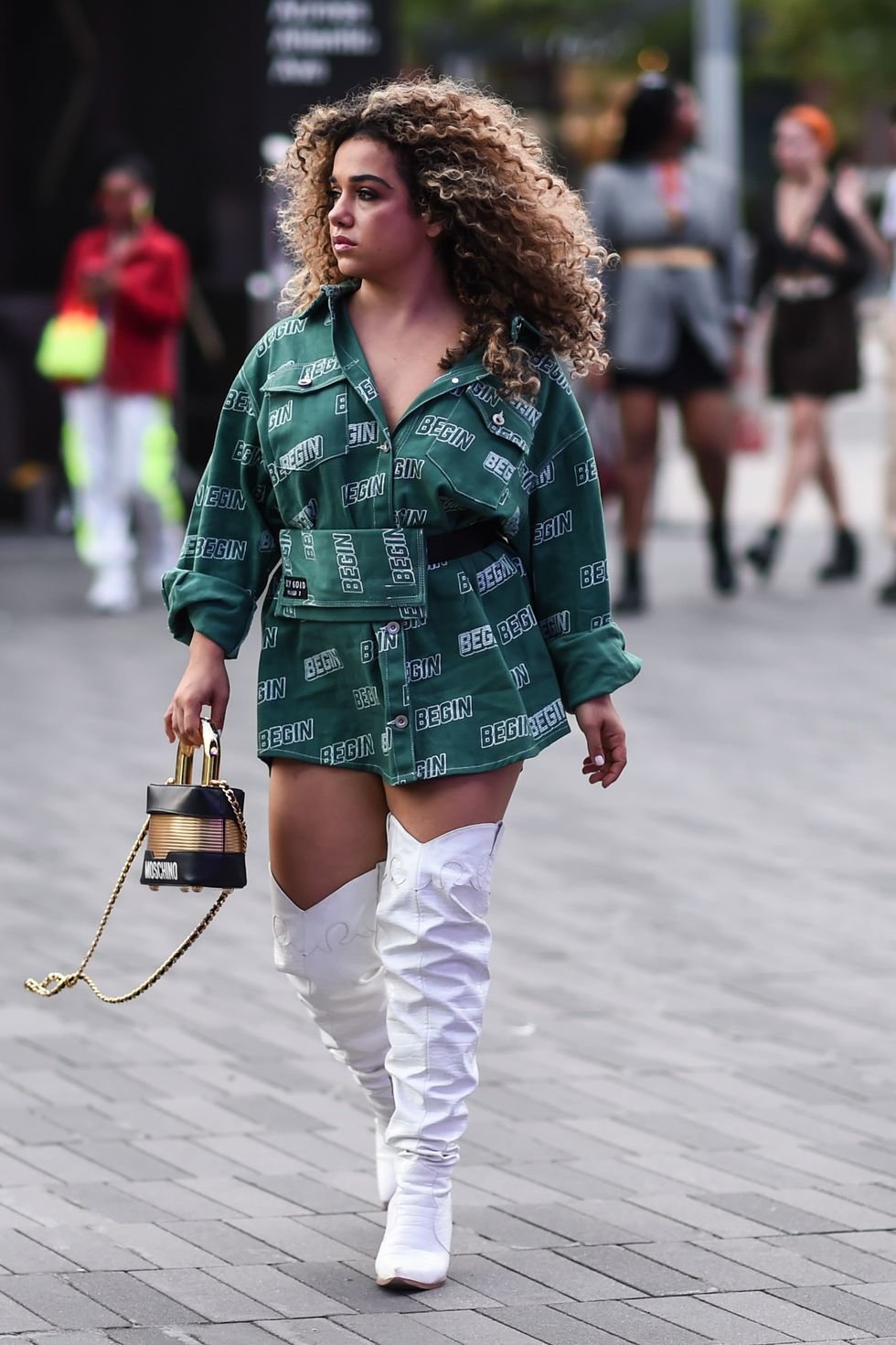 Wild West

Thigh-high boots don't have to be strictly lace-ups and skinny column silhouettes. They can have a cowboy-inspired feel. To keep you outfit from feeling like the wild wild west, style with a fitted top and a trendy handbag.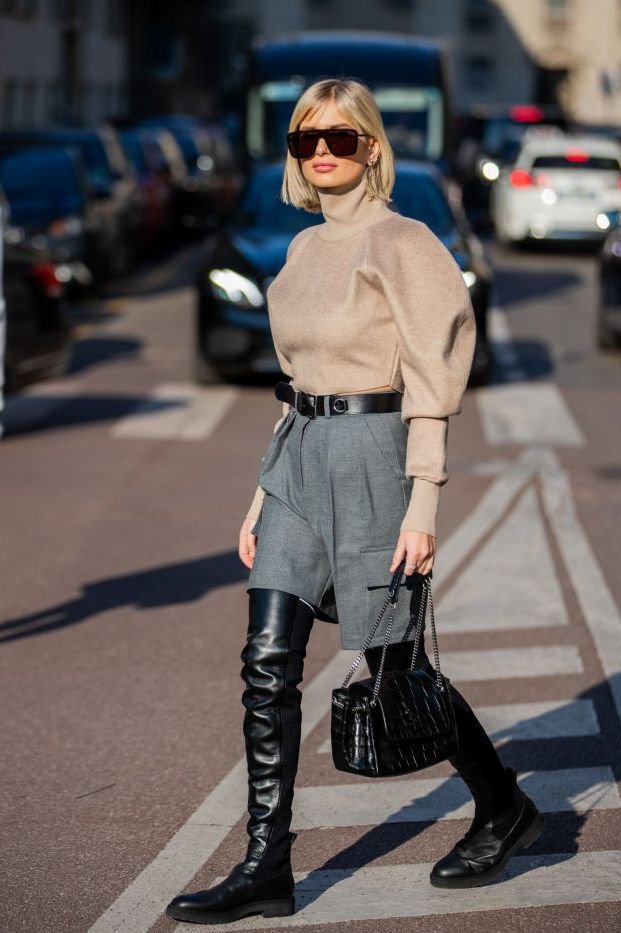 Shorts Forever

Meet your thigh-high boots halfway with a pair of belted wool or leather shorts. The bottom adds more intrigue than a pair of blue jeans and allows you to extend the shelf life of your favorite summer bottoms.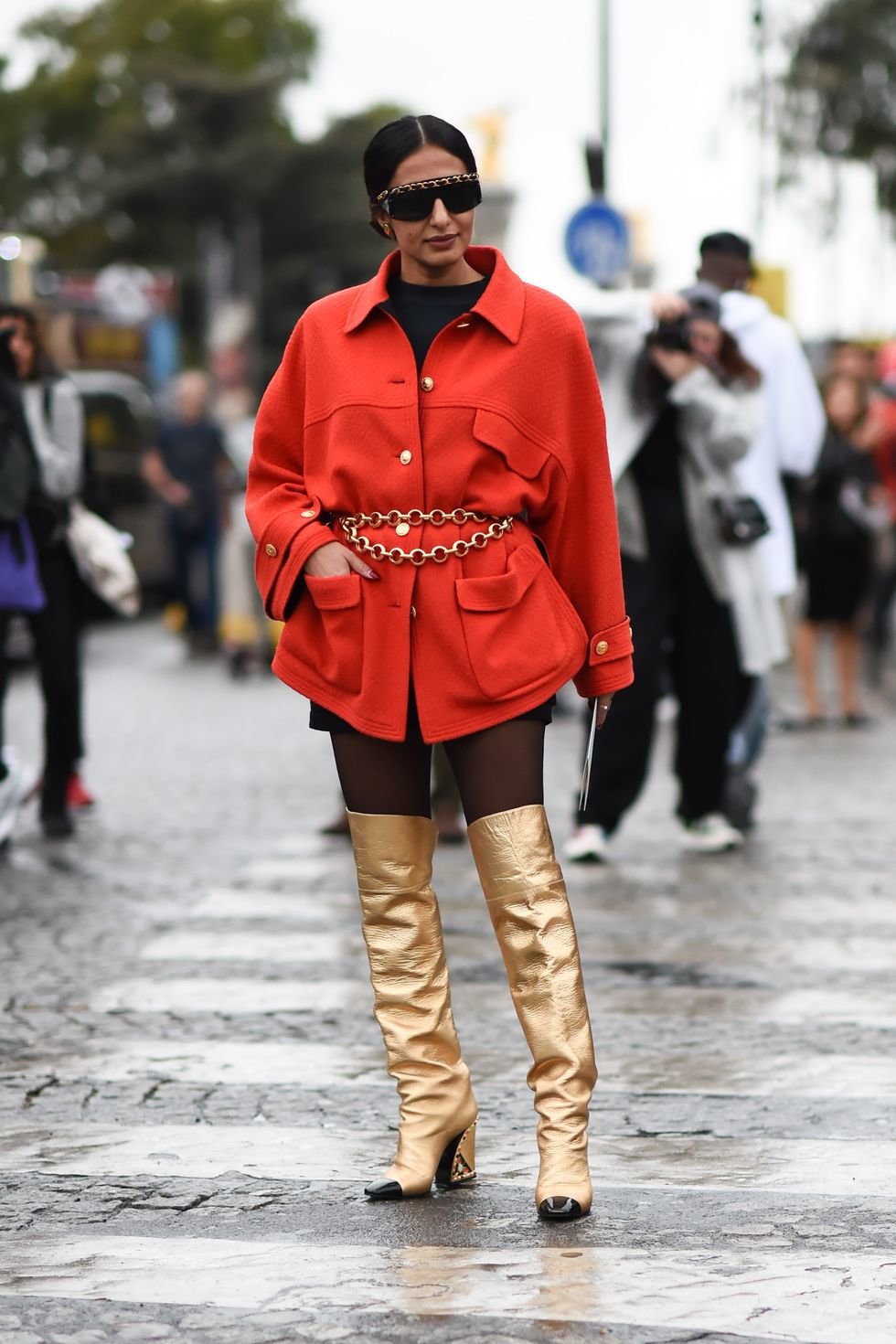 Let It Shine

Gold thigh-high boots are for the brave, and if that sounds like you then there's nothing stopping you from rocking a pair 24/7. Keep your outfit bold and cool while also accessorizing with some gold accented pieces like a belt.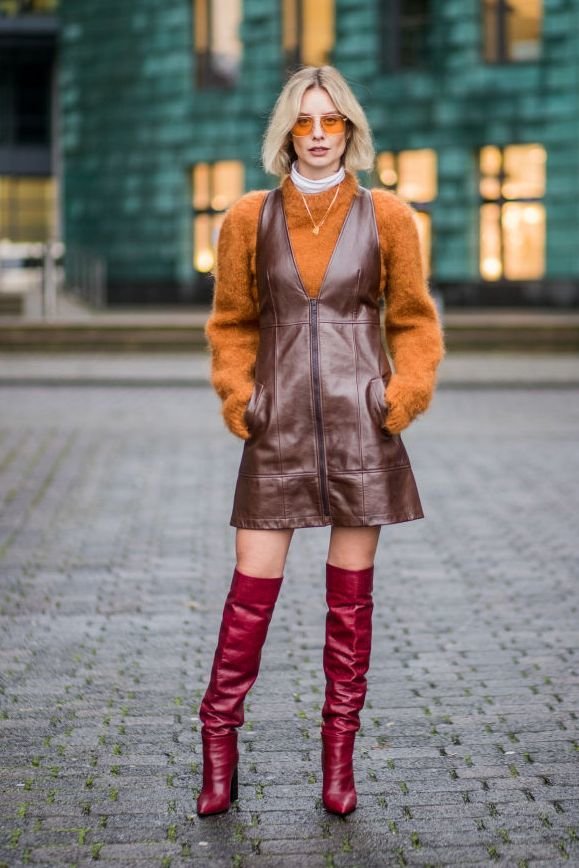 Sweater Weather

Sweaters, jeans, and boots is an easy combo, but here's another quick idea for ya: sweater, leather dress, and thigh-high boots. The outfit is great for the beginning days of fall to keep you warm and cool at the same time.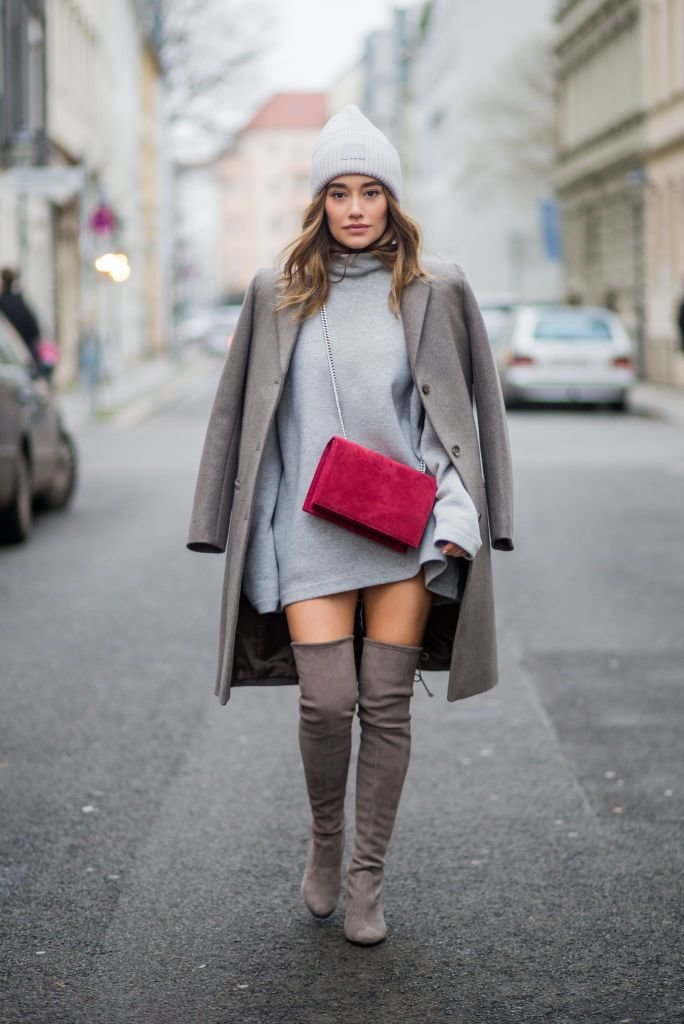 Dreaming About Summer

You're not ready to part with your summer mini dress. The solution? Throw on a pair of thigh-high boots, maybe some tights, and then cocoon yourself into a coat. The trick to pulling off this outfit is covering up as much as possible. And, calling a cab to get to and from locations.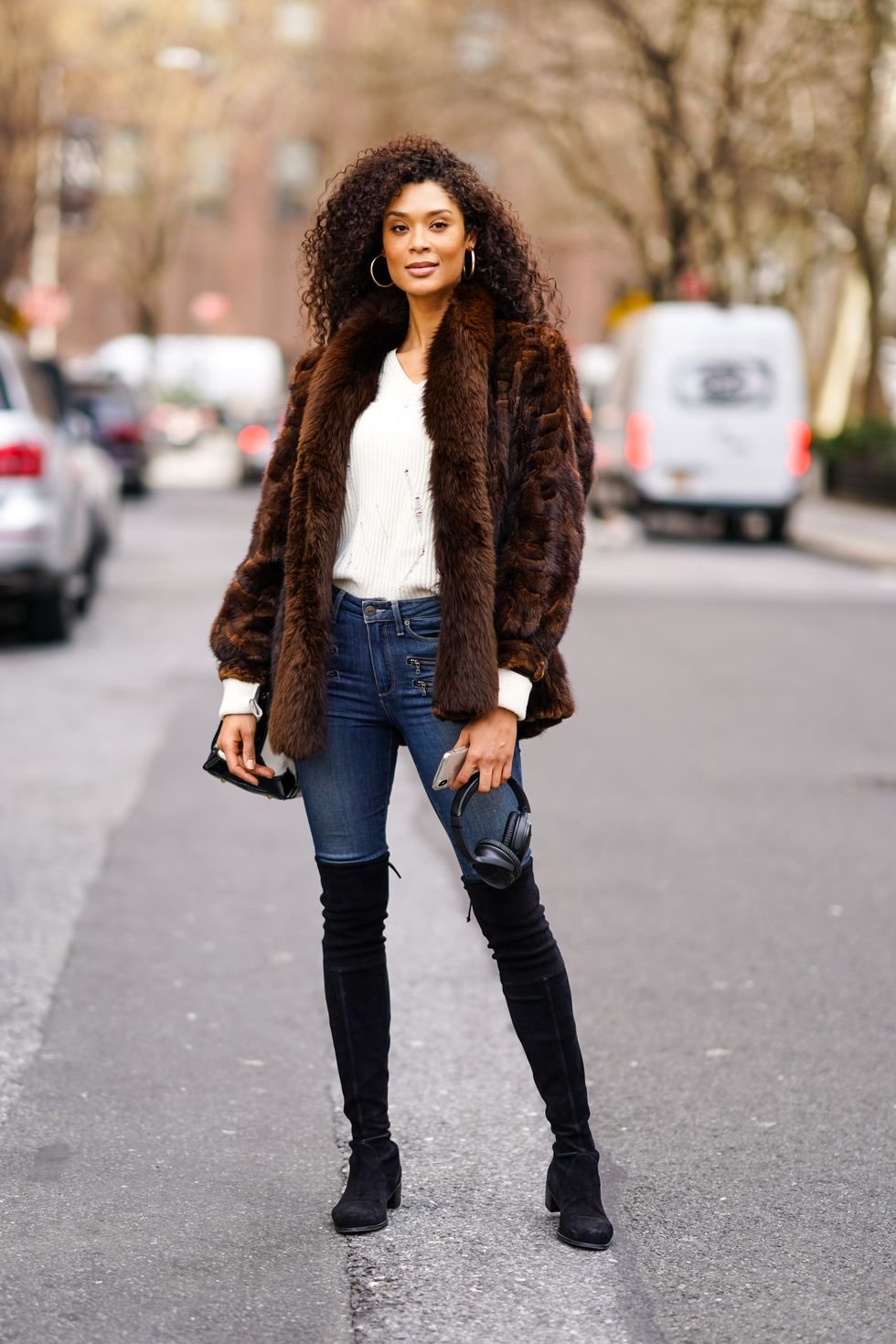 An Everyday Look

If you're just warming up to the idea of wearing thigh-high boots, they do make you feel invincible and cool, keep it simple with jeans, your favorite top, and a furry coat. You'll feel dressed up without completely leaving your fashion comfort zone.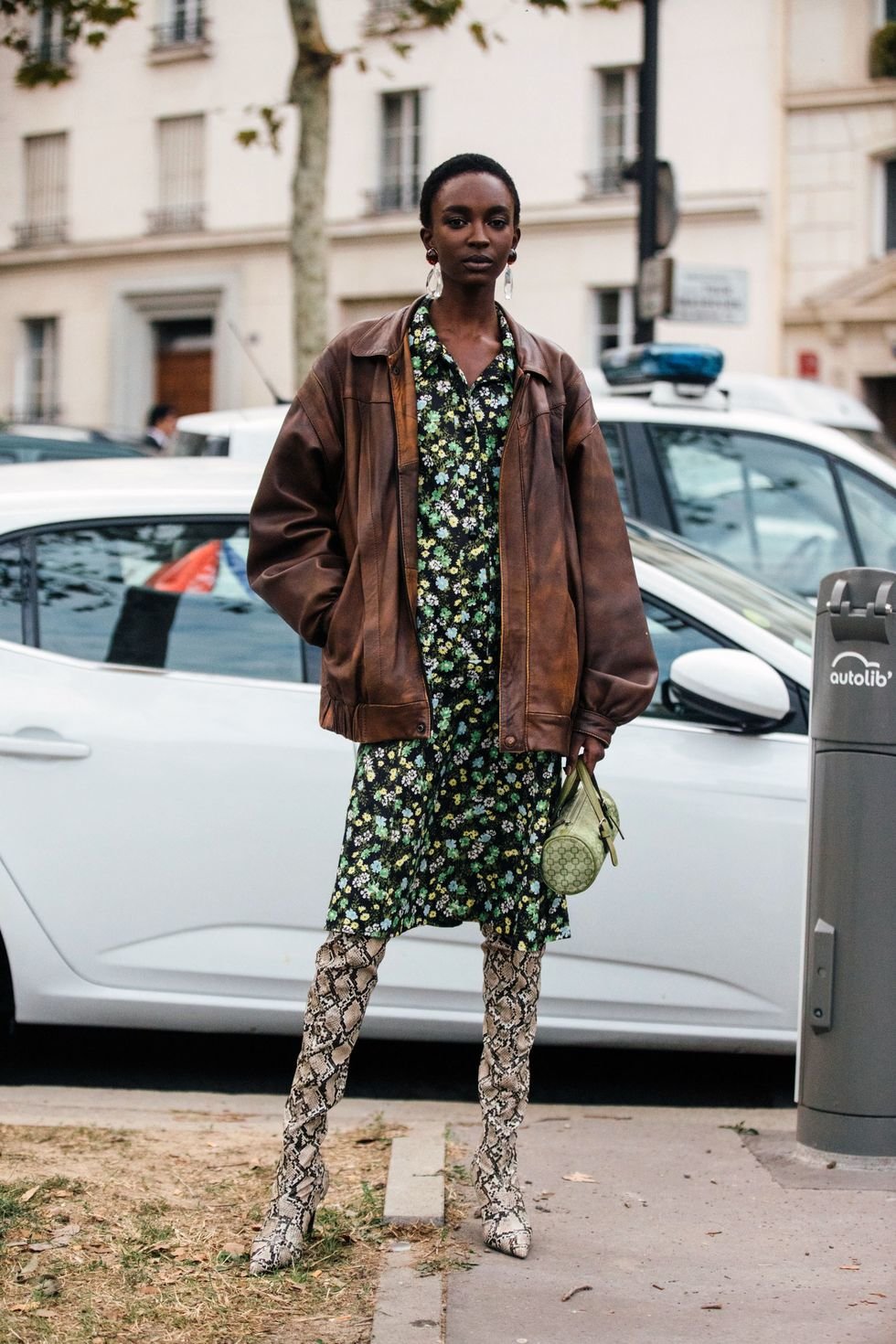 Prints, Prints, and More Prints

Remember when you couldn't care less about mixing all sorts of wacky prints as a child? Pay homage to that feeling by opting to style your thigh-high animal boots with some sweet florals. Take joy in dressing up for yourself, not the critics.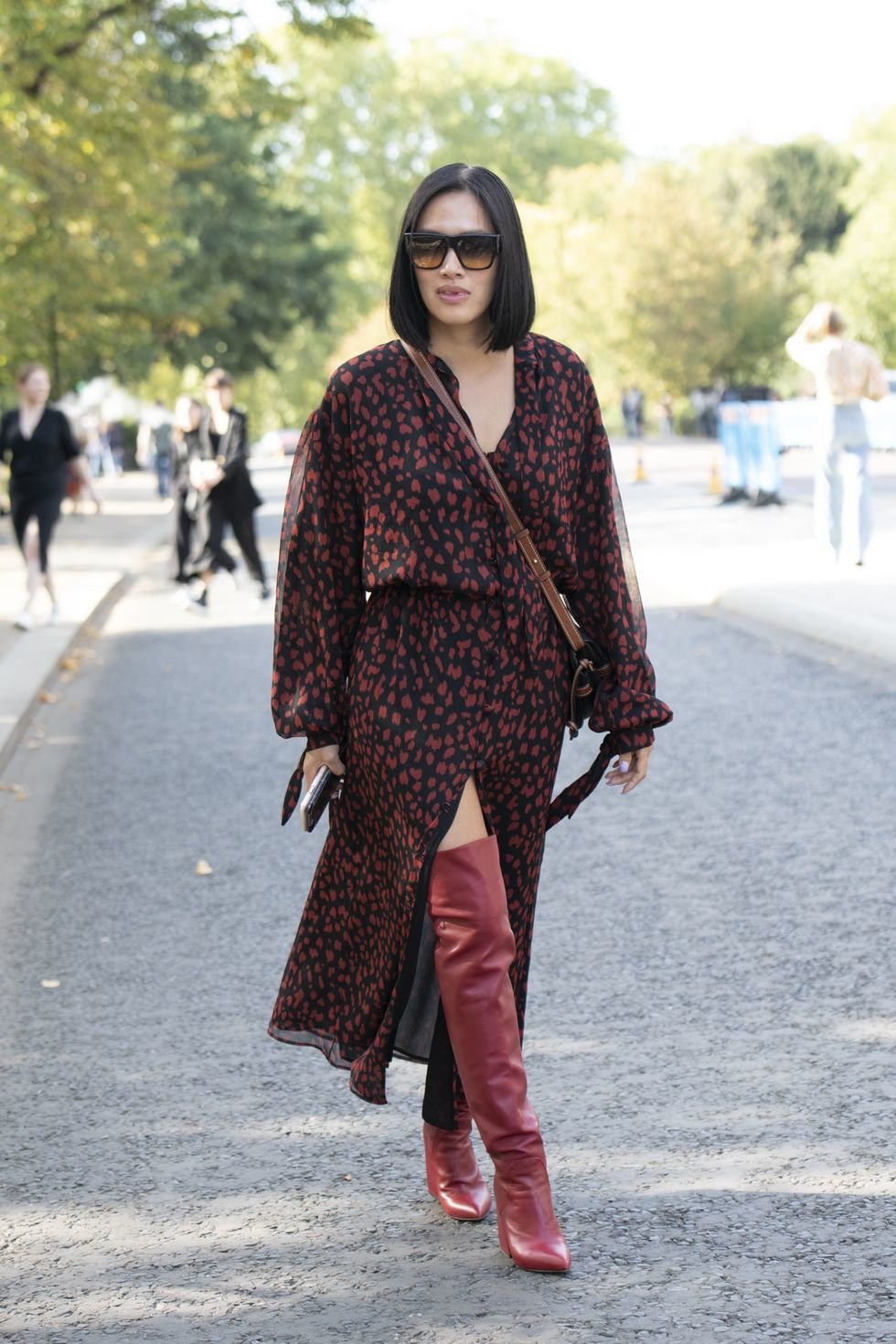 Dress It Up

My personal go-to for wearing thigh-high boots is underneath a flowing maxi dress. Even better is if there is a side slit that allows you to show off your footwear with every step you take.


Matrix Mode

Whether or not you've watched The Matrix, you're probably all too familiar with the black trench coats from the film. Take things up a notch with a pair of glossy red thigh-high boots and a vintage band tee.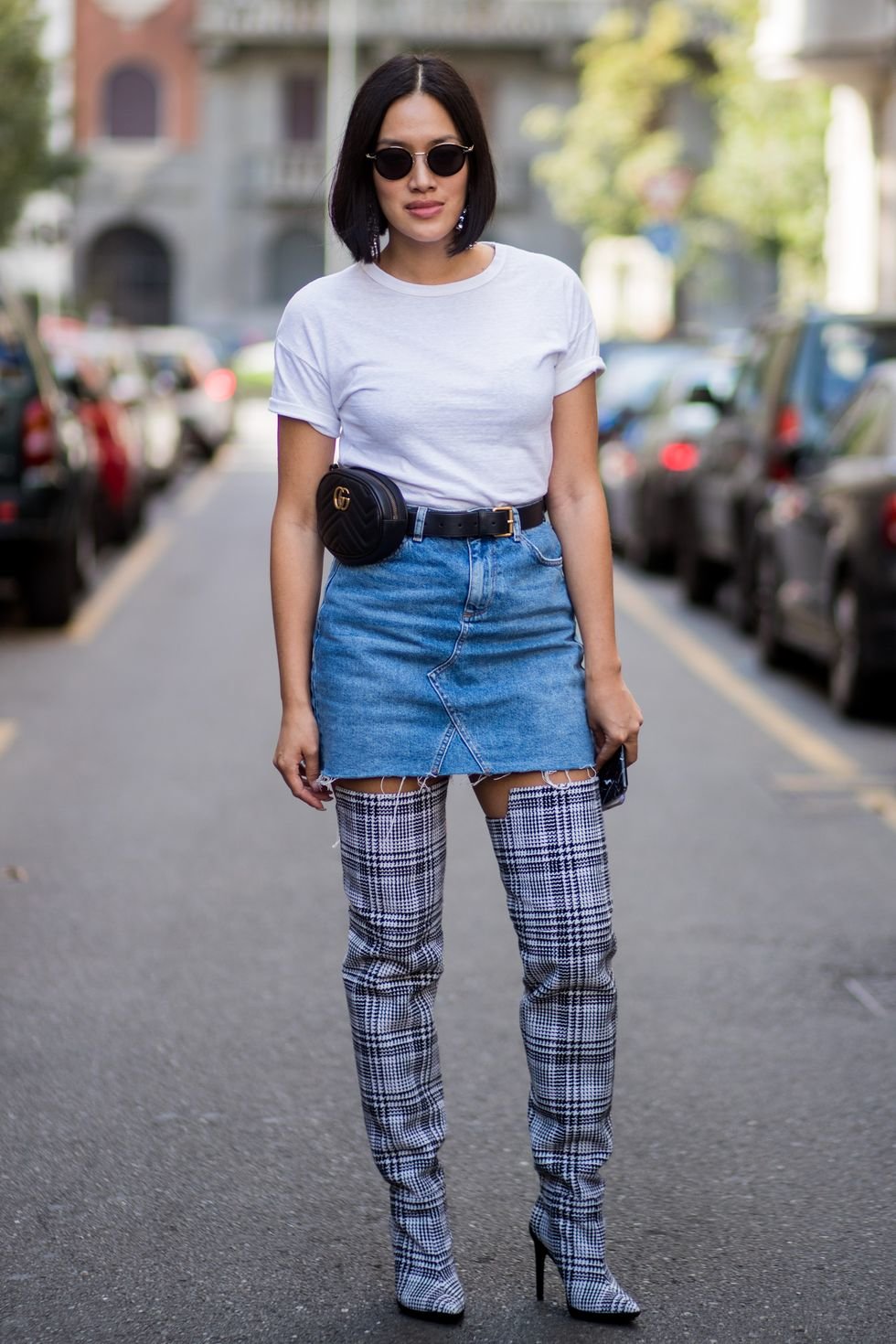 Putting Up With Plaid

Animal print not your thing? That's totally fair. Select a pair of boots with the plaid treatment instead. This classic pattern goes well with something as simple as a denim skirt and tee while adding that extra-ness to your everyday look.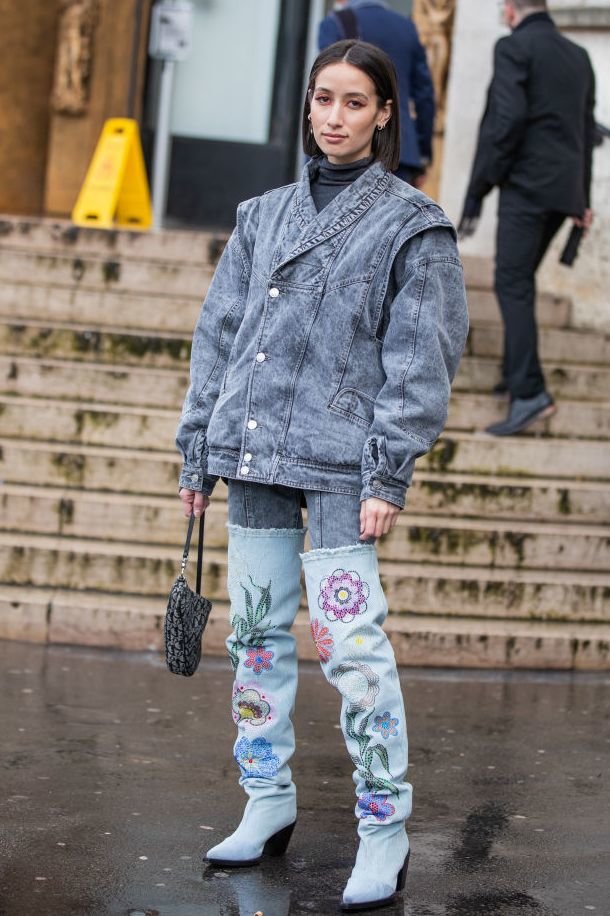 Denim on Denim

One of my favorite denim on denim...on denim looks. The key is to keep your pieces in the same color family or as a complete set and let your boots stand out, not fade into your outfit.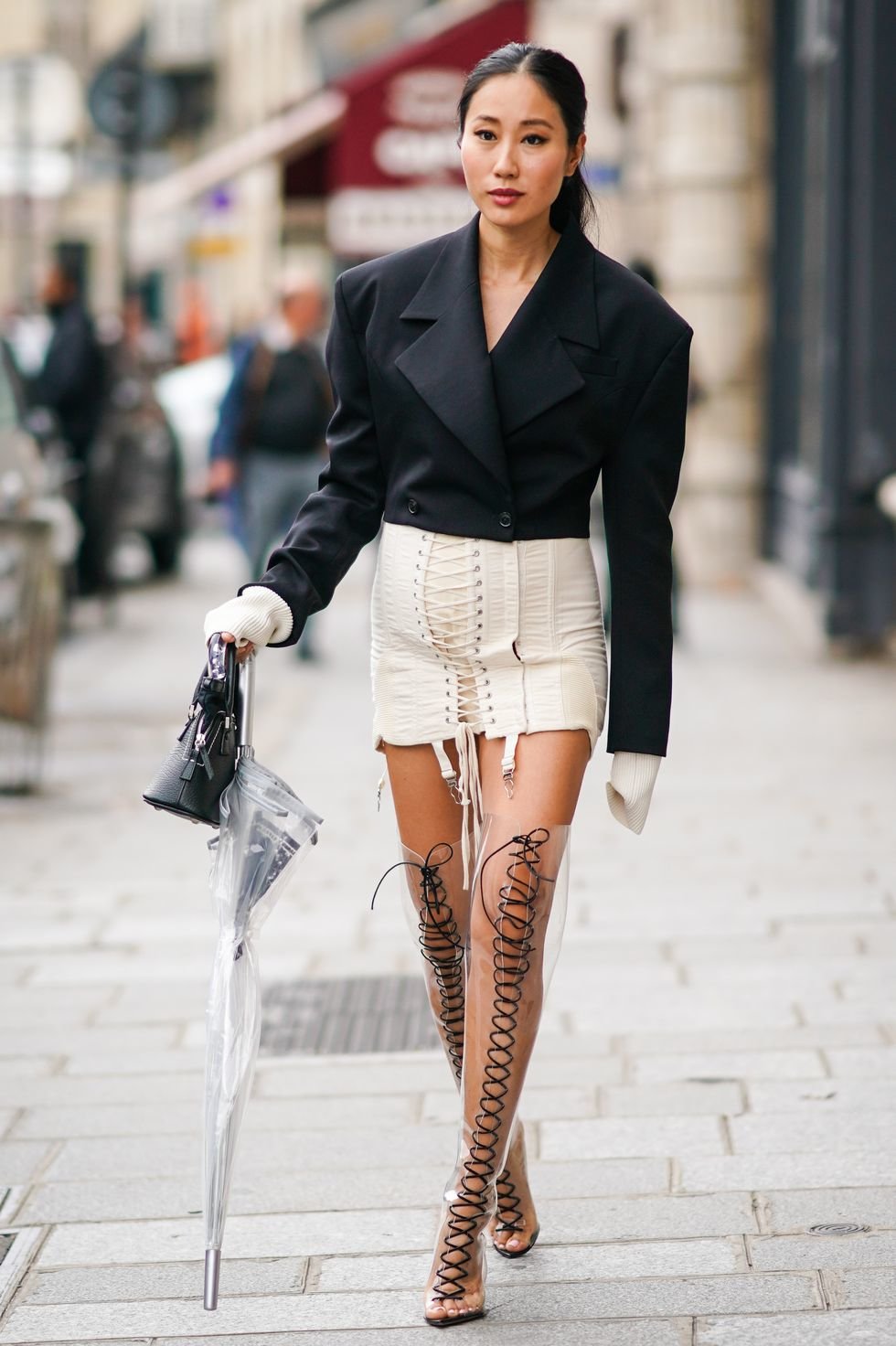 Totally Transparent

If none of the thigh-high boot options thus far has appealed to your fashion senses, here's a pair that might change your mind. This transparent lace-up footwear will definitely make your head, and a few others, turn.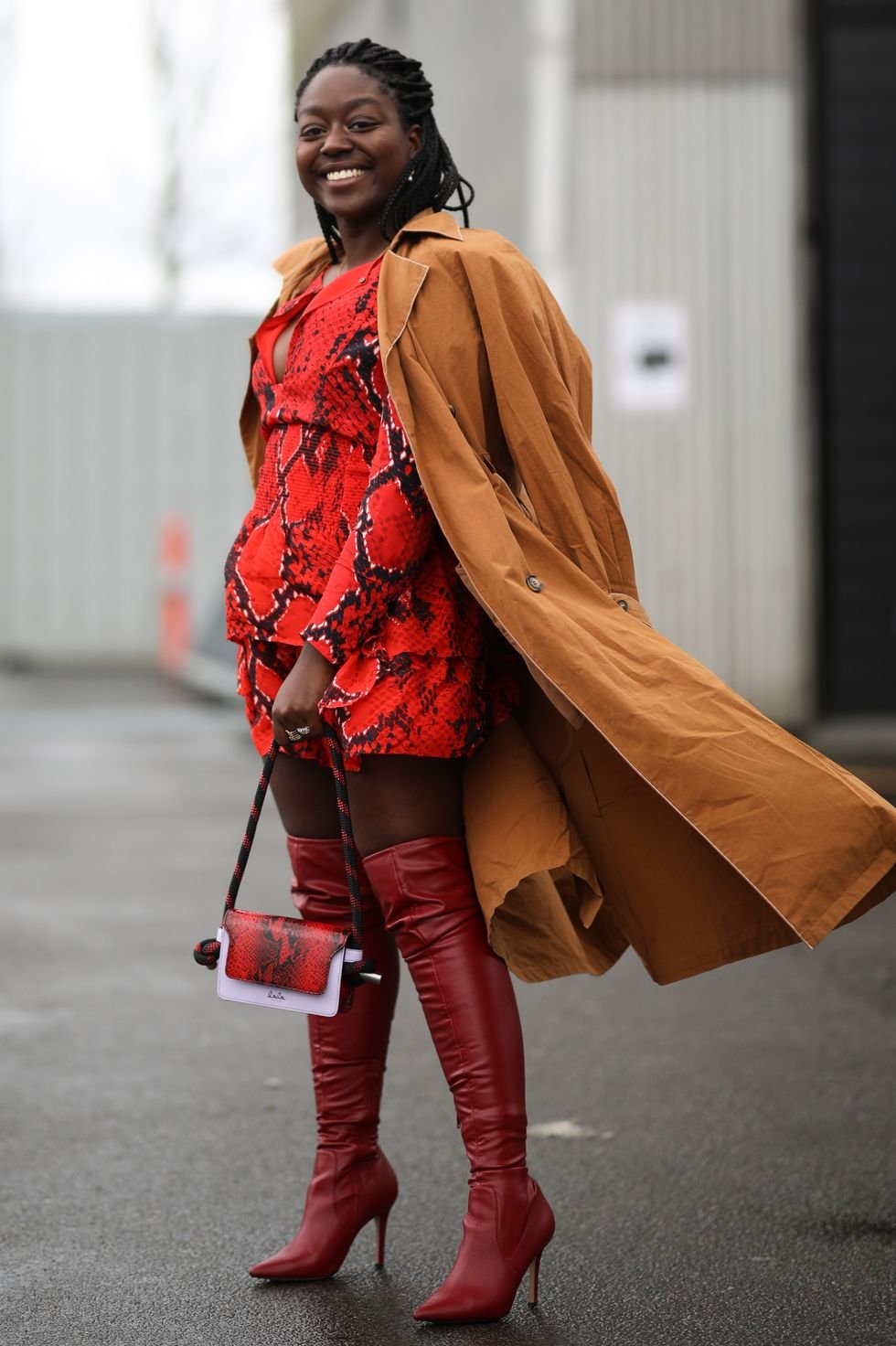 Firecracker Red

Don't be afraid to pile on the color if you're wearing red thigh-high boots. It's a sure sign that you're confident in your style and in your own skin. A total street style moment.