From creepy spider webs to bloody vampires, here are 19 Halloween manicures to recreate at home.


Nails To Die For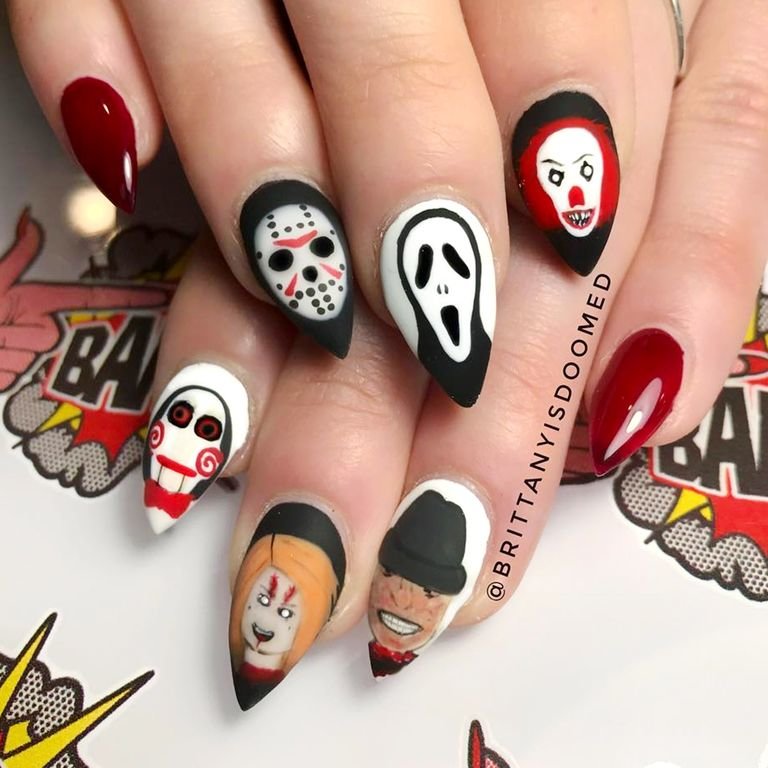 Horror movie buffs would kill for this murderer-themed mani. Paint your favorite big screen menace onto sharp stiletto nails for a terrifying Halloween treat.


Bloody Massacre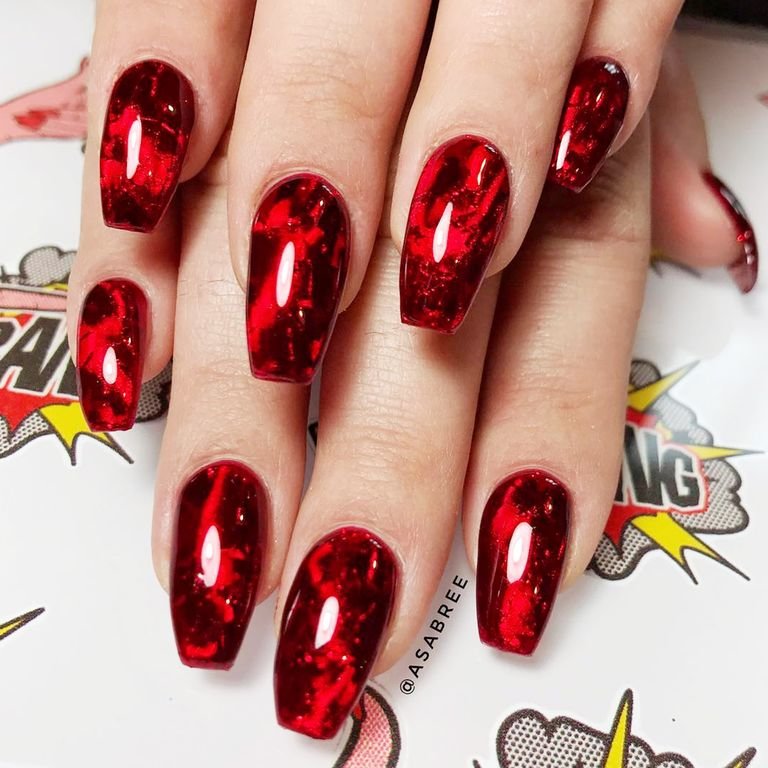 Carrie, is that you?! If you're dressing up as the blood-drenched teen queen, match your costume to your nails with this ruby red set. To create this look, use a foil base with red glass gel for a slick and sinister finish.


Charlotte's Web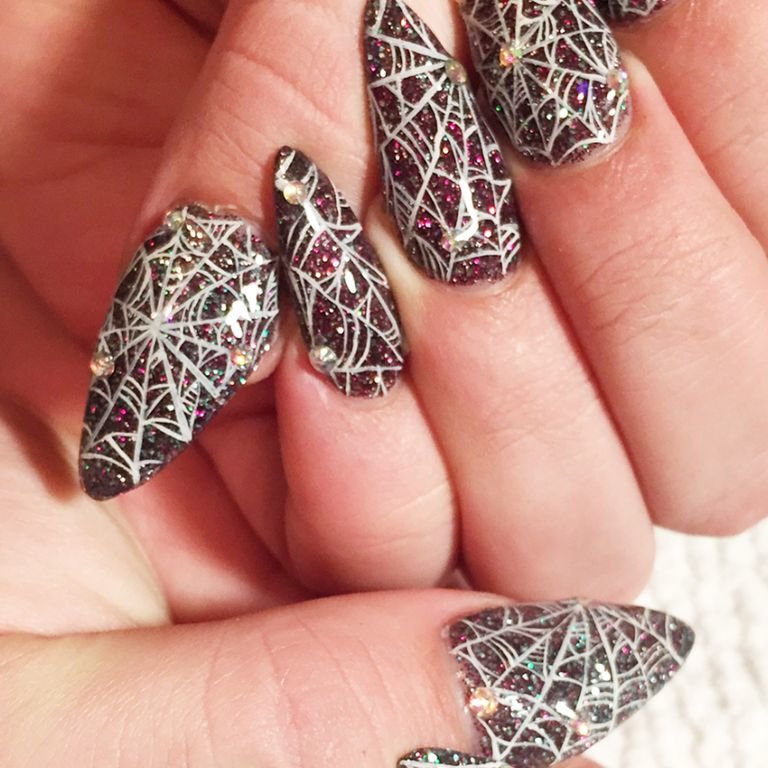 Spinning this web may look difficult, but this nail design is all about simple white lines. Apply a glittery base coat then use a thin brush to create the web effect. Want some extra pop? Add a rhinestone to the center.


Nail in the Coffin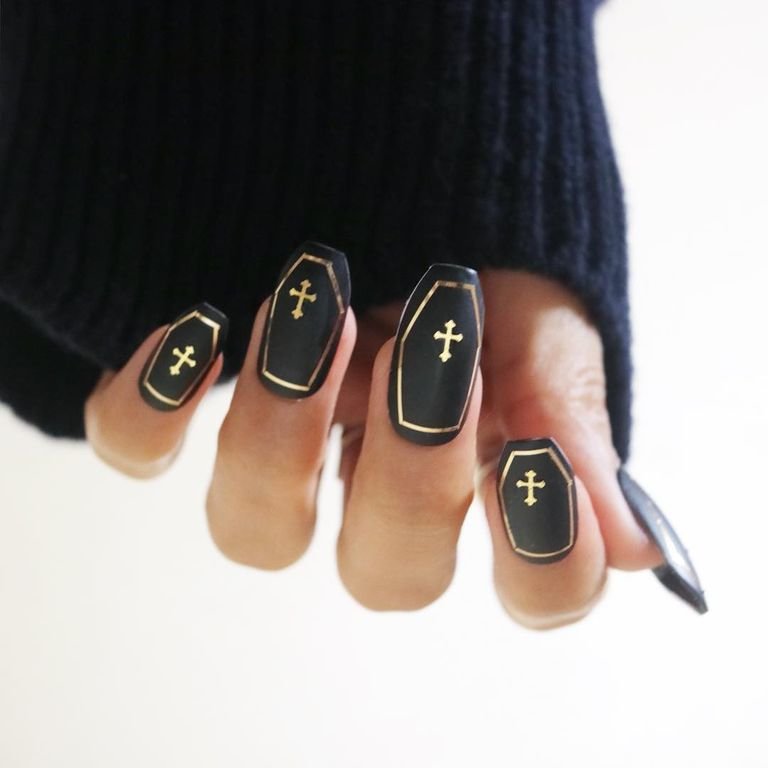 Coffin nails, literally. Carefully shape your nails with a nail file, then apply a matte black nail polish. Wait for the polish to dry, then add gold accents and lines. Finish off with a clear top coat.


Day of the Dead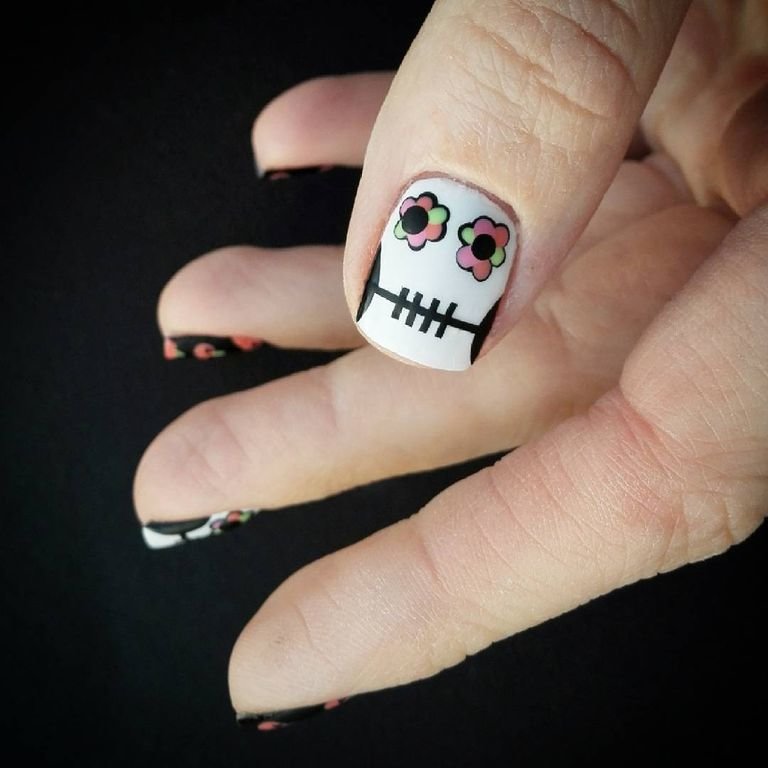 Dia de los Muertos face paint has been used to death, so why not try it as a nail design? Start with a white matte base color and use a detail brush to create tiny skeletons and flowers.


The Omen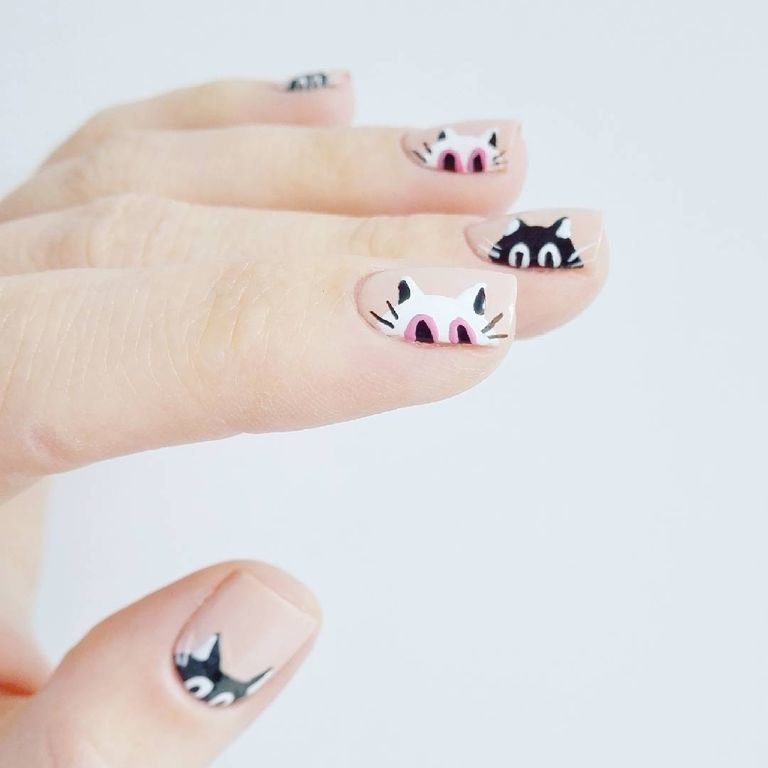 Black cats are bad luck, but your nails should be safe. Apply a nude base coat and wait to dry. Using a black polish, paint half moons on the side of your nail. Go in with a detail brush to paint ears, whiskers, and eyes.


Back Stabber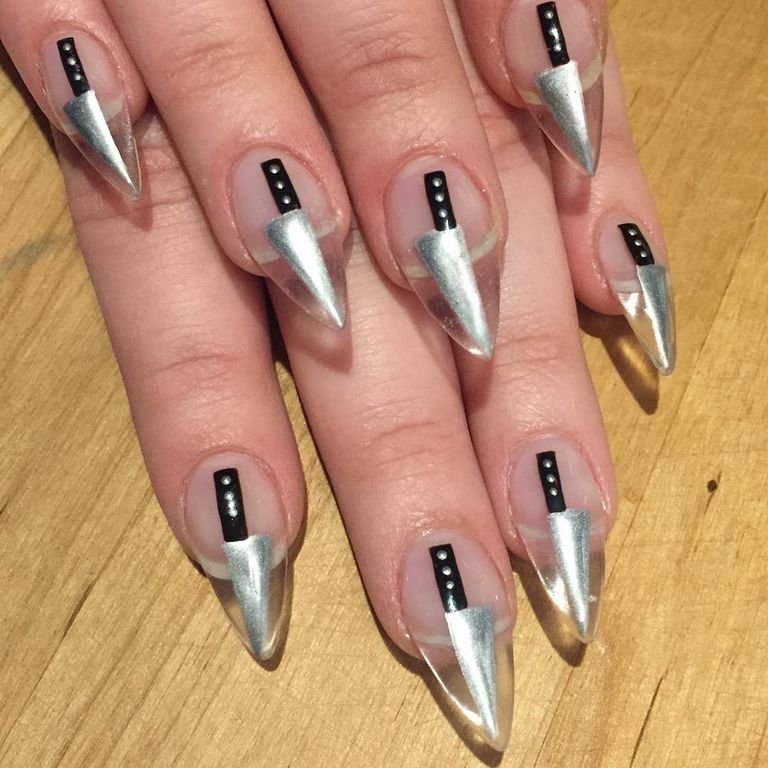 If nails could kill! Paint sharp silver knives onto clear stiletto nails for a murder-worthy mani. Bonus points if you wield your own costume knife.


Werewolf Rising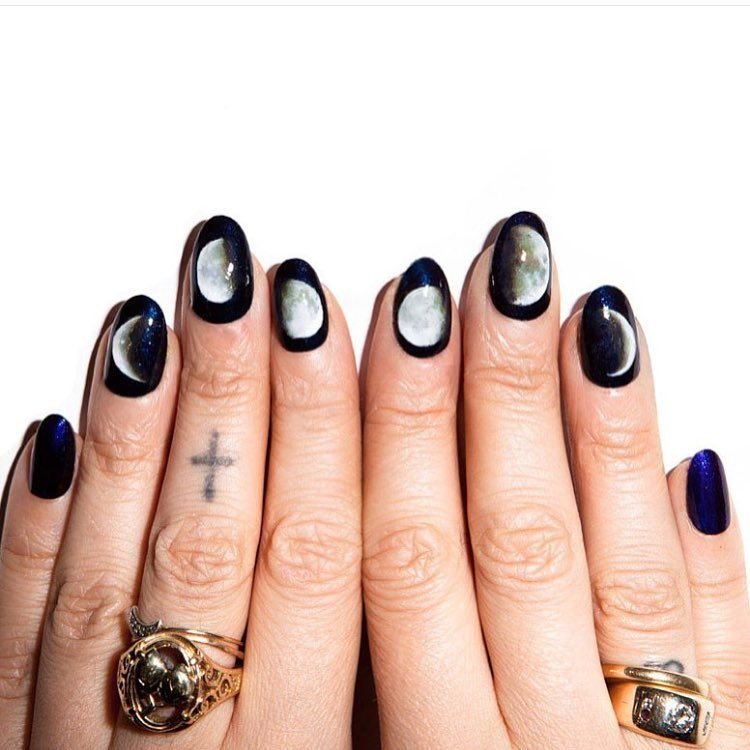 Patiently awaiting the next full moon? From waxing crescent to waning gibbous, the phases of the moon manicure will count down the days until you transform into a Werewolf.


Simple Half Moons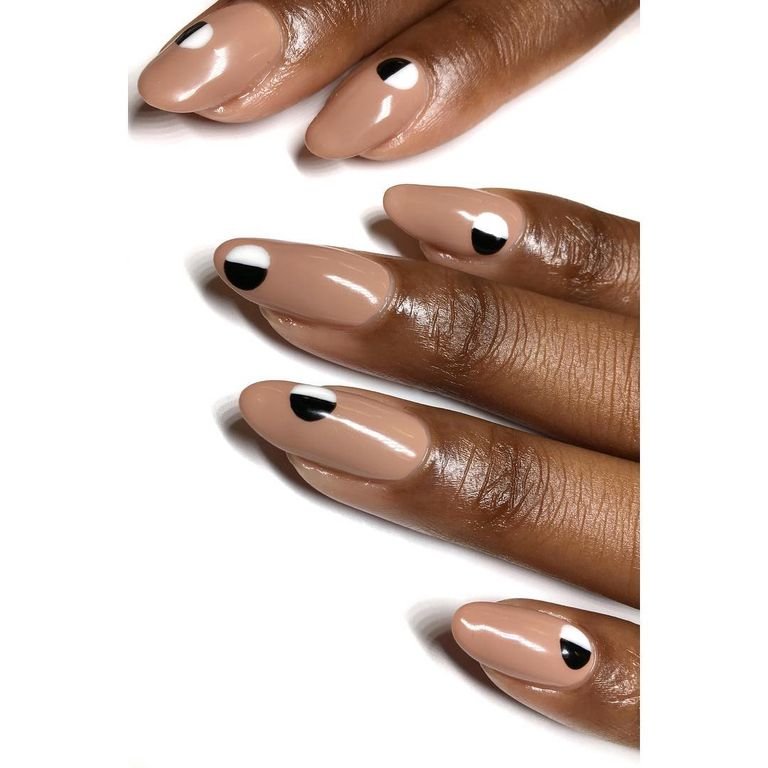 For chic and understated Halloween nails, try this minimalist half moon manicure. Not only will it look appropriate for the holiday, but also for the start of November.


Marble Ghost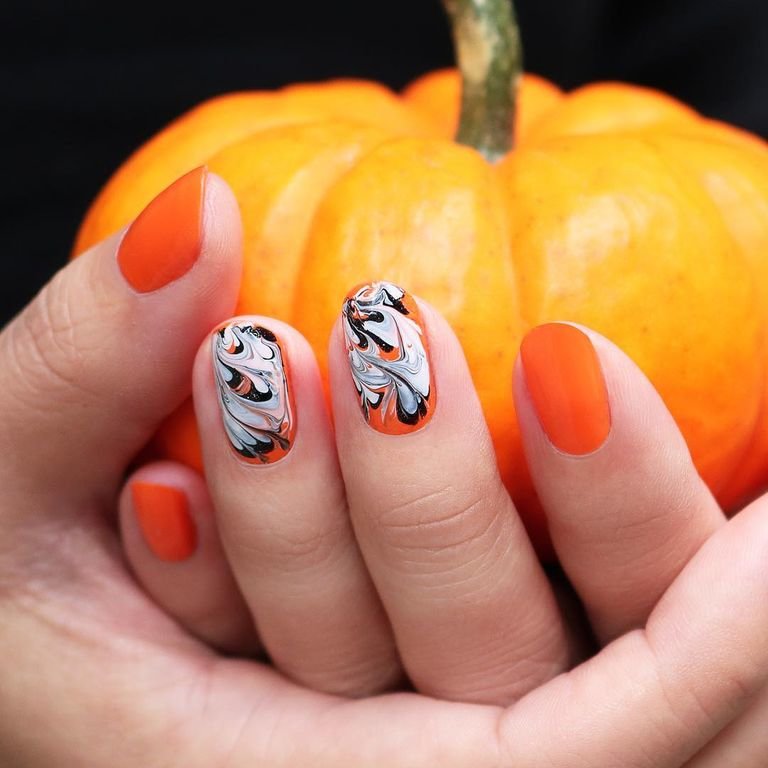 Create a ghostly apparition on your nails using the marbling technique. Lean into the Halloween theme with a pumpkin orange base color.


Chic Candy Corn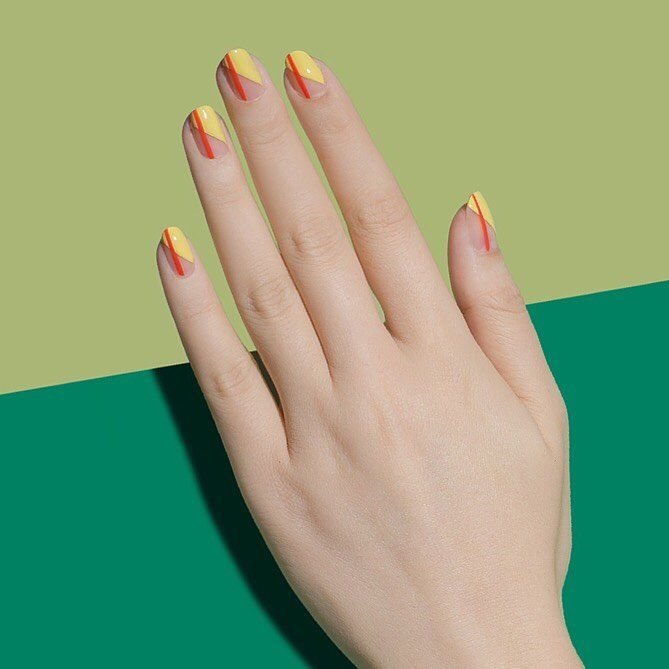 Candy corn, but make it fashion. Using traditional candy corn colors, paint abstract lines and graphic shapes for a festive yet chic nail look.


More is More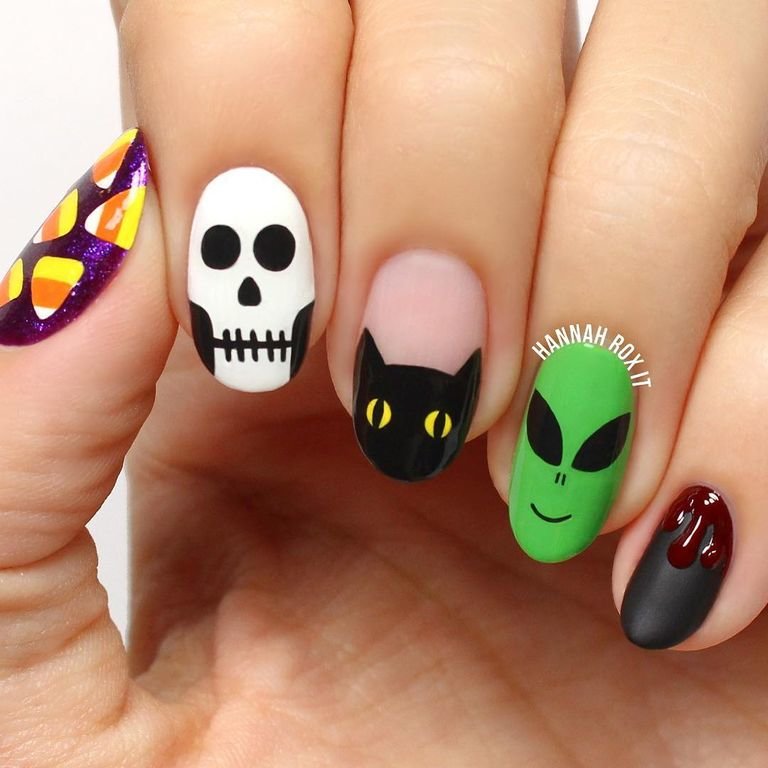 Go all in with your nail art and create a different design for each finger. From extraterrestrial aliens to scary skeletons, the possibilities are endless.


Haunted Half Moons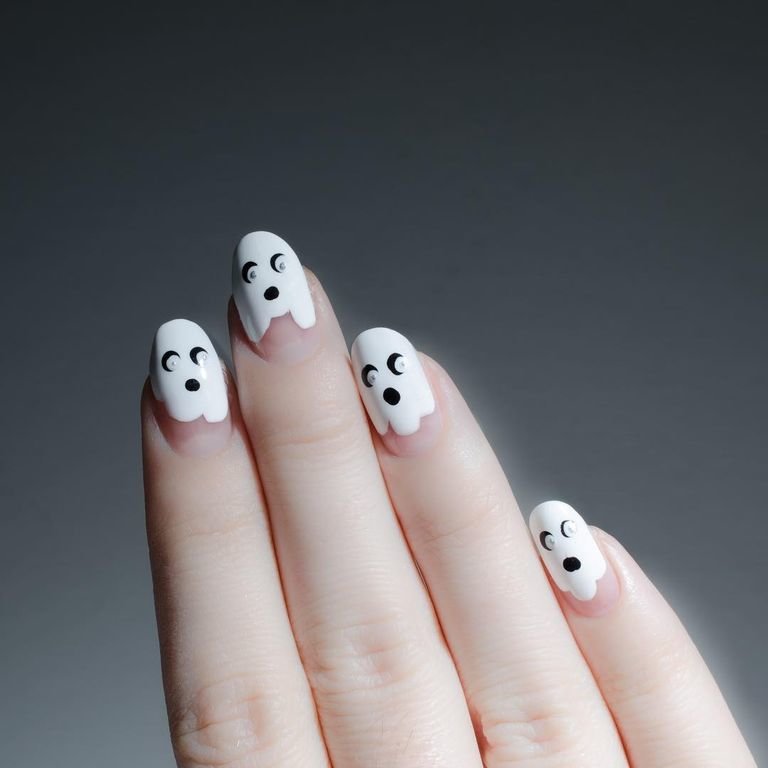 A spooky twist on the half moon manicure. Use negative space to create ghost shapes and a ballpoint nail tool for detailing.


Beetlejuice!


Channel Tim Burton and the iconic Beetlejuice suit with black and white stripes. The pattern can be overwhelming, so try it as an accent nail on the ring and pointer fingers.


Gradient Pumpkin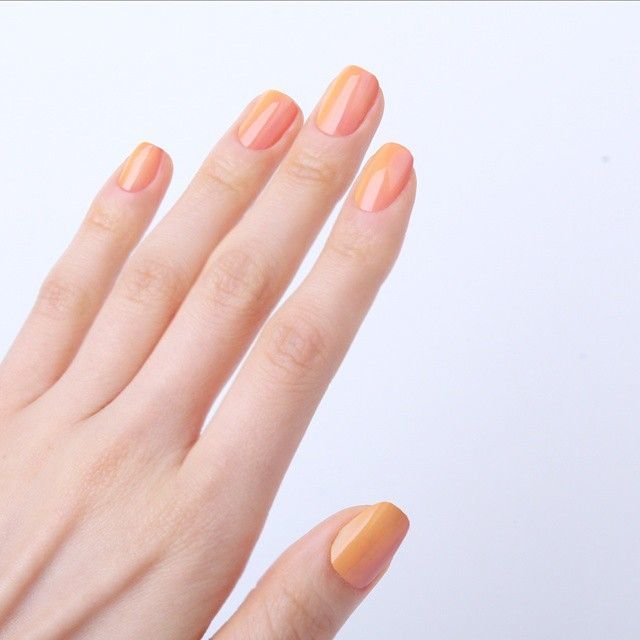 Ombre manis are still alive and well in 2020, so why not try the trend for Halloween? Use pastel colors for a softer effect.


Trick or Treat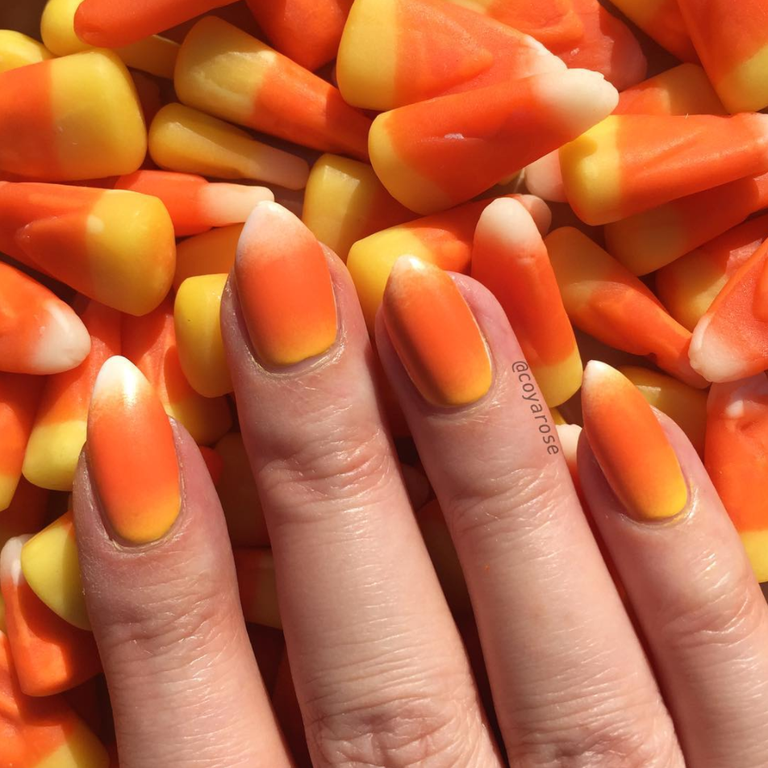 Halloween's favorite candy is also your new favorite nail design. File your nails with an almond shape and create a gradient to mimic candy corn.


Halloween Night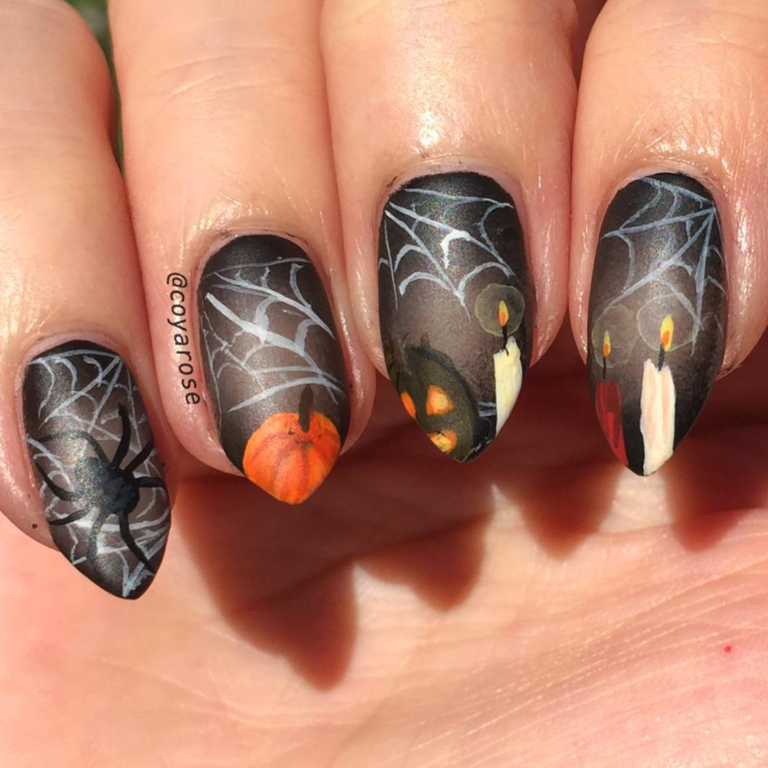 For nail artists with serious painting skills, try this spooky and detailed design featuring cobwebs and candles. If you're a beginner, you may want to enlist some help from a professional.


Monsters Inc.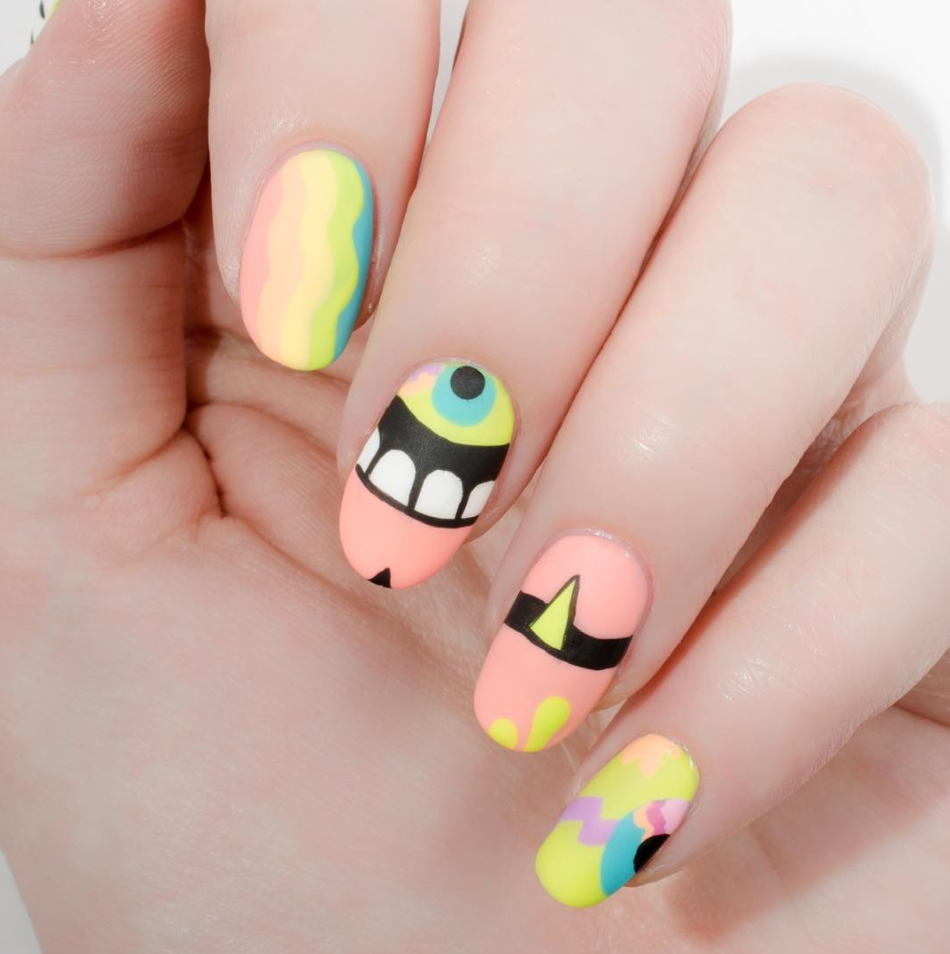 Blink and you'll miss this subtle monster nail design. Eyeballs and sharp teeth are hidden among abstract shapes and bright colors for an optical illusion effect.


Sea Siren


Embrace your inner mermaid with this glittery mani. Start with a shiny teal polish and create scales by painting small half circles.