Australian made. There's never been a better or far more necessary time to celebrate and nurture our wonderful homegrown talent. From fresh faced new kids on the block, to iconic powerhouses and designers with decades of experience under their belt, each creative master of Australian fashion has forged a brand with a distinctive style and a unique vision - cementing themselves on our local shores and around the world.

The quintessential Australian lifestyle is one that is highly revered for its laid-back relaxed nature, synonymous with our carefree spirit that many wish to experience, and it's no wonder why. This goes for our fashion too, we may be smaller on the scale of our international counterparts, but strength lies in our signature silhouettes, sustainable practices, quality of make and versatile and enduring garments.

From the internationally acclaimed Zimmermann, Dion Lee, Ellery and Christopher Esber, to the fresher faces of Anna Quan, Albus Lumen and KITX, these are just a few of our favourite brands and designers who make us feel at home in the land down under.

Read on for our list for the 20 Australian fashion designers you should know.


1. Dion Lee

Hailing from Sydney, Dion Lee established his eponymous label in 2009 after debuting at Australian Fashion Week. Now a cult brand for many, Dion Lee is renowned for traditional and sharp tailoring combined with experimental and innovative construction, forming architectural silhouettes and sculptural embellishments. When the technical meets the sensual, this is the Dion Lee signature aesthetic.


2. Alice McCall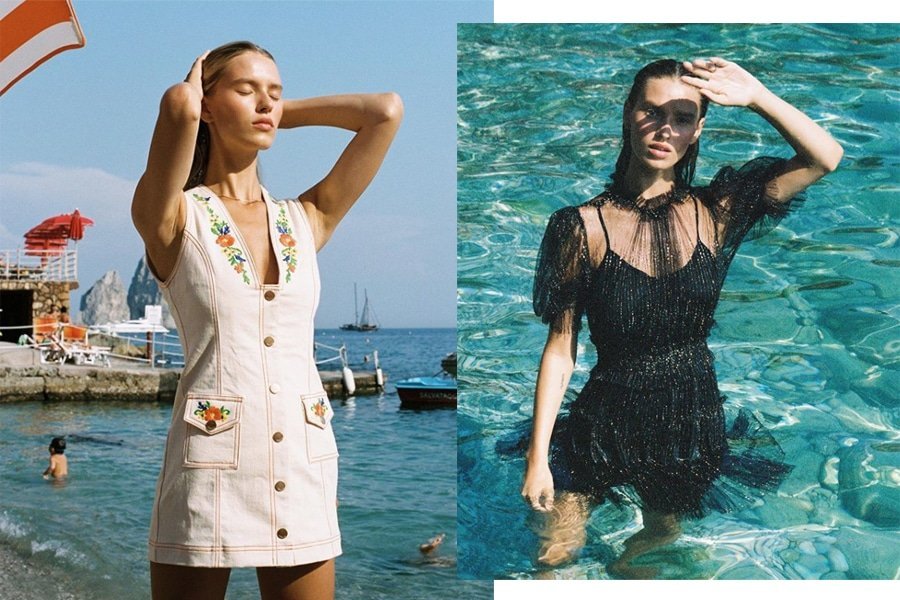 An ode to the playful and uniquely feminine. Since launching at Mercedes Benz Fashion Week Australia in 2004, Alice McCall has become a global brand, a popular feast among many international high-profile celebrities. Signature craft has always been at the core, with intricate detailing, hand embroidery, in-house designed laces and an experimentation of colour and fabric techniques. Whimsical, bohemian and unmistakably Alice McCall.


3. Toni Maticevski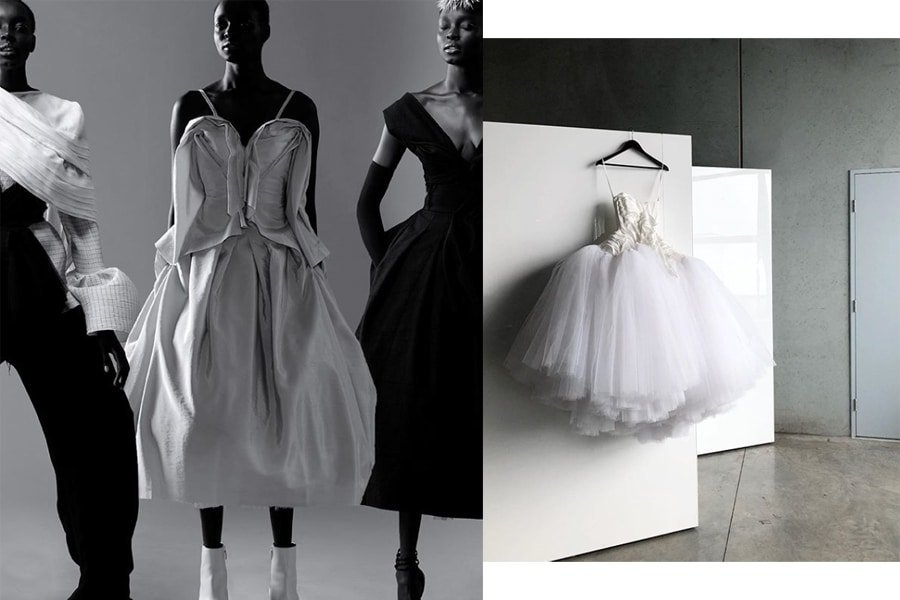 Fashion as wearable art. For nearly two decades, Melbourne based Toni Maticevski has been dressing the female form with his unique approach to design and craft. With a signature manipulation of cloth as sculpture, along with artful and luxurious silhouettes, Maticevski designs those special occasion pieces for the modern wardrobe that many dream of wearing.


4. Michael Lo Sordo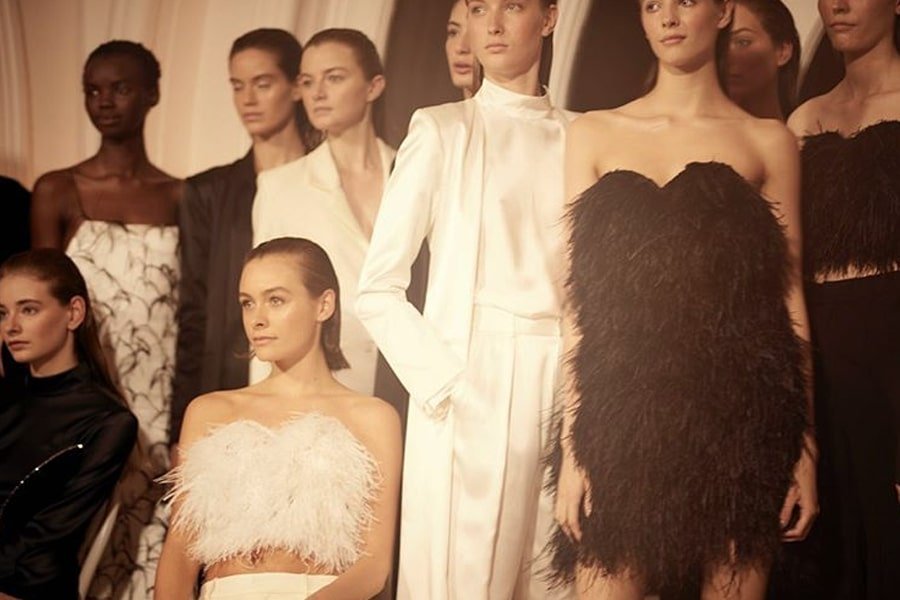 From cult celebrities to even iconic Bond girls, the Michael lo Sordo woman is one that is always event ready. Signature slinky silhouettes, party dresses, sensual skin moments and added sparkle, there's an elevated piece for every special occasion. Into the night.


5. Christopher Esber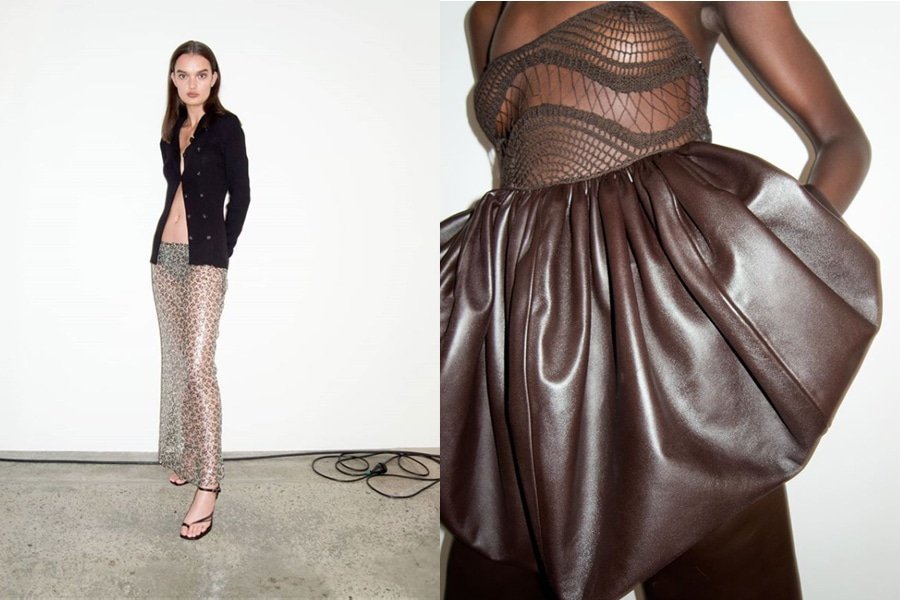 Christopher Esber has been radiating a quiet confidence season after season since launching his eponymous brand in 2010. For 10 years, Esber has been designing sensual, fluid, sophisticated, laid back and well-tailored pieces to wear forever and ever – a luxurious, yet easy-to-wear approach. In the words of Esber himself, "tailoring, shirting, embellishment and leather." All the good things wrapped in one.


6. Ginger & Smart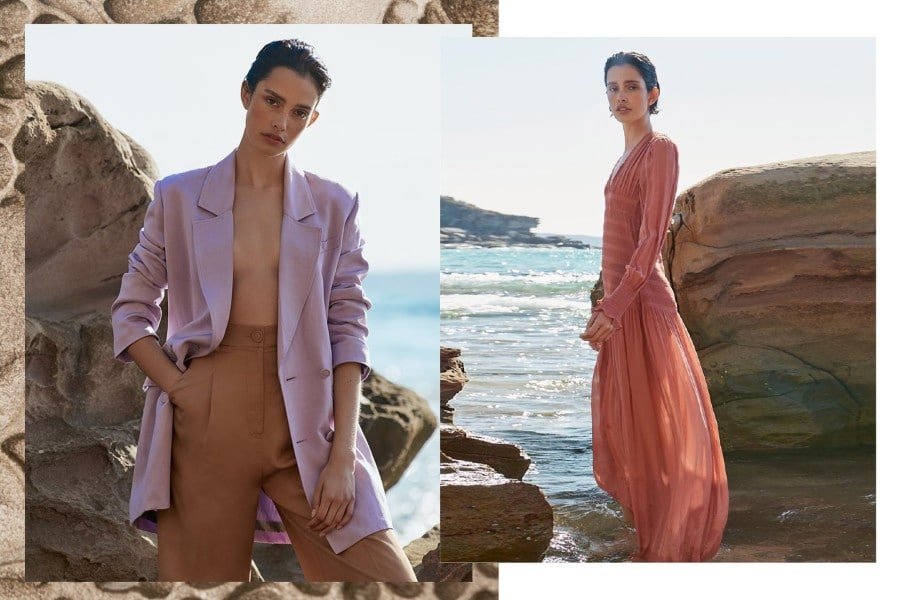 Combining both the polished and playful aspects of a woman's wardrobe. Ginger & Smart was founded in 2002 by Sydney-based sister duo Alexandra and Genevieve Smart. Designing spirited collections with distinctive style, noted in the bright clashes of colour, signature graphic prints, sustainable materials, feminine tailored workwear, off-duty staples and statement special occasion pieces. Unique, with an added artistic quirk.


7. Alex Perry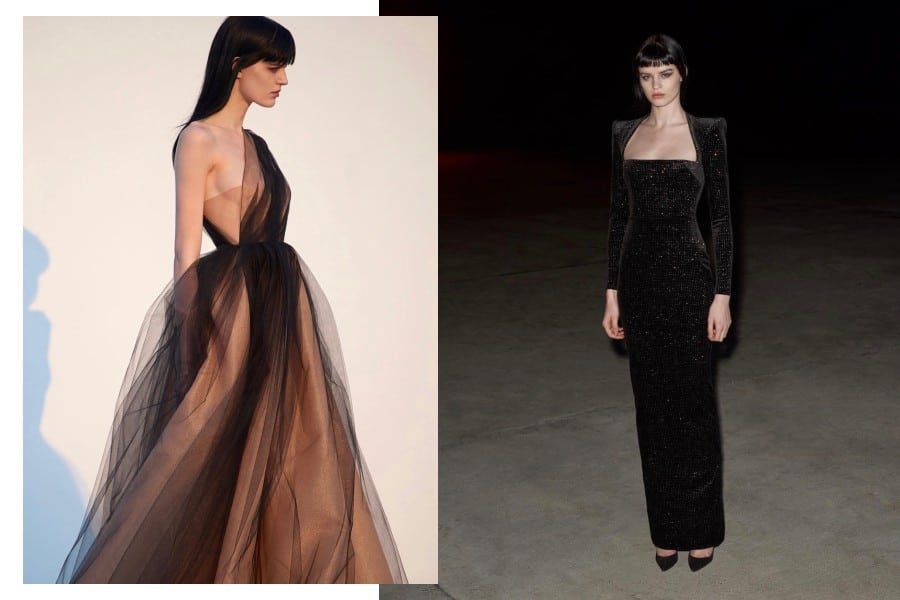 The special-occasion statement-party pieces that make you wish for any event on your social calendar. Alex Perry debuted his namesake label in the 90s, successfully establishing himself as a powerhouse of Australian and international fashion. From beautifully constructed gowns and corsets, sleek tailoring, decadent eveningwear, strong silhouettes, luxurious fabrications and sparkle moments, an Alex Perry look is one that is popular among many celebrities, socialites and powerful personalities. Our in-house couturier.


8. Albus Lumen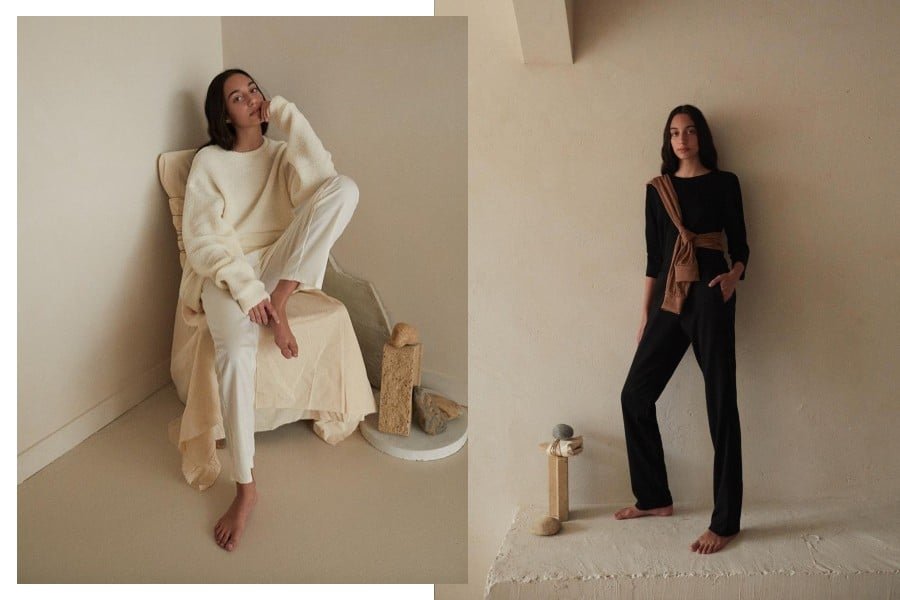 For days gone by vacationing in the Mediterranean and escaping for a blissful European summer. Albus Lumen is lightweight and minimal in style, powerfully feminine and beautifully crafted. Simple and relaxed shapes form timeless and modern resortwear and highly coveted accessories. A breath of fresh air for warm weather dreaming.


9. Anna Quan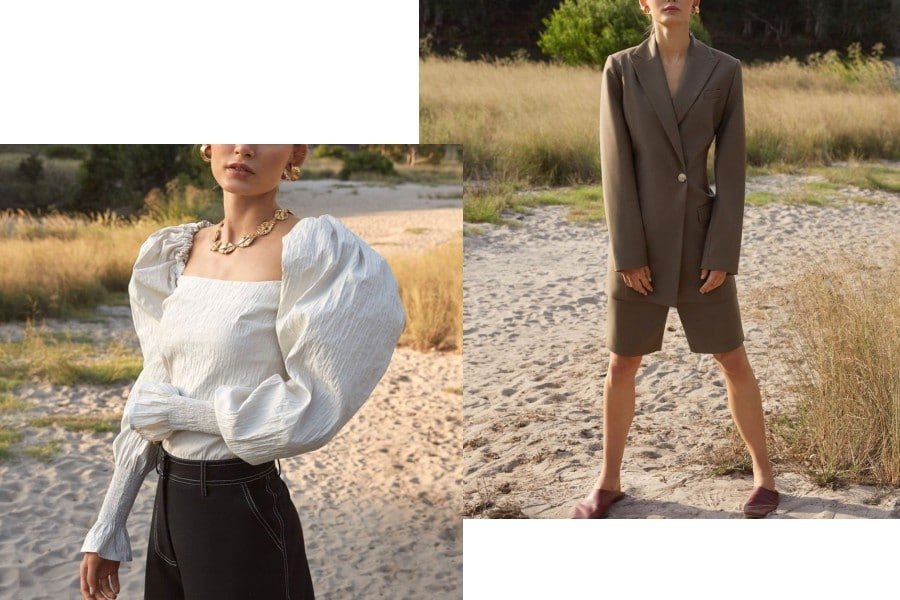 Designer Anna Huong has created an aesthetic that is both peaceful and calming. Refined tailoring and minimal silhouettes complete timeless and ultra-wearable pieces. Cult favourites includes classic white shirting and sleek, powerful suiting and short sets. Sophisticated yet approachable style with an unpretentious, easy-going edge.


10. Ellery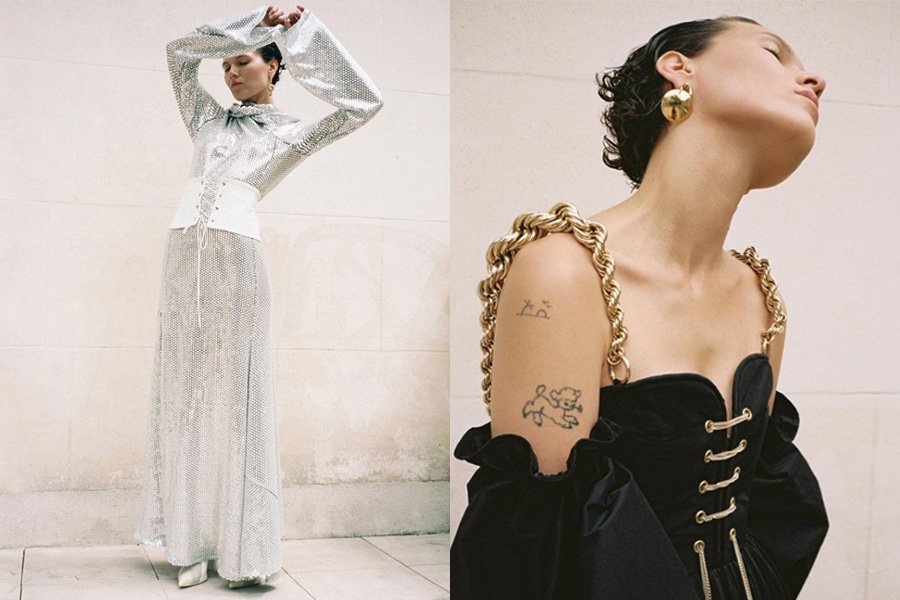 Luxurious womenswear with an avant-garde aesthetic. Designer Kym Ellery creates clothing that is instantly recognisable, synonymous with her signatures ranging from architectural and bold silhouettes, voluminous and billowing shapes, masculine tailoring, innovative fabrications, masterful cuts and unexpected details. Artistic inspirations with a decadent approach.


11. R.M.Williams

Over nine incredible decades of existence since 1932, R.M.Williams is one of the most loyally loved and quintessentially Australian footwear brands in the world. Originally made for the rugged and unforgiving Australian outback, their iconic leather boots are an institution and right of passage for every Australian wearer. Better with age and built to last, R.W.Williams also offers everyday wear apparel and accessories to complete.


12. MacGraw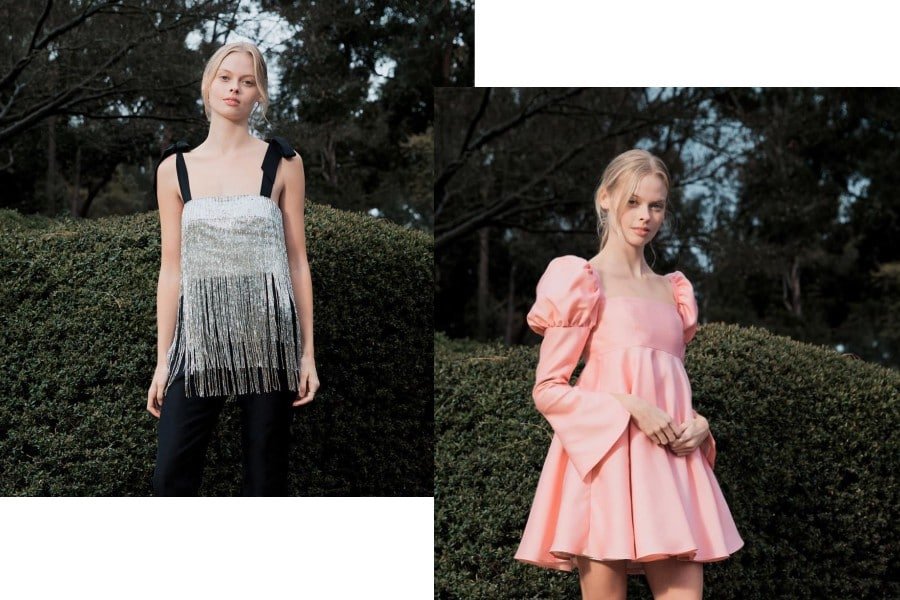 Sister duo Beth and Tessa Macgraw launched their eponymous label in 2012, creating unique and detail-oriented pieces with beautiful fabrications and wearable designs. A signature fresh take on femininity and free-spirited opulence, a Macgraw silhouette is synonymous with baby-doll shapes, puff sleeves, tiered layers, bow detailing and original artwork hand-drawn prints. Sweet fantasy.


13. Zimmermann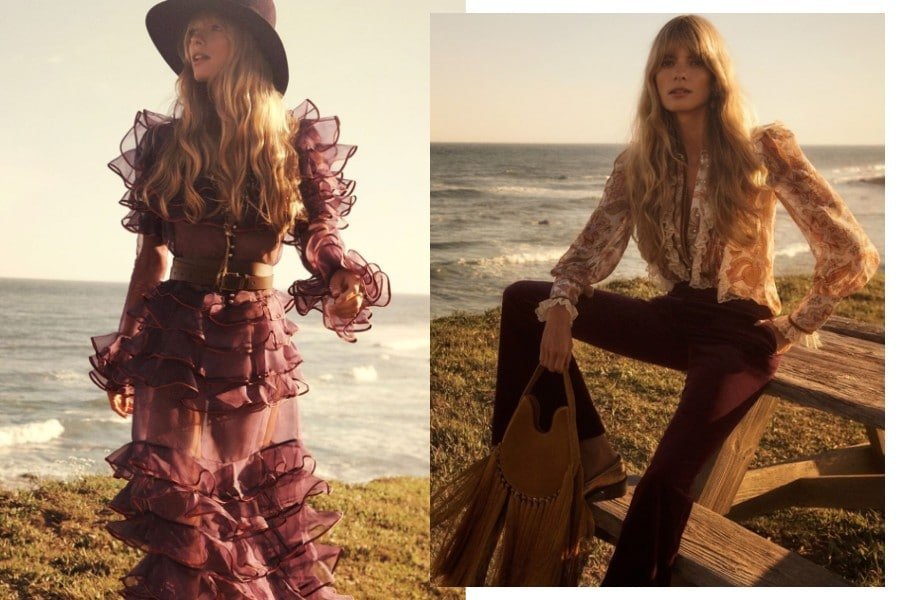 Bohemian Rhapsody. Sisters Nicky and Simone Zimmermann founded their namesake brand in Sydney in 1991, soon becoming an Australian icon. Fusing ready-to-wear fashion with swimwear and resort, each collection is beautifully feminine, intricately detailed and sweetly sophisticated with a passion and love for colours and print. Signature frills, delicate lace, tiered layers, feminine silhouettes and prints all for the taking.


14. Camilla and Marc

Combining their skills of business and design, Camilla and Marc was established by siblings Camilla Freeman-Topper and Marc Freeman in 2003. Renowned for timeless, modern and well-tailored pieces with an unexpected edge, Camilla and Marc fuses rich fabrications with a subtle femininity, along with androgynous shapes and silhouettes. Forever revering high-end design and construction to create sophisticated statement and effortlessly wearable wardrobe pieces.


15. KITX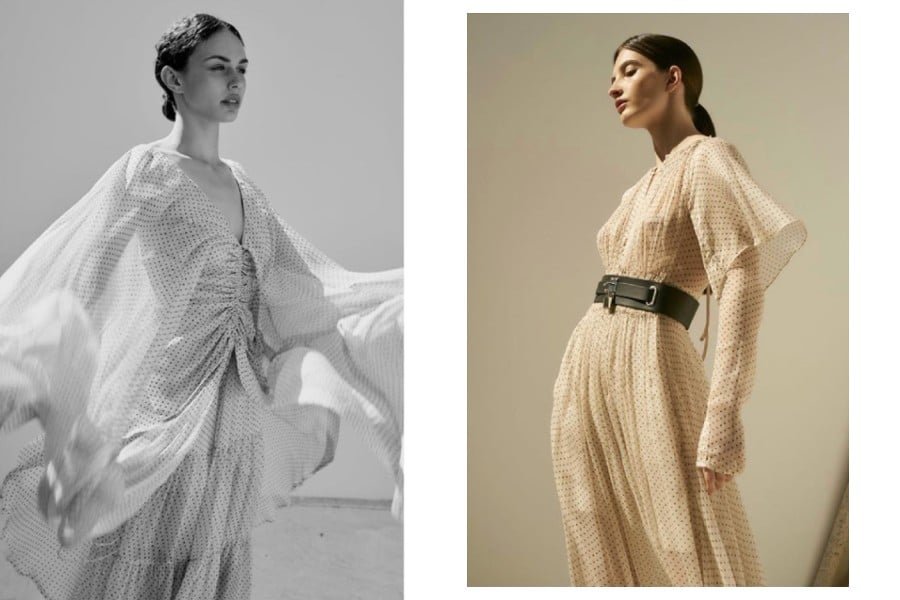 Australia's eco-warrior and face of the fashion future. Designer Kit Willow is a true pioneer in design-led, sustainable and ethical fashion. Having launched KITX 5 years ago in 2015, Willow wanted to pursue her love of creation, fused with her passion for nature. From master drapery, signature cut dresses, edgy prints and colour fusions – these are the quality pieces created with a conscious mind.


16. Lee Mathews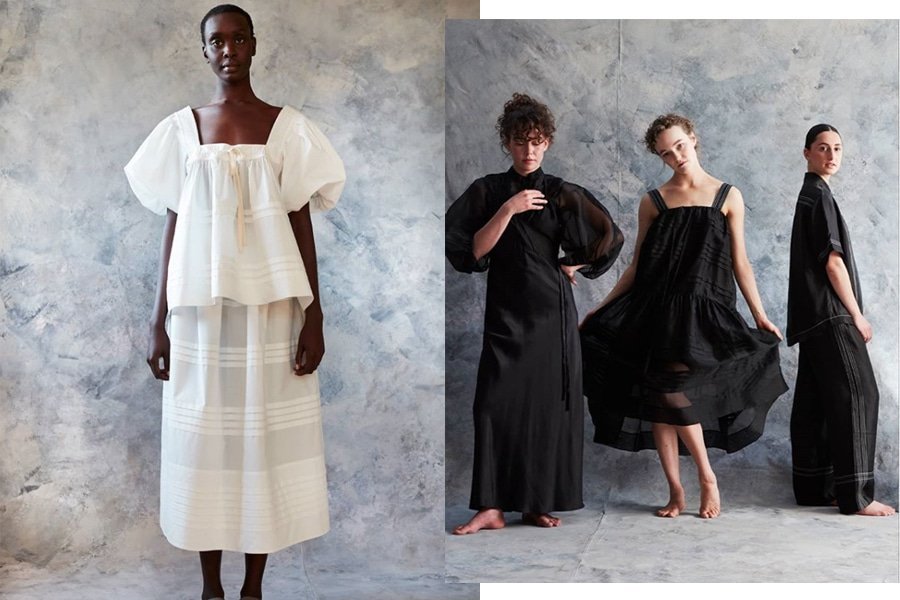 If designer Lee Mathews, founder of her eponymous brand had to choose one wardrobe philosophy to stand by, she says, "it would be to design clothes that resonate deeply with people's lives, clothes that are functional and beautiful, that are ageless and simple and that you can throw in a bag and travel the world". Experimenting with each new collection, Mathews finds inspiration in the abstract, from painterly colours, textures and patterns, along with art and architecture, and forever driven by craftsmanship. A creative eye that feels quintessentially Australian.


17. Aje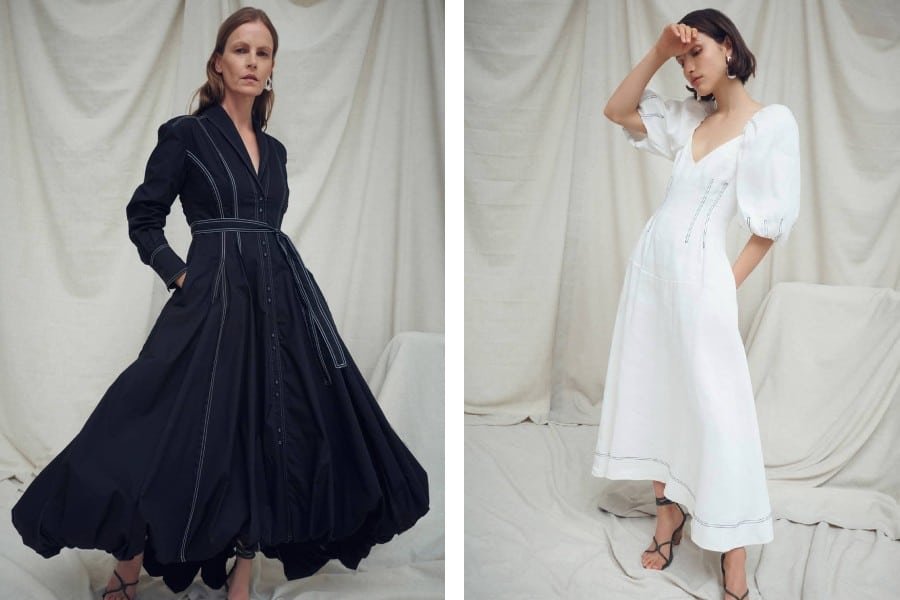 Founded by best friends Adrian Norris and Edwina Forest, Aje has been carrying contemporary beauty to Australian fashion since 2008. Forever pioneers of the coastal to urban lifestyle, the womenswear brand is dedicated to raw beauty, tough femininity and an effortlessly cool style. An Aje piece carries with it a unique signature, incorporating artful inspirations with luxurious sensibilities. A curated harmony of effortless essential garments and statement occasion pieces.


18. Romance Was Born

Renowned duo Anna Plunkett and Luke Sales established their unique and incomparable fashion house in 2005. Providing us with the glittering, extravagant and theatrical collections that have become synonymous with the Romance Was Born signature. From incredible statement pieces, covetable prints, magnificent colour, intricate beading and heavily detailed sequinned elements, it's the perfect fusion between fashion, art and creative dreaming.


19. Camilla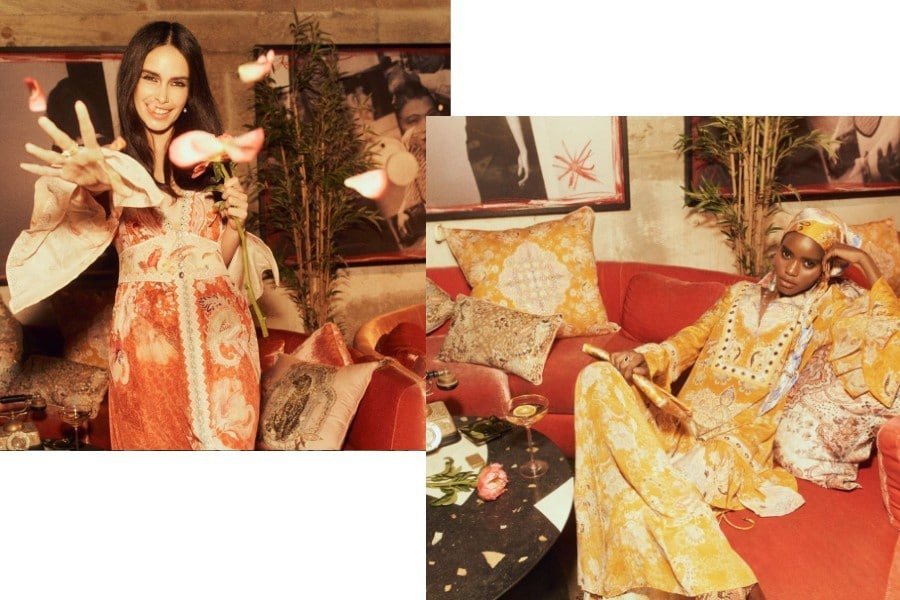 Designer Camilla Franks conceptualised her namesake label 15 years ago in Sydney's iconic Bondi Beach. Forever encapsulating a vibrant and bespoke bohemian lifestyle, Camilla finds inspiration for her collections through the art of travel. Immersing herself into worlds unknown, each Camilla piece is hand-cut, with signature prints and beading, meticulous placement detail and artisan craftsmanship. Heart and soul.


20. Bec & Bridge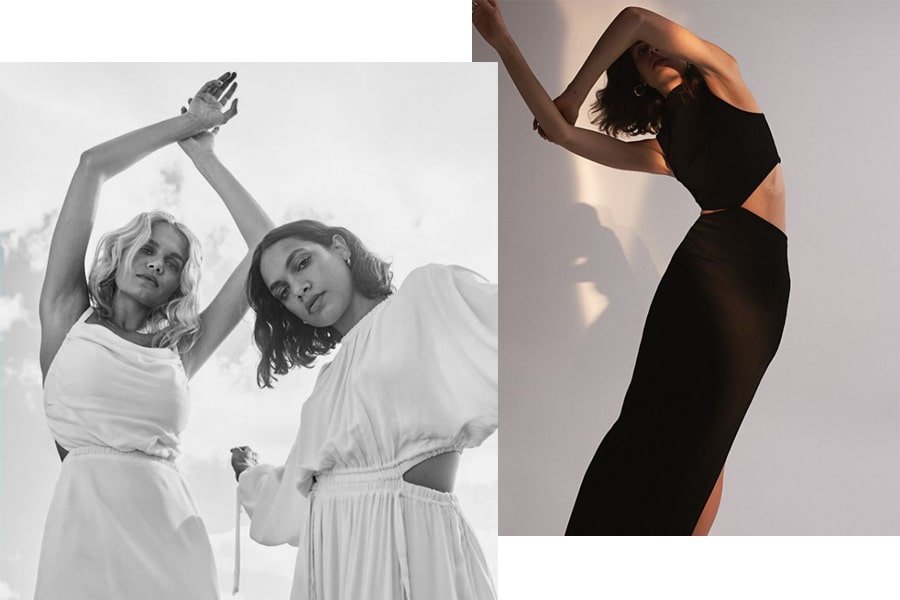 Founded in 2003 by inseparable friends Becky Cooper and Bridget Yorston, Bec & Bridge is the cult womenswear brand with international acclaim. Worn by IT girls the world over, a Bec & Bridge dress has been known to sell out within minutes. Designing collections for fun, spirited and confident women, pieces range from signature party dresses, alluring sets, sensual skin and even bridal edits. A celebration of fun, free-spirited, youthful and Australian born style.