During the course of fashion month, hundreds of major brands display their visions for the next season, and while each show and presentation highlights designers' creative visions, together they forecast a new wave of fashion trends that will certainly be taking over street style-and your closet-in just a few months. Though so many looks have made their way down the runways, we've found a few fall fashion trends for 2020 that seem sure to be everywhere later this year.

So far at fashion week, we've seen some classics we know and love, like color blocking, fringe, and plaid, find their way into many collections in ways that seem certain to catch on. Yet a few less typical fall fashion trends have also popped up: think ballroom dresses, bright colors like fuschia, and opera-length gloves for everyday wear. Overall, the seemingly unanimous vision by many designers for Fall 2020 is that women want to have fun with their clothes again. Whether it is with cheerful colors, festive textures, or items reminiscent of childhood like bows and tulle dresses, it appears our wardrobes (and quite possibly, our attitudes) will be taking an optimistic turn this fall.

Ahead, we've listed some of our favorite fall fashion trends for 2020, straight from the runways in New York, London, Milan, and Paris. We think many of these will eventually make their way onto the streets, red carpets, and ultimately, most likely on your Instagram feed.


Ballroom Silhouettes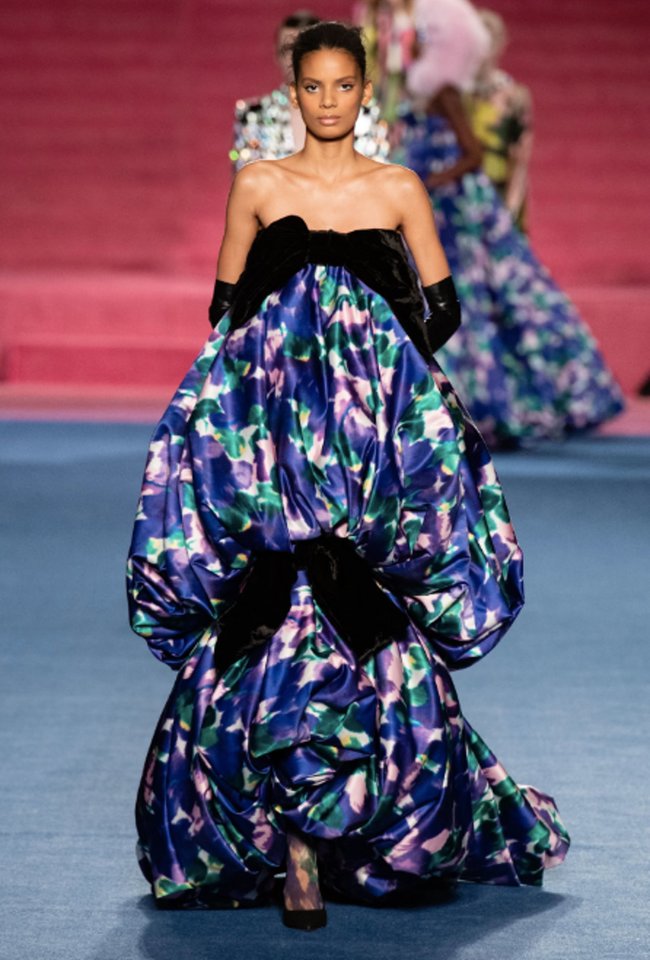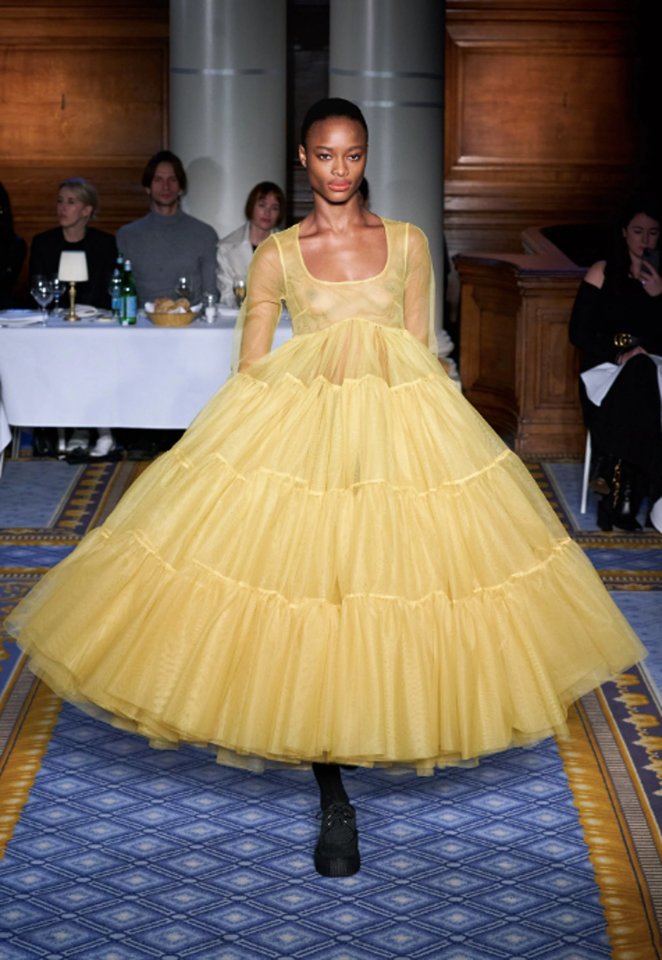 There's just something about getting dressed for a special occasion that just makes you feel – well, special. Designers amplified that sentiment this season to ask the question: why wait for an elusive occasion to look and feel your very best? Not only did designers show a seemingly unprecedented amount of evening wear in their ready-to-wear collections, but the real bravery seemed to be in the colors and silhouettes chosen. Bold neons, mile-long trains, and the most voluminous of skirts were presented as the new fashion norm. While we don't expect to see a full, floor-length skirt on a morning commute any time soon, we do think a major fall fashion trend for 2020 will be maximalism and inventive styling, helping to allow for the normalization of formalwear for the everyday.


Opera-Length Gloves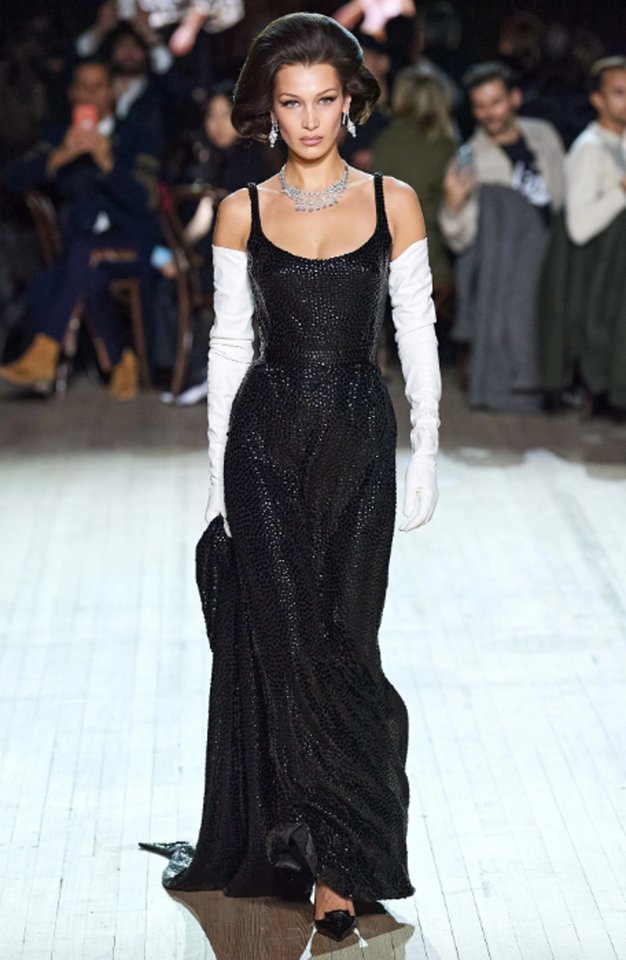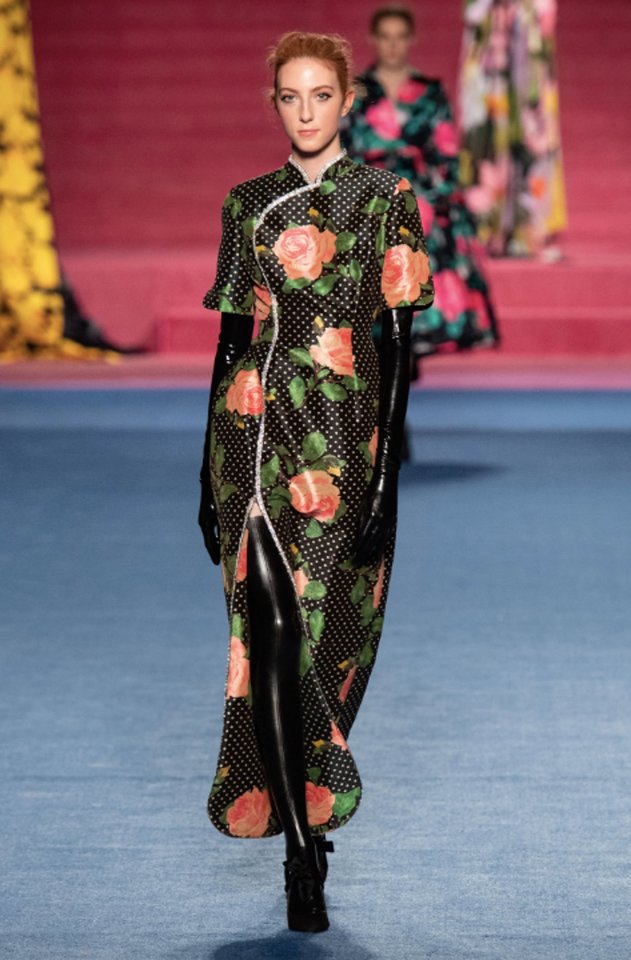 Keeping in step with the theme of dressing down a more "dressed up" look, formal gloves made appearances on dozens of runways, from Marc Jacobs to The Row. Though various formal gloves were seen accompanying all kinds of looks, opera-length gloves were especially prevalent. Perhaps it is a bit of escapism to brighten up a mundane day, or perhaps it is just an overlooked accessory that has a lot more potential than we give it credit for. Either way, this major 2020 fall fashion trend adds a touch of drama that pairs well with a strapped or sleeveless dress, suit jacket, or short-sleeved blouse.


Fringe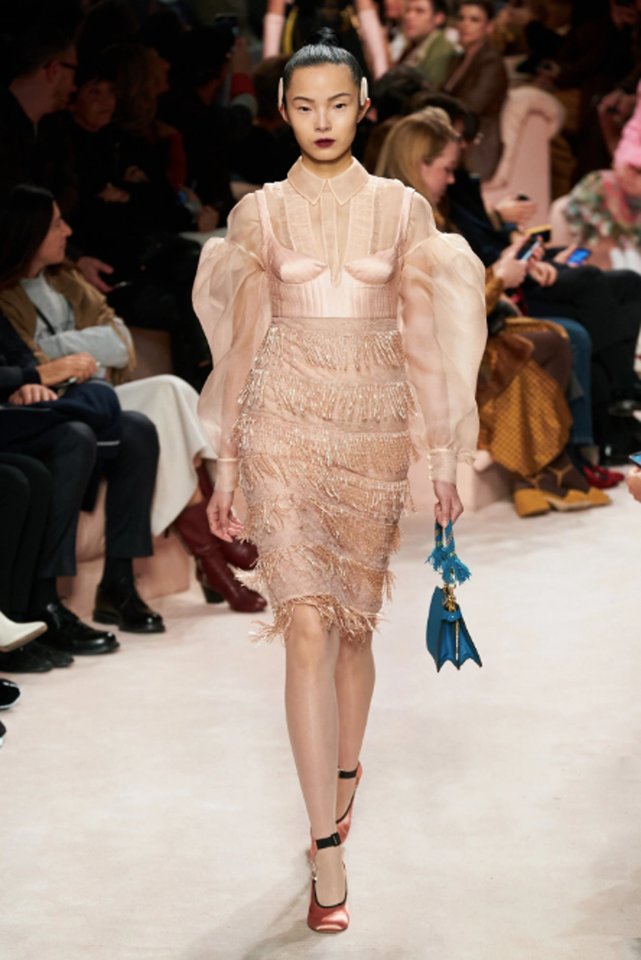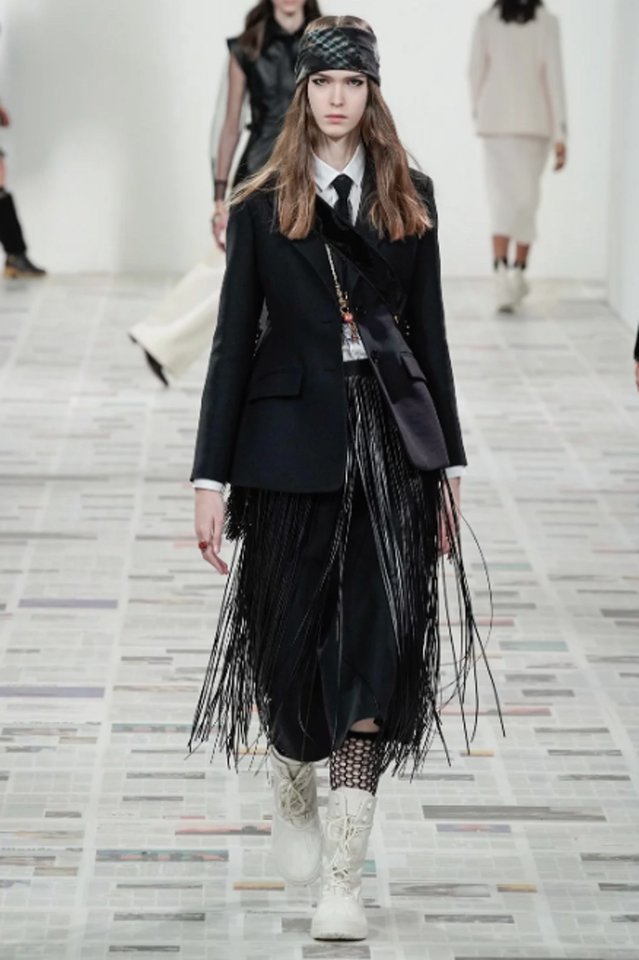 Fringe has been making its way into a range of collections as of late, and one thing is for sure in the fall fashion trends taking over in 2020: fringe is for way more than just denim and cowboy boots. In fact, fringe seemed to be everywhere at Milan Fashion Week, accessorizing a range of aesthetics. Engulfing everything from pants to dresses and bags, the trend has taught us one major takeaway: any occasion is appropriate for a dose of fringe.


Statement Collars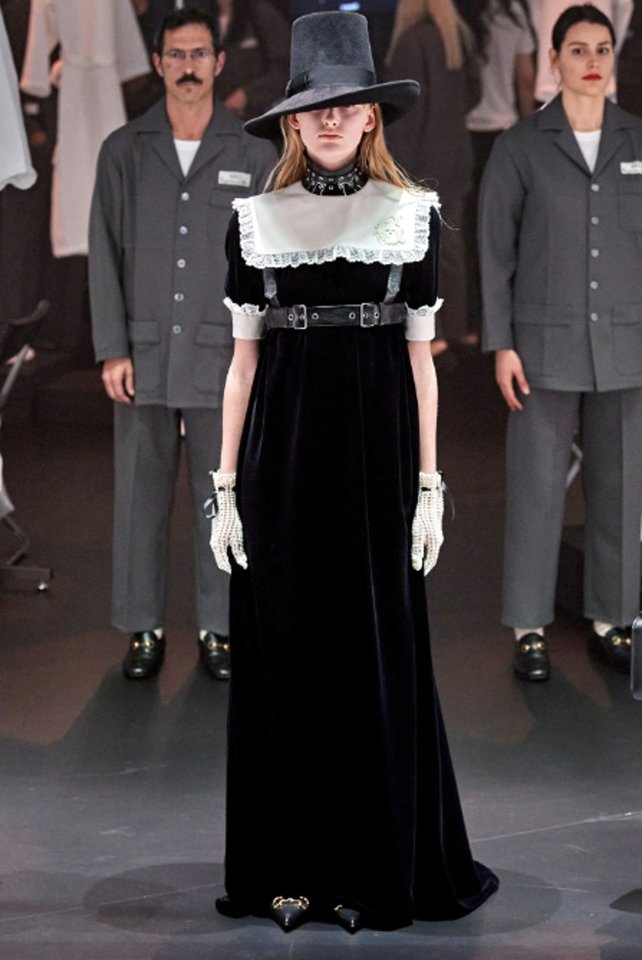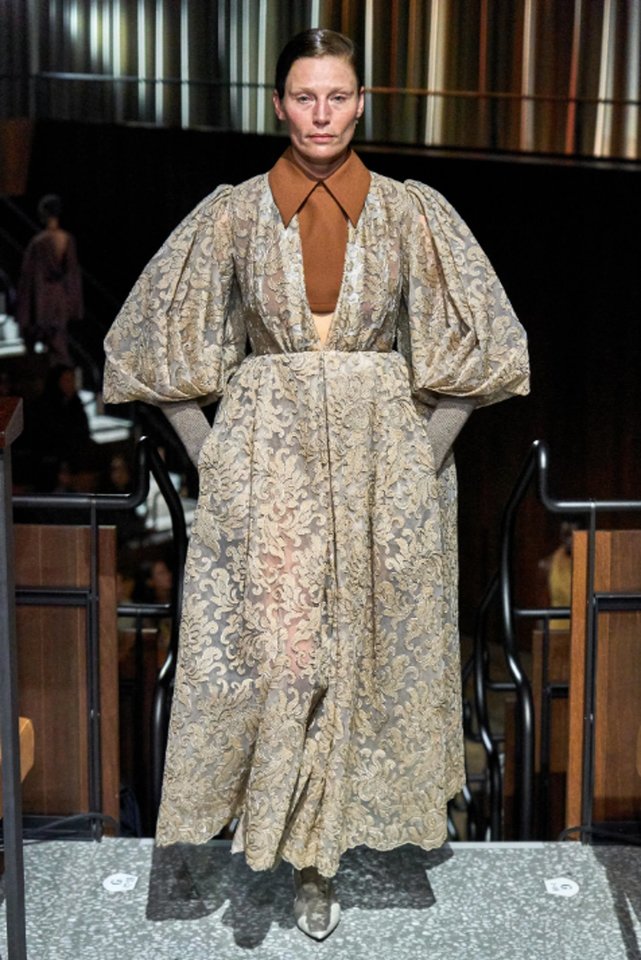 Perhaps one of our favorite trends of this month is seeing the rise of the statement collar take place in many forms. From embroidered Peter Pan collars and ruffled abstract styles to sharp, exaggerated versions that command your attention, collars add a bit of extra detail to any outfit. And with so many different styling options to choose from, this is a 2020 fall fashion trend that can easily transfer to fit any individual's style.


Fearless Fuschia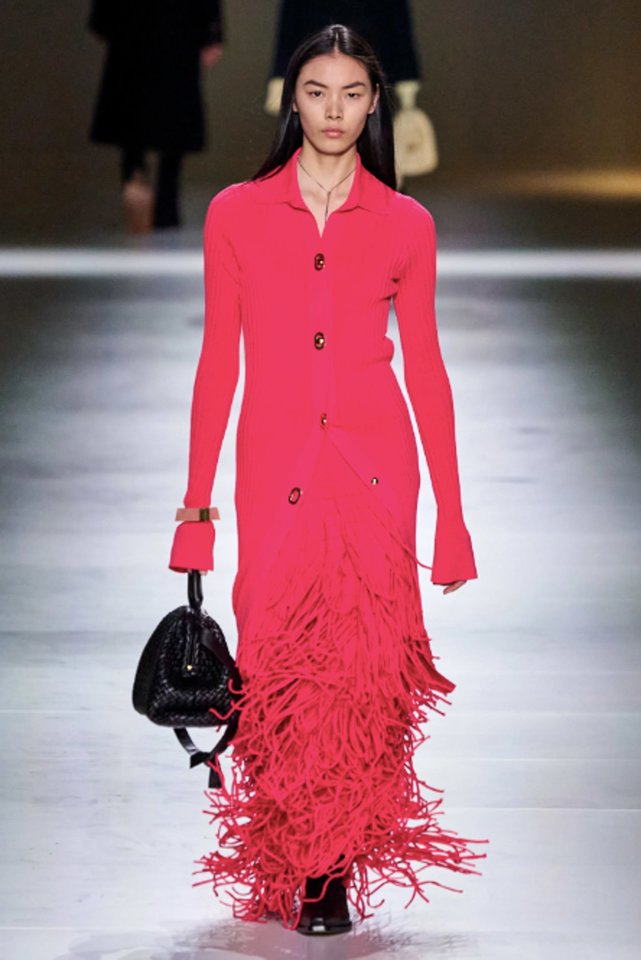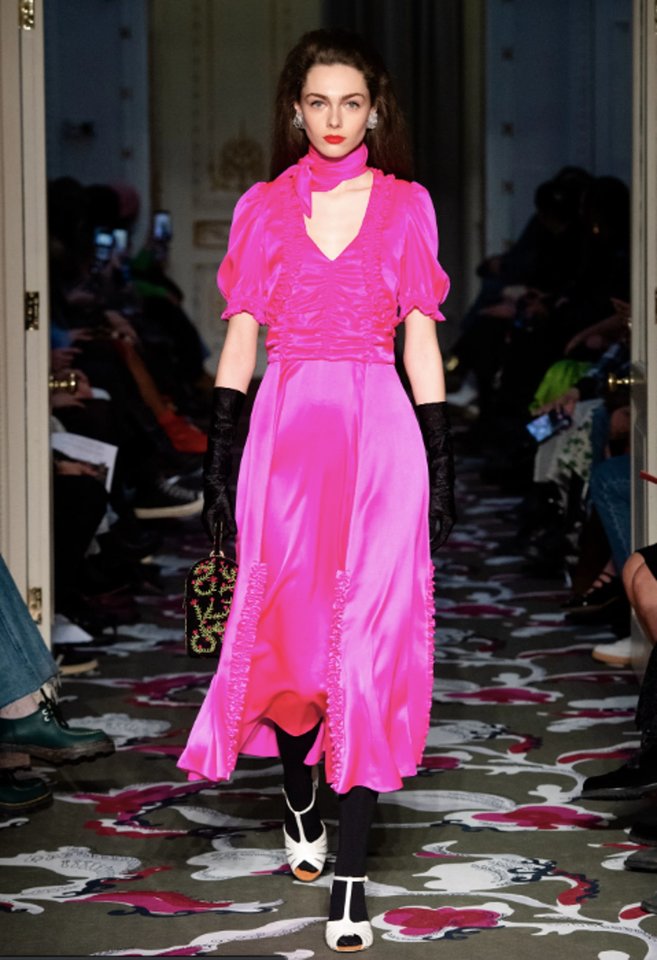 While stereotypes say that many New Yorkers love to dress in an all-black uniform, the abundance of joyful fuschia is a 2020 fall fashion trend that could push women all around the world to step out of the safe land of neutral and beige shades that have been popular in the past. A bold choice for autumn weather, this color adds new energy to seasonal staple pieces such as outerwear or suiting.


Voluminous Shoulders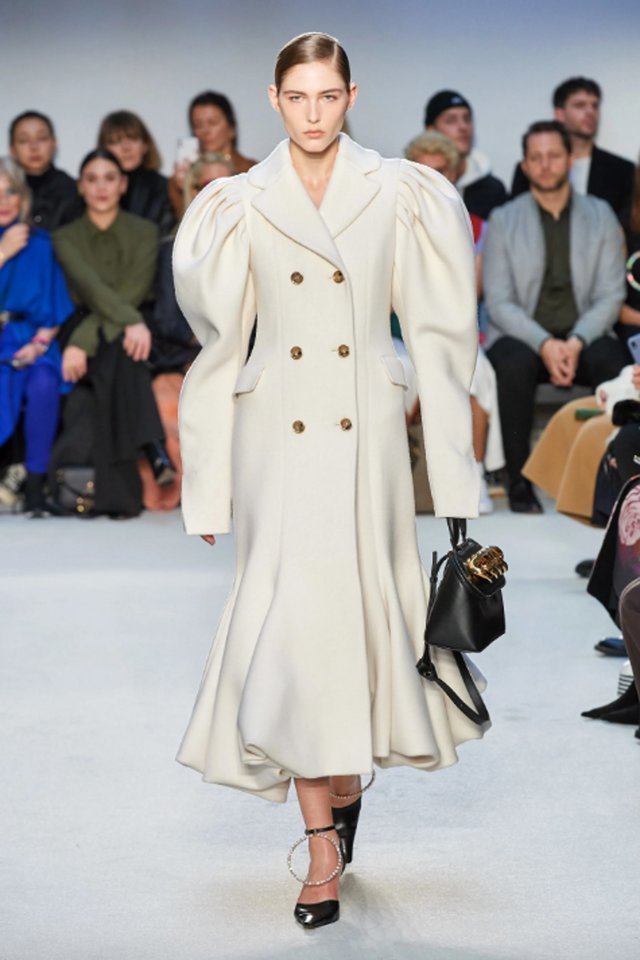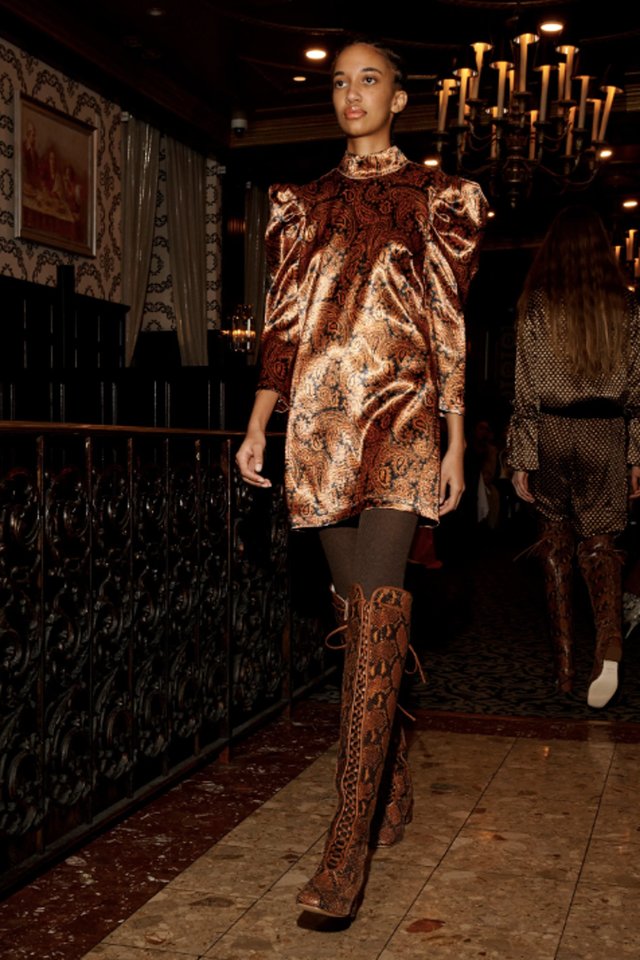 A puff-sleeve or shoulder has been on our trend radar for the past few seasons now. Though in spring shows the puff shoulder felt soft and ladylike, this past month, designers were a bit more specific for Fall 2020 by focusing on a strong shoulder, paired with a more straight sleeve for a more editorial finish. Executions ranged from feminine interpretations with ruched gathering at JW Anderson to powerful silhouettes with a sharp geometric twist at Christopher John Rogers. Any way that it is styled, however, definitely makes a statement.


Matching Sets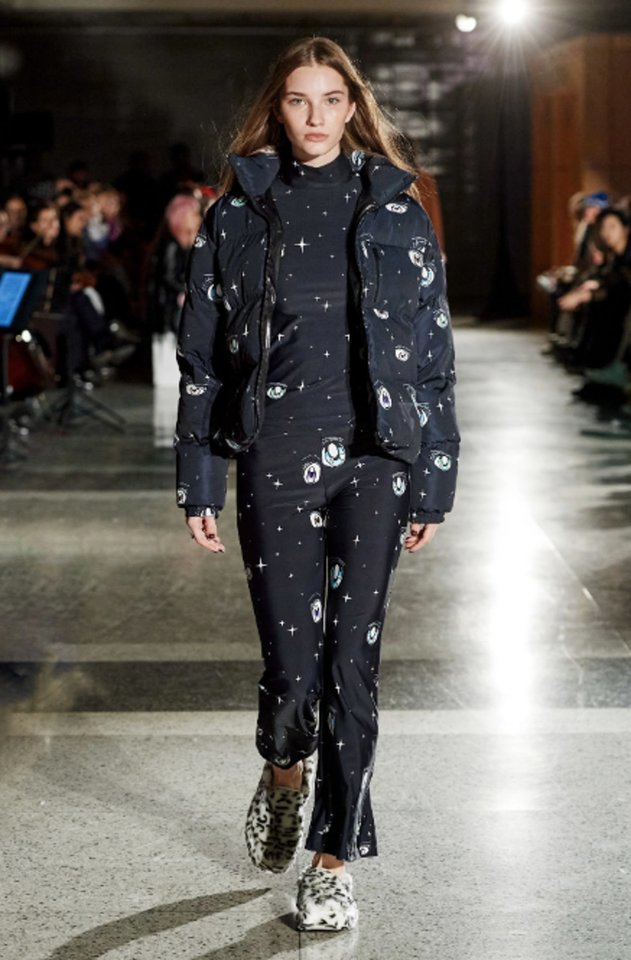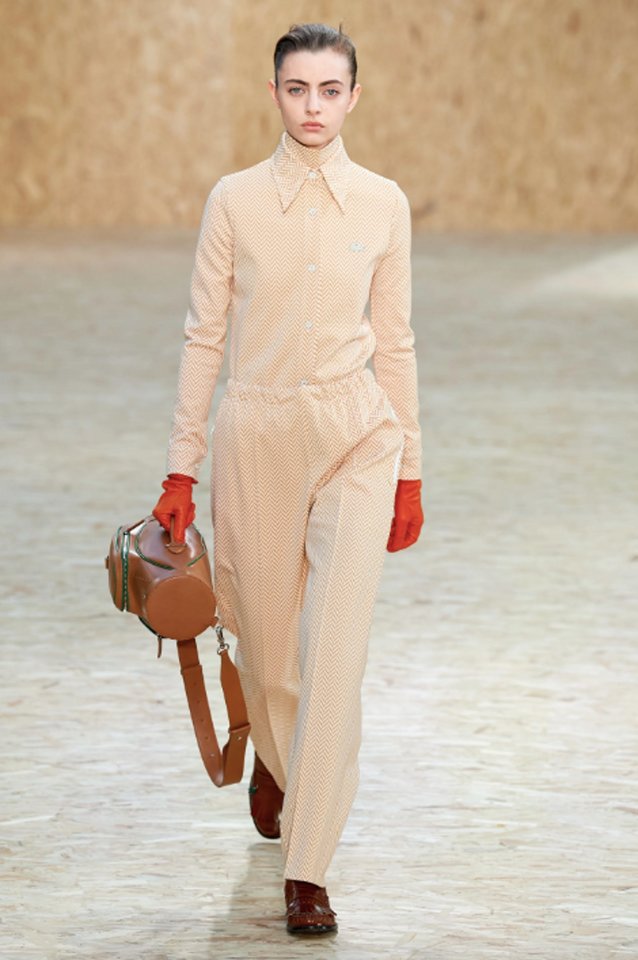 Could it actually be possible to not love a matching set? We didn't think so either. The ease of having an outfit all put together for you, while having the versatility to wear the separates styled on their own, is a big reason we are happy to see more designers work them into cold-weather collections. The updates? Exciting new prints, slightly relaxed silhouettes, and taking the 2020 fall fashion trend further with optional matching jackets.


Color Blocking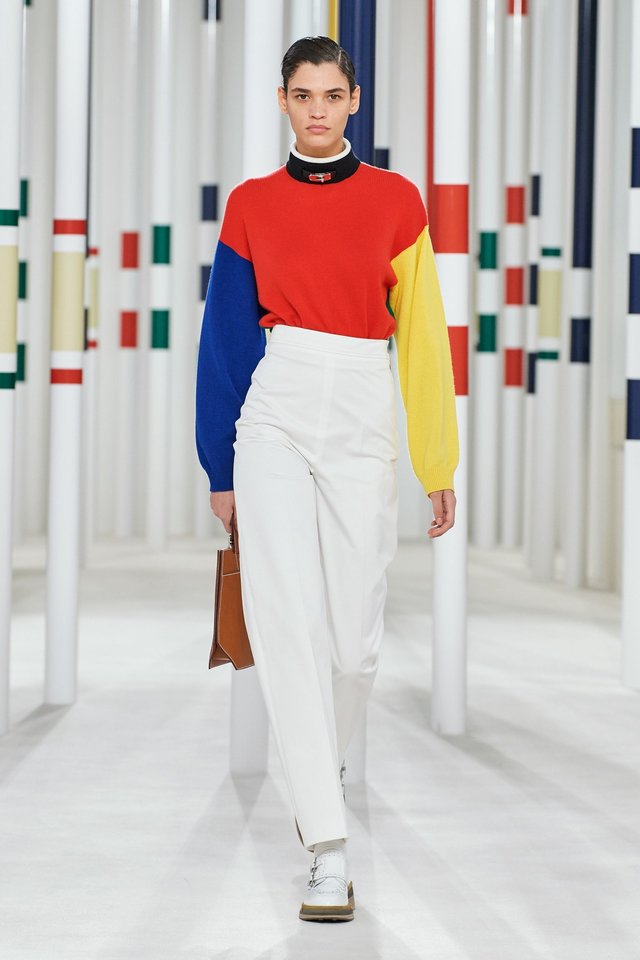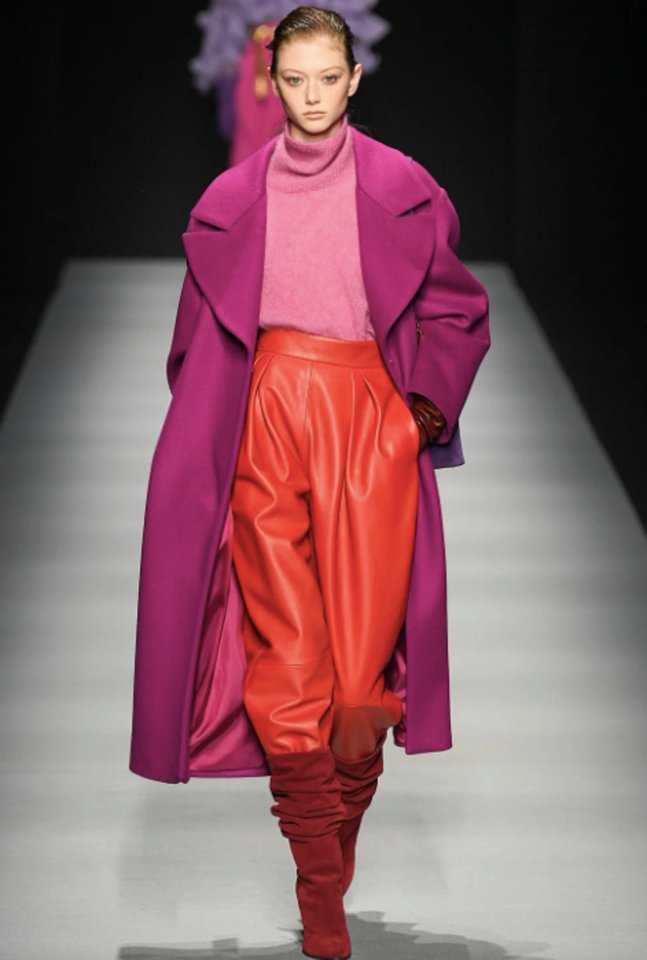 Color blocking isn't exactly a new trend to the fashion world, yet it has been pretty much off the radar after it's early 2010s surge. (One can remember the massive excitement around Gucci's Spring 2011 show with its vivid jewel tones) And after almost 10 years, it is appearing back on runways for an unexpected season. While bright colors usually tend to show up on spring trend reports, for Fall 2020, a host of designers explored ranges of primary colors and a mix of other brights in seasonal fabrics such as leather, velvet, and sequins, offering consumers one solution to keep the winter blues away.


Bows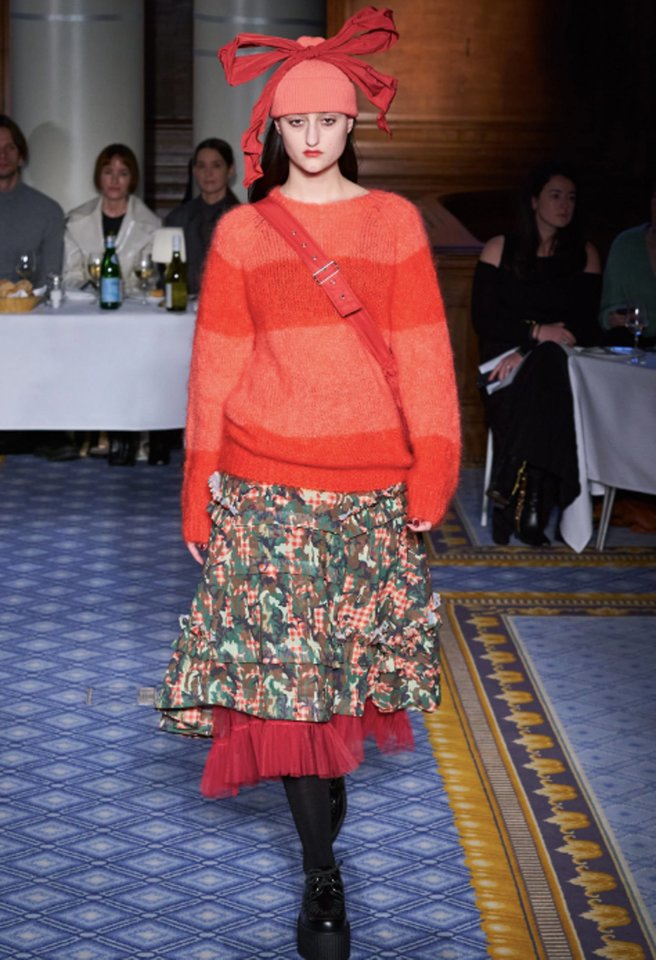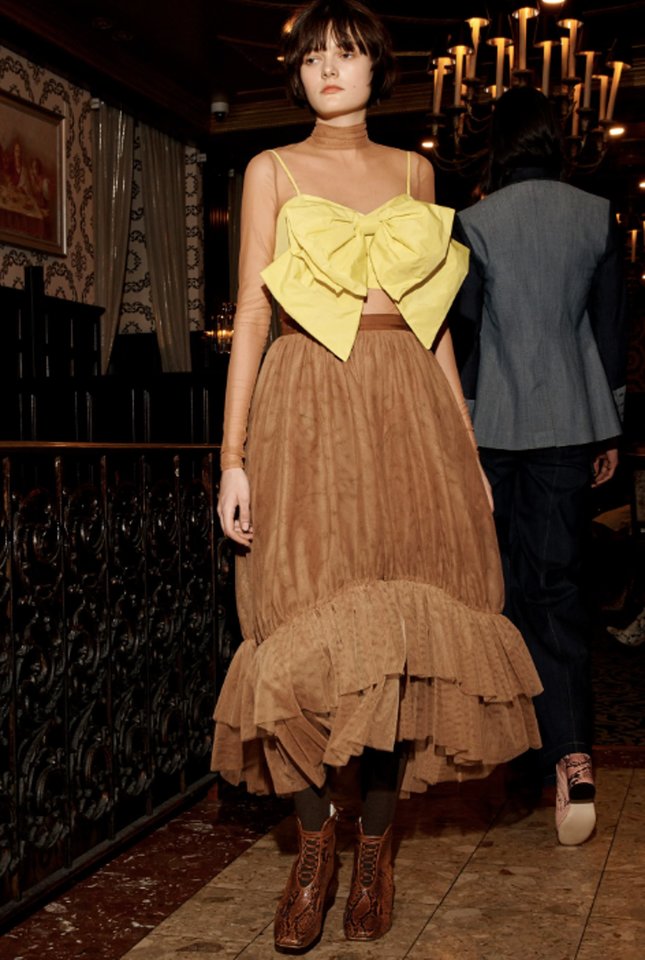 Bows! They aren't just for kindergarten anymore. The rise of childhood-inspired and retro dressing has only grown over the past year. Throughout last summer, some of the most prevalent trends were tie-dye, beaded friendship bracelets, hair accessories, pastel hair, and daisy motifs, so it goes as no surprise that this trend isn't dying, but is going a step further with bows popping up all over garments. Designers placed bows on top of hats, repeated them as patterns on dresses, used them as neckties, and much more. If you're still a bit weary, some modernizing of the fall 2020 fashion trend, such as textured bows in muted palettes and sharper, bow-tie like shapes as seen at Christopher Kane, offers a bit more versatility and perhaps makes integrating bows into your outfit a bit more approachable.


Vivid Plaids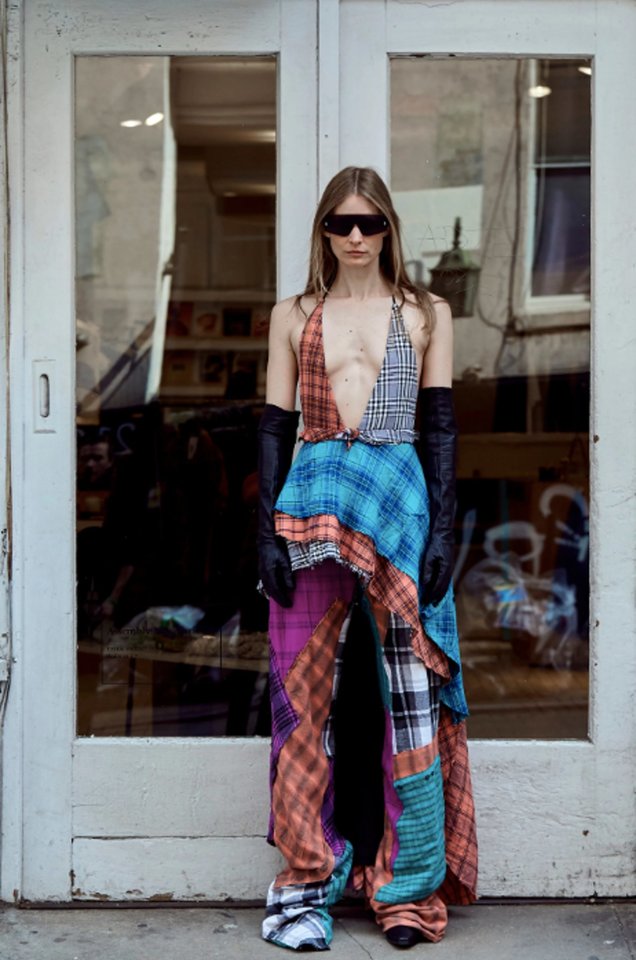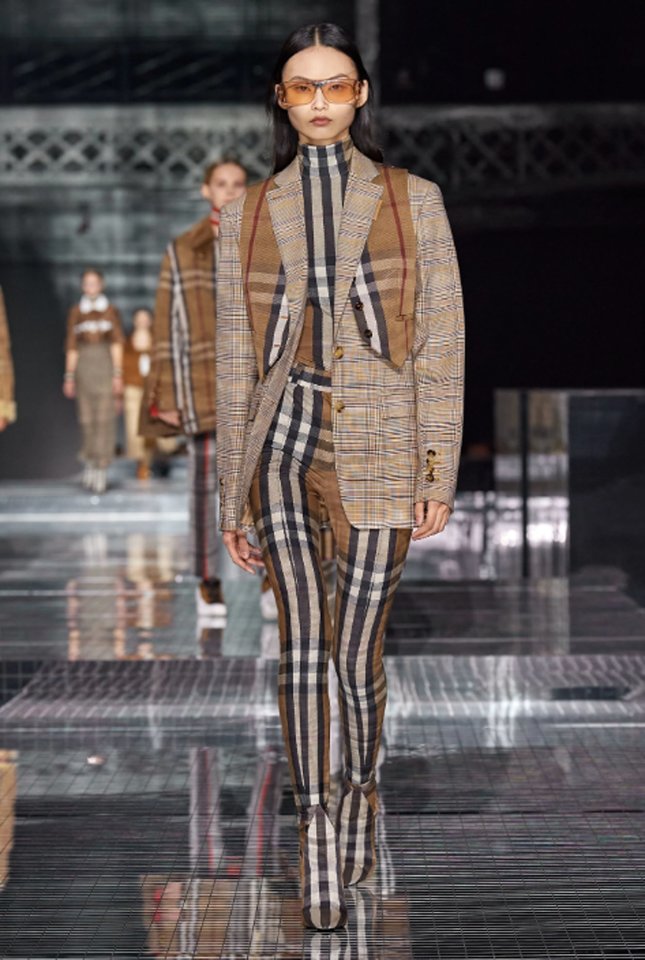 Most of us are no stranger to wearing plaid; some brands such as Burberry have built a whole brand identity around the pattern. Having seen it take on many forms, it's always impressive to see which new iterations designers can think up to reinvent the timeless favorite. Over the years we have seen plaids come in many popular categories such as grunge plaids, uniform-dressing plaids, and now this fall fashion trend for 2020, in which plaids are styled in courageous, eclectic colors, with designers trying out head-to-toe plaid dressing and unconventional mixed patchwork patterns.


Dramatic Capes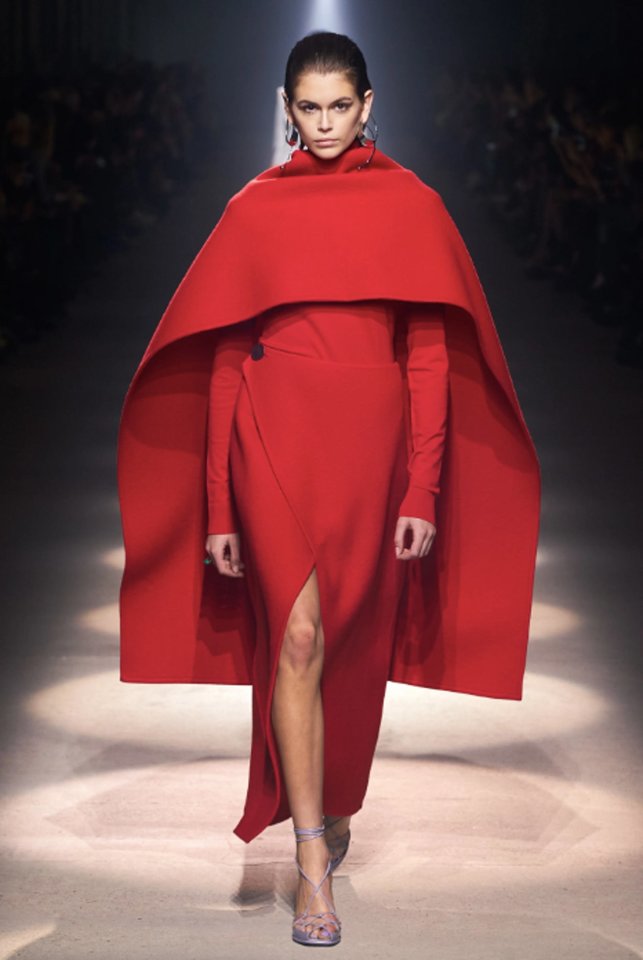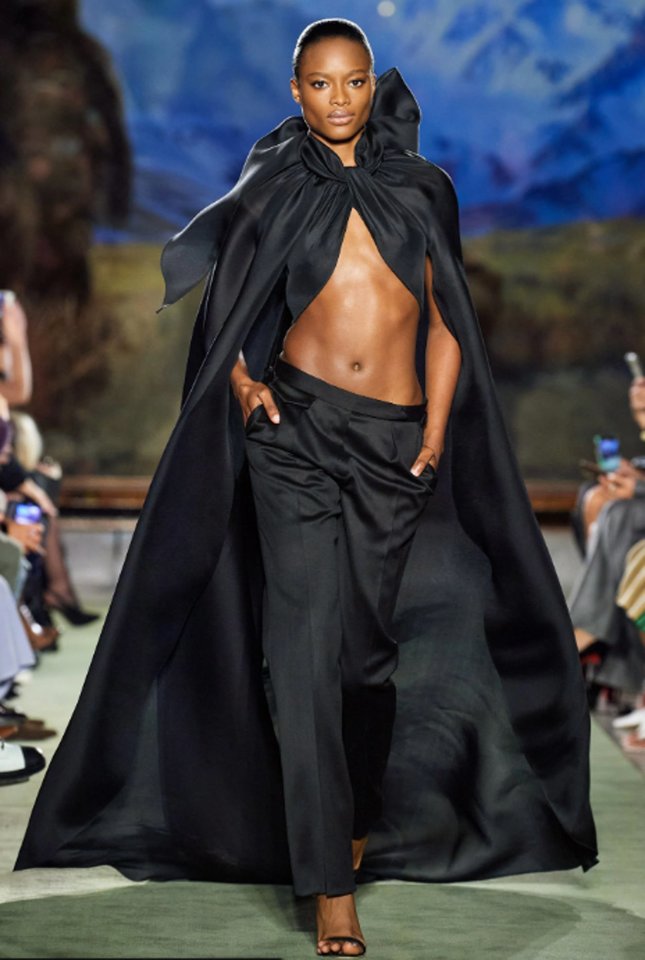 What better to make you feel like a superhero on a windy day than adding on a cape to your outfit while also adding an extra layer of warmth? Designers introduced capes ranging from suiting-like and practical at Celine to ruffled, floor-length, and dramatic at Brandon Maxwell. This fall fashion trend for 2020 is certain to make you feel empowered, whether you work it into your street style next fashion week or just enjoy your look while out with friends.


Equestrian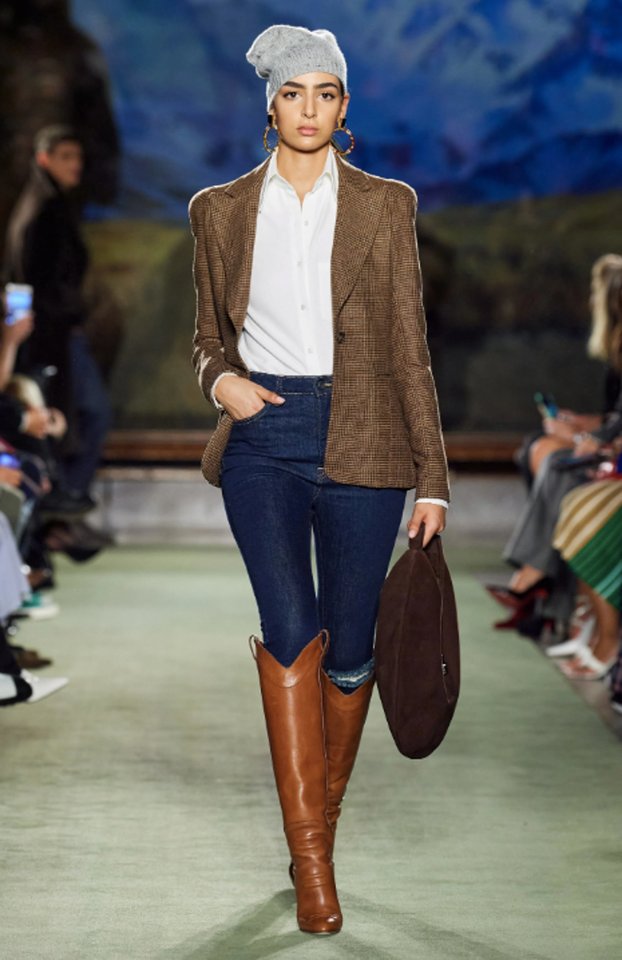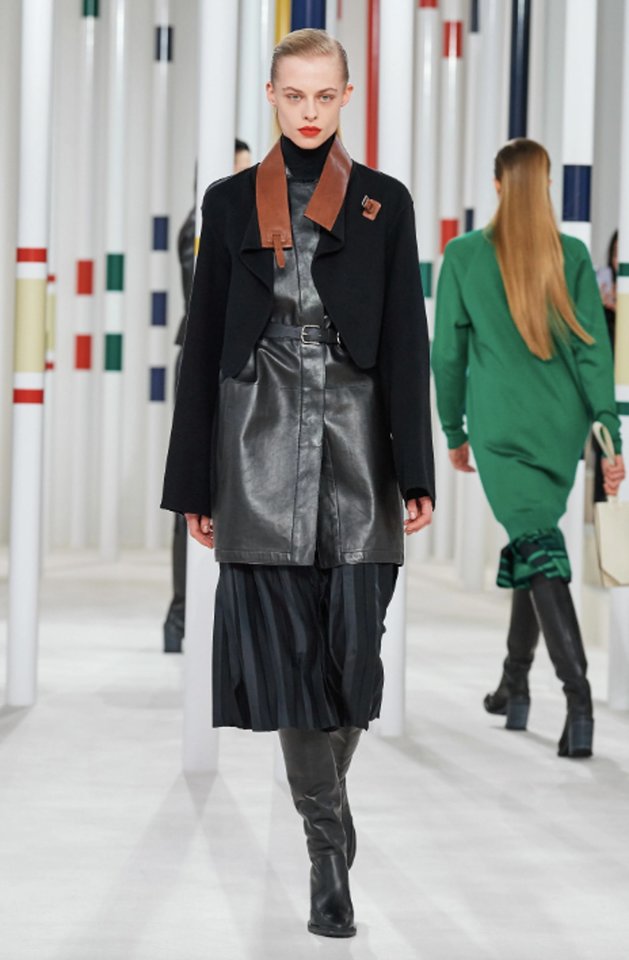 Throughout fashion month, transportive, imagery-driven shows centered around storytelling to bring guests straight to the landscape of the designer's imagination, with one popular narrative surrounding the equestrian woman becoming a major fall fashion trend for 2020 in itself. While a house like Hermès undoubtedly has equestrian aesthetics in its DNA, double-breasted riding coats, knee-high leather boots, and other equestrian-themed garments also popped up at the likes of Chanel, Tory Burch, and Michael Kors Collection.


Modern Quilts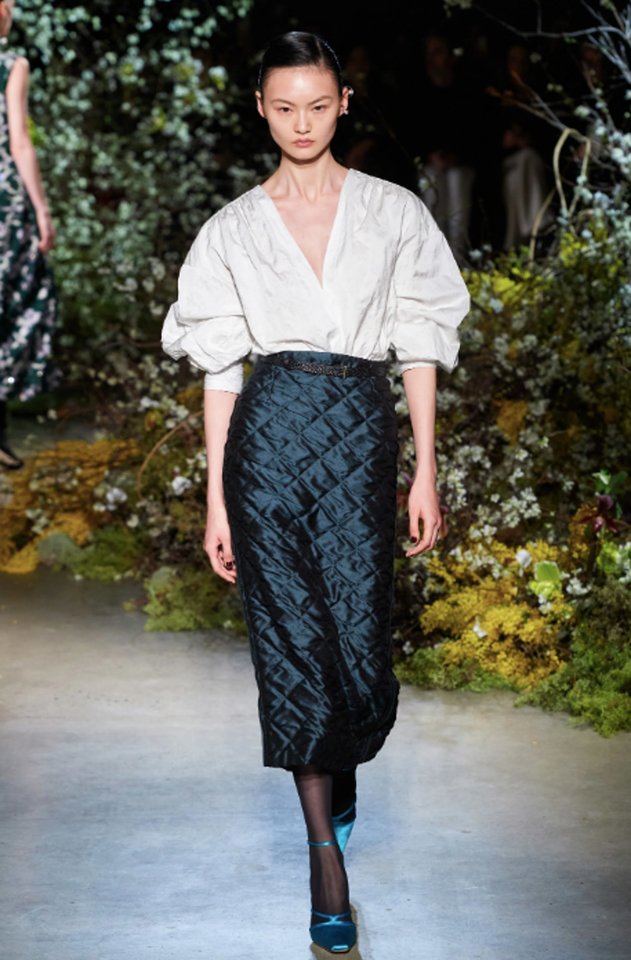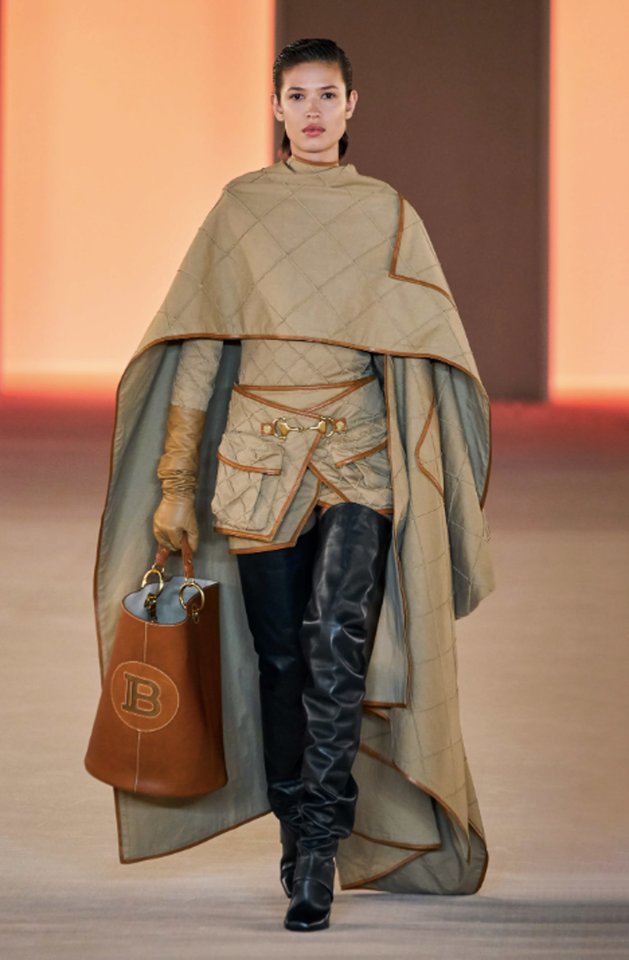 We've become familiar with seeing quilted fabrics in previous seasons; primarily created as outerwear for fall and winter. On a cold day, being able to (almost) wear a blanket as an outfit definitely helps battle inclement weather. Designers had a new take when it came to the Fall 2020 edition of this fashion trend, in the form of head-to-toe quilted options. Printed quilted patterns, quilted ruffles, skirts, and ponchos were all great updates to see on runways this season and added a number of pleasant new options for chic cold-weather gear.


Layering Vests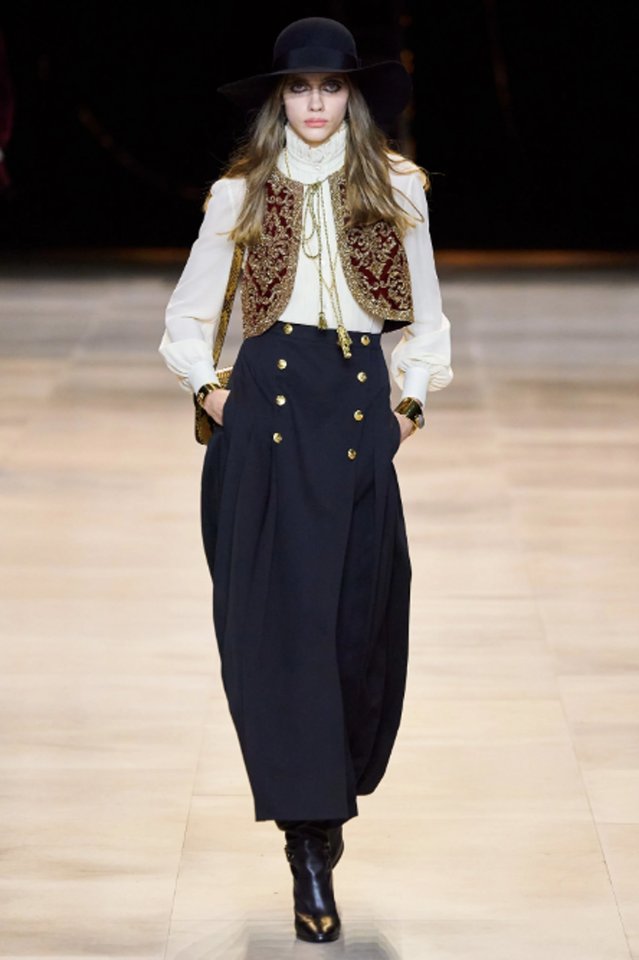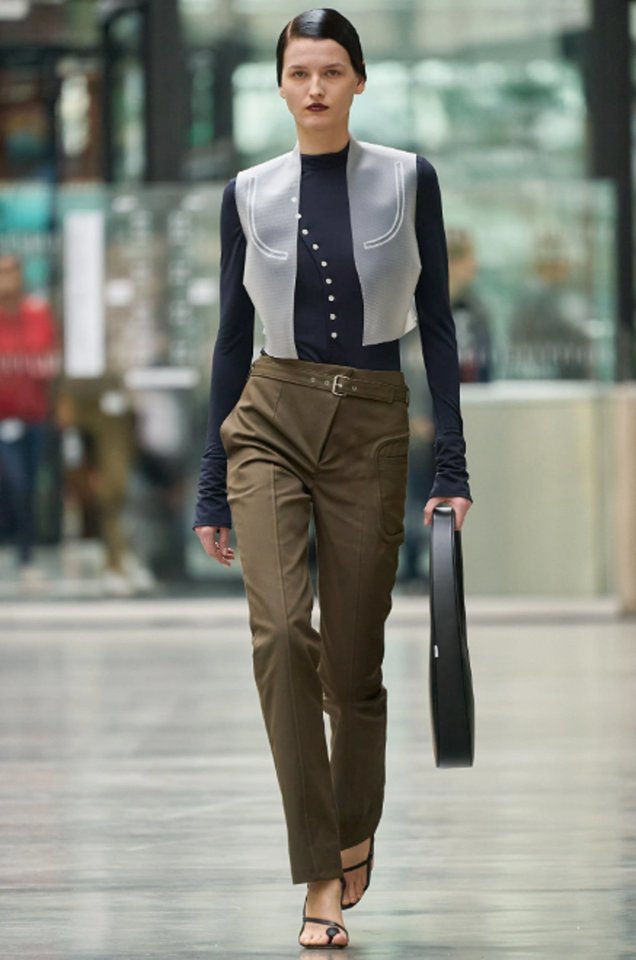 When it comes to fall dressing, layering has always been the name of the game for both style and practicality. The classic layering piece in the form of a vest showed up on runways in mostly cropped cuts. With heavily embroidered styles at Celine, suiting vests at Dior, and futuristic transparent styles at Coperni, there is indeed a vest for everyone in this 2020 fall fashion trend.


French Bourgeois Style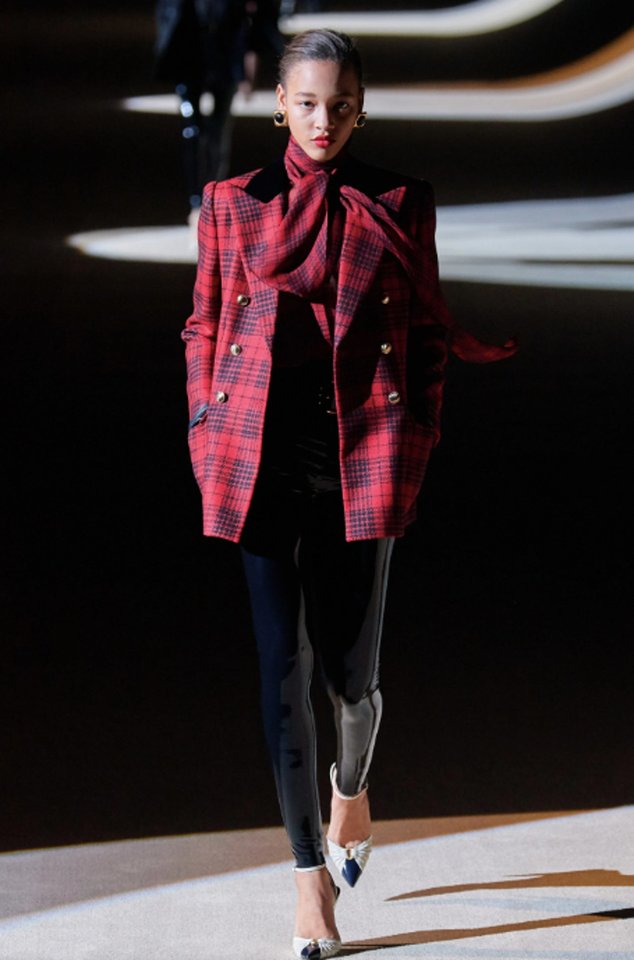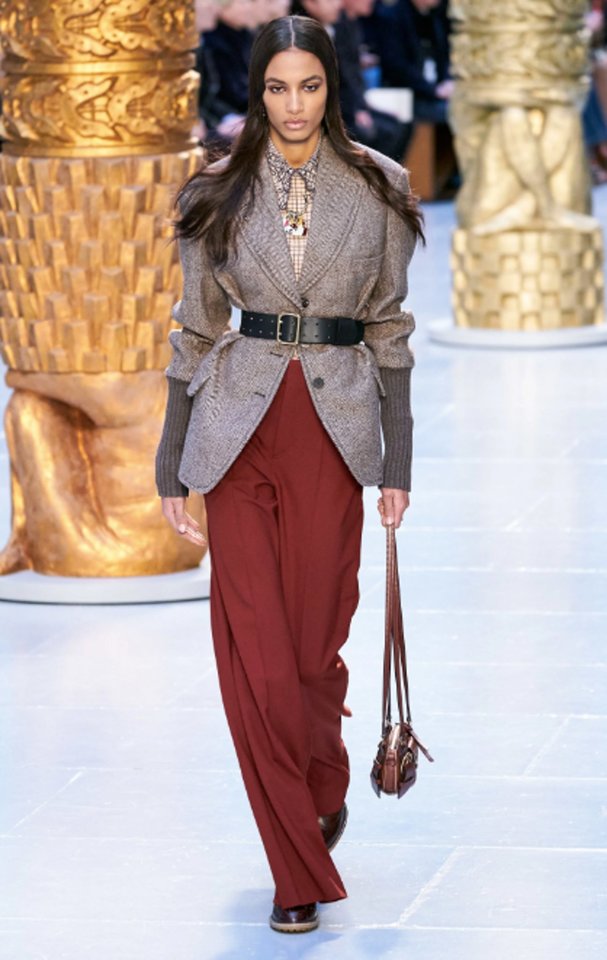 Don't we all truly want to dress like the fancy (and albeit rich) French girl hidden deep inside of us? A major fall fashion trend for 2020 is embracing staples of the affluent bourgeoisie woman, who apparently loves a skirt suit and rich tailoring. The key to this look is texture: think thick fabrics cut in ladylike silhouettes, long skirts, and a soft blouse with either ruffles or a bow necktie to top the look.


Apocalyptic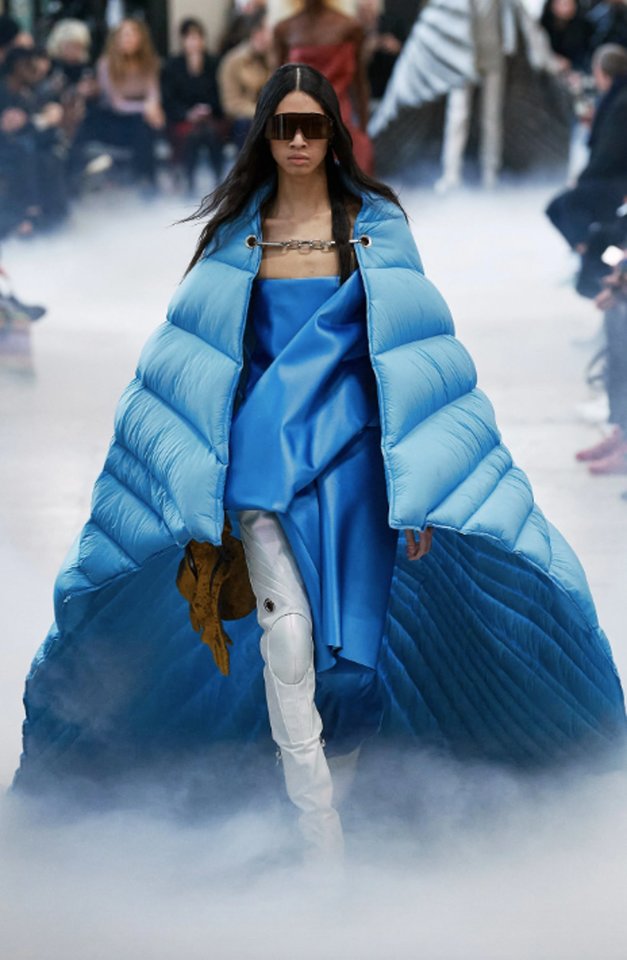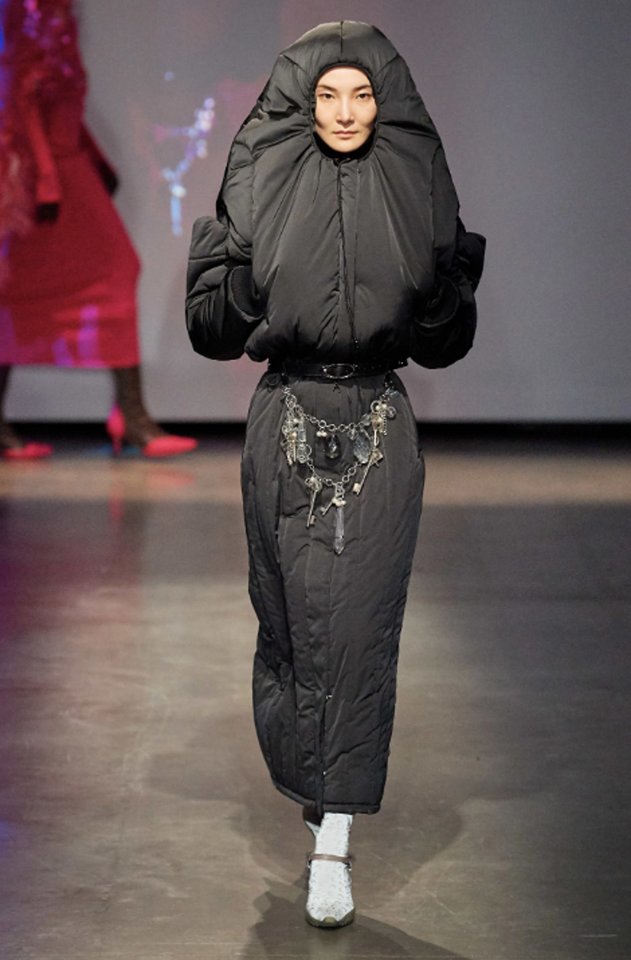 In the current state of a global climate crisis, designers used their runways as platforms to address the emergency state of society. Though many brands sought out to create conversations around sustainability and ways to promote change, others expressed the urgency for radical change through themes of apocalyptic dressing and what to wear for the "end of the world," or at least suggest that's where we are heading if dramatic adjustments aren't implemented in both the fashion industry and the rest of the world. This revolutionary fall fashion trend brought about some of the most innovative and unconventional designs of the season, and hopefully, the looks inspire some transformative thinking about the industry's state in 2020.


Headscarves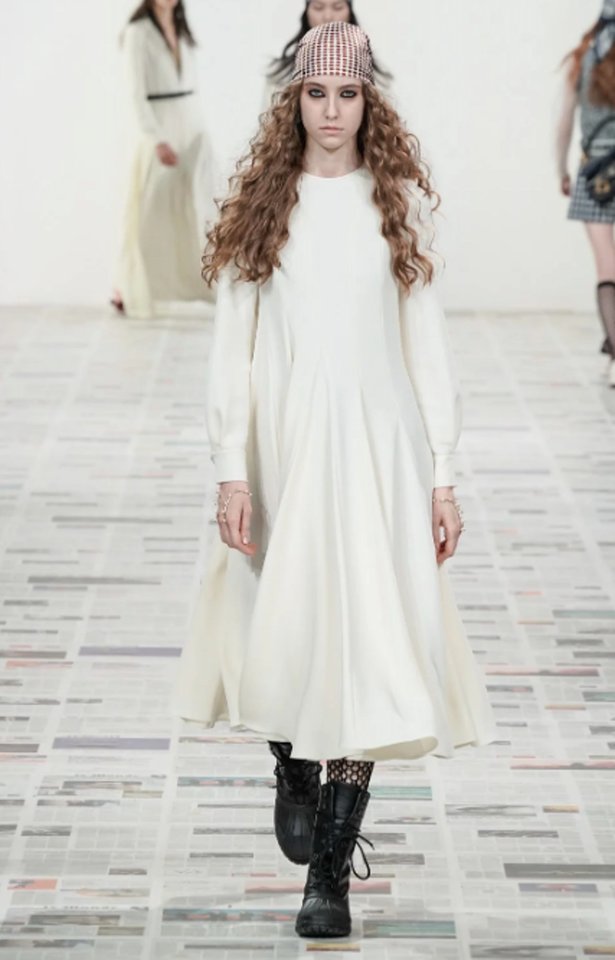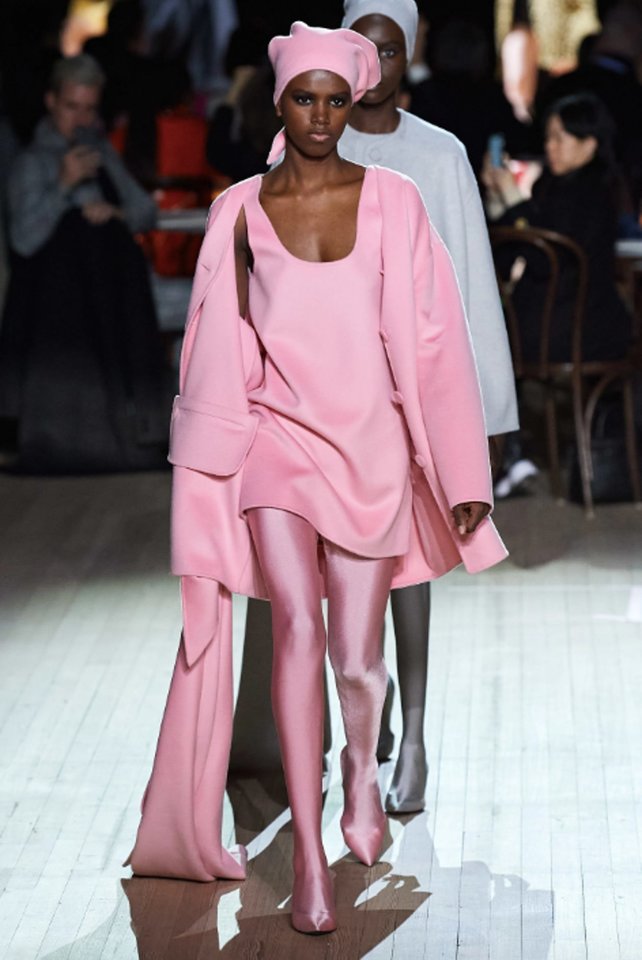 This season, runways were heavy with innovative headgear, but one standout star amongst them was the headscarf. Styled both "high" and "low" as designers paired the piece with everything from casual bohemian looks to formal dresses, this is definitely a versatile fall fashion trend for 2020.


Victorian Silhouettes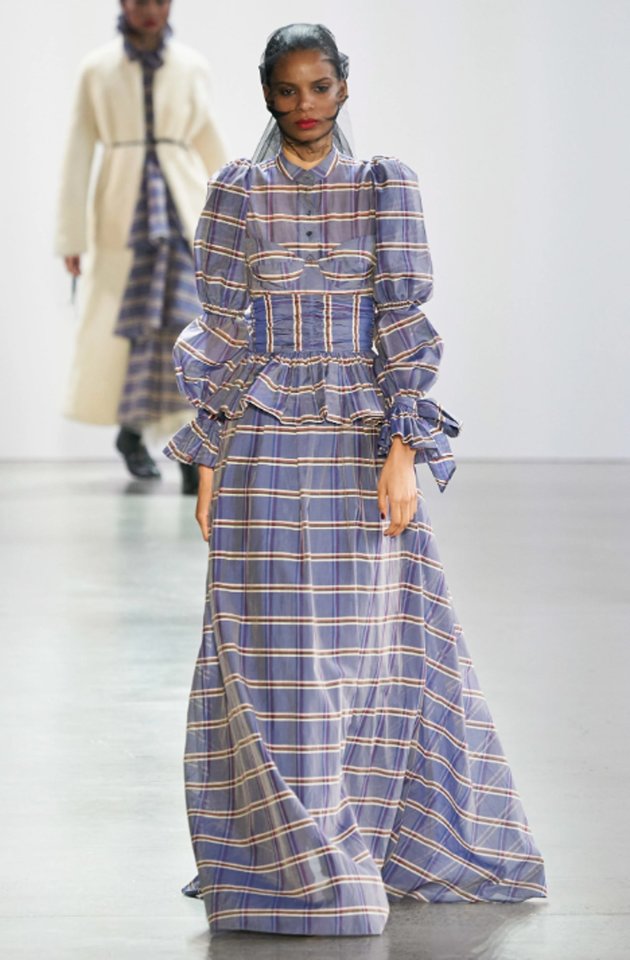 Shows embraced a more comprehensive form of nostalgia this year, with looks ranging from 18th century-inspired ballgowns to 80's puffed shoulders. Several labels, like Rodarte and Gucci, also took inspiration from Victorian silhouettes (perhaps an evolution from last summer's prairie chic), making for a great 2020 fall fashion trend for anyone who loves an unapologetically romantic look. Modest, long-sleeved dresses and floor-length skirts, paired with high necklines and lots of volume, transported show attendees to another time while advocating for a revival in the art of dressing.


Serious (Leather) Business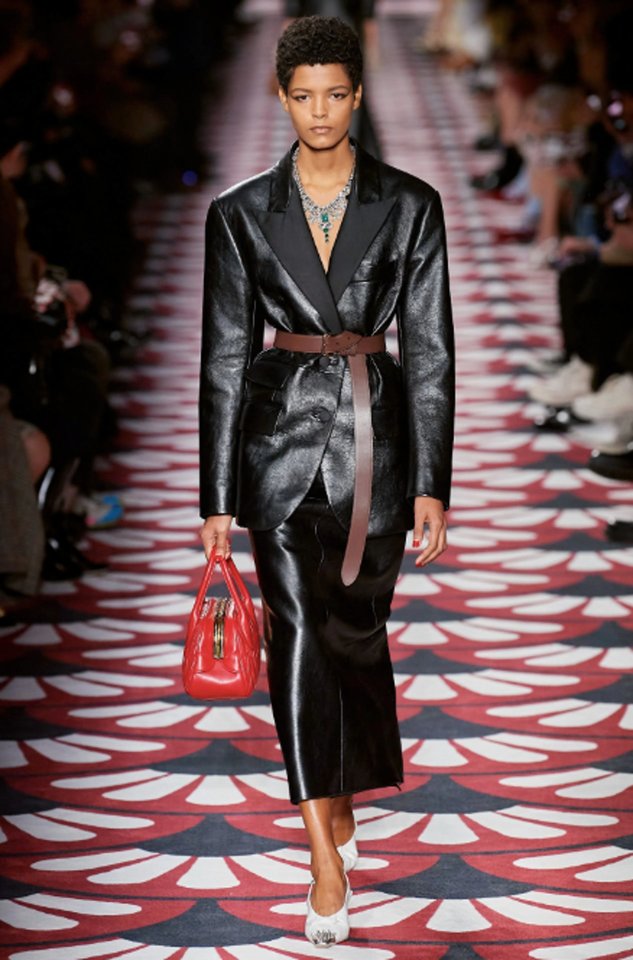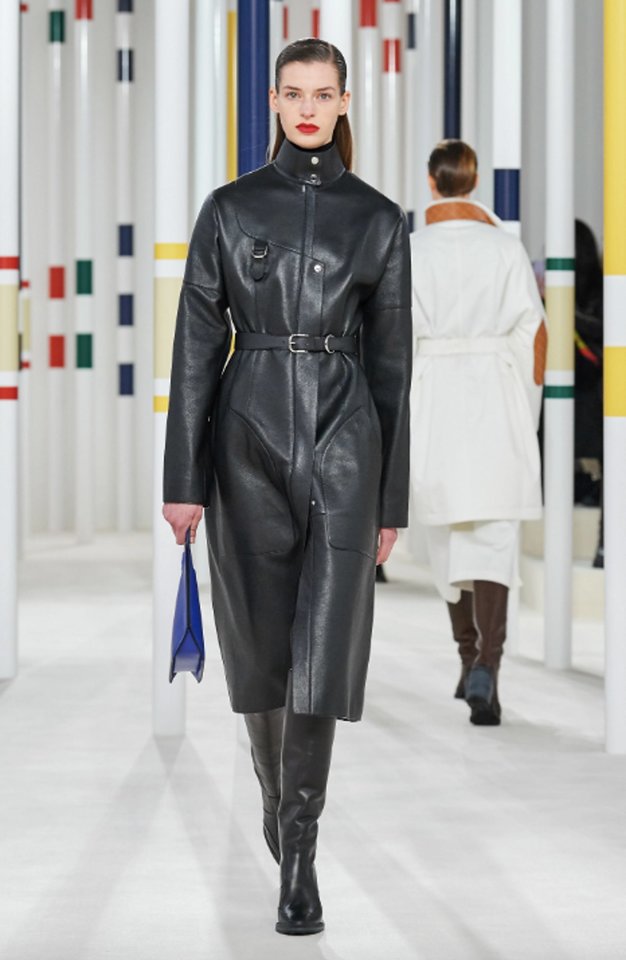 Leather is no newbie when it comes to cold weather, yet when it comes to fall fashion trends in 2020, the question is no longer if, but how leather will be styled in the months to come. While recent years have given way to leather in bold colors, the upcoming season is forecasted to be dominated by heavy, black leather in head-to-toe looks. Thick, tailored pieces, leather trench coats with leather boots, and matching, matte leather separates are now the new black–again.


The New Bermuda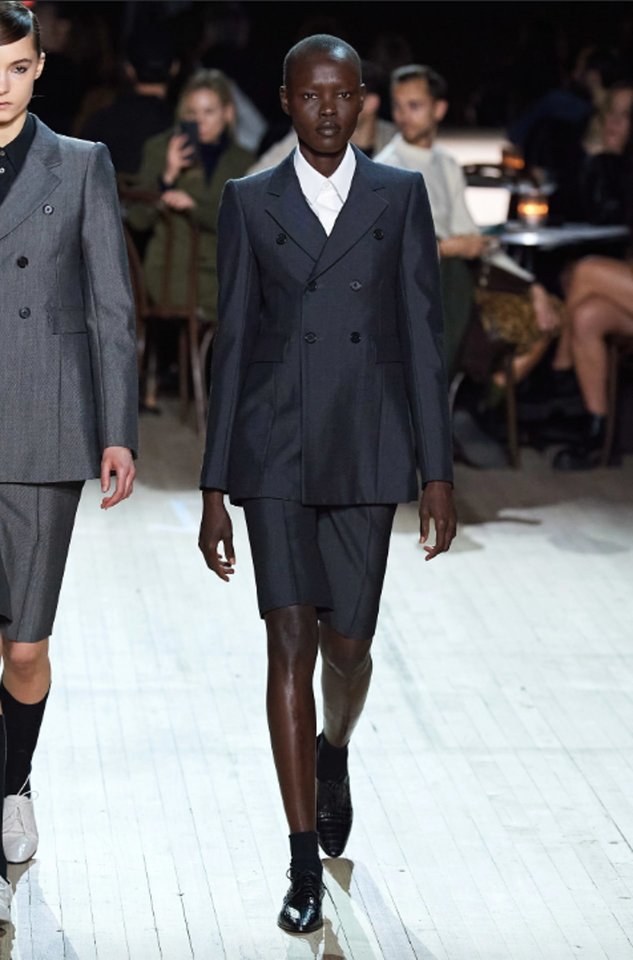 Shorts for fall? Truly groundbreaking. Designers reintroduced the Bermuda short for cold weather, as they are aptly named for hot, or even tropical climates. By elongating the length on the shorts and showing them in unconventional fabrics such as leather, tweed, and suiting, this fall fashion trend means shorts are now able to be worn all year long. Consider styling with a pair of tights or long boots.


Checked Out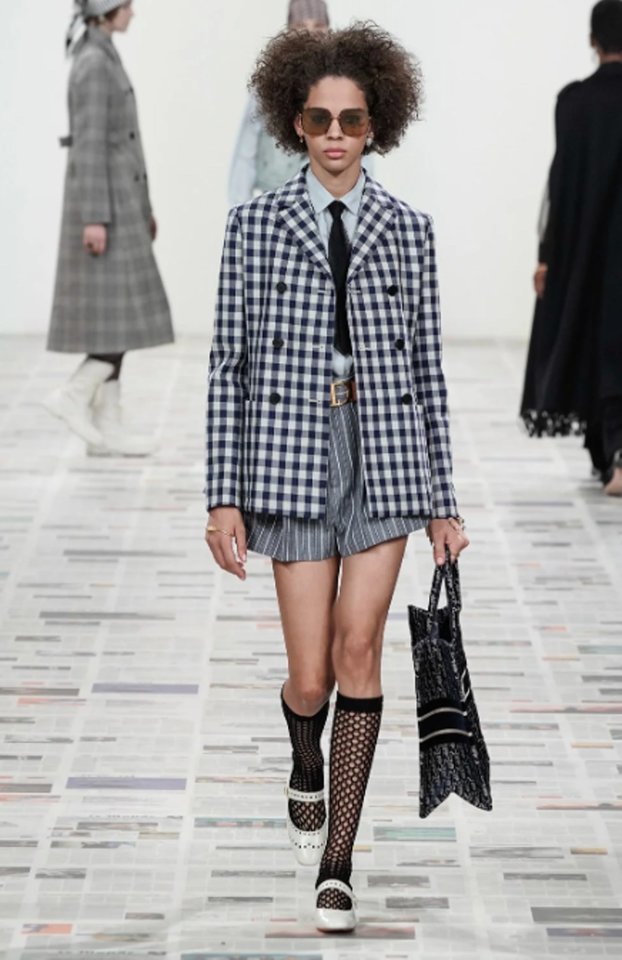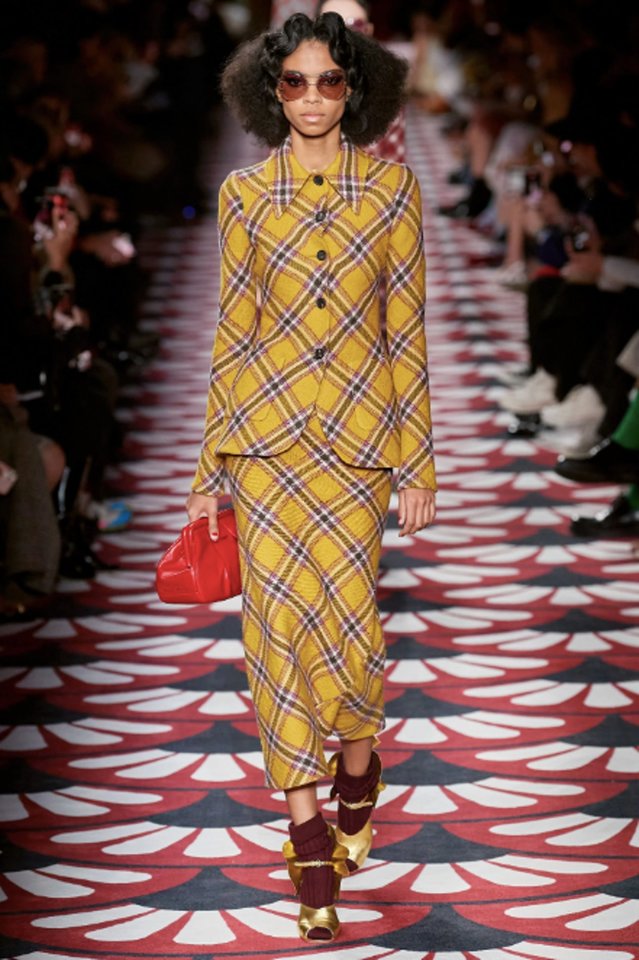 Checks being a relatively easy print to wear makes them a perfect candidate for fall dressing. Fall 2020 runways showed checks in a variety of enlarged prints and matching checked suits.


Shine Bright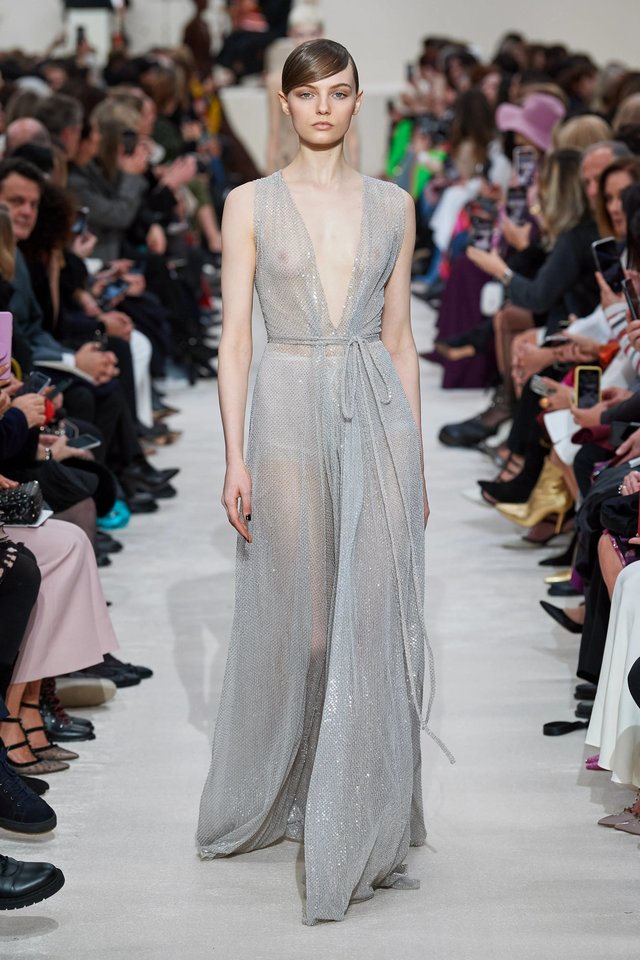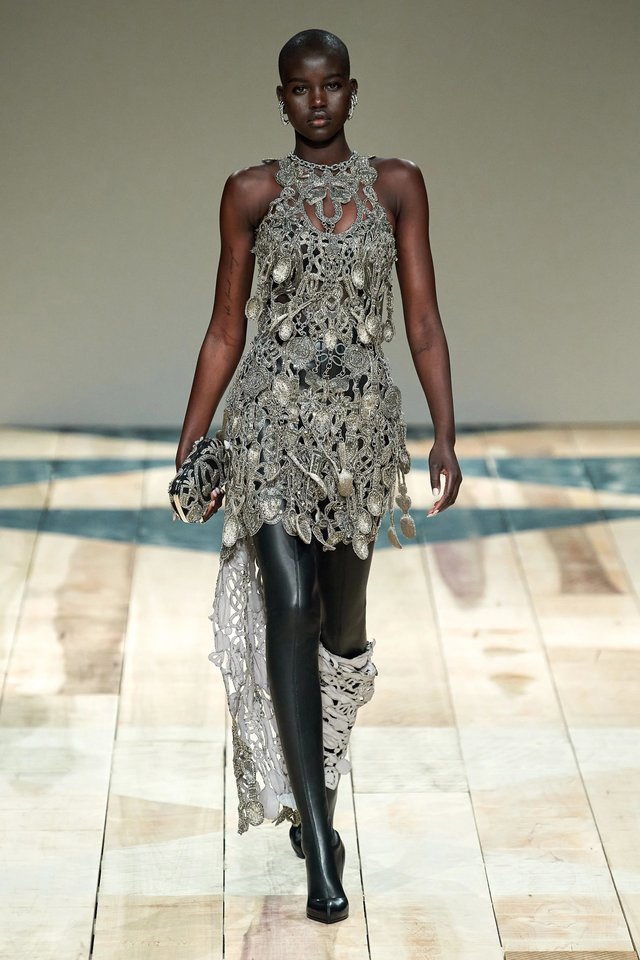 Silver might just be the new black this Fall. Designers played with the textures of this metallic hue giving 'high-shine' a new meaning this season. Don't be afraid to implement a bit of silver into your wardrobe and explore a more futuristic motif.


The 70's Coat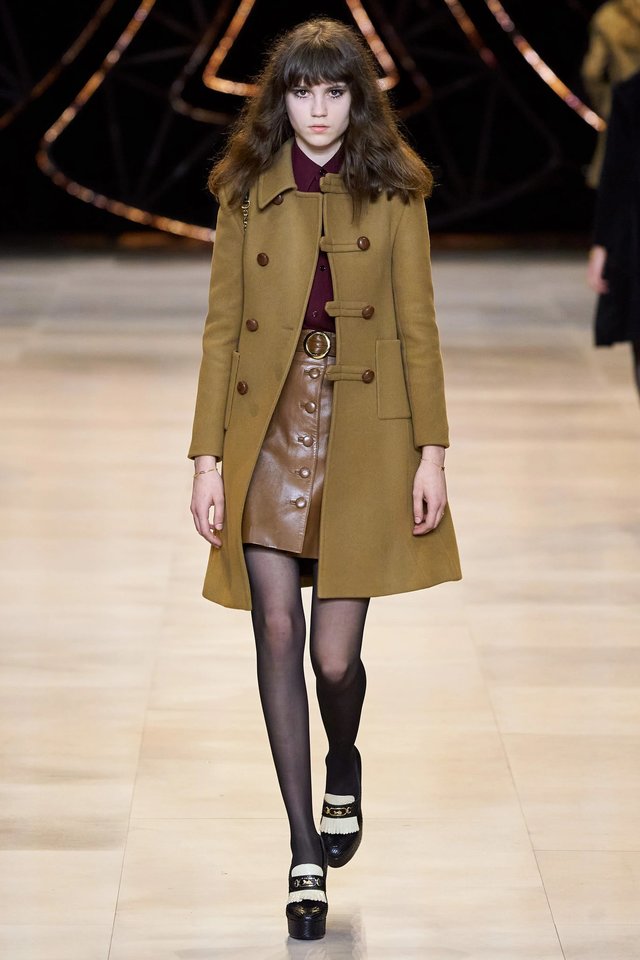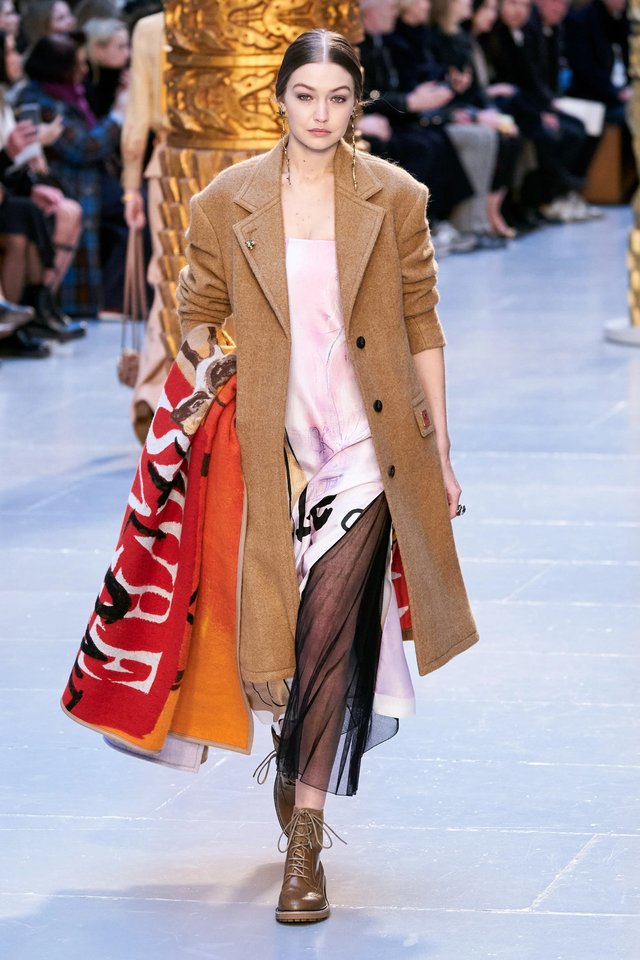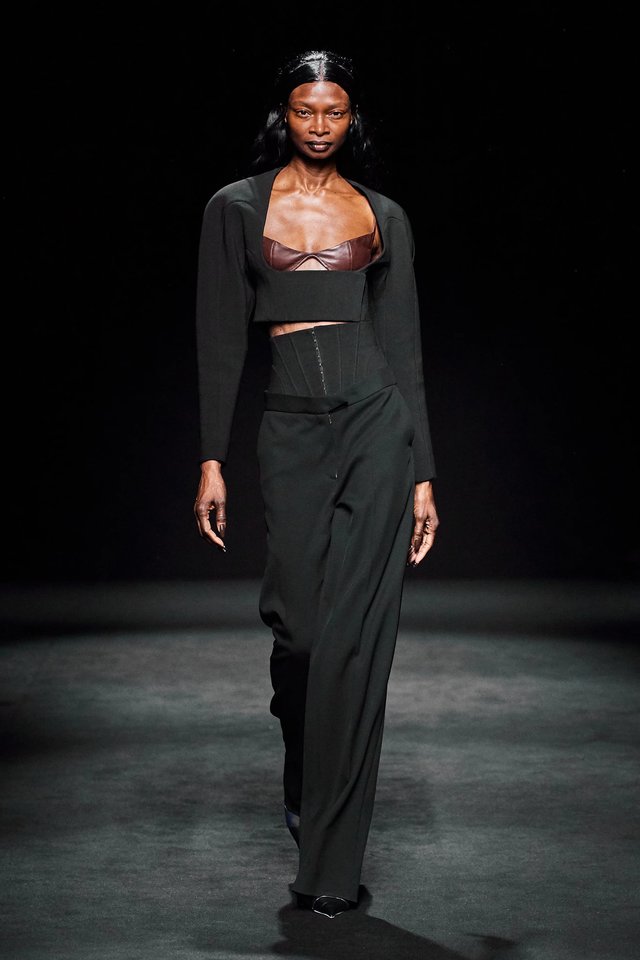 History has a way of repeating itself and this trend is proof of that. Fashion in the 70's blurred the boundaries between chic and effortless, and the coat that reigned this era is back. This camel color dream coat dawned on many runways this season, setting a precedent for Earth tones and fitted outerwear this Fall. Paco Rabanne styled his take on the coat with a gold-hardware belt, while Gigi Hadid modeled Chloe's traditional version of the remake. Take advantage of the neutrality this color provides and consider accessorizing with a pop of color, this is a chic way to stay warm in the colder months.The Corset
Comeback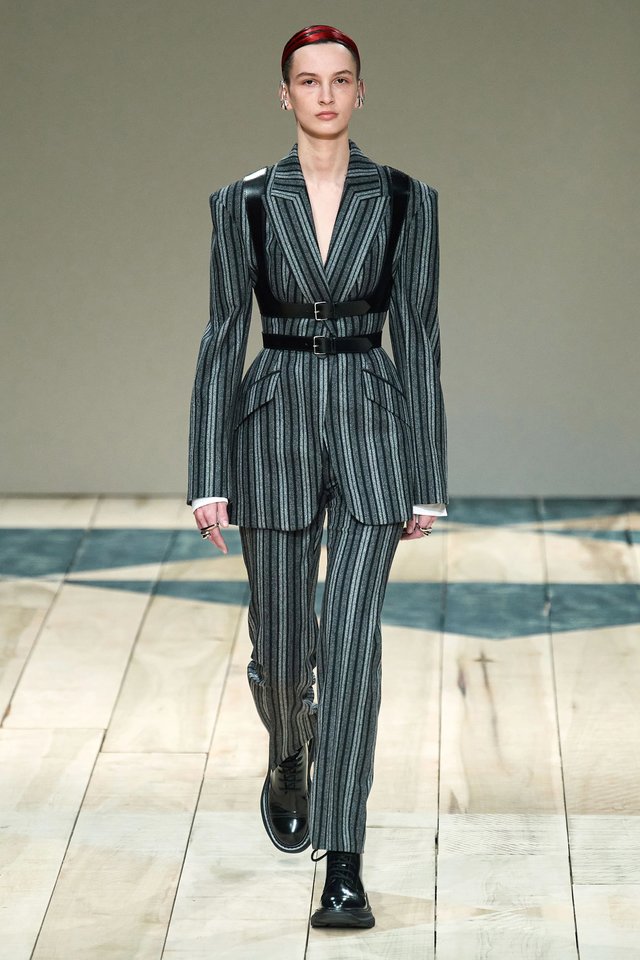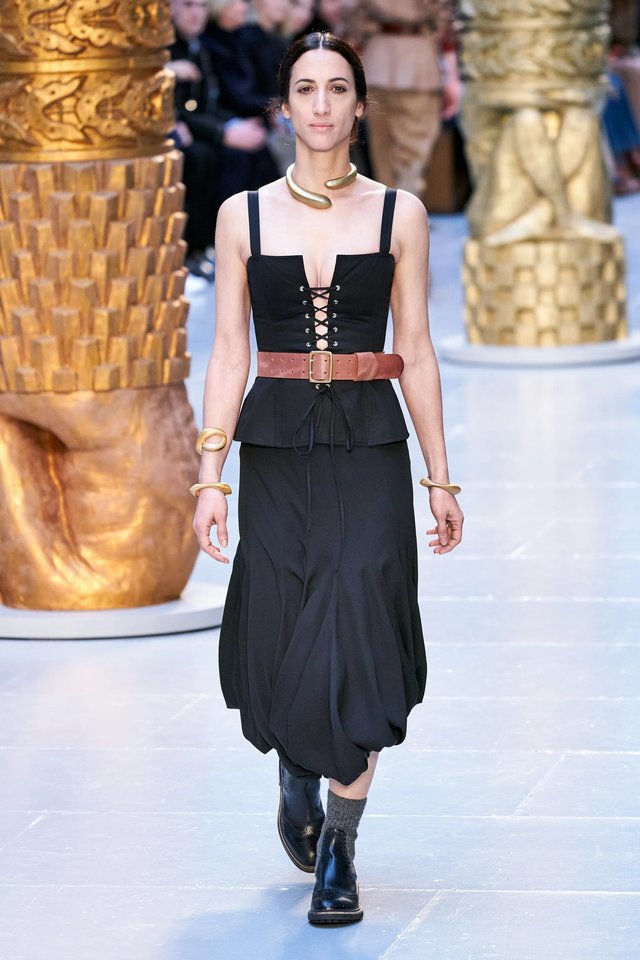 Originally created to accentuate womanly curves, every designer from McQueen to Mugler debuted their take on the silhouette enhancing must-have. Whether worn over a thick tailoring or by itself, the sexy corset is shockingly versatile.