When you think outside of the diamond solitaire box, you realize there's a ring that represents your style better than a cookie cutter classic ever could. Ahead, 21 unexpected engagement rings for the alternative bride, all under $3,500.


Nestled Opal & Diamond Ring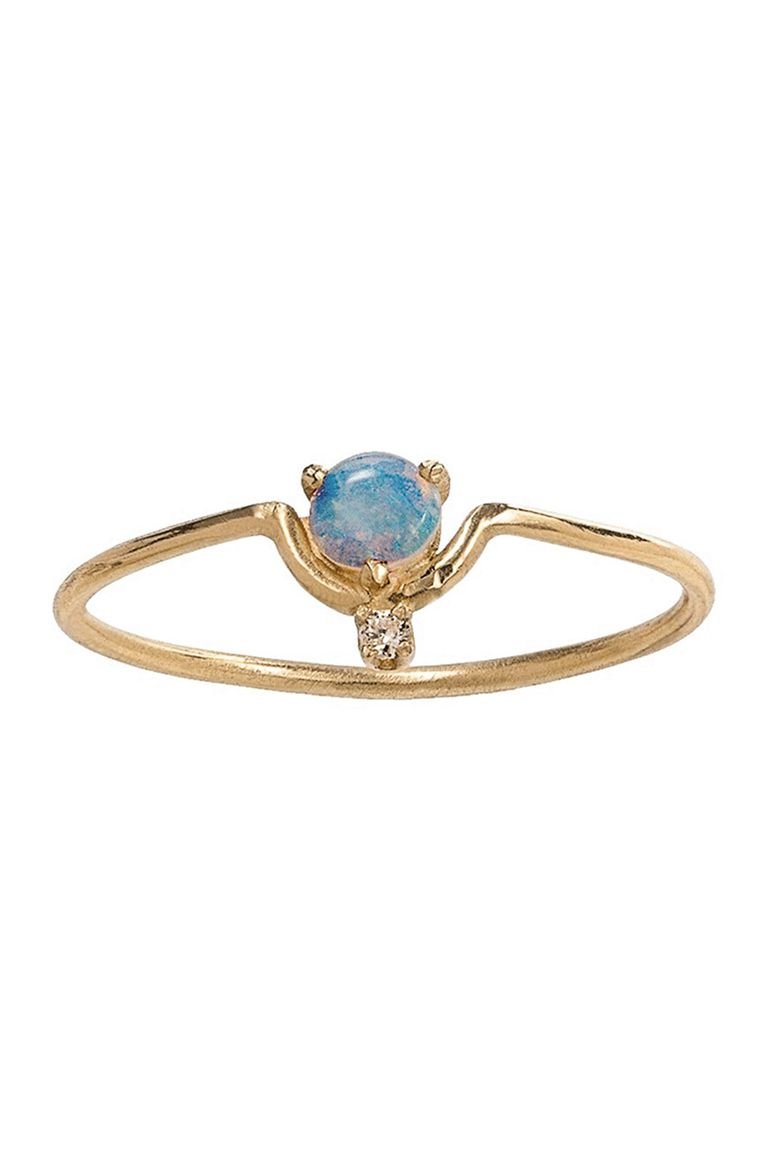 Ethically sourced and handmade in New York, this beautiful opal and diamond ring from Wwake proves you don't need to spend thousands to have a dreamy engagement ring.


Grace Diamant Diamond & 18kt Gold Solitaire Ring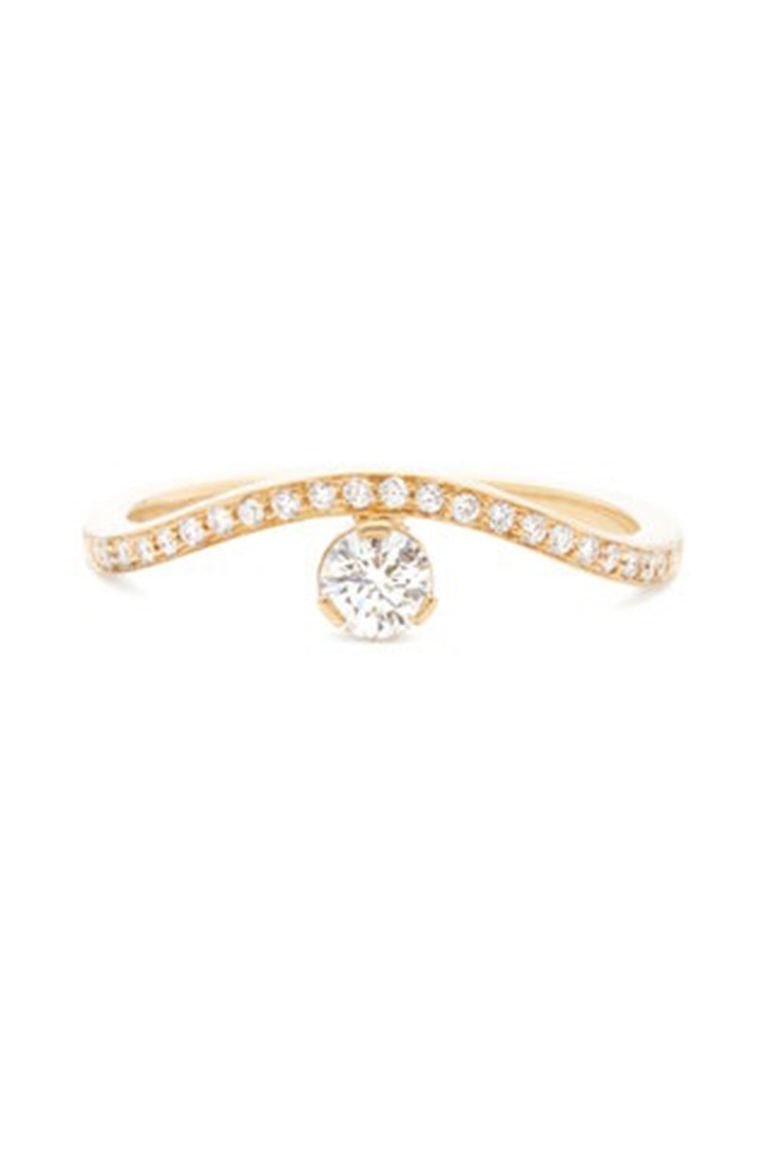 The curve of pave diamonds on this 18k gold band is inspired by Pegeen Vail Guggenheim's surreal paintings of Venice's Grand Canal. To add to the effect, an invisible-set solitaire diamond floats atop or below, depending on how you decide to wear it.


18kt Rose Gold Diamond and Sapphire Beirut Ring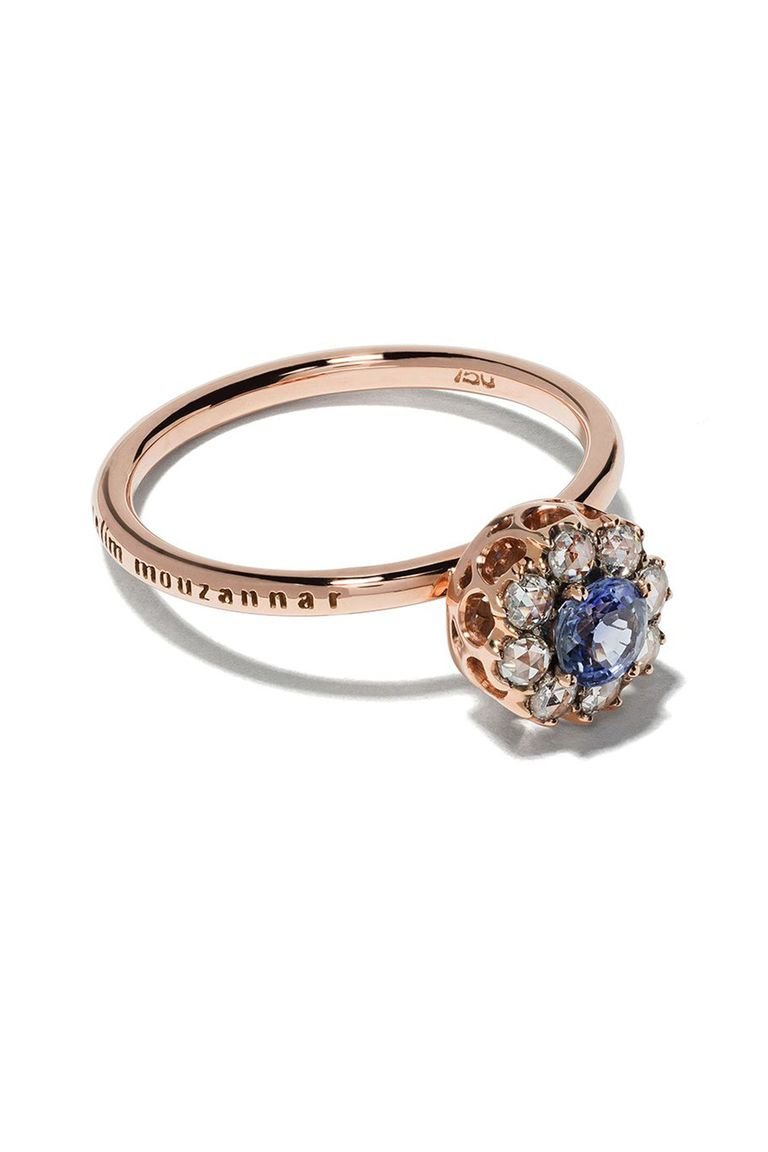 This beautiful 18k rose gold ring is set with rose cut diamonds and a sapphire center, reminiscent of a flower. It's a contender for a would-be family heirloom.


My Twin Toi & Moi 18K White Gold & Diamond Ring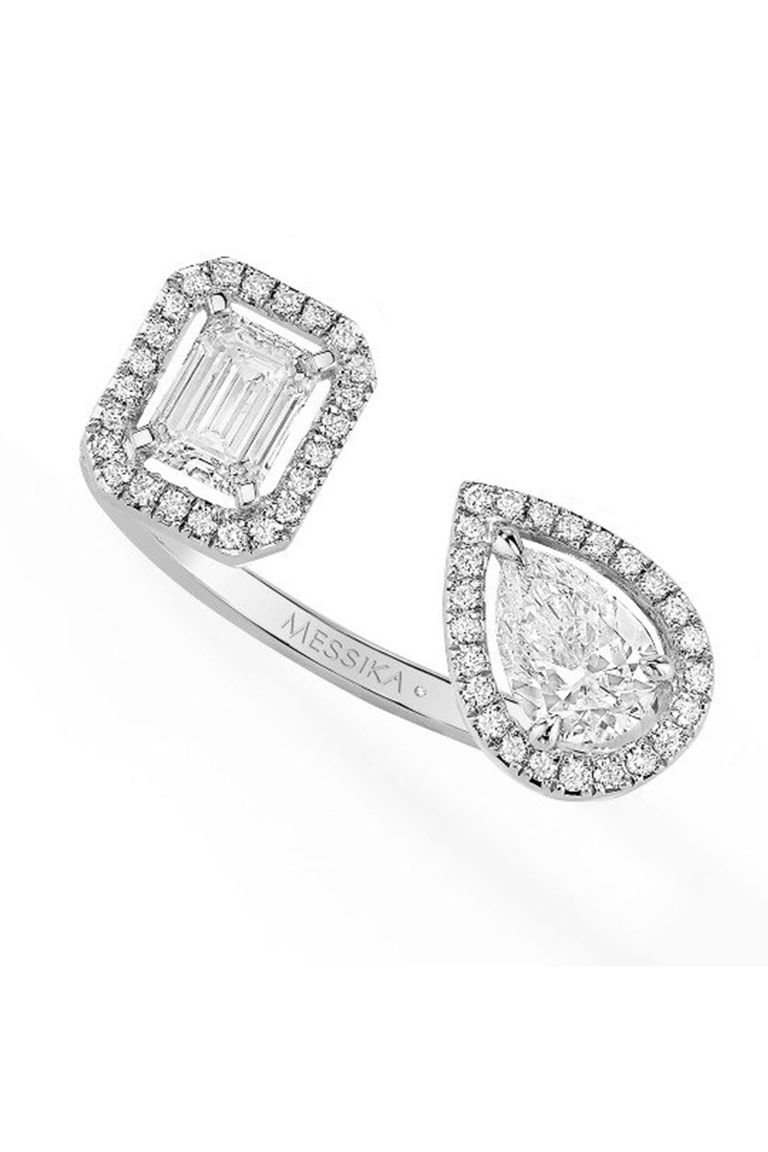 This ring by Messika is perfect for anyone stuck deciding between an emerald and a pear-cut diamond. Why not get both?


Moon-Peach Oval Morganite Ring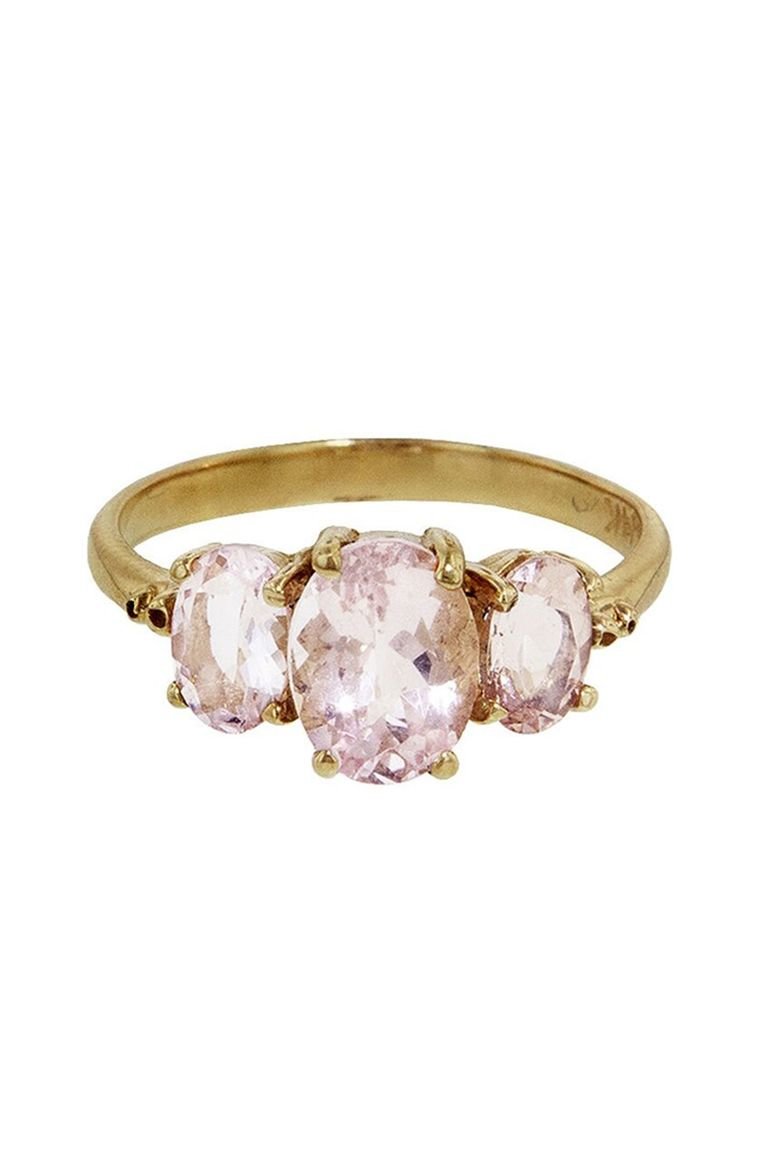 All Ruta Reifen rings are hand carved in wax at her studio in Brooklyn, making each piece all the more special.


Love Diamond, Opal and 18kt Rose Gold Ring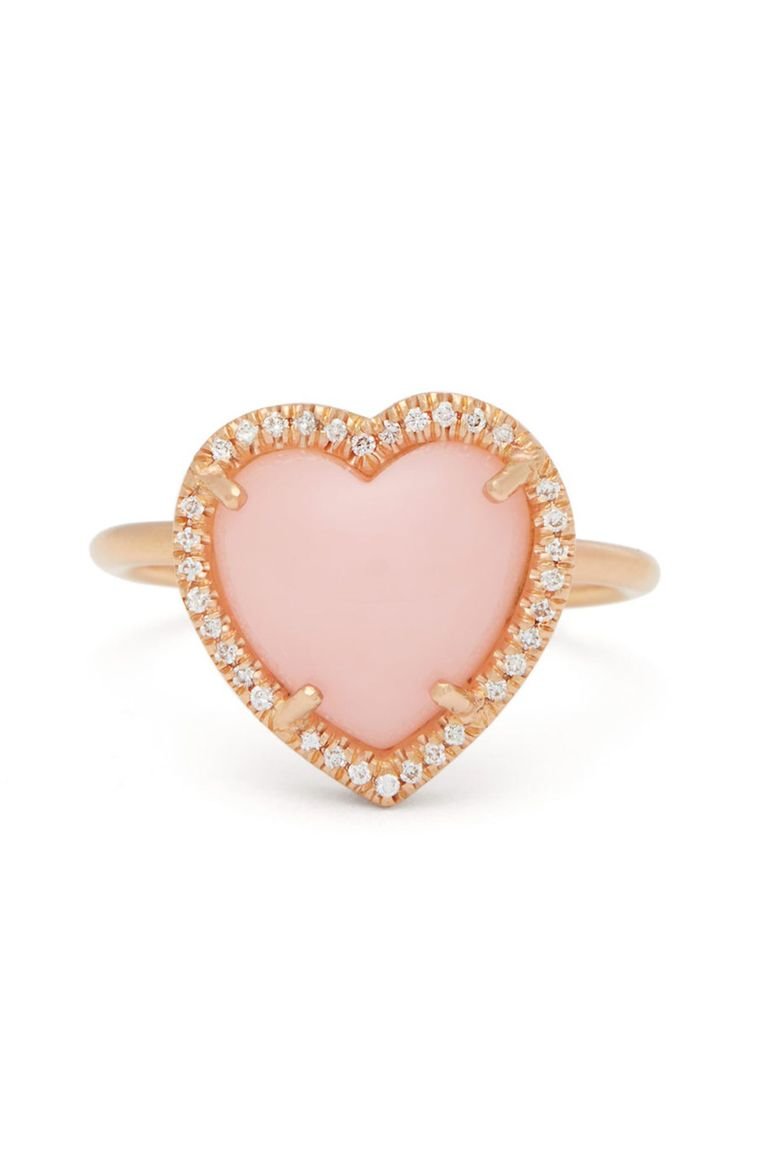 This 18k rose gold ring is too cute, with a pink heart-shaped opal and a pavé diamond halo.


Lab-Ruby, Enamel & 14kt Gold Ring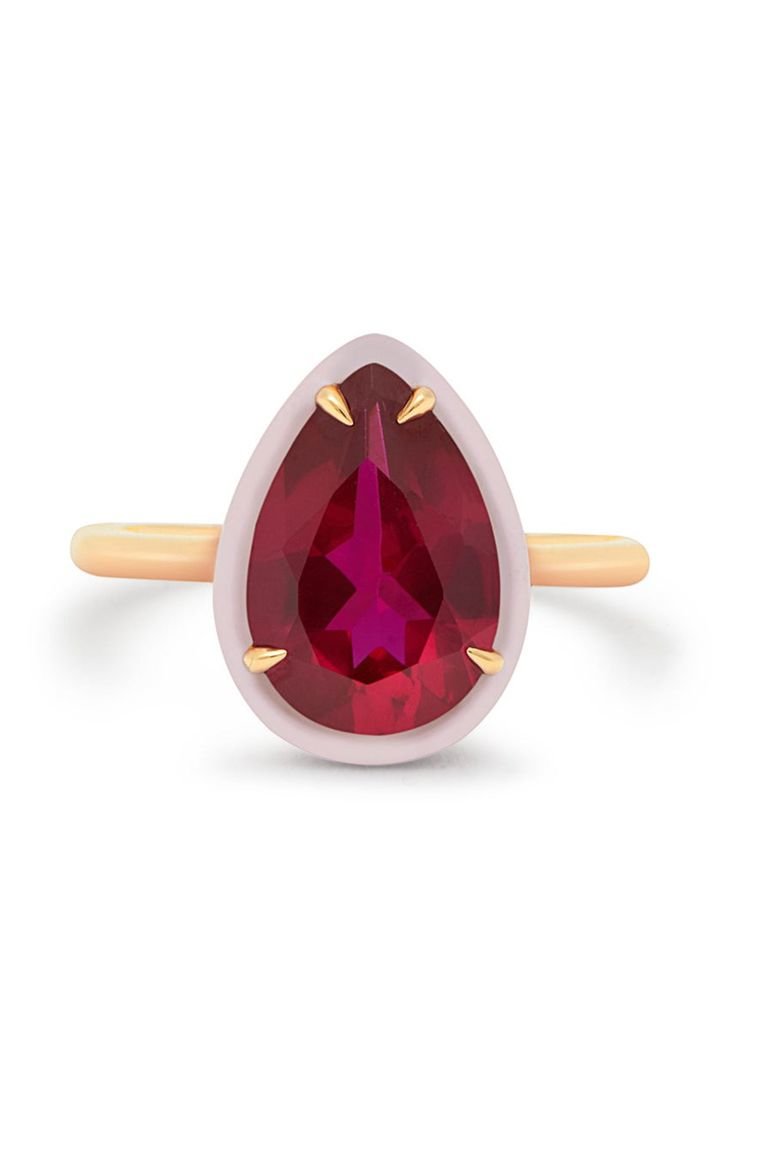 Made in NYC with a sustainable, lab-grown ruby set in lavender enamel, here's a ring meant for someone who loves color!


Diamond White Gold Triangle Ring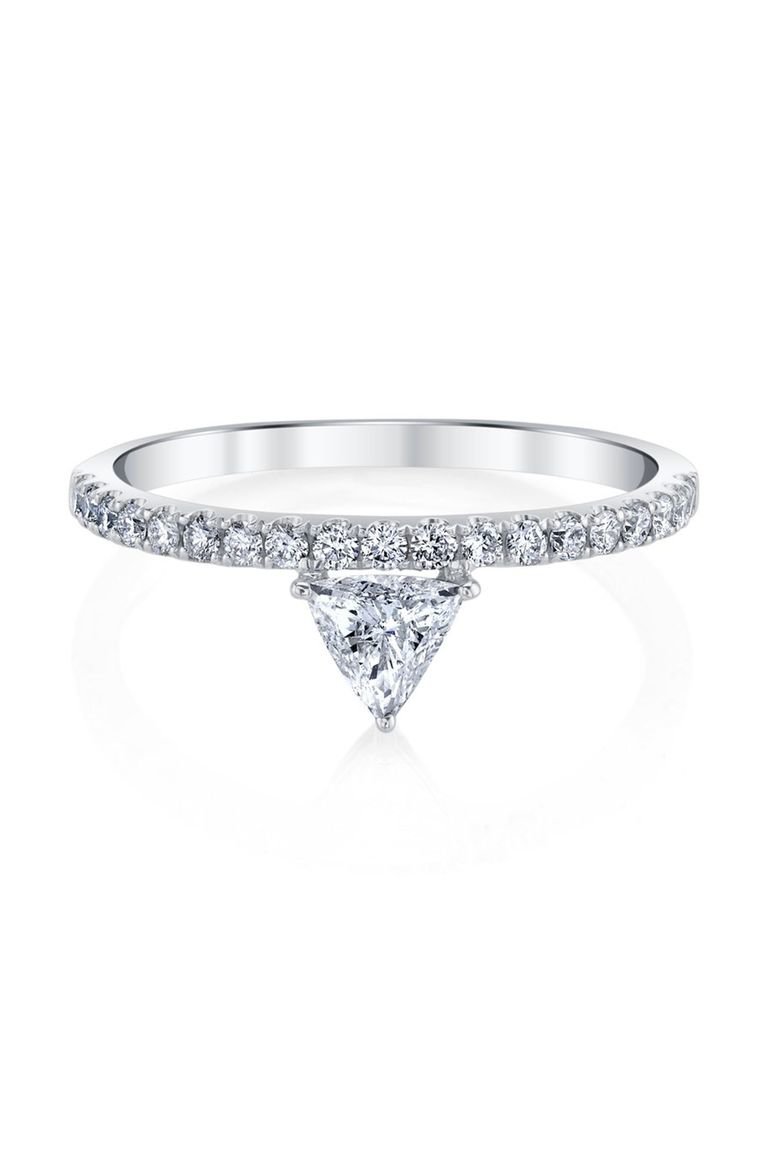 This invisible set triangle diamond is a contemporary update to a classic ring.


18K Gold And Aquamarine Ring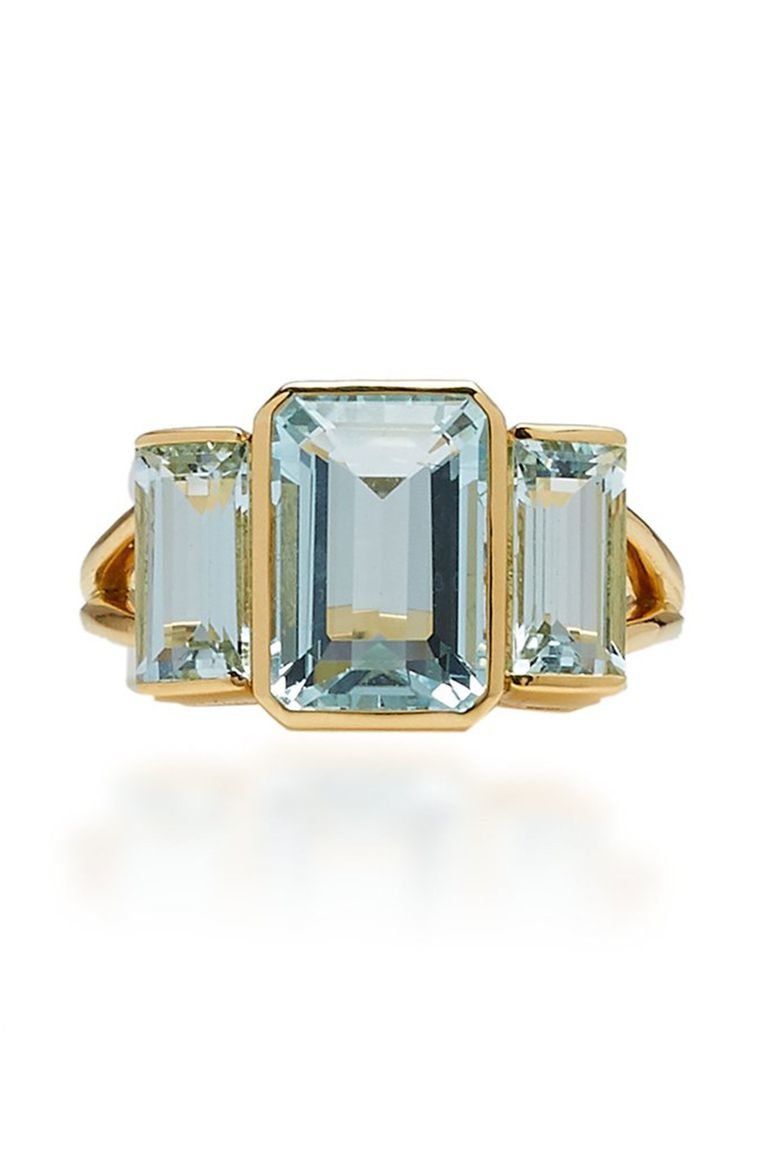 Make a statement with this art deco-inspired ring featuring three emerald-cut Aquamarine gemstones.


Anahata Diamond, Sapphire, Opal & 18kt Gold Ring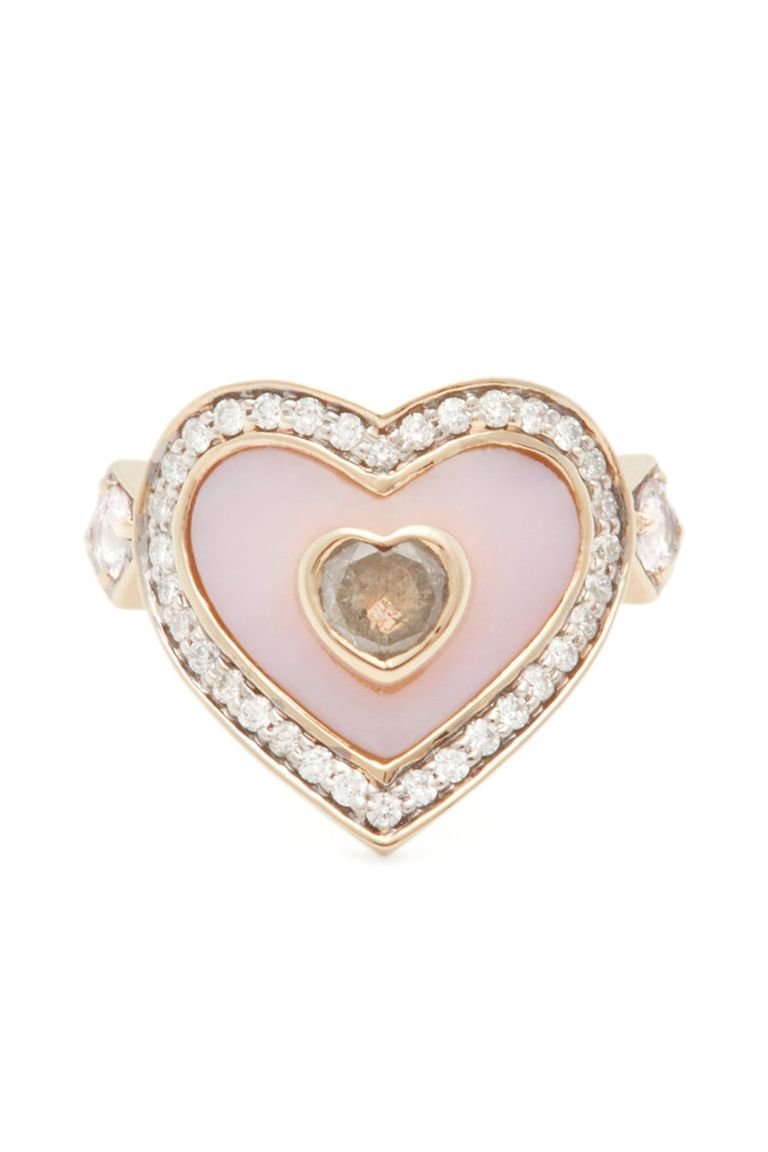 Named Anahata after the Hindu heart chakra, Noor Fare's ring is literal, but sweet. It's designed to be worn on your pinky, but get the right size and you can wear it as an engagement ring.


Amaranthus Ring with Pear Shape Center


A beautiful and ethically-sourced diamond ring in 14k gold, this design updates a pear diamond center with a modern bar setting.


Painter's Blue Sapphire Ring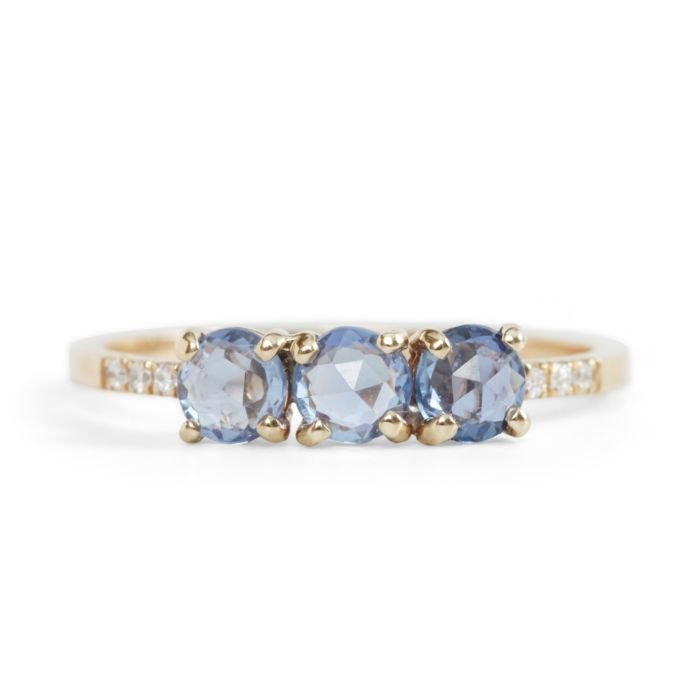 Handcrafted in Los Angeles, this romantic ring highlights three dreamy, rose-cut sapphires that you won't be able to look away from.


White Enamel Rock Crystal and Diamond Band Vine Ring


Check out this super fun twist on an engagement ring: it's a classic pavé band surrounded by Bea Bongiasca's signature enamel vines adorned with rock crystals.


14k Blue Topaz Point of Focus Ring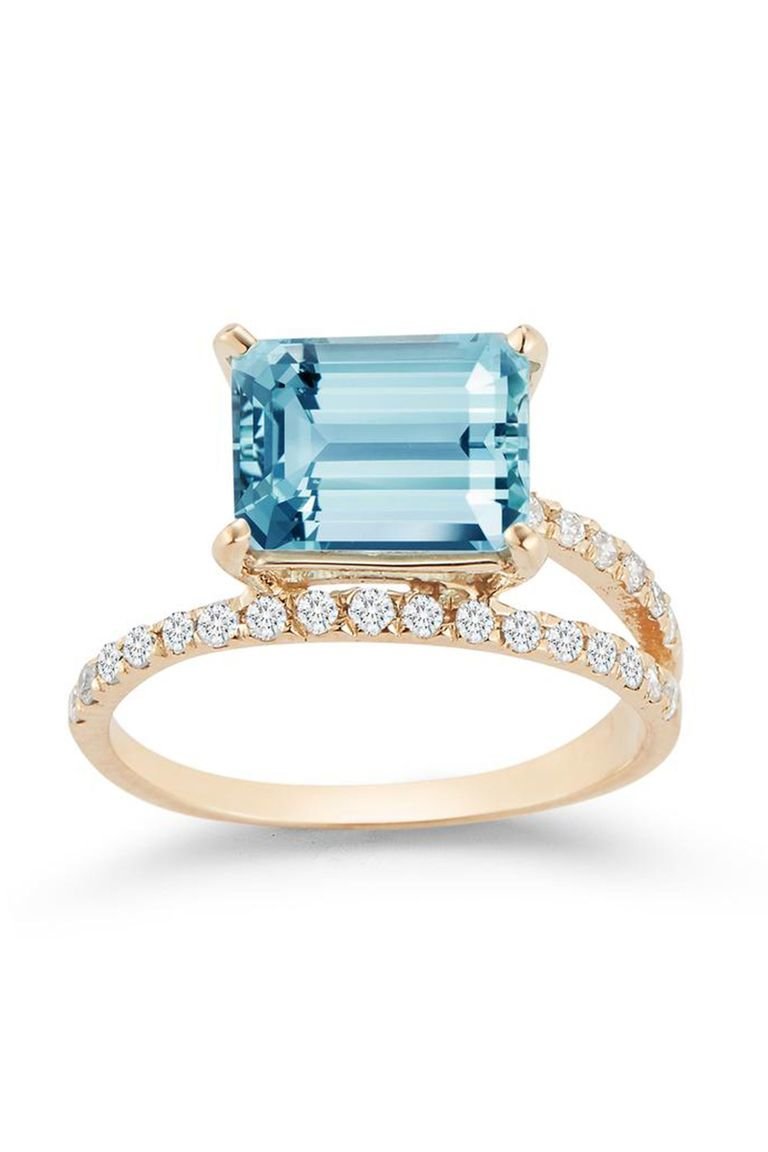 Handmade in NYC, this asymmetrical band is sprinkled with pave diamonds and topped off with a vibrant blue Topaz gem.


Makeda Ring with Diamond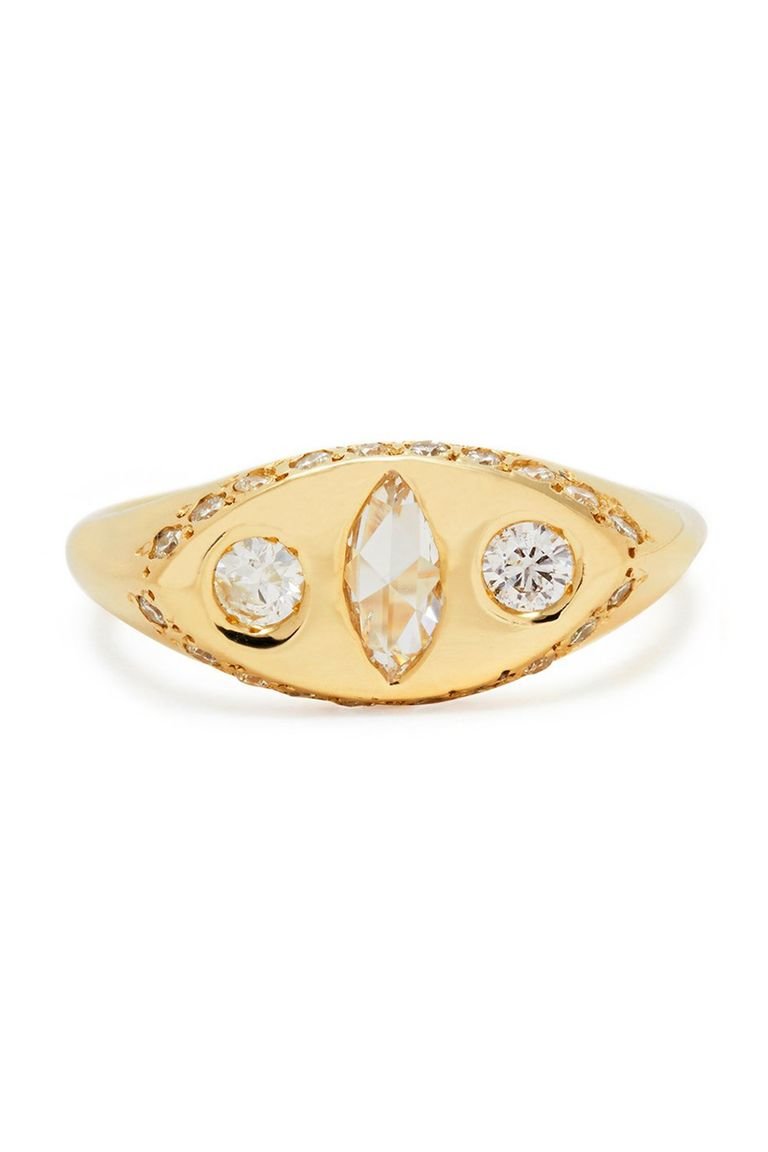 Made entirely in Brooklyn, NY, this unique take on a signet ring features a mix of two round-cut diamonds, a rose-cut marquis center, and a diamond halo. Each handpicked stone varies in color and weight, so no ring is made the same.


Crescendo Flare Ring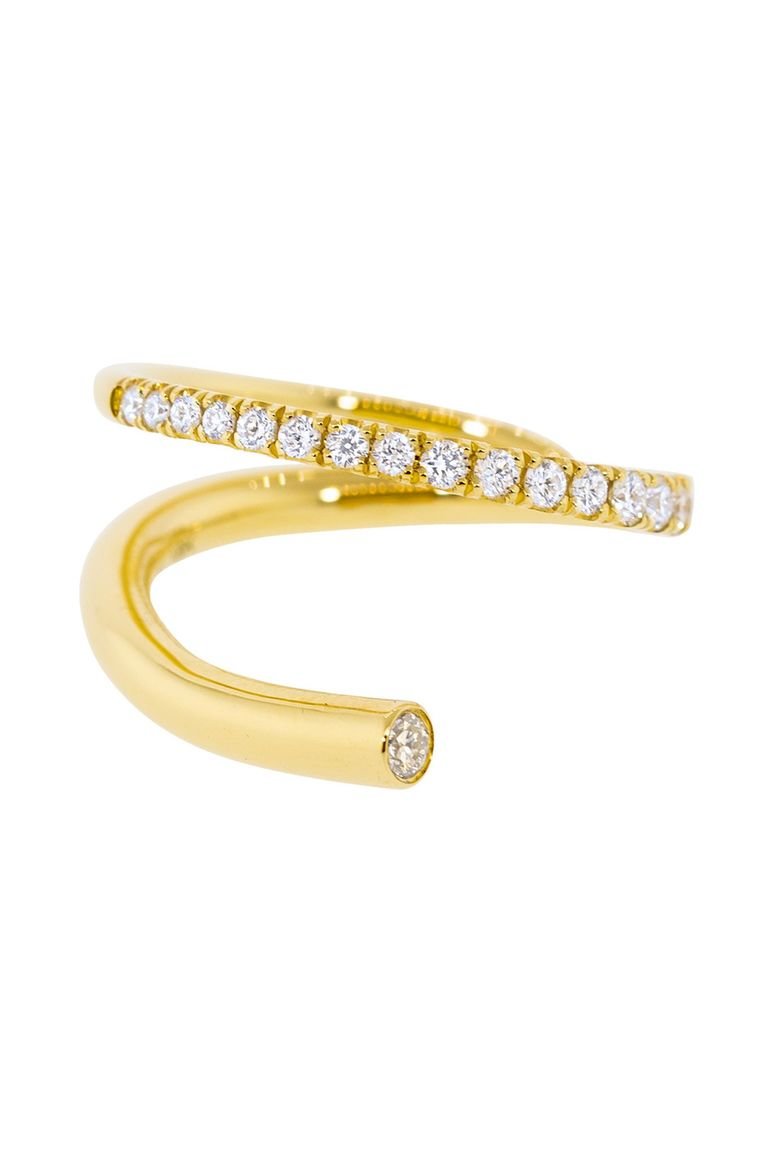 Katkim's Creschendo ring wraps up your finger to display the pave band and unusual diamond tip. It's an alternative engagement ring for the minimalist.


Aquamarine Duet Ring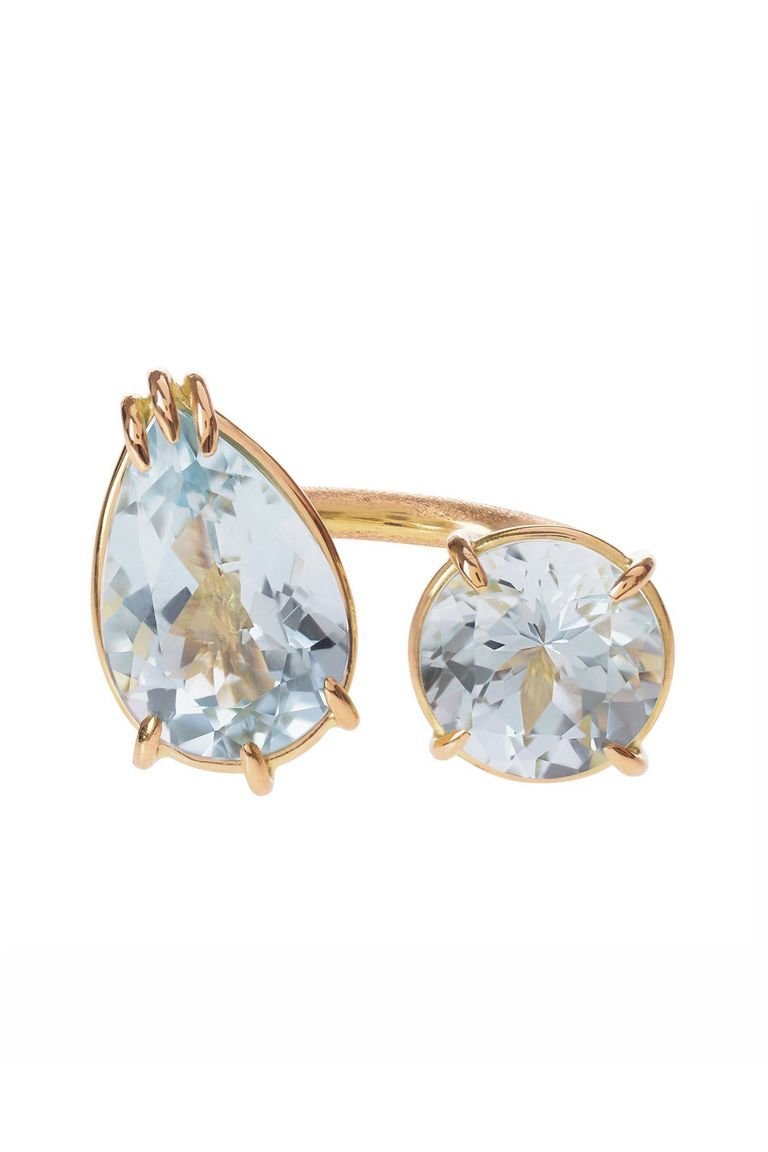 Two stunning Aquamarine gemstones-cut in pear and rounded shapes-are set on a matte gold band, making this ring an option for brides looking for something completely different.


18kt Gold Signet Ring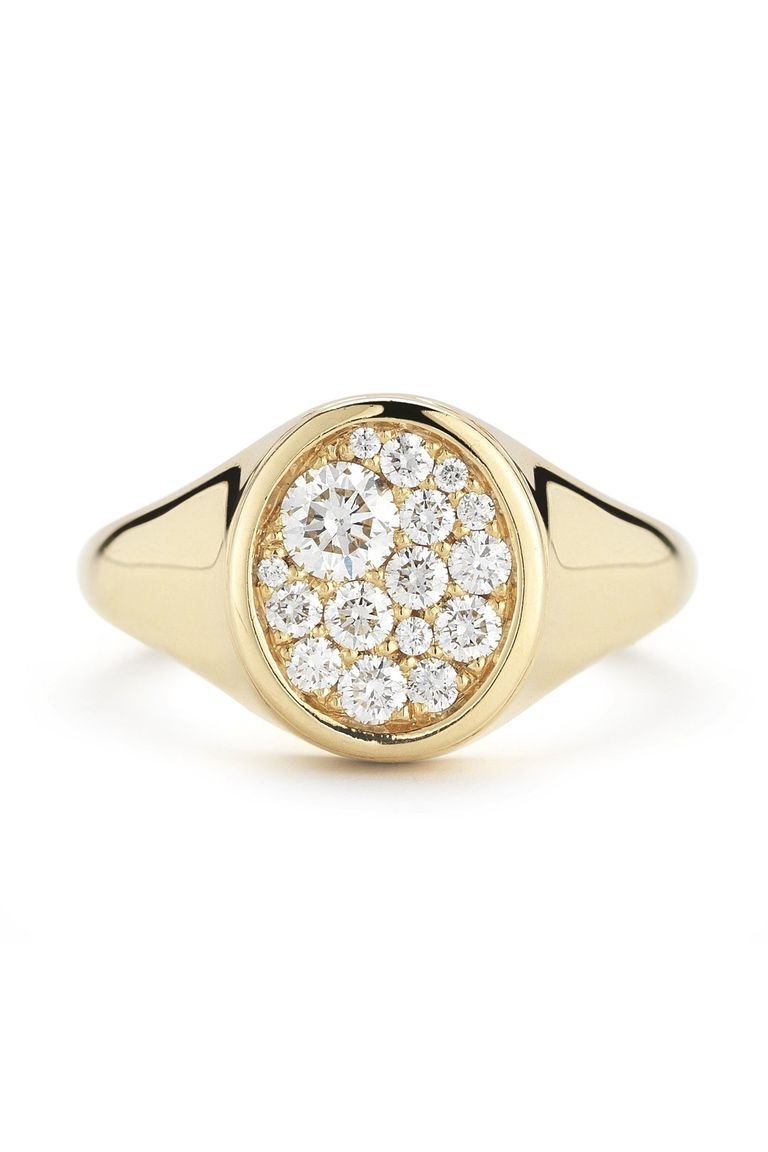 This Jade Trau ring is a cool take on a classic signet ring. Get this for the bride who loves diamonds but is looking for something more casual.


Lotus Garnet Luna Ring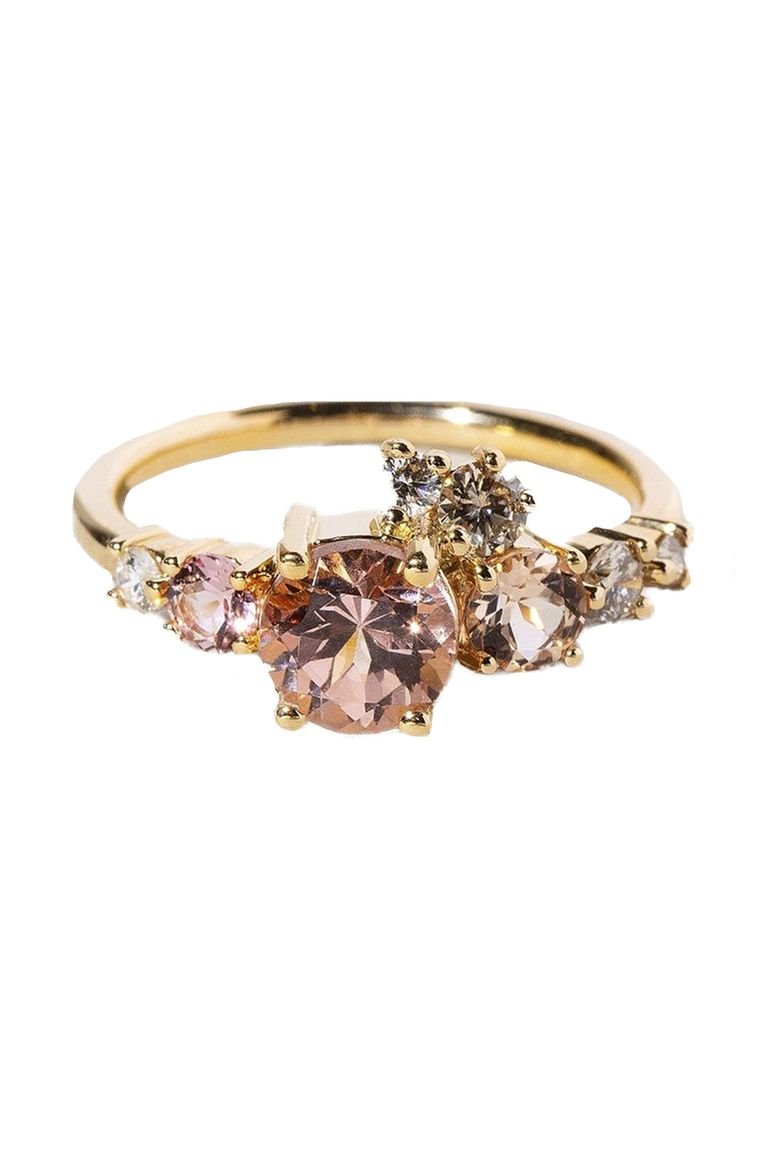 More is more with this asymmetrical stone cluster ring, featuring white and champagne diamonds and pink topaz.


Diamond and Diamond Tiny Hands Ring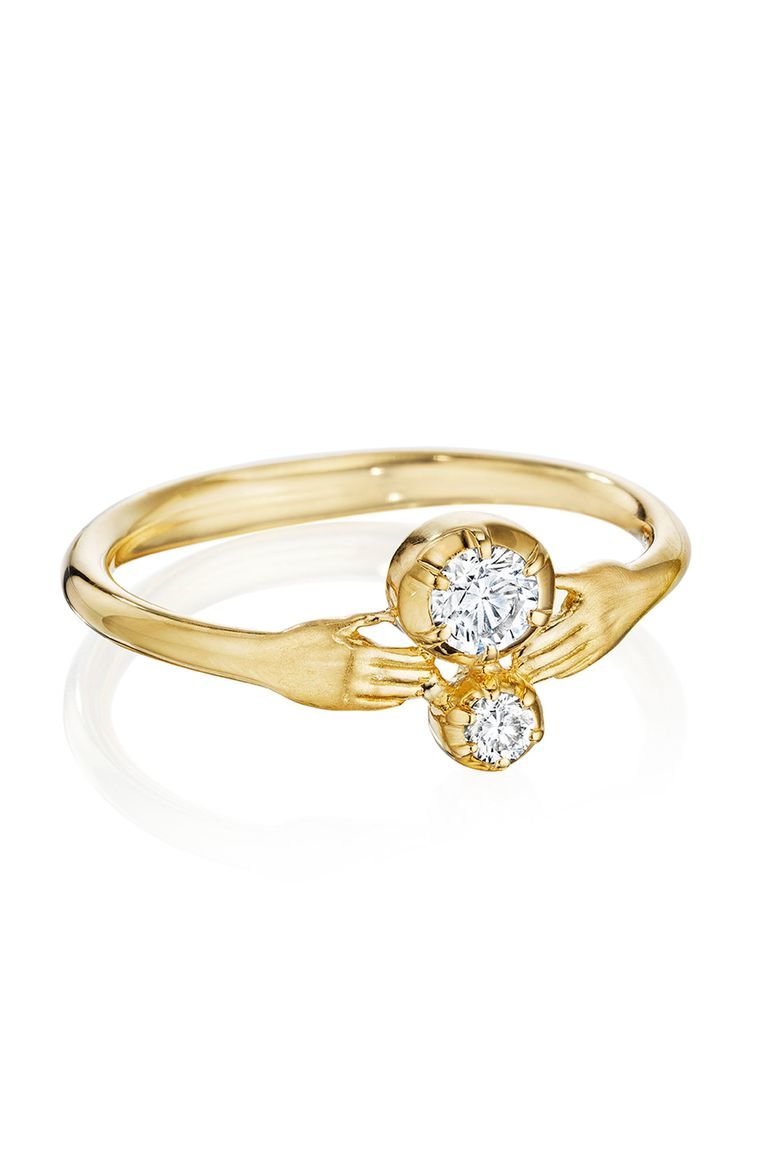 18k gold hands symbolize the union of two people-This ring is so poetic.


Edwardian Pearl & Diamond Toi et Moi Ring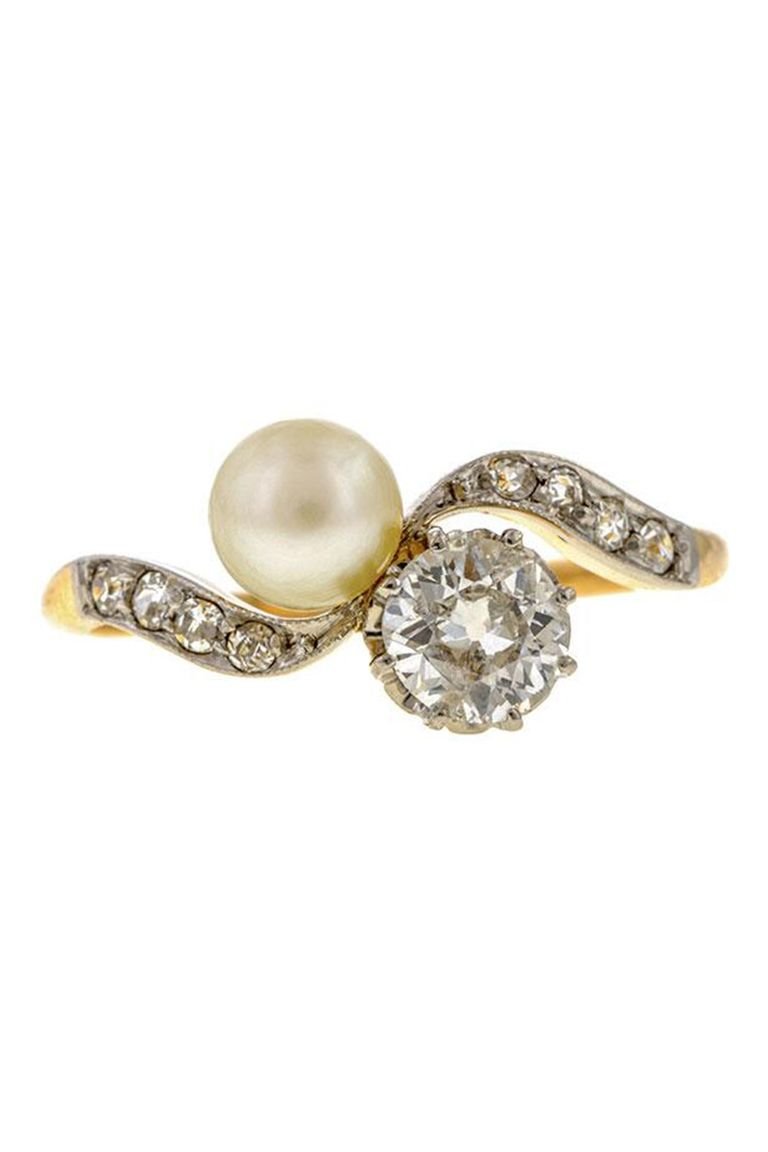 This beautiful antique Edwardian pearl and diamond ring is perfect for any environmentally-conscious vintage enthusiast.