The good news is there is a wide selection of gorgeous and flattering haircuts and styles to try out that will make you feel feminine and give you the confidence you need. You may also want to change up your look, opting for a shorter and more textured cut.

Or find a style that frames your face and complements your features. Whether you want to embrace your natural color or prefer a dyed look, need something fuss-free and low maintenance, or in search of a modern and glamorous style, there is something for everyone. The perfect haircut can give you confidence and make you feel gorgeous, regardless of your age.


1. Long Glamorous Curls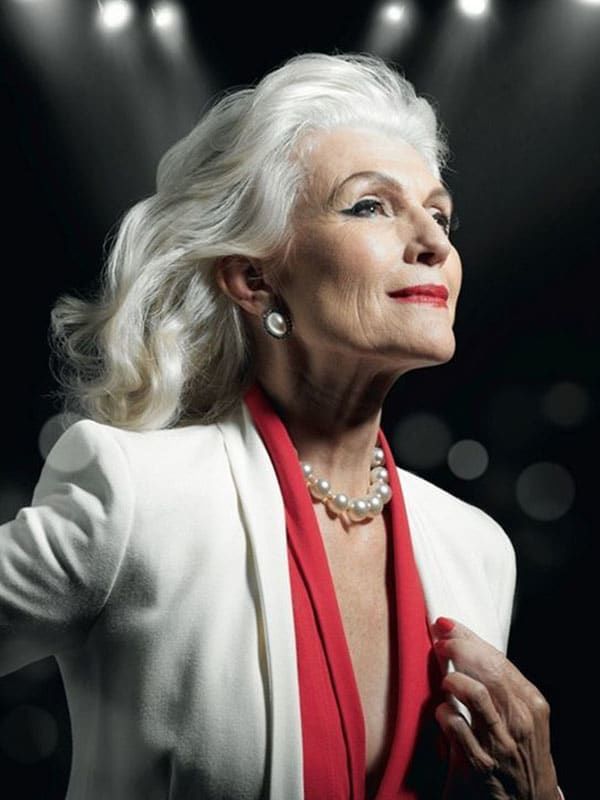 If you're looking for a style that will make you feel sophisticated, then long, glamorous curls are the look for you. The softness of these curls can balance and complement your features. Curly, textured hair also can make you look younger. Other pros include that it is a hairstyle that is bound to get attention and is perfect for various occasions, whether that is a work dinner with clients or attending a fancy evening soirée.


2. Short Combed Back Hairstyle + Volume at the Crown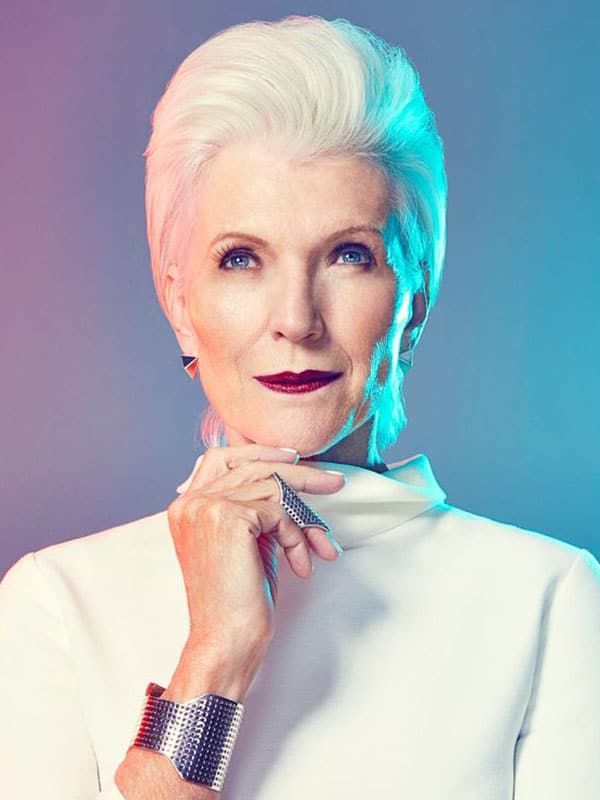 If you are a woman with a strong personality and want a look that demands attention, why not try out a short combed back hairstyle with added volume at the crown. Short hair has long been favored for older ladies, and there are many pros to it, including that it is low-maintenance and can make your locks appear healthier. That said, opting for volume in the crown will give you a lift; this is a wonderful way to transform your appearance and is especially great for women with fine hair.


3. Short Wavy Hair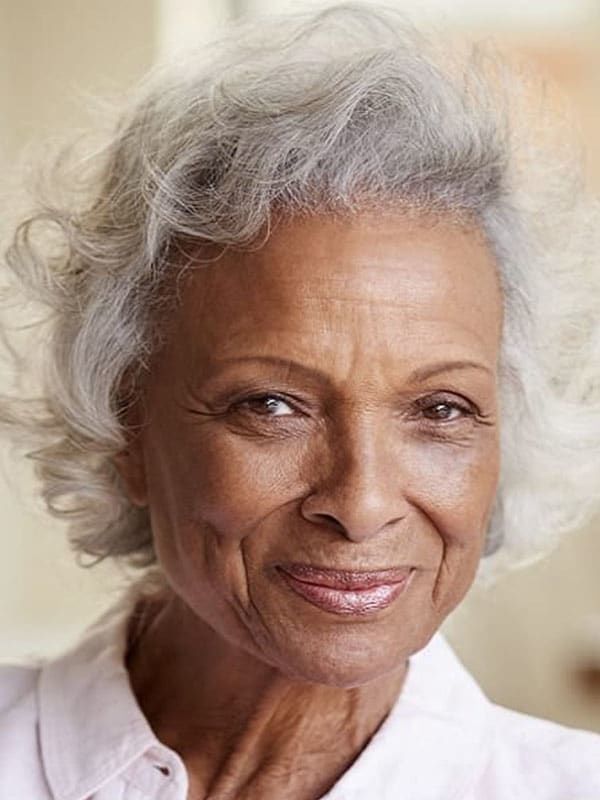 Say goodbye to bad hair days forever with a stylish and effortless short wavy hairstyle. The great thing about shorter cuts is that they are easy to maintain, and they can make you look younger if you find the right style. On the other hand, waves are wonderful because they add texture to your hair. Plus, they require less washing and have a laid-back yet glamorous appearance. They can also frame your face, adding softness and complementing your facial features. Plus, they are fantastic for a variety of face shapes and hair colors.


4. Elegant Updo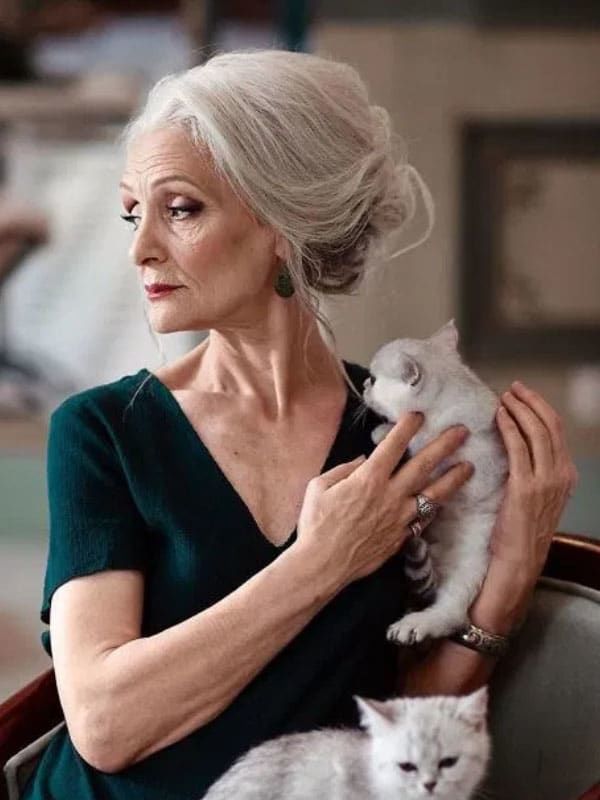 If you have somewhere you need to be and want to look fabulous, opting for an updo is always a good idea. Elegant updos are perfect for more formal occasions, such as weddings or charity galas. The style allows you to show off your neck and face and compliments your jewelry, especially earrings and necklaces. These styles work for women of all ages and are timeless and classic. Embrace your natural hair color, wear your favorite accessories, and show the world just how effortlessly stylish you are.


5. Layered Lob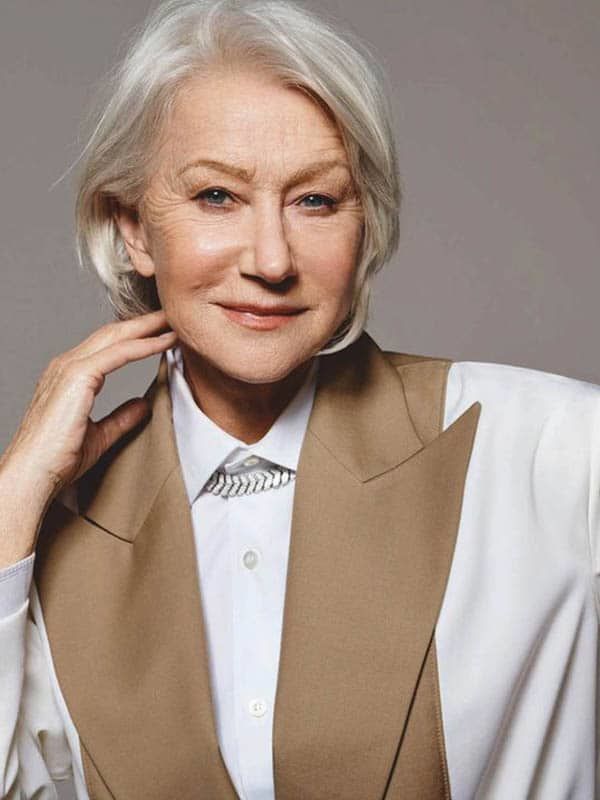 If you are searching for a versatile hairstyle, the lob is it. The great thing about this cut, which is a variant of the classic bob and is essentially a longer version, is that it can be worn by women of all ages and can be adapted to suit various hairstyles. Plus, it can be styled to complement your face shape, and it is an incredibly flattering option. A layered look creates more texture and makes the hair appear fuller, adding volume and movement.


6. Long Ombre Hair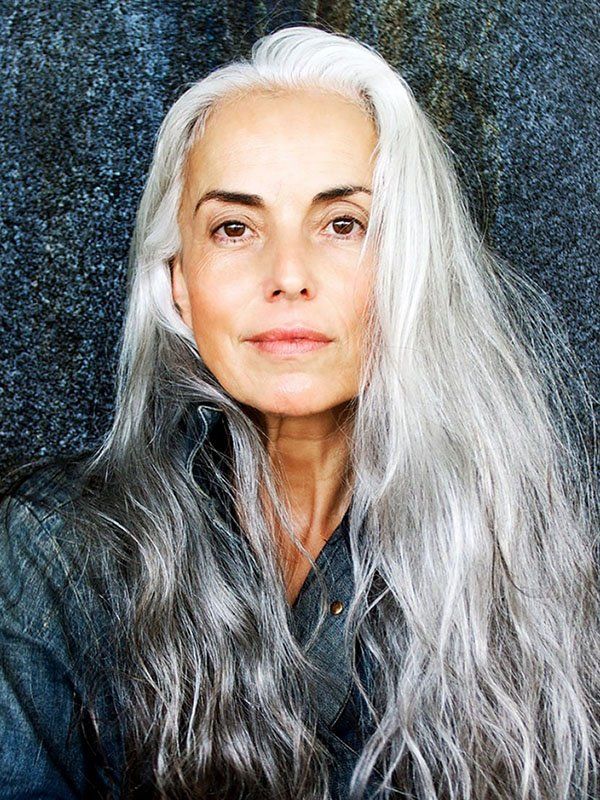 Ombre is the technique that blends hues, often one light and the other dark. The result is a stylish head of hair without the fuss of having to color the entire head or worrying about root regrowth. It is very little maintenance but tends to work best on longer hair to show it off. You will love ombre because it works for natural hair colors such as greys, too. Don't be afraid to embrace your locks the way they are instead of coloring them. If you want to add dimensions and create an interesting effect, this is definitely the option.


7. Long Straight Hair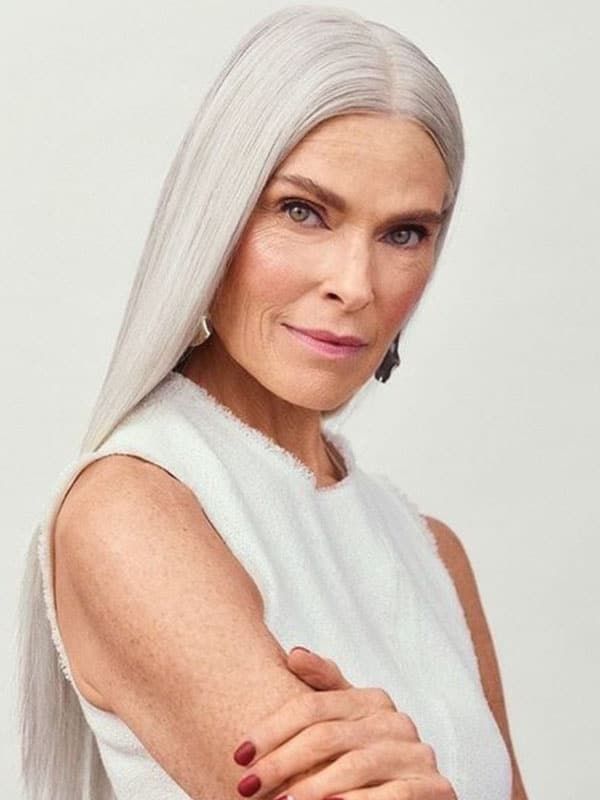 Opting for long straight hair may not be the most popular choice among older women, but you can totally rock the look. It is often believed that long hair can be aging, and super straight hair can be harsh, but that is not always the case. This depends on the thickness of your hair; it tends to thin as we age, and a sleek style can brilliantly highlight your facial features. It is also a great way to show off your accessories or compliment your outfit. Other pros to straight hair include the fact that the surface reflects light, making your hair appear shiny and healthy. If you have embraced your grey hair, this is a wonderful option to highlight your color.


8. Natural Medium-Length Hairstyle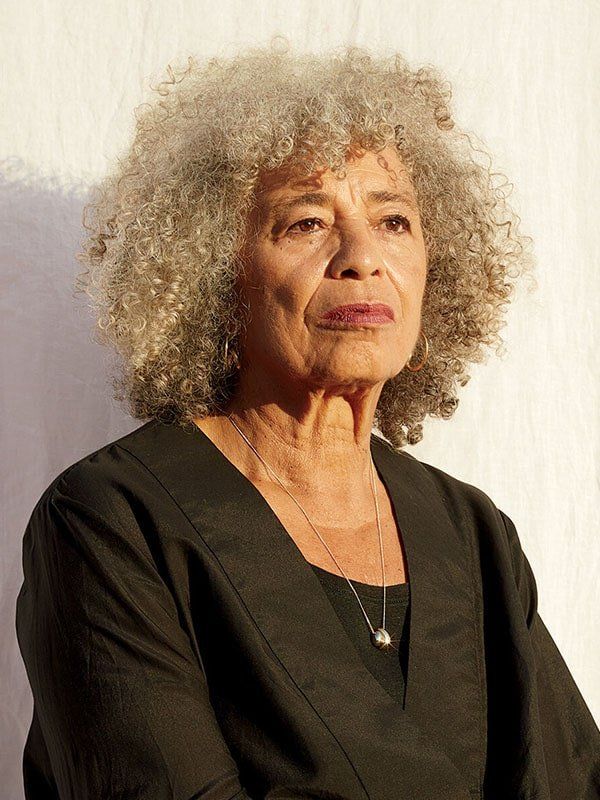 Embracing your natural texture is an excellent decision because it can help keep your locks healthy and structurally stronger. You will use fewer products but still enjoy the volume. There is also so much versatility in terms of the styles and the different ways you can wear your hair, including opting for a natural medium-length hairstyle. This length suits women of all ages and various face shapes. It is not as high maintenance as longer hair but still with all the benefits; if you want to wear it down, great, or style it in a messy and textured updo.


9. Long Wavy Hair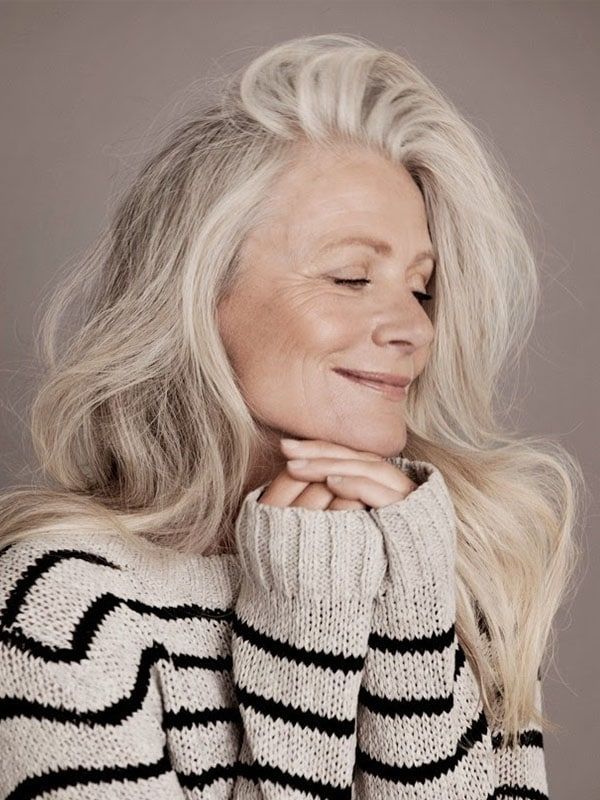 If you want a feminine and dreamy hairstyle, look no further than long wavy hair. Loose waves create volume and movement, but they also have the ability to make you look younger. The way these waves fall can frame the face beautifully, highlighting your features. The texture also means you do not have to wash your hair as often. In fact, missing a day or two will define your locks even more, thanks to the scalp's natural oils. There is something so effortlessly chic about this option, so be sure to try it out!


10. Medium-Length Layered Hair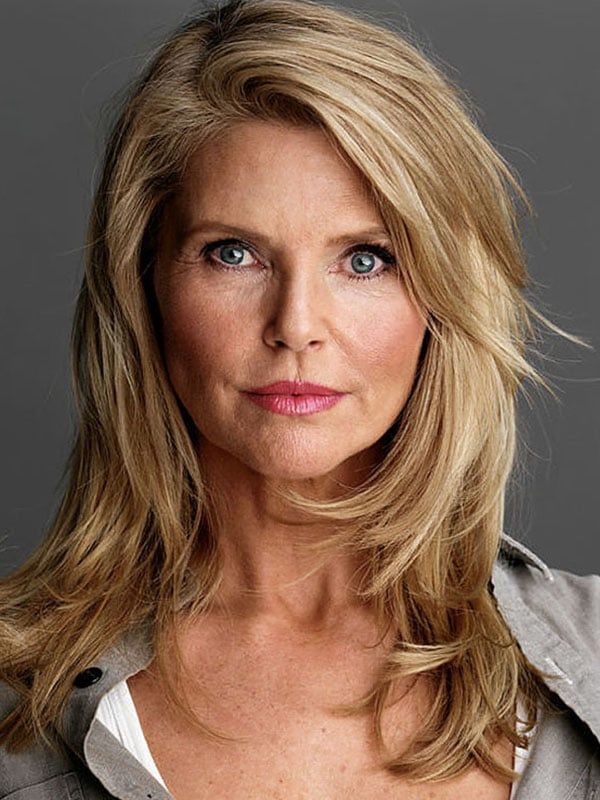 One of the most versatile styles you will find is medium-length layered hair. The length is flattering on all face shapes and is easy to wear regardless of your age or hair texture. Deciding to layer your locks is also a great decision because it can add volume to naturally thin hair, make thicker hair easy to care for, and soften and complement your features. Work with a stylist to determine what layers will be best for your face shape and hair type.


11. Long Wavy Lob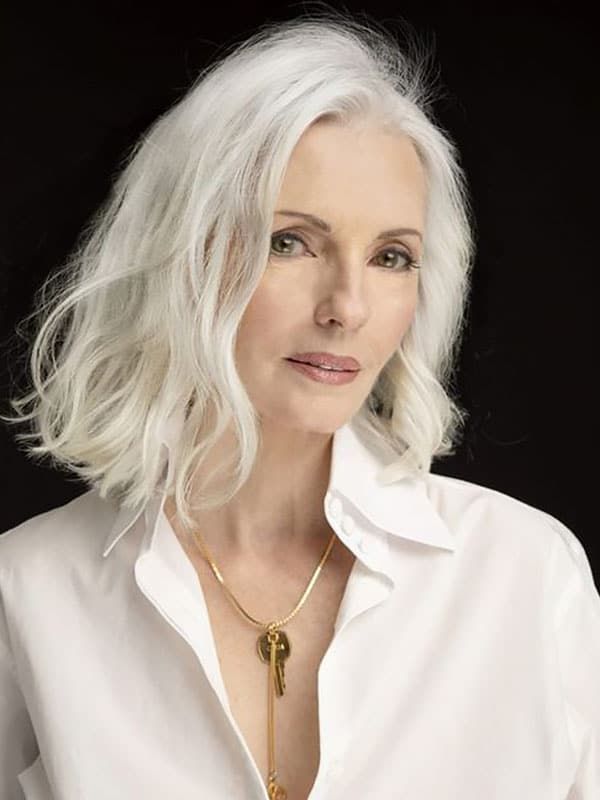 The long wavy lob is a popular style because its length and interesting texture make it a feminine option bound to turn heads. Waves have a softness to them, framing your features and making you appear more youthful. The lob is one of the most versatile cuts because it offers more length than the traditional bob, making it easier to wear; if you want to pull up your locks in a messy bun or updo, you can. It also lends itself well to a variety of hair types. For thin and fine hair, it helps create volume, while for thicker hair, it can make it seem more lightweight and give it movement.


12. Ponytail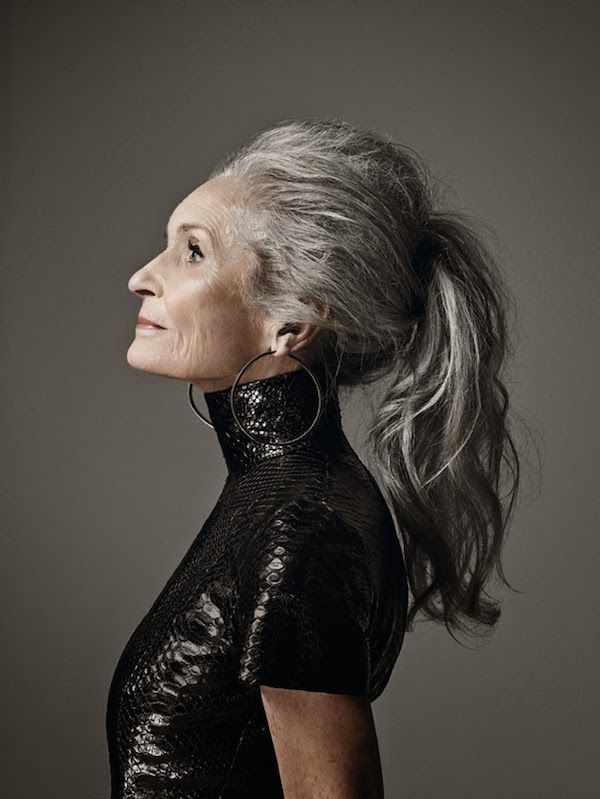 The ponytail is arguably one of the best styles a woman can wear. It can be sleek and sophisticated for a formal event or a night out or left messy for an effortless and laid-back look. Not to mention it is practical, keeping you cool in the warmer months. There is no age limit for the classic ponytail, and it is a wonderful way to not only keep the hair out of your eyes but also show off your facial features and neck. The neck is often considered one of the sexiest parts of a woman's body, and you definitely want to draw attention to it, especially if you have a long and graceful neck or plan to show off a stunning piece of jewelry.


13. Wavy Pixie Cut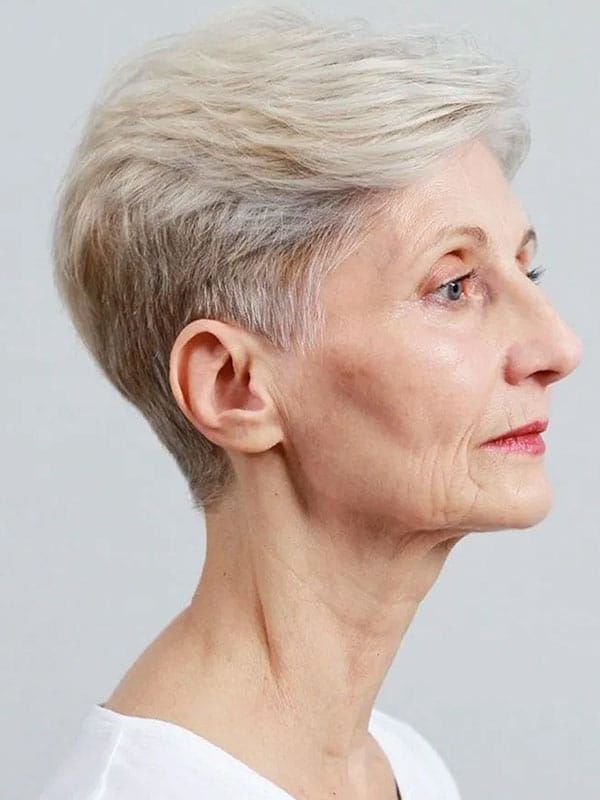 When women age, they often decide to experiment with their looks. This could be because they want to try something different or because changing color and textures benefit from a new style that can give your hair volume and movement. The pixie cut is undoubtedly one of the most popular choices. It is incredibly low-maintenance, makes washing and caring for your hair super easy, and can bring out your features, specifically your cheekbones. If you have a natural wave, this is the perfect choice for you because it can help create texture and volume. When asking yourself if this is the style for you, remember it's been popular for decades for good reasons.


14. Curly Bob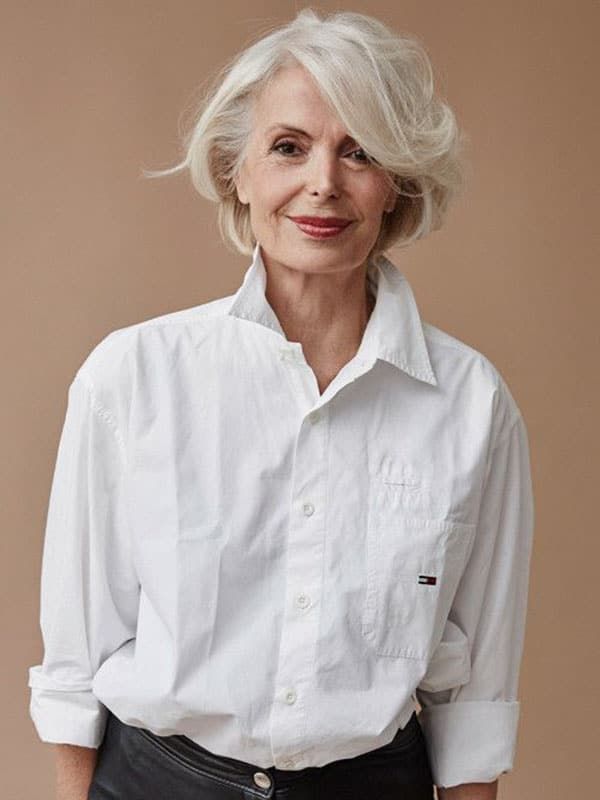 If you want a look that makes you feel youthful and lets you have some fun while at the same time being low maintenance, then let us introduce you to the curly bob. The cut is one of the most popular options for older women because it can make you look younger and keep your hair in better condition. It does this by removing the ends, which can be dry and dull. It is an option that can be worn with many hair textures, but curly makes the style look bouncy and full of volume.


15. Short Layered Haircut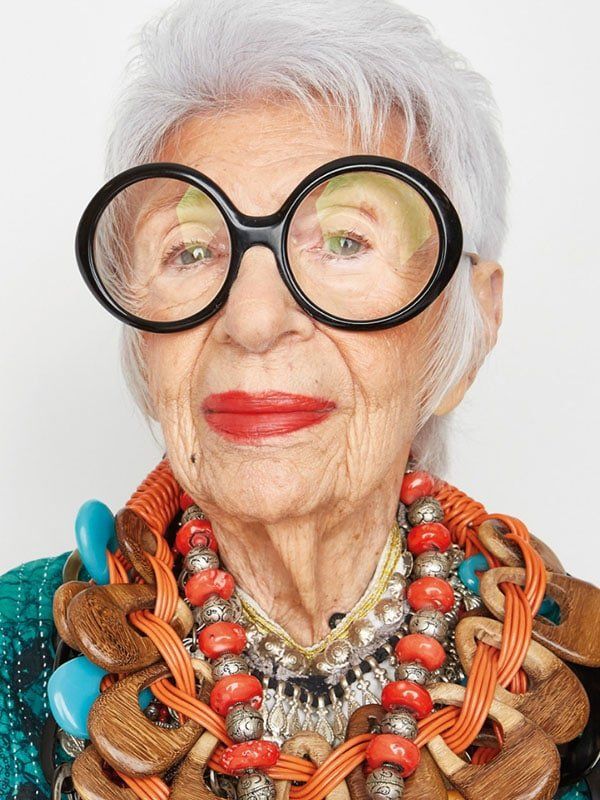 Many women opt for short haircuts after a certain age because you lose the dead ends, and it makes your hair look healthy and gorgeous. There are many benefits to having shorter locks because not only is it trendy and modern, but it can also make your hair appear fuller and become stronger. Deciding on layers can create a softness, making it easier to wear and more textural and interesting. Spending less time on your hair also gives you more time to be fabulous and experiment with personal style.


16. Messy Updo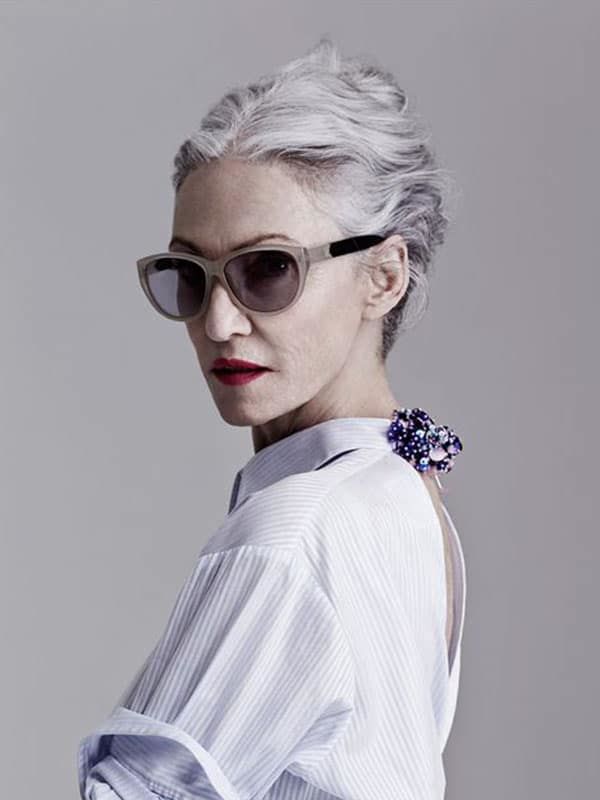 Updos are not just for formal occasions, as the messy updo proves. Women love this look because it compliments a wide variety of different hair types and can be created with curls, waves, or braids. It is playful and modern, quick to create, and a great way to add texture and volume; as a top tip, do not try this style on freshly washed hair. Wear it with your favorite accessories and a bold shade of lipstick because the look will highlight your face, neck, and ears. It is fantastic for a dinner date or a barbecue with friends. That said, you may want to opt for a more sleek style for professional environments.


17. Side Swept Bob
Your age shouldn't restrict you from wearing the styles you love the most, and there is definitely something appealing about a side-swept bob. A bob is timeless and classic, but opting for this sleek version of it can bring attention to your face and your eyes, specifically. One side is defined by one side longer, and the other shorter, often kept neat and short with the back. It has a very youthful appearance and will draw the focus away from any wrinkles or fine lines you may be self-conscious of. However, it does require some styling to get it right. It is a gorgeous option for any woman who wants a cool and fun haircut.


18. Combed Back Hairstyle + Volume at the Top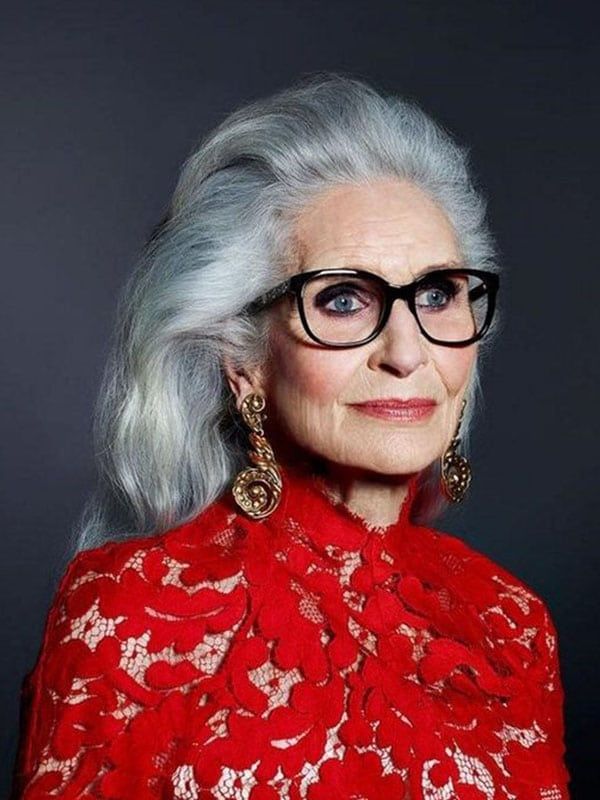 One of the many benefits of a combed back hairstyle is that it keeps the hair out of your face, and this can help show off your features, including your cheekbones and eyes. When styled right, for example, with volume at the top, the result is a sleek finish with a texture that can transform your appearance. The style is excellent for casual and formal settings and has a very sophisticated element, making it perfect for work-related events. Or you can opt for this hairstyle because it is effortlessly cool.


19. Hairstyle + Volume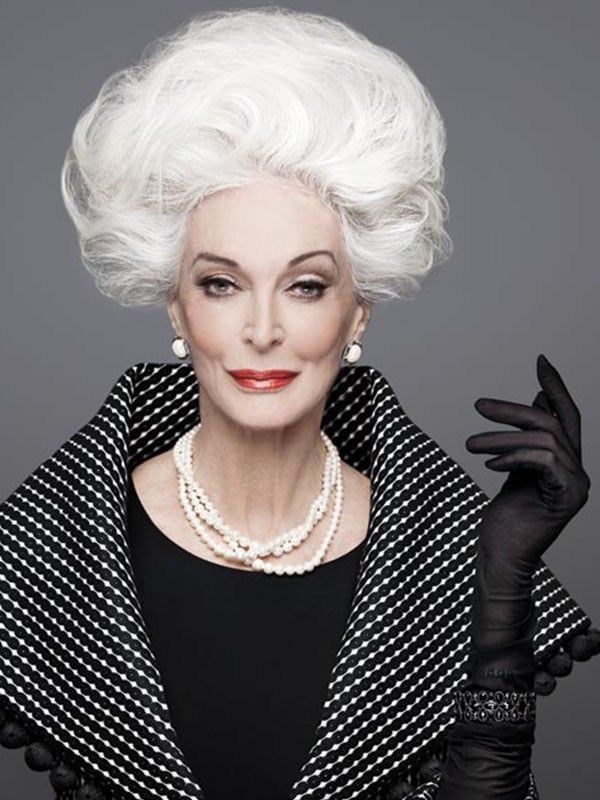 Can you get more fabulous than a hairstyle that has high volume? This is one look that demands attention, will definitely get you noticed, and has an exaggerated feminine quality about it. Big hair is retro-chic, but it's not for everyone. Some people prefer to blend in; others want to stand out; if you love oversized looks, have the time to style it every morning, and want to draw attention to your face, this is the only option for you. There is something incredibly glamorous and sophisticated about this style; it is a great way to make a statement and express your personality.


20. Straight Bob
Are you ready to find the perfect hairstyle for you? One that is modern and comfortable? Well, look no further than a straight bob. The great thing about this cut is that it works well with thin and fine hair, giving it a full appearance, but it also can be worn with a variety of different textures, including straight. It is versatile, simple, and can enhance your facial features. The angles you opt for and the length will determine how much styling your look requires. So, work with your hairstylist to find the perfect option for your lifestyle and personality.


21. Short Straight Pixie Cut
A short straight pixie cut is a popular option for older ladies because it is fuss-free and easy to maintain. It requires very little upkeep, can make your hair appear fuller and more voluminous, and keep it healthier. It can make you feel sexy and is a great way to embrace your changing appearance. This is such a popular choice because it is versatile and can flatter most face shapes, but it is important to work with your hairstylist to determine what will work best. For example, round faces want a more angled appearance to soften the face, while oval and square shapes can benefit from a classic cut.


22. Braided Hairstyle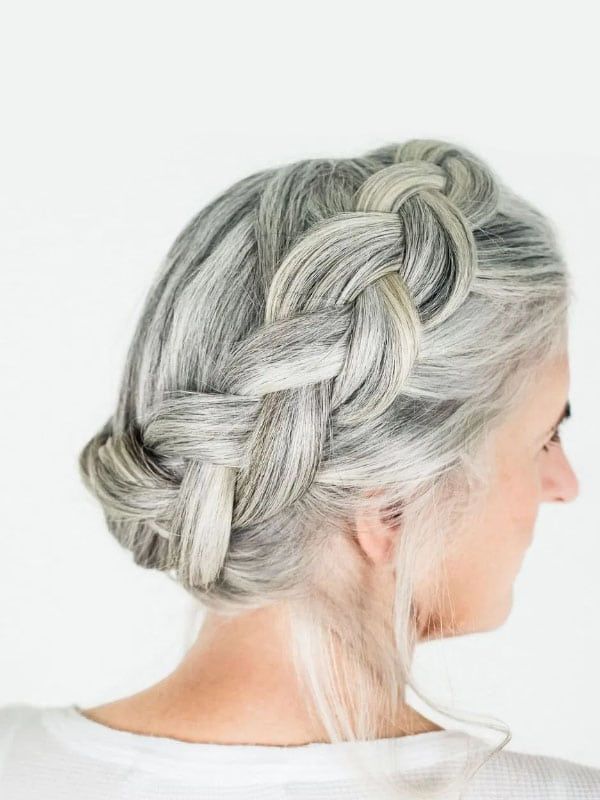 Some women want to cut off their hair after a certain age and embrace short and low maintenance options. That said, if you do decide to keep some length, there are so many fantastic options in terms of styling, from sophisticated updos to dreamy braids. One of the best things about braided hair is that it has such a romantic feel to it. They look stunning and are great for a variety of occasions, including weddings and galas. Braids are also a way to keep your hair tame, and, depending on the option you choose, you can frame your face adding softness and creating a very feminine appearance.


23. Classic Straight Lob + Side Part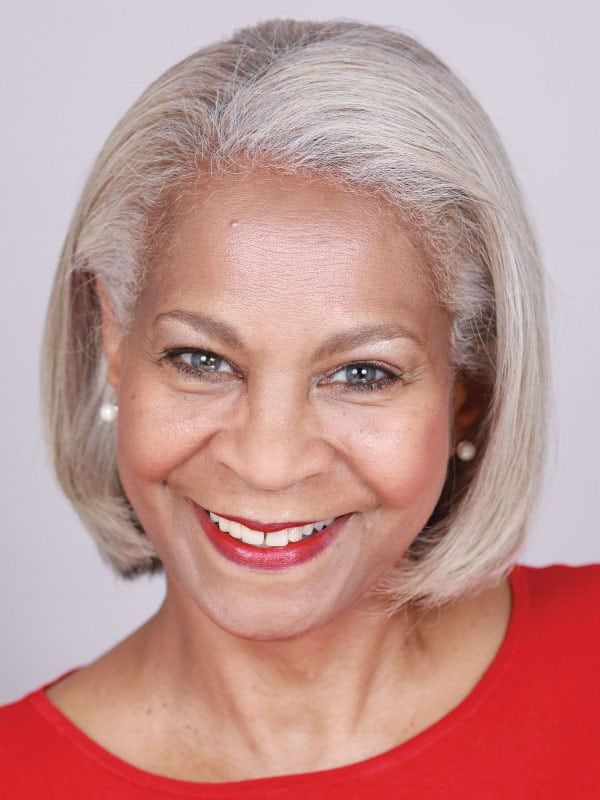 You don't have to opt for an ultra-short or super voluminous haircut to look and feel beautiful, and sometimes the classics are the best option for you. If you are a woman who wants a sophisticated and timeless appearance, then a straight lob with a side part could be just what you've been looking for. The lob is gorgeous because it makes your face the focus and will compliment most facial shapes. The side part can soften the angles of your face, including your chin and cheekbones. In general, it is an incredibly flattering option. It is also surprisingly easy to pull off.


FAQs
What is a good hairstyle for a 60-year-old woman?

When determining what hairstyle is best for you, remember that in many ways, age is just a number, and it should not restrict you from finding a style that makes you look and feel gorgeous. Most short cuts are low maintenance and will give the hair volume and the appearance of thickness. Some people are tempted to cut their hair short because they feel long hair does not suit older ladies, but you could still have gorgeous, thick locks and embrace the length. The important things to consider are your hair's texture and type, face shape, and personal style.


What hairstyle makes a woman look younger?

Many different haircuts can make you look younger. These may include short hairstyles that bring out your features. Shorter cuts like pixies and bobs are easy to maintain and create fullness and flatter most face shapes. Also, consider angles and partings that soften your face and styles that create volume. Some textures, such as wavy hair, can frame your features and create softness and a more youthful appearance.


What is the best short hairstyle for women over 60?

The best short hairstyle for women over 60 would be either a pixie cut or a bob. Both are gorgeous and versatile and can suit most face shapes. A pixie cut is fuss-free and easy to maintain. It requires very little upkeep, can make your hair appear fuller and more voluminous. A bob lends itself well to a variety of hair types and can enhance your facial features. Both these styles are classic and timeless.


What is the best hairstyle for a 65-year-old woman?

When determining the best hairstyle for your age, you want to consider several things, including your face shape, bone structure, hair texture and type, and personality. You want a look that makes you feel gorgeous, but that is also practical and versatile. Maybe you don't want to spend hours styling your locks, in which case opting for a short style like a pixie cut is a great option. Or maybe you want a look that can soften your features? Then a wavy lob is the best option. You do not need to make dramatic changes to your hair when you age but work with a hairstylist to determine which looks will suit your face and lifestyle.