Your perfume can say as much about you as your clothing can. One spray from a decorative, little bottle and people will know whether you're flirty and fun, strong and smart, or seriously sexy. So as your personality changes and matures, so too should your fragrance. Find your signature scent with these best perfumes for women currently on the market.


Best Perfumes for Women
1. Gucci Bloom for Women Eau de Parfum Spray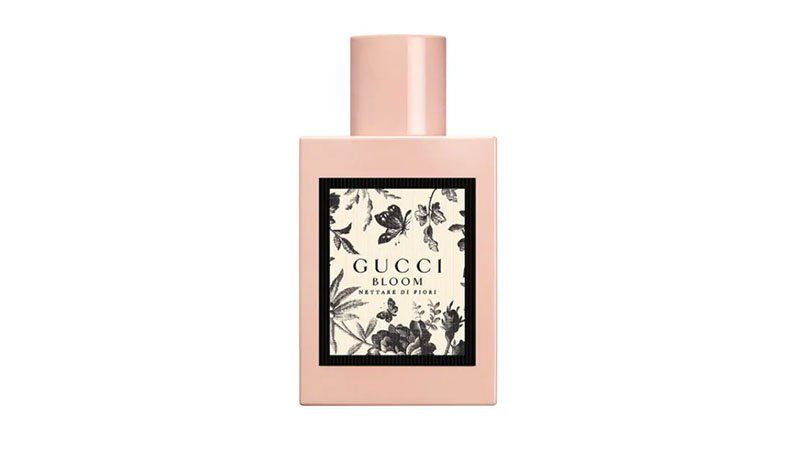 If you love fun packaging and rich floral scents, Gucci Bloom for Women Eau de Parfum Spray is the perfect pick. It was developed under Alessandro Michele to create something natural yet expressive. You can expect top notes of orange and green, middle notes of jasmine, honeysuckle, tuberose, and base notes, including orris root, honeysuckle, and sandalwood. It is a pretty aroma that will make you feel like you have set foot in a garden on a summer's day. It is also presented in a simple baby pink lacquered bottle.


2. Ariana Grande Cloud Eau de Parfum Spray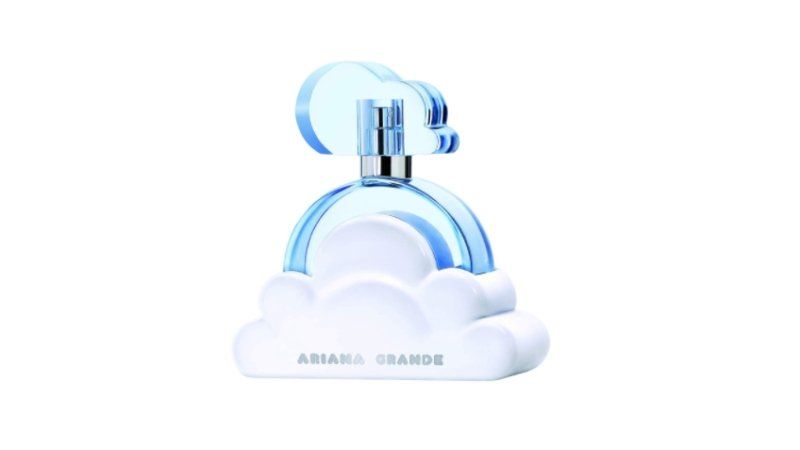 Celebrity fragrances have a definite appeal to those who are fans of the individual, but even if you don't love Ariana Grande, you will likely still be drawn to her Cloud Eau de Parfum Spray. The product has been marketed to appeal to those who want something playful, dreamy, and inspiring, and many will agree that it delivers. It comes in a super cute bottle, complete with a little blue cloud on the lid, and the smell is a blend of pear, bergamot, lavender blossom top notes. The middle notes are coconut, praline, and vanilla, and the dry down or base notes, are a musky, woody combination. Intriguing and uplifting, wear it every day or during the summer months by applying it to your pulse points.


3. Vera Wang Princess Eau de Toilette Spray for Women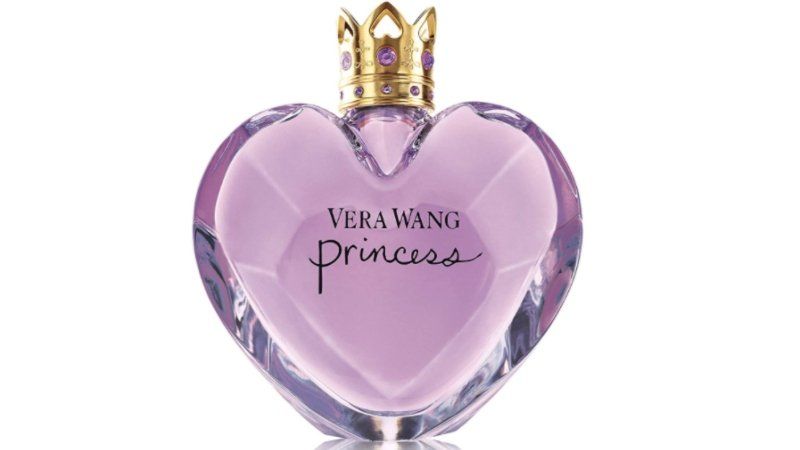 Vera Wang Princess Eau de Toilette Spray for Women is a fruity, floral fragrance that has been around for decades. It is the perfect gift for someone youthful or for yourself. The bottle design makes you feel like you've been transported into your very own fairy tale, and the smell will make you feel like you are royalty. There is so much to love about this sweet aroma. It is a blend of Tahitian Tiare flower, apple, vanilla, and amber, and vanilla gourmand. It is best applied when your skin is warm and clean for a lasting scent.


4. Yves Saint Laurent Black Opium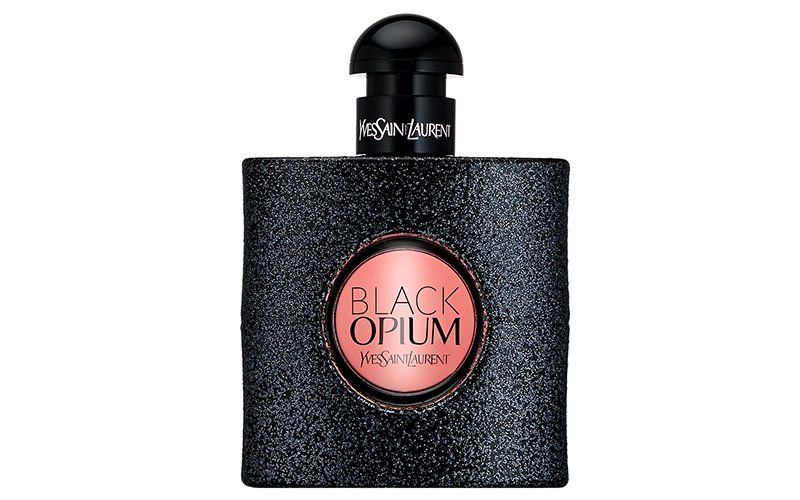 Yves Saint Laurent Black Opium is the ultimate wintertime perfume for women. Its scent is unique, highly addictive, and feminine, without being girly. This modern fragrance is seductively intoxicating to both men and women and contains some much-loved cold-weather scents. Notes of rich coffee beans awaken then senses the moment you spray this perfume, offering a jolt of energy, while vanilla creates a sweet sensuality to balance its intensity. The scent is completed and lifted with a refreshing dose of jasmine that gives this perfume its light and feminine finish. Appropriate for daily use, Black Opium is the kind of fragrance that you want to make your signature scent.


5. Cashmere Mist By Donna Karan For Women Eau De Parfum Spray
Cashmere Mist By Donna Karan For Women Eau De Parfum Spray is a strong, intoxicating smell. It contains a blend of fresh floral jasmine, vanilla, and sandalwood and is best worn during the daytime. Although fragrances smell different on each person, depending on their body chemistry, it is an aroma that tends to linger on the skin. Many women who have tried it continue to use it as their signature scent years later. If you want something timeless, this could be it. Another highlight is the bottle which is an interesting and unusual shape, which will appeal to your artistic and creative side.


6. Red Door By Elizabeth Arden For Women. Eau De Toilette Spray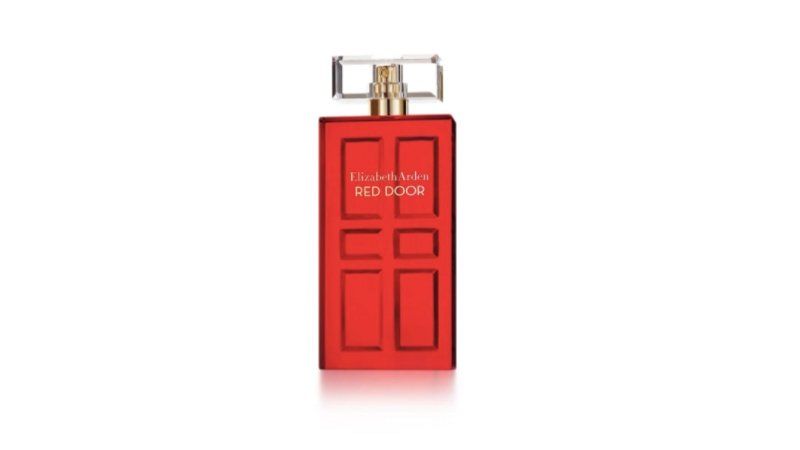 Fun packaging and a classic, signature smell; this is what Red Door By Elizabeth Arden For Women is all about. You can expect a romantic blend of florals, honey, and sandalwood, making it the perfect aroma for someone who wants something feminine and pretty. It can be worn in various settings, including date nights or special events, and should be sprayed onto the pulse points. It is sophisticated yet enticing, and you are bound to receive a lot of compliments while wearing it.


7. Pacifica Beauty Persian Rose Spray Perfume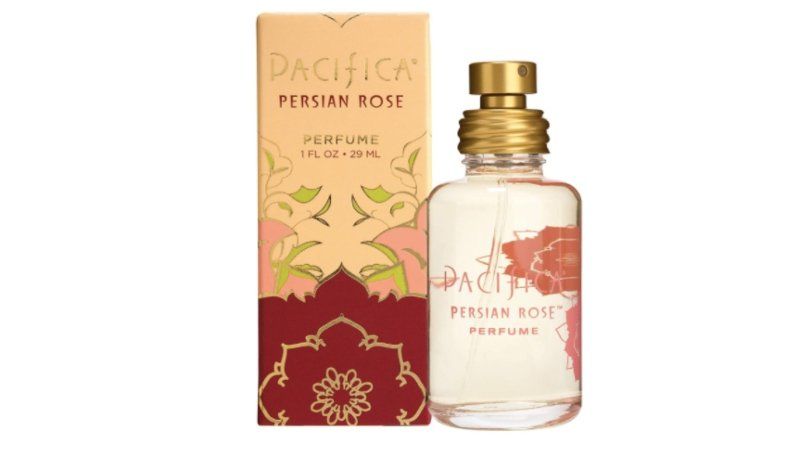 Pacifica Beauty Persian Rose Spray Perfume is a budget-friendly alternative that is no less impressive. The product has been made with natural and essential oils and has a classic rose scent. The blend is the perfect combination of florals and fruits, with scents including Bulgarian rose, myrrh, violet, and delicate fruit, with the aroma being inspired by the Persian Empire. It is free from many chemicals, including parabens and phthalates. Plus, it is vegan and cruelty-free, so you can smell great and make a conscious decision to purchase a brand that does better.


8. White Diamonds by Elizabeth Taylor, Eau De Toilette Spray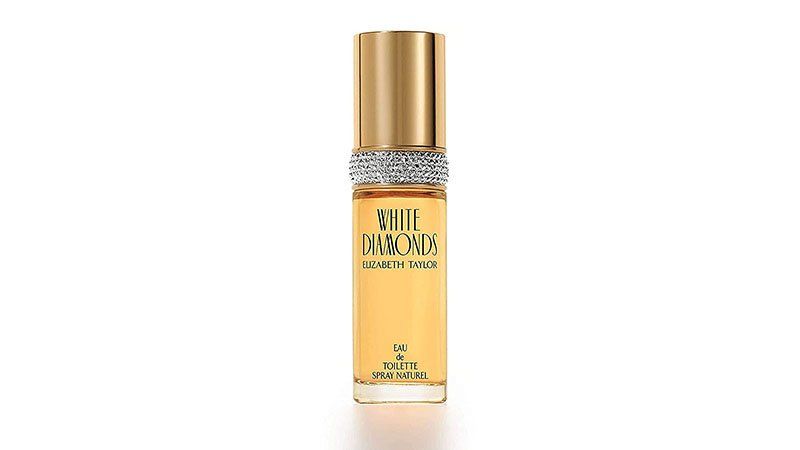 White Diamonds by Elizabeth Taylor is a classic fragrance. It has been around for decades, first introduced by the brand in 1990, and continues to be a favorite. Expect a sophisticated blend of lily, tuberose, and sandalwood. A rich, sensual aroma that tends to appeal to a more mature woman. It is likely to bring you many compliments and could become your signature scent.


9. Happy by Clinique Eau De Parfum Spray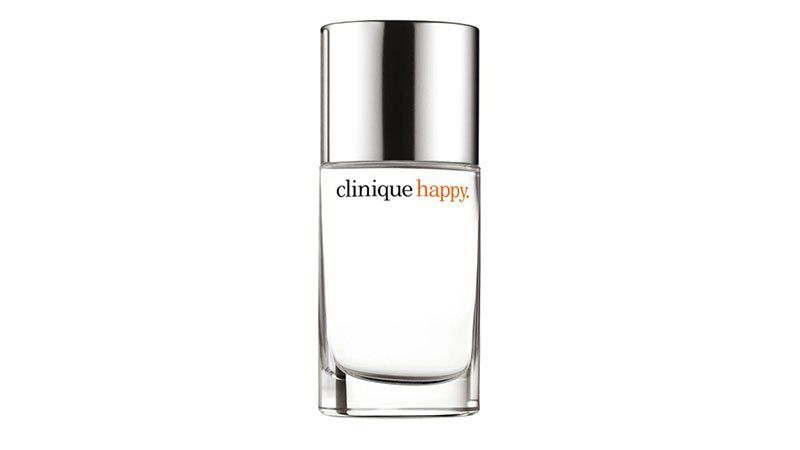 If you are looking for a simple fragrance that brings you joy, then Happy by Clinique Eau De Parfum Spray is just that. It is not an aroma that needs to be reserved for special occasions and is perfect for everyday wear. It is also playful yet feminine, with a blend of citrus and floral notes. Smells include watery citrus, pear, hibiscus, and syringa flowers. Classic does not mean boring, though, and although it may not be as long-lasting as some of the other products on the market, there is a definite appeal.


10. Giorgio Armani Si
"Si is my tribute to modern femininity, an irresistible combination of grace, strength and independent spirit," said Giorgio Armani of this confidence-inducing perfume. All it takes is a few small sprays of this wonderful scent, and you'll immediately begin to feel more radiant and bold. The smell, which is sultry, intense and soft all at the same time, lingers on the skin and captivates the senses with its aroma. A reinvention of a classic chypre scent (a heady perfume made from sandalwood), Si's olfactory signature is rhythmic, elegant and unique. As well as its fresh chypre notes, this fragrance's accord also boasts cassis nectar and light musky wood.


11. Viktor & Rolf Flowerbomb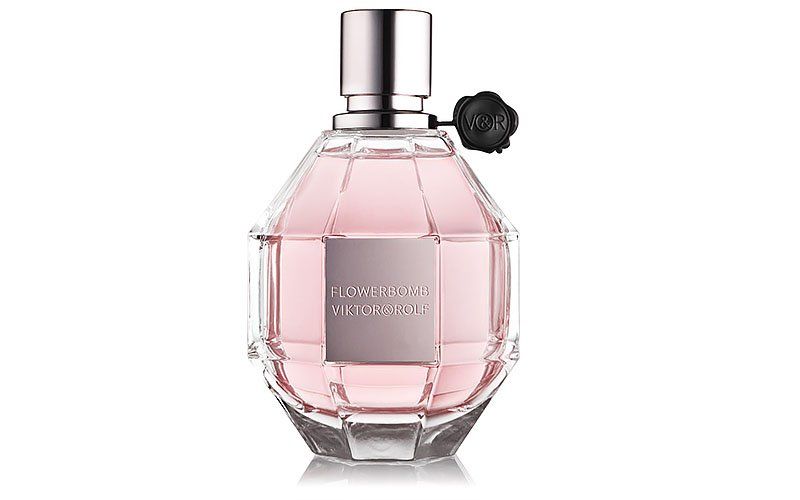 As its name suggests, Viktor & Rolf Flowerbomb is an explosion of floral scents. Featuring notes of bergamot, tea, freesia, jasmine, orange blossom, orchid, rose and patchouli, this perfume is like your very own bouquet in a bottle. Flowerbomb's scent is full-bodied and opulent yet fresh and sweet. Lightly spray this perfume onto the pulse points of your neck and wrists during the warmer months of the year for an optimistic and addictive scent that is sure to bring endless compliments. Store the bottle in plain sight, on your vanity. It's beautiful architectural form and light pink hue will no doubt make you smile just as much as the scent itself.


12. Versace Eros Pour Femme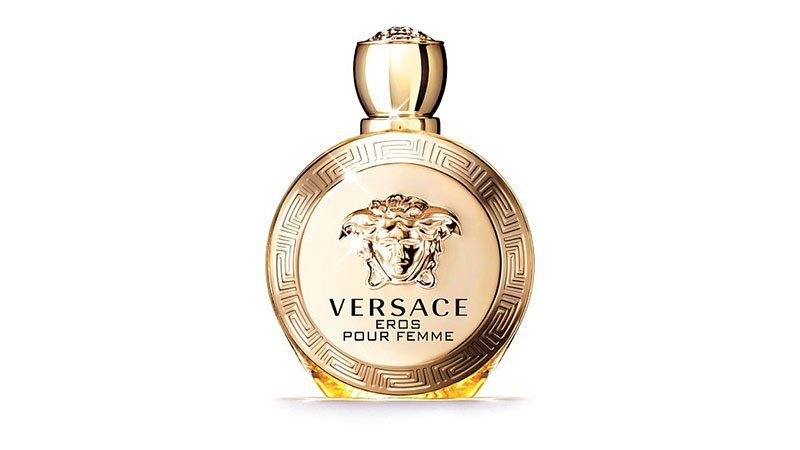 If you're looking for a new signature daily scent, you can't go past Versace Eros Pour Femme. The high-quality and long-lasting fragrance features a seductive smell that'll see you receive compliments all day long. Named after the God of love, Eros, the fragrance features a great mixture of tempting, bright, and feminine scents. Making up its radiant top are notes of Sicilian lemon, bergamot, and pomegranate. At its core, you'll find notes of lemon, jasmine, and peony while a sensual base, containing sandalwood, Ambrox, musk, and various woody notes, rounds out this divine perfume. If that's not enough, Eros Pour Femme also features a chic, gold bottle that looks perfect on display in the bathroom or bedroom.


13. Victoria's Secret Bombshell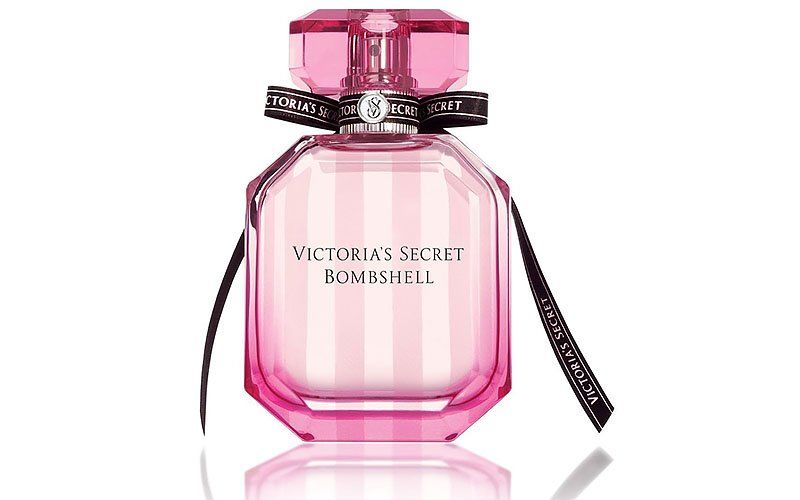 If you like sweet florals and the scent of citrus fruit, you should make Victoria's Secret Bombshell your regular perfume for the summer months. Young and modern, this fragrance is exactly what you'd expect from the lingerie company, with a simple deliciousness that will make you smell like an angel. Cultivating a fresh and seductive scent, Bombshell includes top notes of strawberry, pineapple, tangerine, grapefruit, and passion fruit. At its heart are floral scents such as peony, lily of the valley, jasmine, and orchid, while its base contains notes of oakmoss, musk, and wood.


14. Paco Rabanne Olympea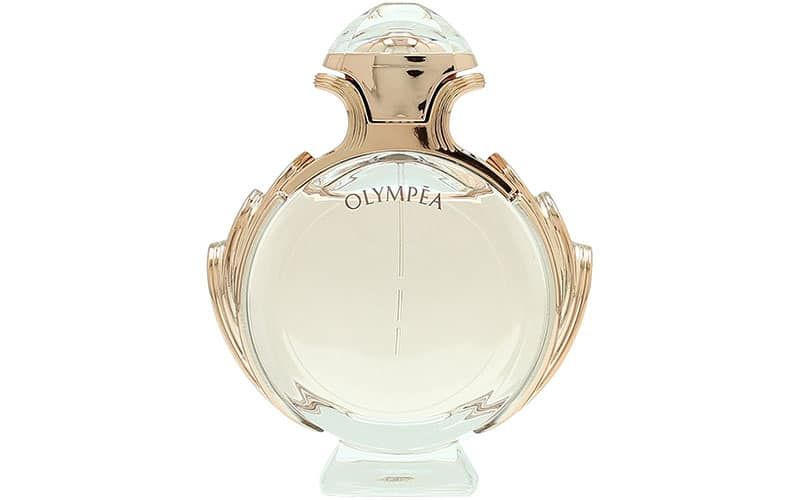 While gents have Invictus by Paco Rabanne, ladies have Olympea. Like its male-orientated equivalent, this feminine fragrance, which is named after a mythical icon, is also inspired by competition, success, and glory. Based on the idea of a modern Greek goddess, the scent is designed to evoke strength dynamism with its fresh oriental smell. As for specifics, the fragrance opens with top notes of sparkling green mandarin, aquatic notes of water jasmine, and fiery ginger lily while its heart contains sensual and delicious-smelling salted vanilla. At its base, the lovely Olympea perfume features creamy sandalwood, cashmere, and ambergris. Undoubtedly, the scent will make you feel like a goddess when wearing it.


15. Tory Burch Absolu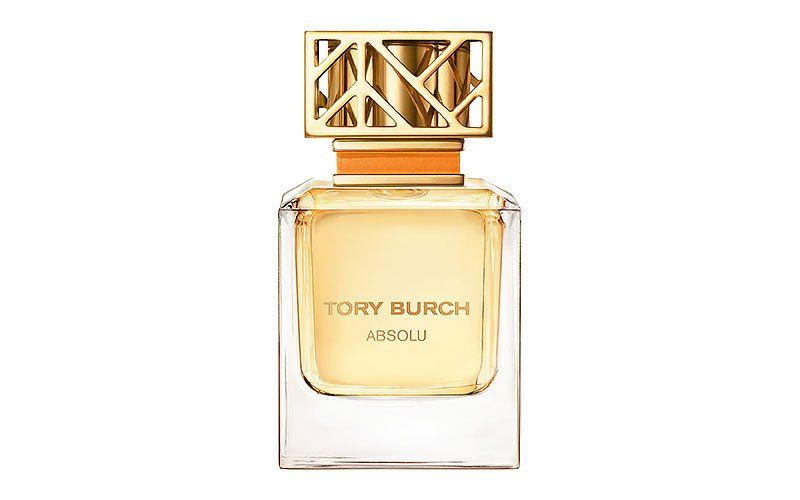 Absolu is the new fragrance from fashion designer, Tory Burch. If you liked her first fragrance, you're bound to love this one. Featuring the same classic elements of her signature scent, Absolu takes things to the next level with a boldly intense and unexpected refinement of the original. Perfect for use in colder weather, this scent is stronger and longer-lasting. It features notes of fresh tuberose, pink pepper, and pure rose, grounded in earthy vetiver and sandalwood, for a sophisticated, modern, and feminine perfume. While the smell is divine, the bottle itself is also a reason to buy this perfume. Featuring the Tory Burch signature fretwork top in gold and a clear base, it's a chic and contemporary piece of design.


16. Marc Jacobs Decadence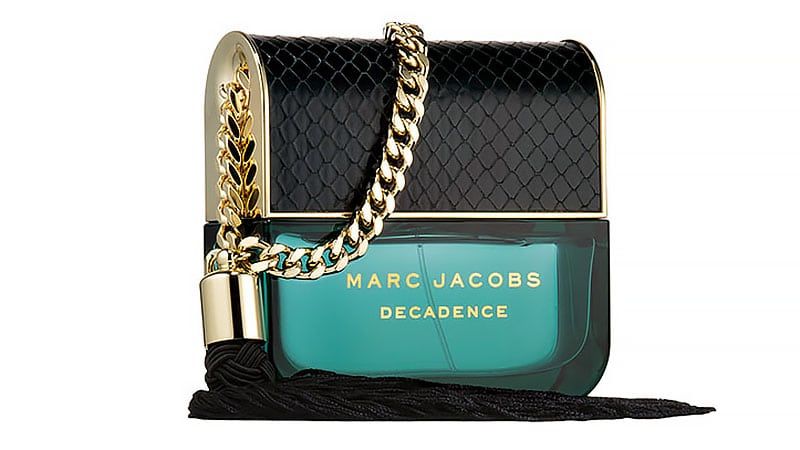 If there's any time to wear a decadent perfume, it's winter. In the cold, the fragrance doesn't travel as far, meaning that if you want other people to be able to smell your perfume, a stronger scent is the way to go. Marc Jacobs Decadence is a robust scent that will see you get the compliments you deserve. This sensual, woody fragrance is glamorous and seductive. It features rich notes of Italian plum and iris flower that give it a delicious scent. It also comes packaged in a gorgeous bottle that resembles a miniature version of a Marc Jacobs handbag, complete with tassel, chain strap, and all.


17. Katy Perry Killer Queen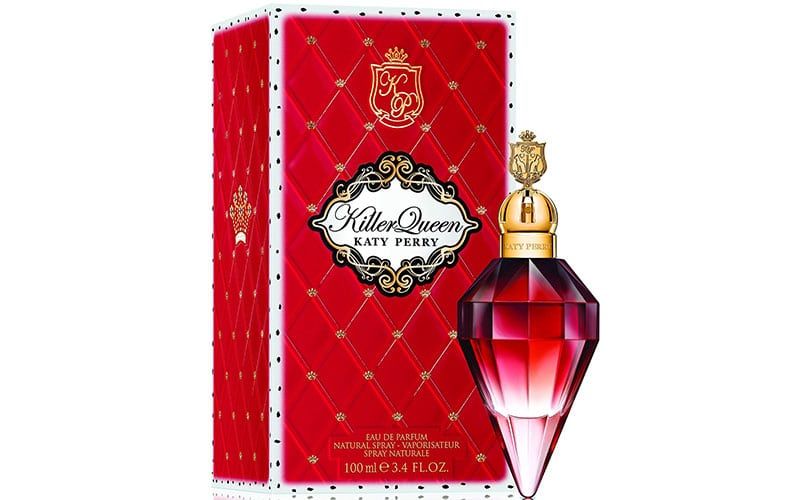 Pop stars are known for creating fragrances, and quite a few have become incredibly popular scents, such as Fantasy by Britney Spears. Katy Perry is one such star, and today the singer has a line of successful perfumes that bear her name. Her third fragrance is called Killer Queen and makes a particularly worthwhile addition to any woman's perfume collection. Named after the song written by Freddie Mercury, Killer Queen evokes a rebellious spirit with its playful, powerful, and sophisticated scent. A departure from its predecessors, this perfume features top notes of wild berries, dark plum, and bergamot, heart notes of celosia, jasmine, and plumeria, and a base of cashmere, patchouli, and liquid praline.


18. Estee Lauder 'Pleasures' Eau de Parfum Spray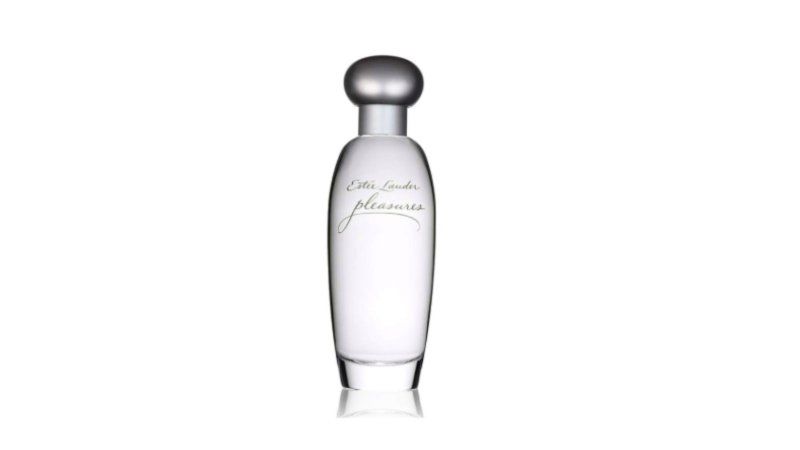 Estee Lauder is a brand that is tried and trusted, and their Pleasures Eau de Parfum Spray is a product that appeals to women who want a sweet, flowery fragrance. The scent is a brilliant mixture of white lily, rose, violet, lilac, and sandalwood, creating an aroma perfect for everyday wear. Estee Lauder first introduced the perfume in 1995, and it is a longtime favorite for some women and an exciting choice for those just discovering it. The concentration ensures that the smell will linger on your skin. There are several different sizes to choose from, whether you want a small bottle for your handbag or something larger to keep at home.


19. Miss Dior for Women by Dior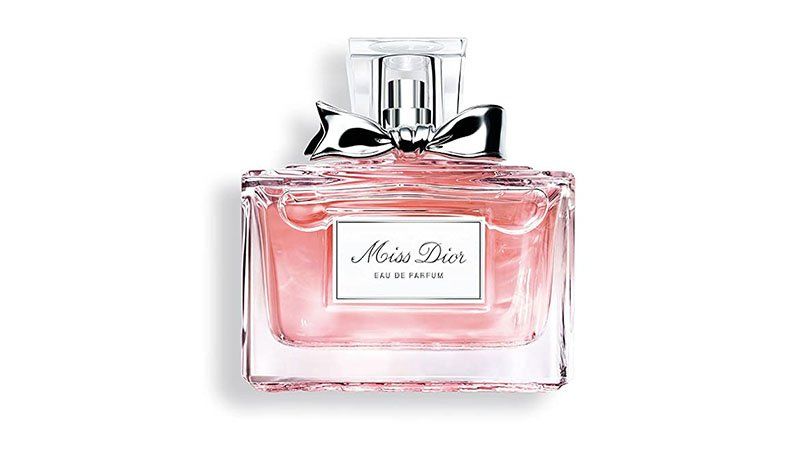 If you have been searching for a sweet, floral scent that is long-lasting and extremely feminine, then look no further than Miss Dior for Women by Dior. It is fantastic for daily wear and is an intoxicating blend of rose, patchouli, musk, jasmine, violet, and mandarin notes. The packaging is also pretty, with the silver bow around the bottleneck, making it perfect for displaying in your bathroom.


20. Marc Jacobs Women's Daisy by Marc Jacobs Eau So Fresh Eau De Toilette Spray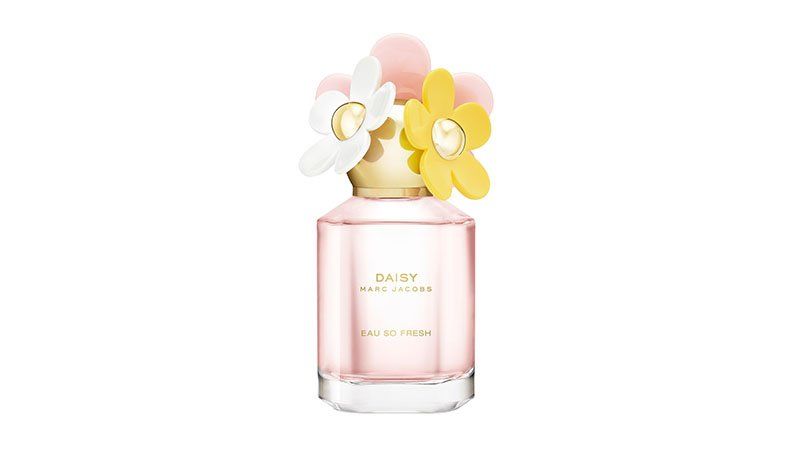 What is not to love about Marc Jacobs Women's Daisy by Marc Jacobs Eau So Fresh Eau De Toilette Spray? Everything from the bottle to the smell is so dreamy, which is why it is a popular choice for women who want a sweet and sophisticated scent. The aromas are a blend of floral notes, with hints of rose, jasmine, apple blossom, and violet. As well as fruity notes such as raspberry, pear, and grapefruit. It is highly recommended by those who have tried it and fallen in love, becoming a signature scent that is fantastic for everyday wear or special occasions. To enhance your smell, you can also purchase matching body lotion.


21. Ivanka Trump Perfume
Regardless of your political preferences, you'll fall in love with this beautiful perfume from Ivanka Trump. The scent, which is also named after US president, Donald Trump's daughter, features a lovely floral-oriental composition with a light, fruity notes, and invigorating spices. Its top notes include luminous bergamot as well as sensual pink pepper and juicy apple. At its heart, the Ivanka Trump Eau de Parfum features feminine notes of jasmine, rose, and peach. Its base, on the other hand, completes the fragrance with golden amber, creamy vanilla, patchouli, and cedar. The exquisite combination has seen this fragrance become one of the most popular perfumes on the market since its release.

22. Paris Hilton Can Can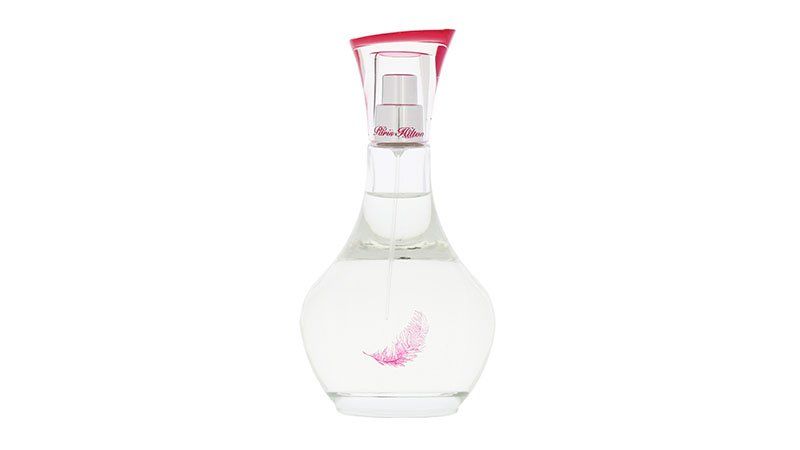 Paris Hilton's fourth fragrance for women, Can Can, is inspired by the film, Moulin Rouge and one of its featured songs, Lady Marmalade. As such, it's unsurprising that this immensely popular scent is incredibly sensual and feminine. Perfect for the spring and summer seasons when the warmer weather demands fresh and sweet scents, this fragrance is both floral and fruity with an oriental twist. Its top notes include the delicious scents of blackcurrant, nectarine, and clementine blossom. Its heart gives the perfume its floral edge, boasting a partnership of wild orchid and orange blossom. Its base, on the other hand, is decidedly more sensual and features soft musk, amber, and precious woods.


23. One Direction Our Moment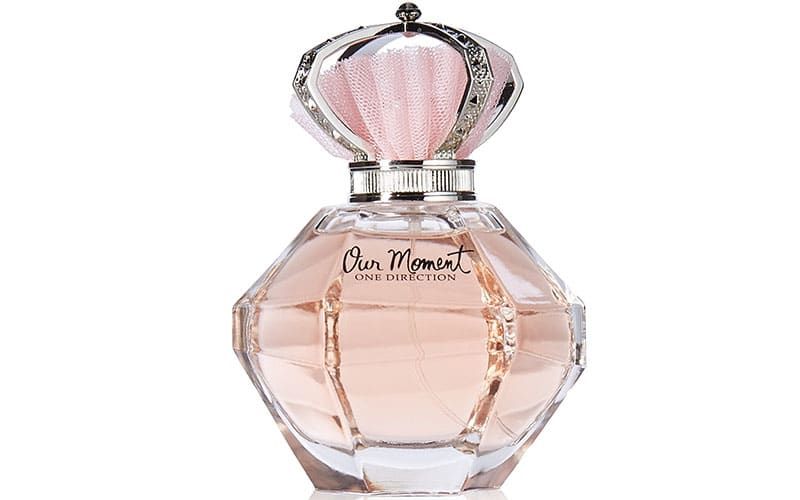 Don't let the fact that former boy band group One Direction created this perfume turn you off. Our Moment is a surprisingly good fragrance and consistently receives positive reviews from those who try it. The fruity and floral scent was launched in 2013 and has since captivated the senses of countless women, including those of all ages. The well-balanced and fresh scent features top notes of delicious pink grapefruit, forest fruits, and red currant. Included in its middle notes is a mixture of floral smells that combines freesia, jasmine, and frangipani. Its base, which is a good grounding factor for this wonderful perfume, contains sensual notes of wood, patchouli, and musk.


24. Chanel Coco Mademoiselle Intense Eau De Parfum Spray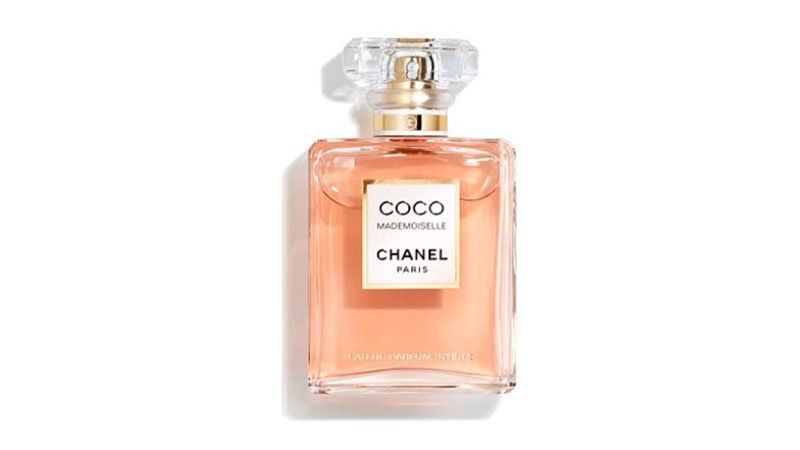 Some fragrances are great for a certain period in your life; if you want to try something new or uplifting, others are timeless and classic. Chanel Coco Mademoiselle Intense Eau De Parfum Spray falls into the latter category because it is a smell that is sophisticated and much-loved. The feminine scent is a blend of tonka bean, vanilla, and patchouli, which creates a strong and gorgeous aroma. The bottle is simple yet classy, much like the smell within it. It can be a bit more pricey than other products, but a little should go a long way, and it is likely to last.


25. RawChemistry Pheromones for Women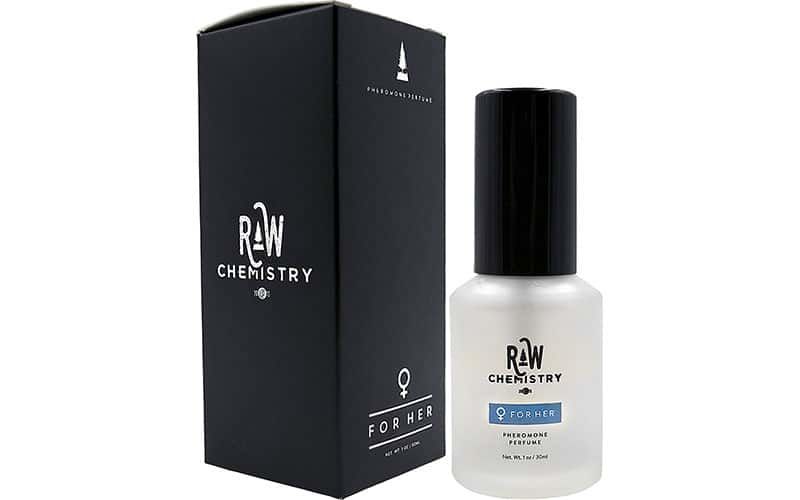 If you're single and ready to mingle or simply want to spice up your relationship, you should consider switching out your regular evening perfume for Pheromones for Women by RawChemistry. As well as merely smelling great, this unique fragrance features a blend of pheromones, such as estratetraenol and copulins, that are proven to attract men and appeal to the sexual receptors within their brains. Once applied, this pharmaceutical-grade human pheromone perfume works for over 24 hours. While the unique concoction is perfect for getting his attention, the fantastic, delicate scent will also appeal to his desire. Try it out for yourself to see if this little bottle of love works for you.


26. Byredo Gypsy Water Eau De Parfum Spray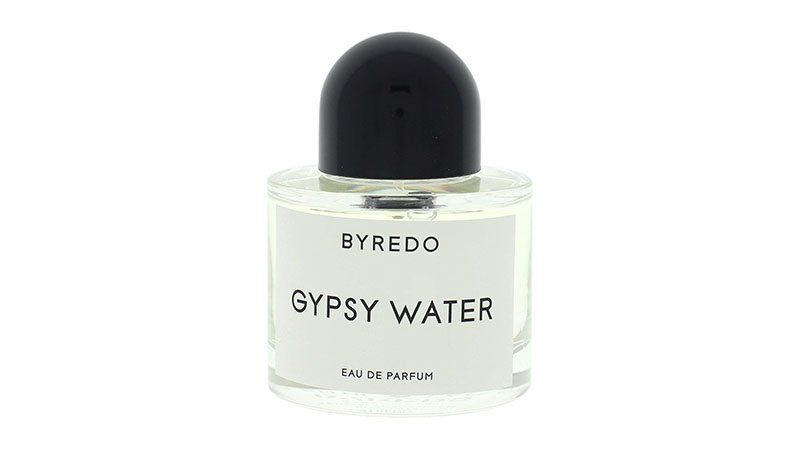 Byredo Gypsy Water Eau De Parfum Spray is an expensive luxury product bound to appeal to an individual of sophisticated and refined taste. As for what you can expect? It is a woody aromatic scent for both men and women, with top notes of bergamot, lemon pepper, and juniper berries. The heart note is incense, pine needles, and orris root, while the base notes are amber, vanilla, and sandalwood. It is the type of aroma that can be worn on a variety of different occasions. That said, it is one of the more pricey fragrances on the market; you may want to reserve it for special moments and formal events.


27. Britney Spears Fantasy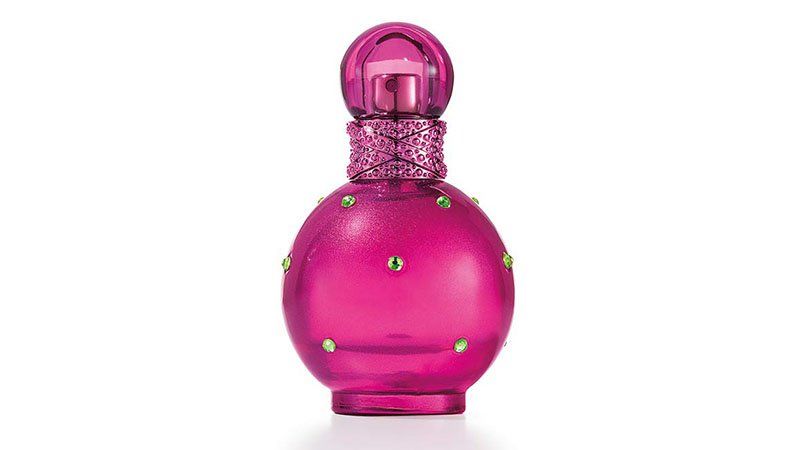 Although Fantasy by Britney Spears has now been around for some years, the fragrance continues to dominate as a top-selling product within the industry. As such, you can trust that its timeless scent earned it a spot on your vanity in 2017. After all, so many women can't be wrong. The much-loved scent is touted as a magic love potion of sweet temptation. Designed for the woman who is seductive, charming, and elusive, the perfume's concept surrounds love's ability to overwhelm unexpectedly. The unique scent, which quickly becomes a favorite of anyone who smells it, includes top notes of lychee, quince, and kiwi, middle notes of jasmine and white chocolate, and a base of musk, orris root, and wood.


28. Banana Republic Icon Pure White Unisex Eau de Parfum Spray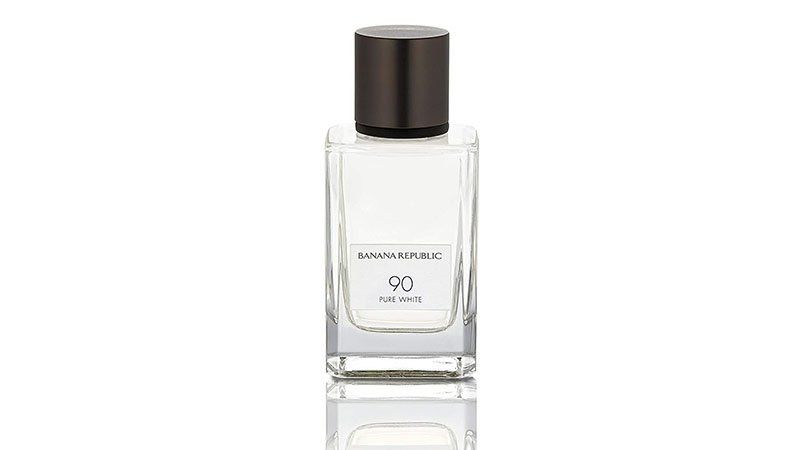 Many smells are distinctly feminine, but if you prefer a more neutral unisex scent, then the Banana Republic Icon Pure White is a fantastic choice. It was launched by the fashion brand in 2017 and is an exciting blend of citruses, florals, and musks. The top notes include grapefruit, green tea, and bergamot, while the heart notes are African violet, lavender, and jasmine, and the base notes are amber, white vetiver, and musk. Spray onto your pulse points and enjoy the light and fresh scent throughout the day.


29. Chanel Allure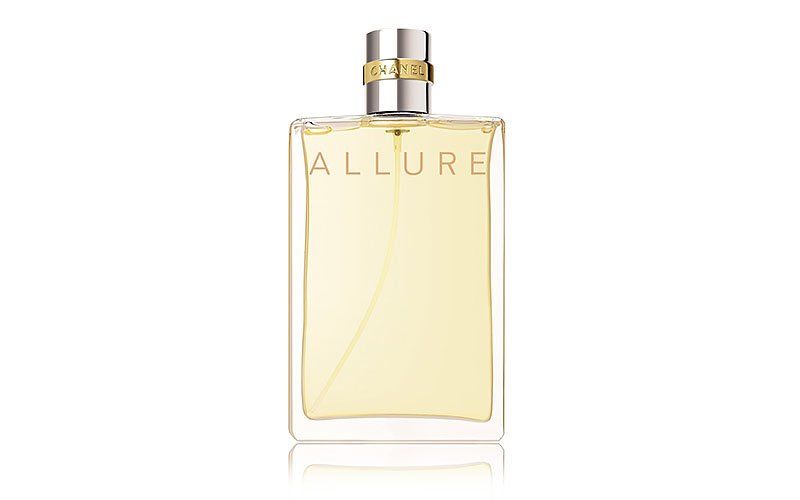 Chanel Allure in an Eau de Toilette Spray is the perfect summertime fragrance for lavish use all over your body. As with all Chanel scents, Allure exudes a certain sophistication that breathes womanly confidence. However, unlike other Chanel scents, such as the legendary No. 5, this fragrance has a certain lightness that adds an air of relaxation and youth to its otherwise robust scent. The irresistible smell is hard to define but brings to mind a balance between clean and sheer scents and warm and sexy notes. This perfume is highly rated and consistently receives rave reviews for its scent and incredible, long-lasting formula, which stays fragrant all day.


30. Narciso Rodriguez Fleur Musc for Her Eau De Parfum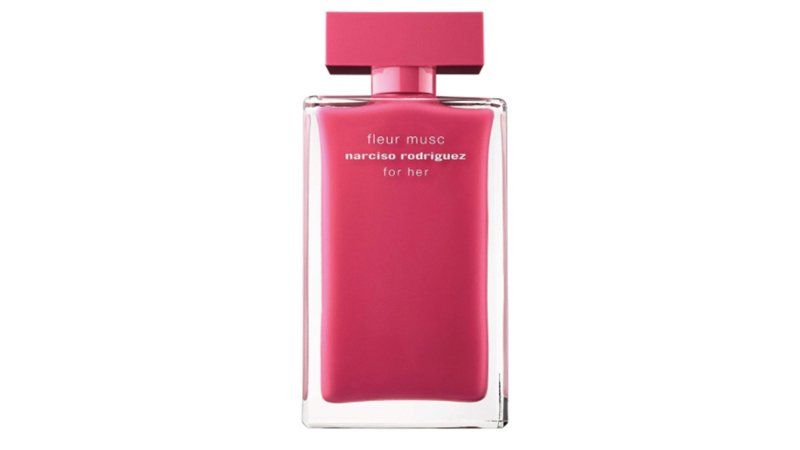 Narciso Rodriguez Fleur Musc for Her Eau De Parfum is a unique blend of spices and florals, hence the name. It has a top note of pink pepper, heart notes of roses, musk, and peonies, and bottom notes of amber, patchouli, and violet. It is not an overpowering smell but rather one that is moderate and will last for a decent amount of time. Much like the brand, it is classic yet modern — an interesting balance and perfect for a stylish and sensual woman.


How to Choose a Perfume
The world of perfume is a complex place, with olfactory classifications language of its own. While you can break fragrances down into several groups, there are the seven most common fragrance styles. Once you know what you like, it will help you decide your signature scent. These seven are floral, spicy, oriental, woody, citrus, fruity, and fresh. Each has a unique set of ingredients that contribute different beautiful smells to various fragrances.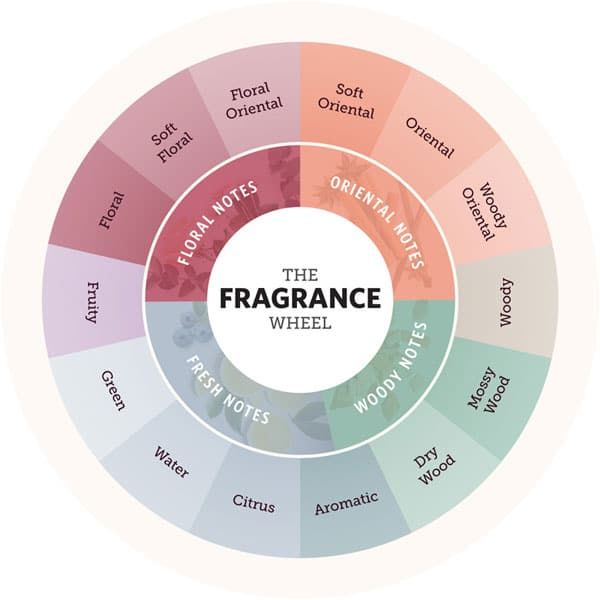 Floral

Floral perfumes are the most common, especially for women's fragrances. They're characterized by a very floral bouquet featuring notes such as rose, jasmine, lily, orange blossom, freesias, daisies, geranium, and patchouli. Fragrances like these are perfect for both summer and winter and lend themselves well for blending with other groups.


Spice

The ingredients in a spicy perfume may not look too different to your pantry, with notes of cinnamon, pepper, cardamom, ginger, and cloves. It's considered warm on the fragrance wheel, making it ideal for winter fragrances. Spices are often mixed with floral or oriental notes for a more complex and alluring result.


Oriental

Oriental perfumes are for women who are bold. They're often strong and unapologetic (in the best way), featuring the sweet intensity of vanilla, ambergris, and musk. It's warm and sultry, with an earthy undertone that's perfect for cold winter nights.


Wood

Wood adds a little mystery to perfume and is popular in both men's and women's scents. It sits between fresh and warm on the fragrance wheel, depending on the type and what else it's blended with. Typical notes include sandalwood, cedar, pine, patchouli, and vetiver.


Citrus

If you like clean, zesty, and fresh, then a citrus perfume is ideal. It's one of the more popular groups and is perfect for daytime wear and the warmer months (plus tropical vacations). Think components like lime, grapefruit, orange, mandarin, or lemon – pretty much if it sounds good in a margarita, it's good in a citrus fragrance.


Fruity

Ladies who like fruity perfume tend to be fun, vibrant, and uplifting, just like the fragrance. Like citrus, fruity perfumes are brilliant for the warmer months and feature ingredients like apples, peaches, blackberries, cherries, or raspberries. Mixed with citrus or floral notes, it creates wonderful, effervescent scents.


Fresh

Fresh perfumes are light and summery, with notes of iris, lily, and cucumber. Smelling them will help you feel cool, refreshed, and clean. There can be overlap with fresh scents into other families, such as florals, but generally, they're a lighter mix that is perfect for daytime wear.


How to Make the Scent Last Longer

There are a few tips and tricks to make your perfume last longer without suffocating everyone in the house. Firstly, it's essential to know your scent's strength. Generally, warmer scents will last longer, and some fragrances are just more concentrated (especially if it's an eau de parfum compared to an eau de toilette). Always apply your perfume directly to clean skin, spraying from four to six inches away. There are hotspots on your body, known and pulse points, that will warm the molecules and help project the scent more efficiently. These areas include behind the ears, on your neck (near the jugular), the throat, and the chest. Avoid your wrists as it's likely to wash off during the day and break the fragrance down faster.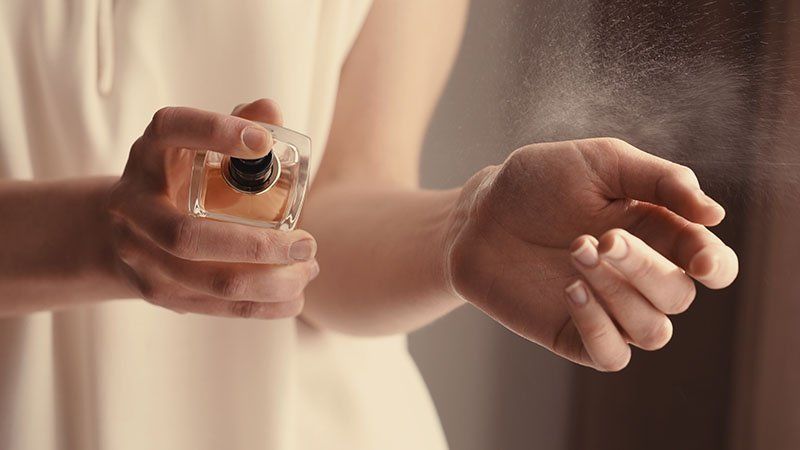 How to Store Perfume

Perfumes are essentially a mix of different chemicals, oils, and alcohols that will break down over time (so don't save them for special occasions — every day is a special occasion!). However, there are certain rules for storing perfume that will help your fragrance maintain its integrity for longer. Firstly, don't open your perfume until you're ready to use it. Once it's opened, oxidation begins, corrupting the scent. Next, keep it stored in a dark, dry, temperature-controlled place – which is definitely never the bathroom. The best sites include a dresser draw, closet, bedroom, or even refrigerator. Additionally, keep it sealed in its original box and bottle, as decanting or leaving the lid off it will expose it to excess air. Finally, don't shake them excessively, as this will not only introduce more oxidation but can also damage the delicate chemical compounds that make up your scent.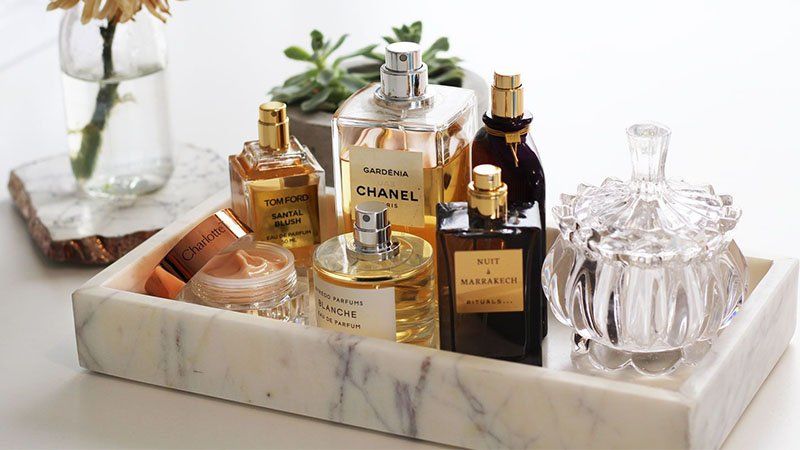 FAQs
What is the most popular women's perfume?

Chanel No.5 is often ranked as the most popular women's perfume, selling consistently well since its launch in 1921. It's a classic scent that comes in an elegantly simple bottle and makes a great gift.


What is the number 1 selling perfume?

Chanel No.5 is the one selling perfume due to its popularity, brand, legacy, and of course, iconic scent.


What is the best smelling perfume in the world?

The best smelling perfume is very subjective, but popular options include Chanel No.5, Marc Jacobs Daisy, and Jo Malone London Wood Sage & Sea Salt Cologne.


What is the best smelling perfume of all time?

Chanel No.5 is often considered the best smelling perfume of all time, as evidence by how long it's been on the market. It was first released in 1921 and has notes of rose, jasmine, and vanilla.


What is the best perfume for 2021?

Perfumes to look out for in 2021 include Maison Margiela Replica fragrances, Jo Malone London scents, Narciso Rodriguez For Her Fleur Musc, BYREDO Gypsy Water, Gucci Bloom, and Tom Ford Neroli Portofino Acqua.