While popular productions like Emily in Paris and The Queen's Gambit have made headlines for their heavy-hitting fashion moments, often, the most memorable fashion moments on screen involve eye-catching pieces of expensive jewelry. Throughout film, like in life, one of the best ways to illustrate a character's opulence in a non-verbal, but effective manner is through the adornment of lavish gemstones. However, it's hard for viewers watching not to wonder: are those real stones or just "Hollywood magic?" While costume jewelry isn't uncommon (it's called "costume jewelry" for a reason) many films have taken the authenticity route and worked with major brands like Tiffany & Co. and Chanel to feature high-dollar accessories as part of characters' wardrobes. For a better look at some of these behind-the-scenes details, L'OFFICIEL presents some of the most expensive bijouterie in cinema.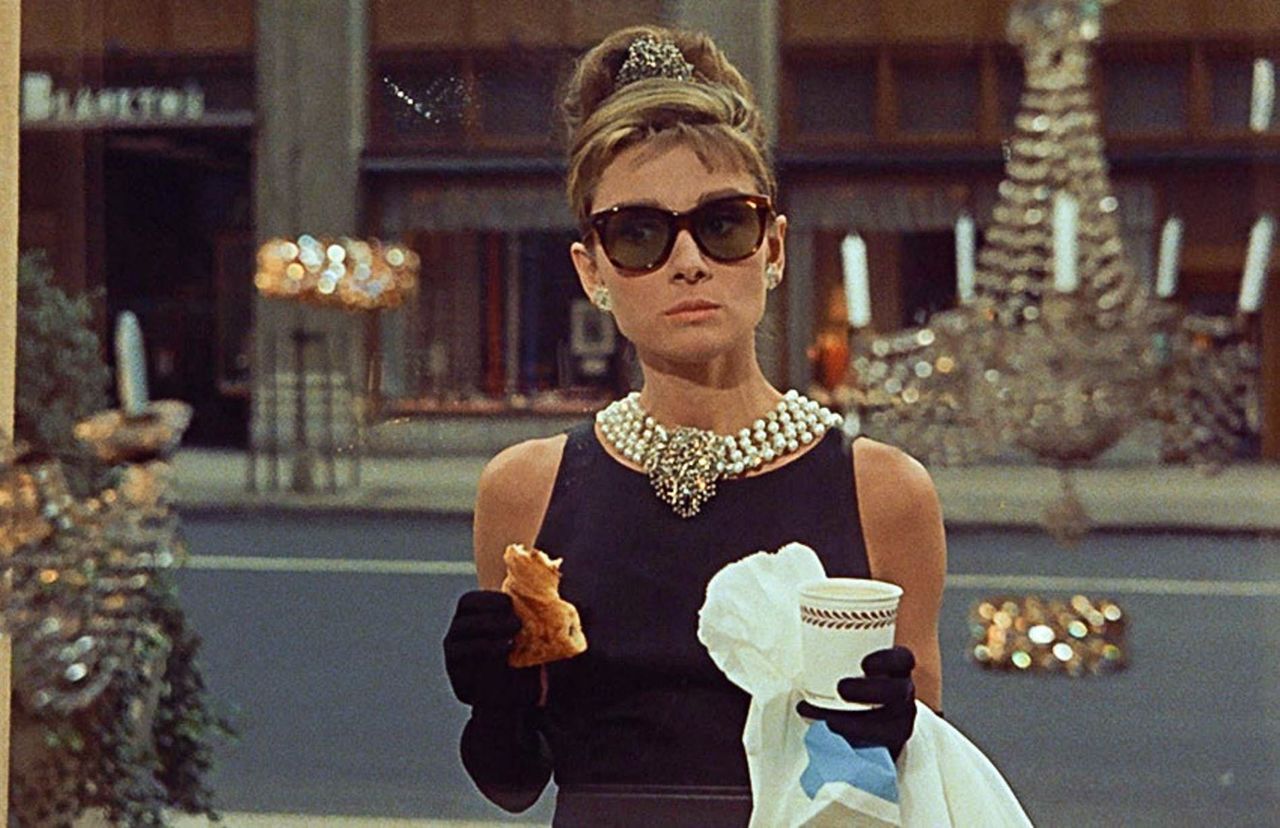 Audrey Hepburn in "Breakfast at Tiffany's."

The film Breakfast at Tiffany's was released in 1961, and audience immediately fell in love Audrey Hepburn's stylish Holly Golightly. The incredibly poignant story about a girl who dreams of opening her own blue box from Tiffany & Co. has become a quintessential film for lovers of New York City, fashion, and expensive jewels. Each of Holly's ensembles celebrate the sophistication and femininity of young, cosmopolitan women. In the iconic scene where Holly-wearing her little black Chanel dress and sunglasses with a croissant and coffee in her hands-looks at the shop window, viewers are captures by her stunning pearl necklace with a central diamond brooch, which bears the Tiffany's name. In his career, the creator of the company's permanent talisman, Roger Scemama, worked with a large number of major brands, including Dior and Yves Saint Laurent. The world famous necklace, named Rhapsody, is estimated at about $3,500,000.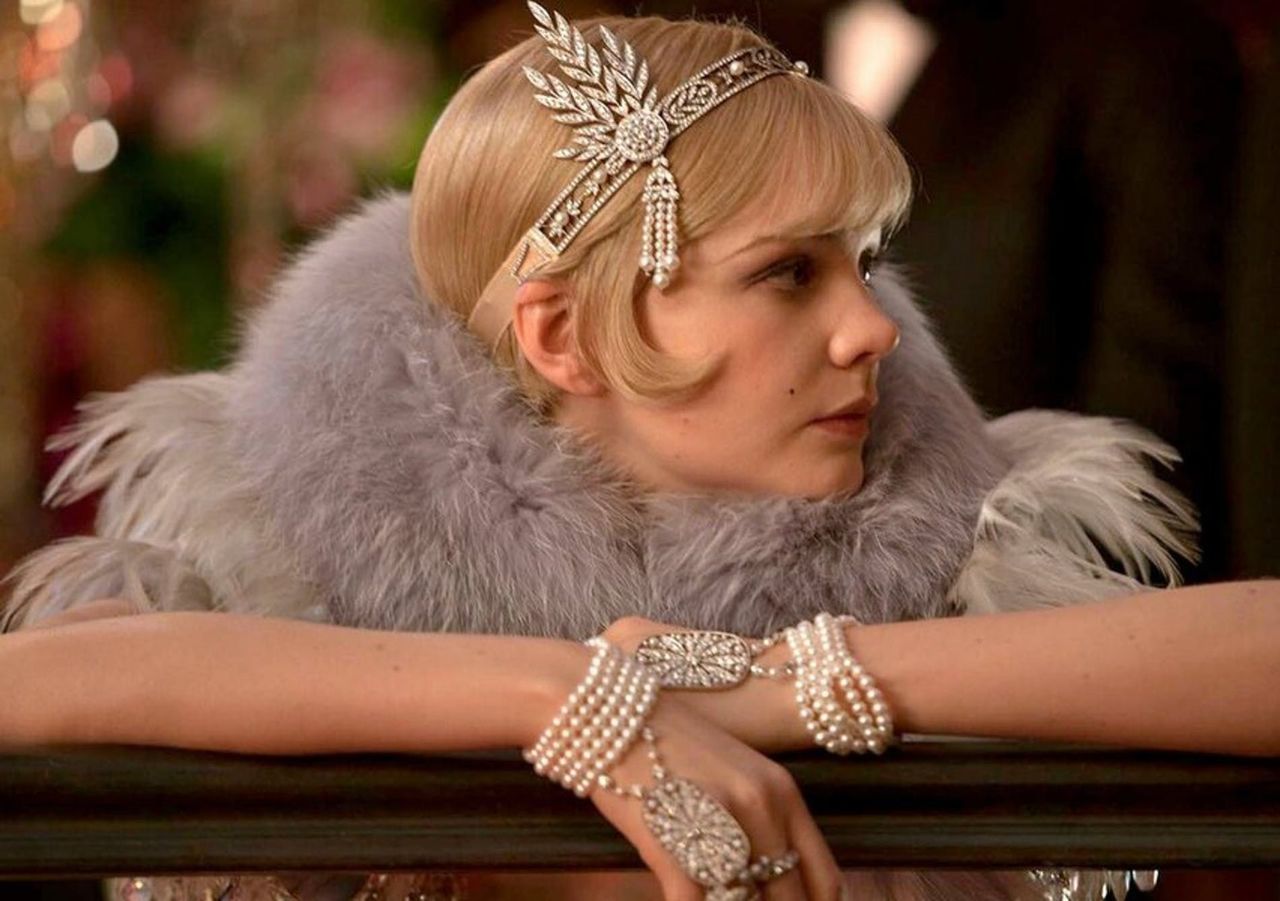 Carey Mulligan in "The Great Gatsby."

In addition to the piercing and tragic love story unfolded in The Great Gatsby, the film offers an accurate depiction of that era the wealth and excess that defined the Roaring '20s—from expensive mansions and stunning parties to shiny cars and exquisite outfits. However, one of the most exemplifying details in the film belongs to one of the main characters, Daisy Buchanan. Throughout the movie, Carey Mulligan as Daisy wears several pieces of jewelry, but perhaps the most spectacular (and certainly the most expensive) of them is the Savoy tiara, a pearl and diamonds headpiece designed to match the popular headbands of the era. To fashion the diadem, currently valued at $335,000, Tiffany & Co. teamed up with costume designer Catherine Martin to create an entire 1920s jewelry collection specifically for the film, called the Blue Book.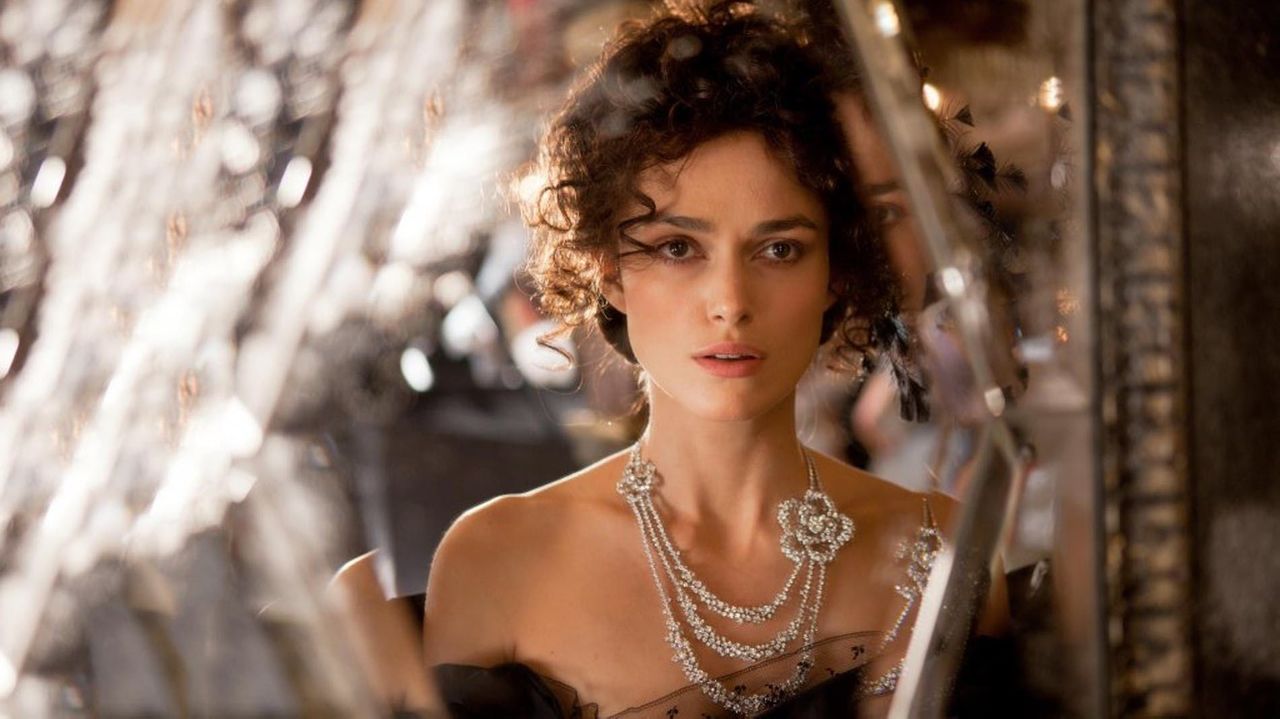 Kiera Knightley in "Anna Karenina."

Loyal fans of Keira Knightley are familiar with the actress's preference for Chanel. Knightley is so strongly attached to the brand that, after being cast as the titular character in the 2014 film adaptation of Anna Karenina, she asked Chanel to supply some ornamental pieces for the wardrobe department. Apparently, the Maison's jewelers were so grateful that they created a special collection of Chanel Haute Joaillerie. According to Knightley herself, Anna Karenina is a vain woman, and expensive, spectacular jewelry only emphasizes this side of the heroine. The Chanel Haute Joaillerie collection features several pieces—from brooches and earrings to necklaces and bracelets—but the most memorable (and, again, most expensive) of them is the $ 2,000,000 Camelia Poudre diamond necklace, made in a traditional Chanel style with camellia (Coco Chanel's favorite flower) on both sides.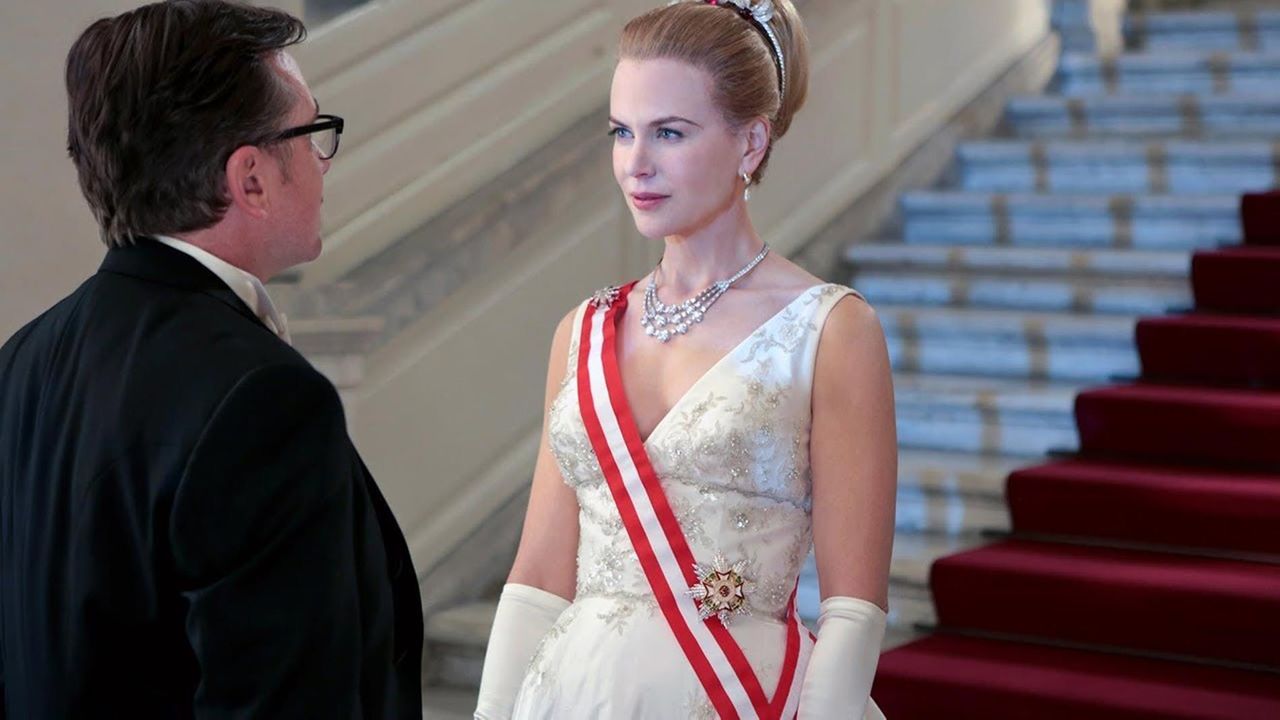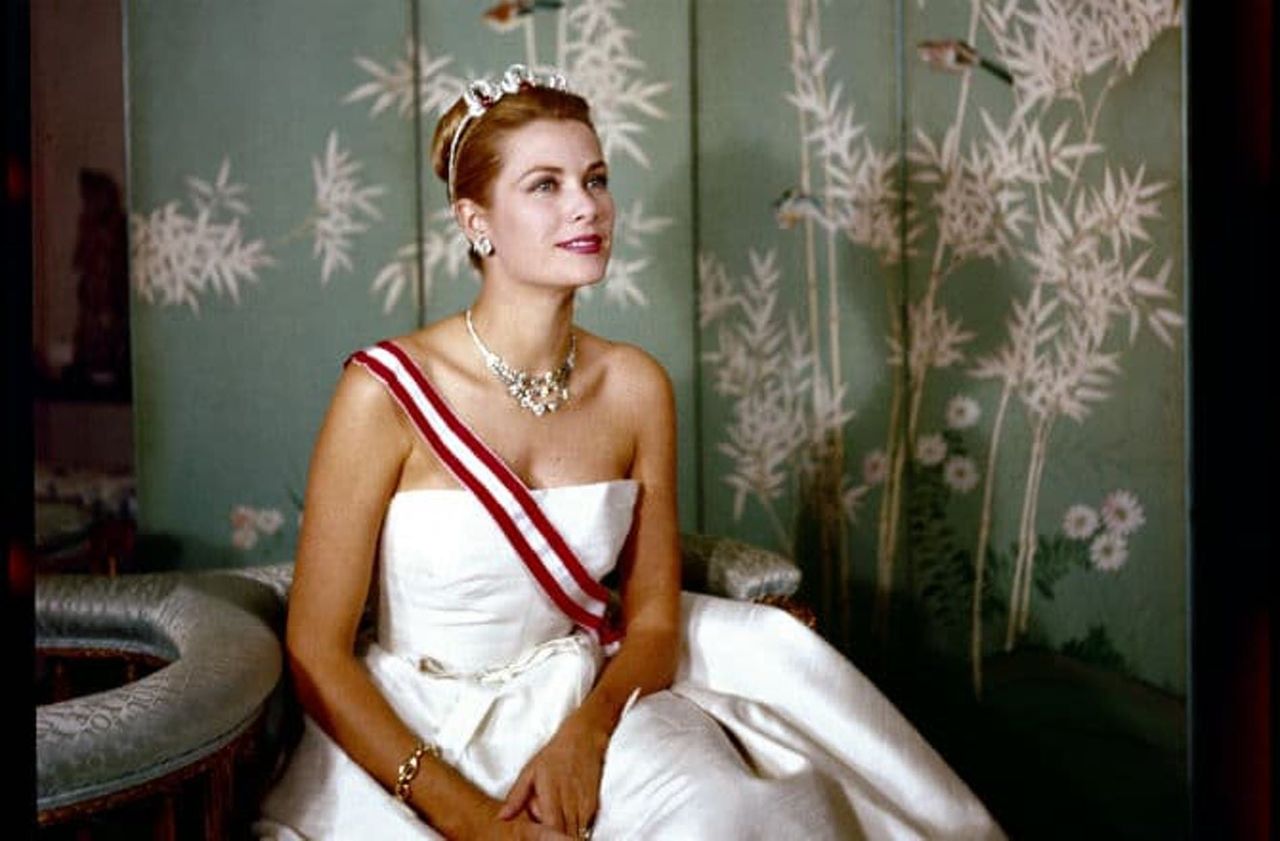 Nicole Kidman in "Princess of Monaco" (left). Princess Grace of Monaco (left).

When thinking of fashion's favorite royal, the first name that comes to mind for most is, of course, the late Princess Diana. However, let's remember the equally famous and certainly beloved Princess of Monaco, Grace Kelly. In the 2014 film Princess of Monaco, Nicole Kidman takes on the role of the former Hollywood actress-turned-royalty. And what is a princess without her regalia? For the film, Cartier recreated Grace Kelly's signature 1950s jewelry. The collection contains exact copies of princess's original Cartier jewelry, of which the most expensive is a 1955 necklace consisting of three diamond strands. According to various sources, the necklace's value varies from $400,000 to $600,000.