You already know this, but getting ready on the morning of your wedding is unlike any other day in your life. The things you use on a daily basis, just won't cut it when you're preparing to walk down the aisle.
Case in point: your makeup. Sure, the foundation you wear to the office looks great during your afternoon meetings, but add a camera and a flash and suddenly your face doesn't match your body. (We know we're not the only ones who have cringed in horror when previewing photos from a night out).

Because you can't get a do-over when it comes to your wedding photos, we tapped five celebrity makeup artists for their suggestions of the best natural-looking foundations that always look flawless on camera. If they work for red carpet regulars with dozens of paparazzi flashes pointed at them, they'll certainly work for you.

Below, shop the best natural-looking foundations that won't let you down on your moment in the spotlight.


1. Ultra HD Invisible Cover Foundation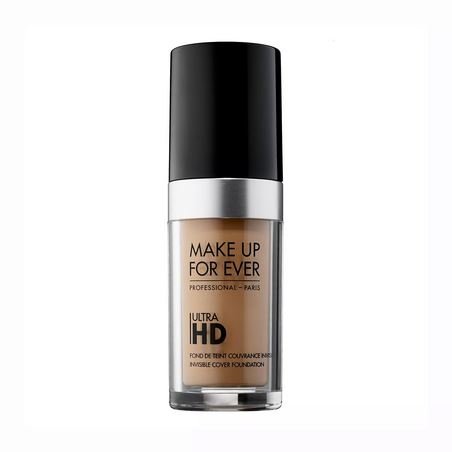 "My top wedding foundation is Make Up For Ever Ultra HD Foundation. On your wedding day, you want to look flawless and this foundation allows you or your makeup artist to build coverage without ever looking cakey. The HD effect allows it to sit right on top of your skin without clogging your pores or setting into wrinkles, and always looks stunning on camera. It's perfect for long wedding days and also works well with powder for those mid-day touch-ups. This foundation is available in over 40 shades, so there's a color for every bride." —Stephanie Flor, celebrity makeup artist to Dascha Polanco, Mariah Carey, and Kendra Wilkinson


2. True Match Super-Blendable Makeup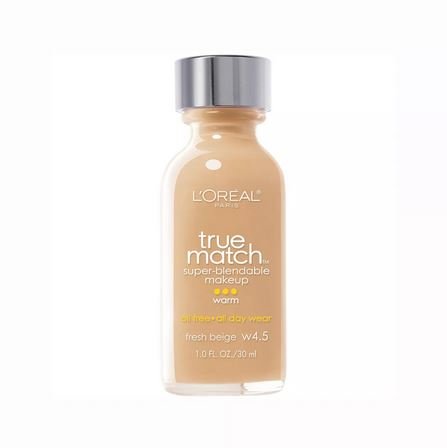 "The first step in looking amazing on camera is to pick the correct foundation shade. I love L'oréal Paris's True Match Super-Blendable Makeup because it has such an extensive range of shades. This collection has been a staple in my kit for years because the formula goes on nicely and gives you that radiant, second-skin look, which should always be your end goal when applying foundation. One of my biggest tips is to apply foundation to skin that is a little damp from moisturizer; it helps with blending and makes foundation look natural." —Sir John, L'Oréal Paris celebrity makeup artist to Beyoncé, Joan Smalls, Jourdan Dunn, and Gabrielle Union


3. Balance-n-Brighten Baked Color Correcting Foundation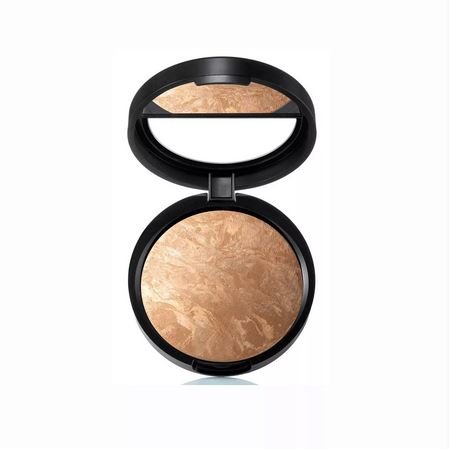 "When looking for the perfect bridal foundation, I always think about skin type, climate, and the lighting the bride will be in on the big day. It's important to look for formulas that smooth out the skin and reflect light to give the appearance of a fresh-faced glow. I always start with primer and end with a setting powder for more staying power. I recommend Laura Geller Balance-n-Brighten Foundation, as this can be worn alone or as a sheer finish over any liquid foundation. And the best part is it has color-correcting powers, so you'll always look the right shade on camera." —Ashlee Glazer, celebrity makeup artist and global artistic director of Laura Geller


4. Infallible Pro-Glow Foundation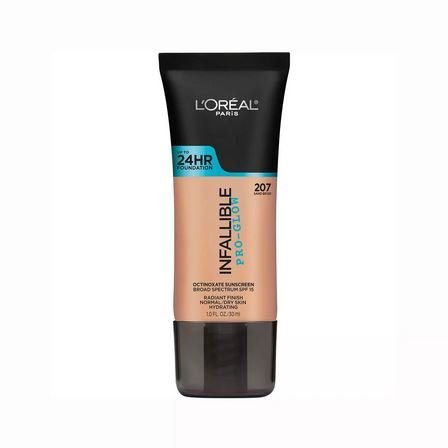 "Brides always have the problem of having their foundation smudge around their lips or cheeks because of all the kisses and hugs they're giving on their wedding day. So for that reason, my recommendation would be using the L'Oréal Paris Infallible Pro-Glow Foundation. This foundation provides full coverage, gives you a beautiful glow for the wedding, and, most importantly, it lasts for 24 hours, which means less editing on your wedding photos." —Claudia Betancur, celebrity makeup artist to Sofia Carson and Eva Longoria


5. Armani Luminous Silk Foundation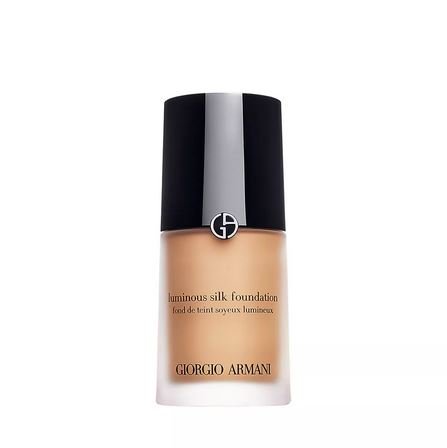 "Armani Luminous Silk Foundation is one of my go-to favorites for brides. It offers the beautiful coverage that you want on your wedding, but still looks natural, so brides will look like themselves on the big day. Don't underestimate how important this is in photos and in person. Additionally, Armani makes great shades (30 to be exact) that are super versatile and easy to wear." —Jenn Streicher, celebrity makeup artist to Mandy Moore, Alison Brie, and Emily Blunt