When Henry Bae-cofounder of the shoe brand Syro-was younger, they remember wanting to rock heels out in public but being far too ashamed to do so. "I used to trail behind my family on our after-dinner walks, so I could strut on my toes and imagine myself walking on an incline," Bae says. Flash forward to today, and Bae and their cofounder, Shaobo Han, are now making it their mission to make heels accessible to all. They design heeled styles in a large range of sizes, from men's 8 to men's 14. Street style stars, both male or nonbinary, are increasingly sporting heels proudly and stylishly. And it's about more than just a fashion statement.

Men in heels date as far back as the 10th century, but the style rose in popularity in the 16th century, when men in Asian and Persian cavalries wore them. They were also worn by French royalty and upper-class men later in the 17th century. Along the way, heeled footwear for men fell out of fashion, and was adopted mainly by women. But today, men's heels are back on the rise, thanks to brands like Rick Owens and Christian Louboutin. Fashion lovers see it as an opportunity to be bold and confident in who they are, many of them saying it's also a way to display their queer pride. "[Heels] are quintessential to my existence to 'terrorize' gender norms," Han says.

But it's not just queer people stepping into heels. Mark Bryan-a cis, straight male who works as an engineer-has also gained a cult following on Instagram for his love of skirts and sky-high heels. "Heels should be able to be worn by anyone that wants to," he says. Vogue reached out to five well-documented heel lovers and asked them not only where they shop, but also what it means to them to rock them on the streets.

Below, explore where these five heel devotees score their shoes.


Mark Bryan
Engineer and Influencer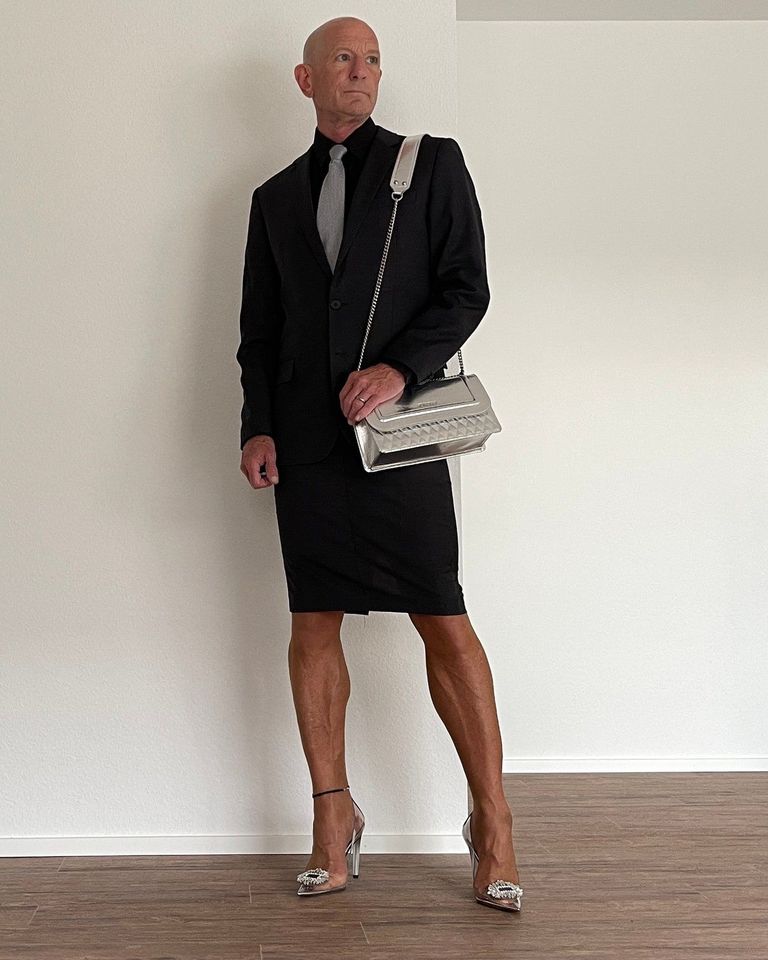 "I've always liked the way women looked in heels-not in a sexual way, but in a fashionable way. Of course, they are sexy as well. But what draws me in is the confidence they give you when you can wear them well. I feel very good when wearing a 10-centimeter heel, because I don't struggle walking in a heel that high. Plus, I think I have the figure that gets complimented when wearing a pair of heels, and that just adds to the confidence. It feels right because heels should be able to be worn by anyone that wants to, and currently people are more tolerant to things out of what is considered 'normal' these days.

Living in a small city [and] shopping for heels is very difficult. Styles are very limited. Even when in a big city, I don't like to shop much. I feel like the selections most stores have don't really meet your needs. You end up buying something that you may not wear, because it was close to what you wanted, but not exactly. Thus it doesn't get worn. Even though, I must say that in all stores I visit, the sales staff has always been professional and very helpful. Most tell me it's quite common for men to come in and try women's things on. I feel very comfortable, and I don't worry what others in the store think. I don't care if they don't like me and what I wear. I'll find a pair that I like, then Google to see if I can find them on sale somewhere. I love Jimmy Choo, Christian Louboutin, Kkira, and Feraggio. I'm sure this list will grow!"


Wisdom Kaye
TikTok Star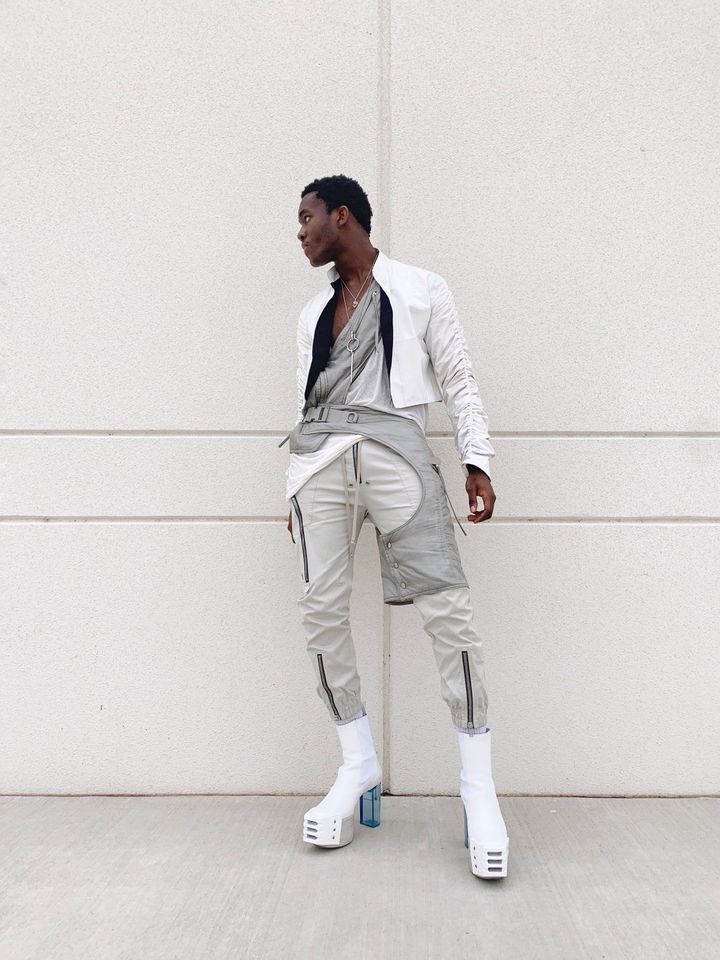 "I just like heels over flats. Boots look nicer with a lengthier heel, and aesthetically, it just looks better. This doesn't have to be a five-inch heel by any means, but having a nice shaped heel makes so much of a difference to certain looks. Admittedly, all my heels I've purchased online, but I've gone to stores to peruse from time to time. One place is the Rick Owens store in SoHo, [New York]. Not only is everyone nice, but everyone has a pair of five-inch heels on, so right away you don't have to worry about any judgment. Brands that tend to be more avant-garde and experimental are safer spaces from my experience, solely because everyone who shops in those spaces is typically wearing something crazy anyways.

Online, I've gotten boots from Saint Laurent, Celine, Patrícia Henriques, and Rick Owens. Patrícia has a great selection of men's boots with, like, 60-plus millimeter heels; they look awesome. Saint Laurent and Celine had good heeled options too that aren't crazy high, so they're wearable for more people and look very nice. My favorite heel absolutely comes from the mind of Rick Owens. I have four pairs of Kiss boots, and I genuinely don't think it'll stay at four forever. With a staggering five-inch heel, I sit at six foot nine whenever I have them on. They just look so cool, and they truly make you feel like you own every room you walk into."


Shaobo Han
Cofounder of Syro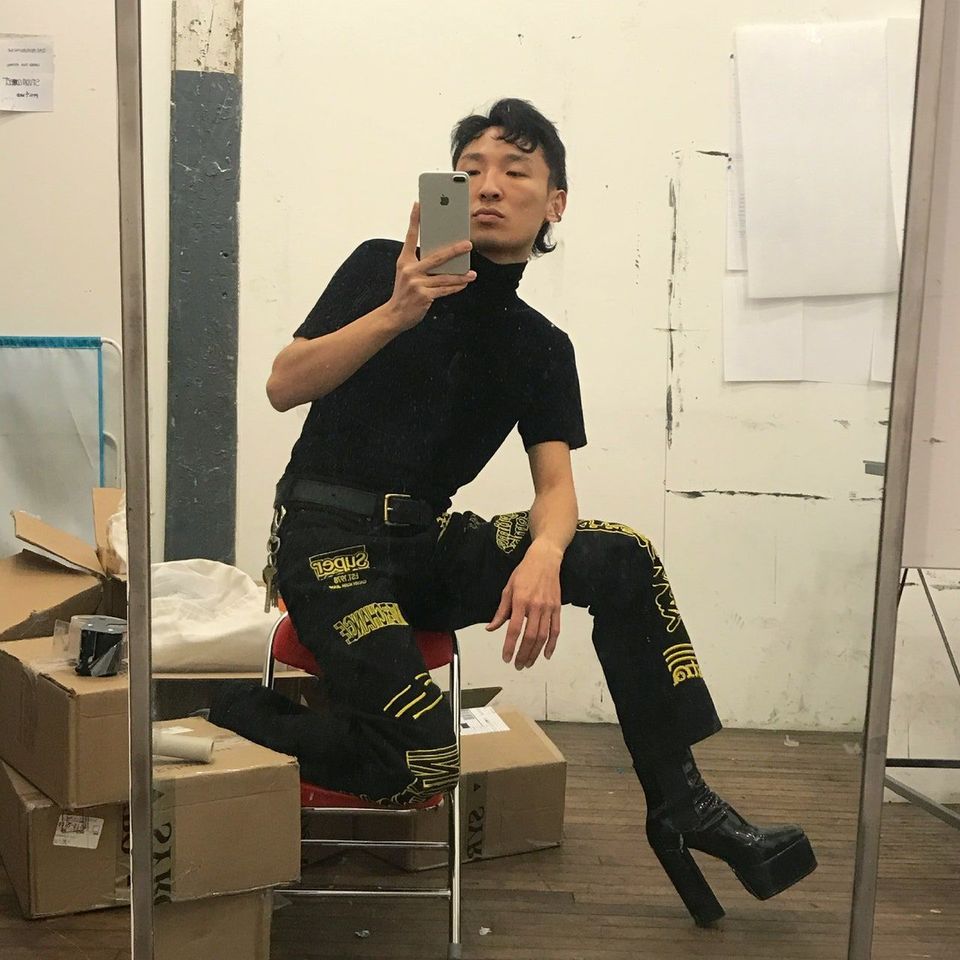 "I wear heels because I can! Because I like to weaponize my fashion. Because it makes me feel powerful, it does wonders for my legs, and it's quintessential to my existence to 'terrorize' gender norms. Wearing heels allows me to claim my femininity on my own terms, which was something that was used against me growing up. So, in many ways, being connected to my femininity is healing to my damaged inner child.

It's quite difficult to shop for heels in large sizes in real life. While I am 'lucky enough' to just be size EU41, most stores don't have that size stocked! The internet has been a blessing for finding heels that fit me. Obviously, [my brand] Syro, which makes high heels in large sizes, is the best place to find footwear that fits my 'nonbinary' feet. But I also love Ssense, where I get to splurge when my wallet is full. I definitely graduated from Zara heels, simply because I prefer to have shoes that last me more than a season. My other favorite labels are Rombaut's sickening, sneakers-inspired stilettos, Eytys-super-obnoxious, super-fun-and Simon Miller platforms."


Henry Bae
Cofounder of Syro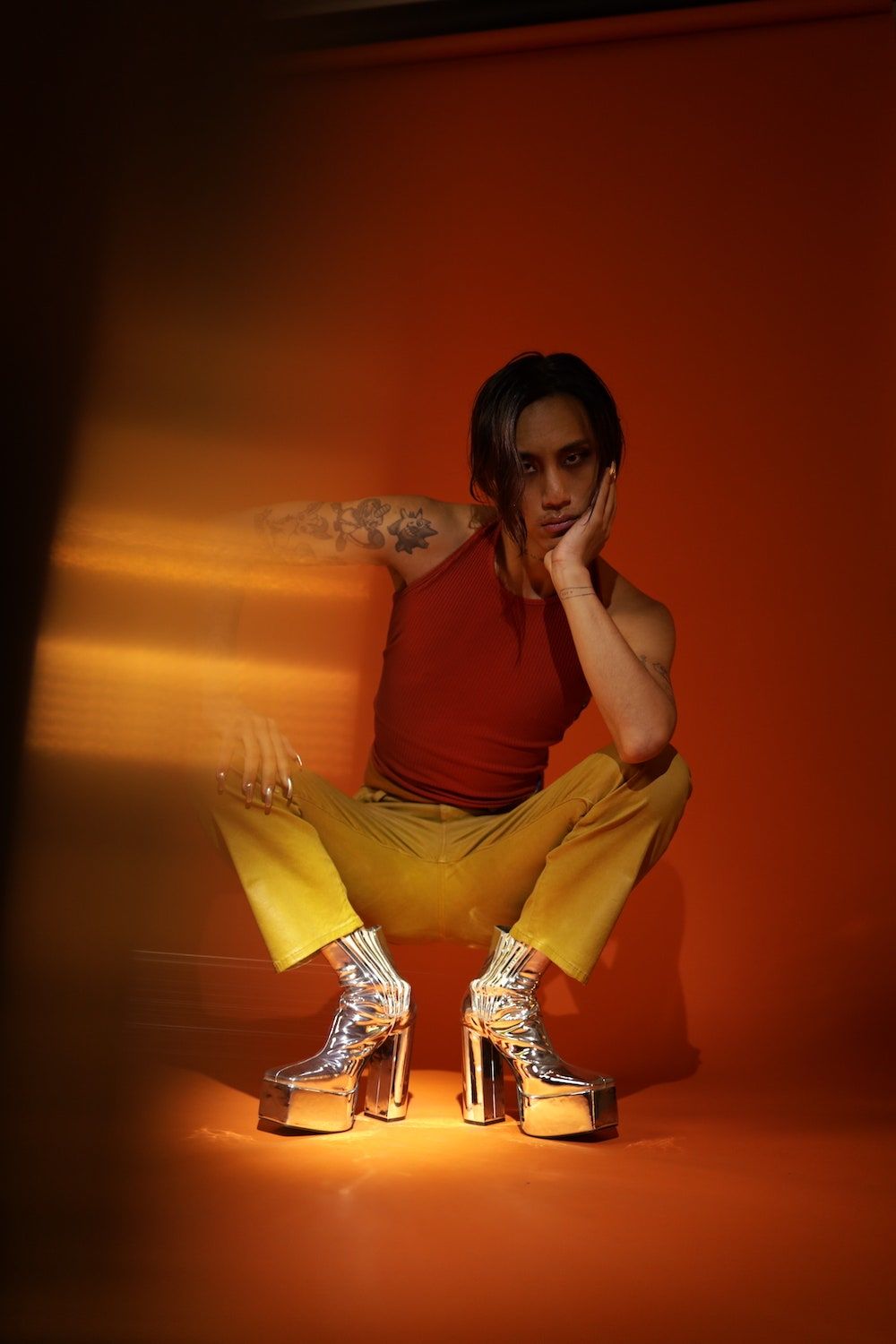 "I used to trail behind my family on our after-dinner walks, so I could strut on my toes and imagine myself walking on an incline. It's a natural desire that I used to hide from the world, but my goal now is to honor my queer fashion perspective. I'm not sure why wearing heels and feeling feminine is so important to me, but it feels like a part of who I am.

Shopping for queer clothing in physical stores is an experience that I power through with tunnel vision. I browse and examine my options, paying no mind to the attention my towering queer body is gathering. When shopping for heels, I certainly only wear [my brand] Syro, because of my large feet. I once scored on size 12 pumps from Nordstrom, but that felt like an anomaly. My big feet will only fit Syro! But I have found that Jeffrey Campbell offers their femme heels in inclusively larger size ranges. Also, a shout-out to high-end designers like Rick Owens (drool), JW Anderson, and Charles Jeffrey for their 'men's heels,' which are stunning. Pleaser USA offers iconic performance heels in an array of sizes, and I've always coveted a pair of Lucite platform heels."


Parker Kit
HillModel and Influencer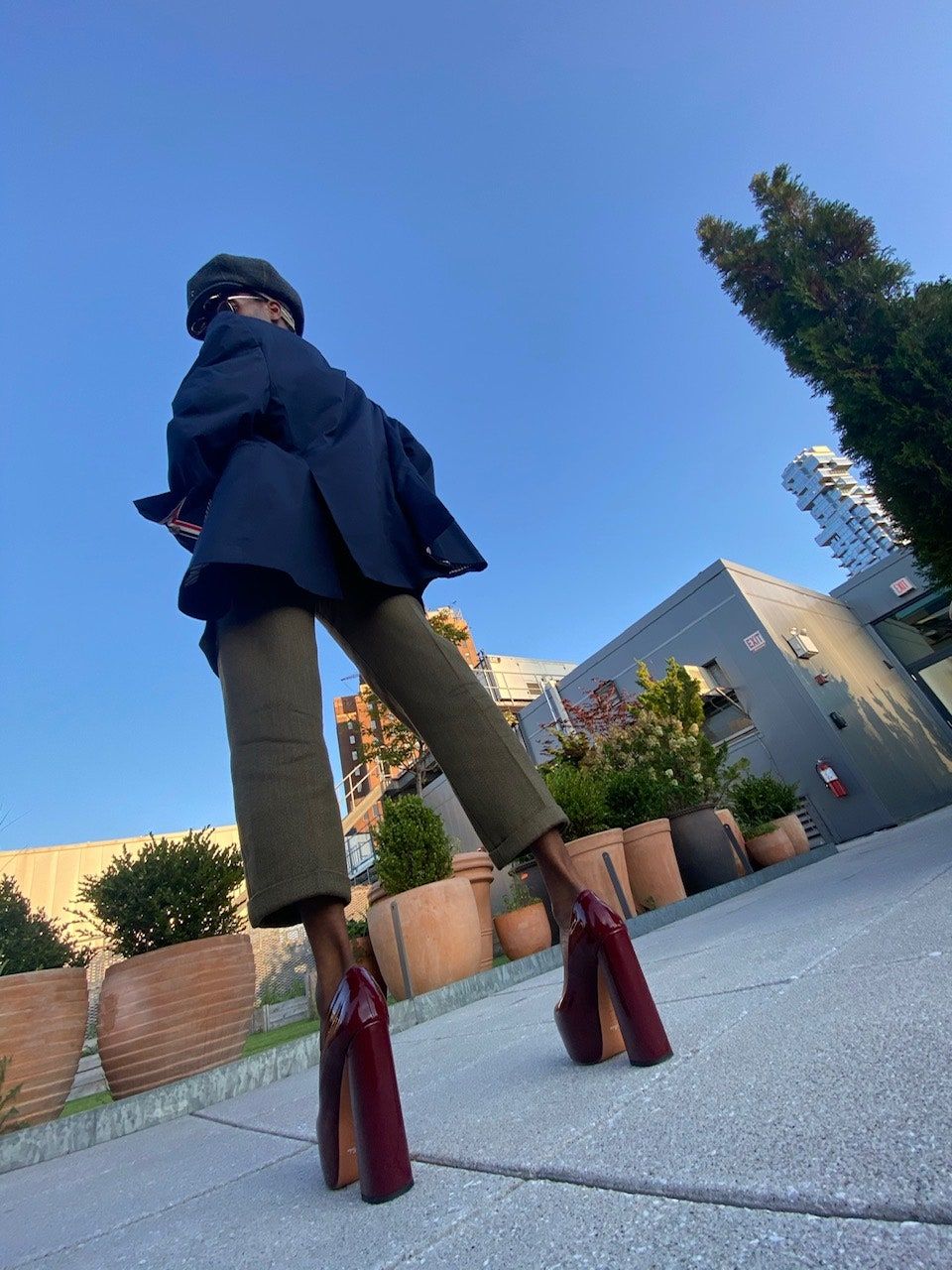 "What draws me in the most about wearing heels is that they are derived from men. I think it's super important these days to tap back into the history of the shoe. Also…it's superchic. It's actually impossible to find heels in my size at any store. I find myself dreaming about a certain style, and imagining how I would style the shoe. The only store to truly carry heels in my size is Trash and Vaudeville in the East Village [in New York]. They always have a range of sizes and styles, plus the employees always make me feel so welcome. Online, I shop at Onlymaker and Syro.

If size range weren't an issue, you'd most likely see me in Versace, Christian Louboutin, YSL, Manolo Blahnik, Tom Ford, Prada, Marc Jacobs, Maison Margiela, Balenciaga, Celine, Amina Muaddi, and Bottega Veneta. I really hope that fashion brands and houses start to tap into the expansion of sizes for their heels. There are so many people who want to wear a powerful shoe. The industry is so far behind."