1. Jacket and skirt ensemble

A shortened jacket and a mini skirt of the same fabric are probably the most popular combination this season. In the fall, such an ensemble is offered a choice of long-boots or warm knitted tights and elegant shoes without boots.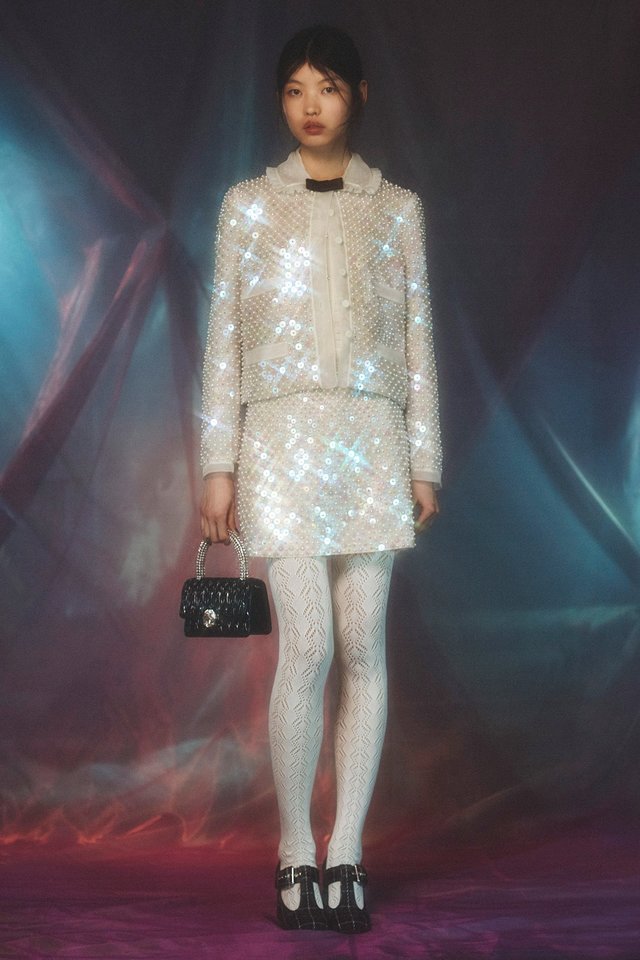 2. Short - long

You won't go wrong wearing a short jacket with a midi length skirt or ground-reaching pants. Extremely fashionable and elegant combination - shortened, tight silhouette classic jacket and wide long pants. While many fashion houses offer a choice of the same fabric jacket and skirt or pants, try to customize clothes in different colors or patterns as well.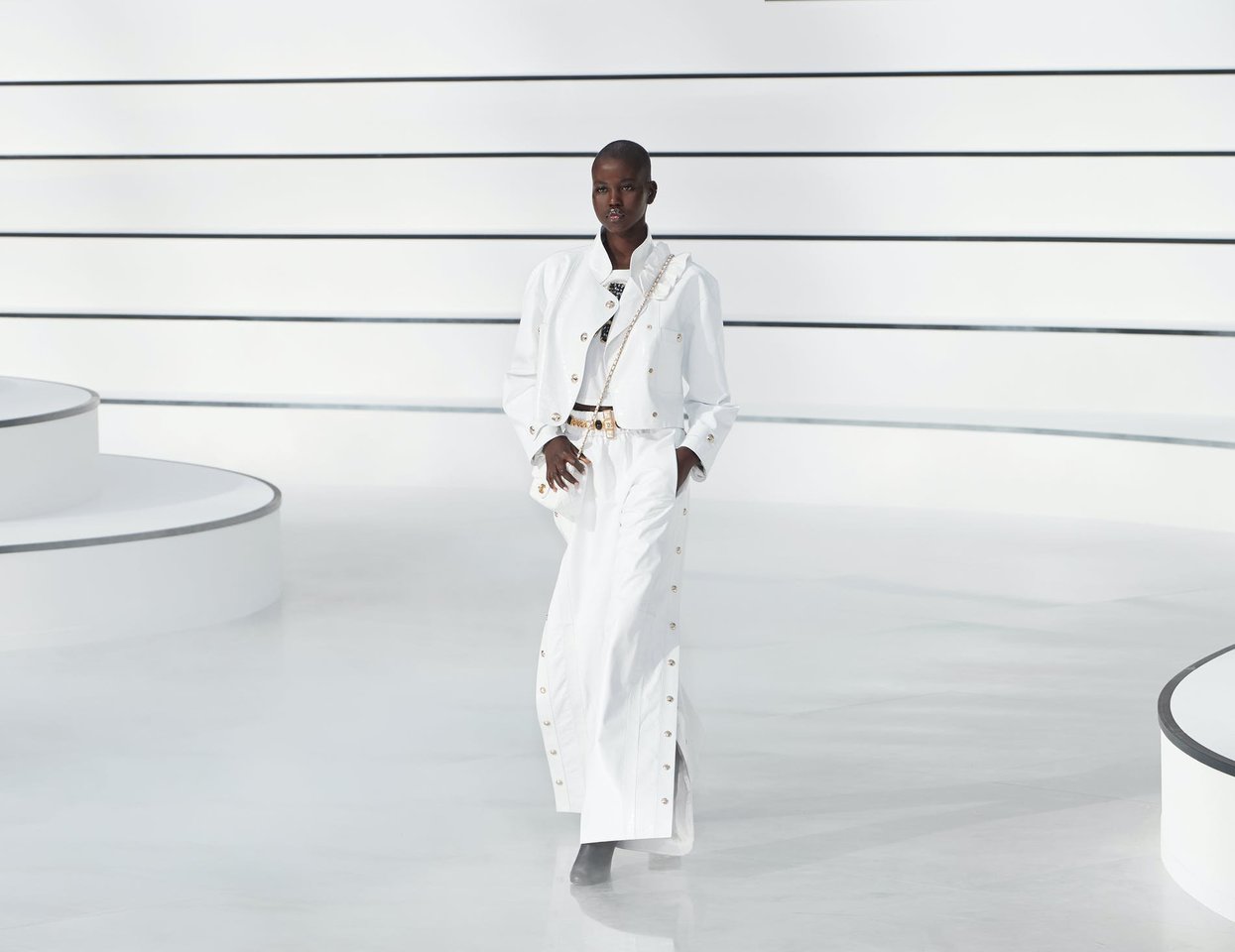 3. Classic shirts

A short jacket and a classic shirt are a modern alternative to a regular-length jacket and a classic shirt. When creating a leisure combination, you can choose a sweater like a cropped silhouette instead of a shortened jacket.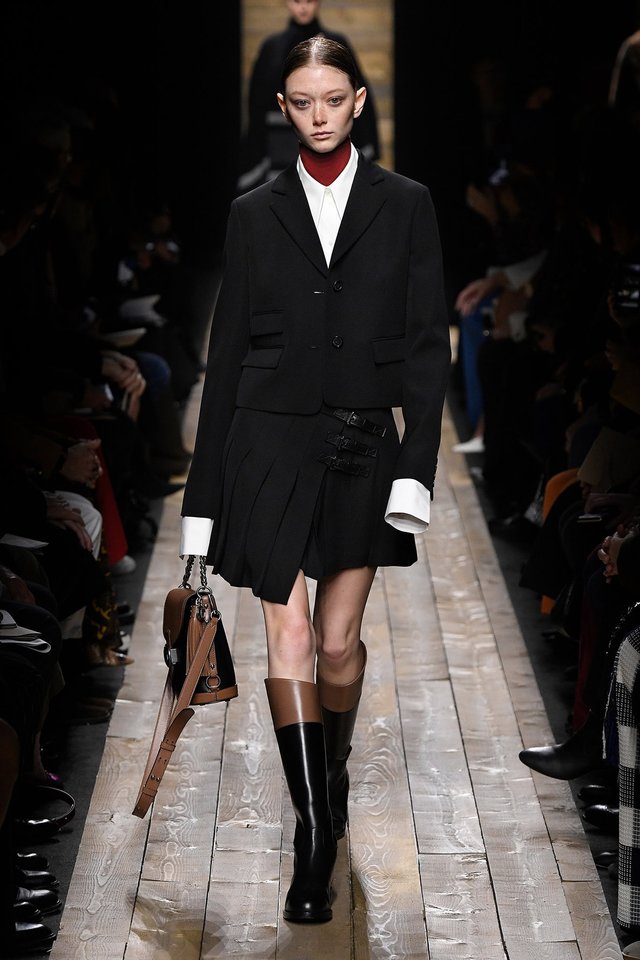 4. Short pants

This autumn's trends have established kiulotas and short straight silhouette pants, do not be afraid to combine them with short jackets. To avoid looking lower, wear long pants with wide pants - it is important that the ends of the pants cover the heels of the shoes, this will help prevent the figure from breaking.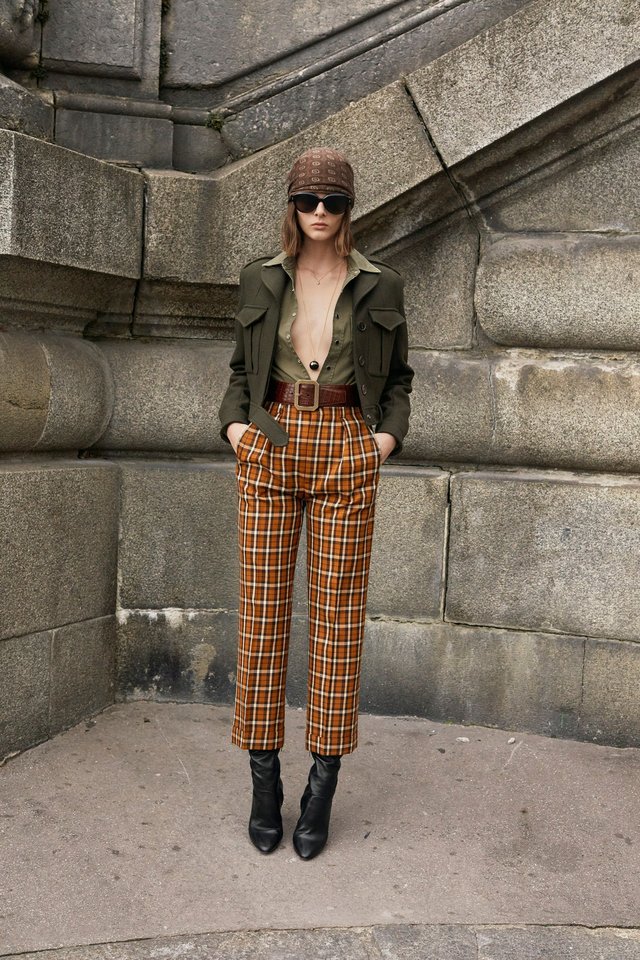 5. Integrity

Combining a shortened jacket or sweater with a garment on the bottom of the same color (or pattern) will create the illusion of a taller and more shiny figure.