The word glamorous is rarely used to describe sweatpants, but somehow Sarah Jessica Parker manages to bring the ritz and glitz every time she wears the comfy lounge essential. Several of her recent outfits prove that sweatpants are much more than a work-at-home must-have or a trip-to-the-gym necessity. In fact, they deserve to come along for the ride as we slowly begin to re-emerge.

The winning formula to Parker's elevated sweatpant outfits boils down to two add-ons: 1. A great pair of shoes (of course, she is faithful to her eponymous shoe brand SJP by Sarah Jessica Parker) like sparkly Mary Jane pumps, slouchy boots, or statement stilettos. 2. A beautiful, bright top. When it comes to the upper half of her outfits, you'll often find Parker in a bright coat (she loves a pop of pink) and eye-catching prints.

In honor of Parker's 56th birthday, we're taking a closer look at her latest and greatest sweatpants outfit ideas. Shop them-and some lookalikes-here.


1. Playful Jacket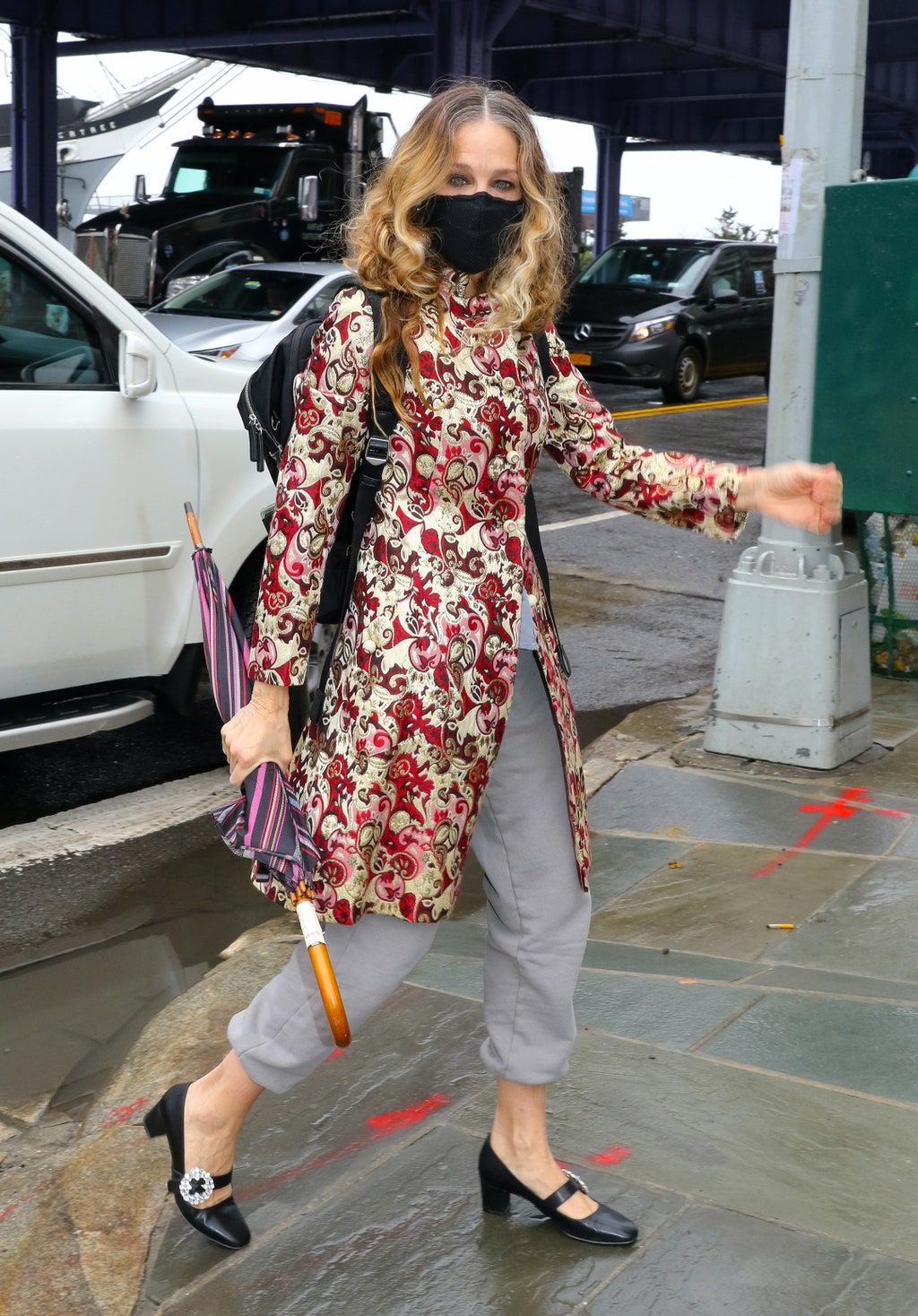 Never underestimate the power of paisley. The printed jacket was the perfect addition to Parker's rainy-day outfit.


2. Floral Cardigan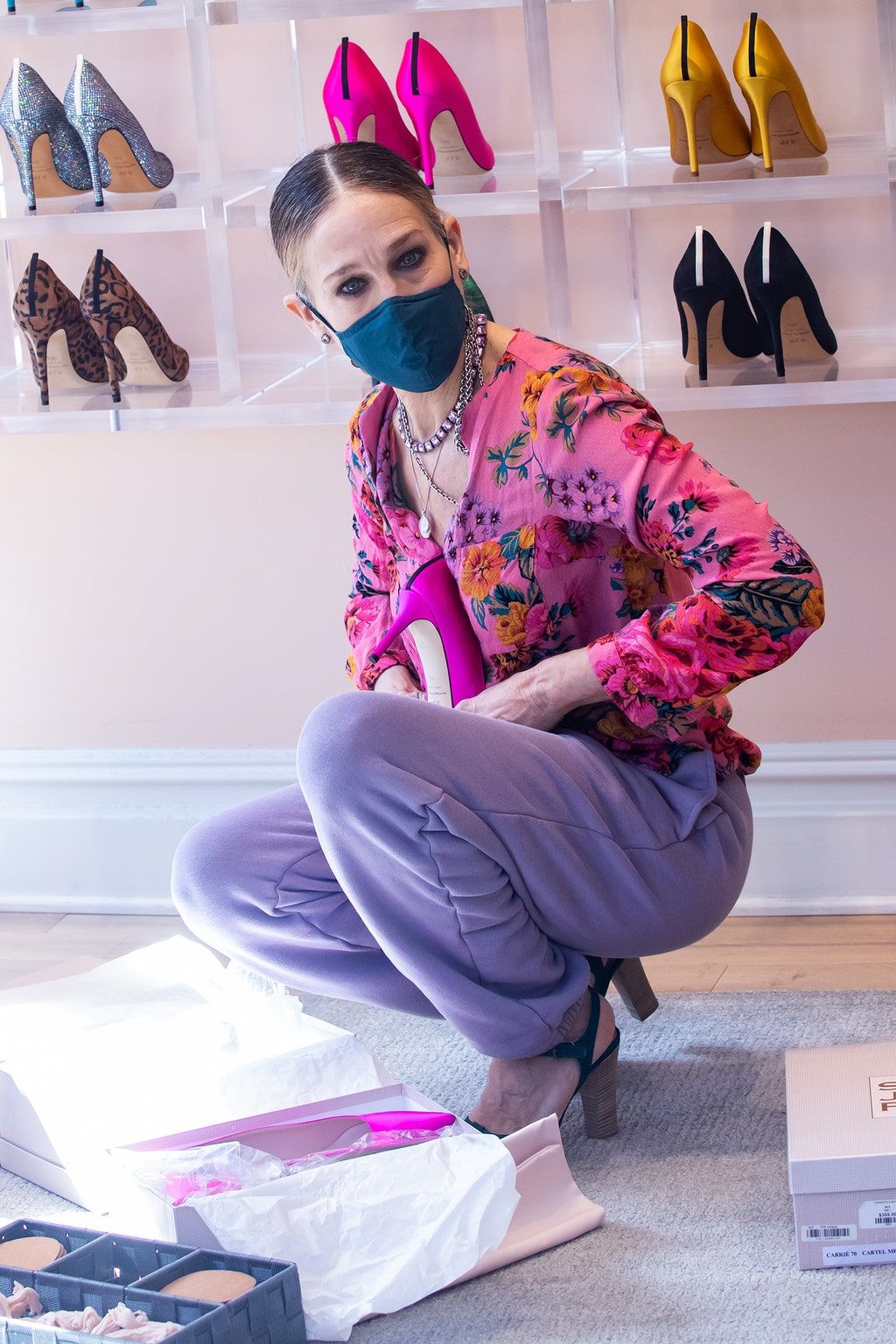 The more colors, the better. Sarah Jessica Parker paired a pair of purple sweatpants with a pink floral cardigan and let green shoes anchor her look.


3. Sparkly Shoes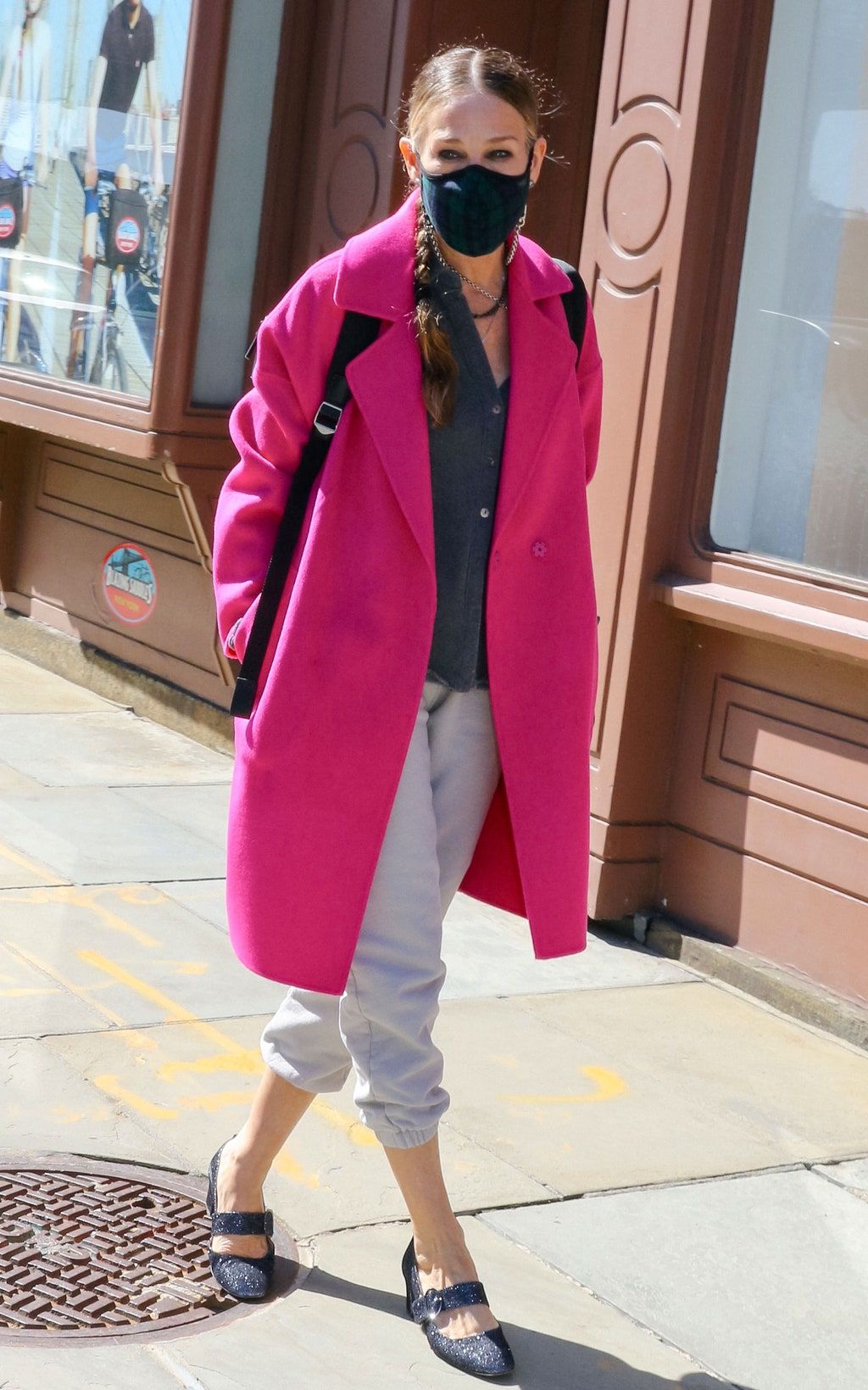 No need to wait until there's a party to wear your glittery heels. Parker proved they look just as fun with a pair of gray sweatpants and a bright coat.


4. Evening Heels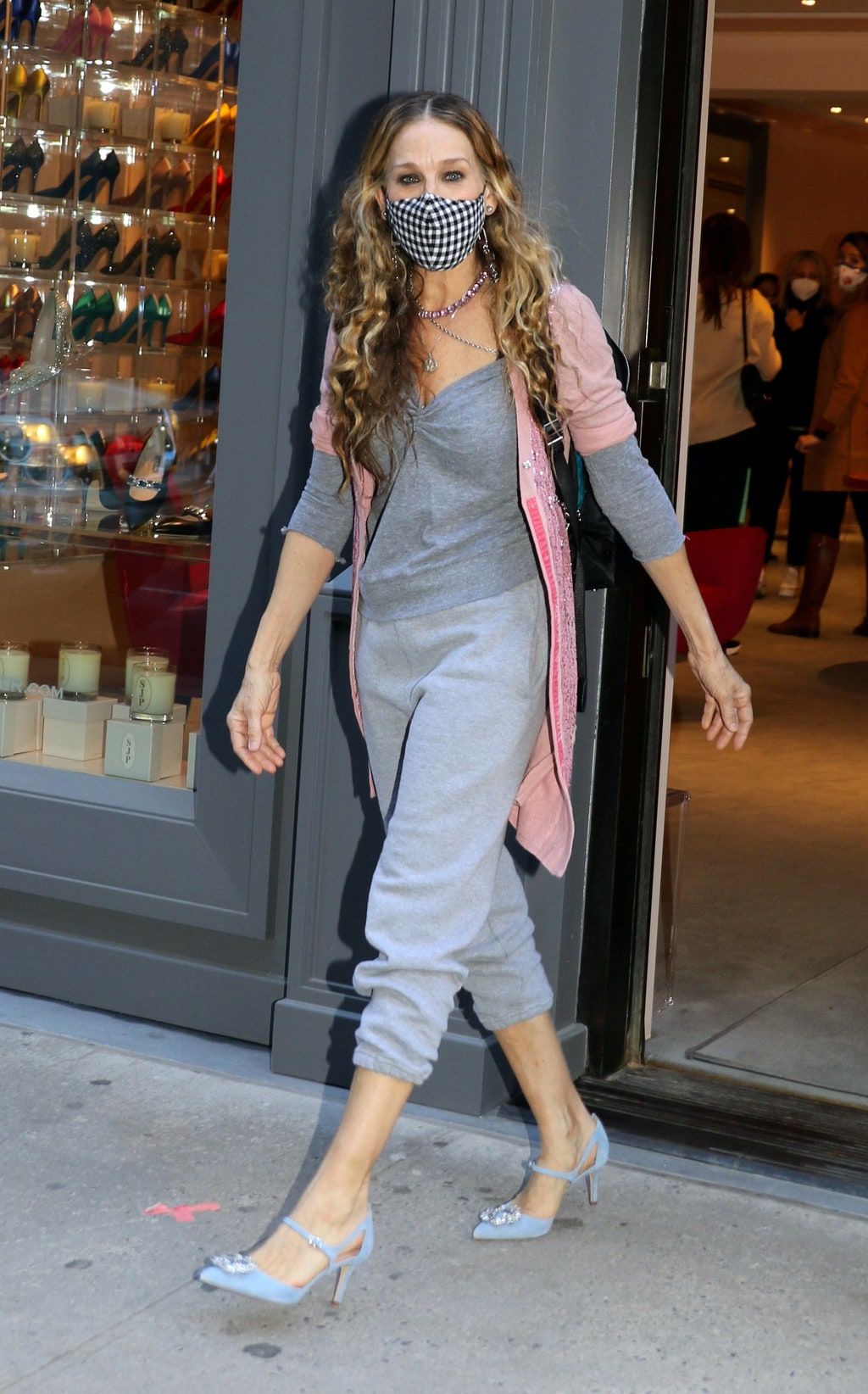 If your stilettos are dying to see the world, too, bring them out and wear them with slouchy joggers à la SJP.


5. Fancy Boots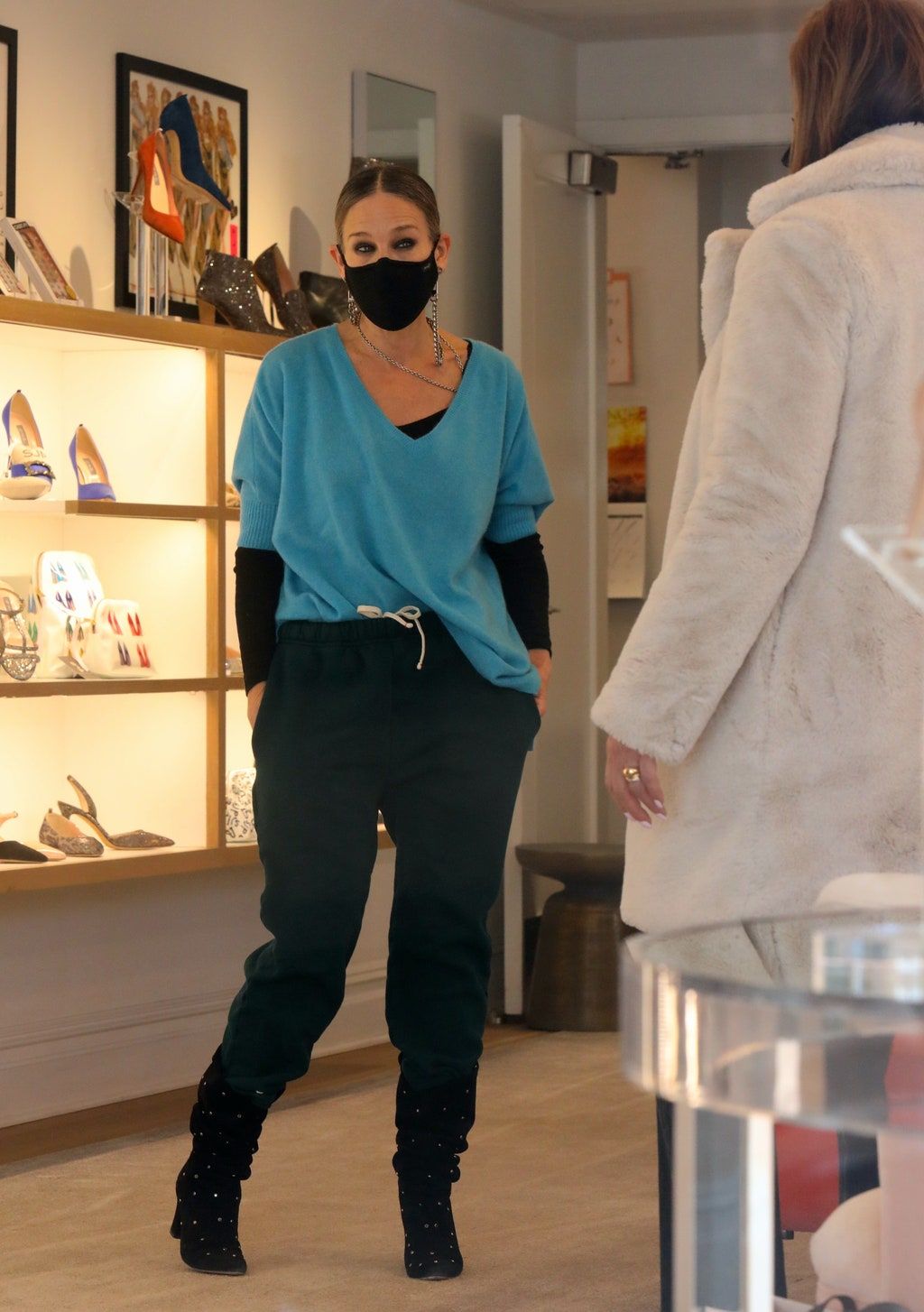 We still have a few more days of boot season left. Now is the moment to grab your fanciest pair to dress up those relaxed sweatpants.