A menswear-inspired piece with a new lease on life, the sweater vest has emerged as a wardrobe favorite this winter. From academia looks to sweet and feminine pairings, the sleeveless sweater is perfect for layering over a number of styles. For inspiration, read on to learn about 5 ways to wear a sweater vest.


Print-on-print layers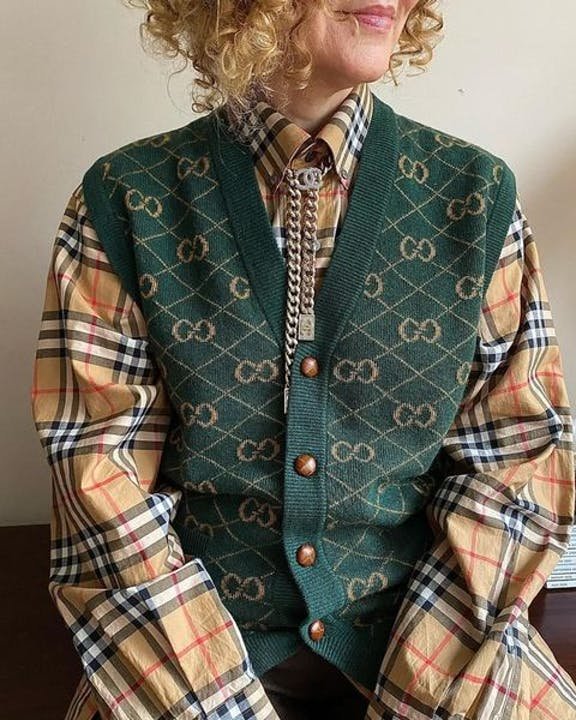 Why not pair your Burberry shirt with a Gucci vest and Chanel necklace? If you are going to be extra, might as well go all the way. While mixing prints on top, you can ground the ensemble with neutral pants and simple accessories.


Over a dress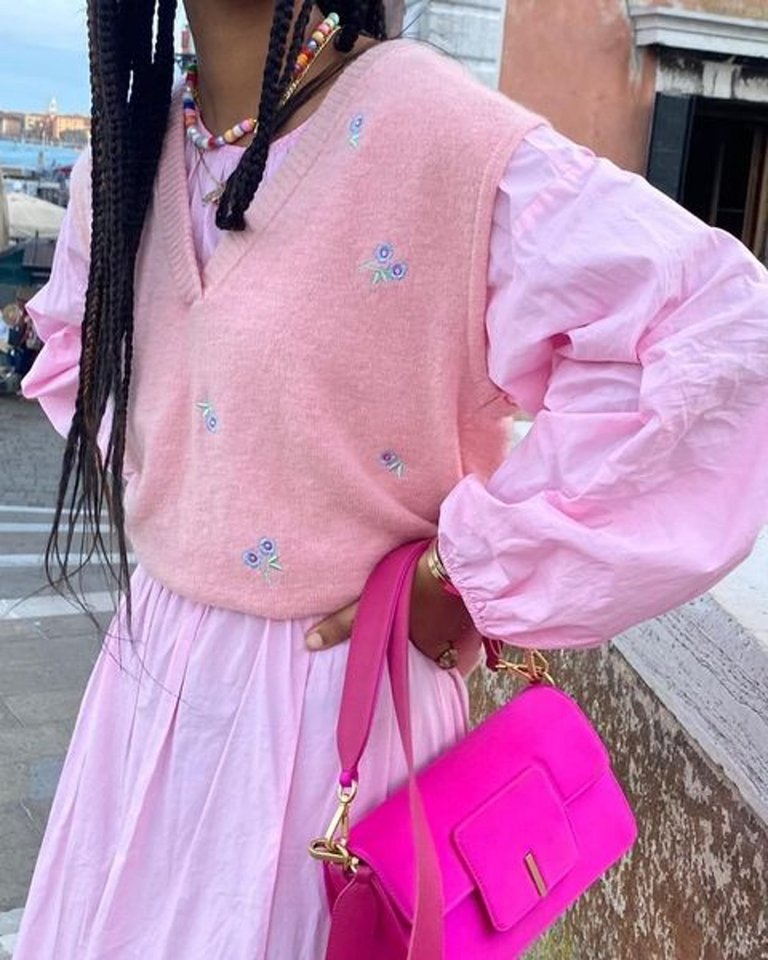 Layer your sweater vest on top of a flowy dress, and add a cute necklace to complete the look. Keep the outfit monochrome with a bright pink bag, millennial pink sweater vest, and a baby pink dress.


On top of an oversized shirt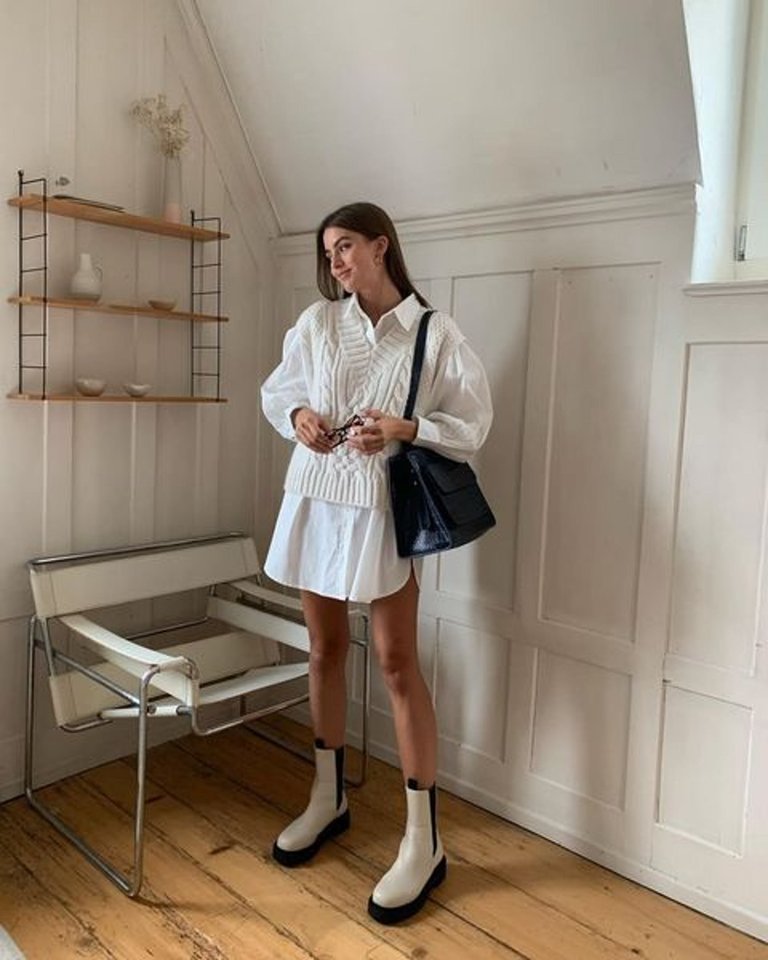 Take your biggest shirt, make sure it's long enough to be a dress, and put your sweater vest on top. Add a cute purse, chunky jewelry, and some sneakers to complete the look. You can always switch the colors up and have a light blue shirt with a white sweater vest, or a pastel pink shirt with a yellow sweater vest, or any combination you want to try.


Pair it with shorts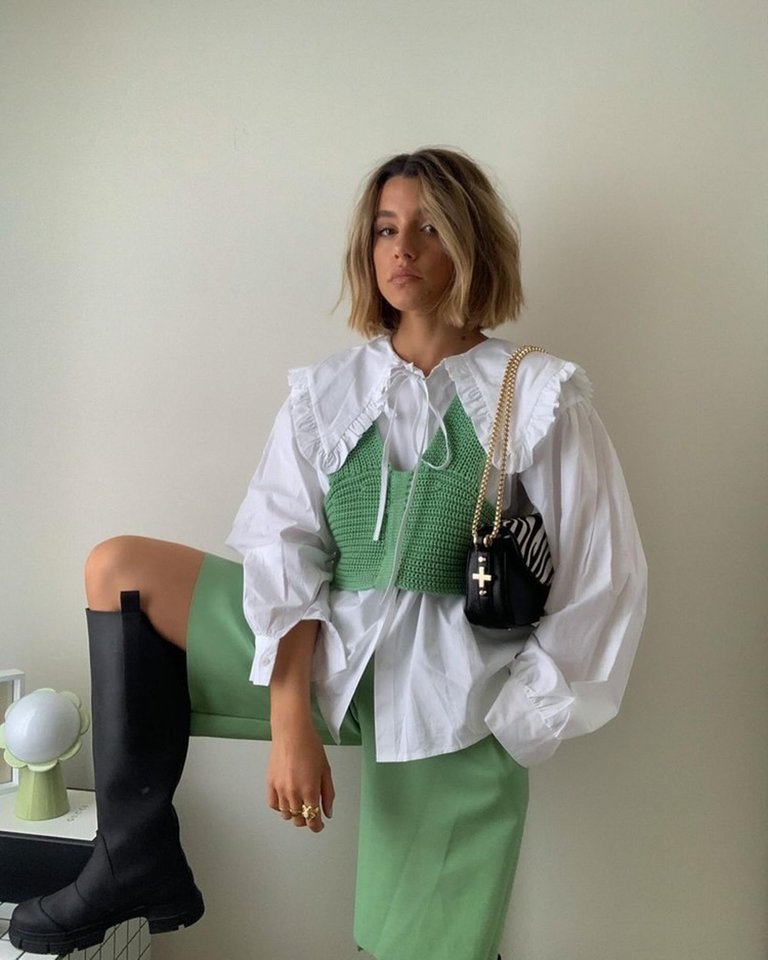 Layering is key for this outfit. The boots give urban vibes whilst the shirt and crocheted sweater vest are cottagecore all the way. The juxtaposition is pulled together thanks to the fun color palette and statement handbag.


As a top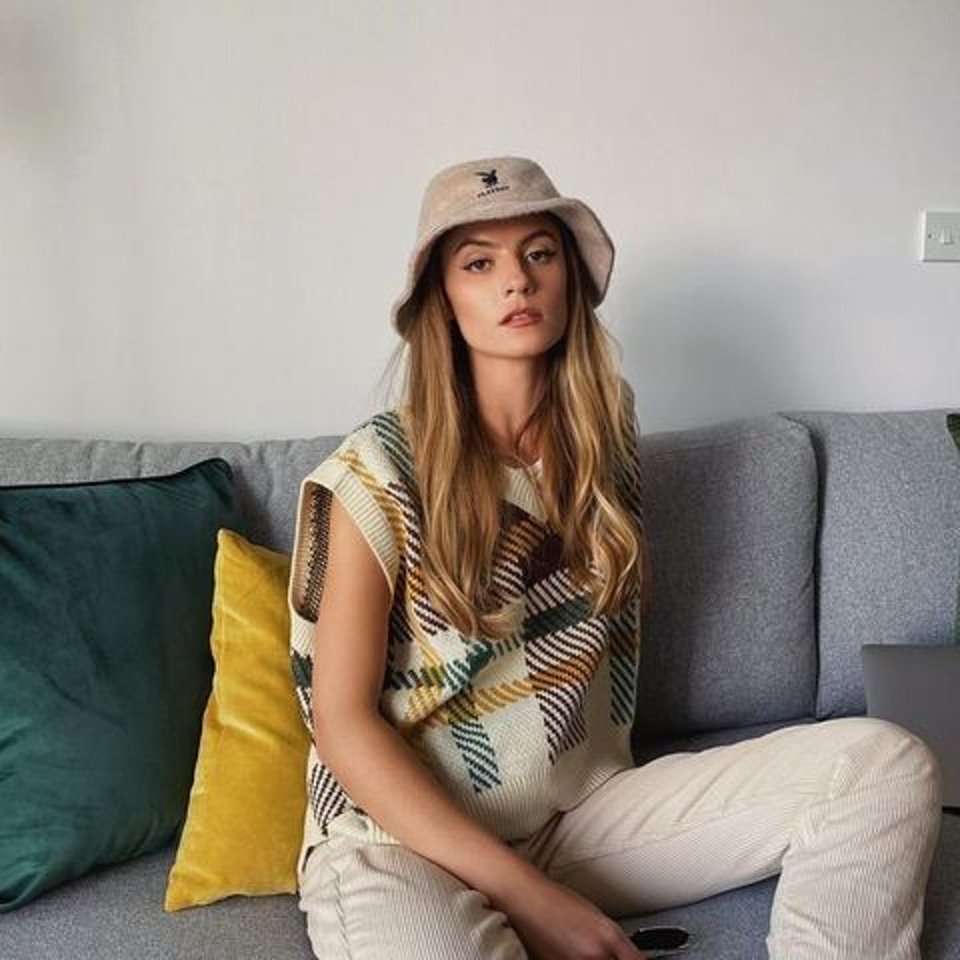 Keep it simple by wearing your sweater vest as a top with your favorite bottoms and a bucket hat. A sweater vest whether knitted or patterned is an easy way to add color and texture to a look. You can build the rest of the outfit around the piece.