Working from home can be a dreary task - sweatpants, couch desks, and so on. But it doesn't have to be that way. Gucci's latest lifestyle collection celebrates the magic of the everyday: We round up five things from their new collection that will turn your homes into dreamlike spaces.


1. Pyjamas

Sitting in your ratty sweatpants all day probably won't give you the motivation you need to deliver your best work. Enter Gucci's Satin silk pyjamas. The unisex pyjamas comes in different House prints, completed with a matching printed pouch and an inner Gucci label displaying the print used for the garment: like your work with these on, there is nothing about these loungewear that feels incomplete or subpar.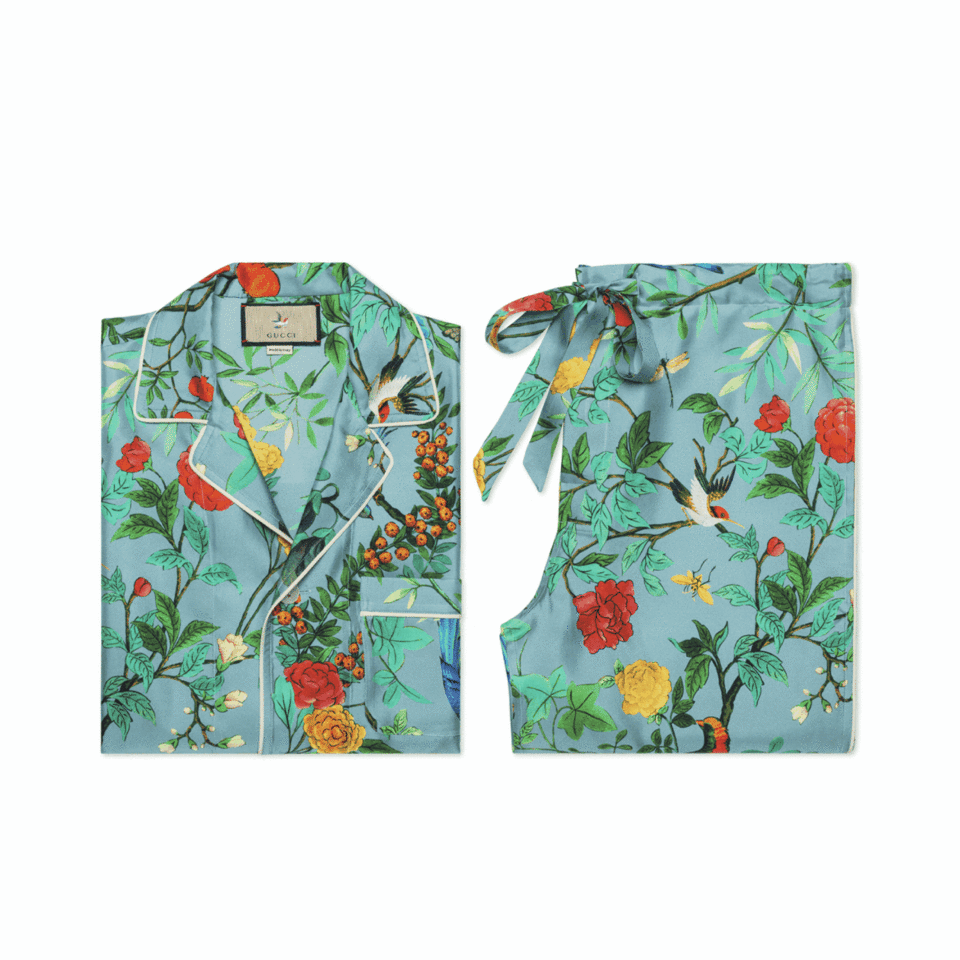 2. Paper Weights

Nobody likes paperwork, especially when there's a ton to do. With the extra hot weather out and your fan on full blast, your documents are going to need something hefty to hold them down. Gucci's handmade glass-domed paperweights are not only picture perfect, but gets the job well done. Hot-stamped with their trademark, the bases crafted from Gucci's Demetra material will spruce up your work desk while giving you an extra hand while sorting.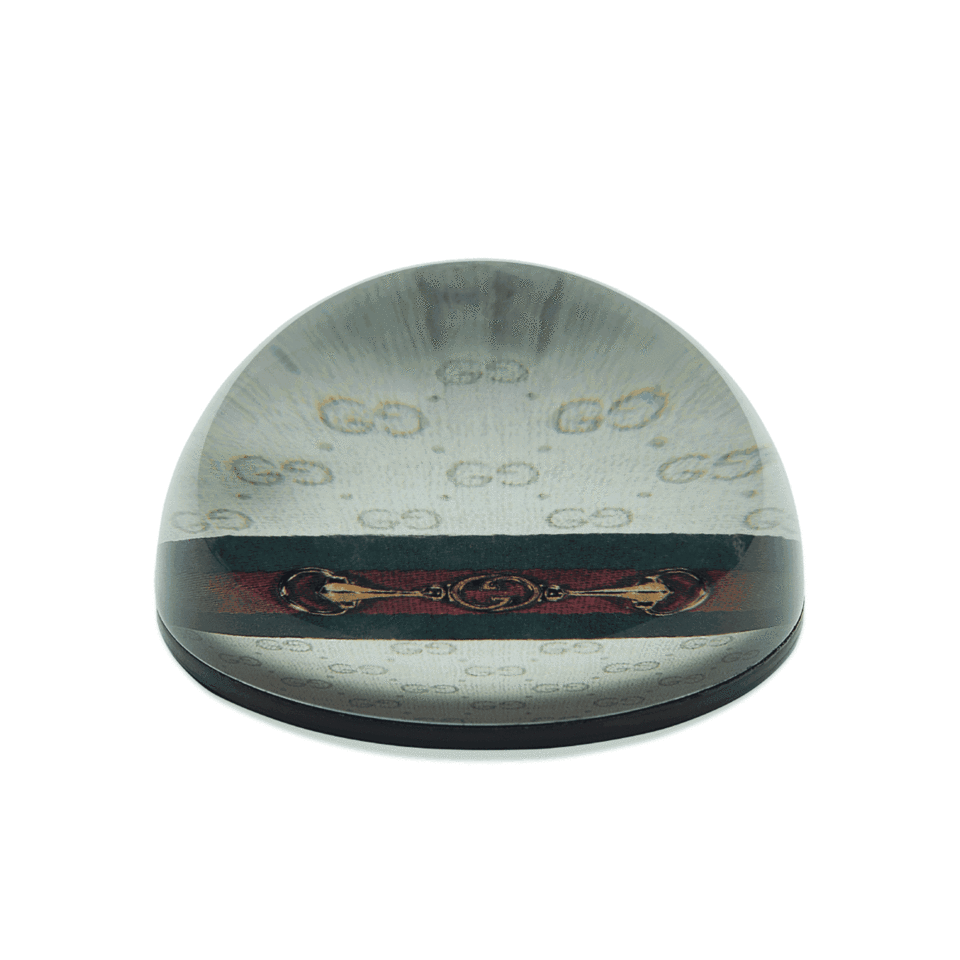 3. Notebooks

As we all know, writing by hand forces your brain to process information in a more detailed manner, which helps you better retain information. With Gucci's new supreme canvas or Demetra material notebooks, you can stay at the top of your game. The blue, red, green or gold edged notebooks are made with FSC-certified pure cellulose paper, and each model's cover motif is repeated inside on every page.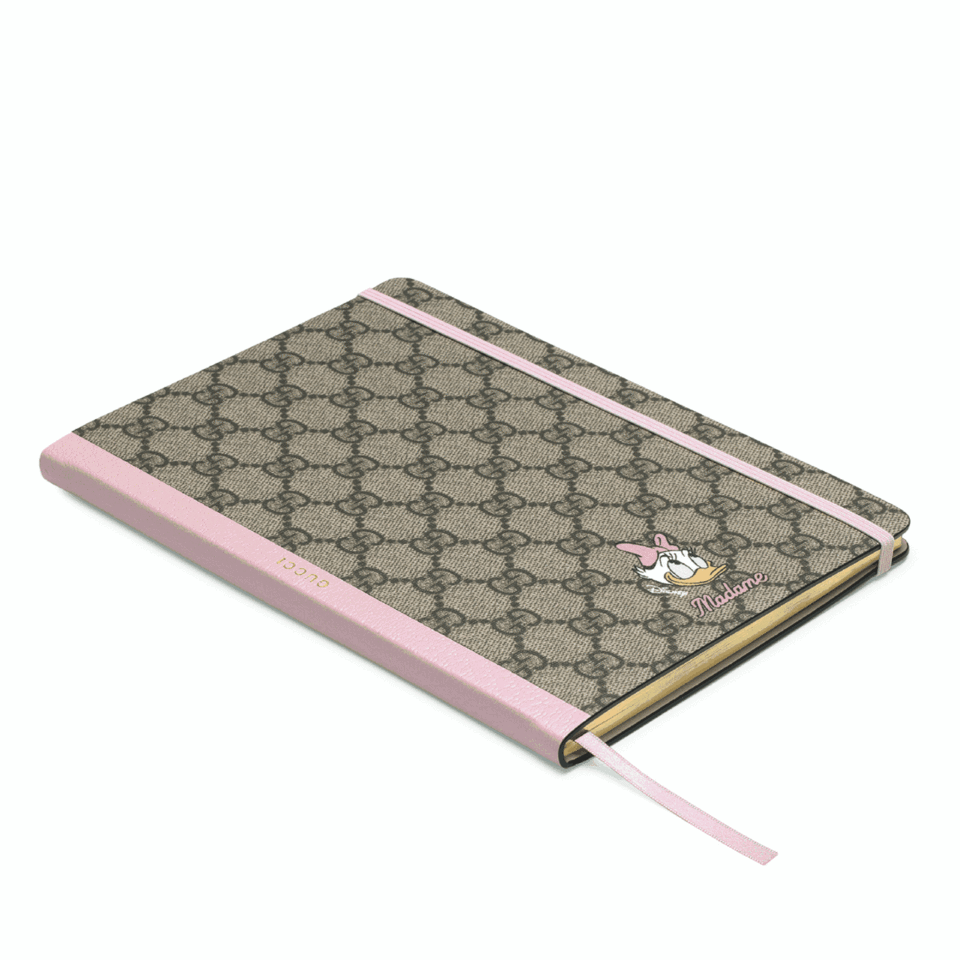 4. Pen

Take down the minutes from your latest Zoom meeting in the most chic way possible – with Gucci's perfectly proportioned pen. The refillable pen in brass (and made with low lead content!) is plated either in palladium or gold, using a nickel-free galvanic process. When not in use, you can pop it back into its handsome carrying case.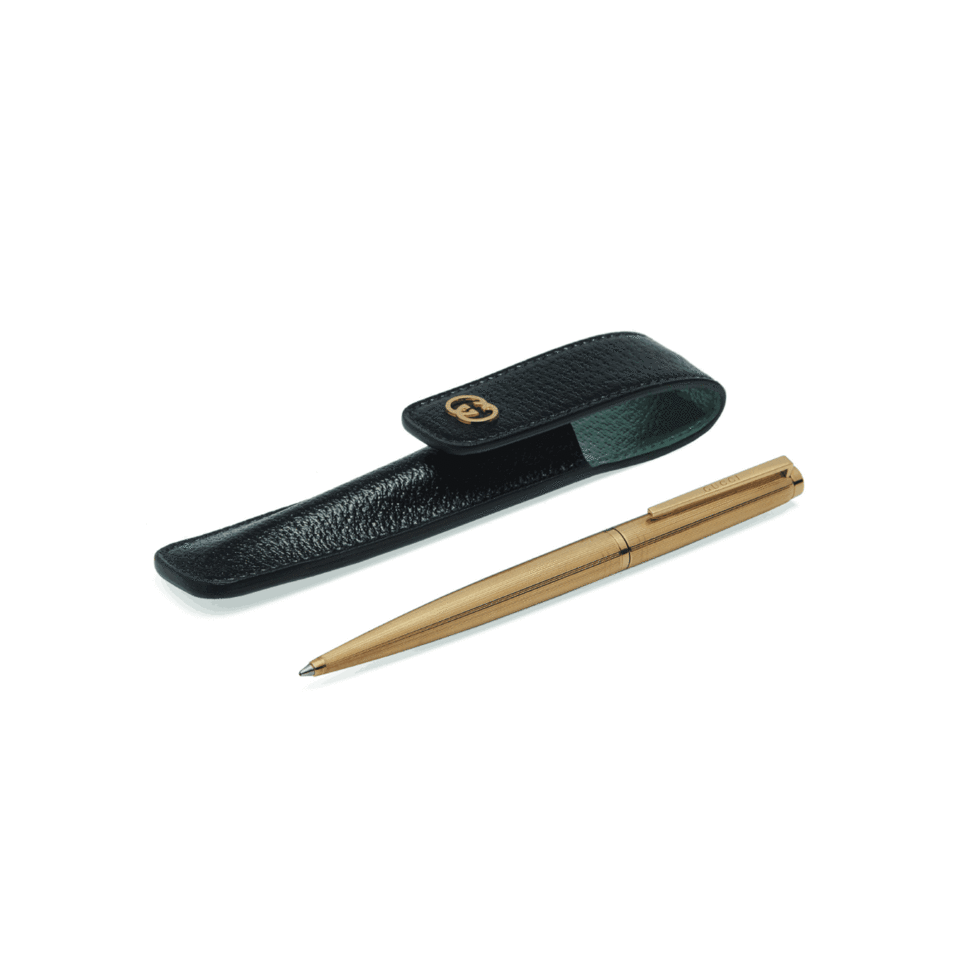 5. Graphite pencil & Colour pencil set

Any budding artist would know that graphite pencils are essential to any piece. Gucci knows it too, with their release of the box of six. Like your work of art, each handmade print on the six pencils are unique. Boxes come in oval or oblong, and are created using FSC-certified pure cellulose paper.

To complement your artwork, go for Gucci's 40 piece, hexagonal Caran d'Ache colour pencil set. The water soluble pencils come in a zip up case with a roll in function in GG supreme with brown leather trim and a green-red-green House Web stripe fastening which of course, displays the gold GG motif.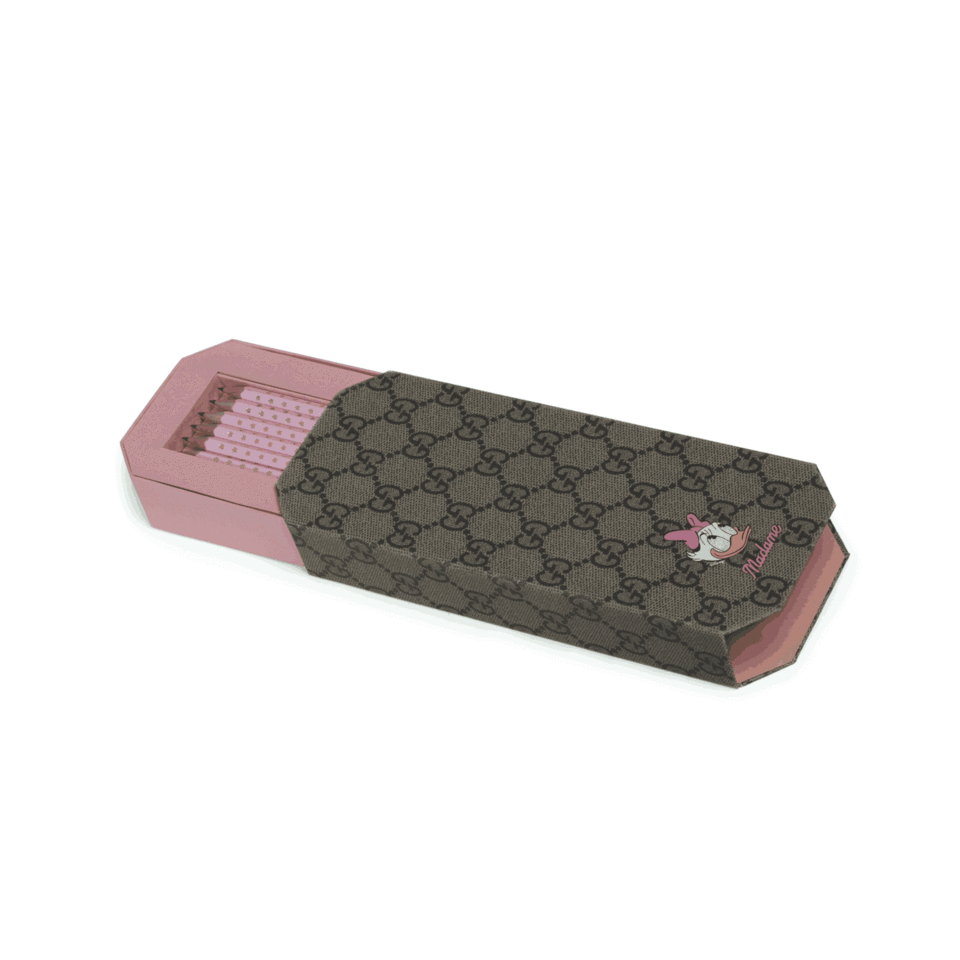 With Gucci's Lifestyle Collection, working from home doesn't have to be dreary. Pick up all you need and more for the perfect work from home space at Gucci's Paragon store starting September 10.