Spring has officially arrived, and if you're like us, you're just itching to rock a new seasonal look. With warmer temperatures gracing us with its presence, now's the time to dress up and have fun with fashion again-even if it's just to run to the grocery store or your local coffee shop. The spring runways have tons of dressing inspiration, but who better to look to for sartorial advice than some fashion-forward celebrities? After all, stars such as Rihanna, Katie Holmes, and Hailey Bieber are known to set trends before they happen, so this season, we're looking to a handful of A-listers for trend forecasting-and turns out, there's a number of exciting new pieces to experiment with this season.

Whether you're in the market for a new shoe, coat, or bag, allow these stylish stars to inspire your next spring purchase. (Hint: rounded toes are out, and it's time to dust off those trench coats.) The beauty of testing out all of these new proposed fashion trends? They can all be incorporated into your existing wardrobe with ease-invest in a new shoe or bag that's trending right now, and it will instantly elevate your entire look to the next level. Whether or not the paparazzi will follow you once you wear these items, however, is another story.

Below, the six celebrity-approved trends for the spring-and where to shop them.


Bright Bags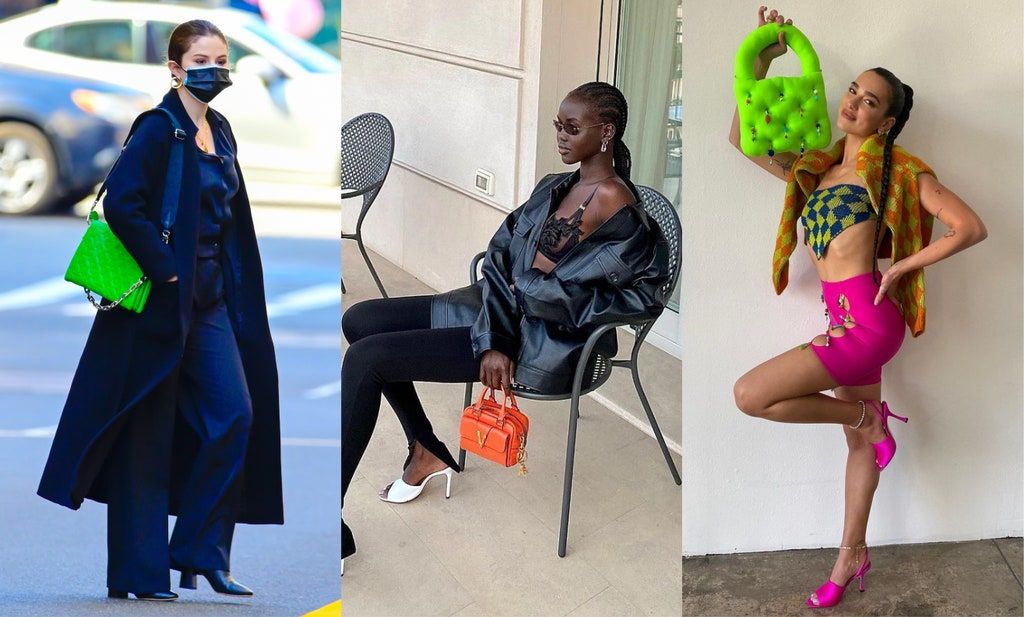 Forget neutral, everyday bags-the new bag of the season comes in eye-popping hues. Stars such as Dua Lipa, Adut Akech, and Selena Gomez have been gravitating towards shades of neon green, orange, and more. Colors so bright they stop traffic!


Big-Shoulder Dresses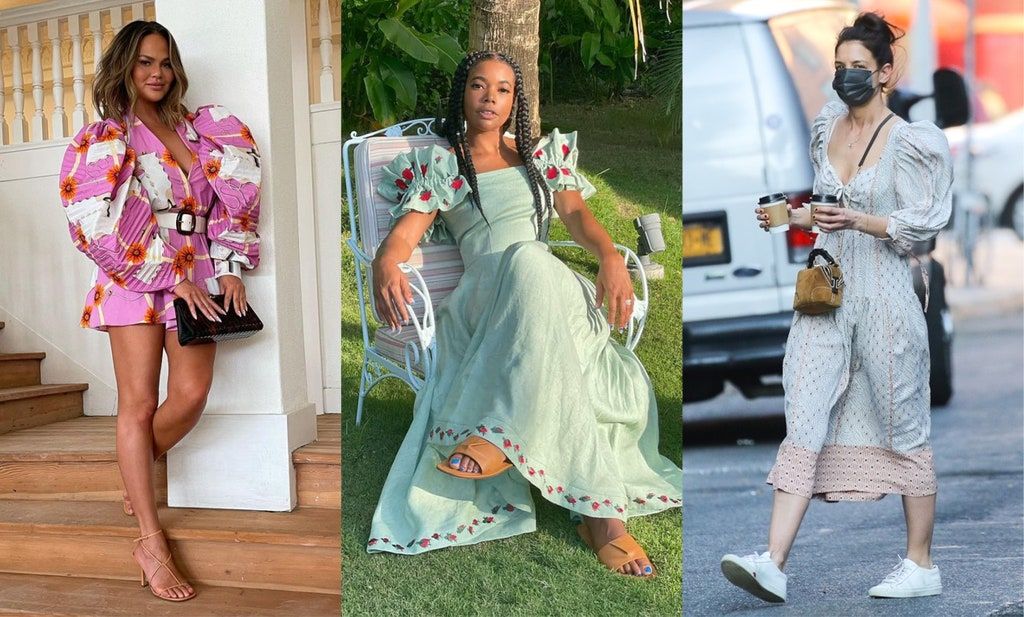 A lightweight spring dress is a must for the season, and celebrities have been flocking towards designs with more whimsical shapes. Puffed shoulders and sleeves are a hit, in particular, with Chrissy Teigen, Gabrielle Union, and Katie Holmes. Paired with a simple sandal or sneaker, it's your new spring go-to for running errands.


Updated Trench Coats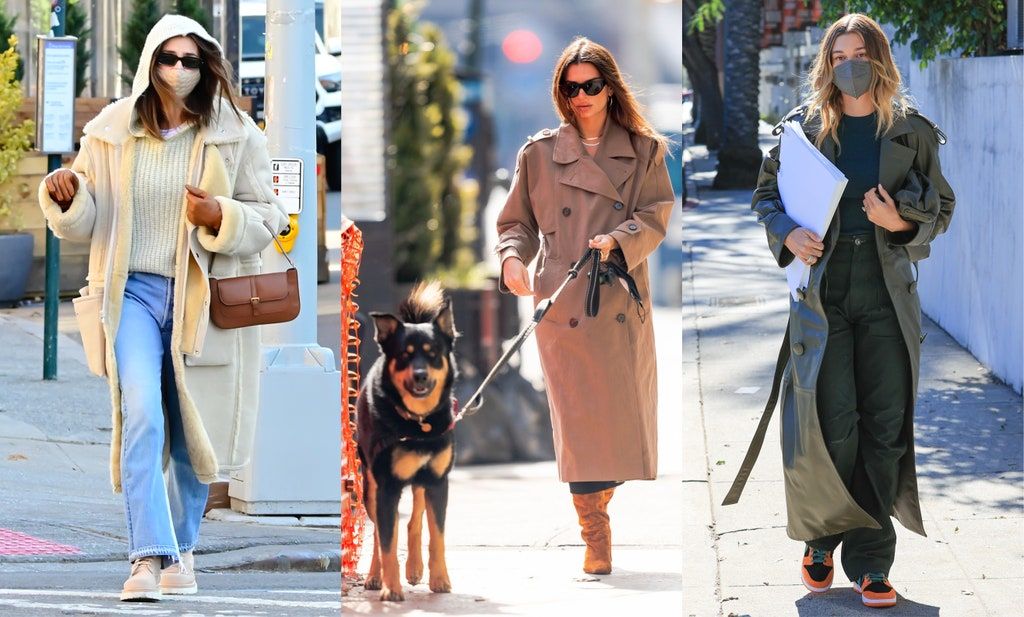 A classic trench will never go out of style, but this spring, it's all about looking for a more modern take on the coat. Stars like Emily Ratajkowski, Irina Shayk, and Hailey Bieber have tried out styles that are double-breasted in silhouette, finished in a waxy leather, or even accentuated with shearling. Wear it with everything, from jeans to a knitted dress.


Square Toe Shoes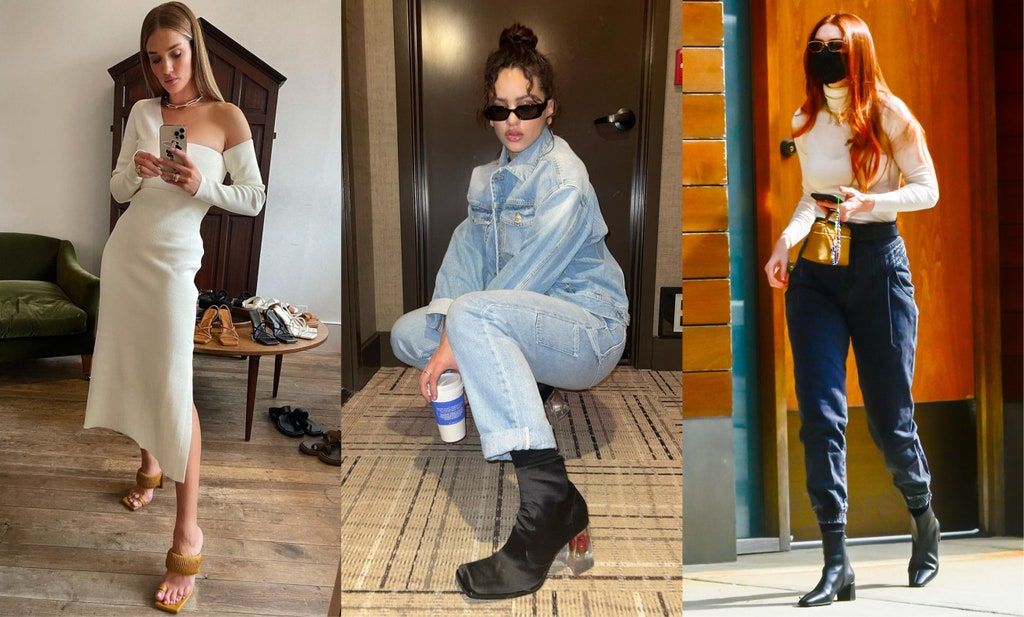 This season's trending footwear is deliberately ugly-chic: Square-toed boots and heels are officially in, thanks to celebrities such as Rosalia, Rosie Huntington-Whiteley, and Gigi Hadid, all of whom are fans of that exaggerated-toe-line look. Given they are a statement on their own, style them simply, with blue denim or a classic cream knit.


Wild Animal Prints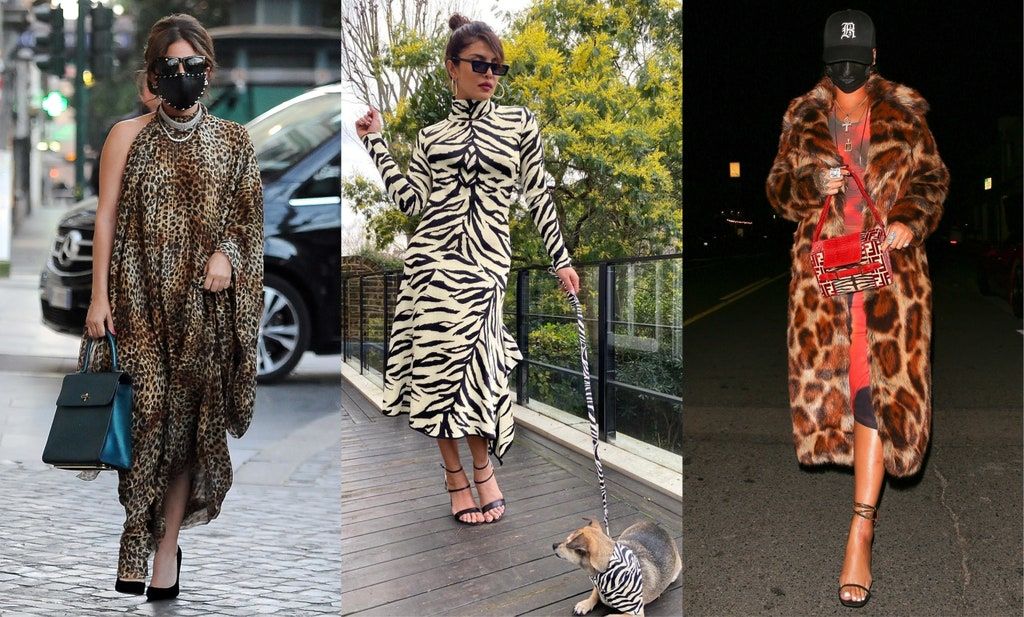 Spring's must-have print comes in the form of zebra stripes or leopard spots. Priyanka Chopra, Rihanna, and Lady Gaga have all sported wild animal prints in all sorts of forms-from dresses to coats. If you're feeling daring like Bad Gal Riri, you can even try experimenting with clashing different animal prints together. It's the new neutral!


Slinky, Strappy Knitwear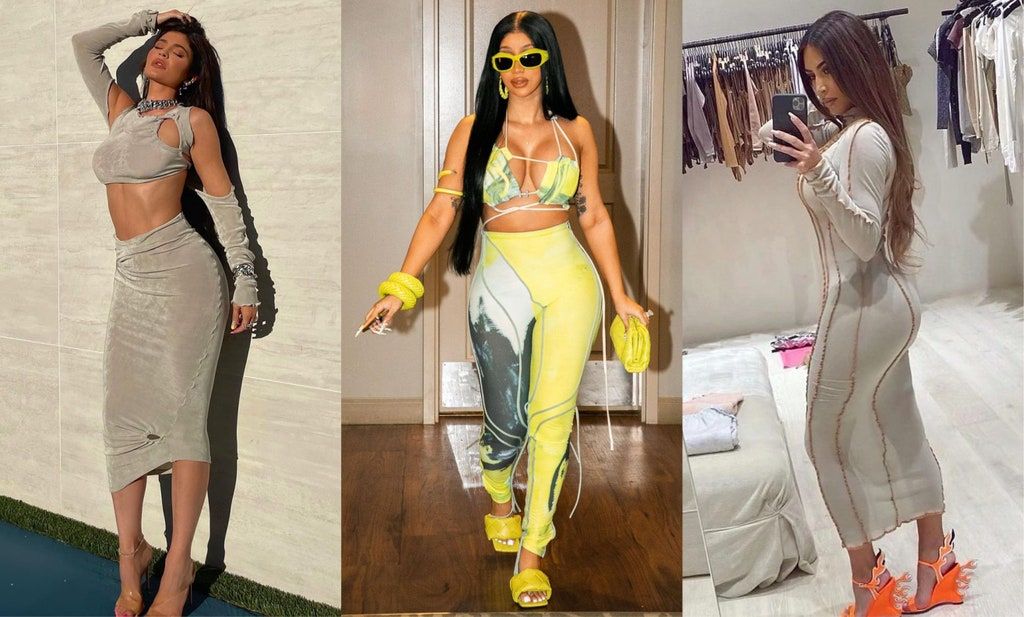 Spring's sexiest knits are slinky and strappy. Kim Kardashian, Cardi B, and Kylie Jenner have rocked knitwear pieces that are bodycon and reveal the form. Add a great heel (like Kardashian's Prada flame wedges) and it's your new date night outfit.