The arrival of spring is often accompanied by a desire for lightness. Many are tossing their heavy, full-coverage foundations because their use for coverage up acne or other spots has been usurped by face masks. As the sun comes out from behind the gray cloud, take the opportunity to let the light rays gild your skin by favoring a light-textured foundation that will delicately unify your complexion. This season, it's all about the natural second-skin effect, so L'OFFICIEL lists six foundations that are sure to get the job done.


Most Natural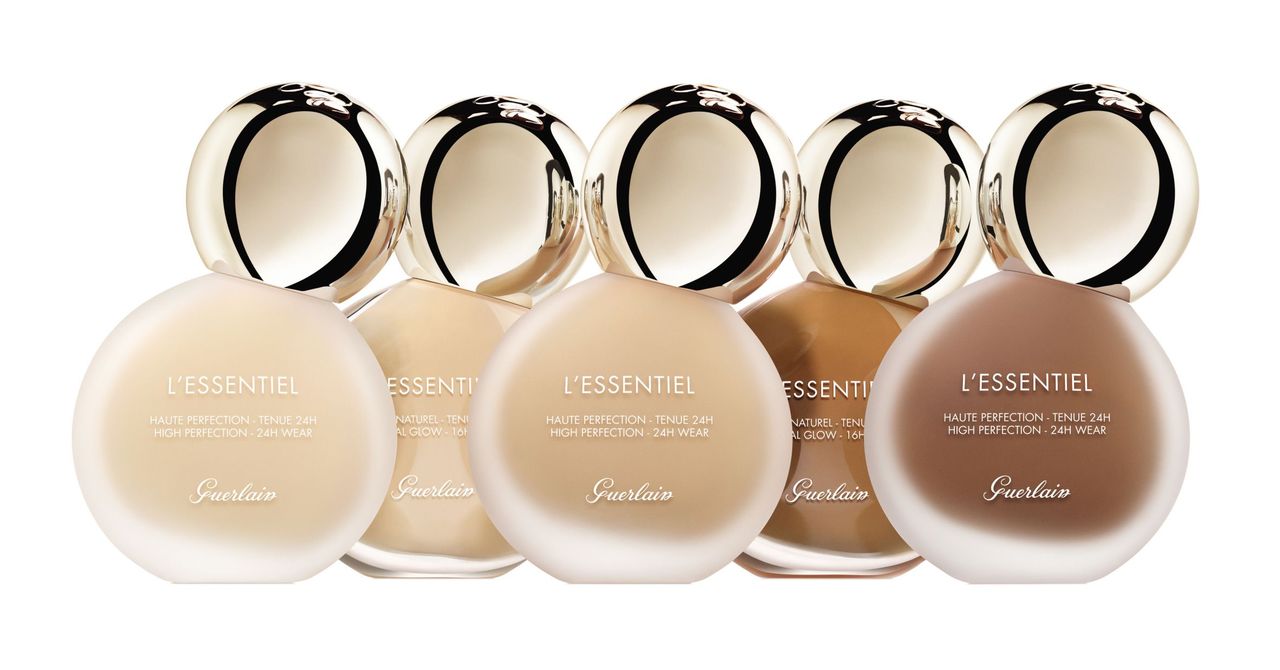 L'Essentiel Haute Perfection Foundation 24h Wear, Guerlain.

Combining performance and naturalness, this is the challenge taken up by Guerlain's new L'Essentiel Haute Perfection foundation. A very gentle formula composed of 96 percent natural ingredients, the product smoothes the skin's texture and mattifies your complexion while letting the skin breathe, preserving its natural hydration and protecting it from daily external aggressions (UVA, UVB). Expect a comfortable, second-skin texture that offers immediate high coverage, without being cakey. Instantly, pores and imperfections are blurred, skin texture is refined while shine is neutralized. Result? The skin is naturally sublimated and remains luminous. A real boost for sunny days.


Brightest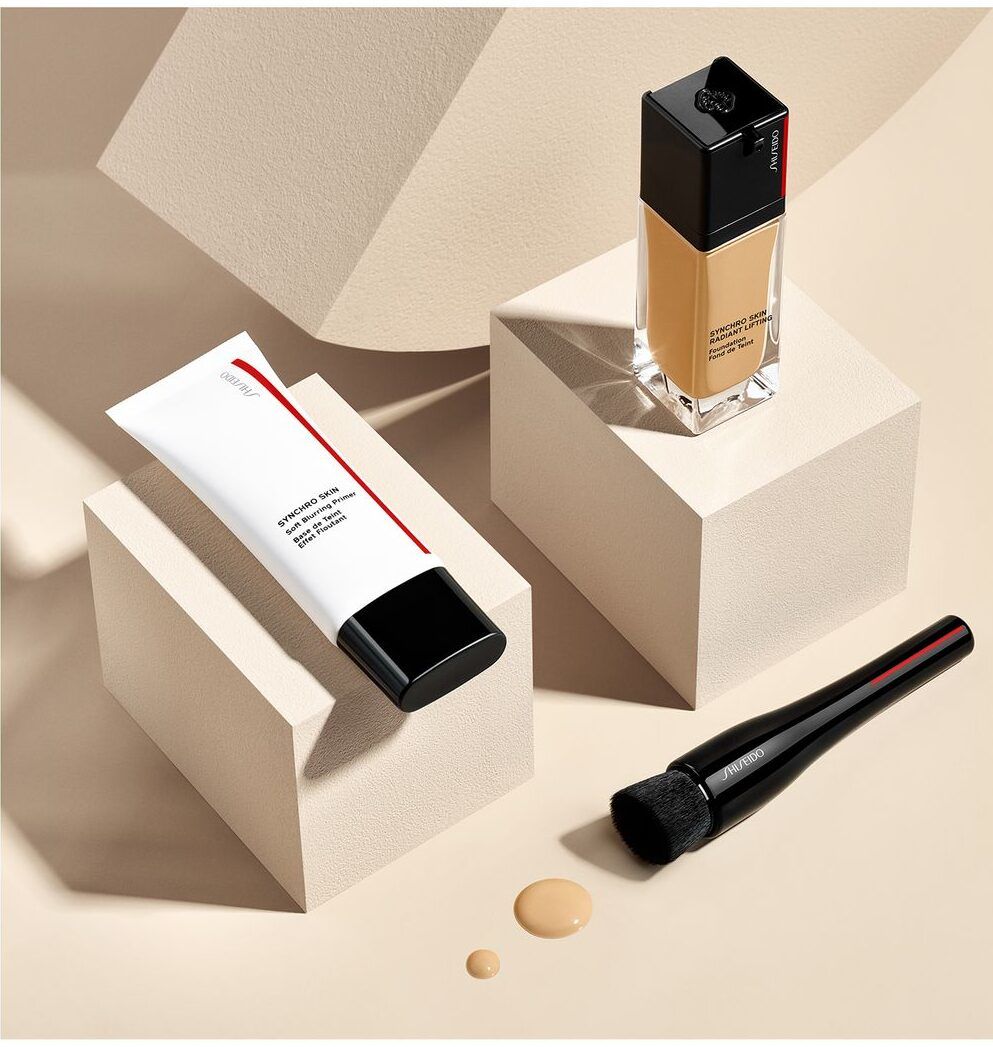 Synchro Skin Soft Blurring Primer and Synchro Skin Radiant Lifting Foundation SPF 30, Shiseido.

To attract all eyes and capture the light this season, Shiseido has imagined two new products for the Synchro Skin range that act in synergy: the Soft Blurring Primer and the Lifting Radiant Foundation. The first is a colorless primer with an aqueous and airy formula that helps prep skin for makeup by reducing the appearance of pores, removing excess shine, and blurring imperfections. Its infinitely sensory cream-to-powder formula prolongs the hold of the foundation by absorbing sebum and perspiration throughout the day and revealing a natural glow.

Inspired by ukkiri, a Japanese term for hydrated and healthy skin, the follow-up foundation lifts, refines, and smoothes the skin's texture without drying it out. Fine lines and wrinkles are then filled in while the irregularities are completely erased. Also, it's equipped with innovative Light-Adjusting technology which allows light to be reflected off the skin. Result? A complexion that looks brighter than ever.


Most Anti-Aging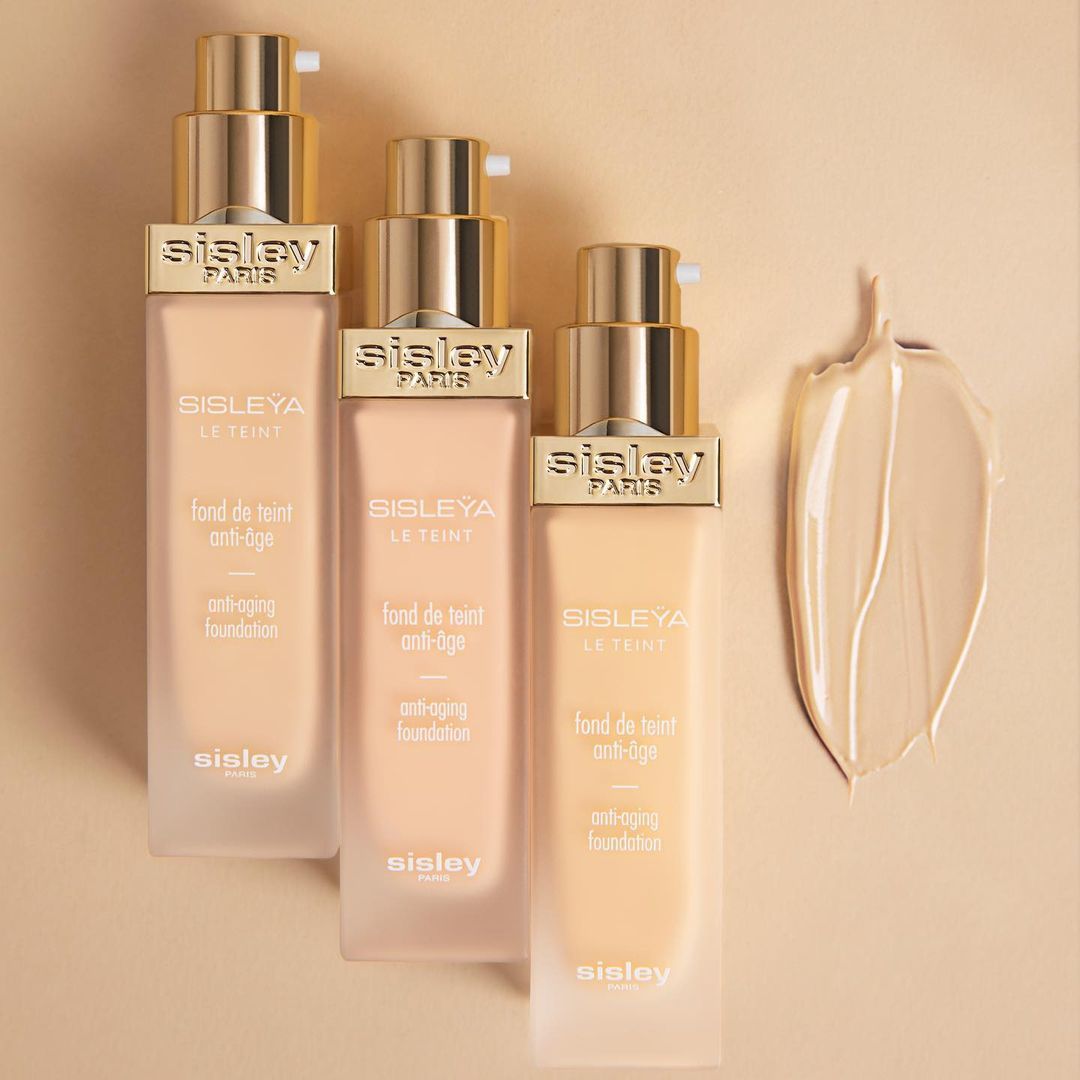 Sisleÿa Le Teint Anti-Aging Foundation, Sisley-Paris.

The Sisleÿa Le Teint Anti-Aging Foundation brings together the best of Sisley-Paris makeup and skincare in one single product. Its formula is made up of many anti-aging active ingredients from the latest research, including Mimosa extract from Constantinople, the flagship active ingredient in Sisleÿa L'Intégral Anti-Aging treatment for cellular energy. You'll fall in love with its fluid formula which offers a bare skin effect.

Upon application, the skin is smoothed and the result remains perfect for up to eight hours. Over time, your skin will appear more luminous and homogeneous, with signs of fatigue reduced while the face regains a smooth appearance and firmness of younger skin. Expect it to feel hydrated, plumped, and denser. However, the most notable point is that the product's oil-free, non-comedogenic formula makes it suitable for all skin types.


Most Resistant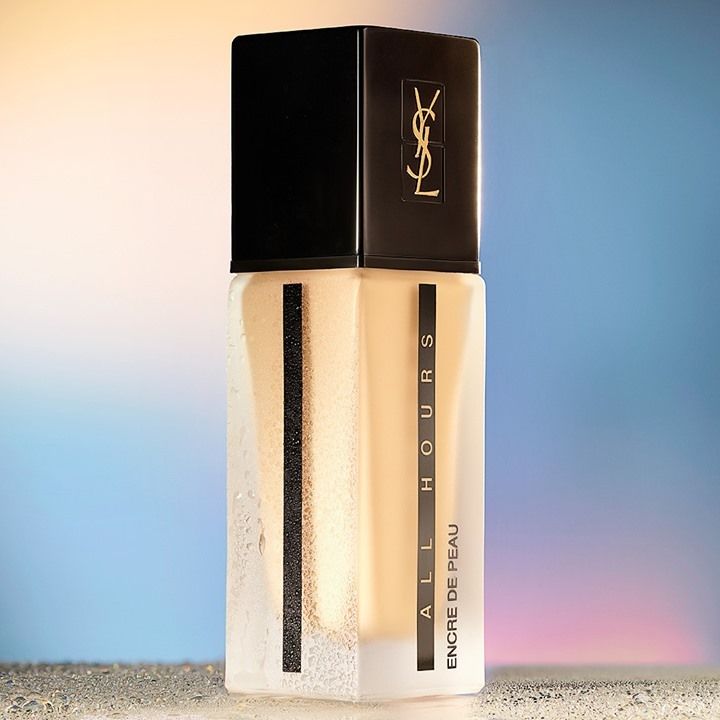 All Hours Foundation, YSL Beauty.

Heat, water, perspiration, intense days-nothing scares the All Hours Foundation, the first high-hold covering foundation signed by YSL Beauty. The product provides extreme coverage without a cakey effect, and instead leaves a matte finish that offers a clear complexion for 24 hours. The secret? The non-greasy formula prevents the formation of shine and tightens pores with a high concentration of pigments allowing perfect and uniform coverage for a natural result. An essential everyday ally, this all-weather foundation also keeps the skin fresh and smooth thanks to its sun protection index and its antioxidant care complex.


Lightest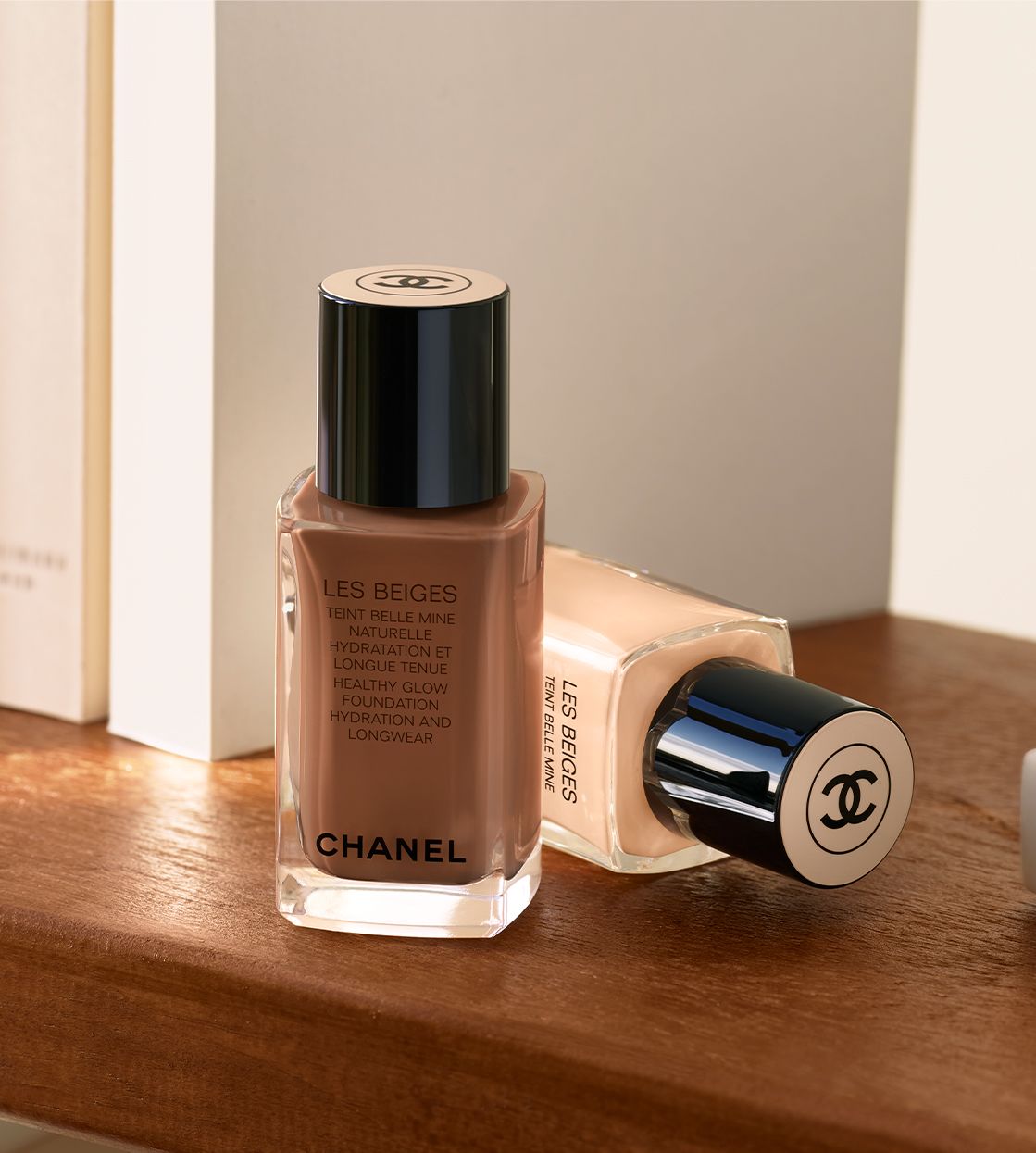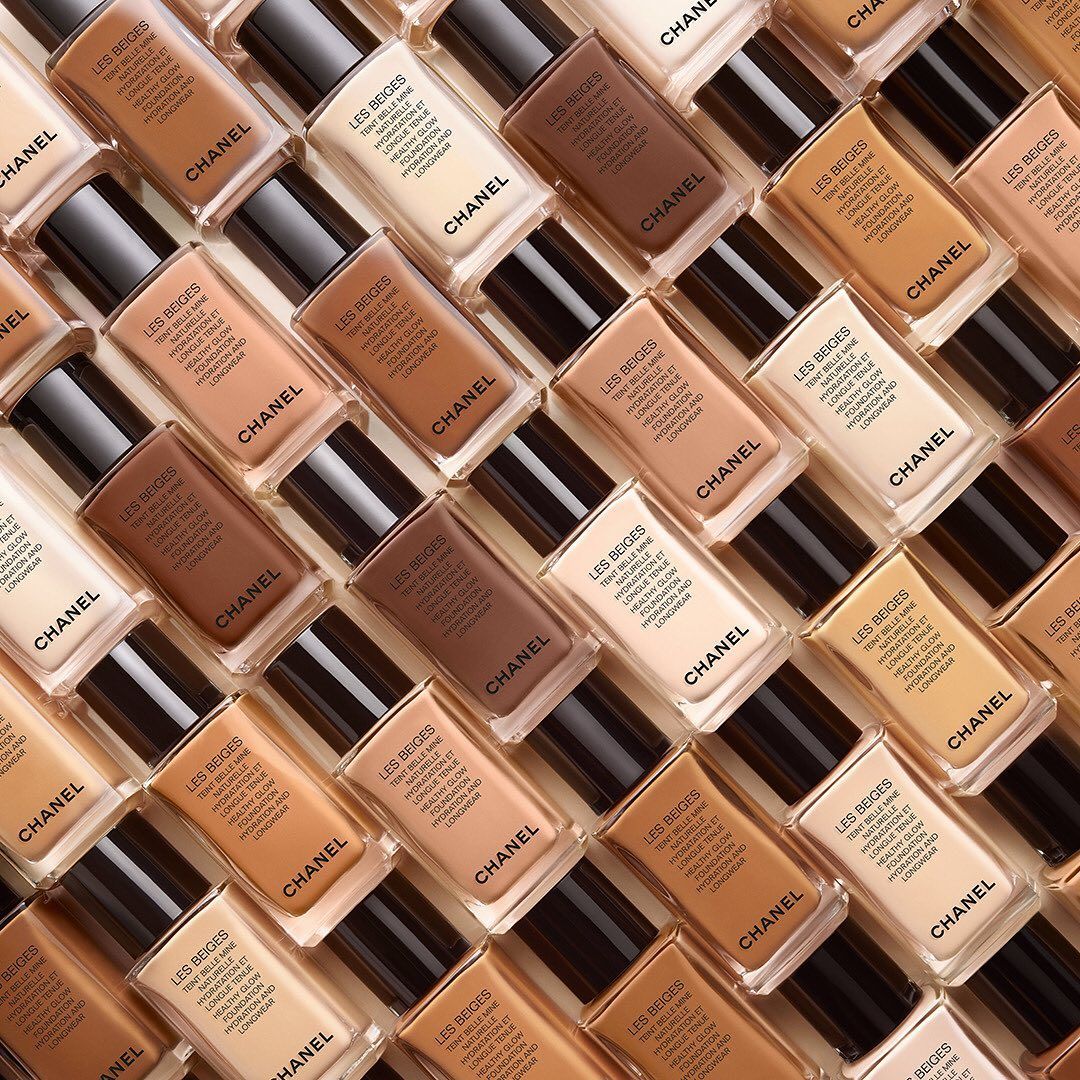 Healthy Glow Foundation Hydration and Longwear, Chanel.

As delicate as a breath that merges with the skin, the Chanel's Healthy Glow Foundation Hydration and Longwear veils the skin in softness with a natural and radiant finish. Its fine and melting texture, enriched with ultra-fine pigments, light-reflecting agents, moisturizing agents, and protective actives, unifies the skin to reveal a subtle glow. The water-based formula moisturizes and preserves the skin over time. Thus, the foundation is the key to a fresh, rested, luminous, and subtly satin complexion, especially after a warm day spent in the great outdoors.


Most Coverage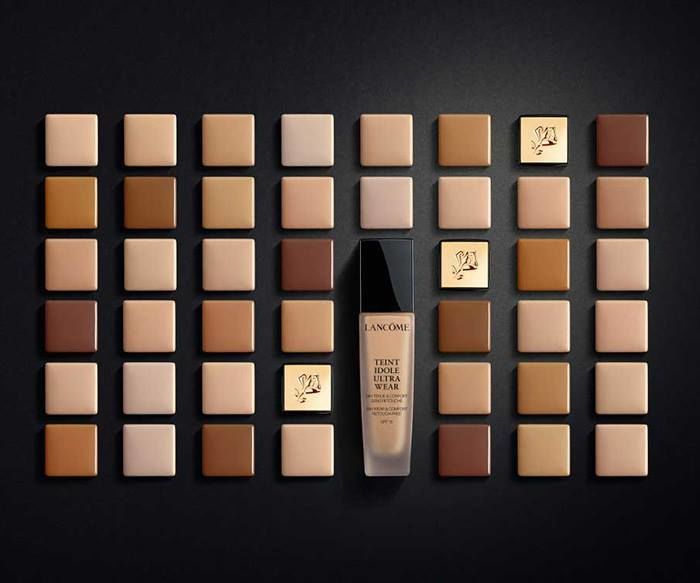 Teint Idole Ultra Long Wear, Lancôme.

A true bestseller, the Teint Idole Ultra Long Wear by Lancôme has established itself as a go-to among beauty lovers thanks to its high-coverage, transfer-free formula offering an even, flawless complexion. Shoppers love its soft and fresh texture which leaves the skin with a velvety, matte feel. No need for touch-ups throughout the day—Teint Idole Ultra Long Wear offers 24-hour wear. Finally, its flexible fluid texture allows you to seamlessly layer the product depending on whether you want more coverage.