A sports coat is the perfect piece to elevate a daily outfit. Made from more relaxed fabrics compared to its cousins the suit jacket and tailored blazer, the sports coat easily adds color, texture, and pattern to an outfit. It's also lightweight, making it a great choice for warm weather or for layering on cooler days. T&C's fashion editors have styled this versatile jacket six ways: from sneakers and your favorite watch to a classic loafers and polo.


1. On the Go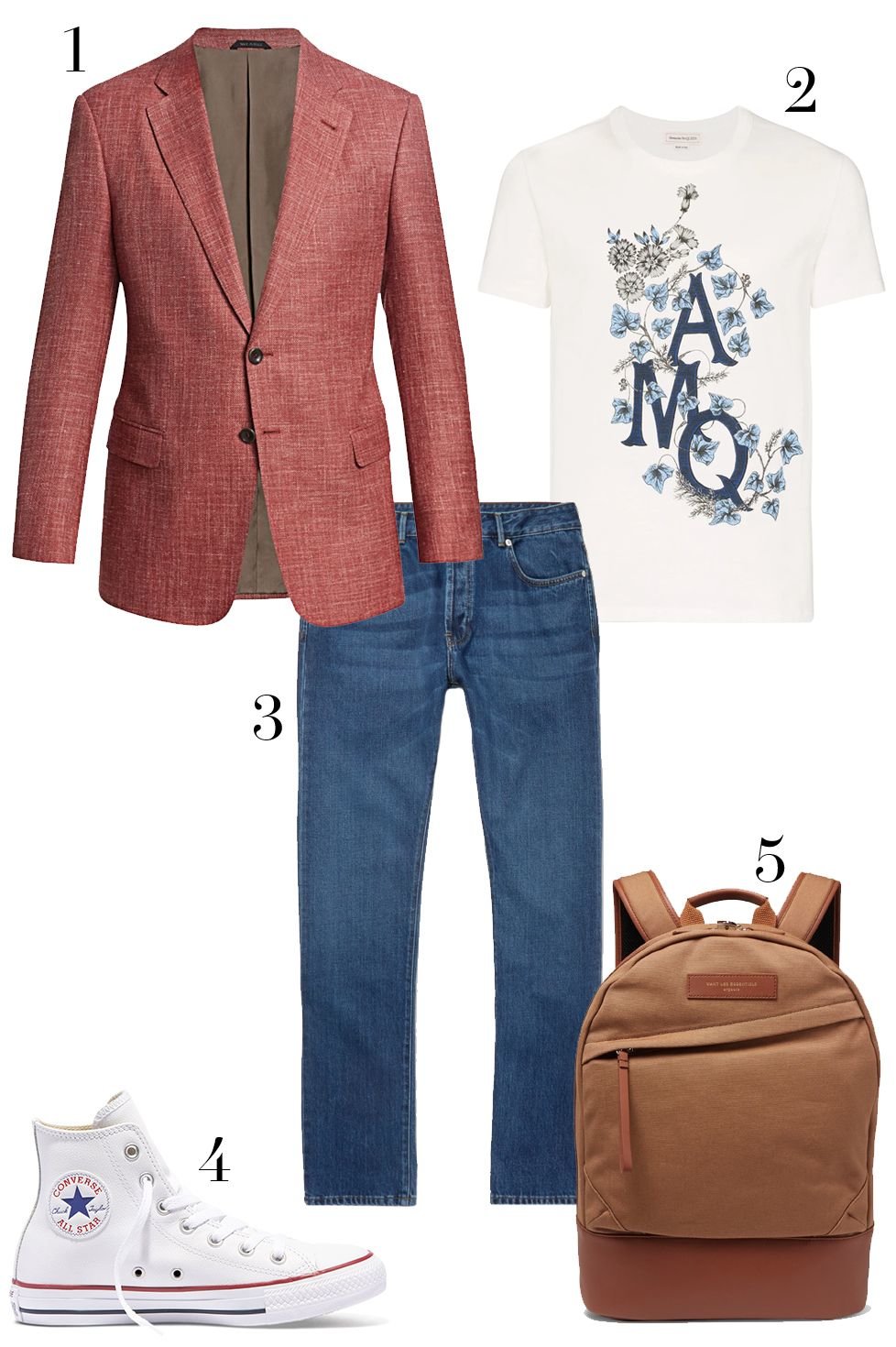 Never know what the day might hold? For those with busy schedules, comfort and style must go hand in hand. Start with a pair of dark wash jeans, then top with a sleek sport coat. Then add Chuck Taylors and an untucked t-shirt for a cool vibe without looking sloppy.


2. No Fail Favorites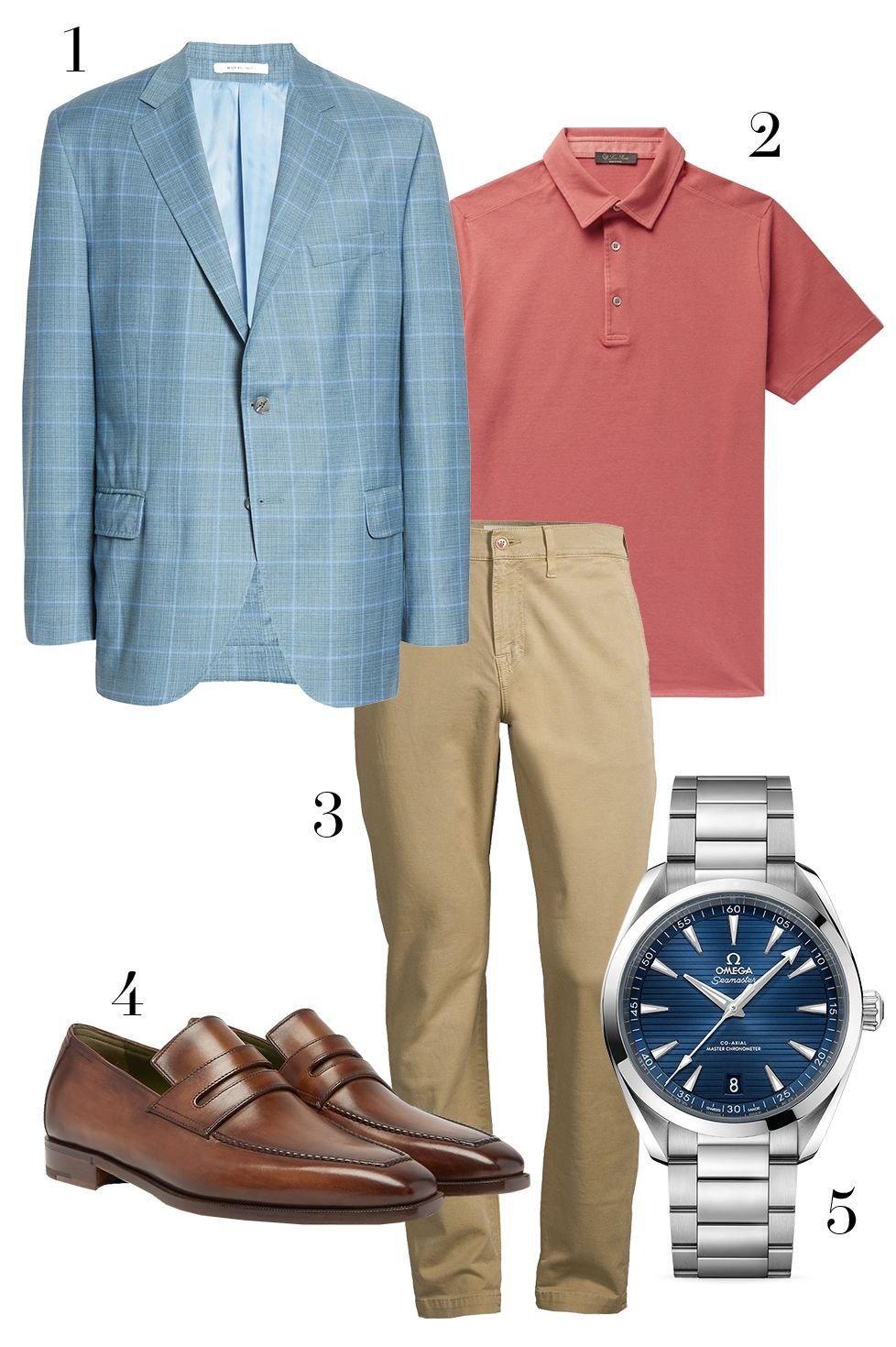 The no-fail men's uniform of a polo, khakis, and sports coat gets a new update. A neutral blue print pairs with anything—even a colorful polo. Add sleek loafers and a watch and you'll be ready for any event of the day.


3. Crisp and Clean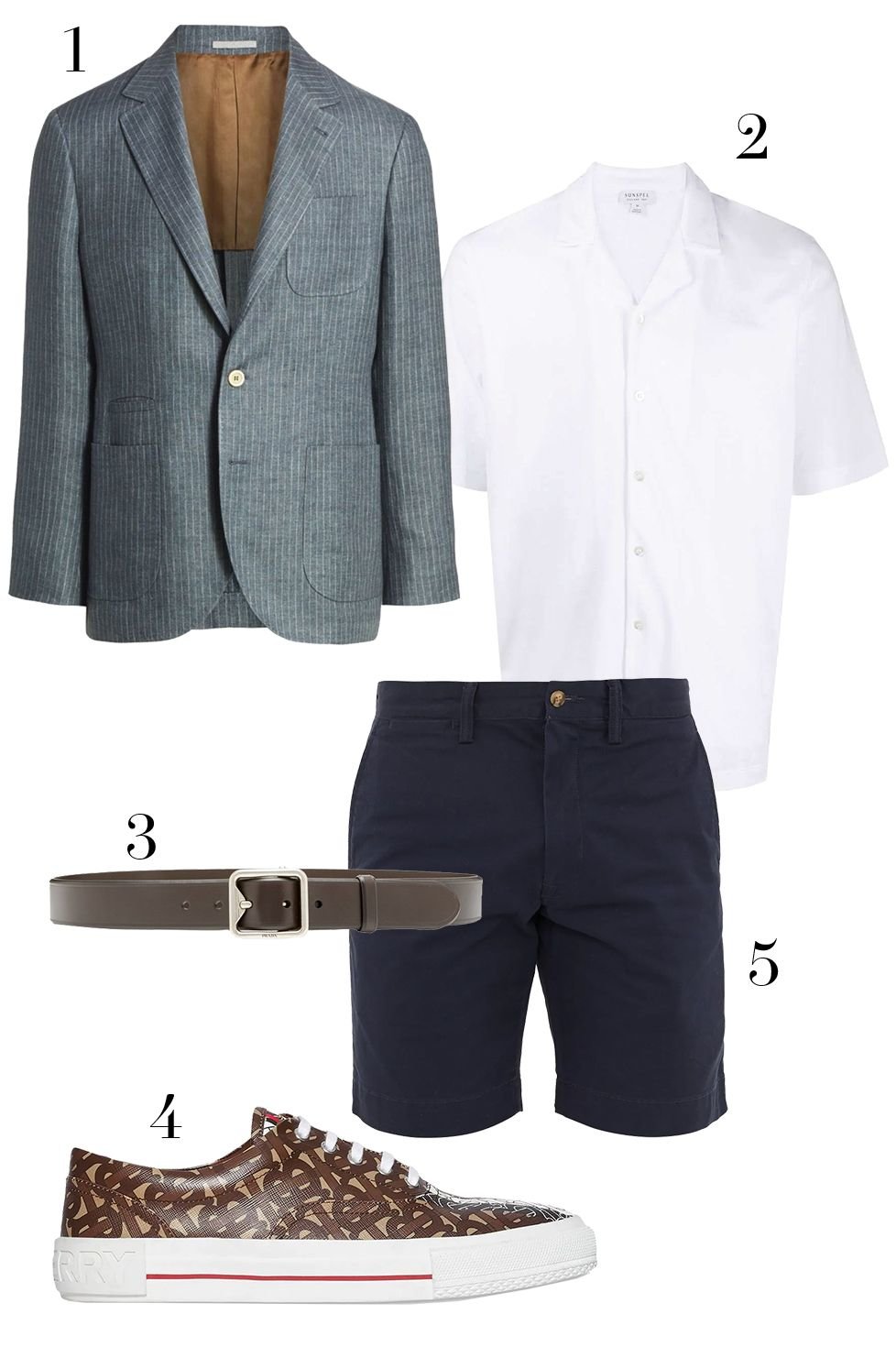 Shorts and a sport jacket can work surprisingly well together to look polished even on the hottest of days. A crisp white shirt smartens everything up (it can be won tucked or untucked depending on the day's agenda) while a leather belt and sneakers are simple, but fresh.


4. Summer Friday Ready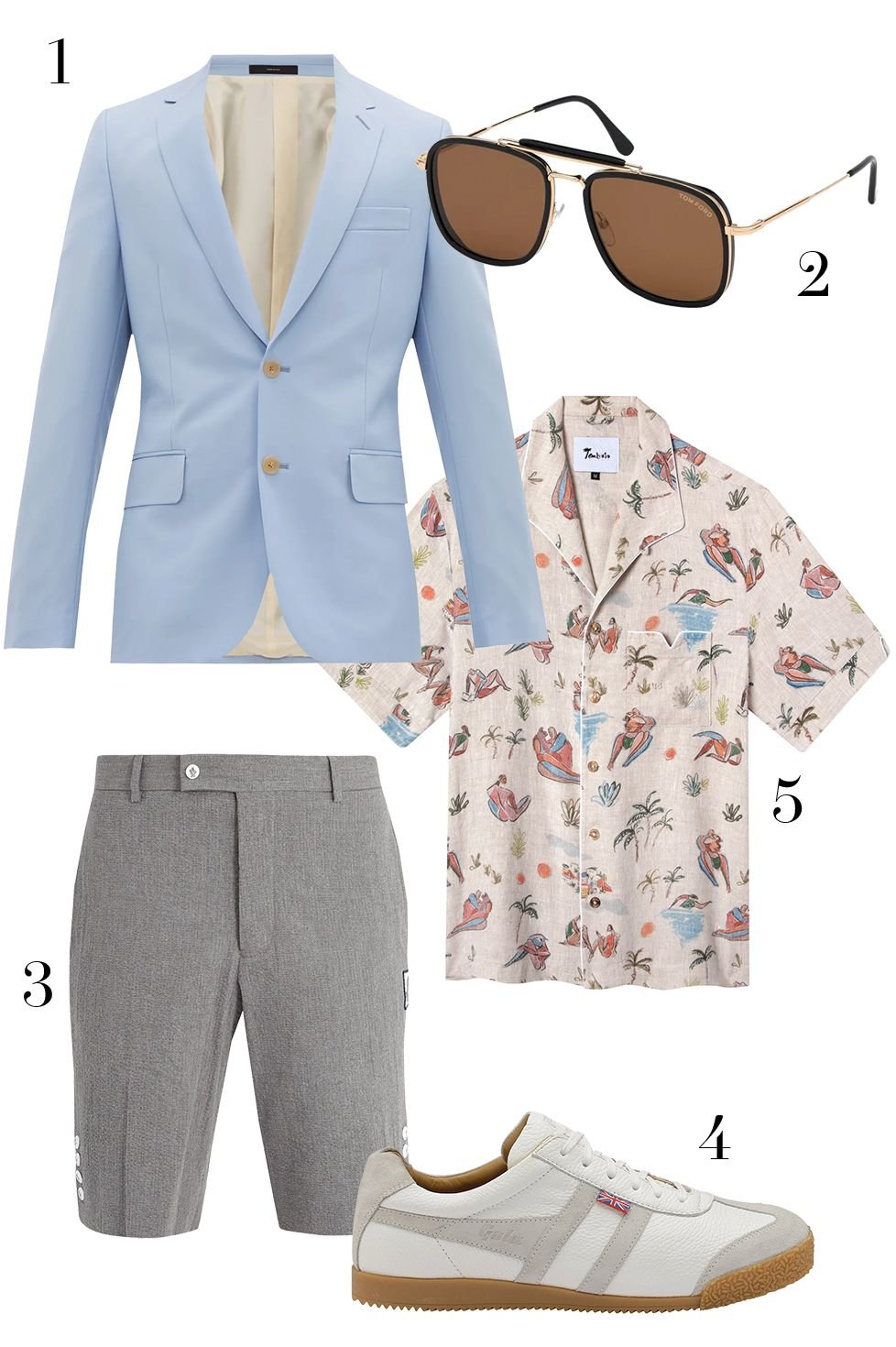 Lucky enough to be working from home somewhere warm and breezy or just living for those Summer Fridays? Either way this one's for you. A pair of light gray shorts and tropical shirt go right along with a pale blue sport jacket.


5. A Little Bit of Rock 'n Roll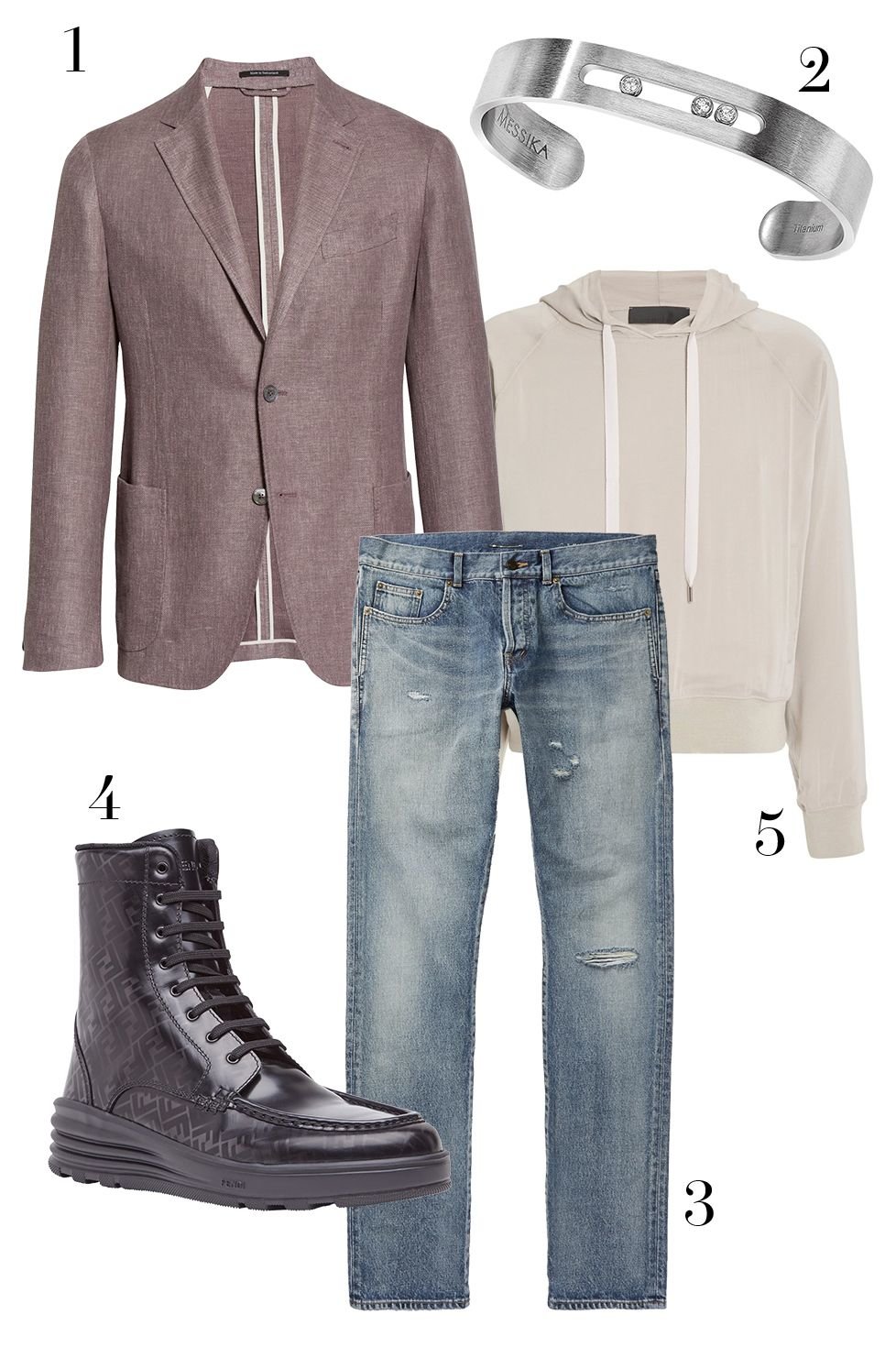 Do you prefer Lenny Kravitz to Michael Scott? Toss a sport coat over your favorite distressed jeans and (artfully) relaxed hoodie. The faded color blends right in with an upscale riff on combat boots and a silver cuff.


6. Go Old School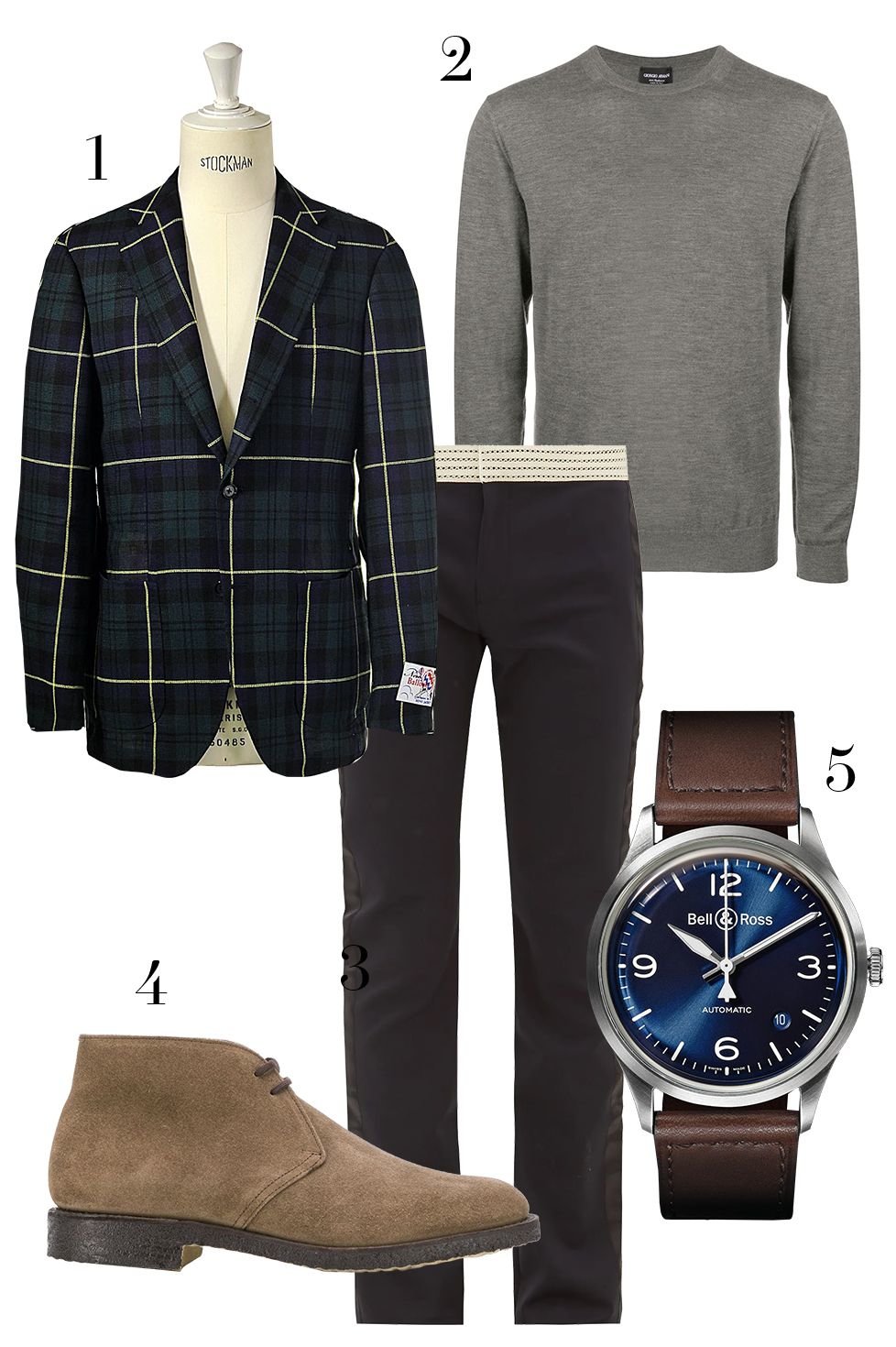 Stuck in a freezing office or anticipating cool weather? This classic formula of a dark plaid paired with a neutral knit and slacks is a good one for a reason. Make sure the proportions are tailored and add outdoorsy boots and a colored watch face to keep things light.