From the real-life royal influences of the British monarchy to the respelendent world of Bridgerton, high-society fashion sets the bar high when it comes to dressing the part. Modern designers have also delved into the styles of the upper echelons, updating the traditional elements for today's wardrobes. As shows like Shonda Rhimes' period drama and The Crown bring royal fashion back into the spotlight, L'OFFICIEL finds seven royal trends that also appear on recent runways.


Empire Waist Dresses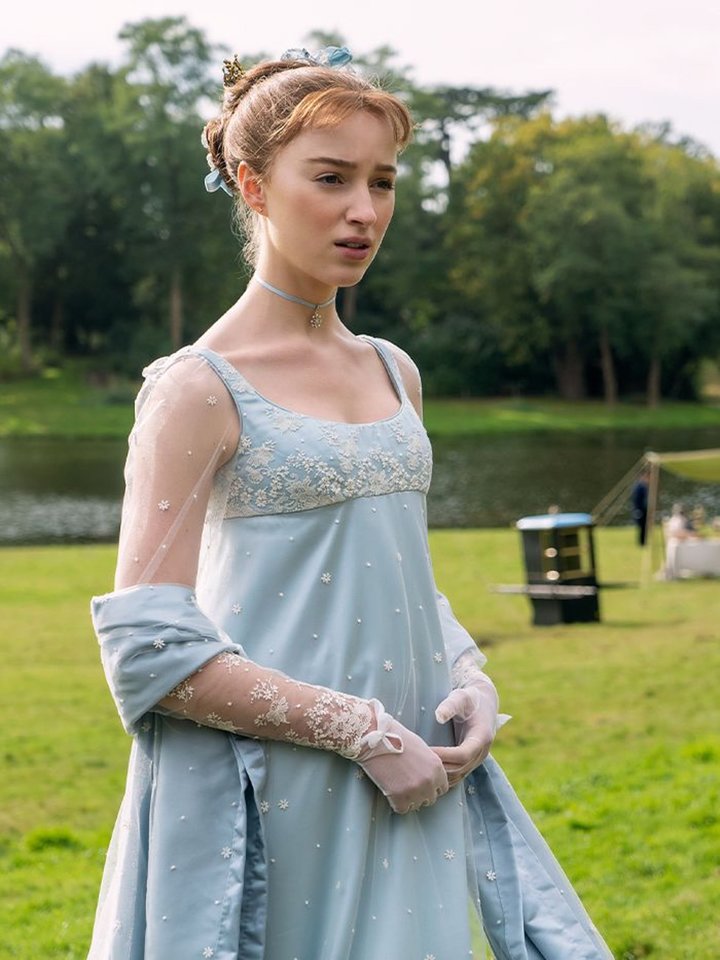 Phoebe Dynevor in "Bridgerton.


Ball Gowns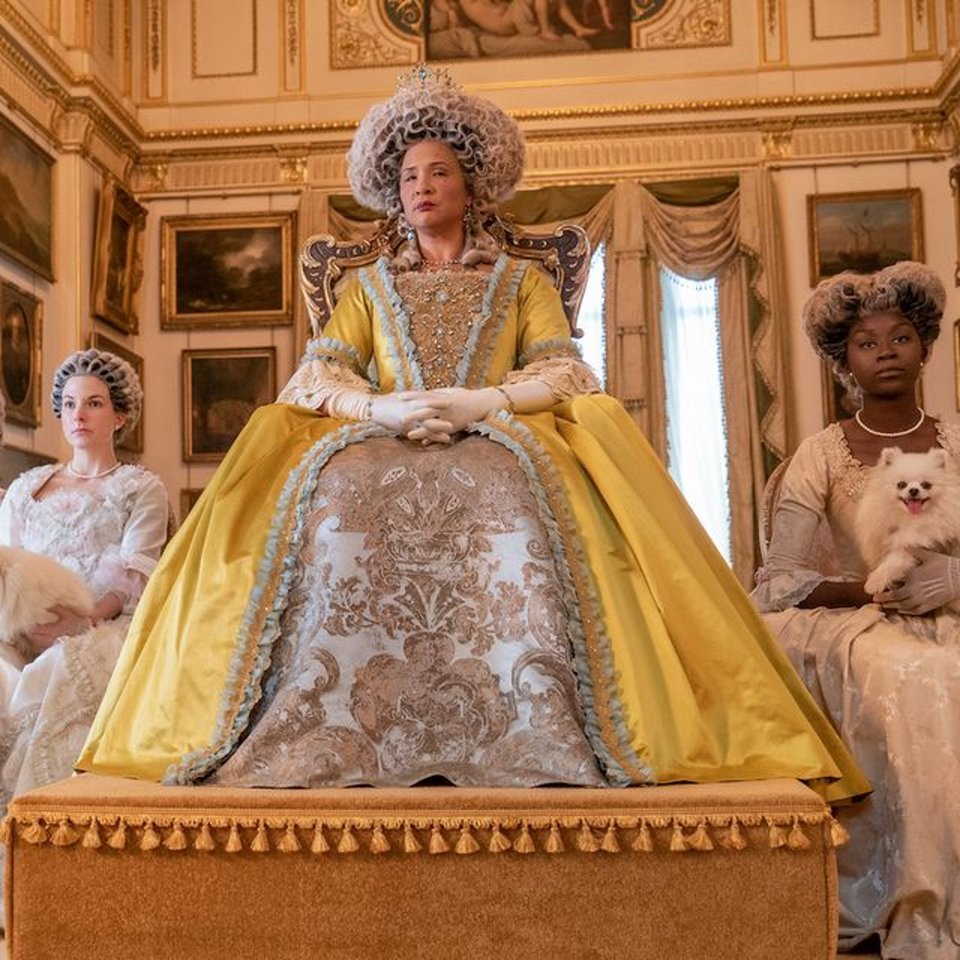 Golda Rosheuvel in "Bridgerton."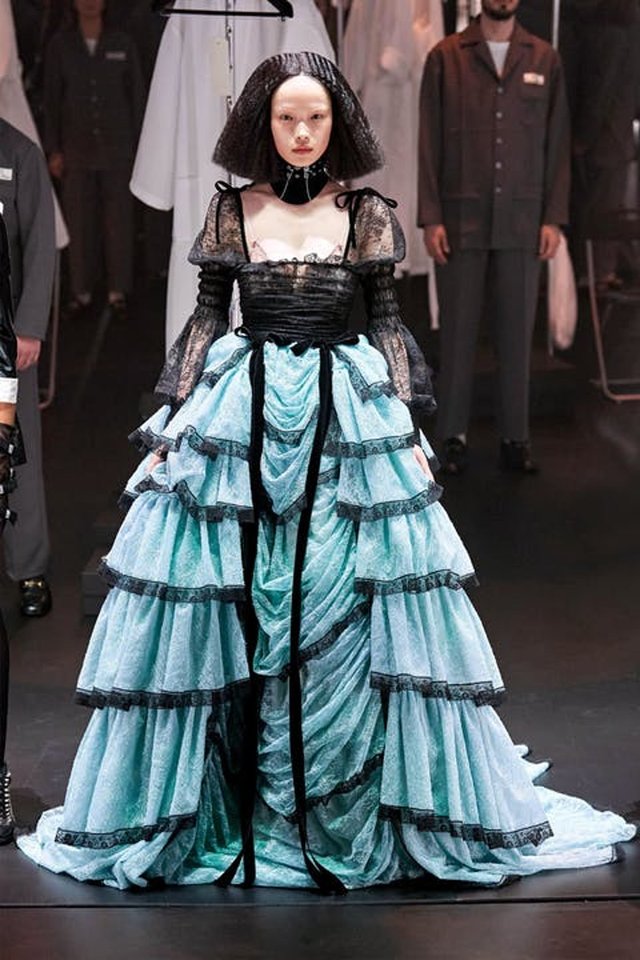 Gucci Fall/Winter 2020.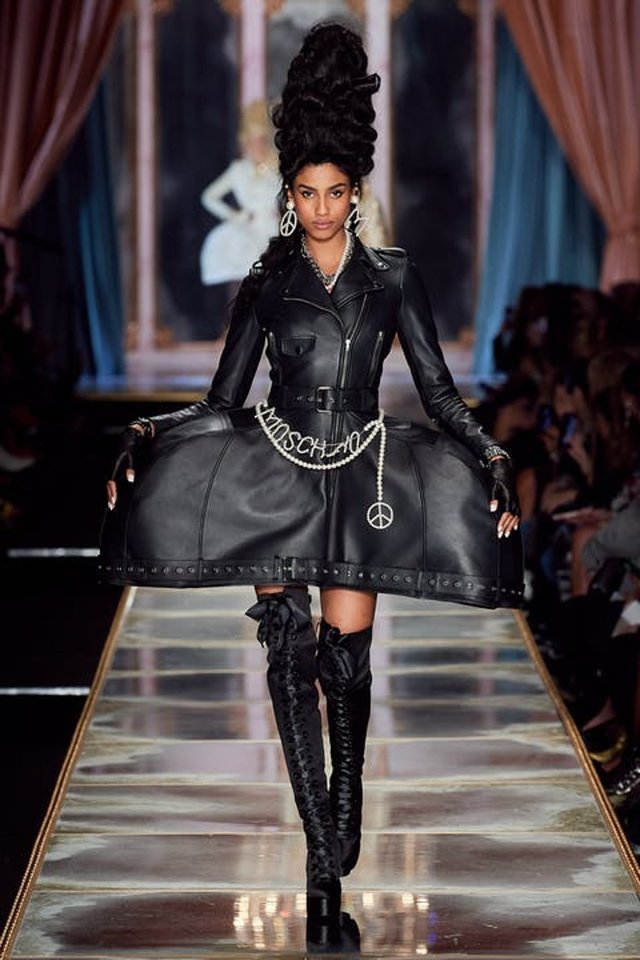 Moschino Fall/Winter 2020.

While ball gowns might be standard for royal courts, they add a fairytale-like quality to current runway collections. For an irreverent spin, Gucci pairs its ruffled creation with bondage accessories, while Moschino shortens its pannier dress and gives it a moto-inspired makeover.


Hair Jewelry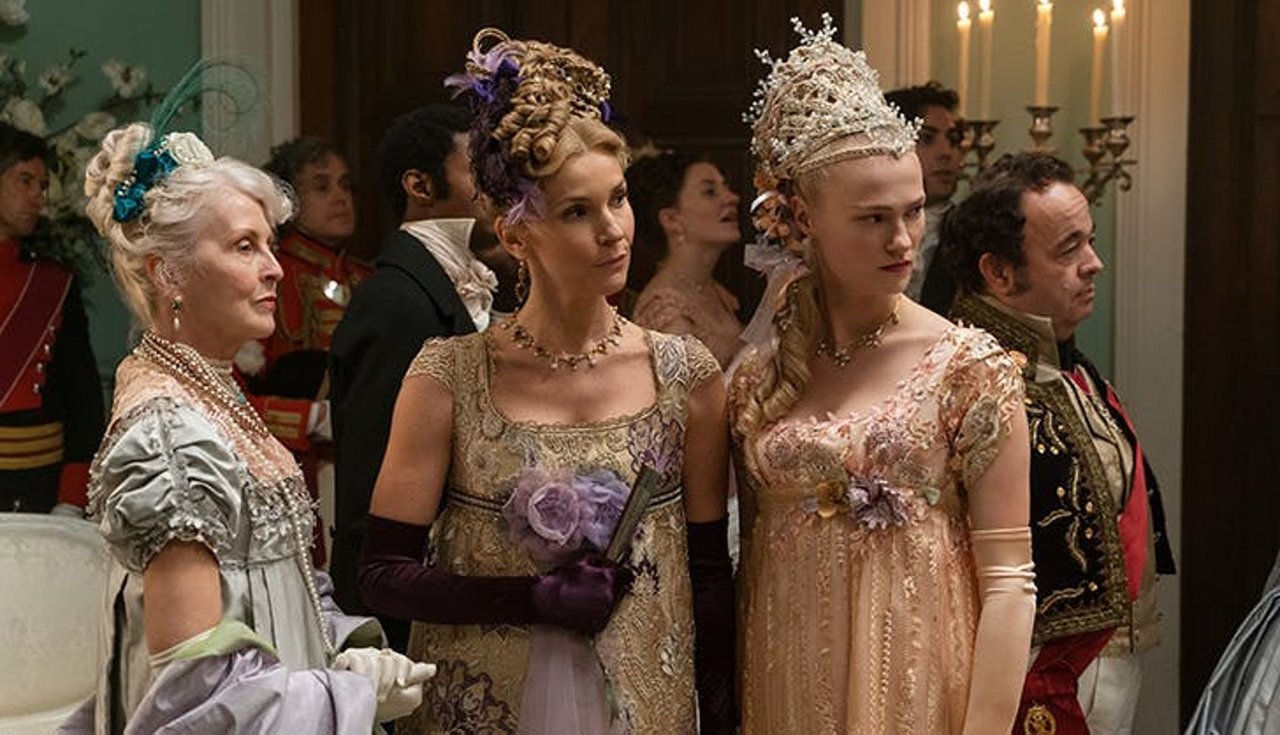 "Bridgerton" cast.




Giambattista Valli Fall/Winter 2020.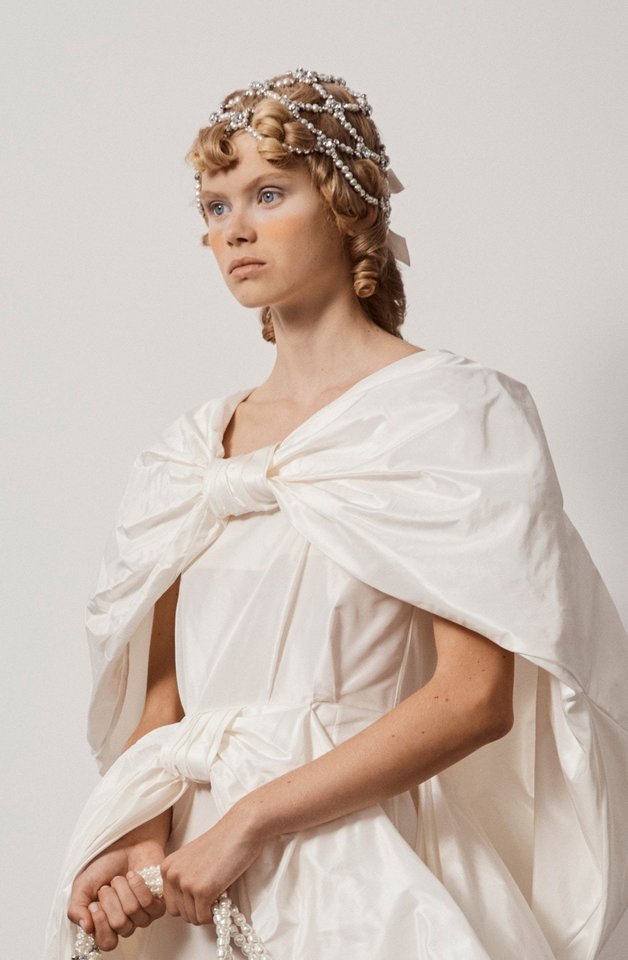 Simone Rocha Spring/Summer 2021.

Royals never forget about the jewels, from diamond necklaces to sparkling tiaras. Hair jewels add another opportunity to shine, and designers like Simone Rocha, Giambattista Valli, Gucci, Area, and more offer plenty of unique choices.


Ruffles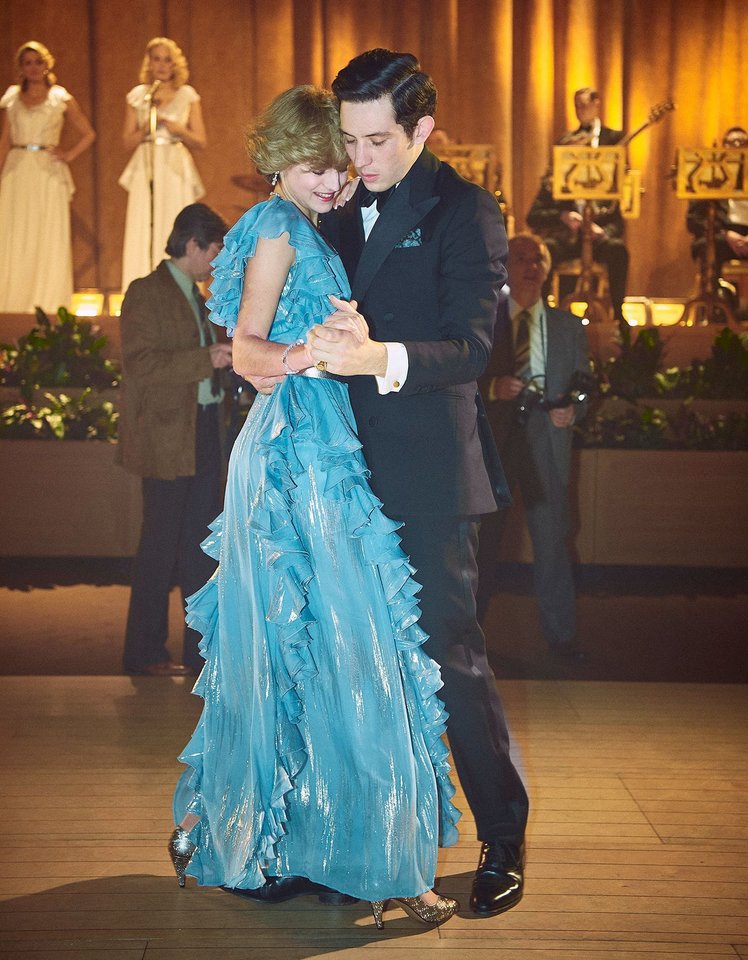 Emma Corrin in "The Crown.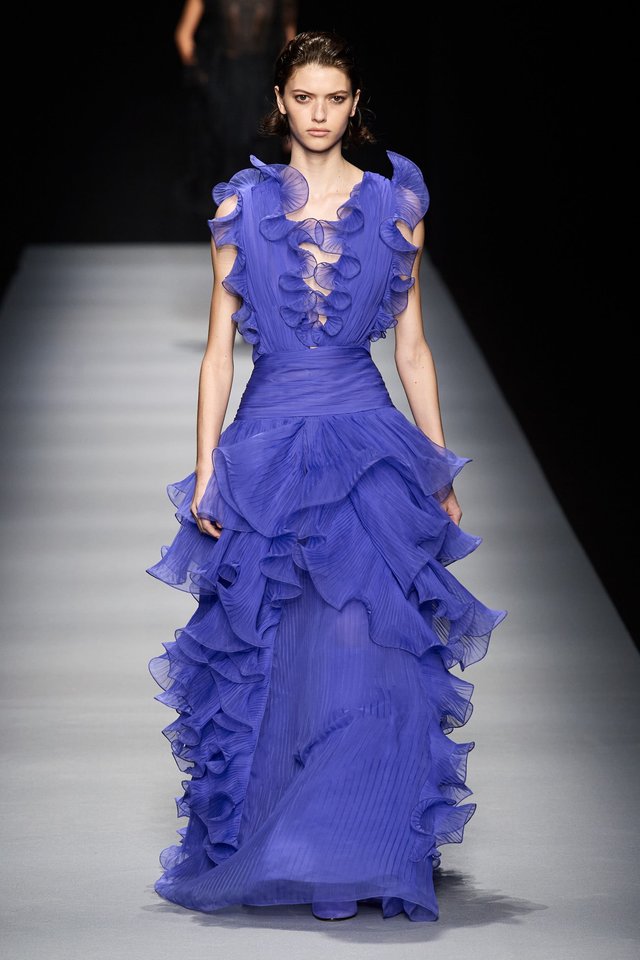 Alberta Ferretti Fall/Winter 2020.

Giving a glimpse into a dramatized version of Princess Diana's life, The Crown reminds viewers of all the elegant fashion moments that the late princess left us with. The cascading ruffles of one of her blue gowns is imitated by a royal blue dress by Alberta Ferretti.


Watercolor Florals


Emma Corrin in "The Crown."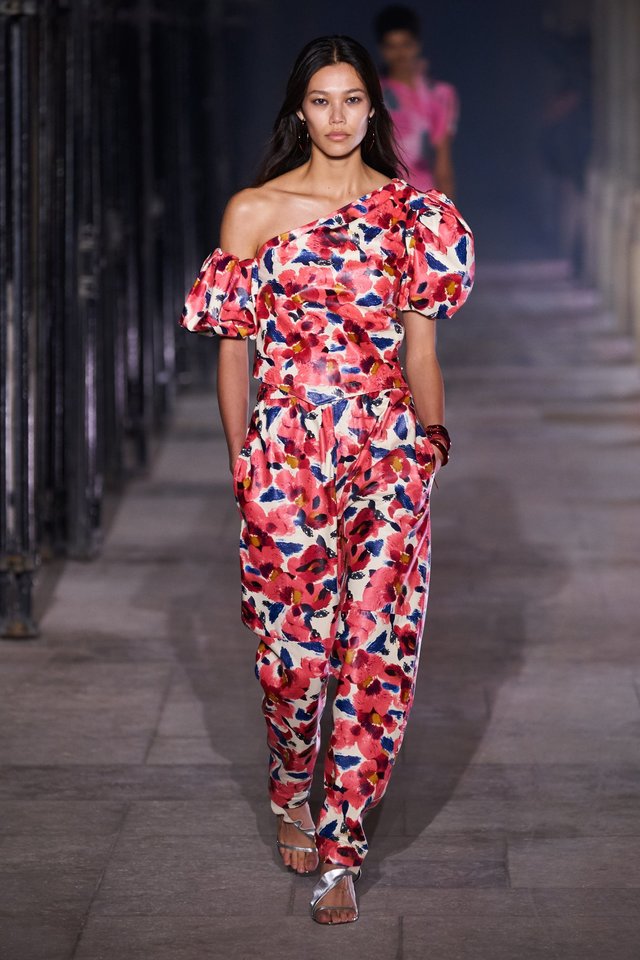 Isabel Marant Spring/Summer 2021.




Kenzo Spring/Summer 2021.

Perfectly crowd pleasing, a watercolor floral provides a pop of color. Kenzo modernizes the print with bike shorts and a sheer veil, while Isabel Marant stays closer to Princess Diana's '80s influence and mirrors the one-shouldered silhouette.


Equestrian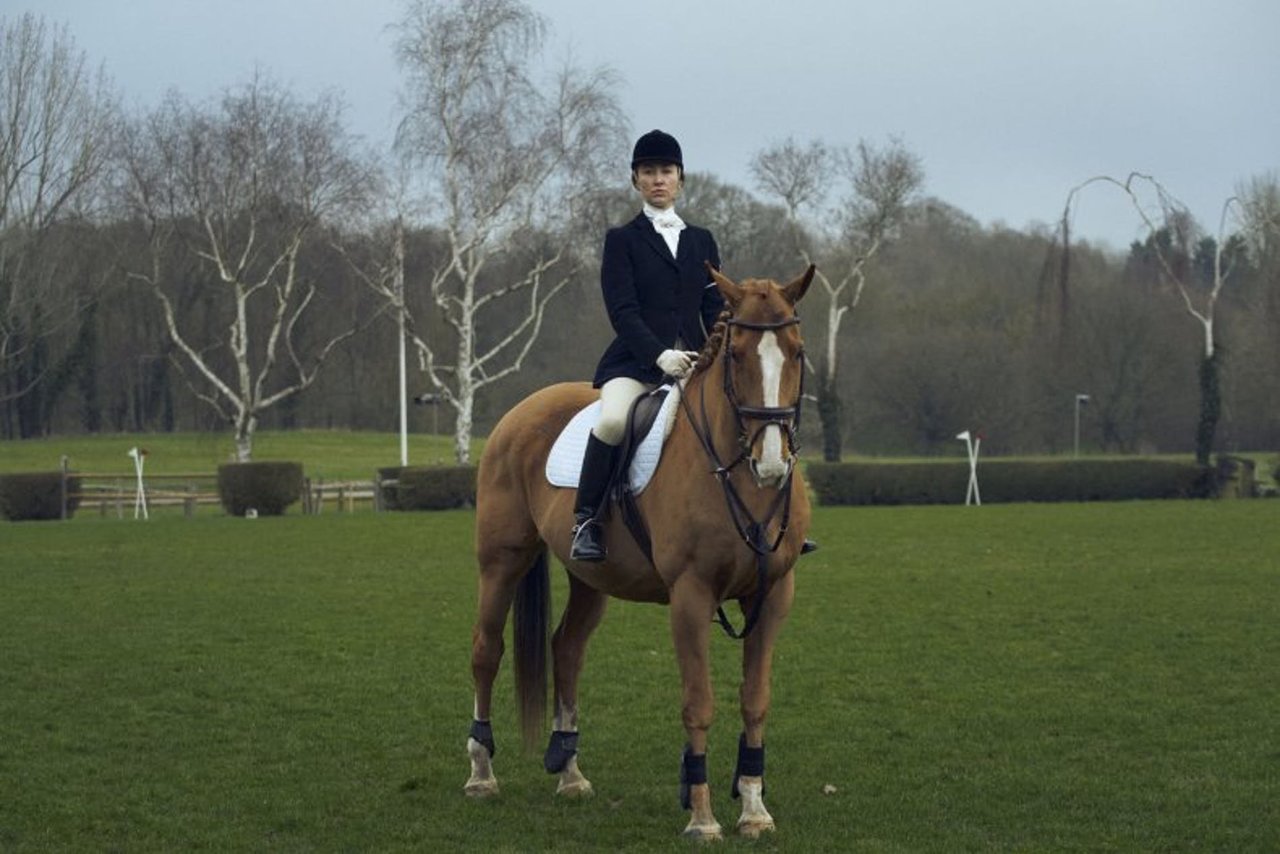 Erin Doherty in "The Crown."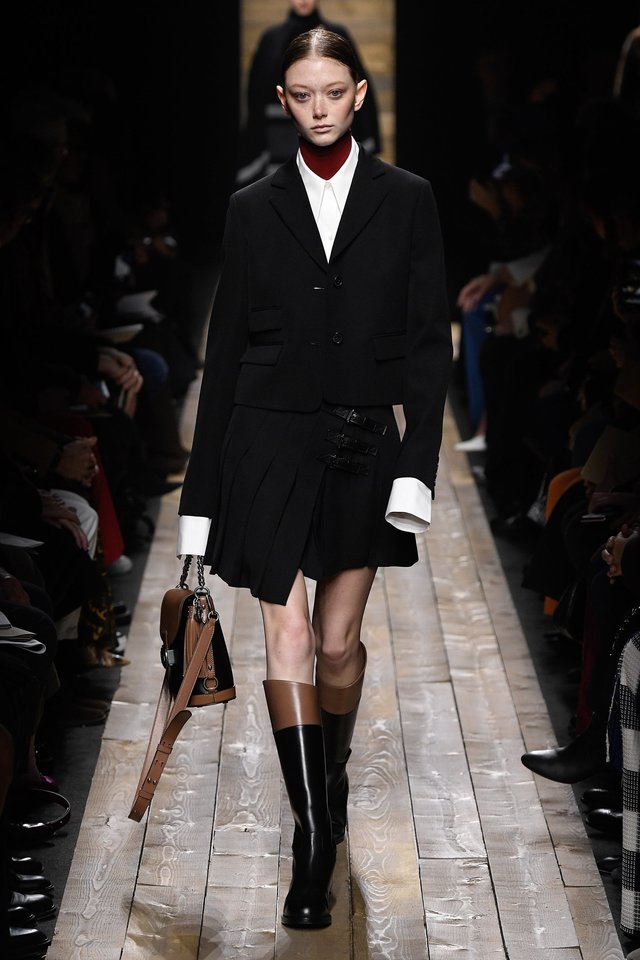 Michael Kors Collection Fall/Winter 2020.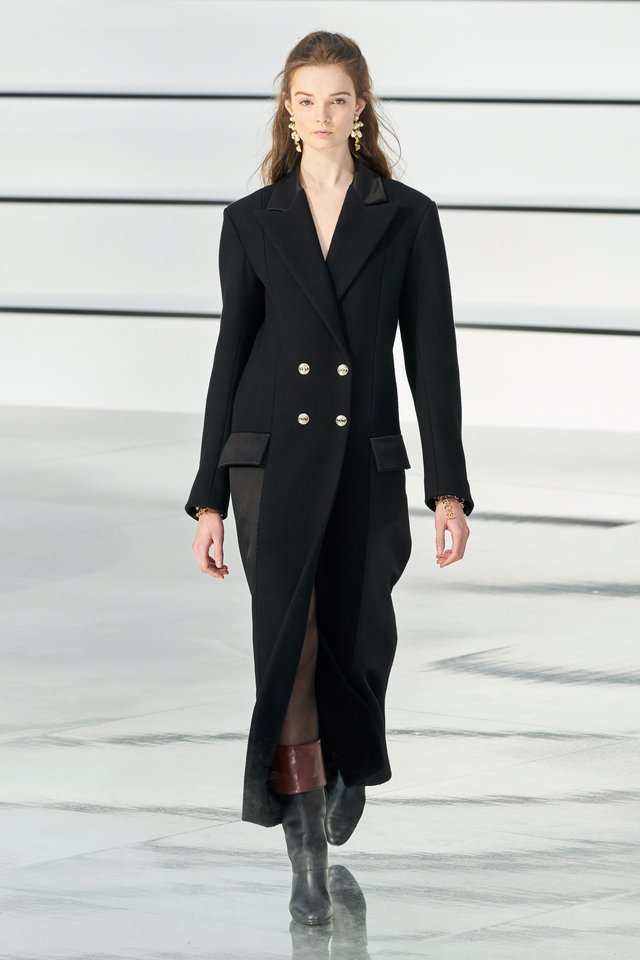 Chanel Fall/Winter 2020.

Horseback riding is a pasttime loved by Queen Elizabeth II, Princess Anne, and other members of the royal family. The equestrian spirit appears on the runways with two-toned riding boots and tailored jackets.


Crisp Whites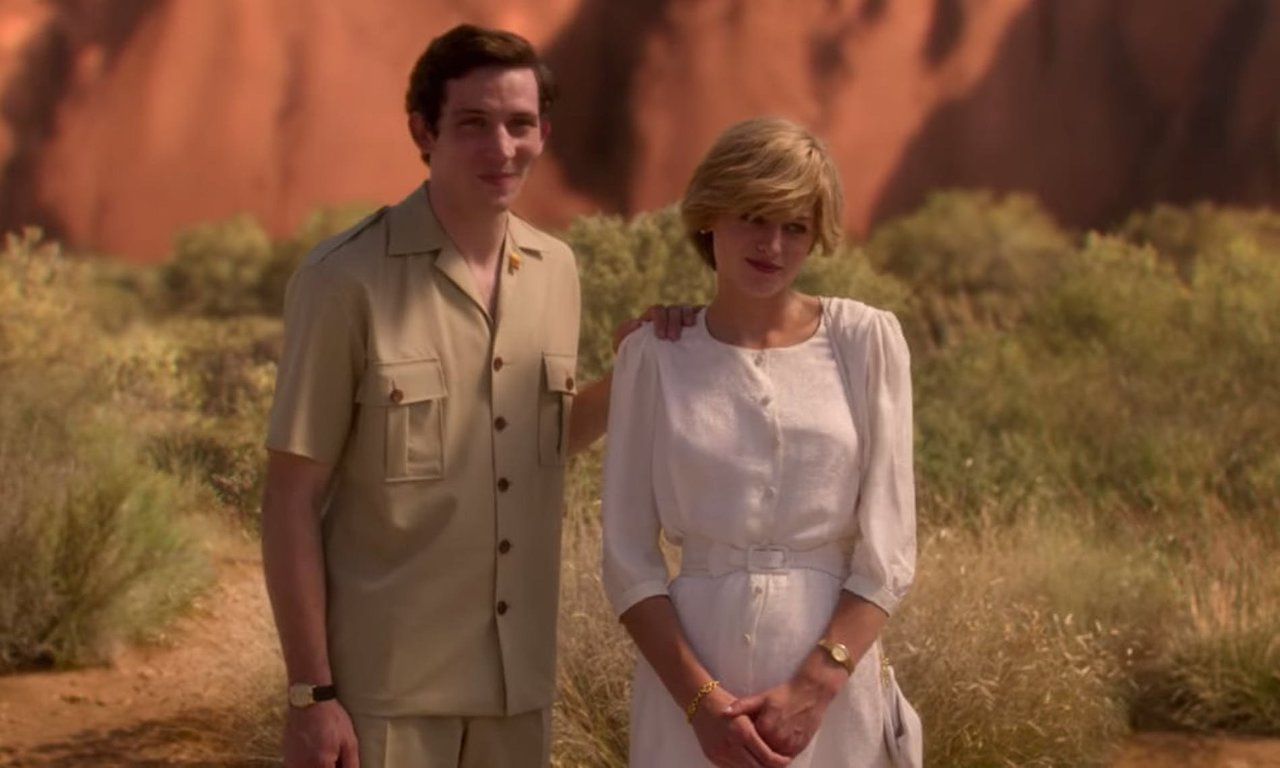 Emma Corrin in "The Crown."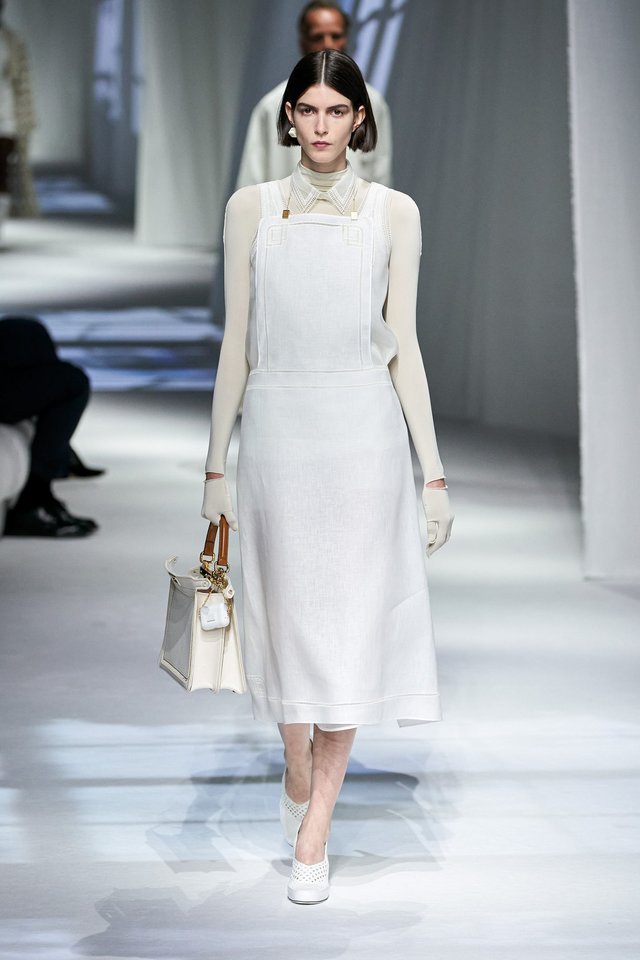 pring/Summer 2021.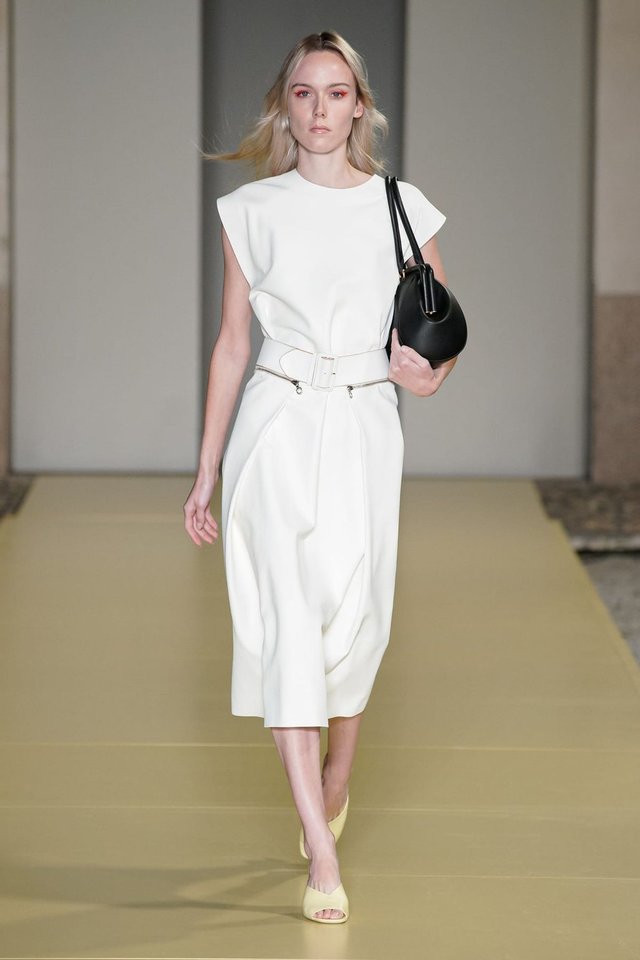 Salvatore Ferragamo Spring/Summer 2021.

In the Elizabethan era, pure white clothes were a sign of royalty, because the high-maintence garments came at a great expense and only those who could afford to keep their clothes clean–meaning that they didn't have to work–would own them. Still prevalent in luxury fashion, crisp white dresses connote a sense of tidiness and simplicity.