1. Tour the Town Hat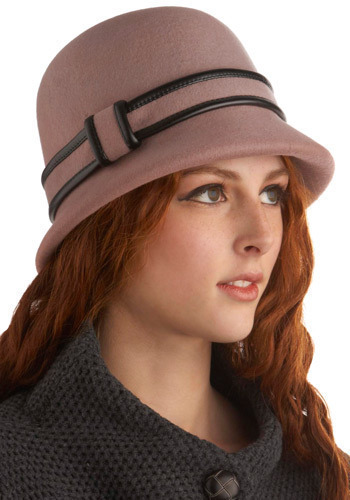 Price: $29.99 at modcloth.com
Choose from soft mauve with black piping or black with white details, either way, this bell-shaped hat is as gorgeous as it is warm. Pair with an oversized poncho and dangle earrings, or with a smart dress and heels to add just a touch of the twenties to your snowiest of days.
2. Rue Montagne de la Cour Earrings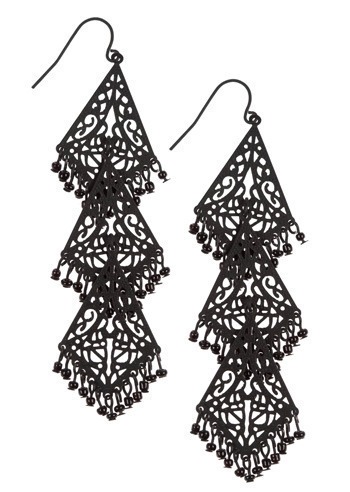 Price: $13.99 at modcloth.com
These darling Art Nouveau dangles look just like the ones your great-grandmother is wearing in the photos from her honeymoon. Wear them with your favorite fringed LBD or a glittery sequined tunic and skinny jeans. They're made of three glittering tiers of black metal and beads, and measure 3-inches long.
3. She Sees in Sepia Dress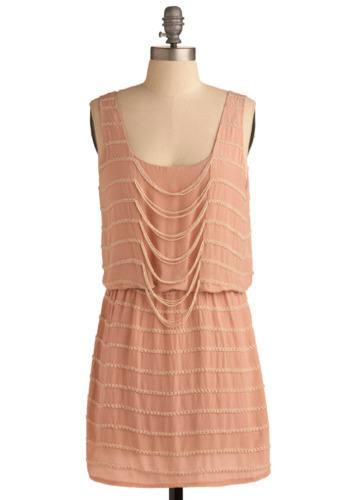 Price: $154.99 at modcloth.com
This peachy-pink sleeveless dress is an ideal way to wear the 1920s style while still looking chic and modern. The bodice features rows of beautiful beads, draped casually over across the front, matching the rows of beads on the skirt. It's made of soft, sweet silk, lined for modesty and comfort, with extra beads included for minor repairs.