The 1970s were probably one of the best fashion decades of all time. Those years introduced many ideas and trends that ultimately became staple wardrobe items that we still wear today and that contemporary designers around the world are always inspired by. Designs like the wrap dress and pants suit were made popular by trailblazing designers like Diane Von Fustenber and Yves Saint Laurent, who have become, among others, renowned icons in the fashion industry for creating cutting edge garments that left a major mark on the fashion history of the 20th century and beyond.

Exaggerating the style of the late '60s, that of the early '70s was comprised of bell-bottom jeans, brightly colored patterns, peasant blouses, and maxi skirts typical of the bohemian fashion of those years. But while the hippie movement was prevalent, it didn't stop other crowds from dressing up for the disco era of dance floors and glitter, with satin, off-the-shoulder dresses, jumpsuits and lamé gowns as seen in nightclubs like Studio 54 in New York City. As psychedelic prints and flared pants dominate today's trends, take a look back at the famous fashion designers who defined the '70s era with their innovative and iconic clothes, paving the way for many more creatives to come.


Diane Von Furstenberg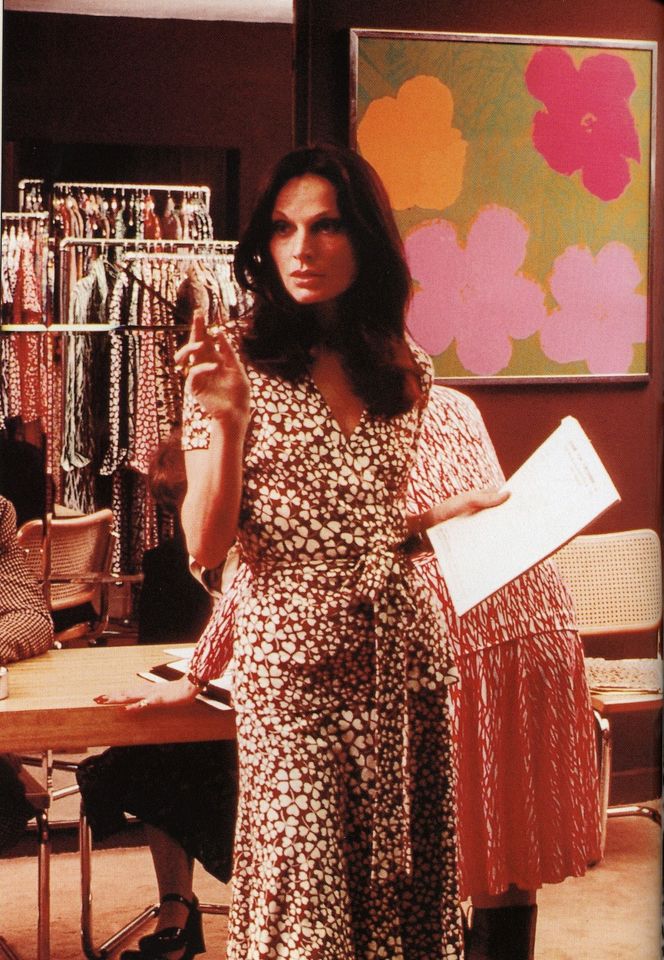 Belgian fashion designer Diane Von Fustenberg became an icon in 1974 with the creation of the silk jersey wrap dress, which quickly became a versatile and relaxed fit for every woman's body shape that's still a favorite nowadays. Originally available in a small range of very '70s prints, the dress had sold over 5 million times by 1976, turning von Furstenberg into a lasting fashion empire and a true '70s symbol.


Stephen Burrows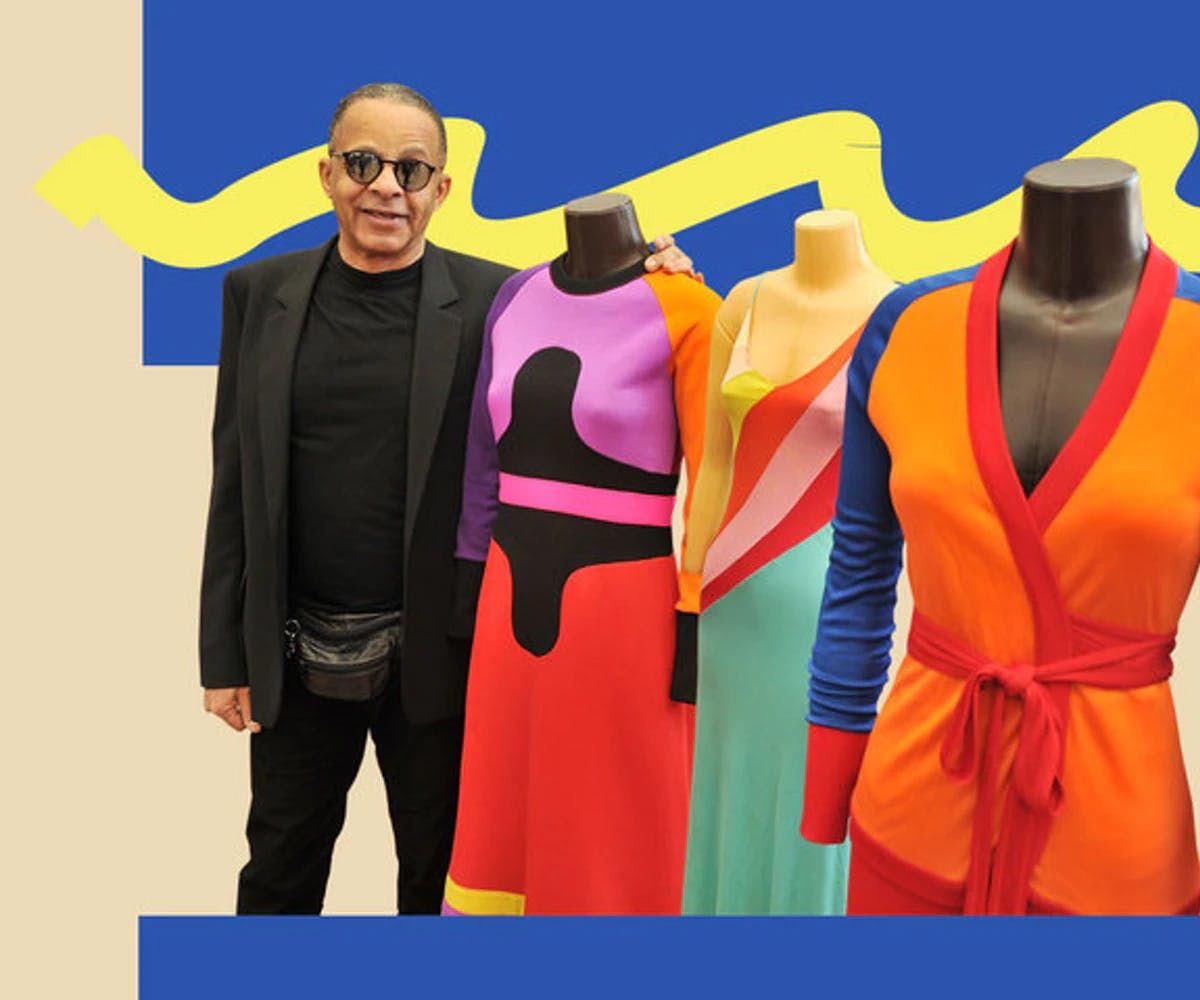 The African-American designer who first popularized color blocking in the '70s, Stephen Burrows created brightly colored, disco garnments for the 1970s New York dancing scene. His designs sold internationally and grew him a mainstream, high-fashion audience that confer him a legacy that lives on today.


Emilio Pucci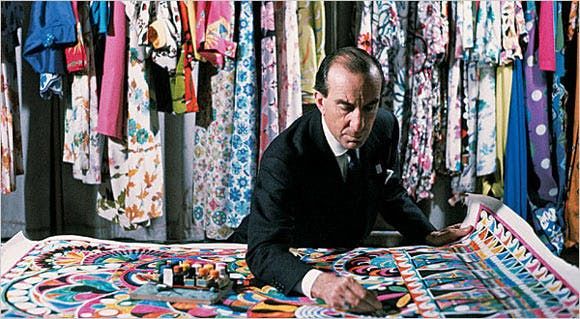 Italian designer Emilio Pucci is synonymous with geometric prints in a kaleidoscope of colors. He became best known in the '70s for making tight, shantung "Pucci" pants and vivid prints of silk jersey dresses and blouses. His designs were worn by every glamorous celebrity of those years, from Sophia Loren to Jackie Kennedy.


Bill Gibb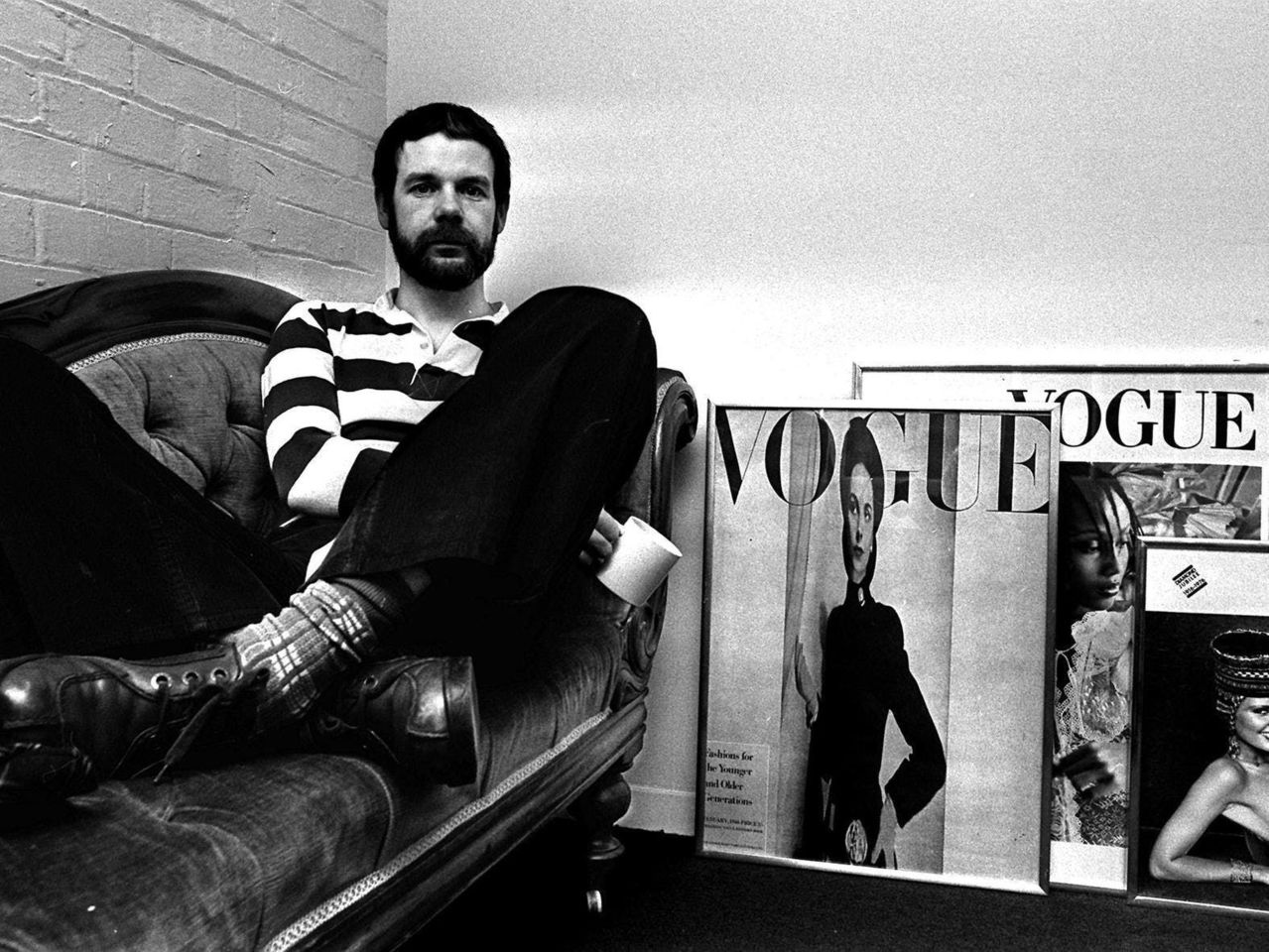 Famous for mixing prints, textures, colors, and patterns with multi-cultural, medieval, and romantic influences from the past, like full-length skirts and billowing sleeves, British designer Bill Gibb had a tremendous influence on the hippie style that became a trademark of '70s fashion.


Ottavio Missoni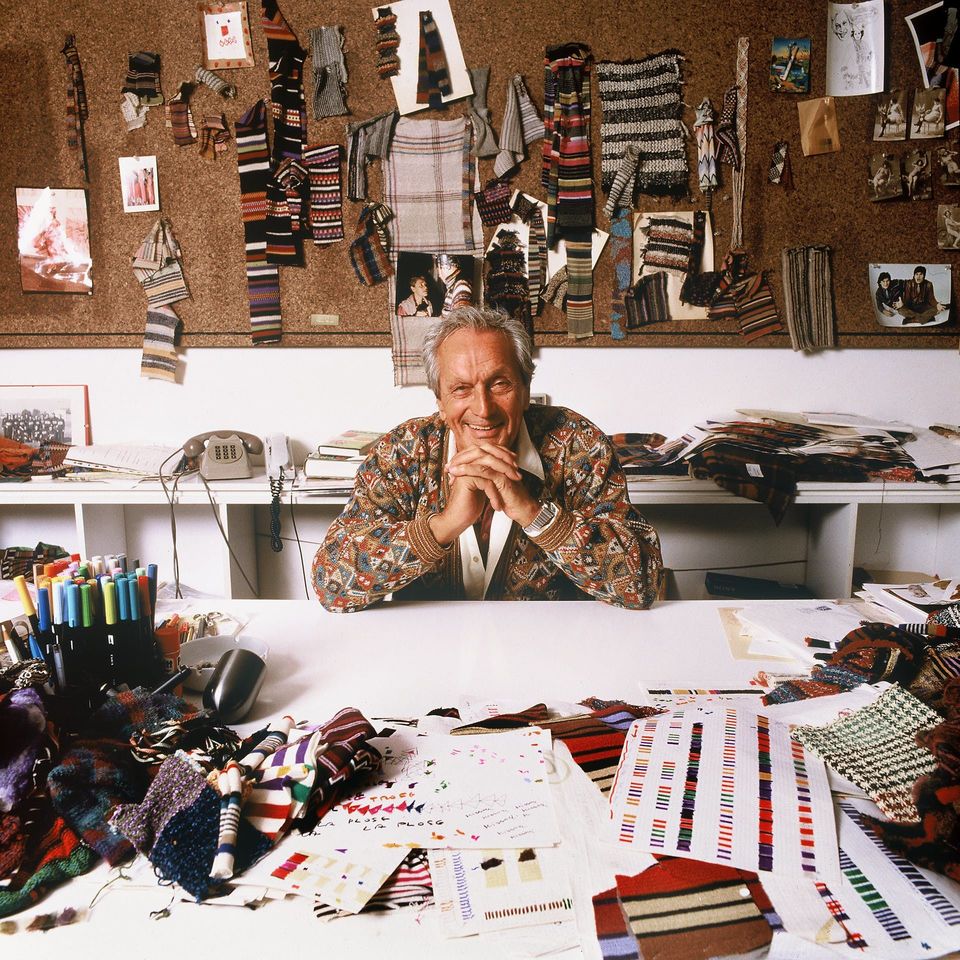 Italian designer Ottavio Missoni created his fashion house in 1953 and was best known for knitwear with bold, colored, zig zag weave patterns. Easily recognizable in today's fashion, the '70s-influenced pattern is used on everything from scarves and caps to dresses and outerwear, and made the name Missoni a worldwide brand.


Yves Saint Laurent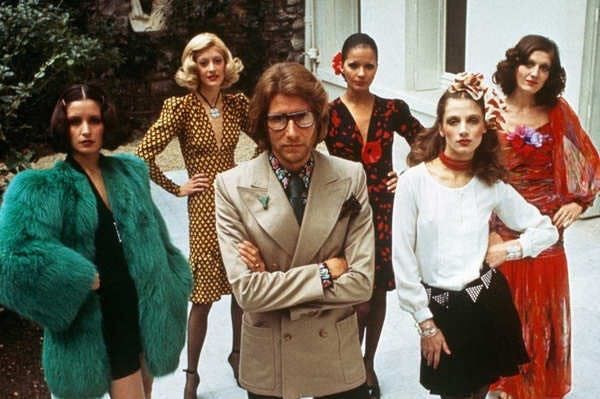 Known for making pants acceptable for women to wear for work and not only in casual settings, French designer Yves Saint Laurent ntroduced the city trouser in 1966, and then in 1968, his collection included women's trouser suits such as the safari suit. During the '70s the trend began to take hold and still remains a popular style in the 21st century.


Halston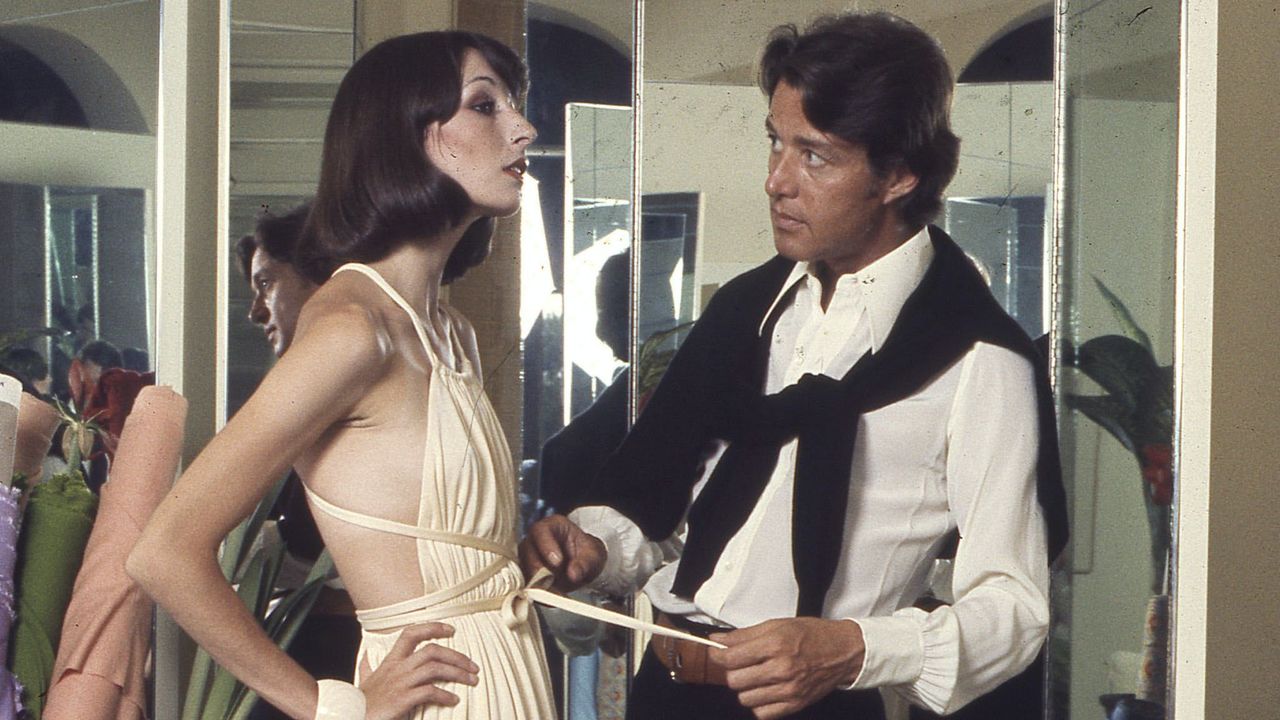 American fashion designer Roy Halston Frowick, known simply as Halston, created nearly every popular dress seen on the dance floors of the 1970s. His free-flowing and draped jersey dresses and lean trouser suits were perfect for dancing thanks to their construction without buttons or zippers. Halston's designs became a fashion staple of those years and because he was one of the first major designers to license his name, his clothes were not only worn by many celebrities who were regulars at Studio 54 in New York City, but also became accessible to the masses.


Thea Porter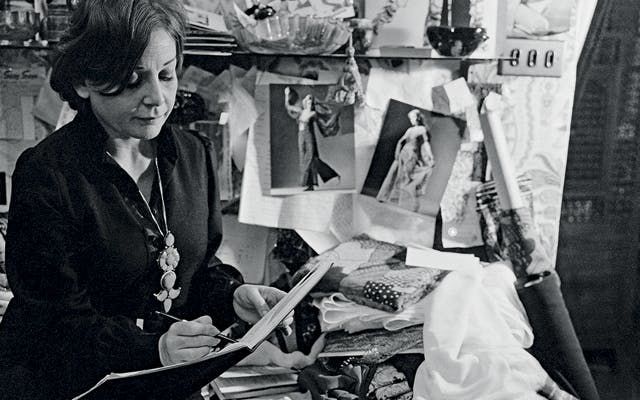 Half English, half French designer Thea Porter grew up traveling the world when she was young and she translated her passion for multi-cultural experiences into her designs, which inspired the renowned bohemian look of the mid '70s. Her design career began with her own extensive textile collection from her travels and a Middle Eastern import shop in London, which included caftans and maxi dresses often made out of antique materials like voile, velvet, chiffon, and brocade.


Vivienne Westwood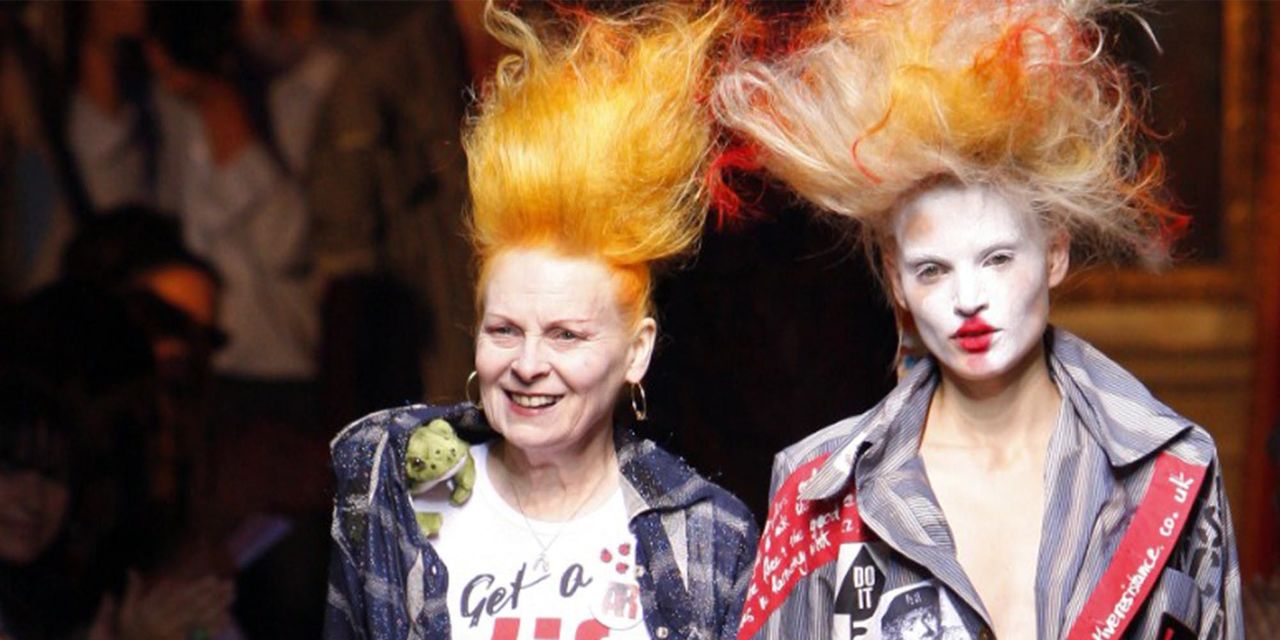 British fashion designer Vivienne Westwood, also dubbed the Mother of Punk, played a big role in the influence of punk rock on fashion in both America and Great Britain during the '70s and beyond. Westwood came to public notice when she started designing clothes for Malcolm McLaren—her then-boyfriend and manager of the punk rock band Sex Pistols-and his boutique on King's Road in London called Sex. Westwood's name has been synonymous with bondage pants, eccentric platform shoes, and punk.