Y2K fashion has been all the rage in recent months, and understandably soขafter all, given the year we've all endured, who wouldn't want to regress to the simpler days when Juicy Couture velour tracksuits and feather extensions were the pinnacle of fashionable dress? For those who are unaware, Y2K is the shorthand term for "the year 2000," and refers to a widespread panic that took place in 1999 when people worried that computers would no longer be able to operate at the turn of the millennium, given that up to that point, computers only allowed for two digits rather for the year rather than four (ex. 99 instead of 1999).

Long story short, the Y2K scare ended up having been slightly overstated, and with a few preventative measures, everything turned out largely to be fine. The culture-defining fashion trends that arose in the years that followed, such as colorful hair clips, hoop earrings, mini skirts, and crop tops, eventually became dubbed Y2K fashion and were heavily influenced by Black culture and hip hop, which continue to play a significant role in influencing what is considered fashionable dress.

Today, these trends have risen to prominence once again, and it's safe to say that if a return to any of the early 2000s styles depicted in these movies is what post-pandemic fashion has in store for us, we are far from disappointed. Here, check out the eight best movies for Y2K fashion inspiration.


Legally Blonde (2001)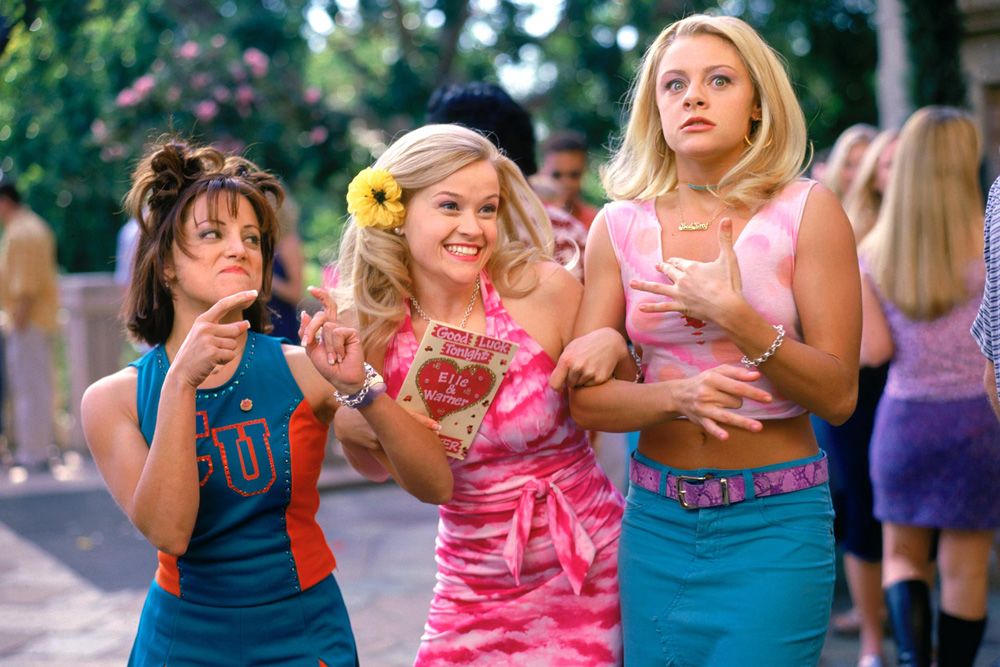 Remember when Reese Witherspoon invented feminism? Elle Woods' journey from California socialite with a good wardrobe to California socialite with a good wardrobe and a Harvard Law degree was not only a serve to her shallow ex-boyfriend, Warner, but a lesson in female empowerment. And also, good taste (in both men and clothes).


Coyote Ugly (2000)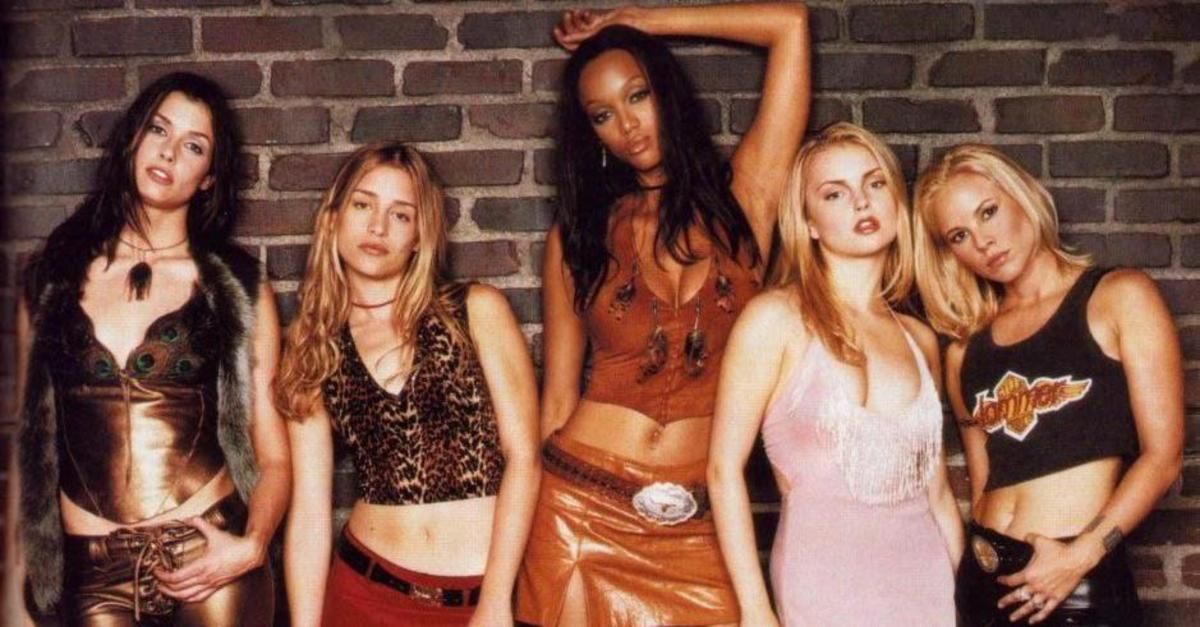 Coyote Ugly tells the story of a cowboy-themed dive bar in Manhattan's East Village that employs the business tactic of hiring beautiful employees (played by actresses by the likes of Tyra Banks and Piper Perabo) to maximize profits. From low-rise jeans and belly-button piercings to fringed halter-neck tops and middle parts, the looks served in Coyote Ugly were everything Y2K realness. Last year, Banks announced that a Coyote Ugly revival is in the works, so it's possible that the best is yet to come.


Bring it On (2000)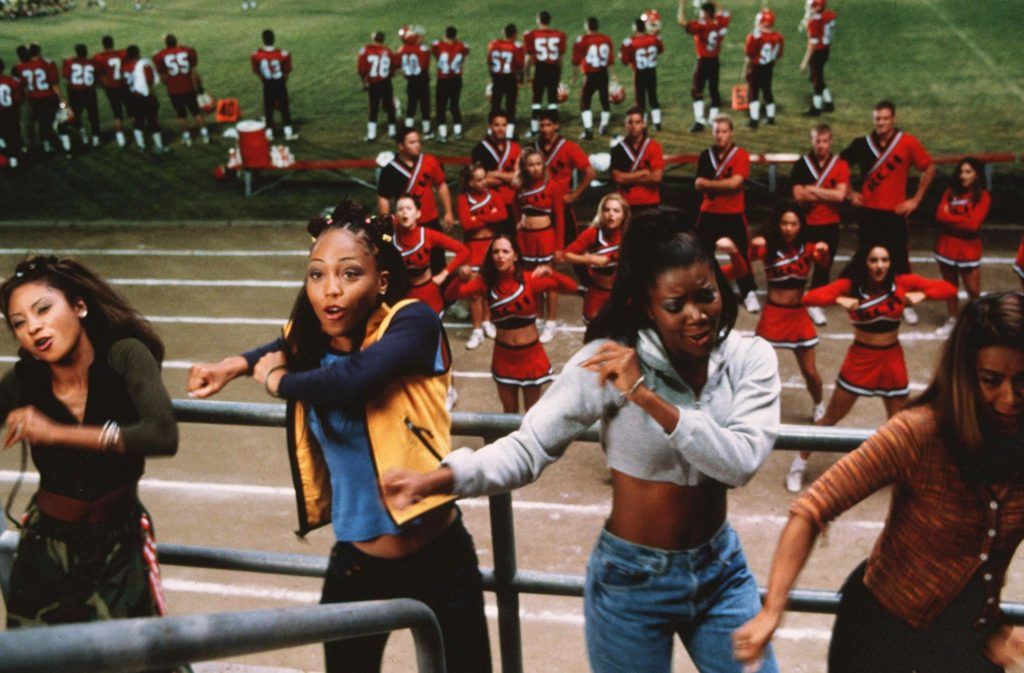 This cult classic stars Gabrielle Union-Wade and Kirsten Dunst as rival high school cheerleading team captains battling it out to become national champions. As competition between the two teams heats up, top-notch outfits that perfectly meld femininity and athleticism ensue, featuring baggy camo pants, sexy, half-buttoned cardigans, cropped hoodies, and more.


Jawbreaker (1999)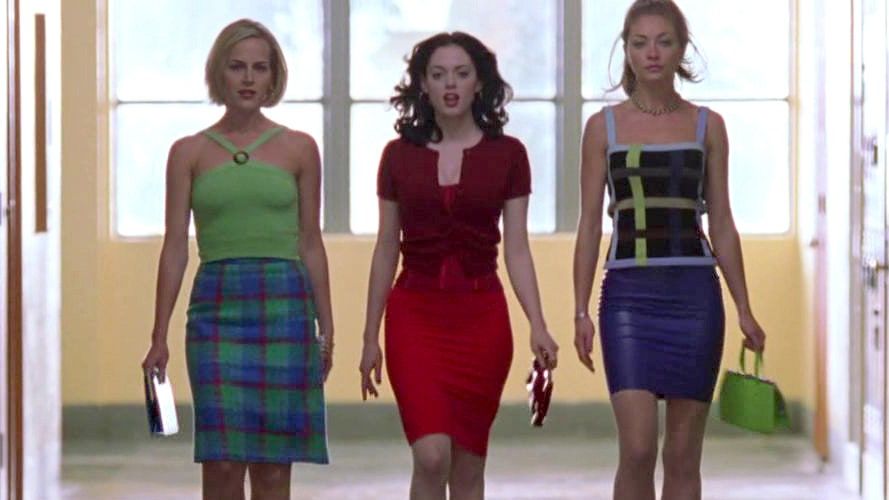 In a way, it can be said that Jawbreaker walked so Pretty Little Liars could run. The dark cult comedy follows a group of popular, exceptionally-dressed teenage socialites who scramble to cover up their accidental murdering of one of their best friends. They deal with their dilemma the way all problems were solved in '90s teenager movies—by plucking up a female dork with deeply-buried prom queen potential to make over in a process that involves a plethora of tube tops, color blocking, and kitten heels.


John Tucker Must Die (2006)


This zany rom-com featuring Ashanti, Penn Badgley, Brittany Snow, and others, depicts four scorned high school girls who come together to seek revenge against the guy who broke their hearts (you guessed it, John Tucker). Although the majority of their antics end up going awry, their outfits never miss, as they don belly-baring shirts, jean miniskirts, and studded belts (think Claire's circa 2008) in peak 2000s style.


13 Going on 30 (2004)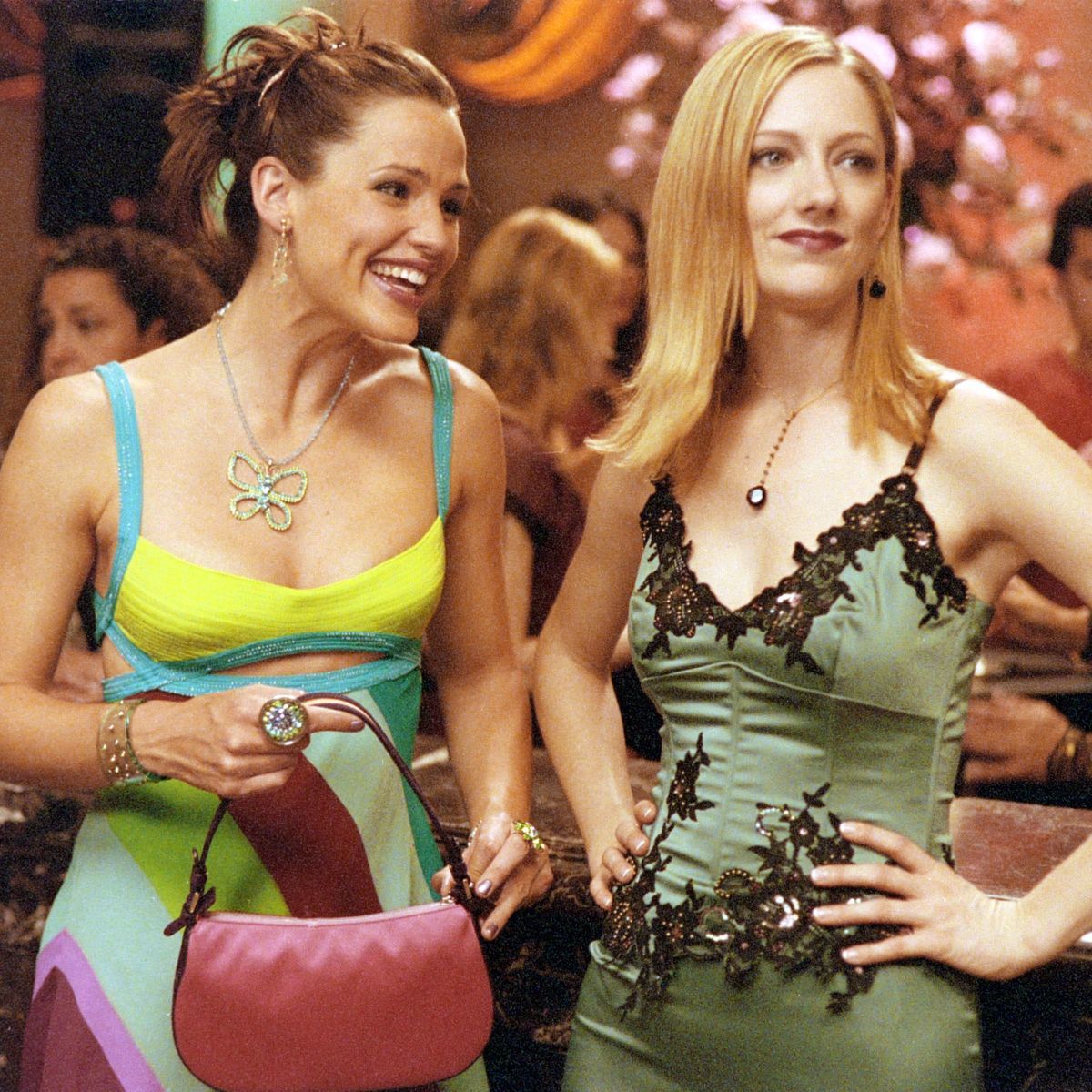 When 13-year-old Jenna Rink (Christa B. Allen) finds herself bogged down by the awkwardness and discomfort of teenagerdom, she makes a wish that she could be 30ขand gets her wish granted. As a 30-year-old (played by Jennifer Garner), she learns to appreciate the process of growing into herself, however tedious it may be at times. Luckily for viewers, both the 13-year-old and the 30-year-old Jenna have impeccable Y2K style, sporting outfits and accessories ranging from pink slip dresses with floral embroidering to chandelier earrings and chunky, open-toed heels.


The Hot Chick (2002)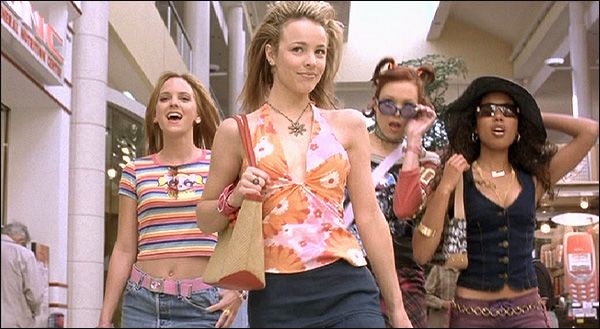 Before her iconic portrayal of Regina George, Queen of the Plastics, Rachel McAdams played yet another beautiful-but-evil high school girl: Jessica Spencer. Rather than being forced to appreciate the importance of treating others with kindness by inadvertently consuming a bunch of Kälteen bars, gaining a ton of weight, and then getting hit by a bus, Spencer comes to realize the importance of being a good person when she swaps bodies with an older man named Clive and sees the world through his eyes. A hilarious movie chock-full of Y2K pieces like denim vests, boot-cut jeans, silver chain belts, and candy-striped crop tops, The Hot Chick should be in the rotation of any early 2000s movie-lover.


Confessions of a Teenage Drama Queen (2004)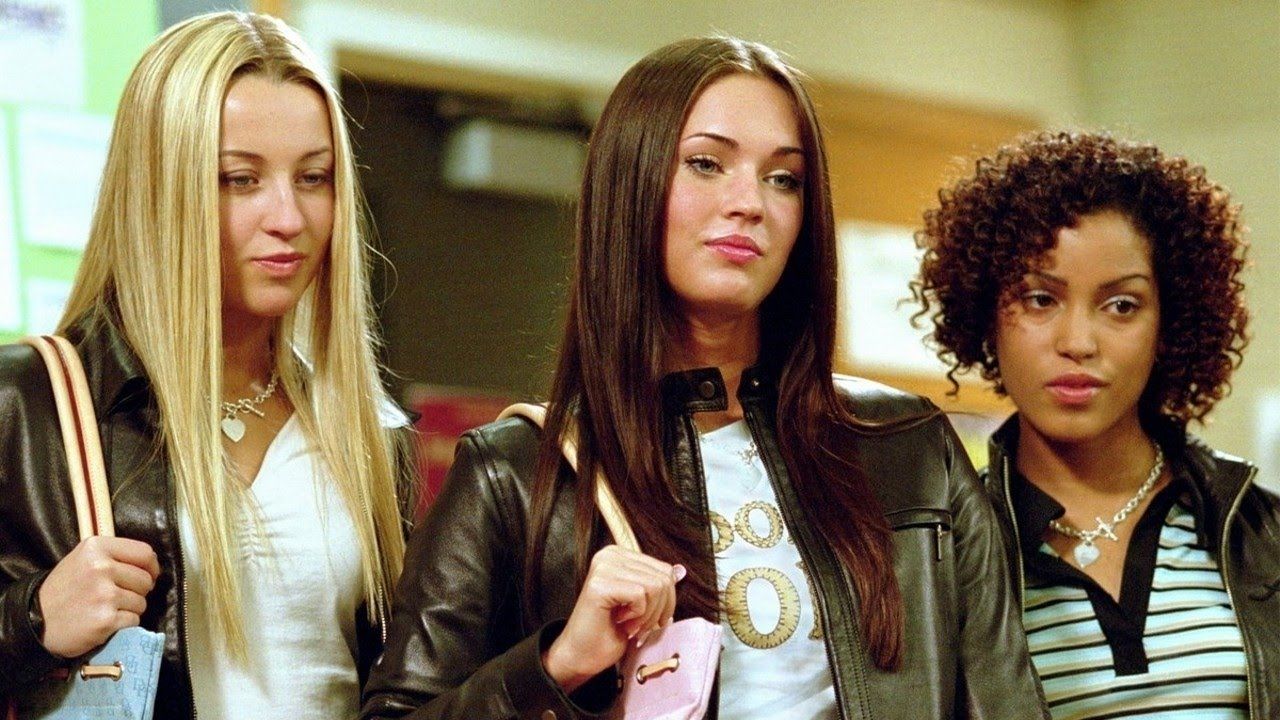 Early aughts It girl Lindsay Lohan portrays Lola, an aspiring Broadway actress whose high career hopes are dashed when her family makes the abrupt decision to move from the Big Apple to the suburbs of New Jersey. There, she meets Carla Santini (Megan Fox), a popular girl at Lola's new school with whom serious cattiness erupts—but not without some early 2000s chicness in the form of metallic berrets, layered henleys, and fishnets.