Put that £75 potion down, because unless you're wearing broad spectrum SPF every day, it won't be doing much in the way of anti-ageing.

In fact, according to suncare expert and founder of Ultrasun Abi Cleeve: "Over 80% per cent of all ageing is due to the sun. And the World Health Organisation claims that up to 90 per cent of the visible changes commonly attributed to ageing may be caused by sun exposure."

If that isn't frightening enough, blue light is also an issue, says Cleeve. "The high energy visible (HEV) light that is emitted from electronic devices poses potential skin harm. HEV light penetrates more deeply into the skin's epidermis and generates free radicals which cause cells to produce enzymes that break down collagen and elastin. This process is known as oxidative stress which can lead to hyperpigmentation."

Broad spectrum sunscreen protects against both UVA and UVB rays and many brands are now upgrading their formulas to cover HEV light, too. But with a plethora of choices out there, it can be difficult to decide what to slather on each day, so here are our high-tech favourites.


The everyday hero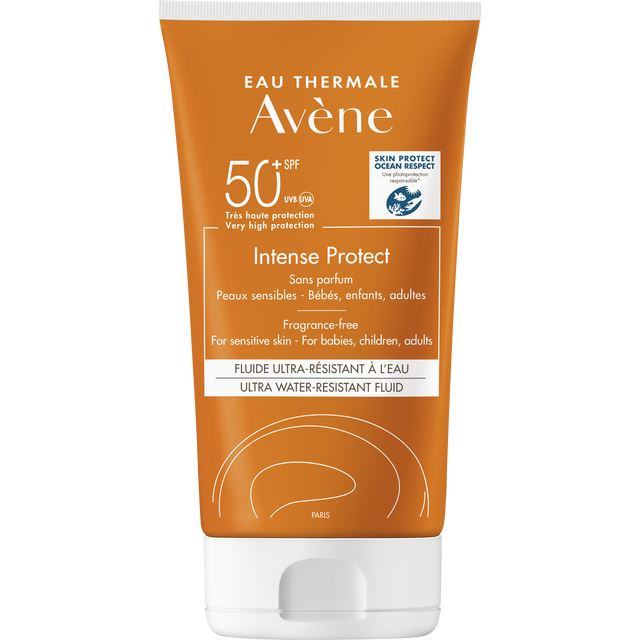 Formulated for ultra-sensitive skin and with a new, patented organic filter called Triasorb, the Avene Intense Protect SPF50+, £20, absorbs and reflects UVA, UVB and HEV rays with a completely film-free finish. Plus, it's reef and marine life friendly.


The mighty spritz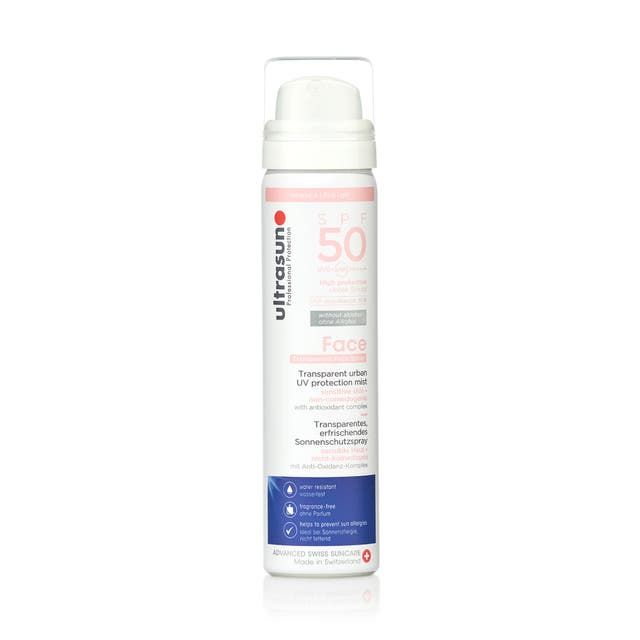 The average sunscreen only works at full capacity for around two hours, so the full-spectrum Ultra Sun Face & Scalp Mist SPF50, £18, packed with free-radical fighting antioxidants, is fantastic for top ups desk-side or out and about. Plus, the non greasy formula protects the scalp from sunburn when it's really toasty.


The tip-top tint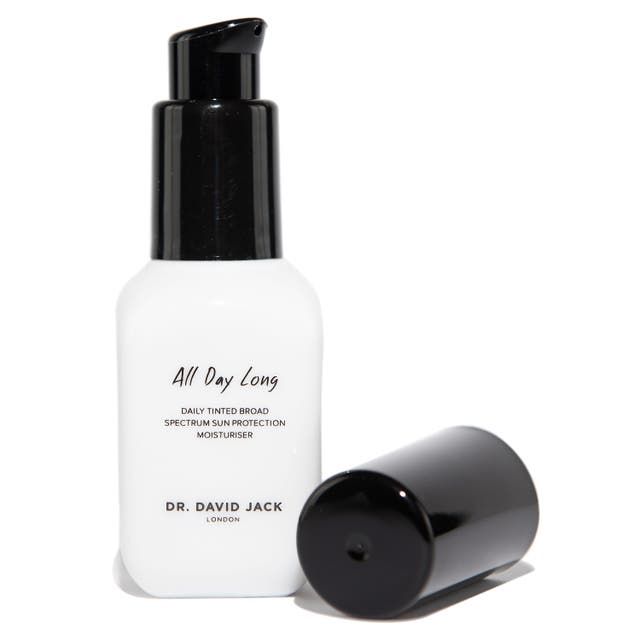 The clever Dr David Jack All Day Long SPF50, £89, features a touch of mineral tint to delicately conceal imperfections and a concoction of alpha hydroxy acids to gently exfoliate and resurface skin as it protects.


The anti-pigmentation potion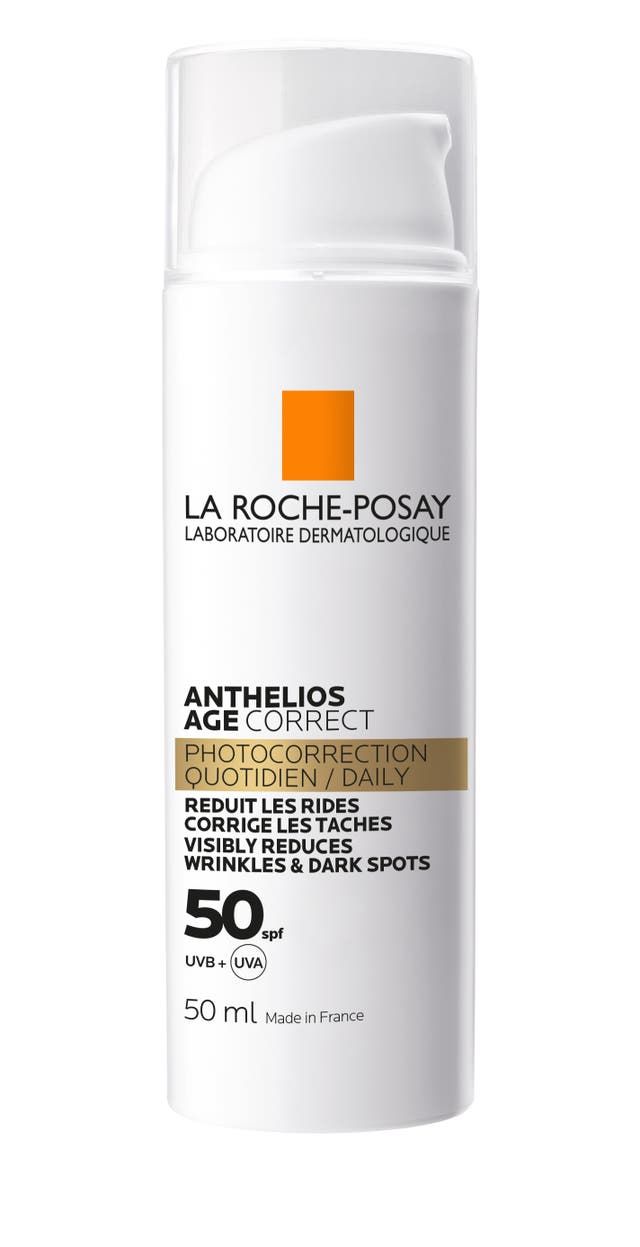 If you're struggling with pigmentation, look to the silky smooth La Roche Posay Anthelios Age Correct Spf 50+, £25, packed with for niacinamide and phe-resorcinol to protect and hydrate skin while working to reverse sun damage.


The super stick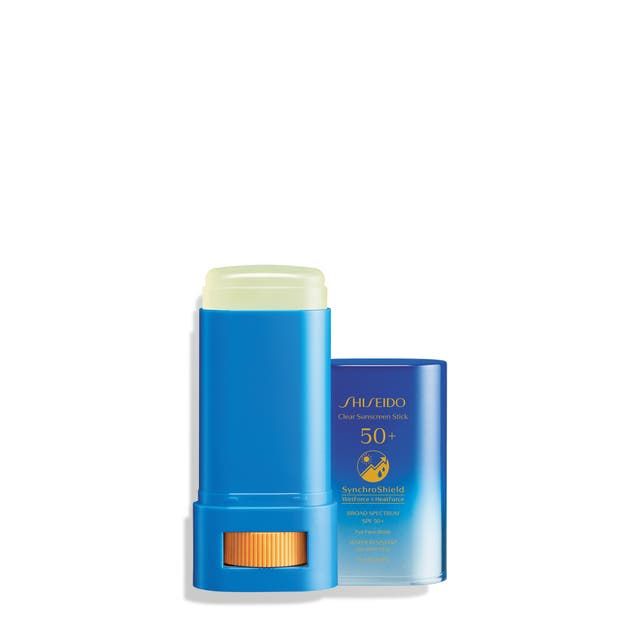 If you like a hands on application without greasy palms, the Shiseido Clear Suncare Stick SPF50+, £28, is the on-the-go protection for you. Completely transparent, the product uses heat and moisture activation to strengthen the protective veil in hot weather.


The powerful primer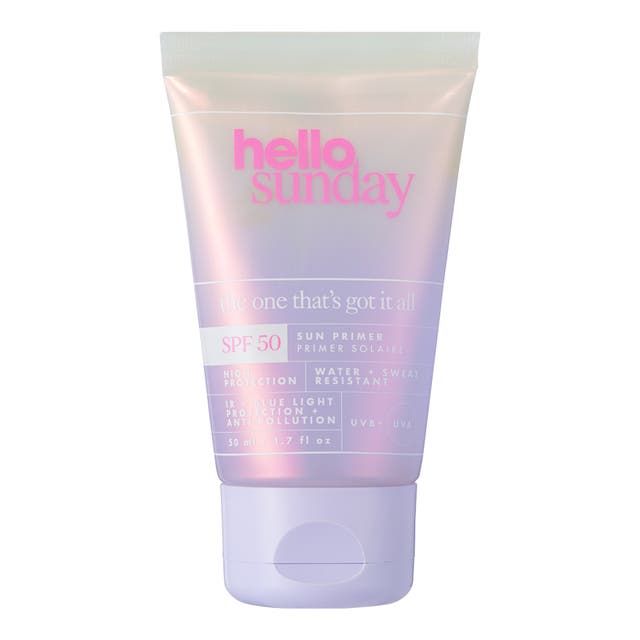 Designed with a 360 approach in mind, the Hello Sunday The One That's Got It All Facial Primer SPF 50, £20, firmly holds makeup in place while protecting against damaging UV rays, HVL and pore-clogging pollution.


The mineral maverick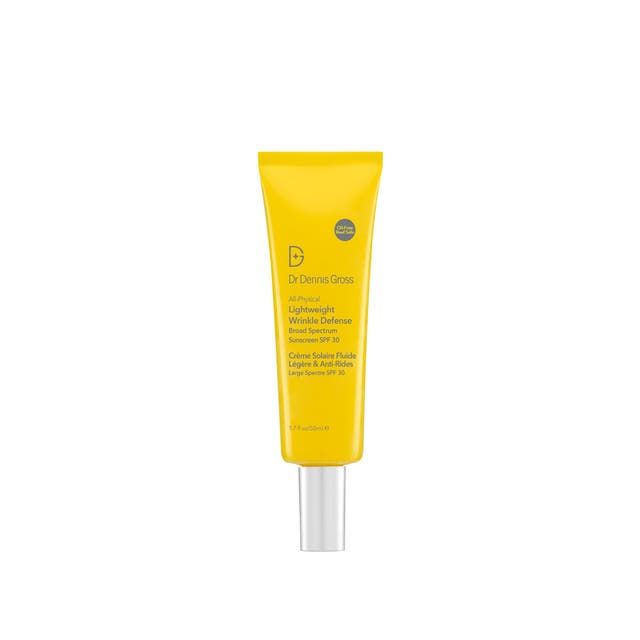 Created for those with an aversion to chemical sunscreen, the au natural Dr Dennis Gross All-Physical Lightweight Wrinkle Defense Broad Spectrum Sunscreen SPF 30, £46, uses transparent zinc oxide and a mix of antioxidants to ward off wrinkles.


The kid's kit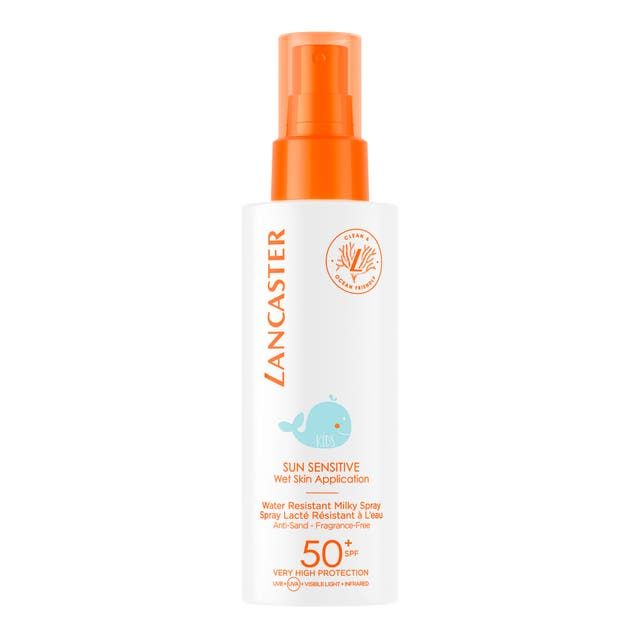 Created for all over application, the Lancaster Kids Milky Face & Body Spray SPF 50+, £24, is a water resistant, anti-sand, tear-free formula that can be spritzed on wet skin. It also contains HVL filters for the times you want to distract them with the iPad.