Though the Cannes Film Festival is known for many things, its archaic dress code has become a talking point in the last few years. Since its beginnings in 1939 in response to political interference in the Venice Film Festival-a veto from Benito Mussolini and Adolf Hitler prevented the French war drama, La Grande Illusion from winning that year-Cannes has billed itself as Europe's premier showcase for cinema. Set against the backdrop of one of the French Riviera's most famous resort towns, its rules about dressing stem from the eveningwear norms for guests at the luxury hotels and casinos that line Cannes's streets. For men, a jacket and tie were standard, while the expectations for women involved high heels and long dresses.

In 1946 when the festival launched officially (World War II resulted in a seven-year gap between inception and opening ceremony), the highly regulated approach to after-hours dressing wasn't unusual. Still, even in the early days of Cannes, there were rule-breakers. Never one to adhere to conventions, Pablo Picasso enjoyed a screening of Henri-Georges Clouzot's The Wages of Fear in shearling. Tropic of Cancer author Henry Miller served as a juror in 1960 but refused to alter his wardrobe, ejected from screenings due to his lack of a dinner jacket; Miller proved his style was as nonconformist as his writing.

Each decade a new group of red carpet rebels comes to the festival and decides to do their own thing. There are the fashion absurdists (French comedian Colouche ditching the tux for a playful drag moment with Beatrice Dalle in 1986), the heel averse (Kristen Stewart ditching her Louboutins at the premiere of Blackkklansman in 2018 in deference to the dress code), and even the occasional nudist-you try telling Cicciolina she ought to cover up.

Below, a brief history of red carpet rule breakers at Cannes.


1953

Pablo Picasso arrives at a screening of The Wages of Fear wearing a shearling coat over a corduroy tuxedo. The causal fabrication flew in the face of '50s menswear trends and the look of traditional black tie. But no one was going to turn Picasso away at the door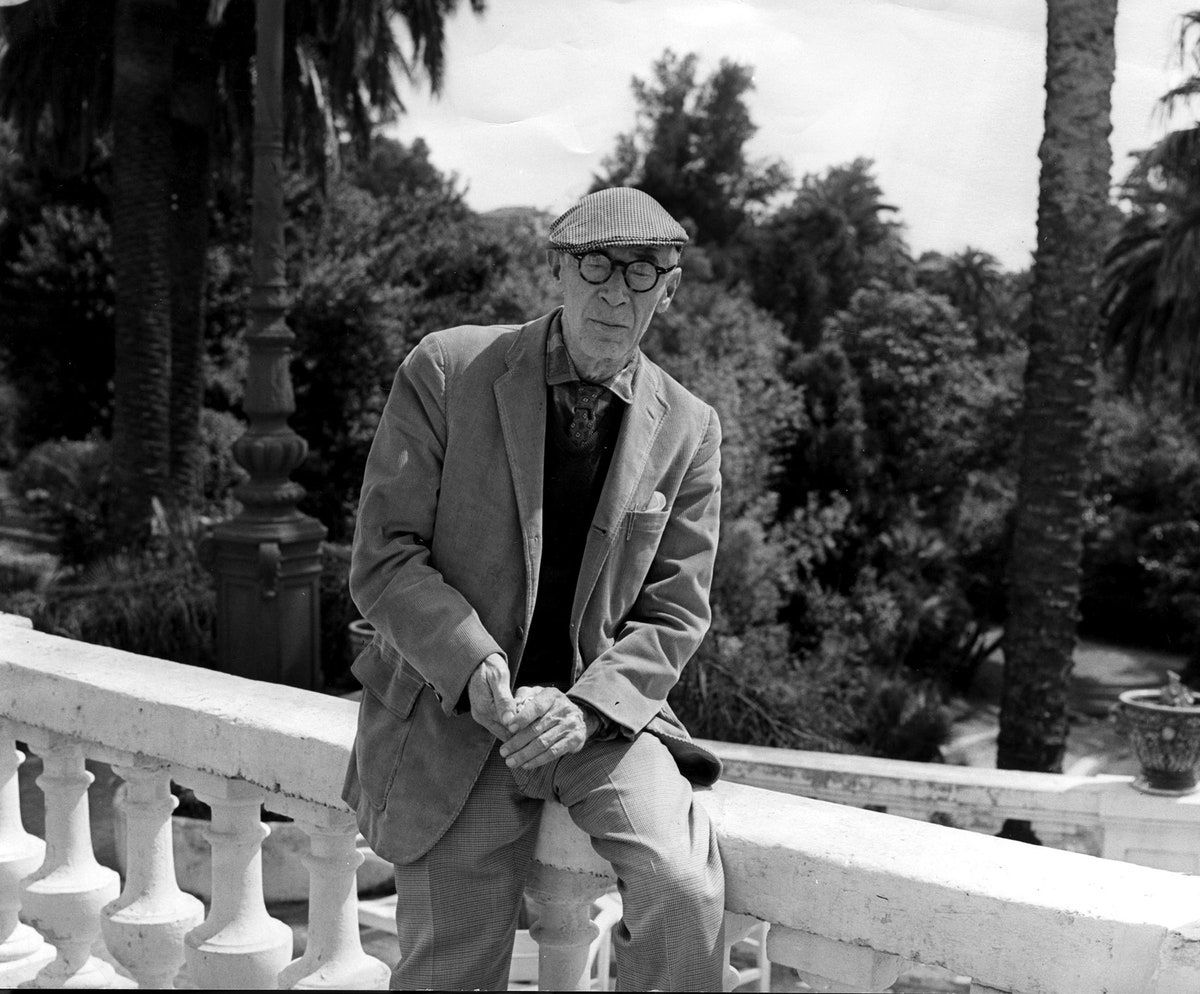 1960

The lack of a dinner jacket didn't stop Henry Miller from contributing to the Cannes jury. Sure, he may have been turned away from the opening ceremony, though according to Georges Simenon, the Belgian writer, and that year's jury president, Miller's vote pushed Federico Fellini's La Dolce Vita to win the Palme d'Or.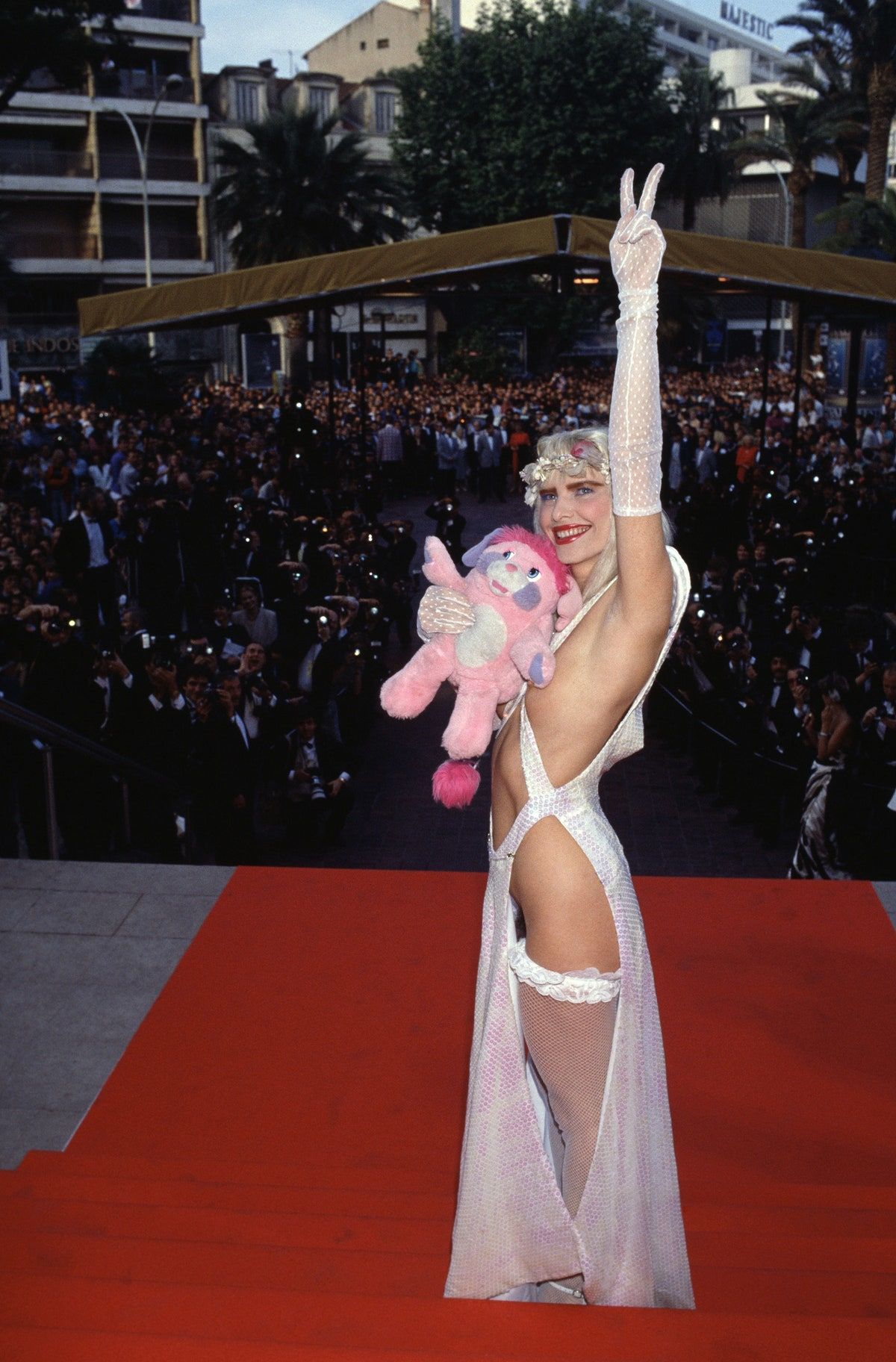 1988

A porn star, politician, and muse to ex-husband art legend, Jeff Koons, Ilona Staller, aka Cicciolina has never shied from controversy. Her clothing-optional personal style didn't stop her from getting onto the carpet at Cannes. Staller arrived at the 41st annual festival wearing transparent cutout "dress" and holding a stuffed Popple toy.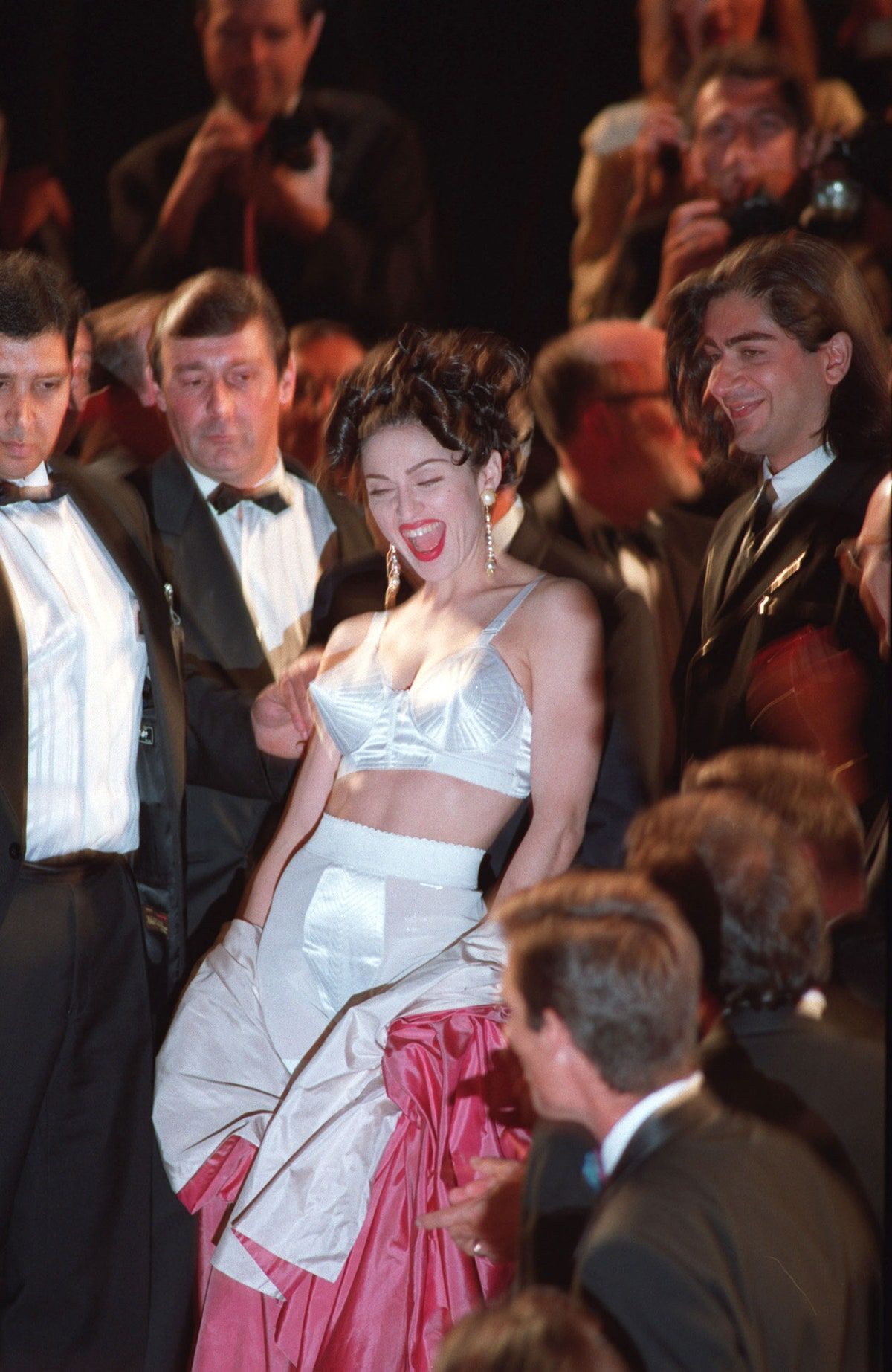 1991

You can't have a list of fashion rebel moments without Madonna, and in 1991 the superstar gave Cannes a treat when she showed at the premiere of the In Bed with Madonna documentary wearing a long pink robe. The high glamour accessory would have been photo worthy on its own, but she stripped it off as she climbed the steps to reveal a Jean Paul Gaultier cone bra and garters.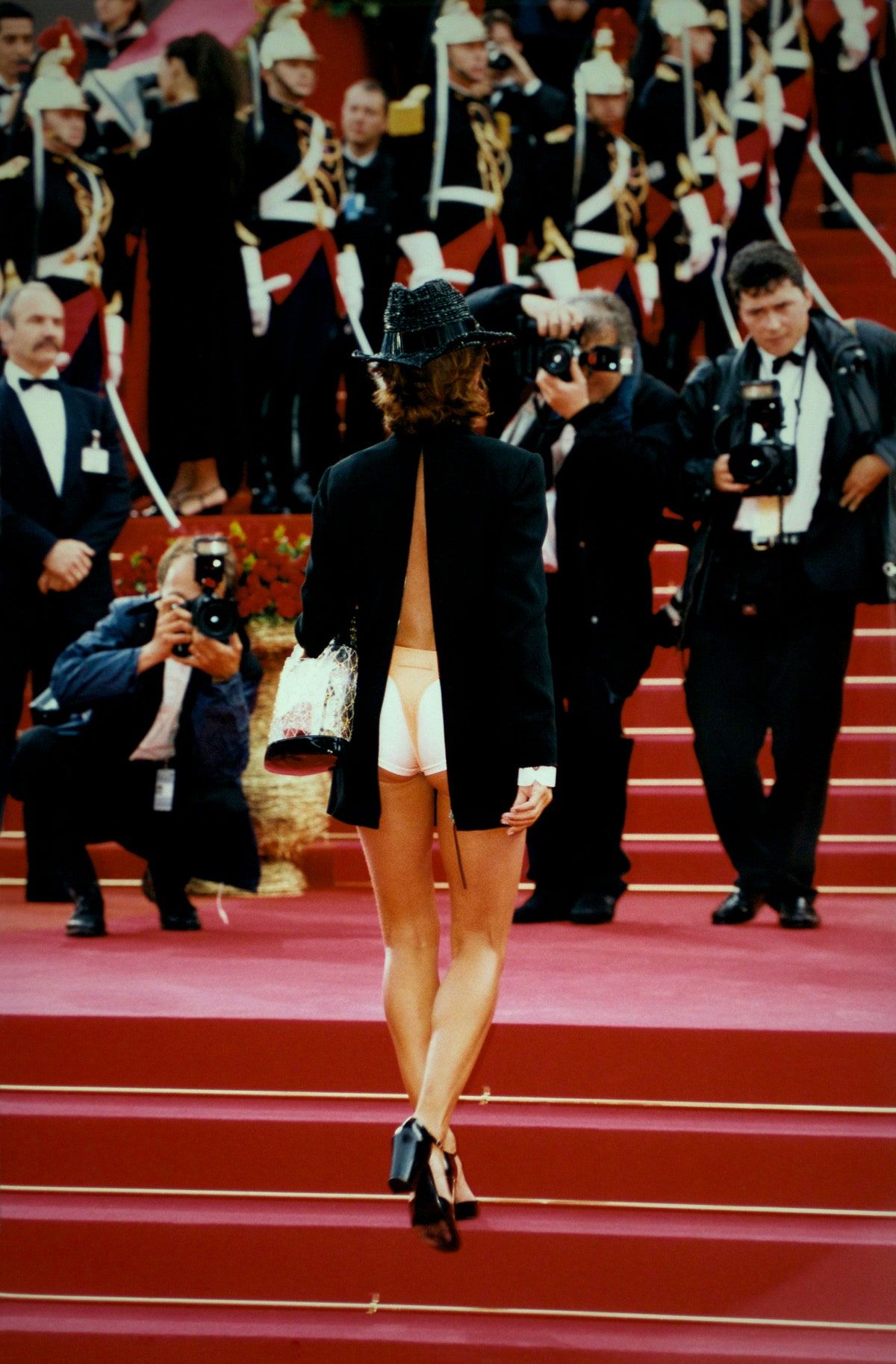 1997

If they ask for a suit and tie, why not give it to them? When Spanish actress Victoria Abril attended in 1997, she gave the paparazzi a cheeky display in her "business in the front, party in the back" blazer slit open to reveal a thong.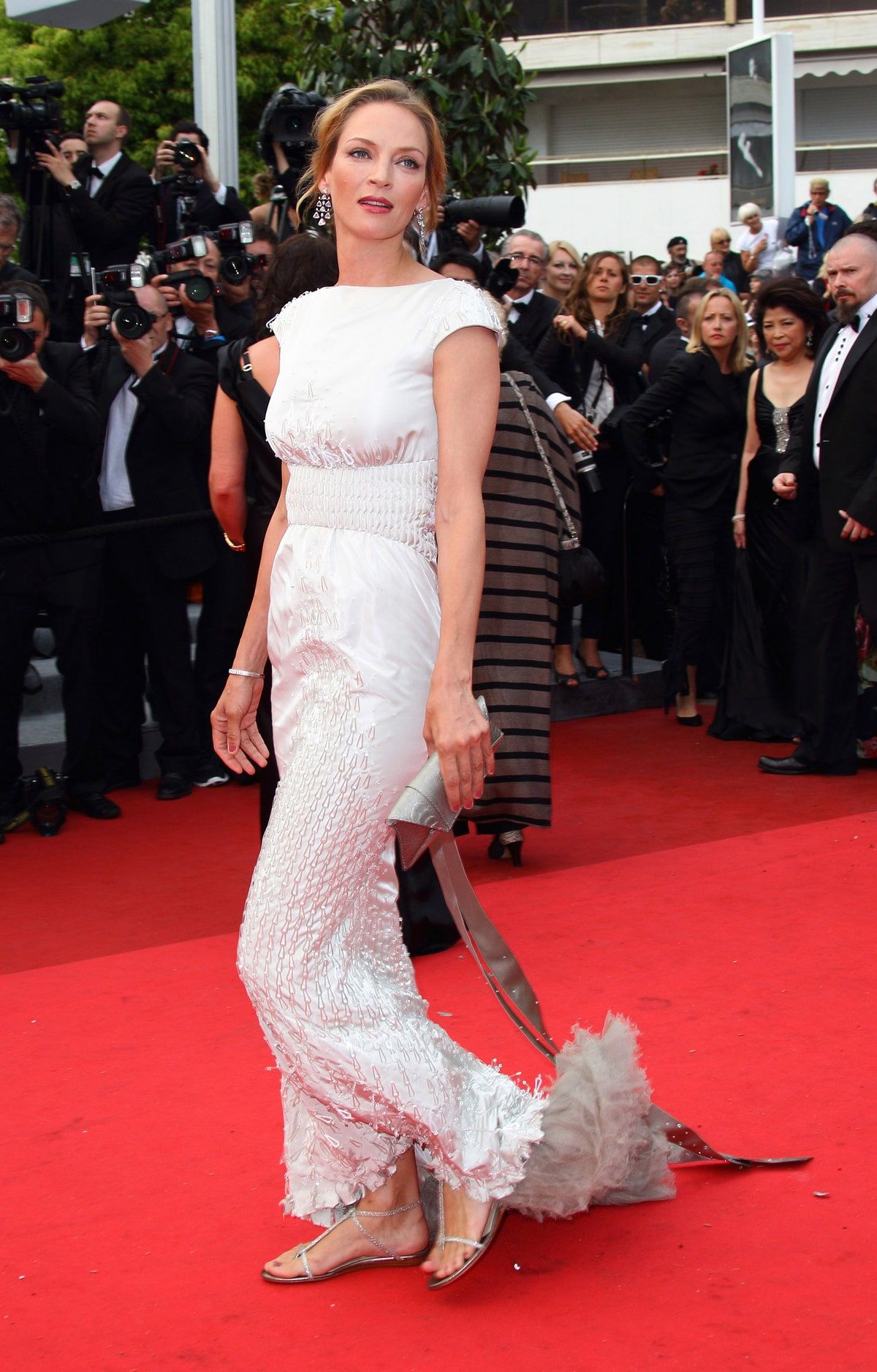 2011

The debate over mandatory heels on the Cannes carpet has become one of the most contested issues related to the festival, though there is a long history of women wearing flats and looking great. In 2011 both Uma Thurman and Inès de La Fressange took to the festival in flat sandals that complemented their gowns. In 2016, Susan Sarandon attended the premiere of Cafe Society in a suit, shades, and pointy-toed black flats.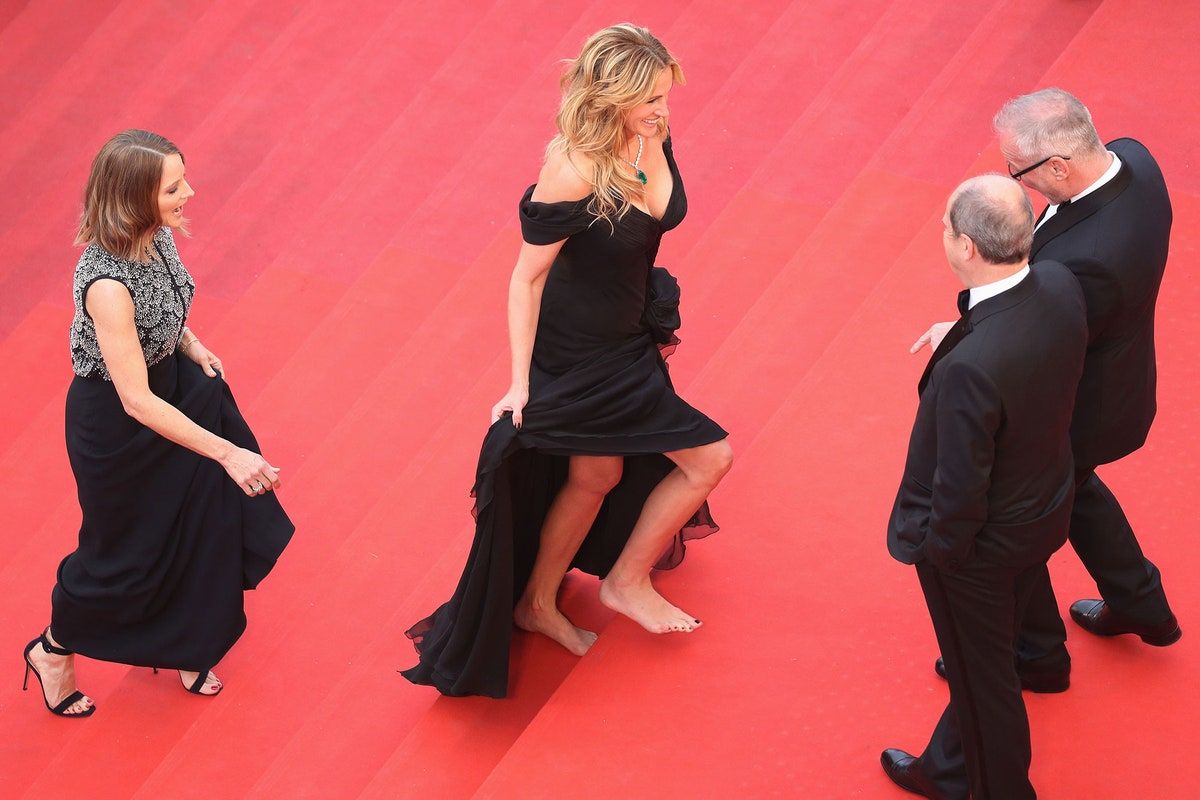 2016

When in doubt, skip shoes altogether. The famously heel averse Julia Roberts opted to forego footwear when she hit the carpet in an off-the-shoulder Armani Privé gown and emerald Chopard necklace. The barefoot moment was exceptionally glamorous and entirely in line with Roberts's down-to-earth persona.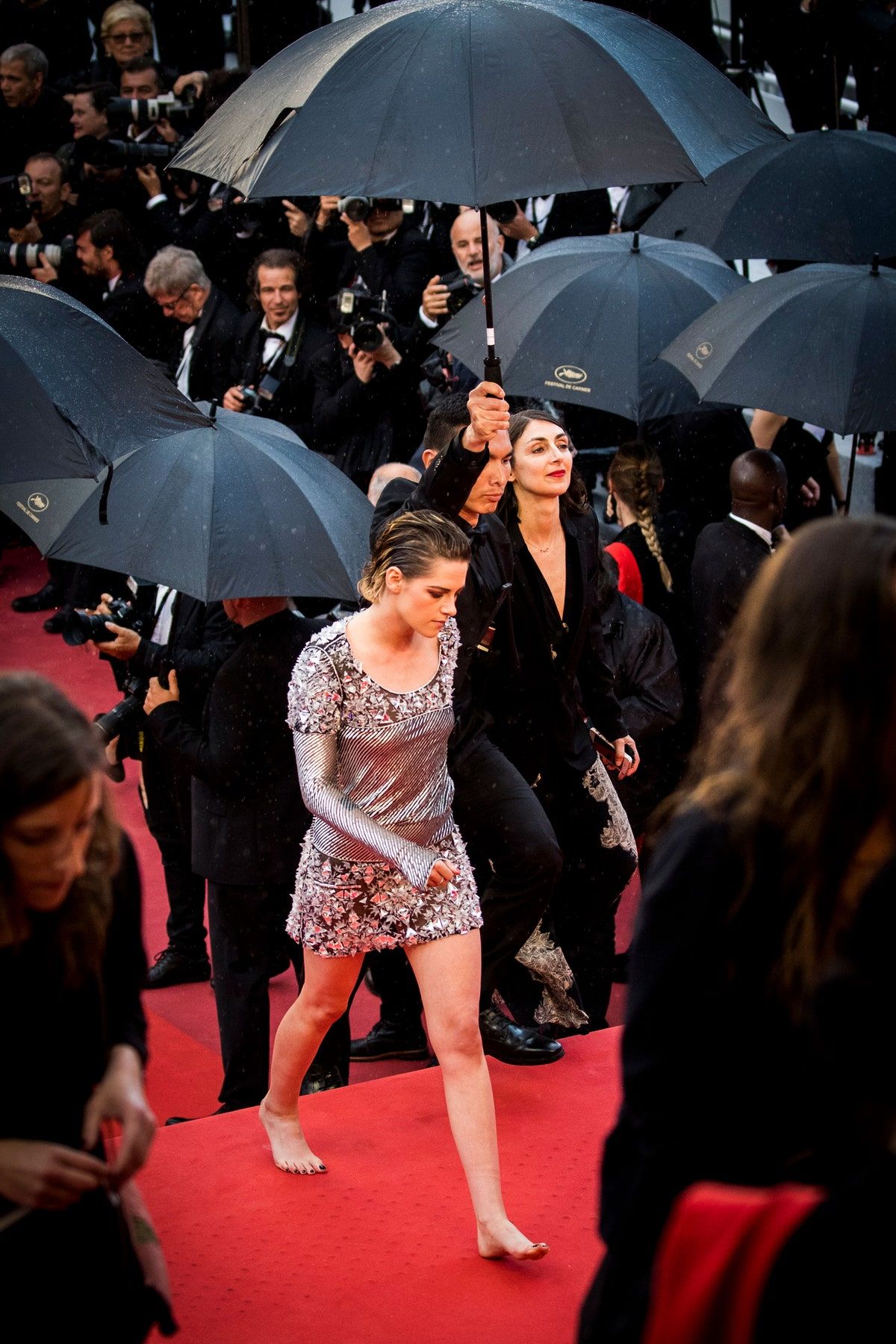 2018

Enough ink has been spilled about Kristen Stewart's Louboutin removal at the 2018 premiere of Blackkklansman to fill a library. Stewart, however, summed up her thoughts on the controversy most succinctly. "There's definitely a distinct dress code; people get very mad at you if you don't wear heels," said the actor in an interview with The Hollywood Reporter in 2015. "But if you're not asking guys to wear heels and a dress, you can't ask me either."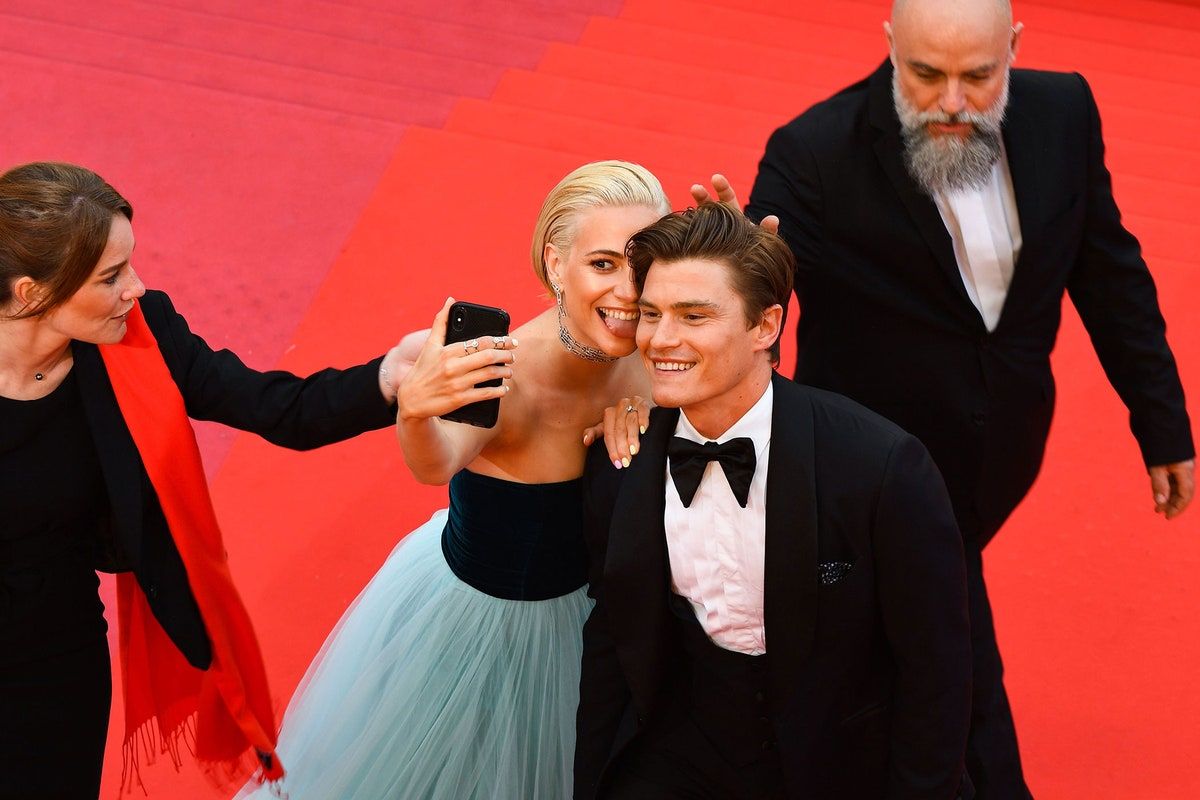 2015

The festival rules extend beyond what guests wear. No matter how chic your outfit is, red carpet selfies are off limits. Organizers banned the practice in 2018 with Institut director, Thierry Frémaux, decrying social snapshots. "It's not beautiful. It's grotesque. It's ridiculous," he said on Europe 1 Radio. "We want to restore a bit of decency." Despite the ban, guests-including the fabulous Pixie Lott and Oliver Cheshire-continued to get it for the 'gram.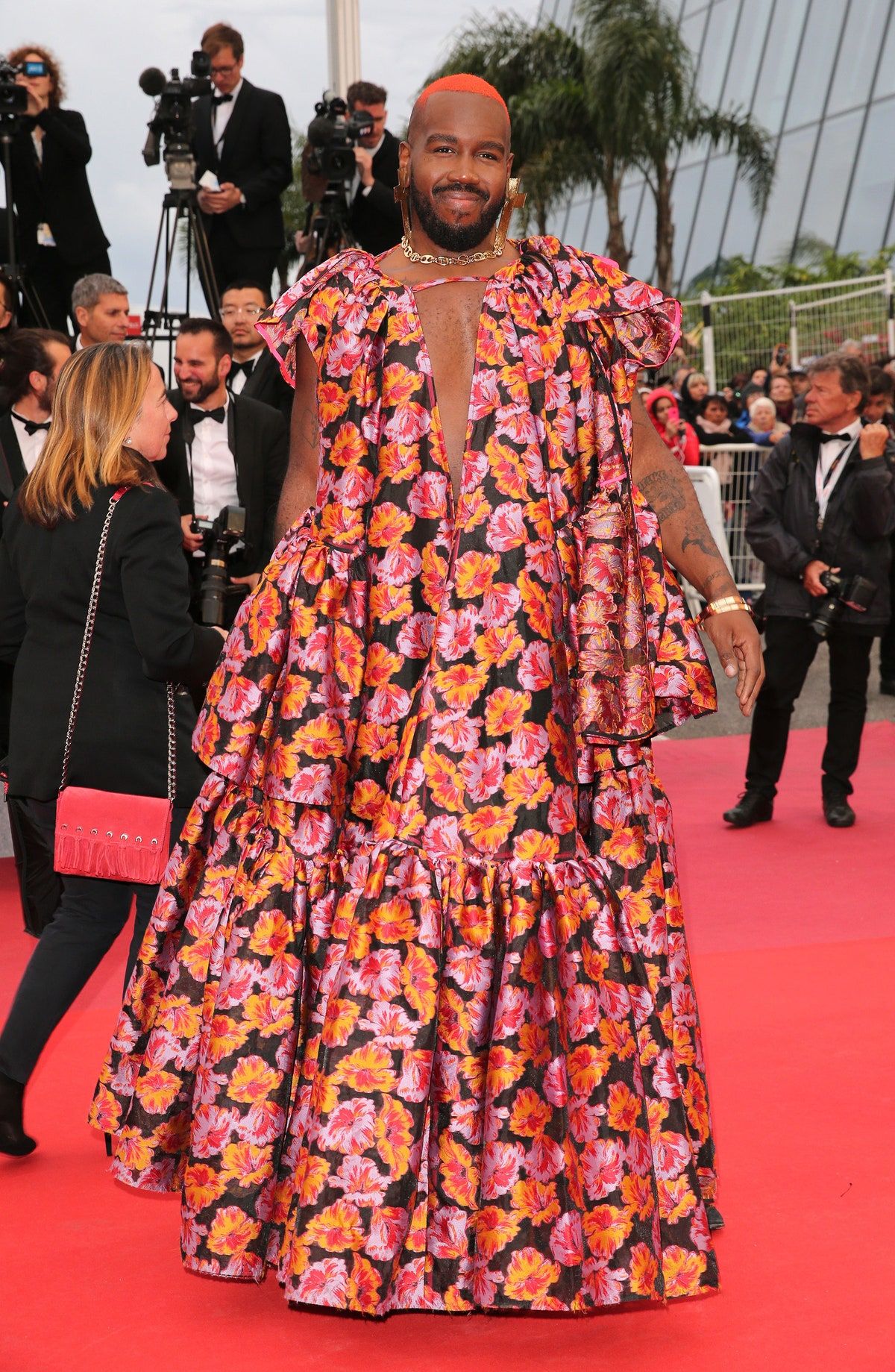 2019

A dress code based on rules from the last century leaves little room for fluidity. Last year, DJ Kiddy Smile shared the difficulties he faced at the festival when he chose to express himself rather than wear a standard suit and tie. His floral gown at the premiere of Pain and Glory was exceptional, and yet it almost didn't get on the carpet. Stopped by condescending gatekeepers who asked if his look was a "traditional African outfit" he was initially denied entrance. "For men, you have to wear a black tuxedo and a bow tie," Smile told Vogue after the event. "There's something very old school about it. I'm a cis man, but if you're gender-fluid or nonbinary, there is no space for you to exist within this protocol.