Since ancient times pearls have been synonymous with wealth and power. They deified monarchs and launched wars; Cleopatra even drank one to prove she was rich. After a brief interlude when pearls traded their luster of omnipotence for a ladylike reputation, they are reclaiming their ­status as markers of success.

Take Vice President Kamala Harris, whose signature strands signify solidarity with her Alpha Kappa Alpha sorority sisters. And that inauguration necklace designed by Wilfredo Rosado? He referenced hip-hop chains. Wars may no ­longer be waged for them, but the message is clear: These are not your grandmother's pearls.

Below, a brief history of the world's most beguiling gems.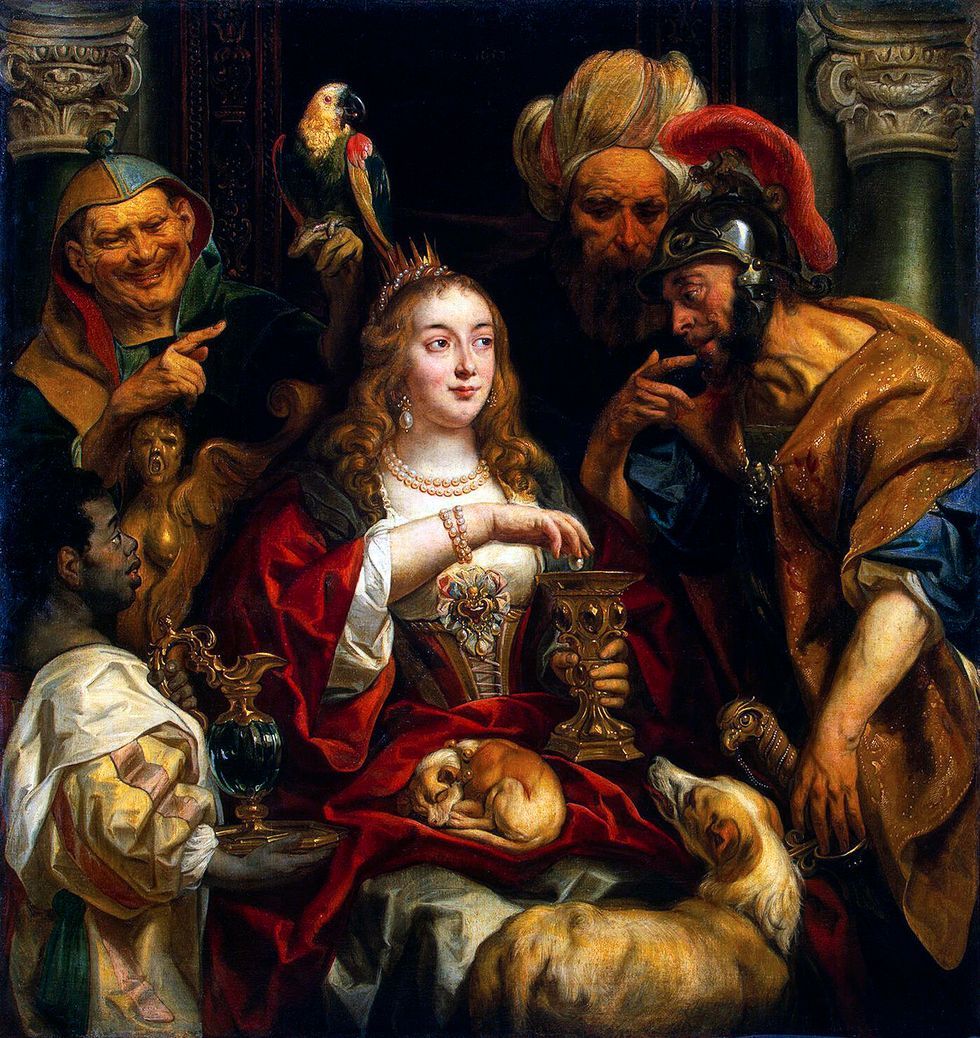 So great was Cleopatra's obsession with pearls that her lover Julius Caesar invaded Britain in 55 BC to plunder some of the beauties, which were abundant in Scotland's rivers.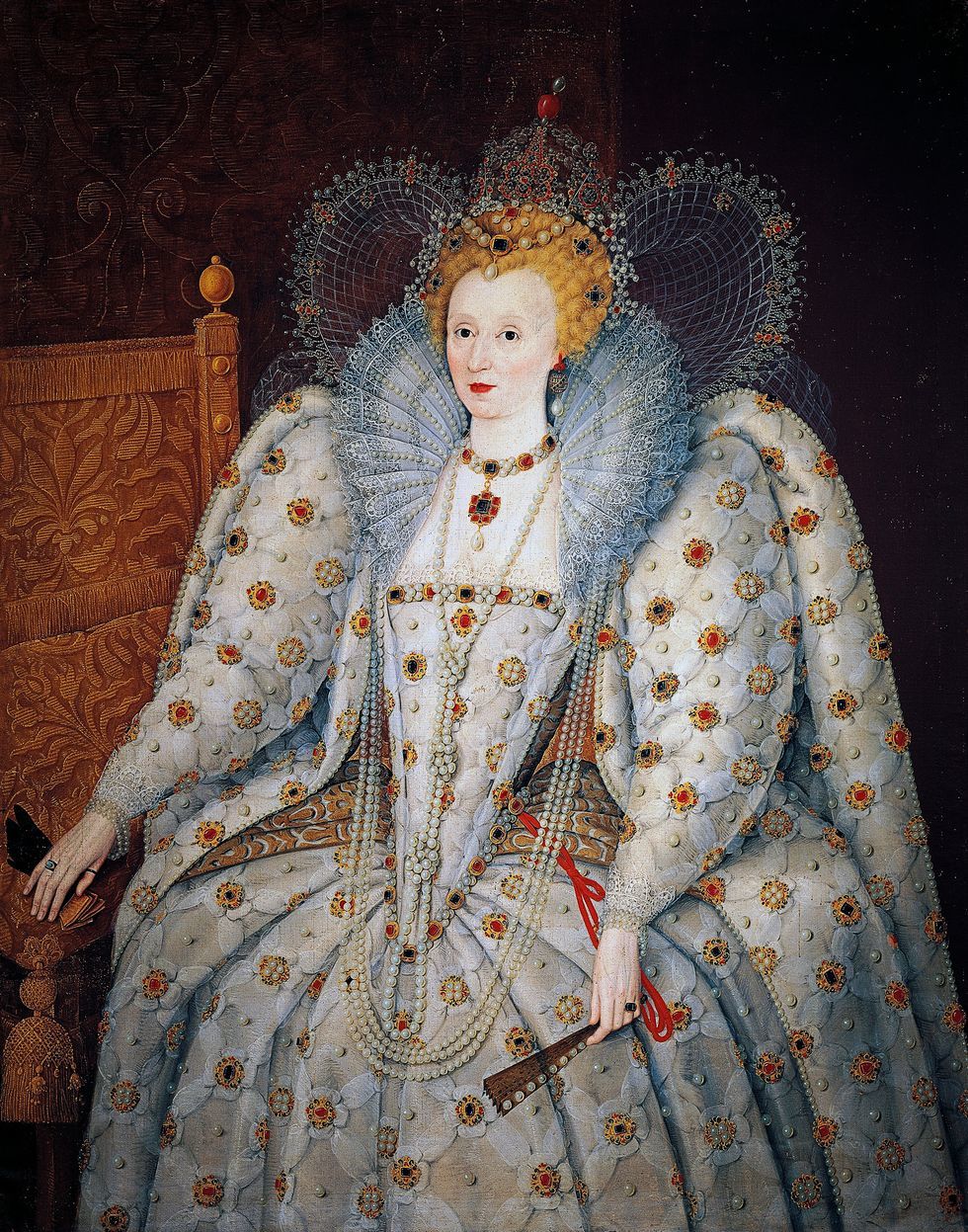 Queen Elizabeth I, who reigned from 1558 to 1603, used pearls to fashion her image as both Virgin Queen and almighty ruler. In this famous portrait by Marcus Gheeraerts the ­Younger, the monarch is laden with hundreds of pearls to under­score not only her wealth and power but also her Christian virtue and ­divine right.
The Persian Gulf was home to the most highly prized pearls until the end of the 19th century, when overfishing decimated the oyster ecosystem. Then, in 1893, Kokichi Mikimoto created the world's first cultured pearl, and the future of these gems was secured.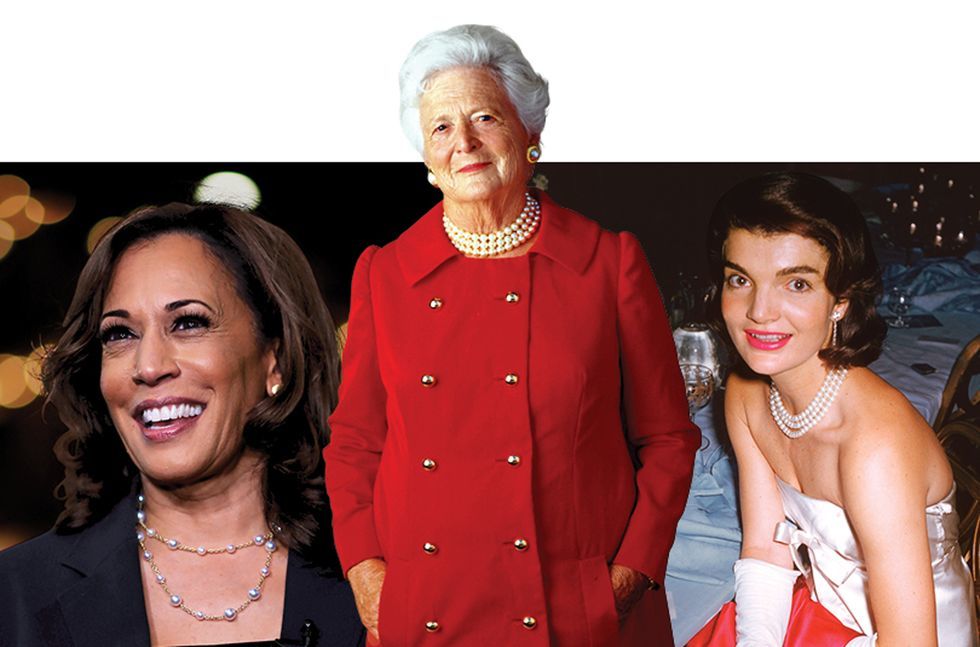 "Pearls are always appropriate," Jackie Kennedy famously said, and as first lady she made a three-strand pearl necklace her signature. Presidential wives from Mary Todd Lincoln to Barbara Bush have long favored pearls as a safe symbol of understated elegance. For Vice President Harris they represent something more: sister­hood, success, and female empower­ment.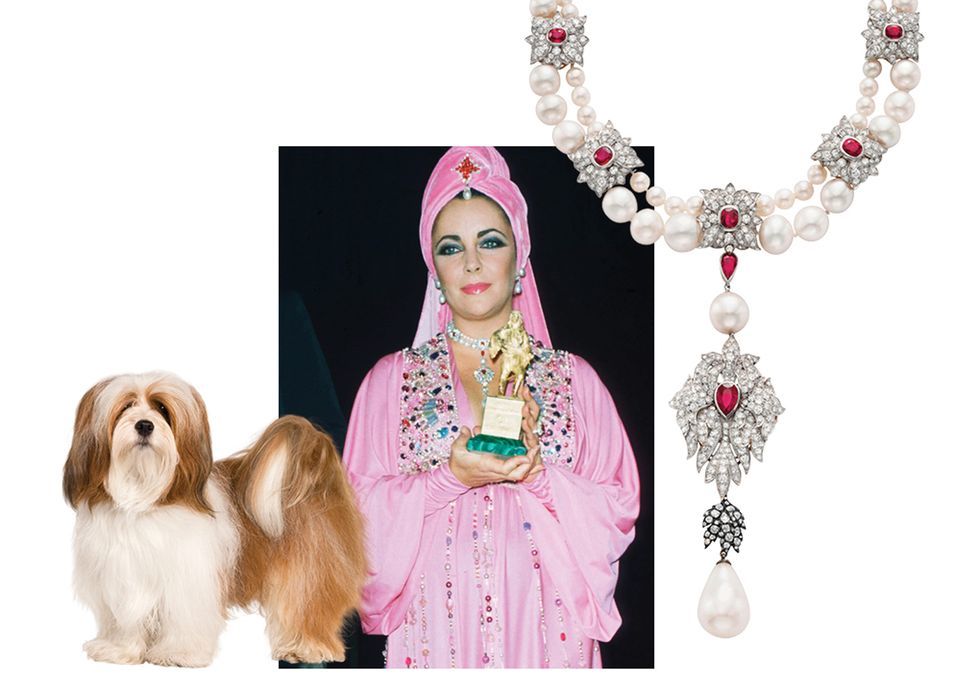 These days natural pearls appear in only rare vintage ­pieces. Take La Peregrina, a 51-carat pearl discovered in the 16th century that passed through the Spanish and French crowns before Richard Burton bought it for Elizabeth Taylor in 1969. But moments ­after she received the gift, it disappeared, only to be found in the mouth of one of her Lhasa Apsos. In 2011, the jewel fetched a ­record $11.8 million at Christie's.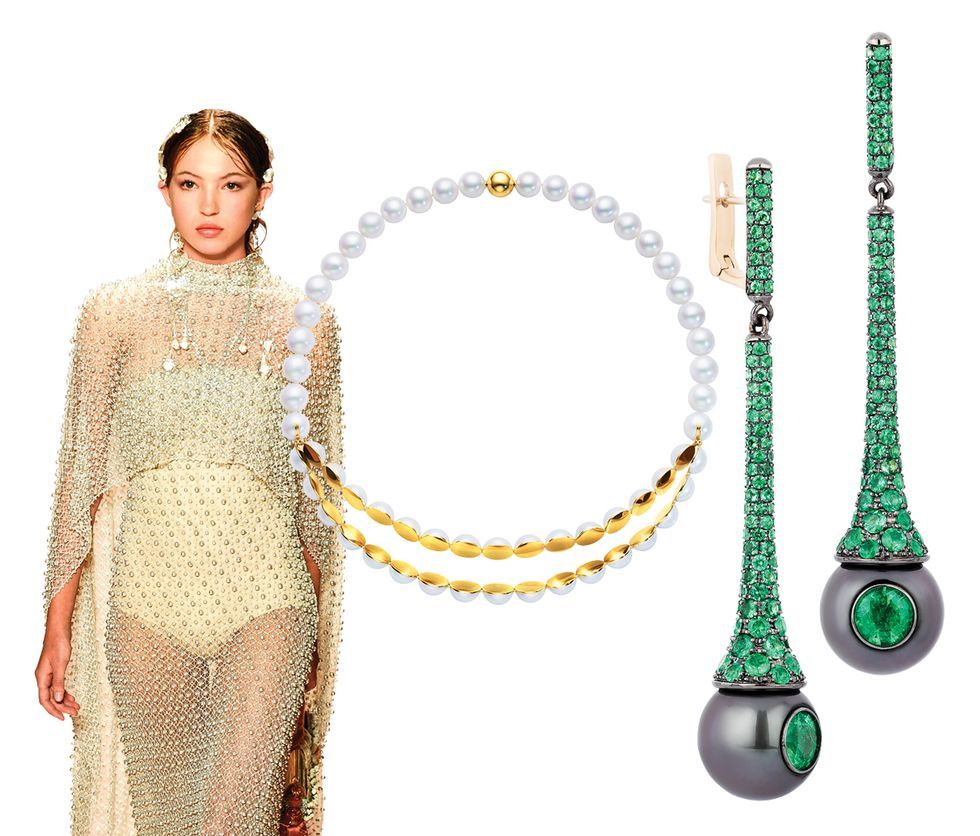 Over the centuries, how pearls have been used has evolved in innovative and artistic ways. Jewelry designer Melanie Georgacopoulos carves, slices, and manipulates pearls into modern minimalist designs, while Fendi (left) and Schiaparelli showed layers of voluptuous pearls at their January haute couture presentations in Paris. Wilfredo Rosado takes an irreverent approach, embedding striking black Tahitian pearls with vibrant emeralds, or incorporating symbols like marijuana leaves.