But there are other unwritten rules for guests to consider: Don't wear white, anything too revealing or a hat so wide or tall it would block the view of the person behind you.
You can wear tasteful black, and be sure to cover your arms.
"This is not a place to make a fashion statement for yourself," said Sally Kilbridge, deputy editor of Brides magazine. She ticks off more don'ts, including no miniskirts, plunging necklines and novelty socks, which have become a surprising trend at least among guests at American weddings.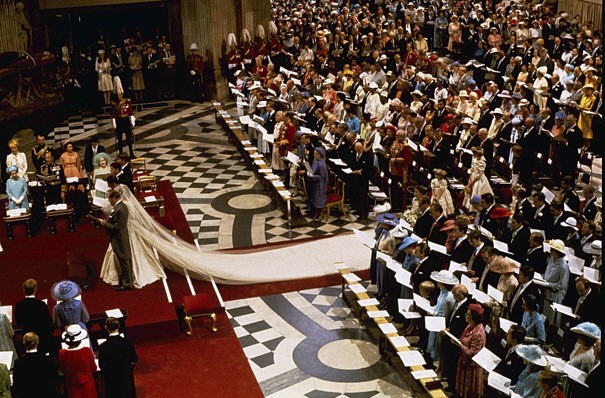 The attire worn to a British royal wedding is appropriate daytime wedding attire kicked up many, many notches, Kilbridge said. Everyone's outfit should be chic, elegant and suit the very formal, traditional occasion while not letting glitzy, black-tie, eveningwear trappings creep in, she advises.
Designer Reem Acra, who makes both red-carpet and bridal gowns, thinks Westminster Abbey could be the place for cocktail frocks, though. (Celebrities and fashion editors, after all, have long found reason to wear them before noon.)
"The female guests should wear cocktail dresses to the upcoming wedding," she said. "It's a very understated and classical look but very young and modern at the same time."