Travis Scott and Kylie Jenner are no strangers to the spotlight. Scott dominates the rap game, while Jenner leads in the beauty industry with her namesake brand, Kylie Cosmetics. When these stars collided, all eyes were on them. Since then, they have shared a number viral moments, and most importantly, started a family together, with daughter Stormi.

Like all Hollywood relationships, Scott and Jenner's has been somewhat diffcult to follow. From a hidden pregnancy to numerous marriage rumors, its hard to keep up with the Jenner-Webster's. Here, L'OFFICIEL recaps the definitive timeline of this star-studed romance. While some details remain undisclosed, here's what we know to be true.


March 2017: Jenner breaks it off with long term boyfriend, Tyga.


After a few months of no public outings or social media appearances, fans began to speculate that the duo split. It didn't take long for cheating rumours to erupt, but Jenner used her show, The Life of Kylie, to fight back against the baseless claims. When explaining her everlasting "bond" with the rapper, Jenner said: "There was absolutely nothing wrong with me and T. There was no crazy fight. We decided-well, I decided-that I'm really young. I don't want to look back in five years from now and feel like he took something from me, when he's really not that type of person."


April 2017: Jenner and Scott spotted at Coachella.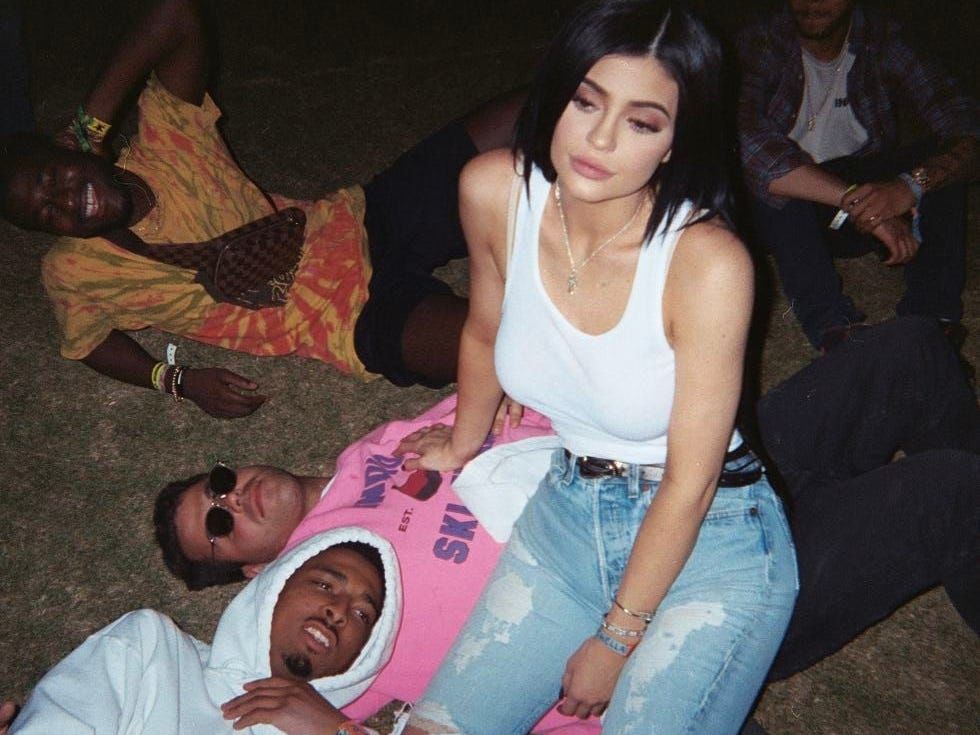 Jenner and Scott's romance started where many Hollywood love stories do: Coachella. While the pair knew each other long before being spotted holding hands at the major music festival in 2017, this was their first outing as more than "just friends." According to Jenner's ex-best friend, Jordyn Woods, the couple "hit it off" right away, and their realtionship only blossomed from there. Little did they know, they would be spending many more Coachella's together.


April 2017: Jenner and Scott make it official sitting courtside at an NBA playoff game.


Courtside at an NBA game is the official site for the celebrity first date, so it makes sense that Jenner and Scott made their loved-up debut while watching a Houston Rockets game. While they had yet to confirm their status as a couple, the chemistry could not be more evident.


May 2017: Jenner goes from Scott's gig to the Met Gala.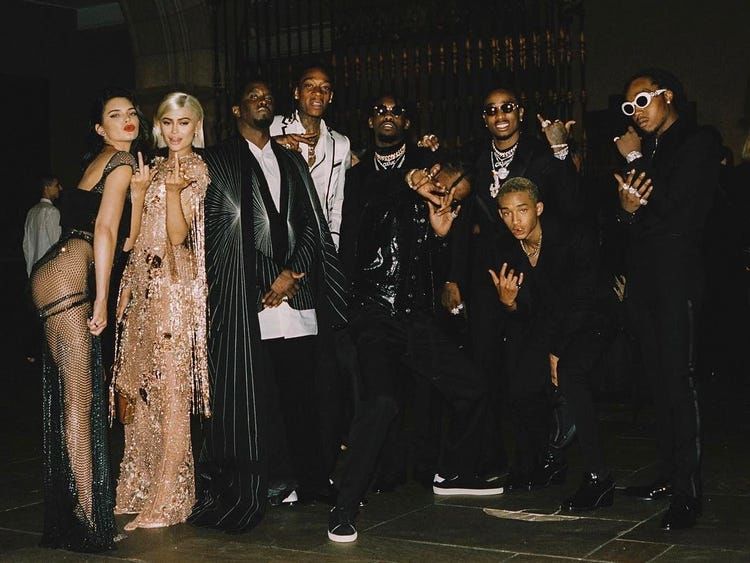 While the couple did not formally attend the renowed Met Gala together in 2017, Jenner revealed that she had flown from Boston to New York City just days before the event as a result of wanting to see Scott perform for his fans up North. While they both graced the Met's red carpet, the duo only appeared in one photo together, surrounded by friends and family.


May 2017: Jenner joins Scott on his Birds Eye View tour.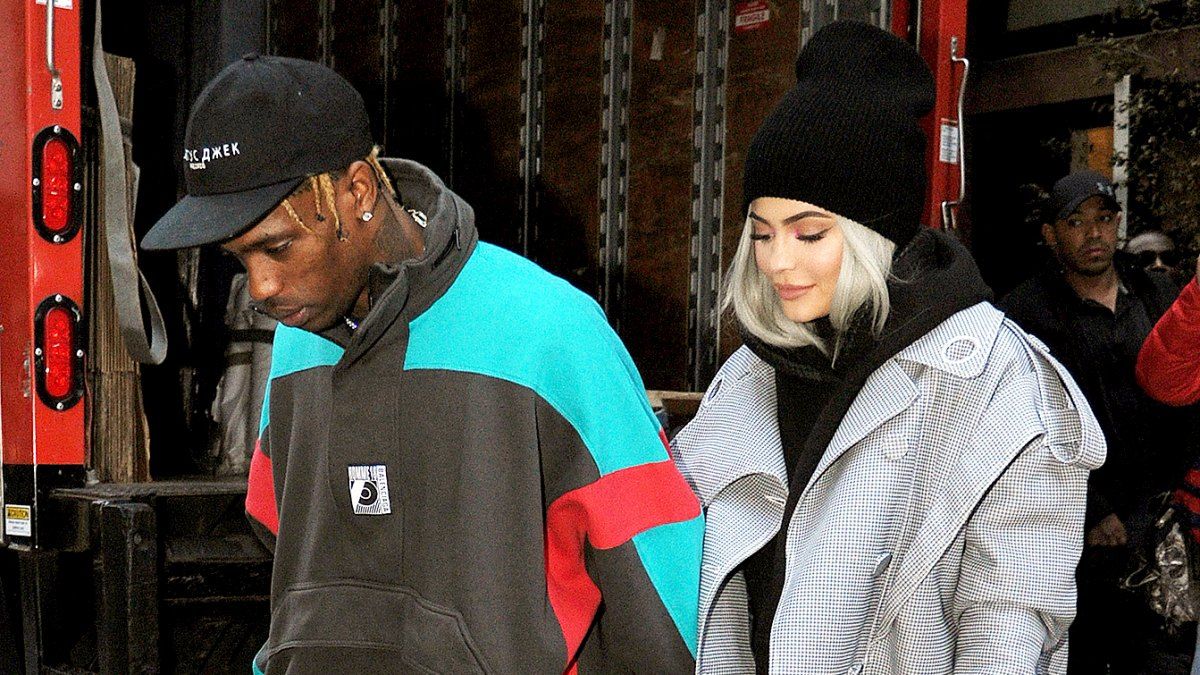 In an interview with GQ, Jenner revealed that when considering thier next steps as a couple "[Scott] said, 'I'm going back on tour-what do we want to do about this? Because we obviously liked each other.'" To which Jenner eagerly replied, "I guess I'm going with you." In the interview she recalled this moment as, "riding off into the sunset."

When Jenner joined Scott the Internet began to obsess over their relationship. Soon after, Scott released his single "Butterfly Effect." While the song never mentions Jenner's name, Scott makes several refrences to the way he cares for her. As a way of cementing his allusions to Jenner, Scott posted a photo of them descending the stairs of a private jet captioned ""BUTTERFLY EFFECT 🦋🦋🦋🦋🦋.."


June 2017: Scott and Jenner get matching tattoos.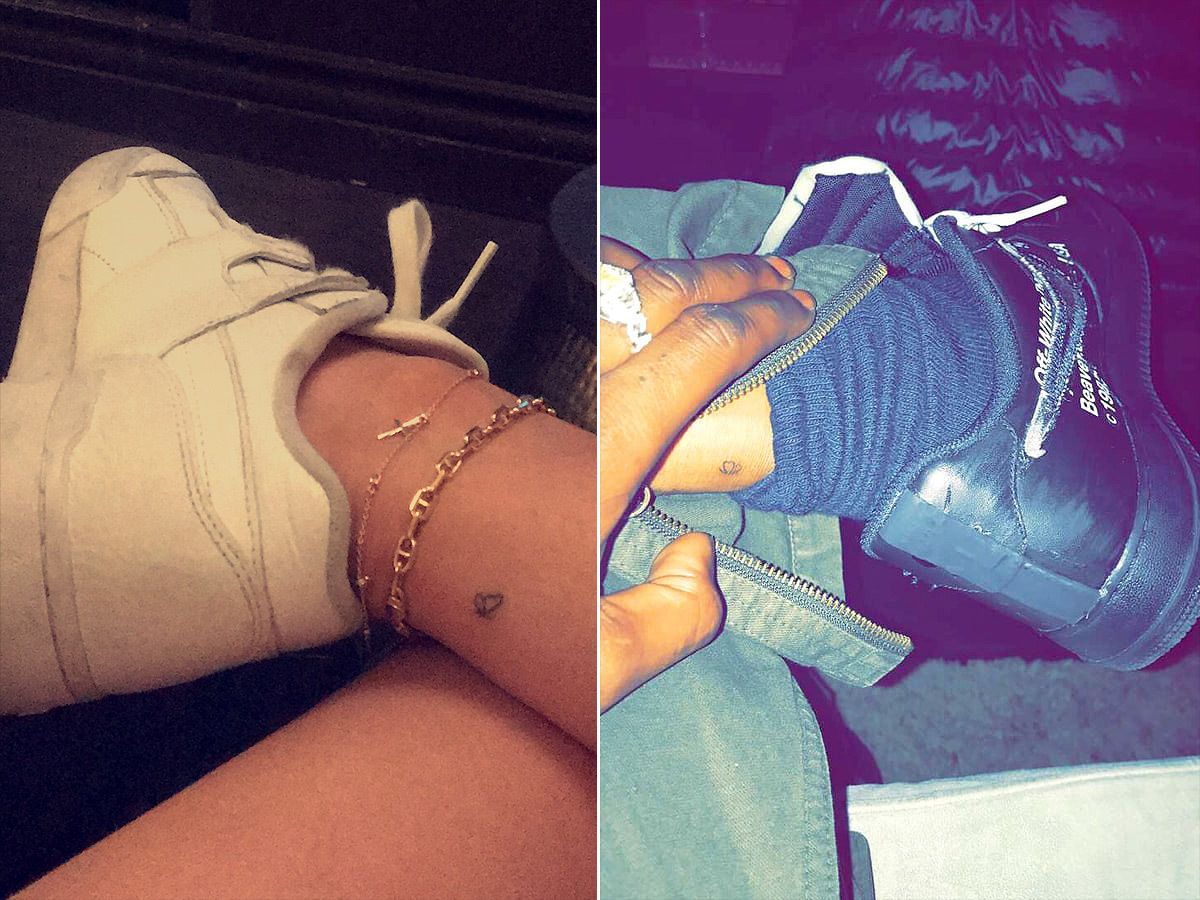 At this point, Scott and Jenner openly shared their relationship with the masses. They even revealed that they got matching butterfly tattoos to their respective Snapchat followers. The tattoo which is certainly connected to Scott's hit song, has recently taken on a new meaning as a symbol commonly associated with their daughter, Stormi.


September 2017: Jenner becomes pregnant.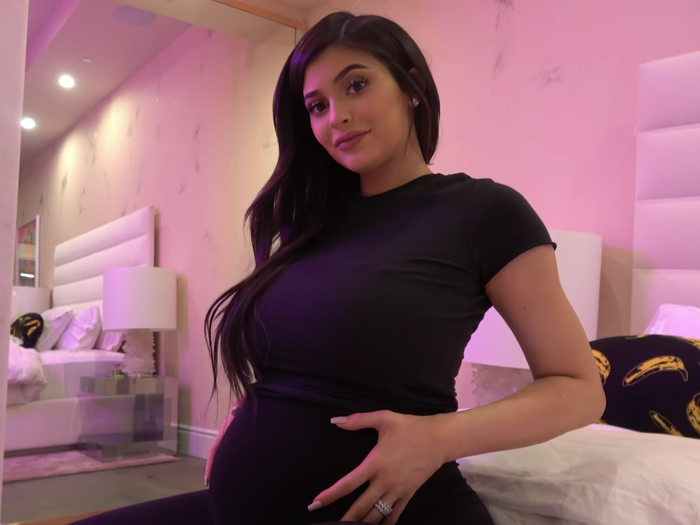 When TMZ broke the news that Jenner was expecting a child with Scott, the Internet went crazy. Jenner was spotted a few times sporting baggy clothing before totally distancing herself from the public eye. She rarely posted on social media platforms, and remained out of sight for months. The pregnancy was never confirmed by either Scott or Jenner, but the context clues suggested the speculation was truthful.


Februrary 2018: Stormi Webster is born.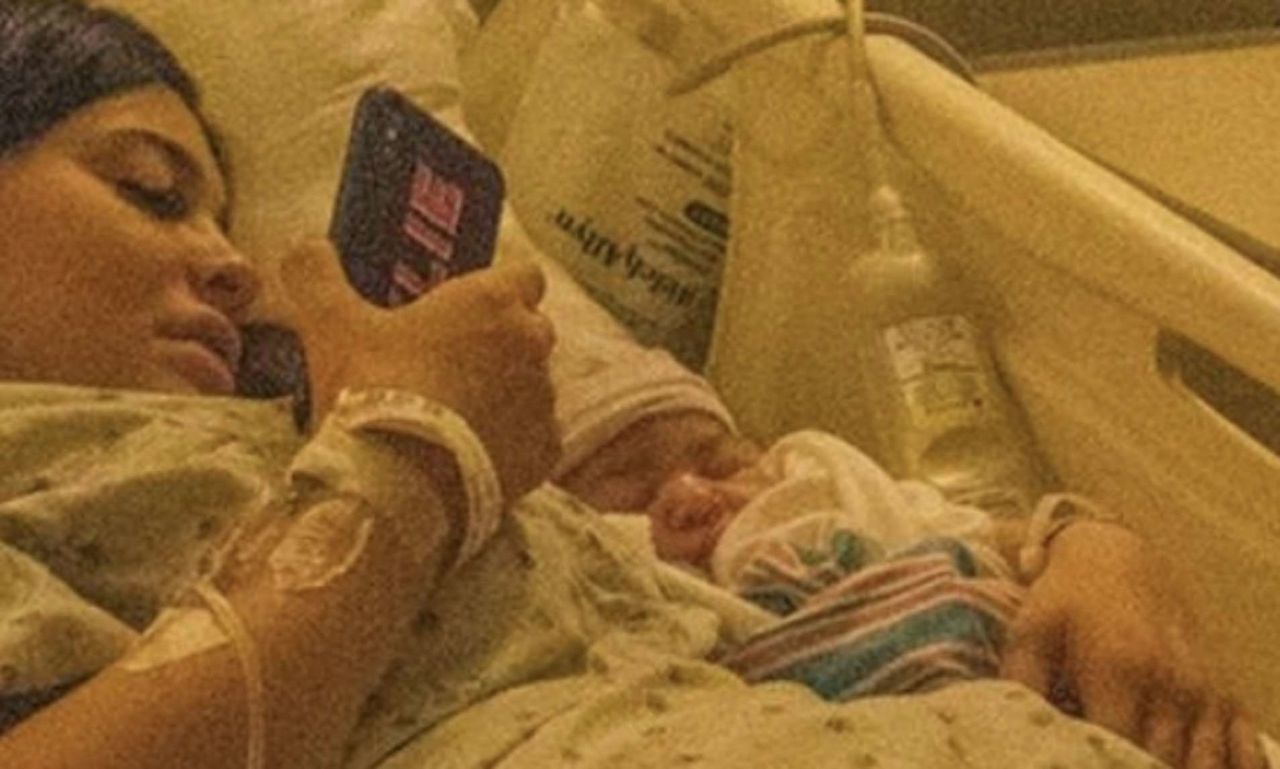 Upon the adorable Stormi Webster's arrival, Jenner finally resumed her presence on social media with the annoucement of her daughter's birth. As a way of explaining her absence she took to Instagram with an emotional message which said she apologized for her silence and described her experience carrying and giving birth to Stormi.

A few days after her initial message, Jenner shared a wholesome photo of Stormi's small hand wrapped around her thumb. The post broke the Internet, of course, and also announced that Stormi would be taking Scott's real last name, Webster.


February 2018: Jenner shows off her push present.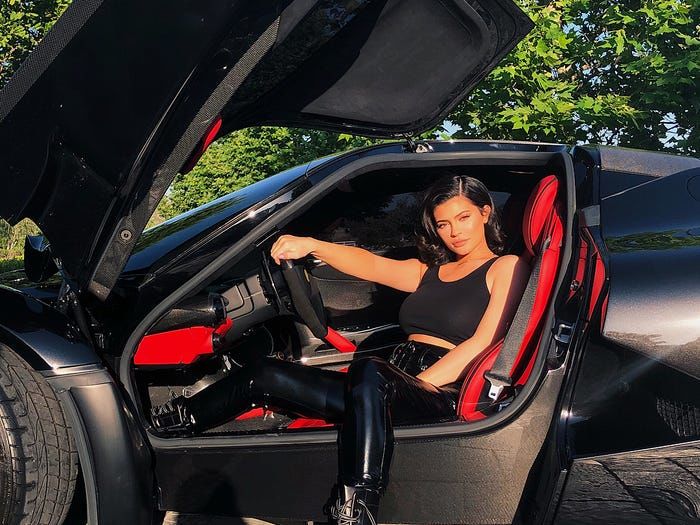 One of Scott's first acts as a father was gifting Jenner a $1.4 million dollar Ferrari as a way of thanking her for bringing Stormi into the world. The stellar car was an extremelly rare model of the Ferrari LaFerrari. It was one of the mere 500 that were ever made, and an excellent addition to her ever-growing collection. Jenner took to Instgram to show off her newest toy, proving that she was the epitome of a cool mom just weeks after giving birth.


April 2018: Jenner and Scott go to Coachella as an official couple.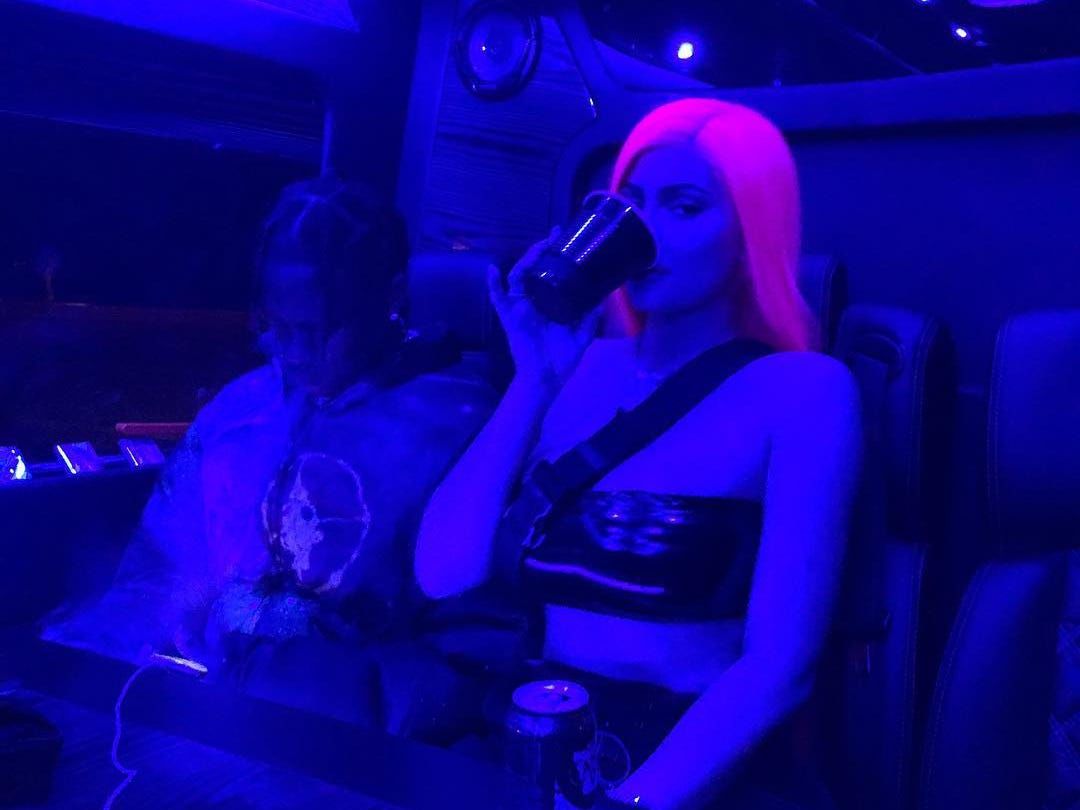 Scott and Jenner's return to Coachella in 2018 marked one year since their first appearance together. In just a matter of 365 days the couple solidified their relationship, had a baby, and took the world by storm.


April 2018: Jenner rents out Six Flags for Scott's birthday celebration.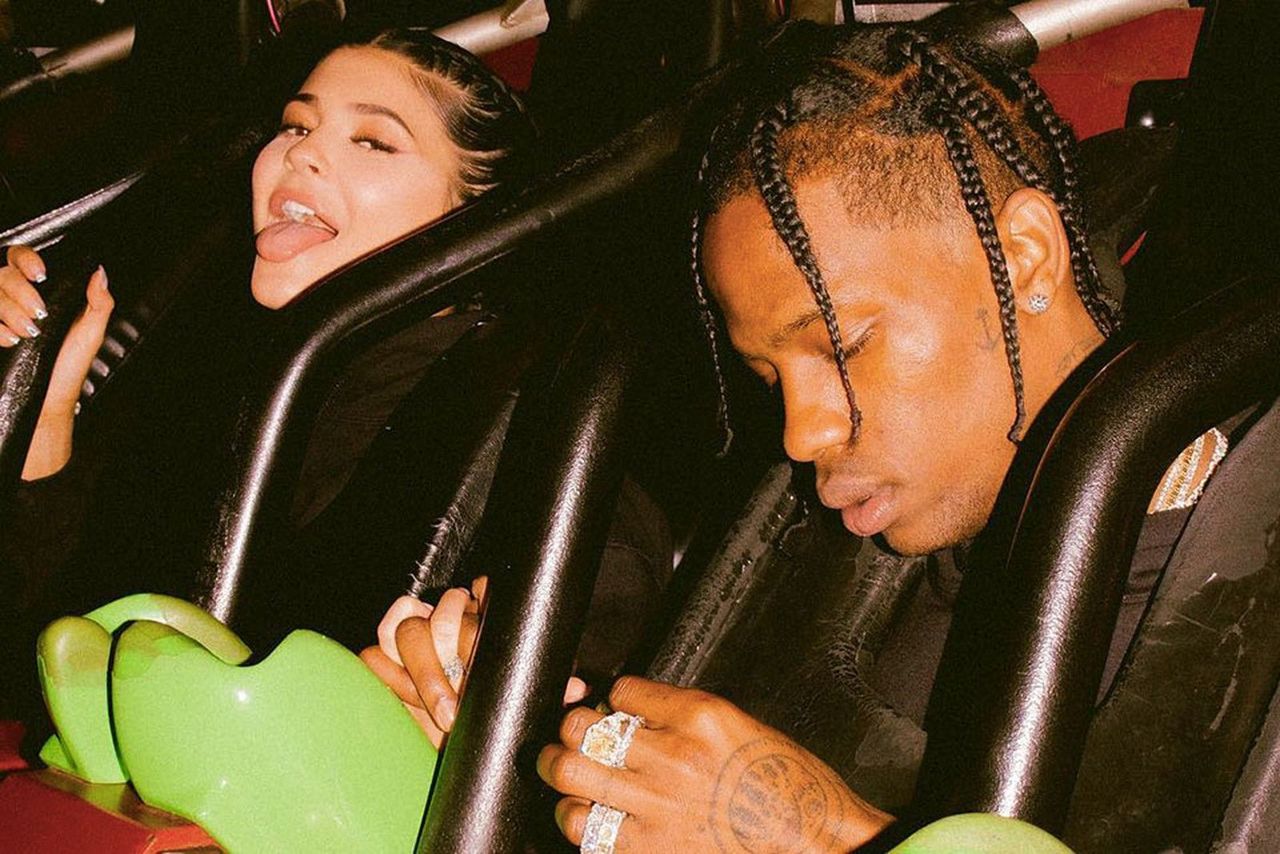 In true Jenner style, the star rented out the entirety of Six Flags to celebrate Scott's birthday. The extravagant move was due to the fact that Scott had never been to an actual theme park, despite naming his newest album, Astroworld, after one.


May 2018: The Jenner-Webster clan takes its first vaction together.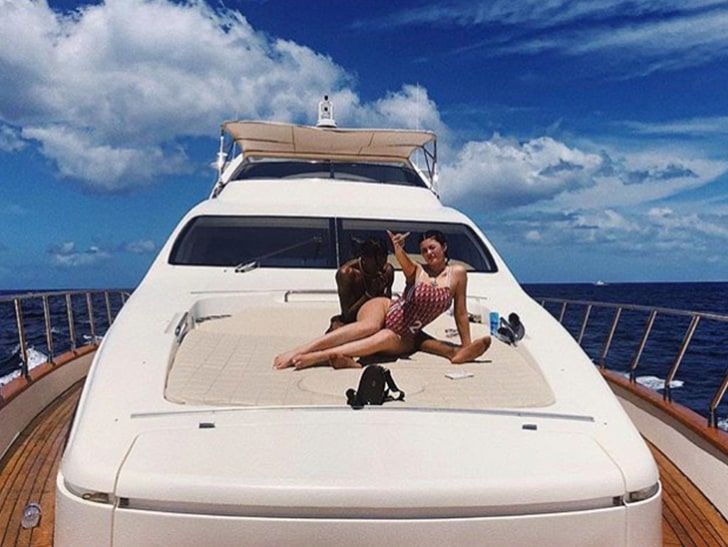 Stormi, Scott, and Jenner made their international debut in Turks and Caicos just a few months after Stormi's birth. The couple shared many romantic snaps, proving that they were still going strong.


May 2018: Jenner and Scott attend the Met Gala together.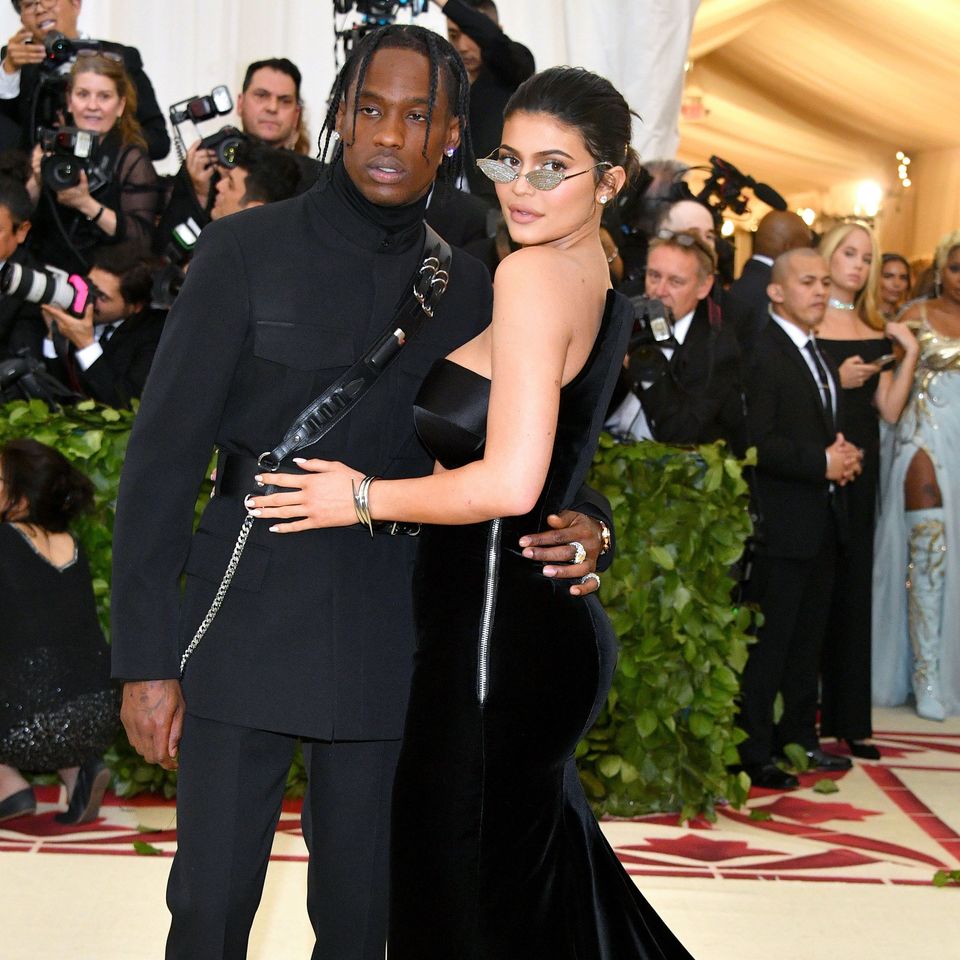 Jenner and Scott made their first red carpet appearance together at the Met Gala's Heavenly Bodies exhibit in 2018. The couple stunned the crowds with matching black ensembles, a contrast to the many lavish looks of the night.


June 2018: Scott and Jenner jet to France.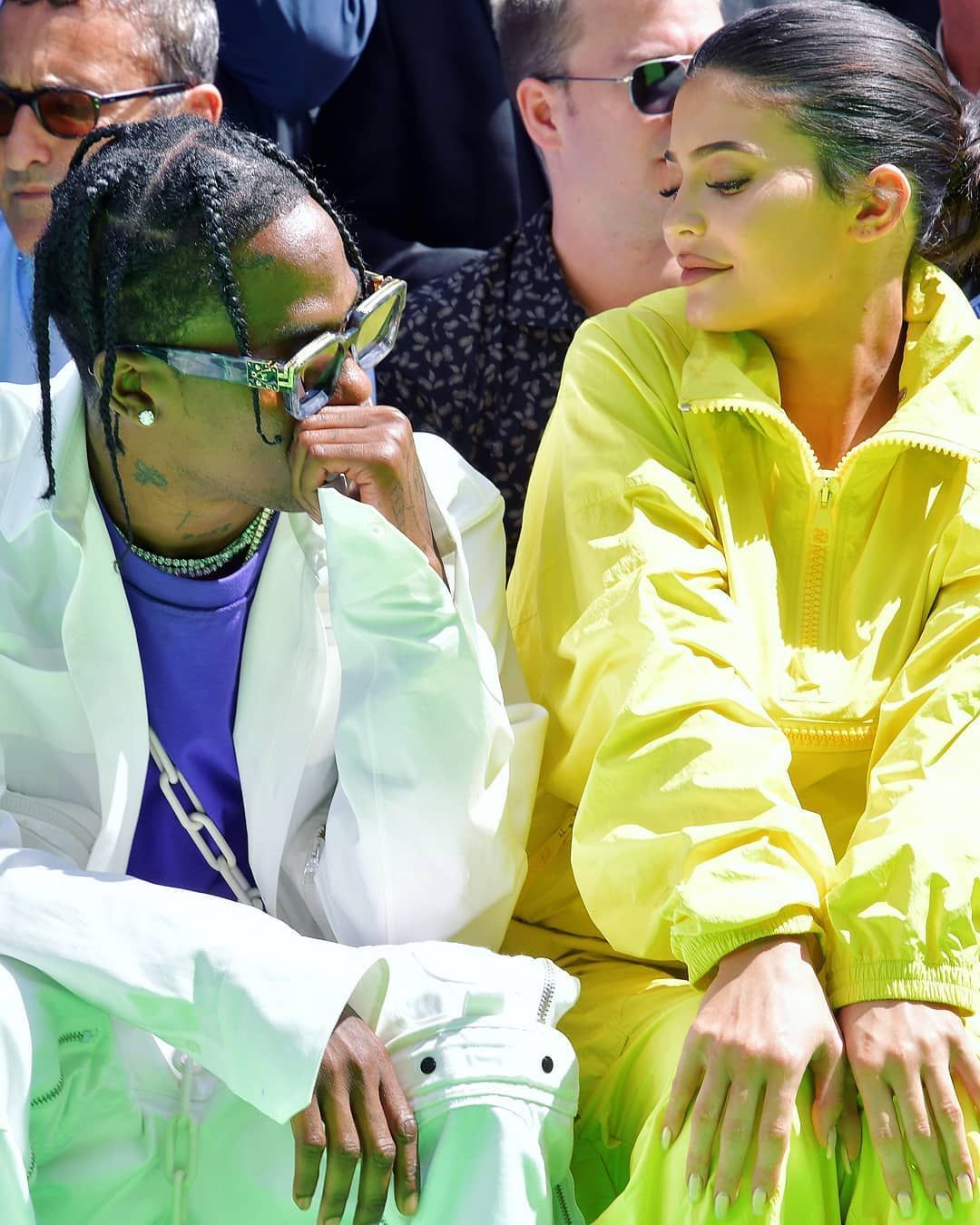 Stormi, Scott, and Jenner were joined by the rest of the Kardashian clan in France for a trip to Nice and an appearance at Paris Fashion Week. The notable family sat front row at Louis Vuitton's Spring/Summer 2019 menswear show.


July 2018: Scott and Jenner are GQ's cover stars.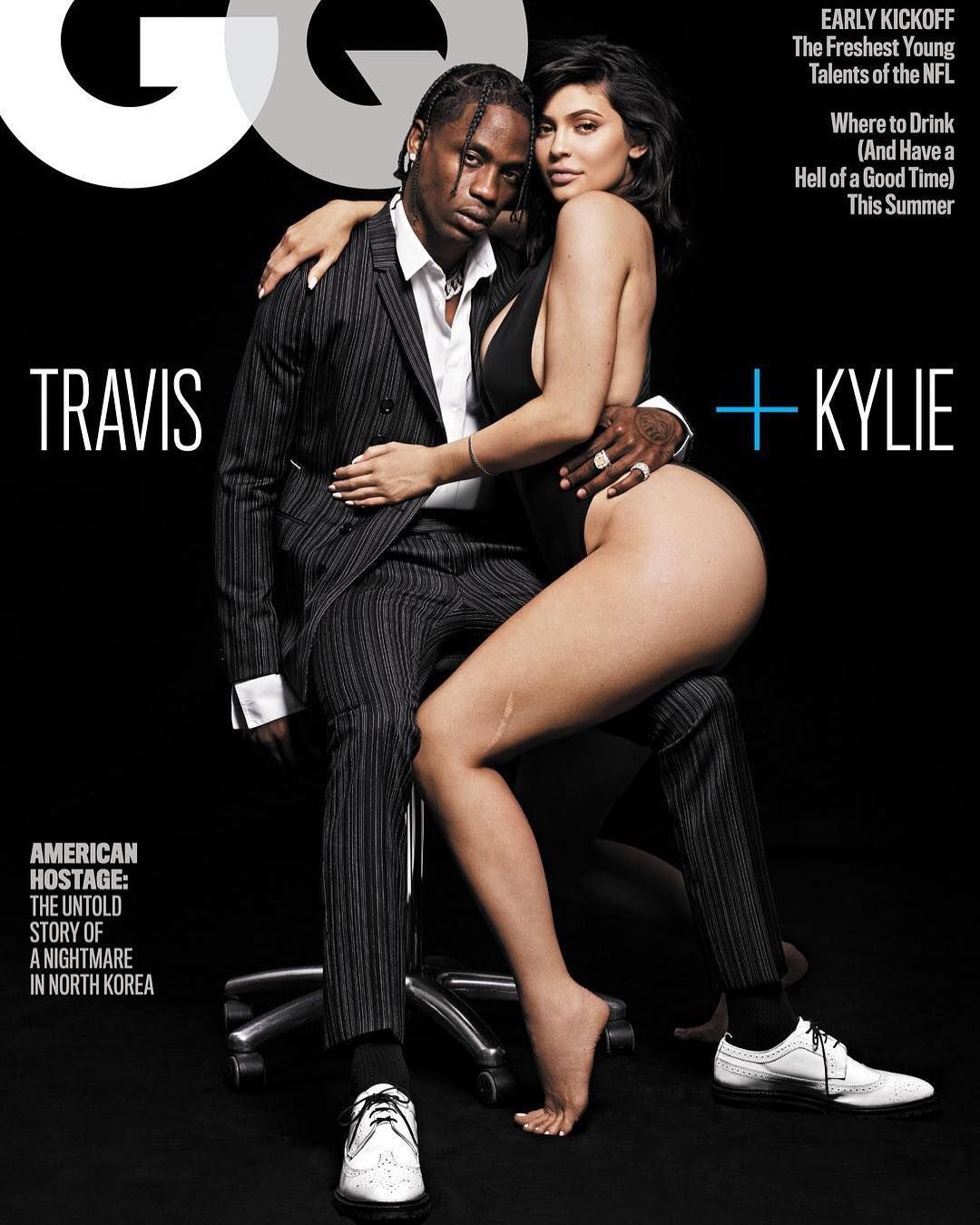 The couple posed together for the cover of GQ in July, 2018. This was their first ever joint photoshoot and interview, once again establishing the seriousness of their relationship. The pair revealed intimate details about their relationship with the public, one of them being Scott's opulent floral birthday present for Jenner.


August 2018: Scott releases his third studio album, Astroworld.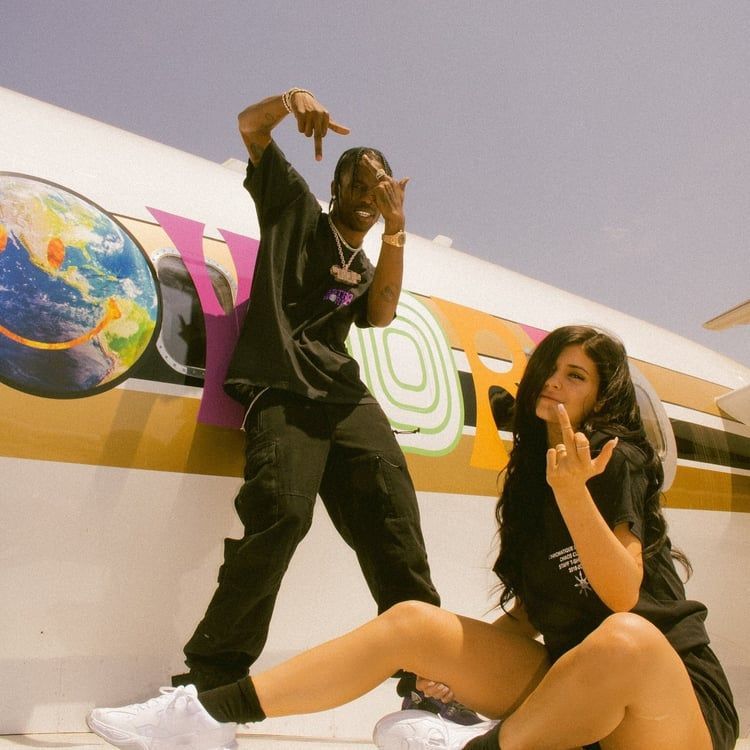 The Astroworld era was the height of the couple's relationship. From Jenner and Stormi joining Scott on tour to the pair's appearence at the MTV Music Awards, the public got a hefty dose of coupled content. Scott's album similarly included several allusions to Jenner with suggestive lyrics like "baby mama cover Forbes, got these other bitches shook."

Jenner even shared a video of her and Stormi visiting Scott on his Wish You Were Here Tour. The clip, which was uploaded to Jenner's YouTube channel, reveals how Stormi had a personalized room at every stop on Scott's tour.


Decemebr 2018: Scott suggests there is a proposal on the horizon.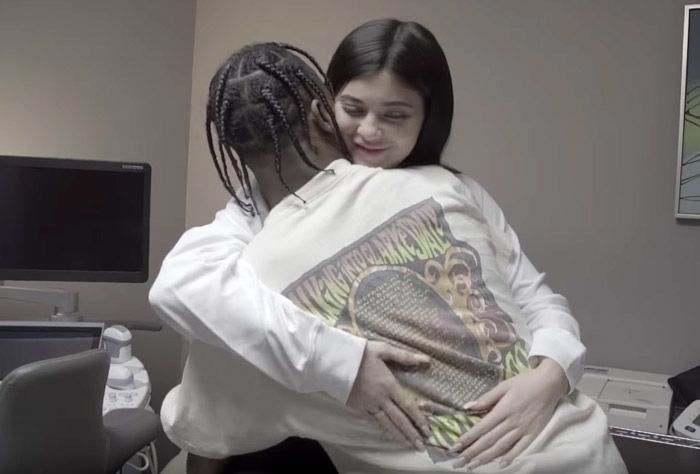 In an interview with Rolling Stone, Scott said, "We'll get married soon. I've just got to sturdy up—I've got to propose in a fire way." He also added: "It got to a point where I was like, 'I need her with me to operate. She's that one.'"


Februrary 2019: The couple takes on the Grammys together.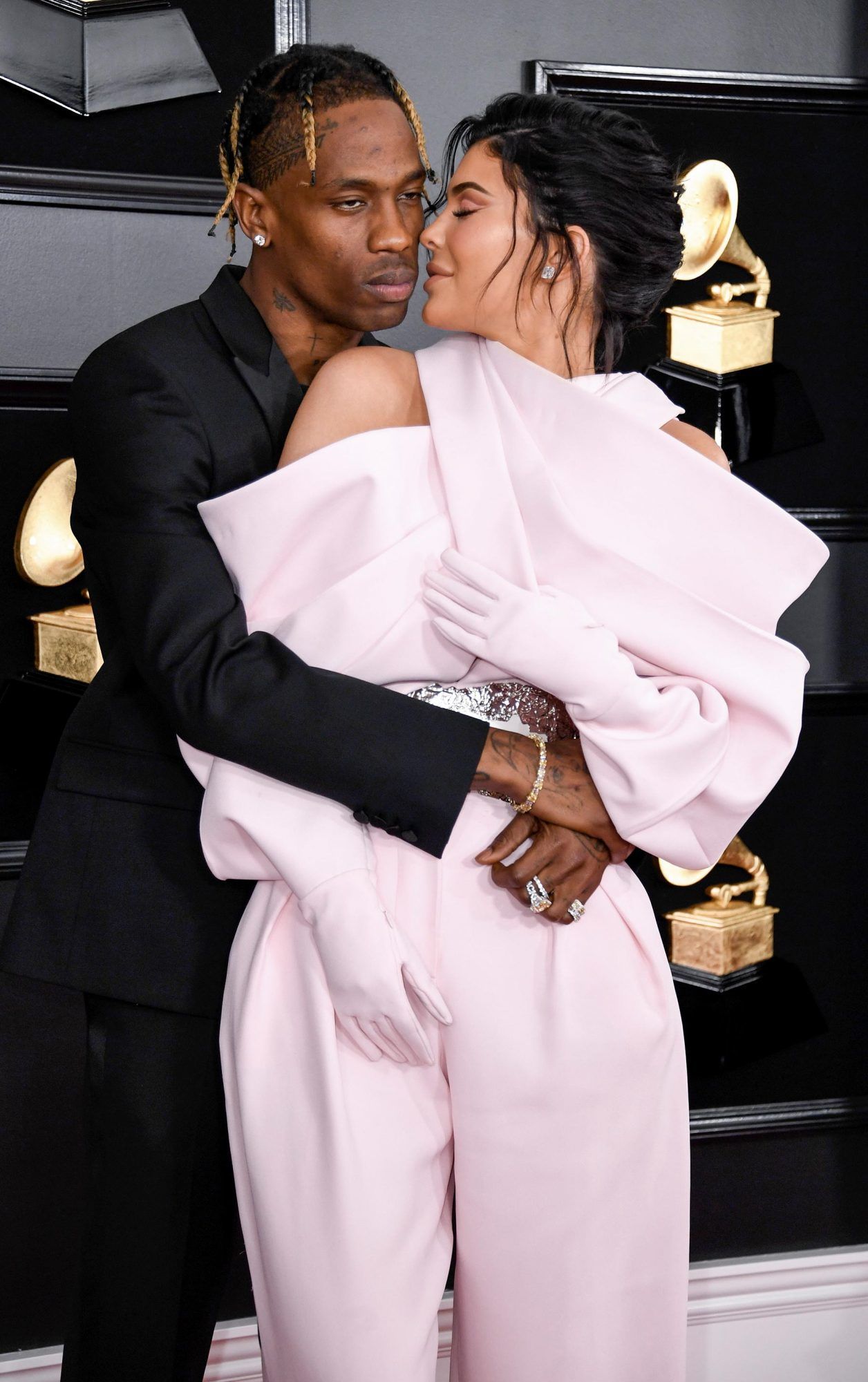 When Scott was nominated for three Grammys-Best Rap Song, Best Rap Performance, and Best Rap Album-Jenner accompanied on him the red carpet.


May 2019: Jenner and Scott stun on the Met Gala's Pink Carpet.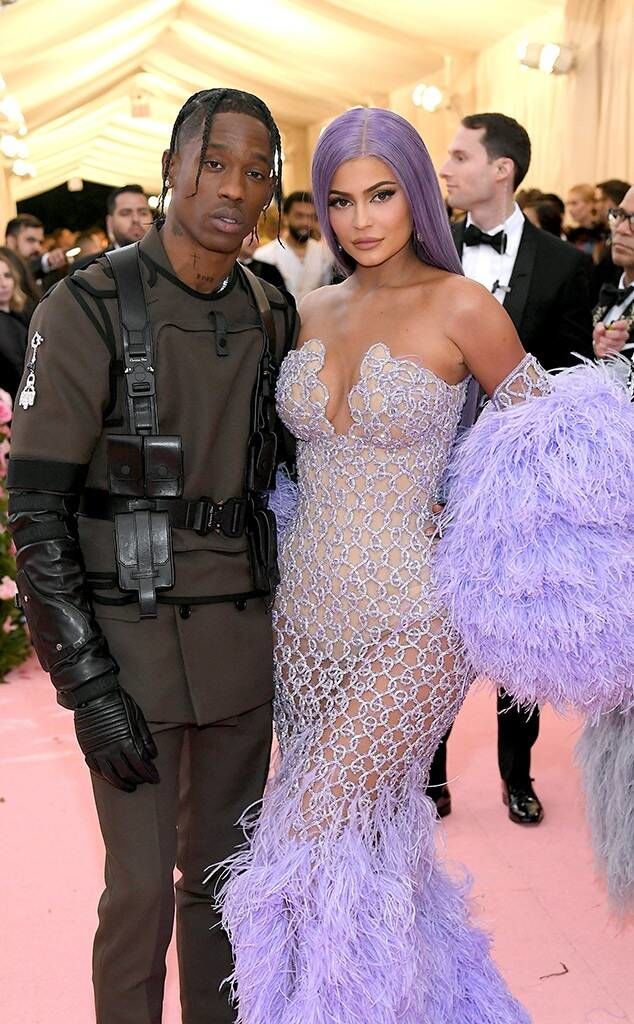 Jenner's purple feathered look was adored by the masses, and Scott's monochromatic emsemble let her outfit take center stage. The couple shared a number of kisses on the pink carpet, looking loved-up as ever.


October 2019: Scott and Jenner take a break.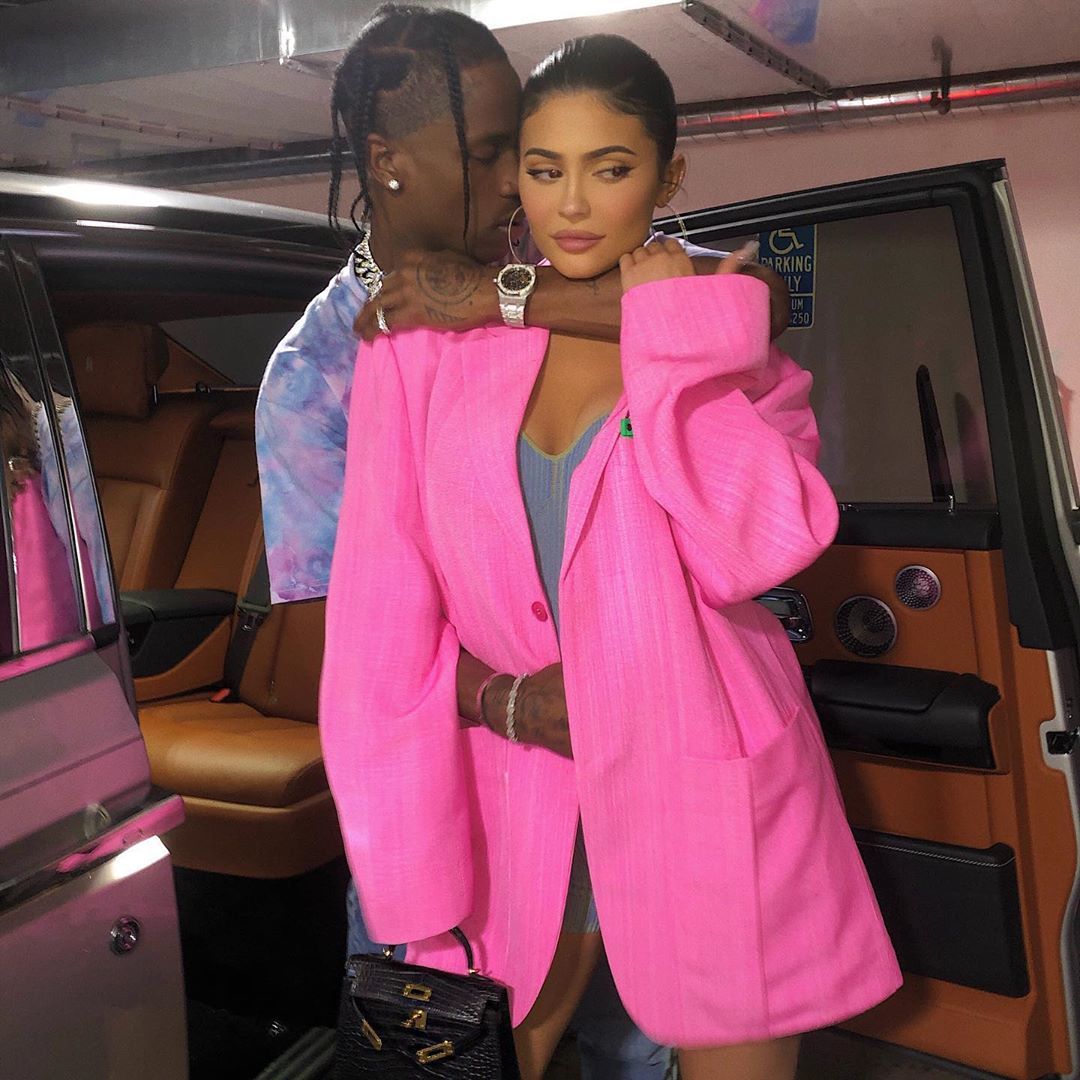 Soon after flying solo at Justin and Hailey Bieber's wedding, Jenner confirmed that she was stepping back form her realtionship with Scott. On Twitter, the makeup mogul wrote, "Travis and I are on great terms and our main focus right now is Stormi, our friendship and our daughter is priority."

Jenner and Scott's fans were heartbroken, but the pair continued on as co-parents, coming together on special holidays for the sake of thier young daughter. Inside sources suggested that the break would not last forever, and that the couple would reunite once again.


March 2020: Scott and Jenner reportedly get back together.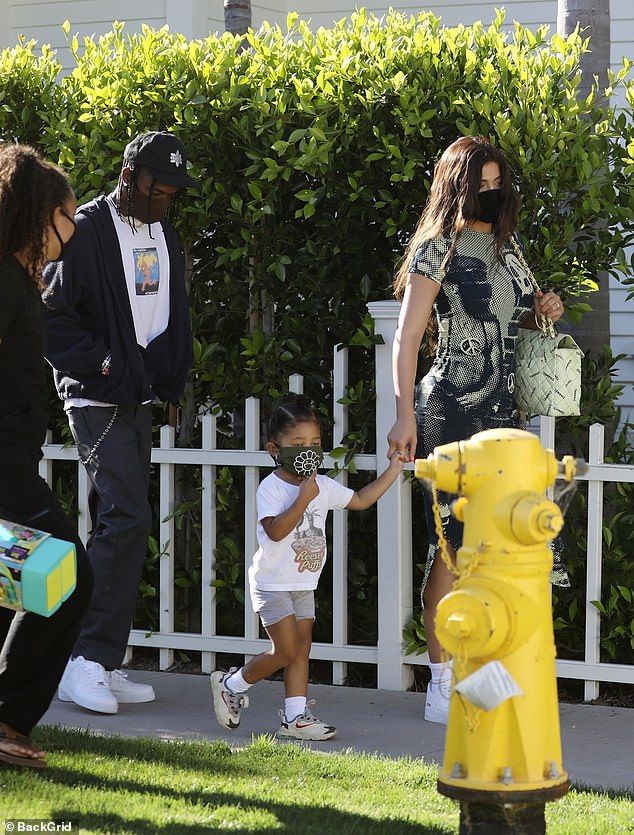 After Jenner posted some throwback snaps of her and Scott on Instagram, the media confirmed that the couple had gotten back together. In the wake of the COVID-19 epidemic, the couple reportedly moved in together so they could succesfully co-parent Stormi. The rapper appeared in a number of Jenner's social media posts, giving the public subtle insights into thier rekindling.

Since then, the couple has yet to completely confirm the status of thier relaitonship. Some reports claim that they are not officially back together, but working on developing trust for one another, so that one day they may be able to reunite indefinitely. Jenner has posted a few photos with Scott on her Instagram in recently months, proving they are are still in communication, but making an effort to stay out of the public eye.