Adam Driver may be the new face of Burberry, but he's got the legs of a horse in the ad for their new men's fragrance, Burberry Hero. The scent is Burberry Chief Creative Officer Riccardo Tisci's first fragrance for the brand after being appointed in 2018, and it follows the launch of the top-selling women's fragrance, Burberry Her.

The minute-long commercial featured the House of Gucci actor shirtless on a beach at dusk, running rapidly toward the water with a horse. However, after diving in with his four-legged companion, he emerges from the water as a centaur. Set to the soundtrack of "Two Weeks" by FKA Twigs, interestingly, the ad, directed by Jonathan Glazer of Academy Films Music, exudes sexual undertones. The commercial concludes with a voiceover of Driver saying, "Burberry Hero, the new fragrance for men." Several campaign photos were taken alongside the ad of Driver dramatically walking through the water as well as pulling the horse's mane.




"Enigmatic and adventurous, Burberry Hero is an enthralling marriage of strength and subtlety, power and compassion, athleticism and creativity," the product detail description on Burberry.com reads. "A new masculine spirit exploring the house codes of duality and the power of the animal kingdom. A man in search of transformation and metamorphosis; a new modern heroism. Our vision is challenging the traditional stereotypes of masculinity, empowering you to transform to find the courage to embrace who you truly are. Featuring a positive and heroic lead, the campaign sees man and horse mirror each other in their movements, pushing their physical limits to transform into a mythical creature – a metaphor for personal transformation. A new man. A hero."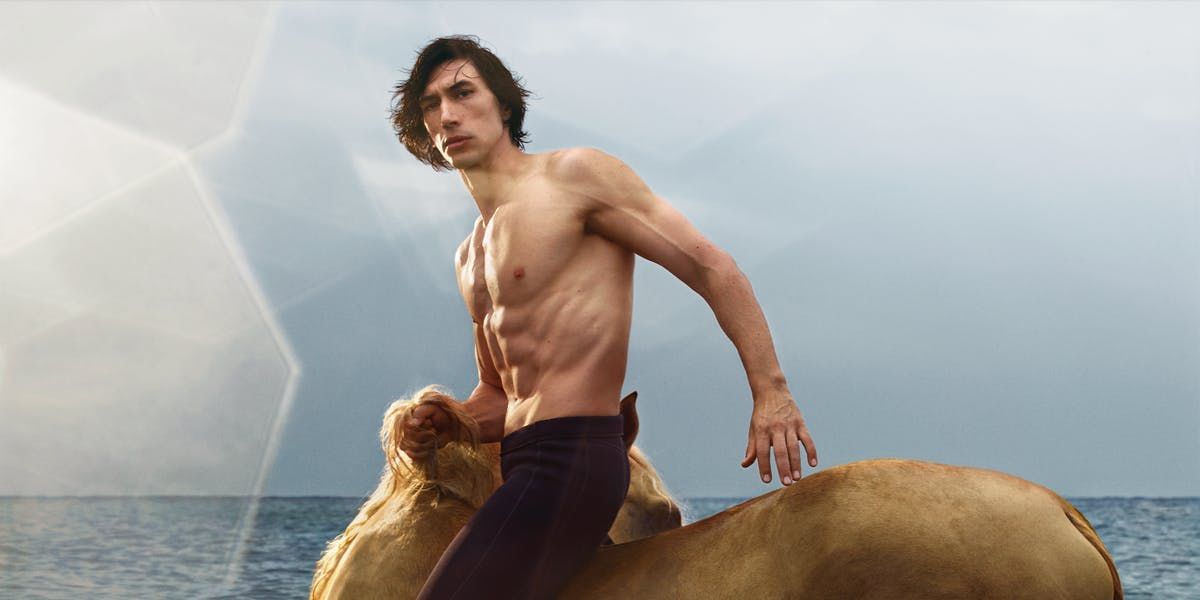 The fragrance was imagined to be "fresh, luminous, and bold," with scents of sparkling bergamot, juniper, black pepper, and a trio of warm cedarwood oils from the Appalachians, the Atlas Mountains, and the Himalayas. The bottle itself was designed by Tisci to be an abstract representation of a horse's hoof, featuring the Thomas Burberry monogram and the Burberry logo.

Tisci said that creating a fragrance "is such a personal and intimate process, and I especially felt this for Burberry Hero," according to WWD. He was aiming to "encapsulate modern masculinity, to play on the essence of primal human and animal instincts." He also loved working with Driver, making remarks on how he redefines masculinity in today's world with his emotions and strength.

The feelings are mutual for Driver. "I'm very happy to be working with Burberry on this campaign, and with Riccardo Tisci in representing his first fragrance for the brand," he said in a press release in early July.