Pejic, 19 and the son of a Croatian father and Serbian mother, was born in Bosnia and grew up in Australia. As a kid Pejic liked to "play dress-up with the girls" but eventually he learned that behavior was "unacceptable" for boys and began to reign it in. But at 13 he changed his mind, went "Fuck it" and "let the platinum blonde out."

Because he lacked the muscle mass and macho stylings of most male models, it took Pejic a while to break into the modeling industry but now his career is taking off. During February's Fashion Week, he modeled in five men's shows and four women's shows. Pejic was signed to Storm Agency by Sarah Doukas, who also discovered Kate Moss, and she posts Pejic on both the male and female boards. Doukas remembers:
"When I first met ­Andrej, I didn't think, What a beautiful boy or girl, I certainly didn't want to put him in one particular box."
Pejic doesn't really consider himself male or female but doesn't care what you call him — he uses male pronouns but is also perfectly content passing for female and being treated as such. "I guess professionally I've left my gender open to artistic interpretation," he explains. I feel like Judith Butler would really like this guy.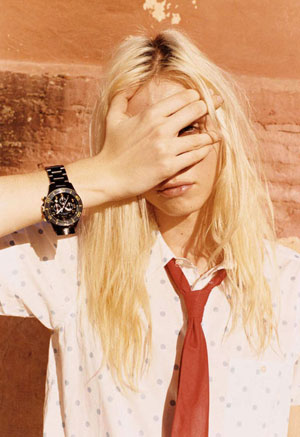 Andrej Pejic Marc by Marc Jacobs Spring 2011 Campaign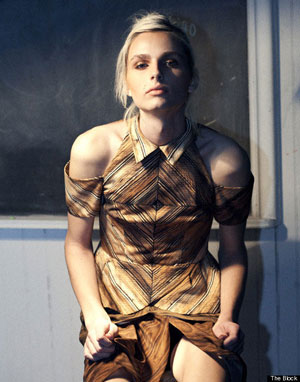 Andrej Pejic Magazine Photoshoot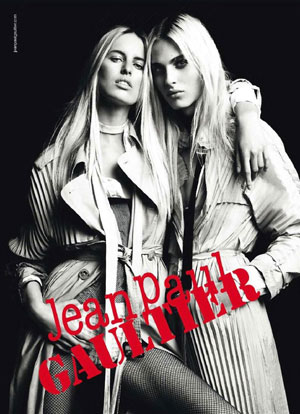 Andrej Pejic Jean Paul Gaultier Spring 2011 Campaign with Karolina Kurkova