French makeup queen of va-va-voom Violette Serrat (known mononymously by her first name) recently launched her eponymous beauty brand, Violette_Fr, rightly named after her wide-reaching Instagram handle. Recognized online for her penchant for bright color palettes, imaginative textures, and fun makeup looks, Violette's uber-popular YouTube channel boasts of an inclusive and enthusiastic community of 300,000 makeup enthusiasts who share the same passion for individual celebration.

After 17 years of experience in the fashion and beauty industry working as makeup designer and global beauty director for other companies including Dior, Sephora, and Estée Lauder, Violette has finally crowned her lifelong dream of creating her own line of essential products across multiple categories beyond just makeup. With a vision rooted in challenging the beauty industry's obsession with perfection, the Brooklyn-based makeup artist's new 11-piece collection follows the French philosophy of living, in which imperfections and je ne sais quoi are things to cultivate everyday and beauty is an overall mood. The tightly-edited, multi-category Violette_Fr line offers a minimalist approach to beauty with luxurious makeup, including a velvety rose inspired matte lip color called Petal Bouche and a liquid eyeshadow and liner in various colors; skincare comprising a cream spray called Boum-Boum Milk and a Baume Shine highlighter; haircare with the dry shampoo Frange Puff brush; and a fragrance, Avec Amour; all based on incredible formulas at accessible prices.

A self-proclaimed beauty nerd and people's person, Violette was mindful in her collection's development, comitting to using only clean, vegan, and cruelty-free certified natural ingredients housed in sustainable packaging to meet her audience's standards. Here, L'OFFICIEL finds out about Violette's favorite products from the new launch, her brand's future objectives, and the beauty mogul's innovative approach to minimalist beauty.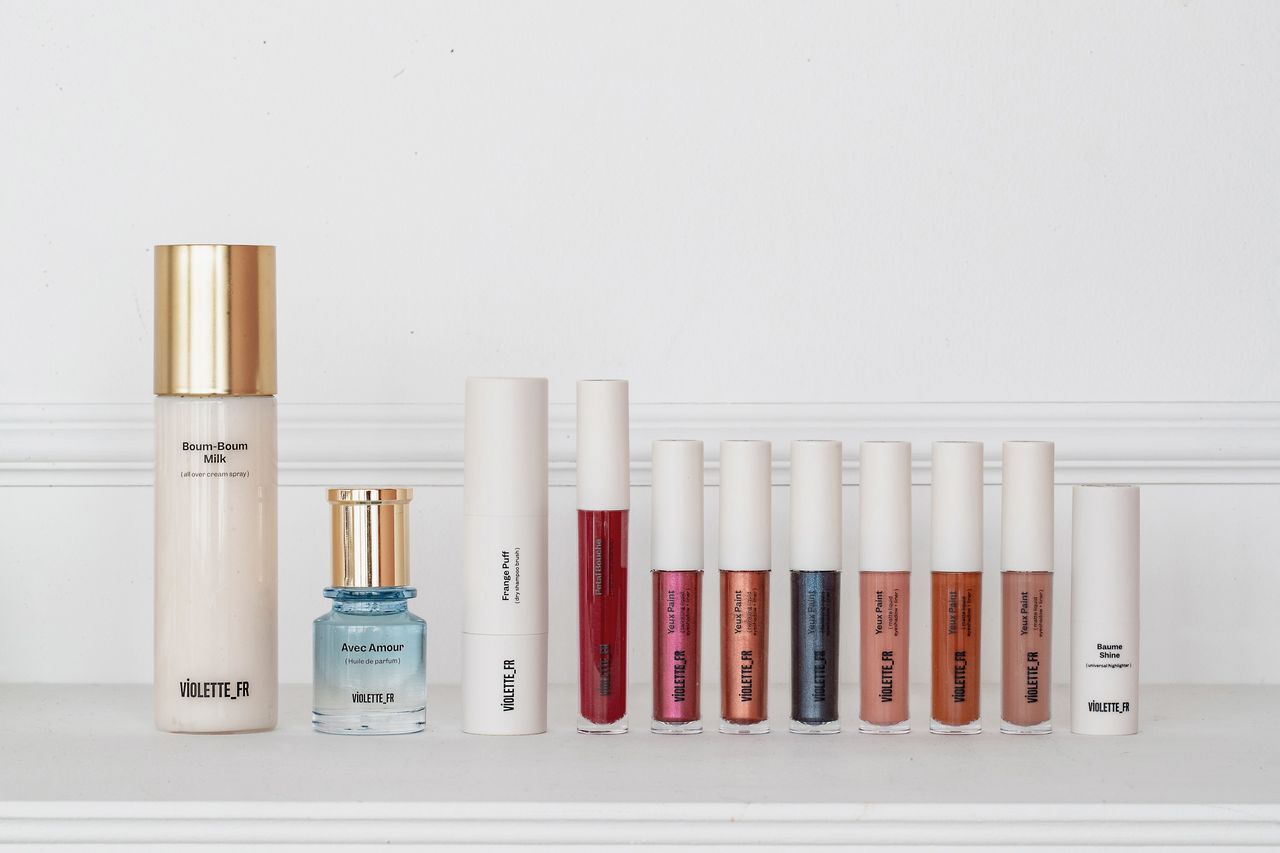 L'OFFICIEL: How did your previous experiences in the beauty and fashion industry inform your own line?

Violette: I think there's two parts: one part is on the business side of things, so working with Dior, Estée Lauder, Sephora, all these big brands made me understand how to sell products from your ideas. Then, the second part is what people want, and that I learned from social media and communicating with my audience. I've learned that I probably have a very different way of doing business, much more instinctive. I always advised brands I was working with to focus on the soul of their brand and let people hear the heartbeat. It's probably easier for me to do it because I'm one person representing this brand and I have a connection with my audience already.

L'O: What's your favorite product from the collection?

V: They are like your children, you love them all-but I would say there are two products. The first is the Petal Bouche Matte lip color. That was my dream product since I was eight years old. I probably worked on it for 15 years, because I was always trying to create that perfect color and texture on photoshoots when I was working with my own pigments. And when I finally started to work on it at the lab, it took me a year and a half to match the color of my dreams. Then the product I'm the most proud of and the most innovative one we worked on is Boum-Boum Milk. This product is absolutely insane. When me and my team tried it, we saw results in three days. That's why I want to start clinical trials with pictures from the lab, so that people can see this change is really happening to your skin. I think there's something incredible about having a very minimalist approach to your skincare with one product like this one that is a serum, toner, and moisturizer all-in-one. We feel like we need all these ingredients but our skin is wonderful and strong enough to do whatever it needs to do on its own, and that's what Boum-Boum Milk is: water and food to your skin.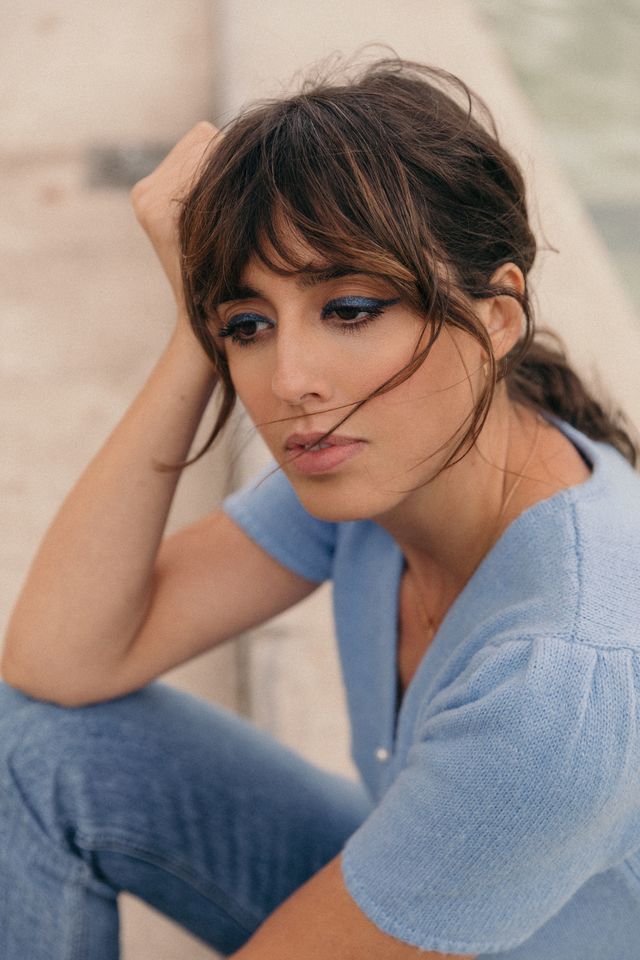 L'O: The line also includes hair and fragrance in addition to makeup, what made you want to branch out?

V: I'm a makeup artist but I'm not obsessed with makeup. I am obsessed with wellness and how you can use it as a way to express who you are and to celebrate yourself. So I couldn't just do makeup, because I really see beauty as a whole. From day one I knew I wanted to be the brand that you feel like "we got you." The philosophy we have, the taste we have, and the hard work we put in all of our products apply to all categories in beauty. Imagine you love the makeup but then you want the same kind of spirit and incredible formula in other beauty categories-where do you go? I could already see people asking me questions on where to go and the problem is that I don't have one brand that does that for me. Even though I'm doing multi-categories in beauty, I'm not trying to take over the market and be this brand that does everything. I just want to be open and if there are great products out there I'm going to tell you what those are, and if not, you come to me-I got you.

L'O: What novelties do you hope to bring to the beauty industry with Violette_Fr?

V: We are a brand that has big values and people want to invest in a brand that meets their own. I partner with other beauty experts to make sure every category we work on is perfectly developed. I go with the European testing, not the American, and I even do the toxicology tests that are not required because I'm shocked that's not even a requirement here in the U.S. Another big thing for us is education. When you go on the website you can virtually try on the color products and you have a step-by-step guide for everything. I wanted to have this little video in the carousel of the product page where you see the product worn and there's no retouching, no lighting, and it's very real, so you can see how it really looks like on the body. Violette_Fr is a brand that has a lot of hand holding that goes with it. I'm not just dropping products on the planet and then you have to deal with it. There's live classes where you spend some time with me and you can also virtually try the product at the same time. And then if you have a question, you can just ask me in the chat, and I reply to you right away. We are doing this brand together, you know?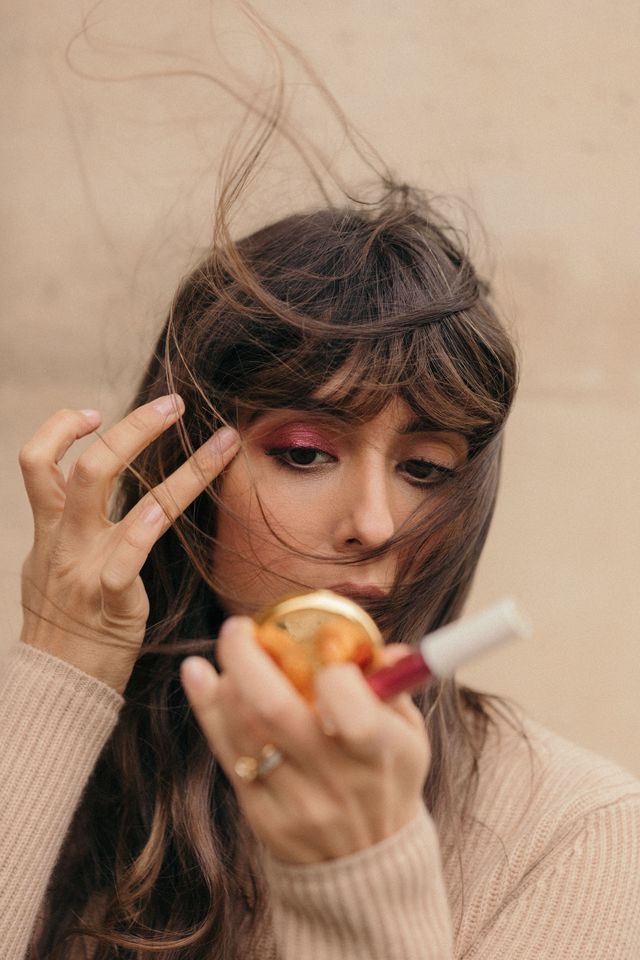 L'O: What can we expect from the brand in the near future?

V: I'm already working on development for products in 2024, especially for skincare because it takes so much time, but we're going to have a new drop in June and we're also working on merch in collaboration with a very cool brand. Then, basically every season you'll have a [new] product—either it's an extension of one product with a new color, or a new innovation.