Choosing a cover up for the beach? You don't need a wrap skirt or crochet dress if you own a pair of baggy jeans. Celebrities like Gwyneth Paltrow to Emily Ratajkowski have made the case for a pair of denim at the beach– and we don't mean cut off shorts.

While a pair of denim pants might be an unexpected item for oceanside style, (who wants to wear wet jeans?) but they are actually just the right amount of casual for a day in the sand and makes a nice pairing with a two piece suit– so long as you don't wear them right after you go for a swim. You could also take a page out of Gwyneth Paltrow's playbook and throw on a pair with rolled up cuffs for chilly summer nights or afternoon strolls along the sand.

Ahead, find 4 stylish ways to wear your jeans to the beach, and how to shop the look.


Bella Hadid

Baggy low rise jeans are no match against sandy feet, and are an easy way to show off high cut bikini bottoms.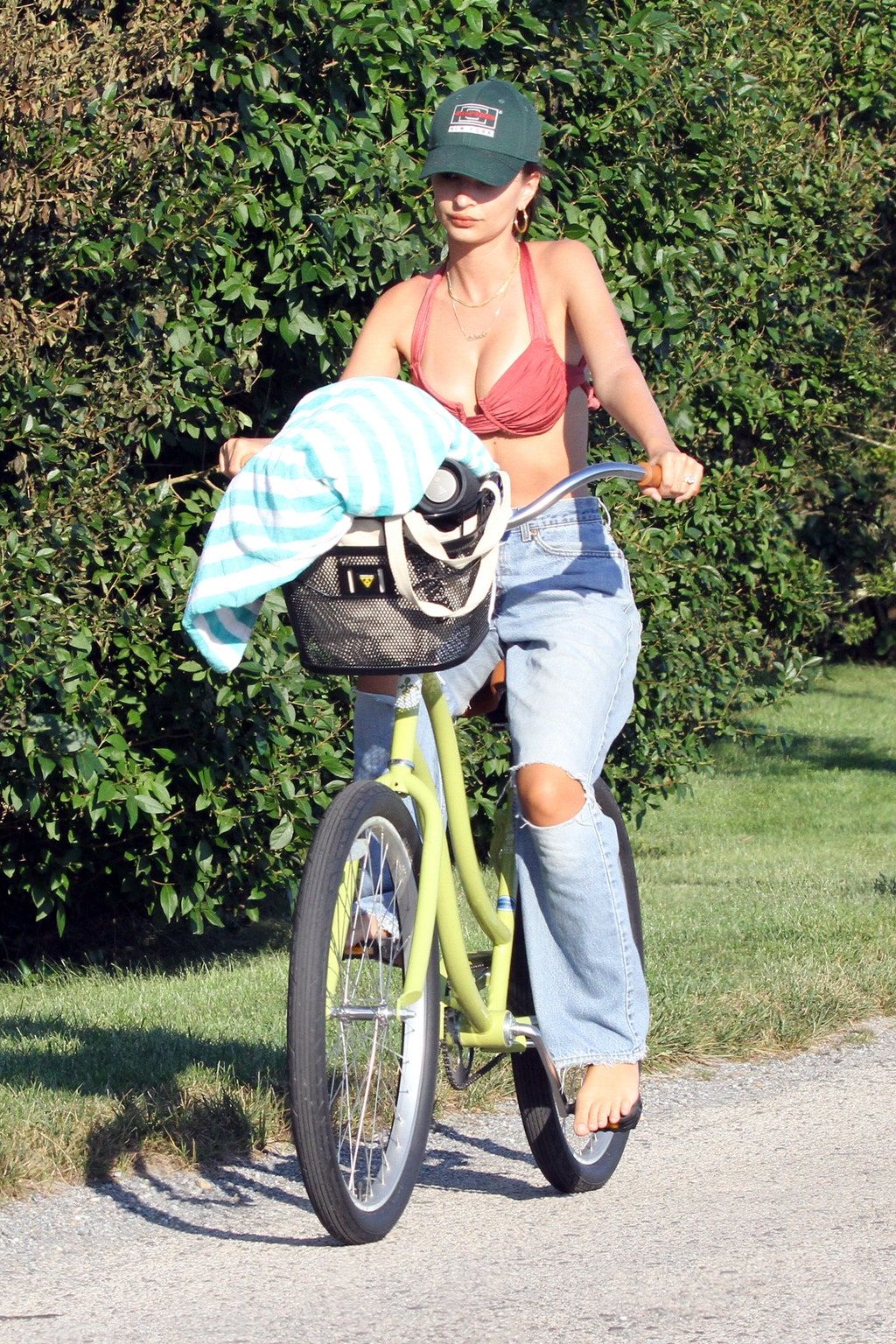 Emily Ratajkowski

Keep it casual with distressed denim, a baseball hat, and barefeet.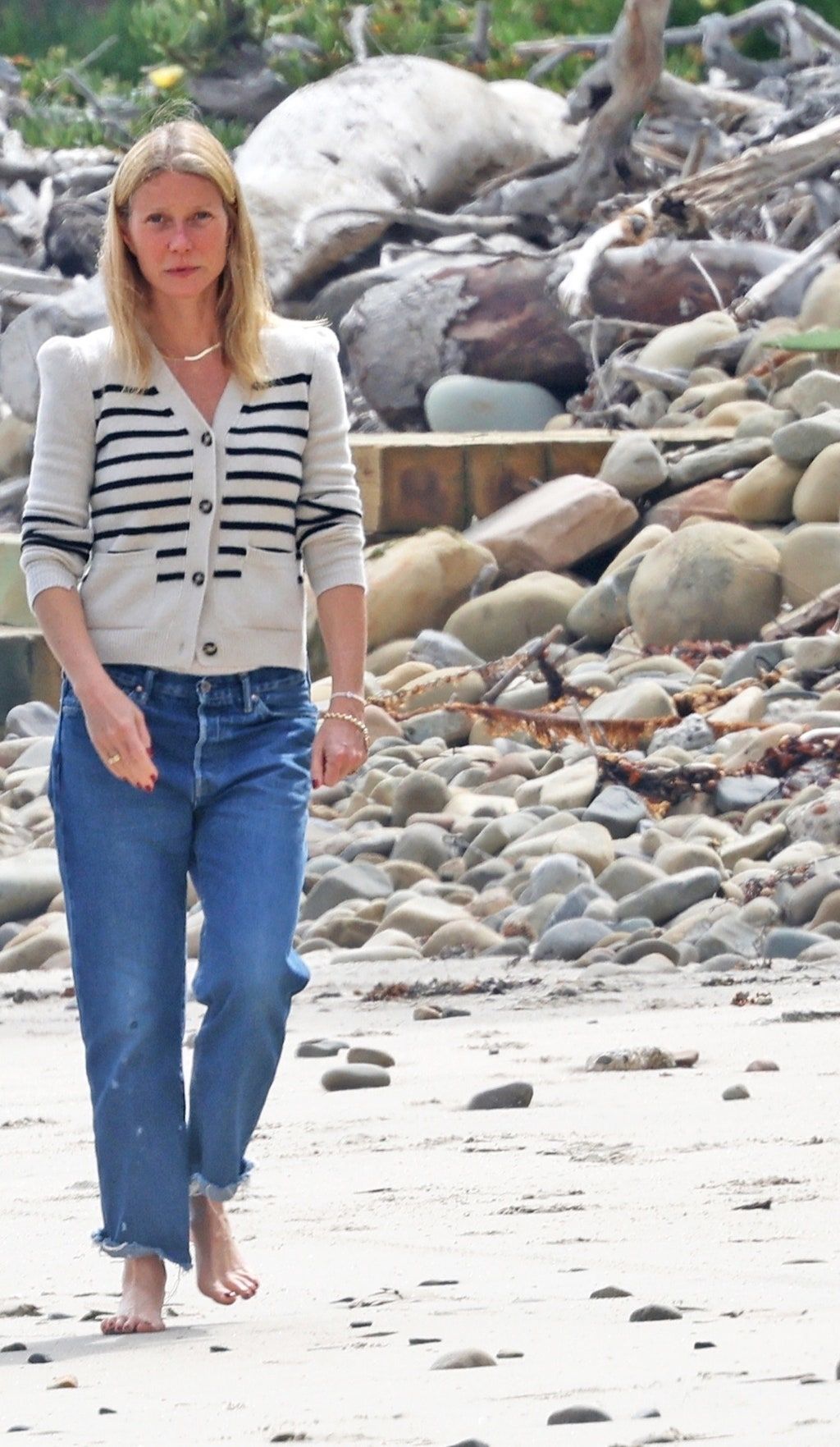 Gwyneth Paltrow

Roll up your cuffs and add a nautical cardigan for an afternoon beach stroll, sans swimming.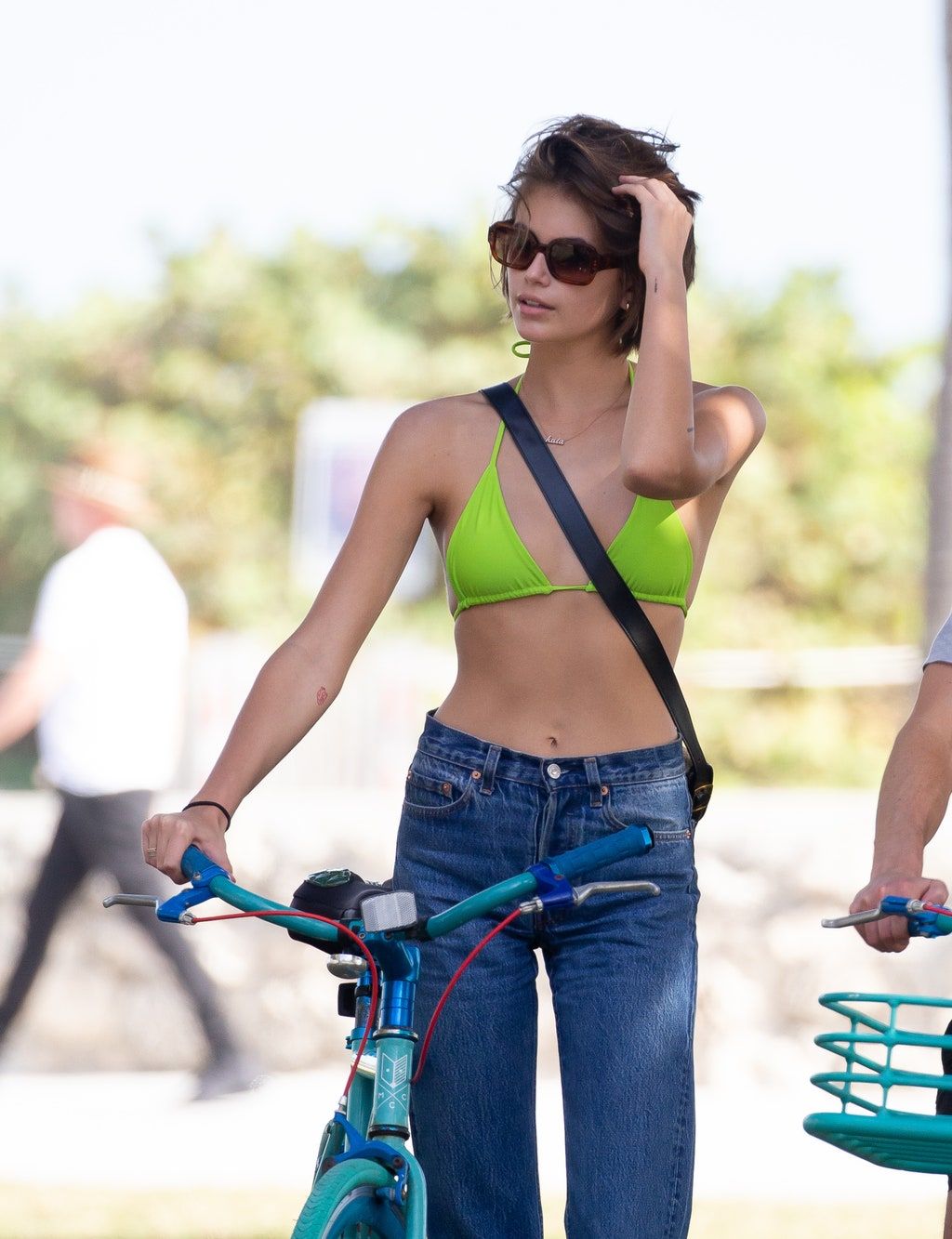 Kaia Gerber

Going for a bike ride? A pair of pants is always easier than a dress or wrap skirt, keep it beach ready with a triangle bikini and simple shades.