Whether it be dominating the music charts or making headlines with her recent marriage, Ariana Grande has established herself as a major player within the spheres of pop-culture, style, and entertainment. Known for her whistle-tone voice and top fashions, the singer has produced some eye-catching beauty looks that perfectly complement her voluminous styleขremember Grande's several iconic Met Gala moments?

From her notorious ponytail to graphic eyeliner, the singer has been one to both experiment with style and beauty while remaining true to her core aesthetics. To celebrate Grande's birthday, L'OFFICIEL rounds up the singer's 10 most memorable beauty moments.


MTV Video Music Awards 2010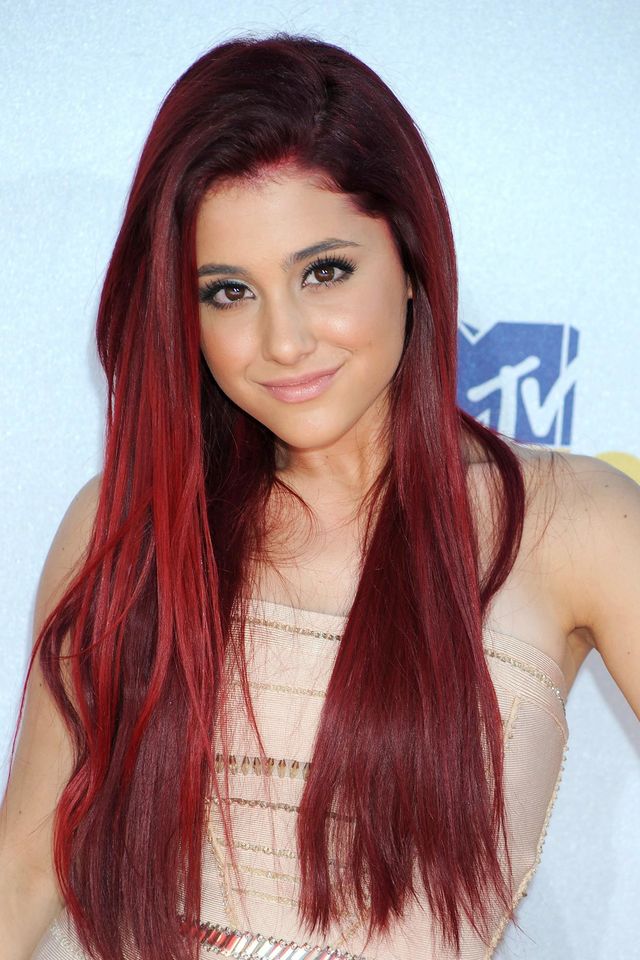 Before Grande was known for her famous ponytail hairstyle, she rocked her long red locks throughout the early 2010s during her role as Cat Valentine on Nickelodeon's Victorious. Though the singer later abandonded the color for more natural hues, the style remains a formative beauty era in the singer's career.


MTV Video Music Awards 2016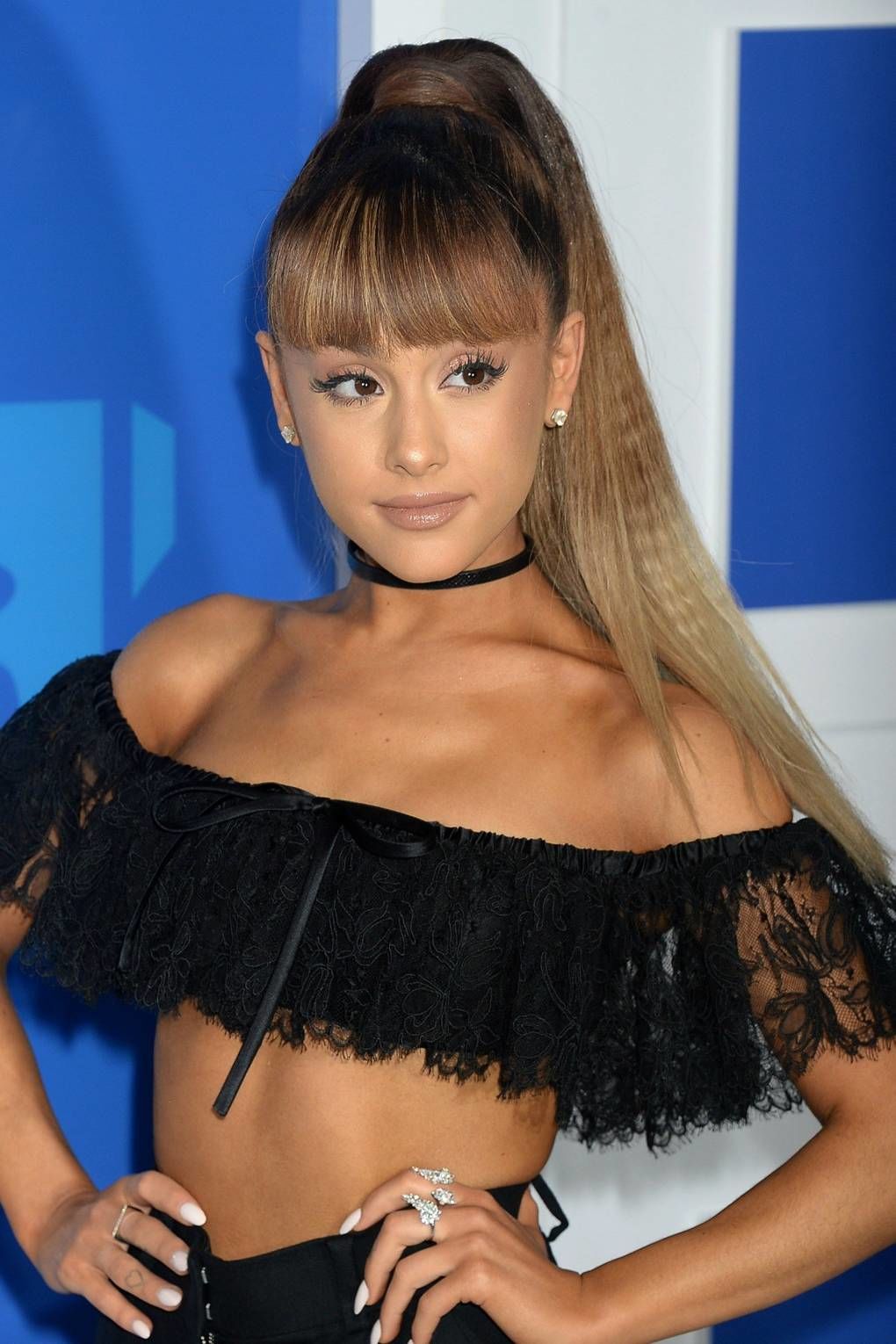 At the VMAs, the singer opted for a crimped version of her signature hairstyle. Complete with envious fringe bangs, the textured hair moment worked flawlessly with Grande's neutral makeup and black ensemble.


"March For Our Lives" Performance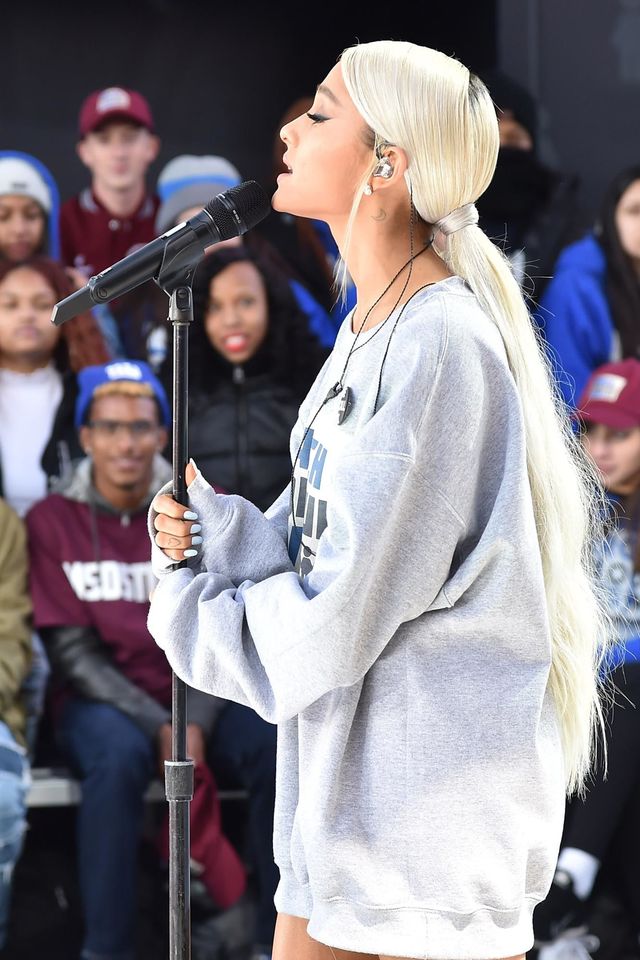 While performing during the March For Our Lives rallyขa student-led demonstration in support of gun control legislation—the singer debuted a blonde, low ponytail. The hairstyle was a stark departure from Grande's usual darker brown high hairstyle but was accompanied by an oversized sweatshirtขa ready-to-wear favorite of the singer.


Met Gala 2018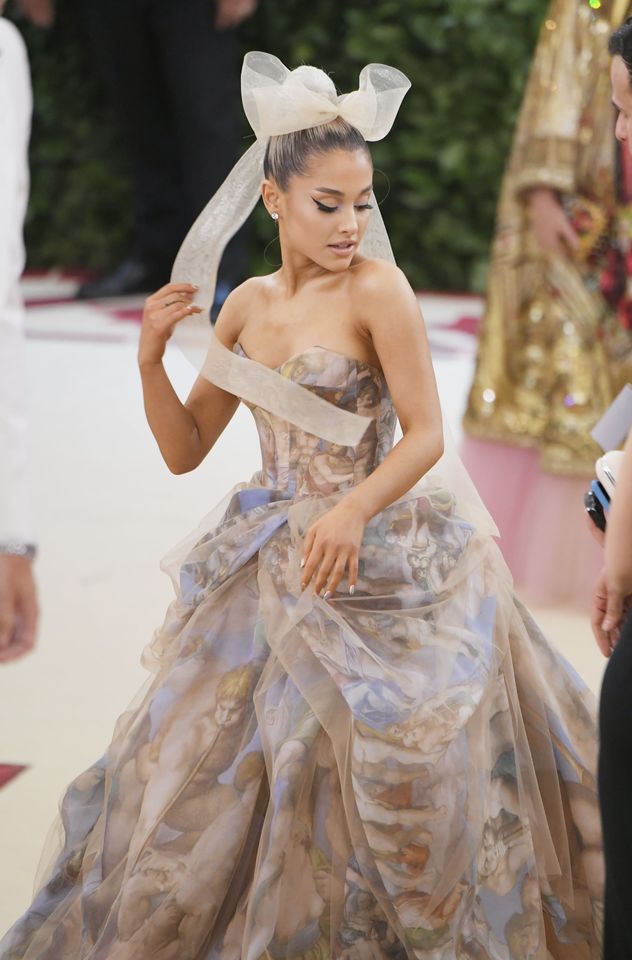 For the annual event, Grande sported an intricate Sistine Chapel inspired Vera Wang gown. The singer's flowing beige hair bow was a perfect addition to the natural beauty look and made for a memorable moment during the famed event.


"God is a Woman" Music Video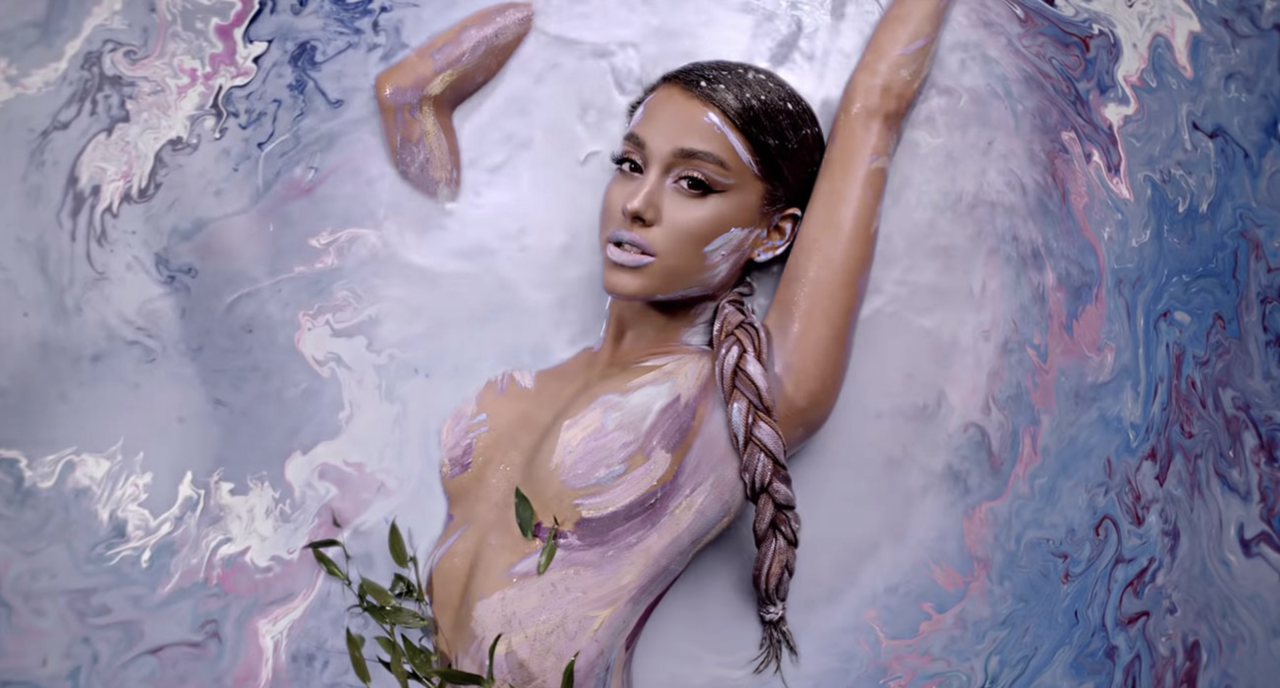 "God is a Woman" was an instant hit, both lyrically and visually. Throughout the video, Grande transformed into different archetypes that carried out the overarching message of the empowering song. Here, the singer became a living work of art through a pastel beauty look that streaked across her face, body, and hair.


"7 Rings" Music Video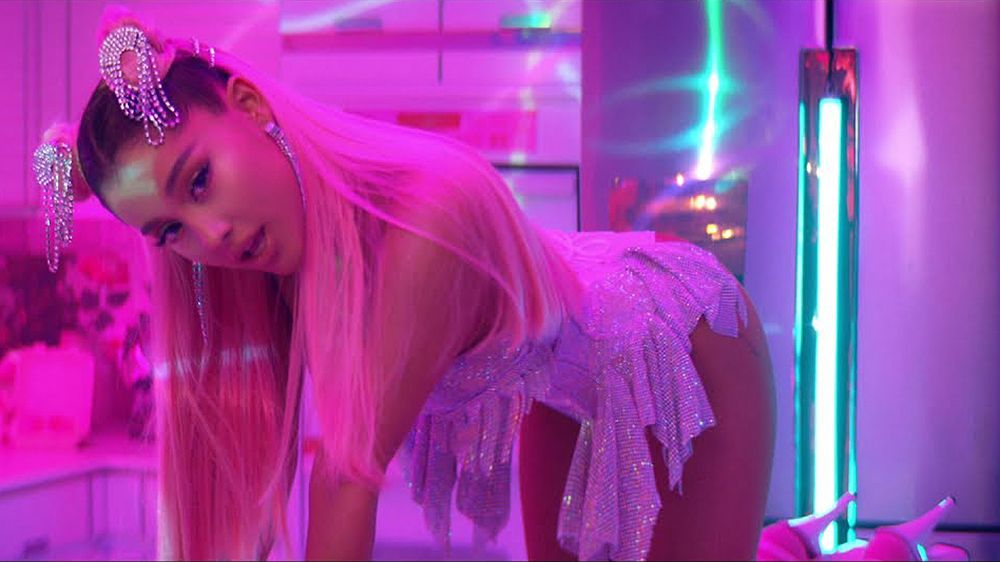 "You like my hair? Gee, thanks, just bought it." During the flashy music video, Grande sported an icy wardrobe and beauty look while singing her 2019 hit. To complement her bright pink space buns, Grande wore crystalized hair accessories, earrings, and jewelry throughout the video.


Grammys 2019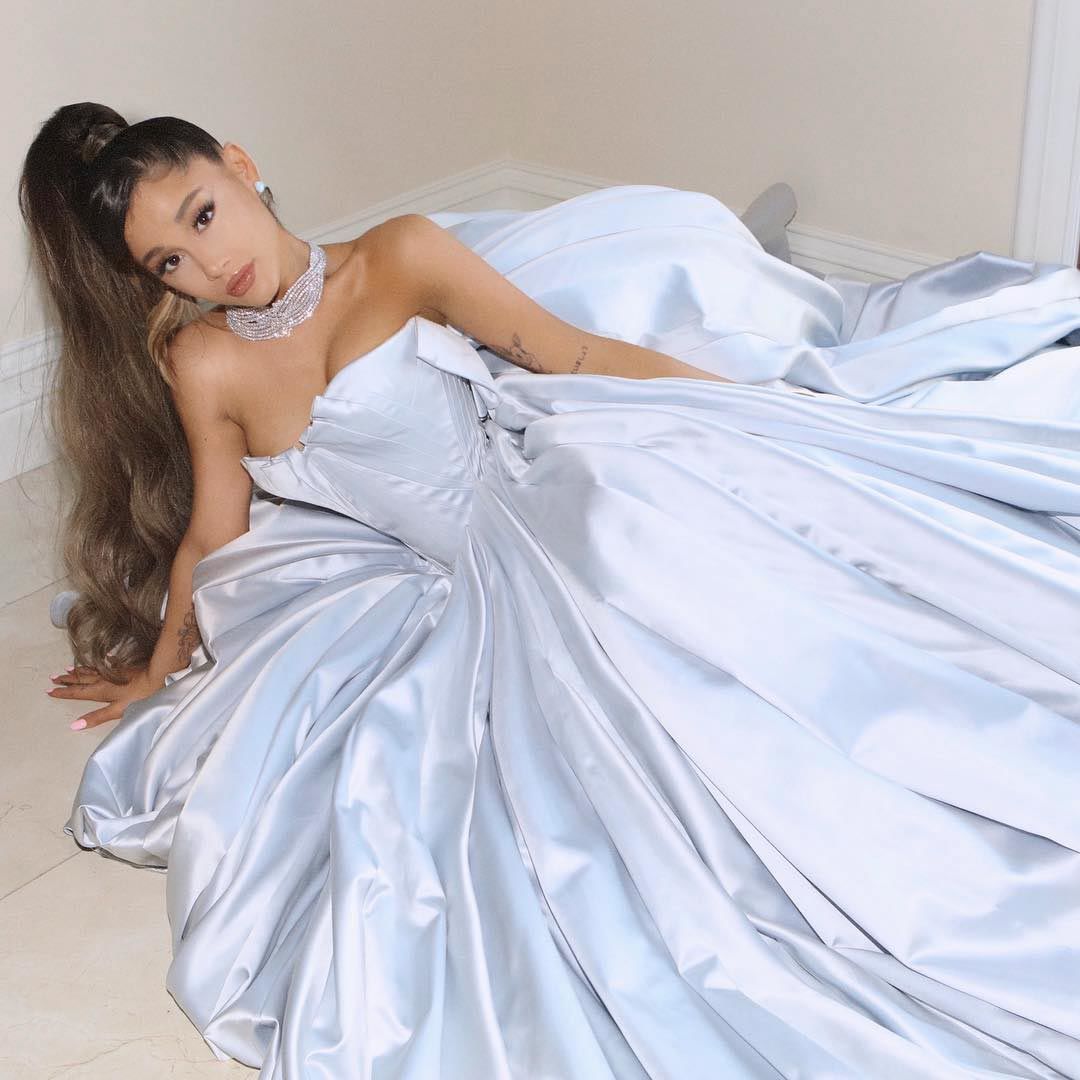 Grande stunned in a Zac Posen ball gown during the 2019 Grammys. The powder blue gown was a major Cinderella reference and was tied together with a stunning diamond necklace and a wavy high-ponytail.


Grammys 2020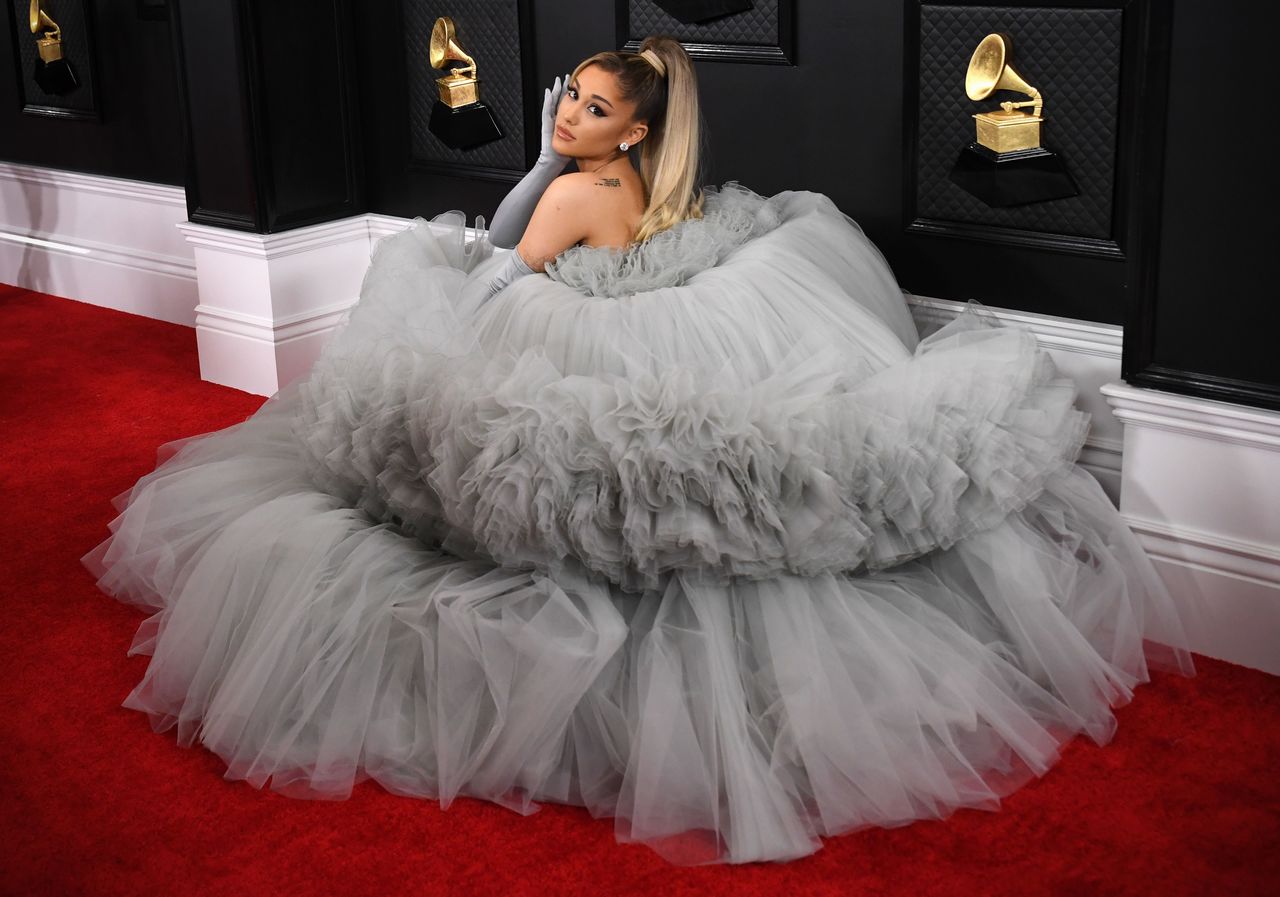 This roundup would not be complete without mention of the iconic Giambattista Valli gown. For the 2020 Grammy Awards, the singer sported the powder grey ensemble with a paired-down smokey eye to match. Of course, Grande wore her iconic ponytail with an oh-so '70s flair.


"34+35" Music Video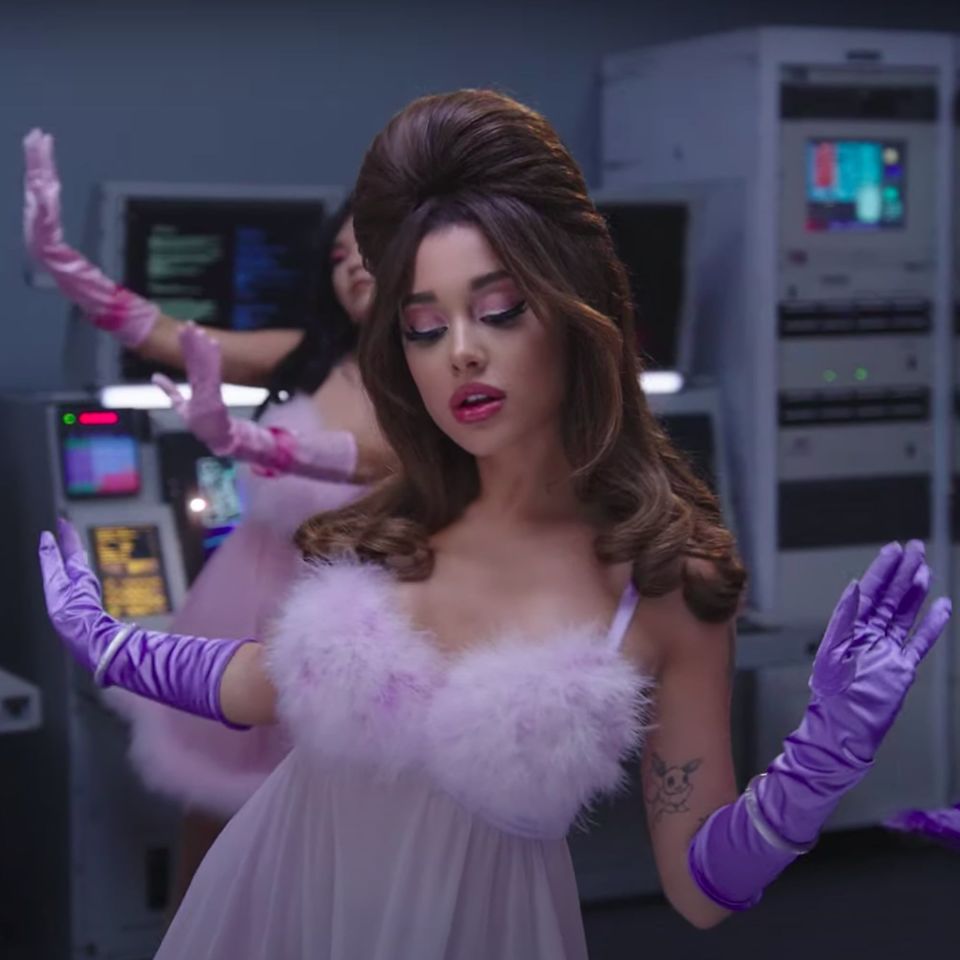 Accompanying Grande's latest hit single, the songstress sported a '70s updo with a coordinating beauty look that consisted of graphic lines and pops of color. Completing the iconic look, Grande wore a light pink mini dress and purple opera gloves.


"Rain on Me" Music Video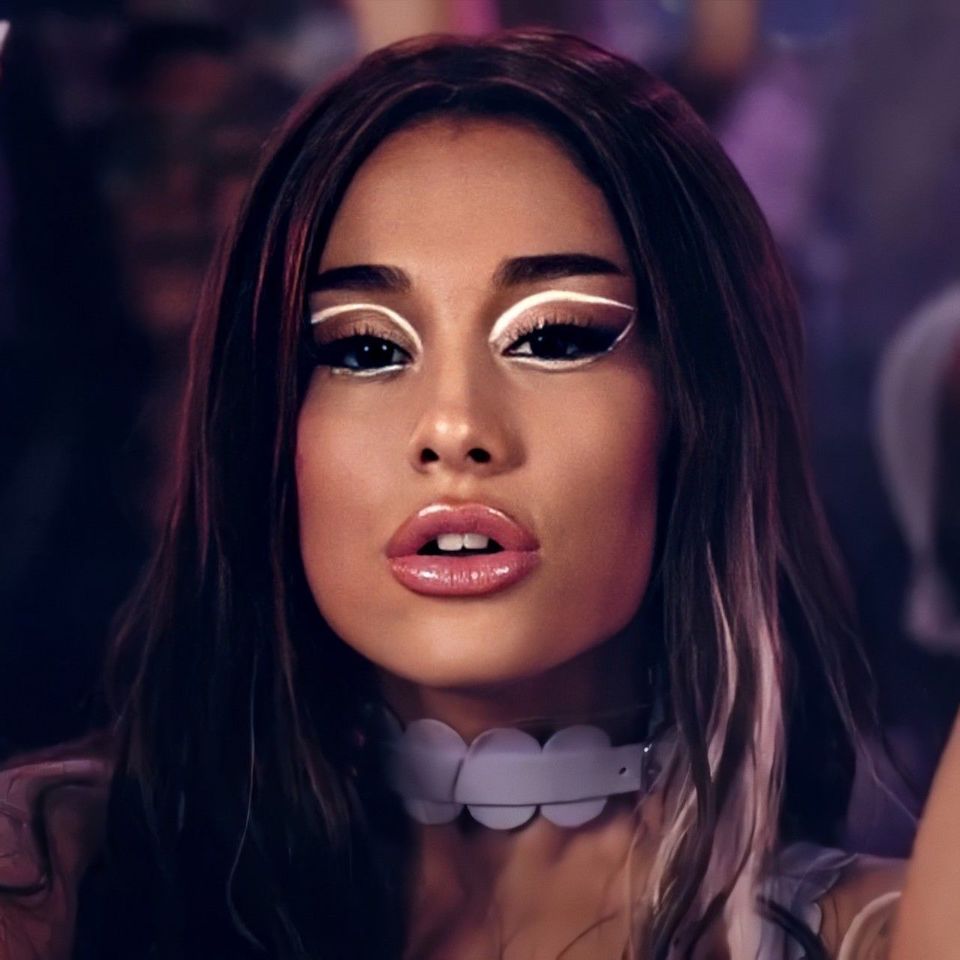 In the singer's mega collaboration with Lady Gaga, Grande sported a graphic silver eyeliner that was a huge hit across social media. The icey vibe of the makeup fit perfectly within the aesthetic of the futuristic video and made for a beauty and music match made in heaven.