Diamonds-and rubies, emeralds, or pearls-are an Academy Awards attendee's best friend. Nothing completes a look like the right jewelry, and on Oscar night, celebrities have always found unique ways to shine. Ninety years of history have meant countless impressive gems, each with stories of their own-here, a look back at the most daring, expensive, innovative, and influential stones to ever grace the ceremony that display all the magic of exceptional jewelry.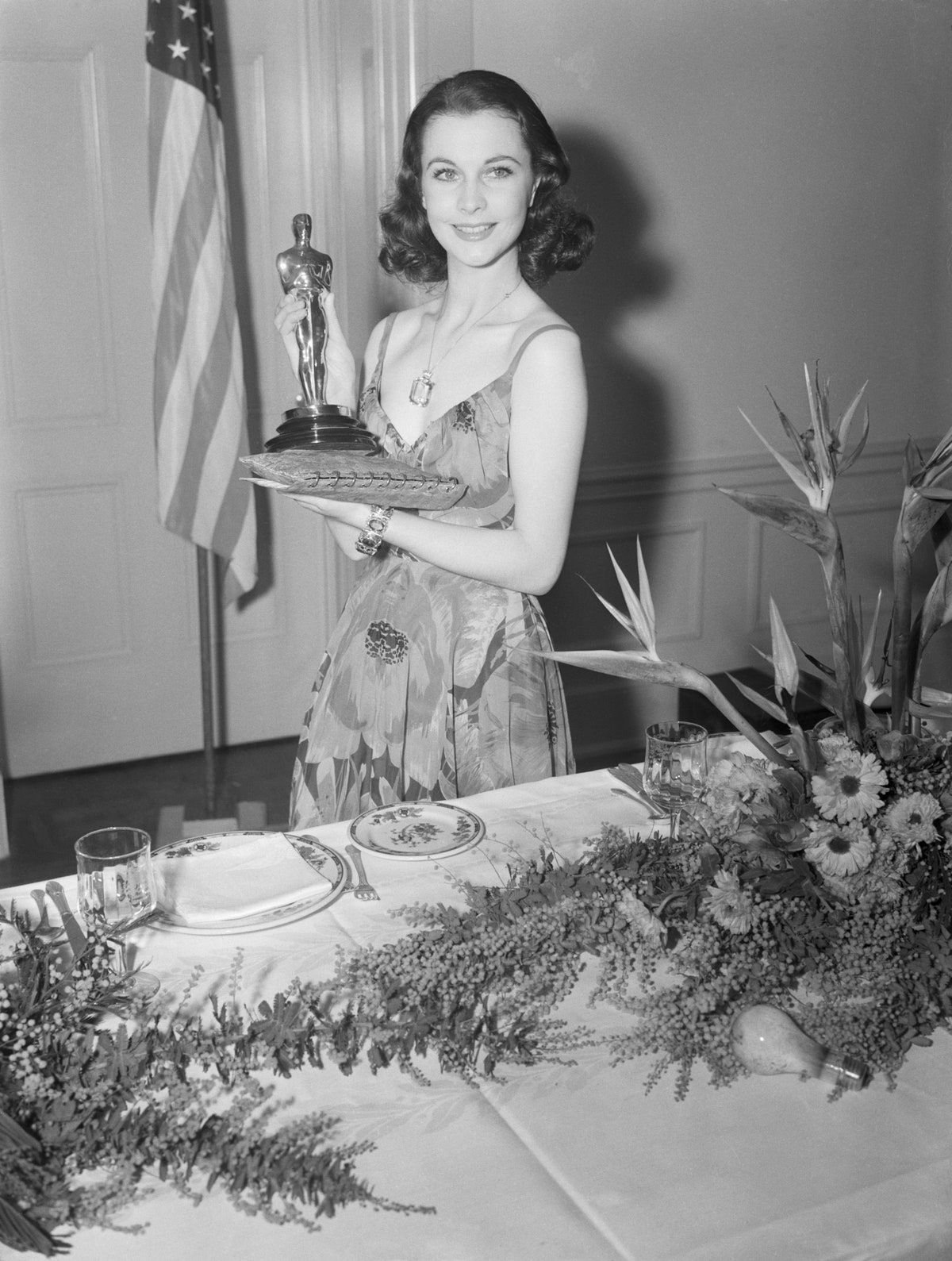 1940, Vivien Leigh in Van Cleef & Arpels

When Vivien Leigh collected her Best Actress statuette in 1940, she did it in true old Hollywood fashion. Dressed in a custom dress by Irene Lentz Gibbons, MGM's costume supervisor whose private salon at legendary Wilshire Boulevard department store, Bullocks, was a favorite of the era's stars, Leigh accessorized with a good luck charm from then-husband Laurence Olivier. Her Van Cleef & Arpel's aquamarine pendant had been a gift from Olivier after she'd wrapped production on Gone with the Wind. Though it could also be worn as a brooch, Leigh kept the oversized statement piece on a long gold chain during the ceremony.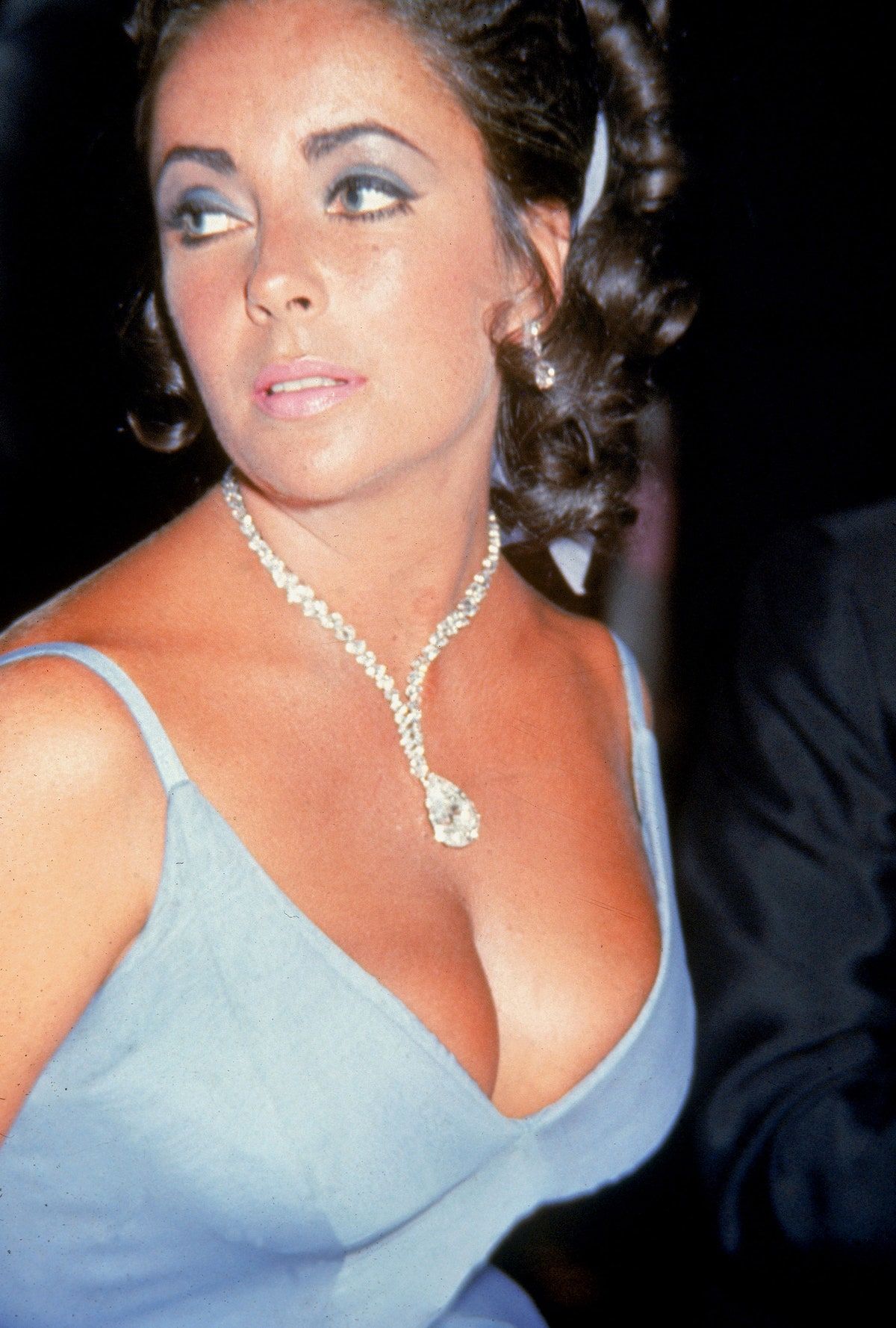 1970, Elizabeth Taylor in the Taylor-Burton Diamond

No discussion of iconic Hollywood jewelry would be complete without a nod to Elizabeth Taylor. The cinema icon's collection of baubles was expansive, but her most impressive piece was the Taylor-Burton diamond, a 68-carat stone purchased by Taylor and then husband Richard Burton in 1969. Formerly a ring, the oversized diamond was refashioned into a dazzling necklace that the actress wore to the 42nd Academy Awards.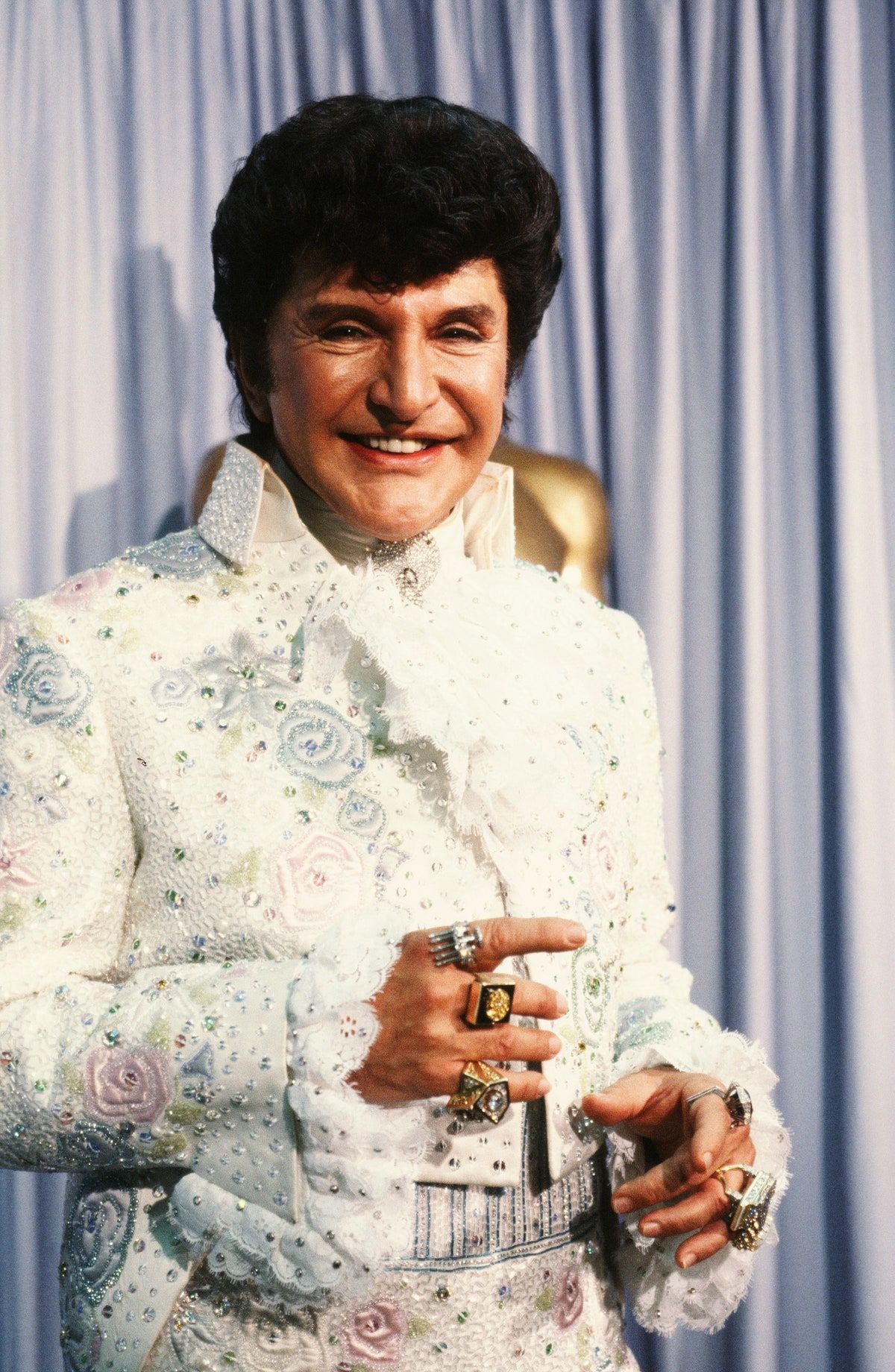 1982, Liberace in the Barron Hilton Piano Ring

Most celebrities borrow the jewels they wear to the Oscars, but Liberace wasn't most celebrities. As he was preparing to appear at 1982's telecast, the pianist needed only to look through his expansive collection of faux and fine jewelry and pull out a few baubles. The best among them was the outsized grand piano ring given to him by hotel heir Barron Hilton. The grandfather of Paris and Nicky, Hilton ran his family's hotel chain during Liberace's residency at the Las Vegas Hilton in the 1970s. To honor the star and the success of their partnership, Hilton gifted Liberace with an 18K gold miniature piano detailed with 260 diamonds. Accurate down to its moveable piano lid, it was a fitting tribute to the entertainer and his aesthetic.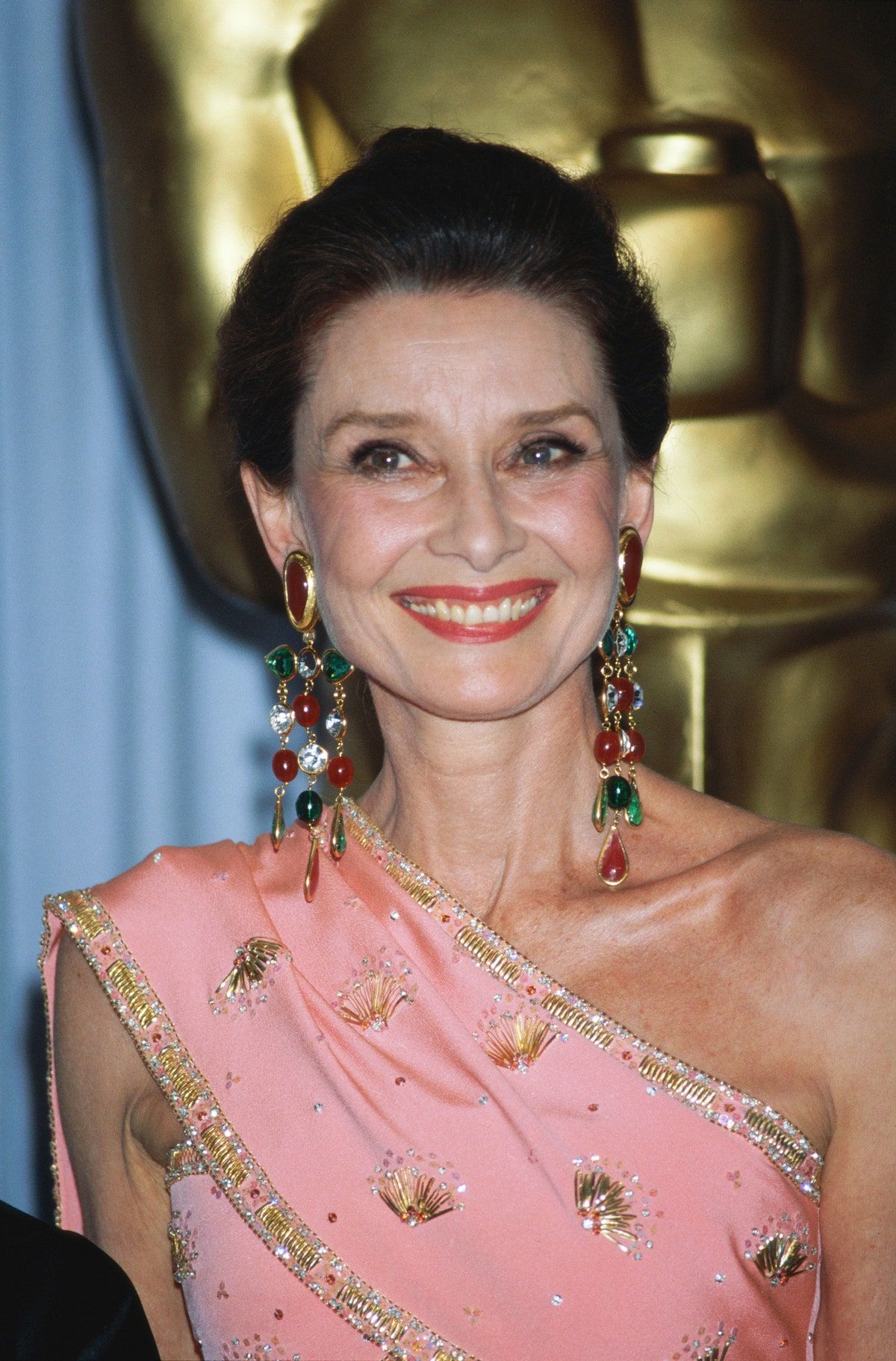 1986, Audrey Hepburn

On hand to present the awards for achievement in costume design, Audrey Hepburn dazzled into a custom pink gown by Hubert de Givenchy. The bold color was complemented by a pair of chandelier earrings featuring a mix of precious stones set in gold.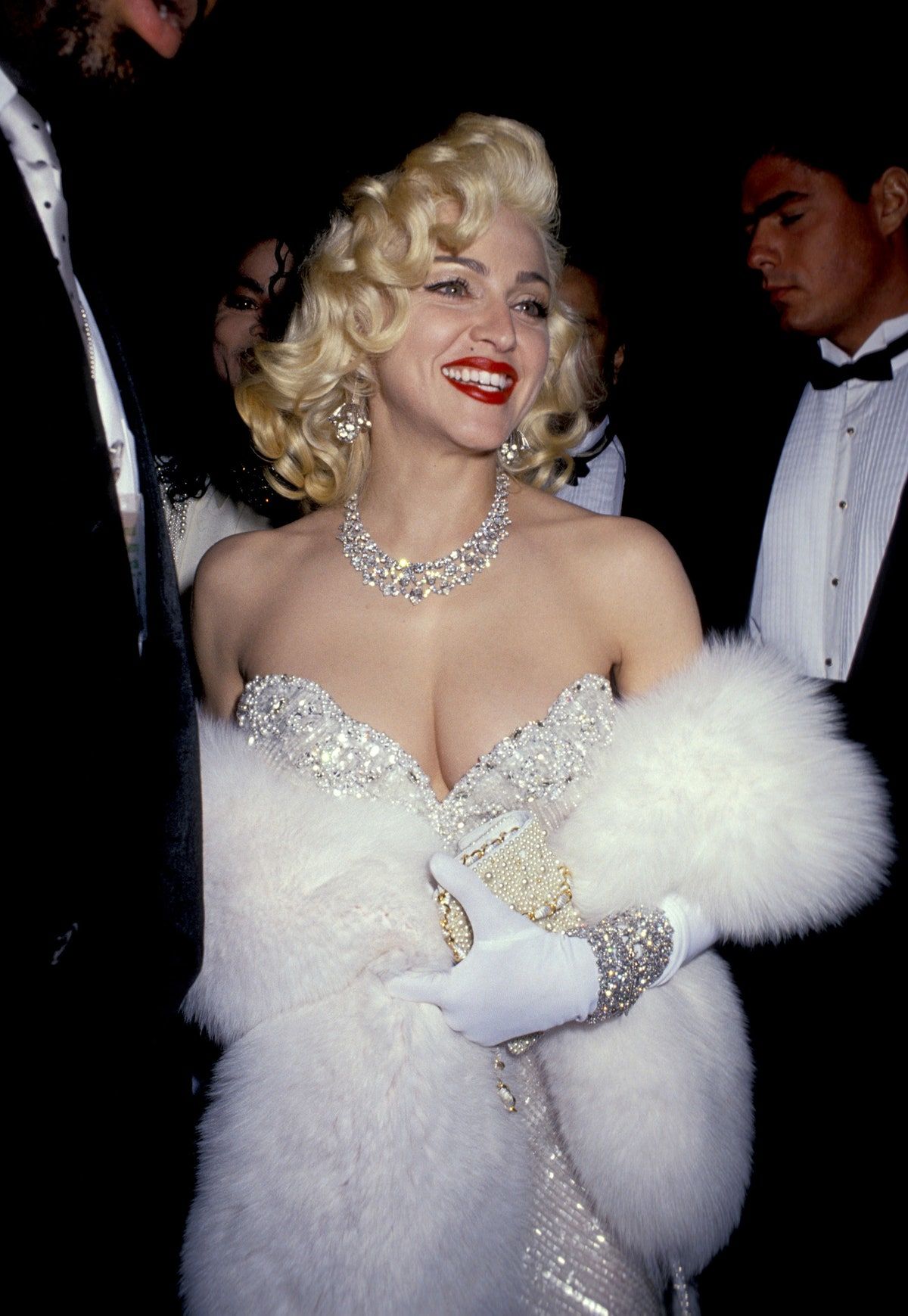 1991, Madonna in Harry Winston

Madonna was in Marilyn Monroe mode when she made a special appearance at the 1991 Oscars with Michael Jackson. Pop's king and queen both accessorized with massive diamonds-his brooch as bolero moment is iconic in itself—but Madonna's outsize bling proved record-breaking. With more than $20 million worth of Harry Winston jewels on her person, she brought the "Diamonds Are a Girl's Best Friend" theme to life.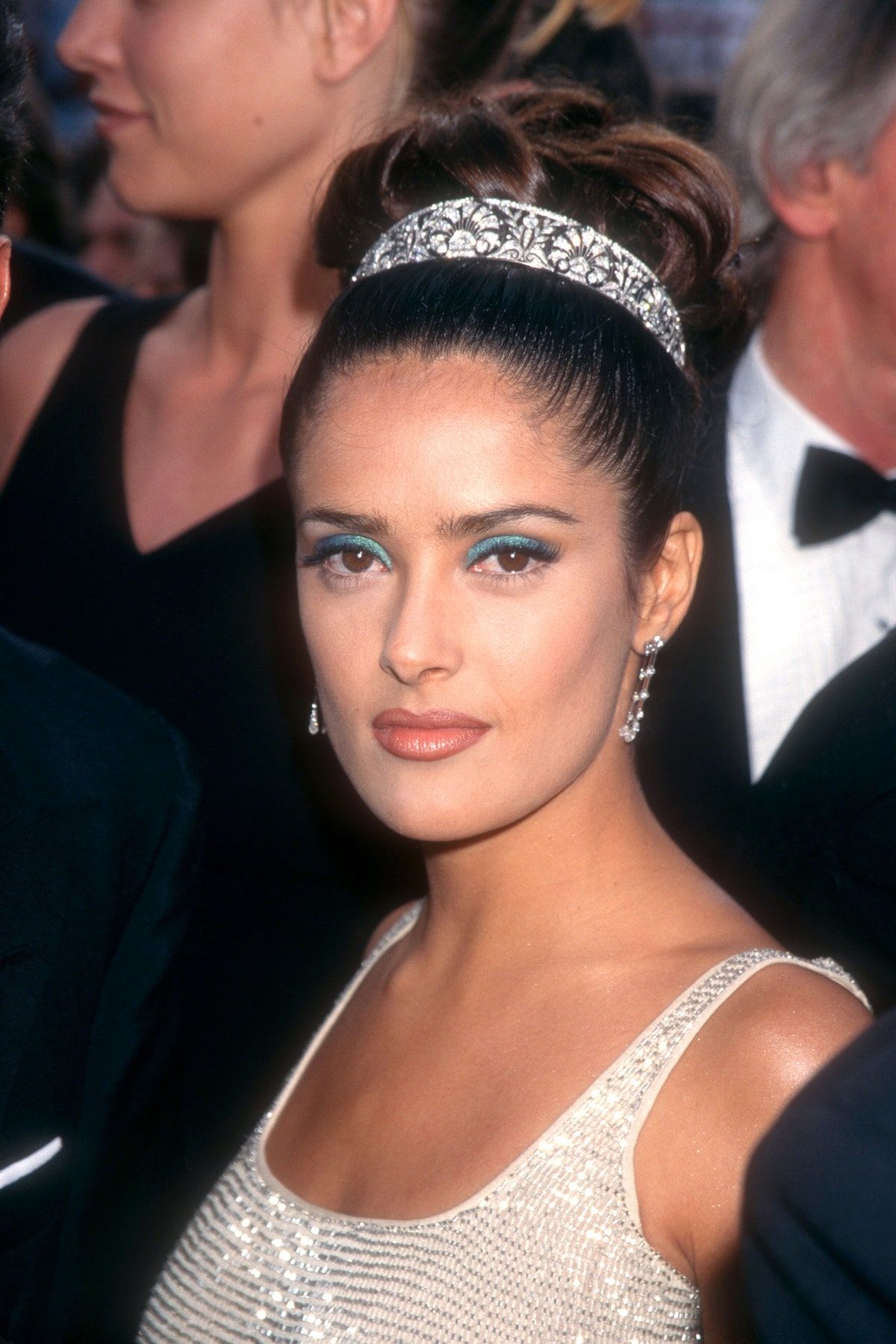 1997, Salma Hayek in Cartier

It just takes one person to start a trend, and when Salma Hayek arrived at the Oscars in a diamond tiara, it kick-started a revival in hair jewelry. "Everybody told me that I was crazy and ridiculous, and it was going to be pretentious," Hayek told Vogue earlier this year. "I wore the tiara anyway, and you know what happened? Everybody started wearing a tiara after that."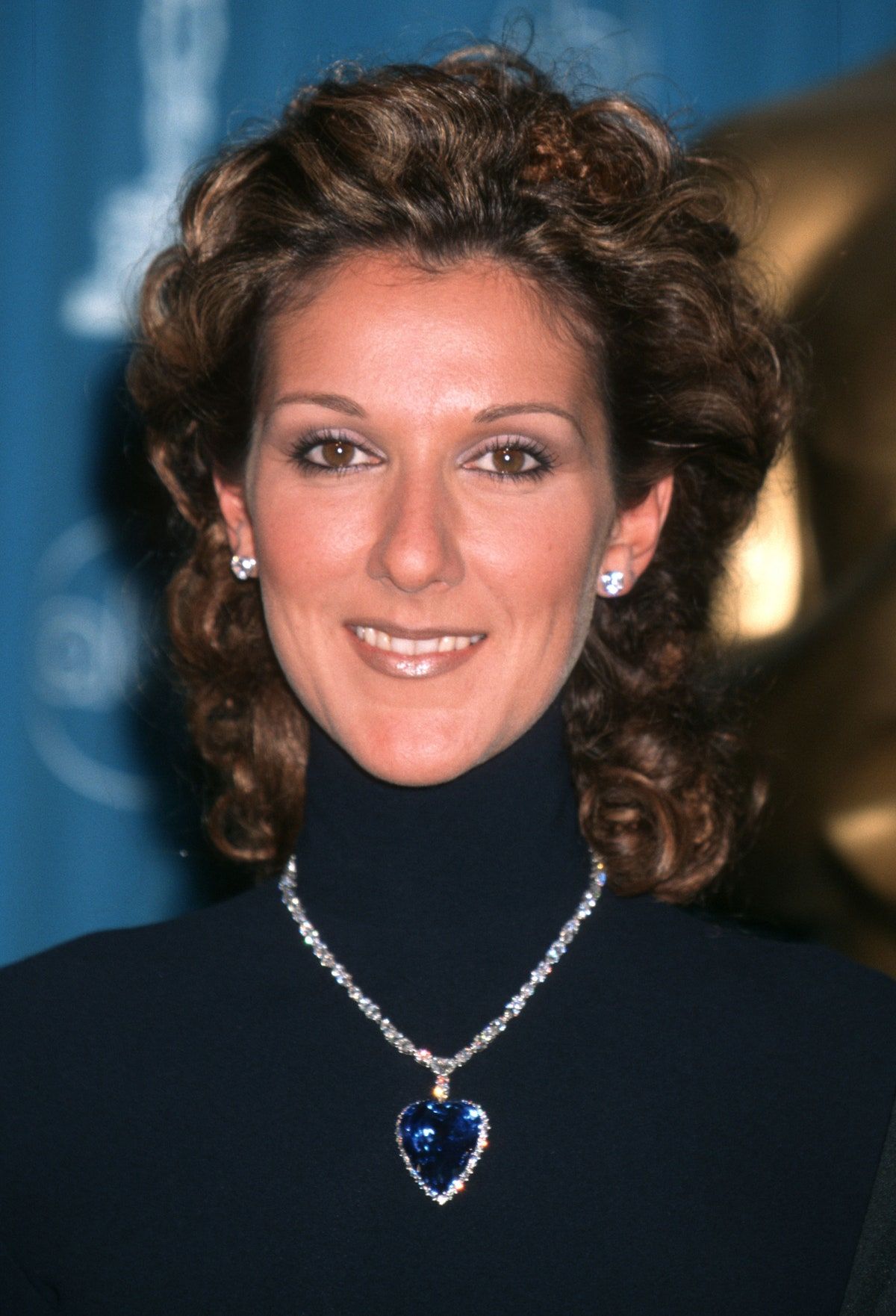 1998, Celine Dion in Asprey & Garrard

Anyone who has seen Titanic knows the film's pricey Heart of the Ocean necklace is a major plot point. The onscreen prop was a fake created with cubic zirconias, but for the 1998 Oscars, Celine Dion wore a re-creation by London jewelers Asprey & Garrard. Set in platinum with a 171-carat Ceylon sapphire and 103 diamonds, it eventually wound up in a private collection, instead of at the bottom of the ocean.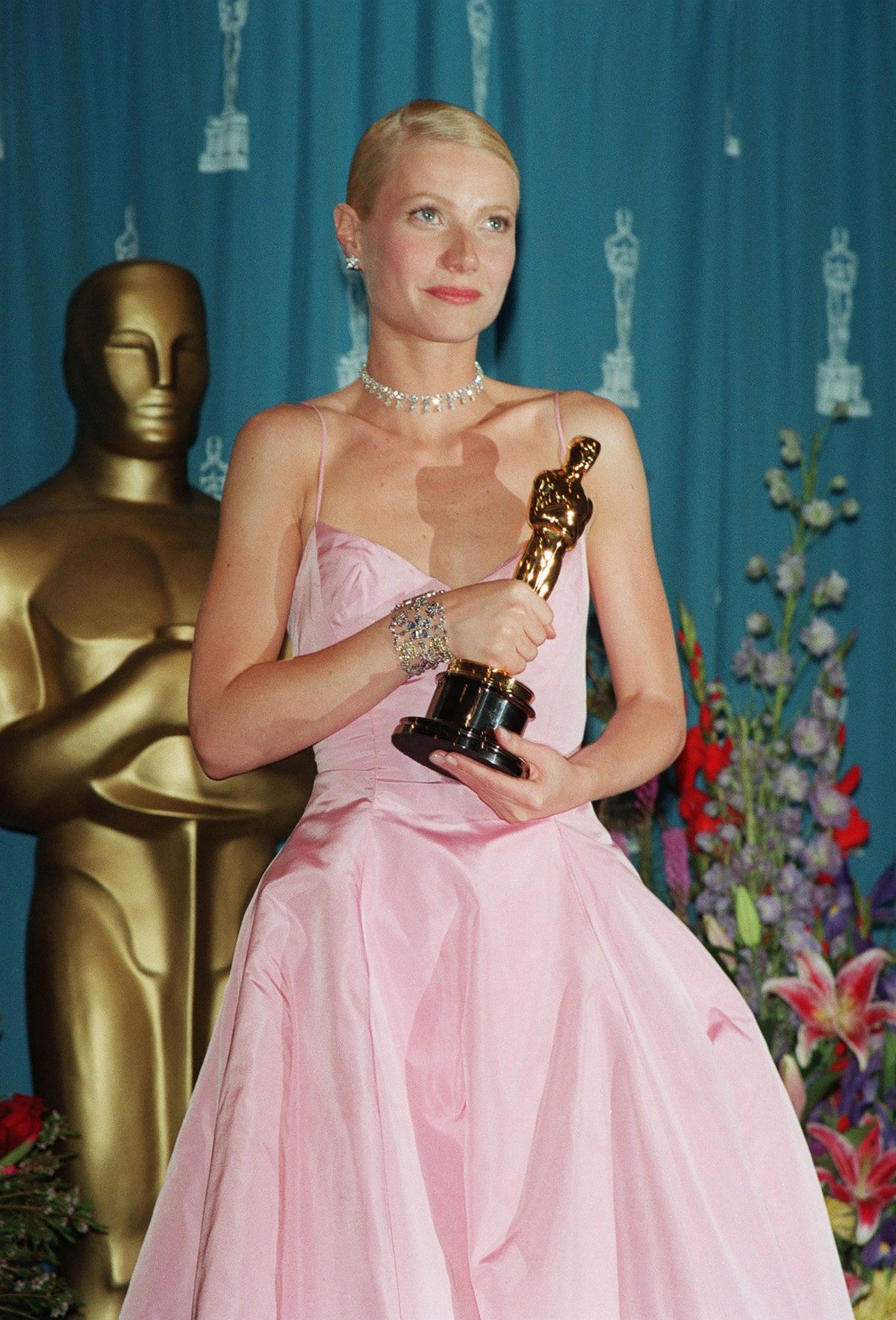 1999, Gwyneth Paltrow in Harry Winston

Most Oscar night jewelry is returned to the respective house after it's loaned out. But the piece Gwyneth Paltrow wore to pick up her Academy Award for Shakespeare in Love proved so meaningful that the actress's father, Bruce, bought it for her as a keepsake.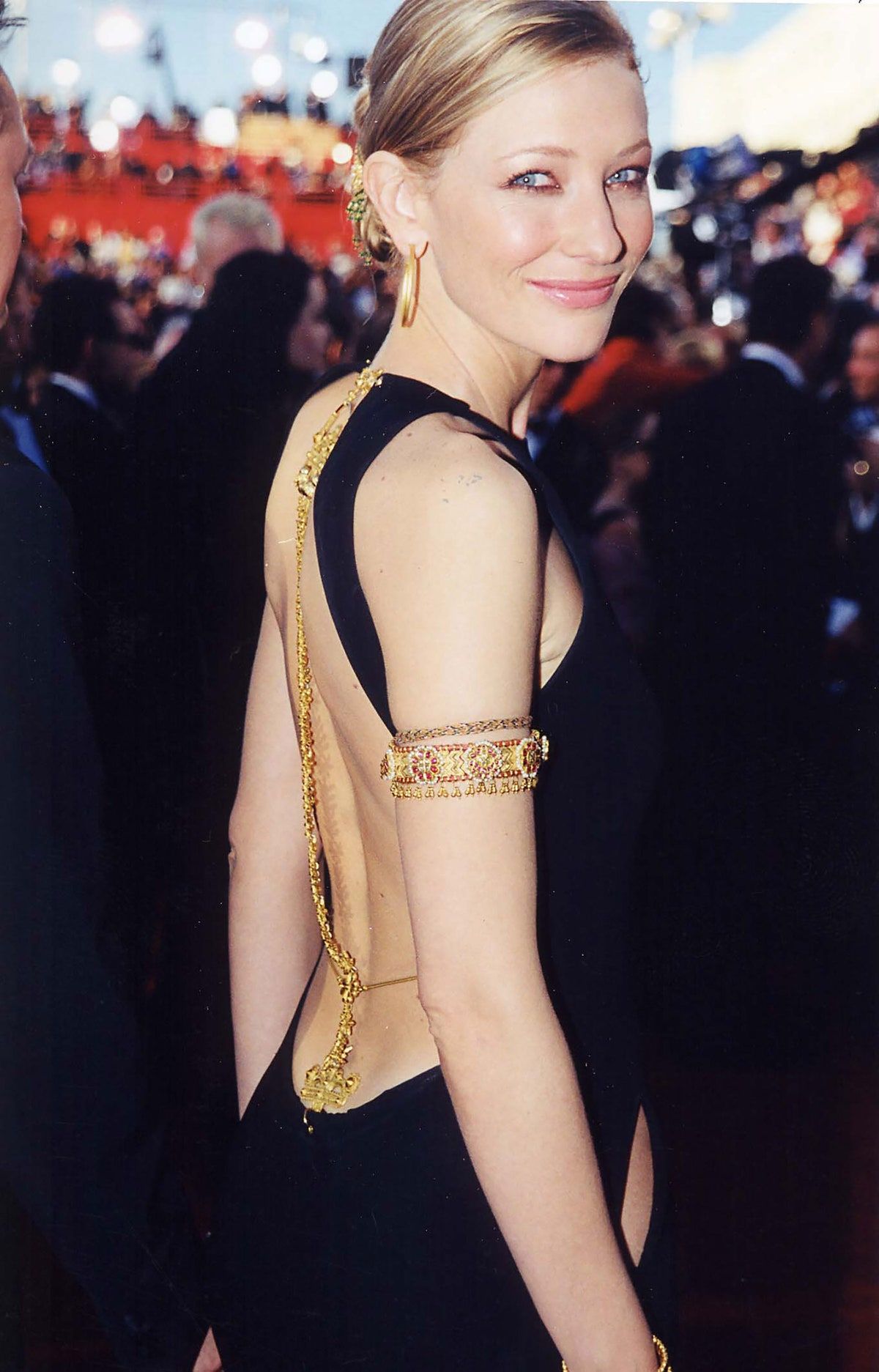 2000, Cate Blanchett in Cynthia Bach

Even in 2000, Cate Blanchett was ahead of the curve. The actress arrived in the perfect combination of dress and jewels, with a Jean Paul Gaultier black gown accented by Cynthia Bach's bangles and body chain. Inspired by traditional jewelry from the Indian subcontinent, Bach created an impressive array of golden accents.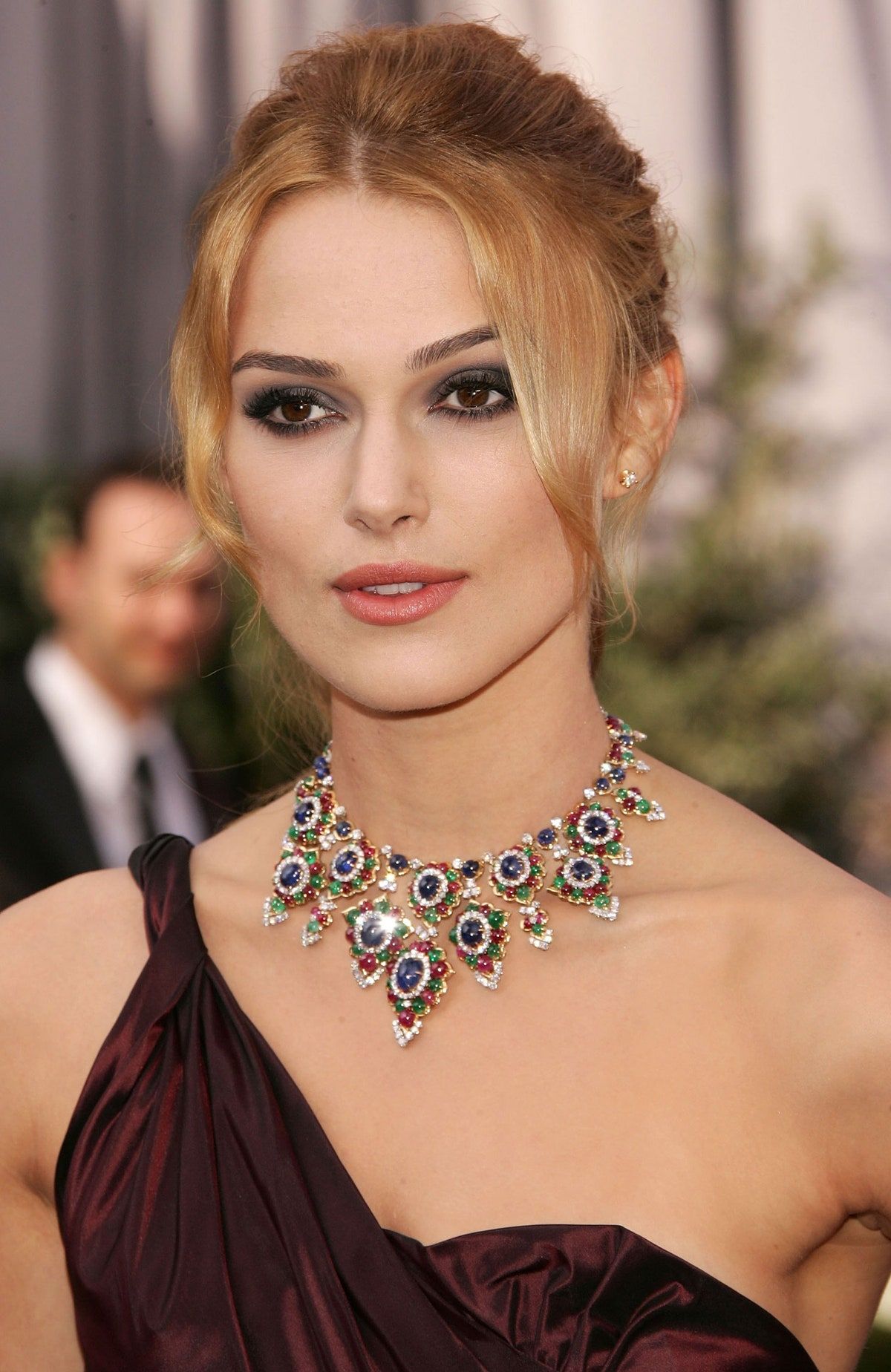 2006, Keira Knightley in Bulgari

Great vintage always has a story, and the '60s-era Bulgari necklace that Keira Knightley chose for her first trip to the Oscars came with a royal pedigree. Owned initially by Princess Soraya of Iran, the intricate 18-carat yellow-gold choker detailed with sapphires, emeralds, and rubies is among the most striking to ever grace the ceremony.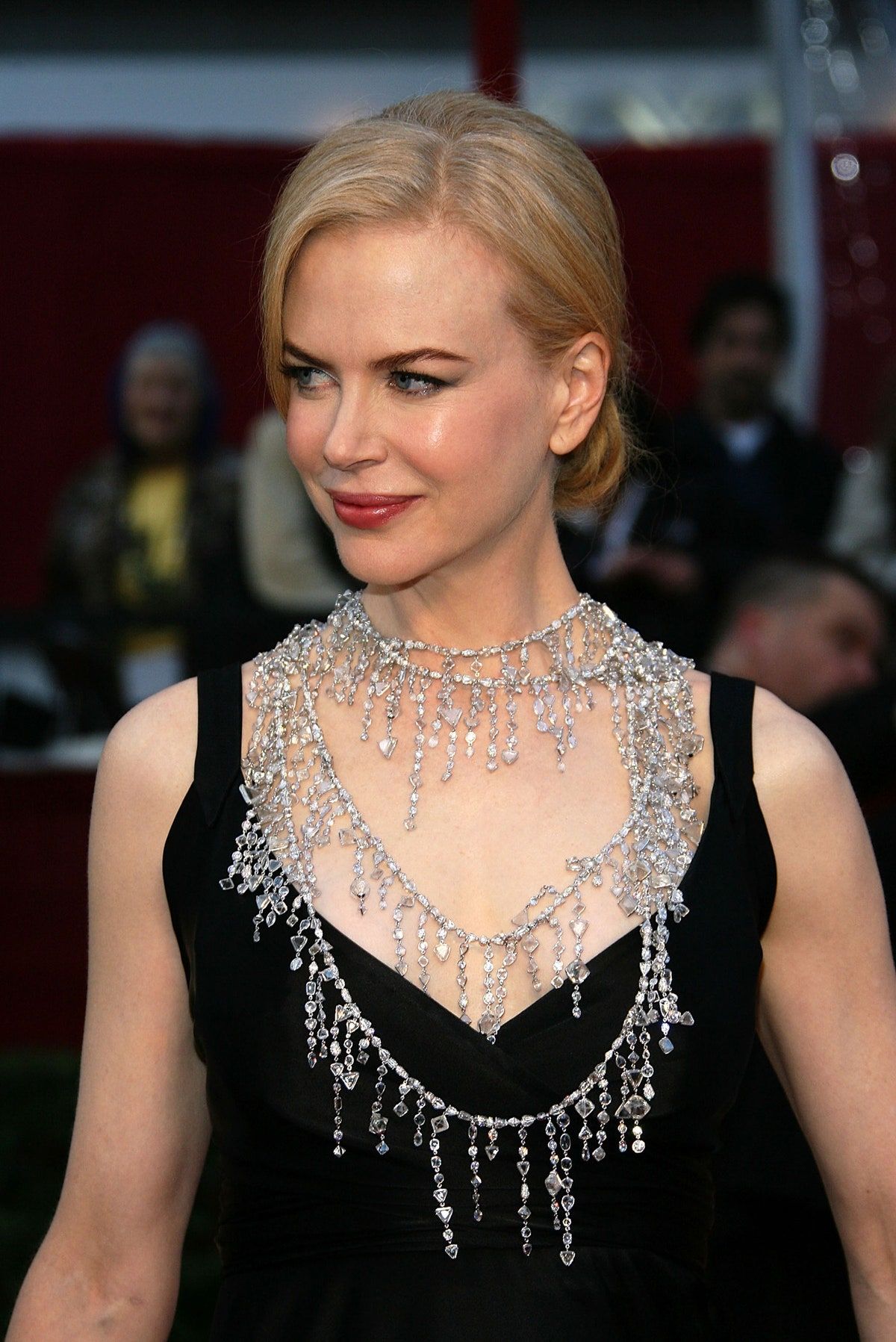 2008, Nicole Kidman in L'Wren Scott

Repeat attendee Nicole Kidman has worn more than her share of great jewels at the Oscars, but the sautoir-style necklace she wore to the 2008 ceremony takes the cake. Designed by Kidman's then stylist, the late L'Wren Scott, the handcrafted chains with their drip effect required 7,500 diamonds and 6,200 hours of labor.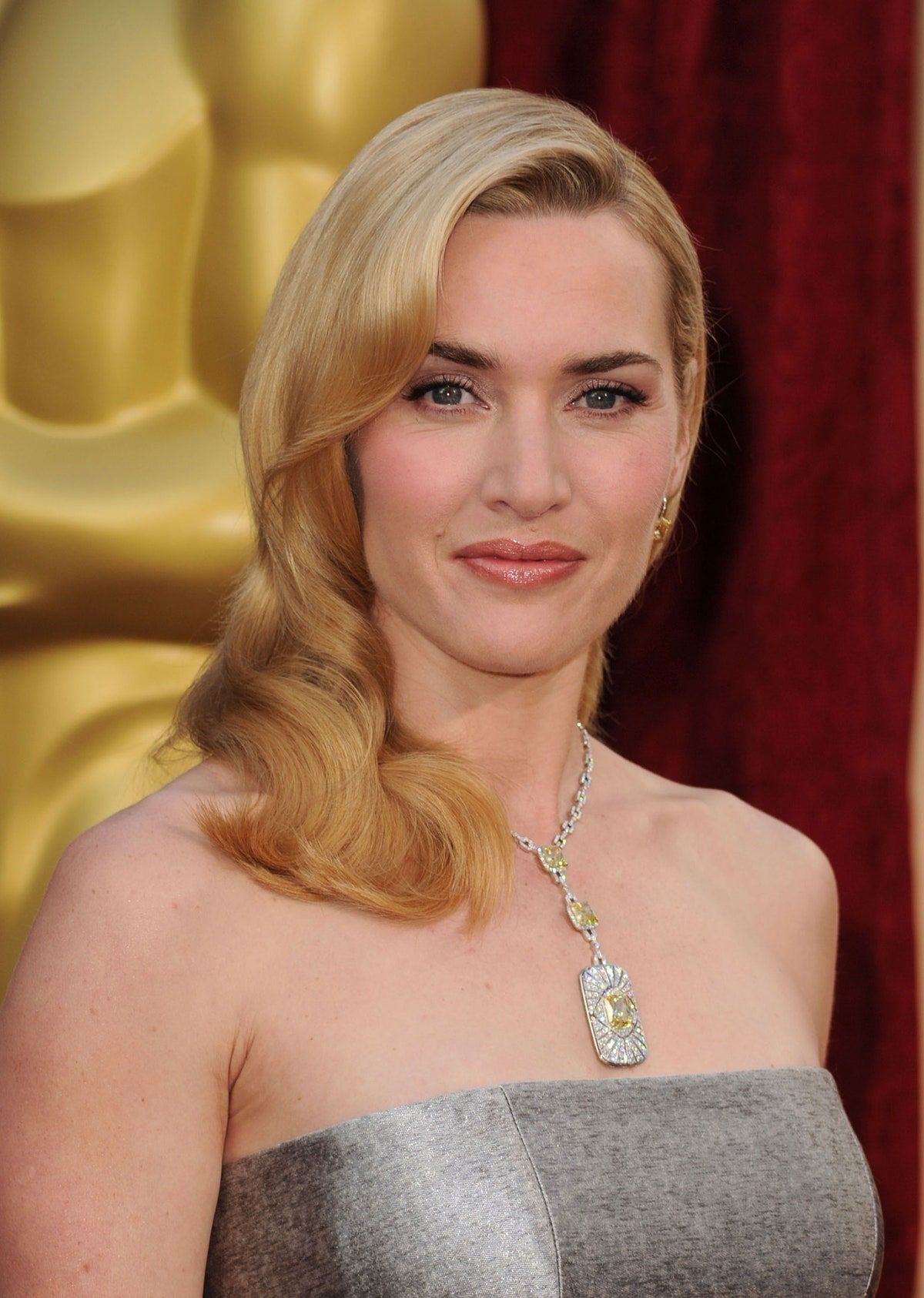 2010, Kate Winslet in Tiffany and Co.

The Art Deco lines of Kate Winslet's stunning pendant reference Tiffany and Co.'s history, but the Oscar winner's bling was created especially for her. Anchored by a unique set of yellow diamonds, the piece was later valued at $2.5 million.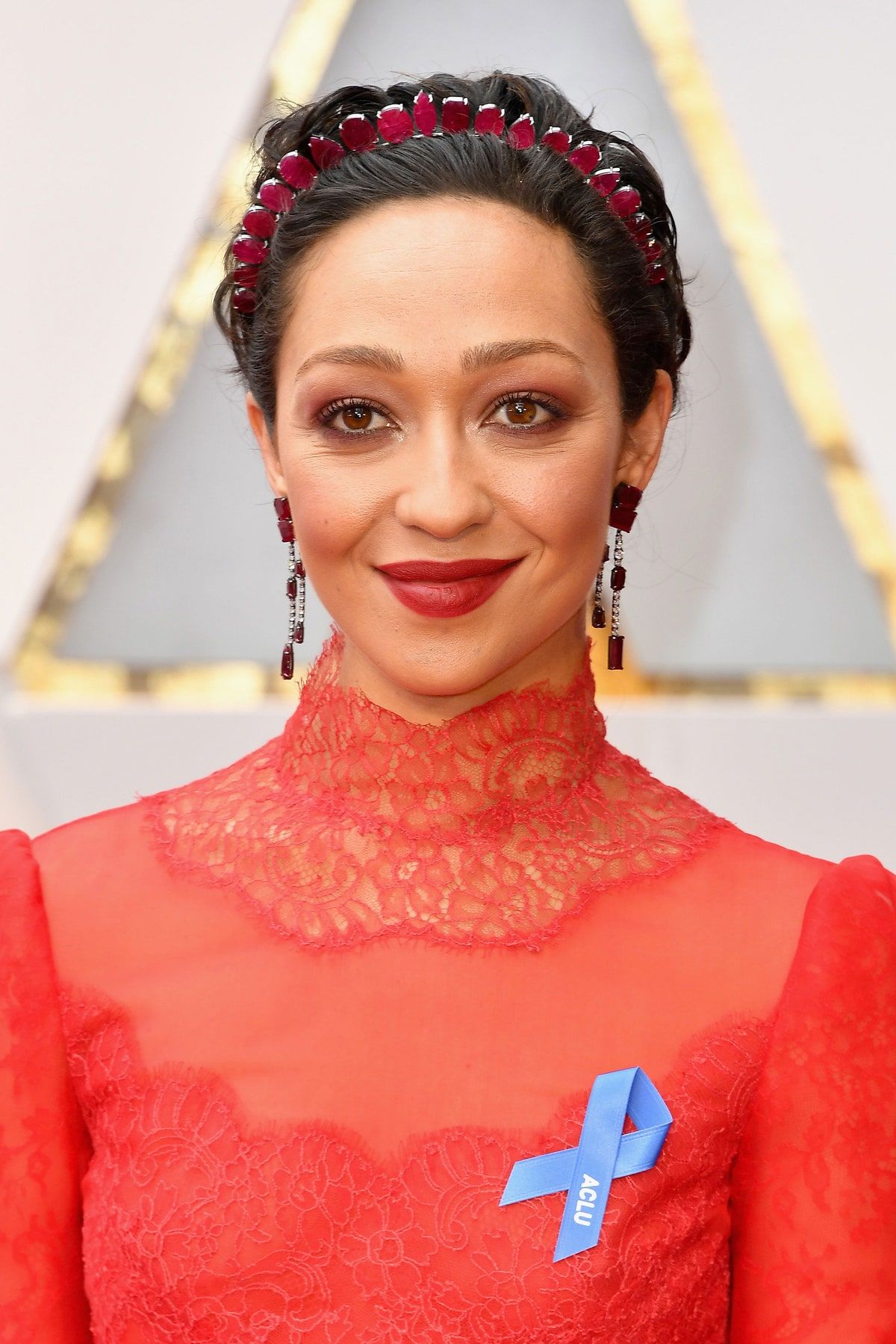 2017, Ruth Negga in Irene Neuwirth

The ruby-flecked tiara, earrings, and ring worn by Ruth Negga on Oscar night may have had an old-world flair, but they were created especially for the occasion. Designed after conversations between Irene Neuwirth and Negga's stylist, Karla Welch, the pieces were meant to echo the regal feel of royal jewels while adding a few modern twists. Case in point: The epic headband featured 146 carats worth of Mozambican rubies of different shapes and sizes, set in blackened white gold for contrast instead of the traditional platinum or yellow gold.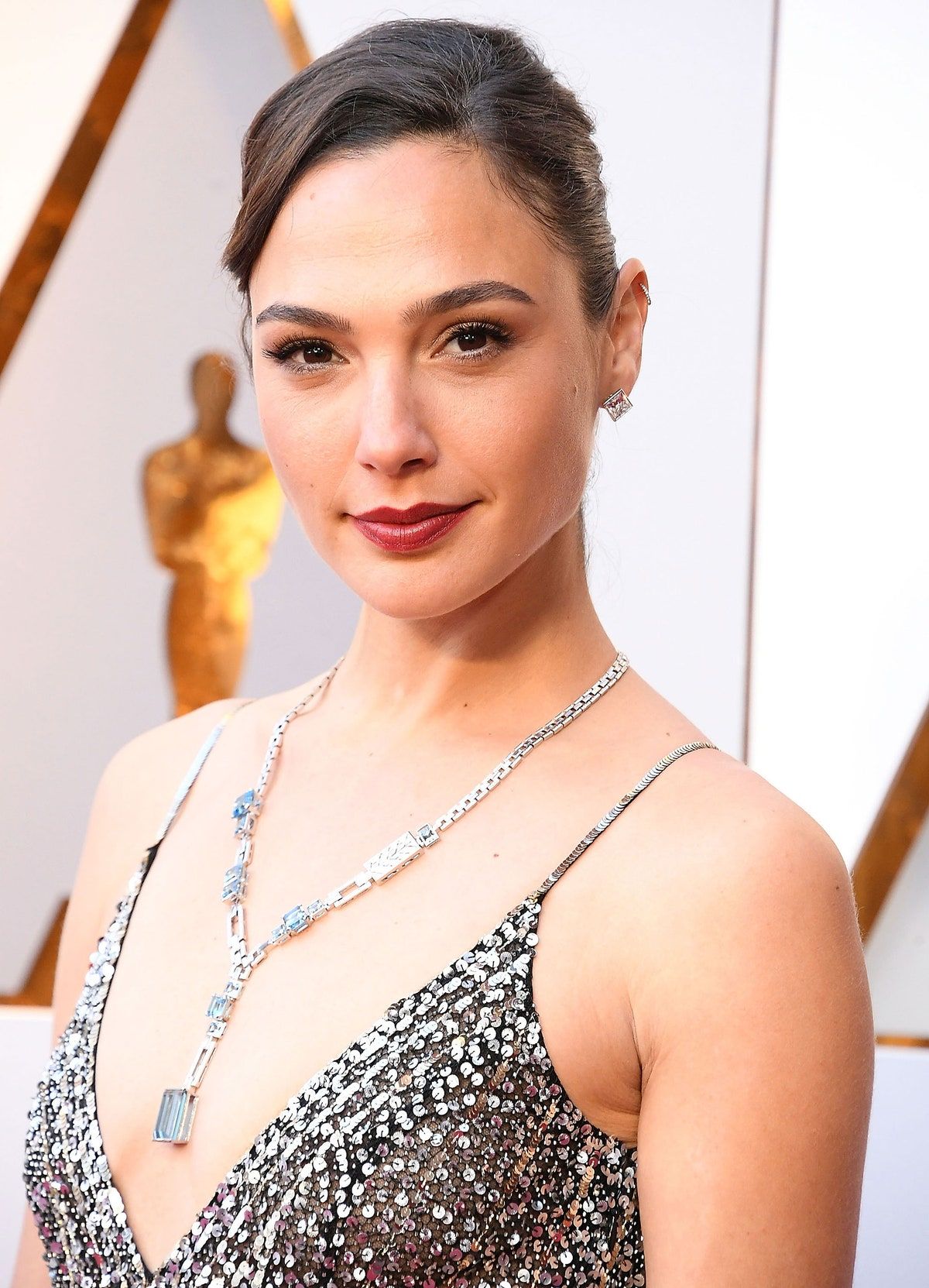 2018, Gal Gadot in Tiffany and Co.

Worthy of Wonder Woman, Gal Gadot's astonishing Tiffany Blue Book collection necklace featured 61 carats worth of aquamarines and more than a thousand diamonds to boot. The Art Deco–inspired piece brought added color and vibrancy to Gadot's silver Givenchy look and proved instantly iconic.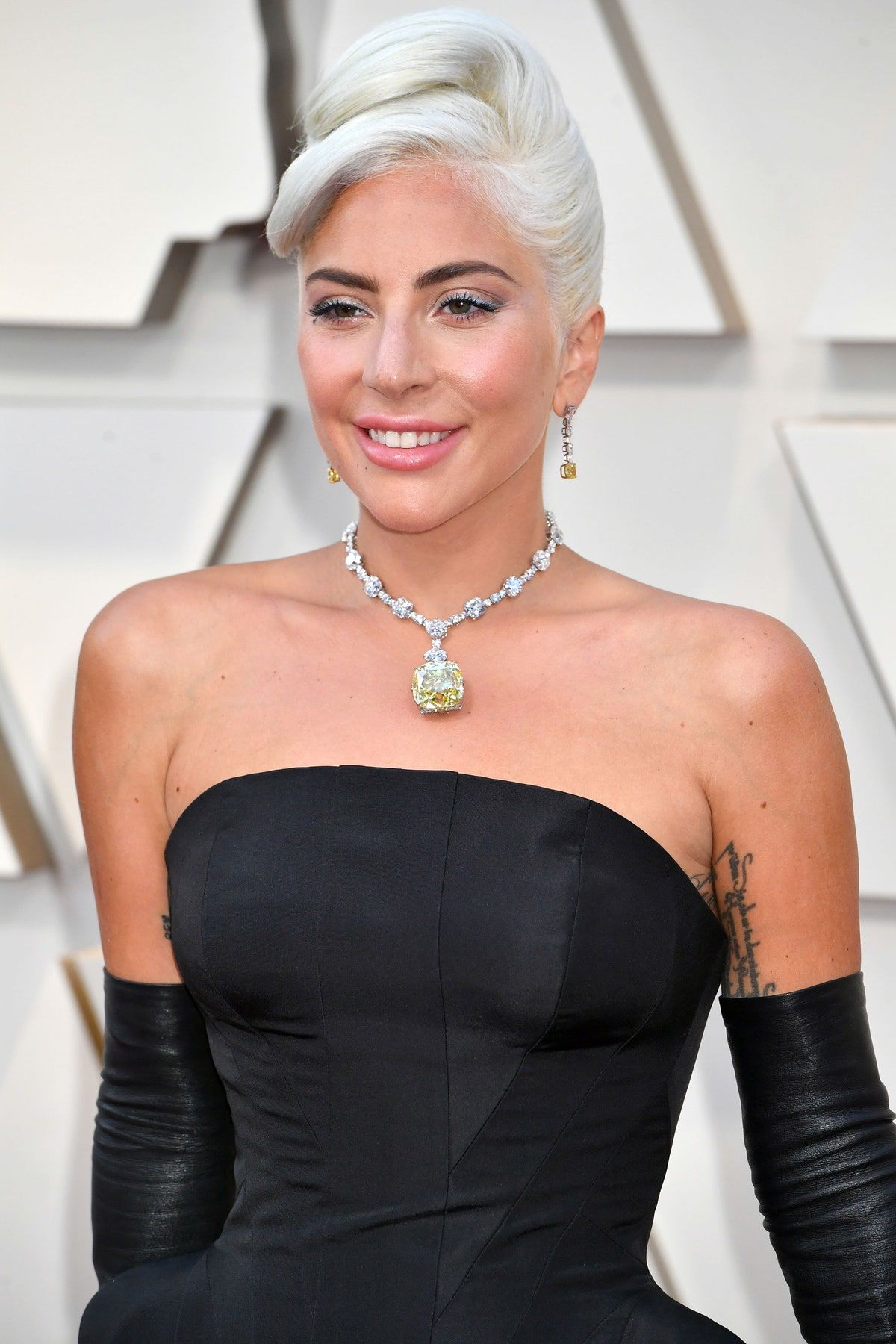 2019, Lady Gaga in Tiffany and Co.

The Oscars ended the decade on a high note with Lady Gaga's revival of the Tiffany diamond. Only worn by three people-Gaga, Audrey Hepburn, and socialite Mrs. Mary Whitehouse-the 128-carat piece is valued at more than $30 million. Dollar signs aside, the fantastic yellow diamond was the cherry on top of a stellar night that saw the star take home her first Academy Award.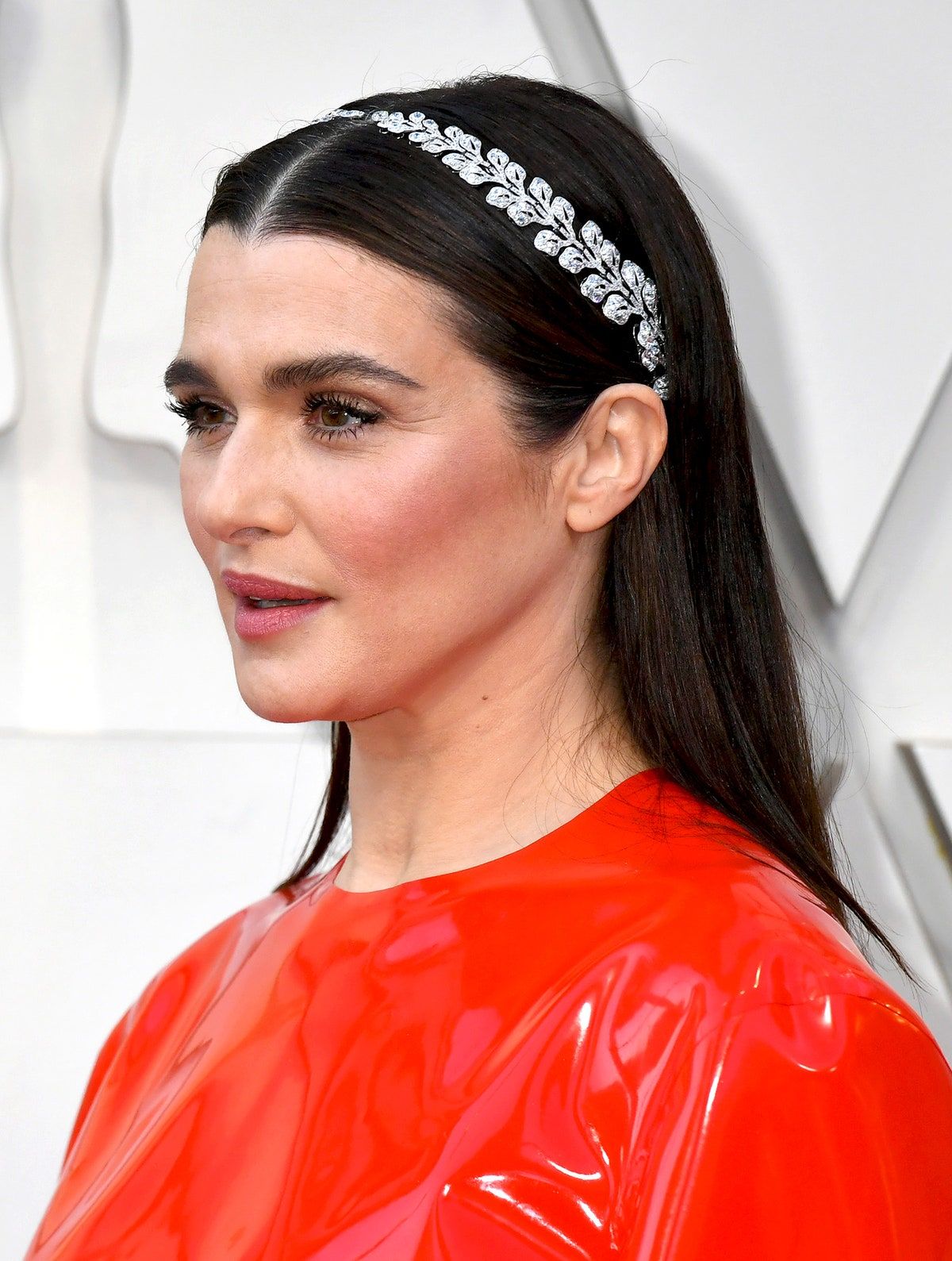 2019, Rachel Weisz in Cartier

The best fashion moments seamlessly merge old and new. In 2019 Rachel Weisz complimented the futurism of the Givenchy Haute Couture gown with vintage Cartier pieces from 1903. Two matching diamond and platinum brooches were combined to create Weisz's headband, creating an arresting final touch that elevated her entire look.