Six autumn manicure and nail polish trends, which will appeal to both minimalist and exclusive style lovers, are presented by the international Didier Lab training academy. The nail polish designs shown in the photos were implemented by the instructors of the training academy. Manicure specialists and women who do not want to lag behind fashion trends are invited to draw inspiration from them.


1. Dessert-like nail design

There is a lot of news in the nail industry this fall. New collections of gel nail polishes have been presented to manicure masters, pleasing to the eye with pleasant colors and shades. The new generation of varnishes allows you to perform various varnishes and design elements faster and without much effort. The biggest news of the season is the Macarons gel polishes that arrived in Lithuania from France a couple of months ago. Their uniqueness is soft, milky tones and unpredictable small particles. These nail polishes, reminiscent of delicious desserts, allow the manicurist to decorate their nails in a particularly playful way.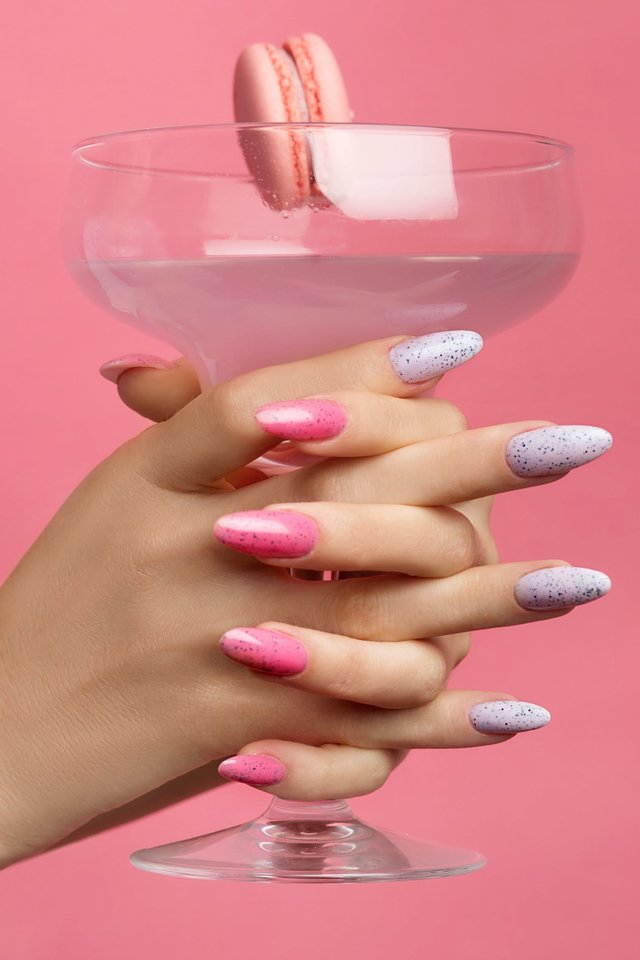 "This varnish immediately won the hearts of Lithuanians. We have noticed that this design is chosen by brave customers who are not afraid to experiment. Such a manicure lifts the mood in gloomy autumn weather and also looks stylish. By choosing earth colors, varnishing will appeal to those who do not like exclusive designs. For girls who like to stand out, we recommend red, pink or blue, "says Džeirana Liubytė, the manager who brought the Didier Lab brand to Lithuania.


2. Transparent nails and metallic shades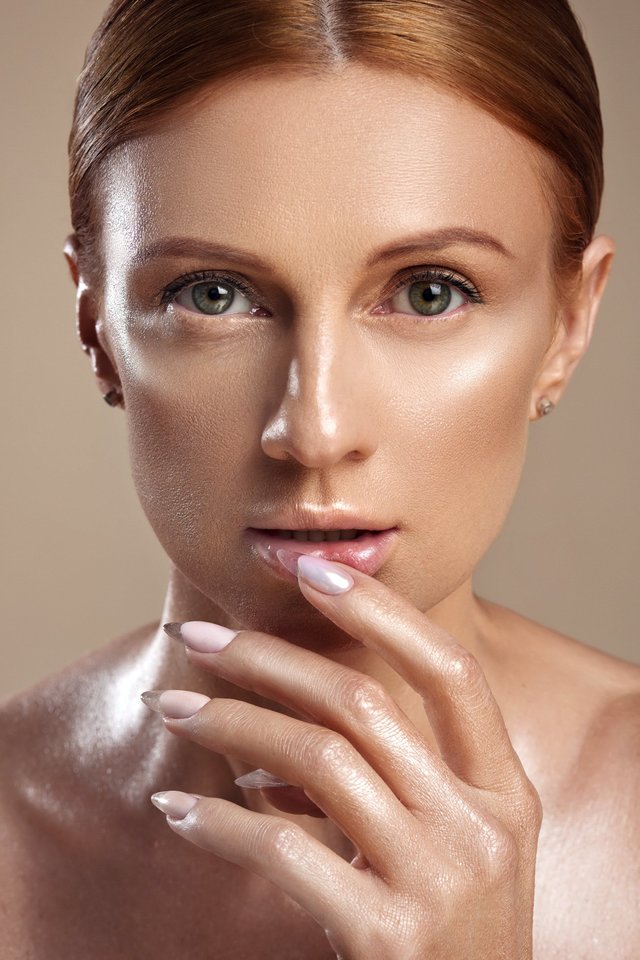 Another autumn trend is modern classics. This will especially appeal to those who want natural and easy-looking nails. This is exactly what the Natural Look collection is for customers. She is inspired by the extremely popular trend of choosing the transparent long nail design Jelly Nails. By choosing these varnishes, a semi-transparent, kissel-like effect is created, creating the impression of light and gentle varnishing. This is a great alternative to French varnishing when you want to create a slightly more modern image. A new feature in nail modeling is the "invisible length" that is created by painting the nail plate and lengthening it with a transparent material. This design looks complicated, but with the new generation of products it is easy to do.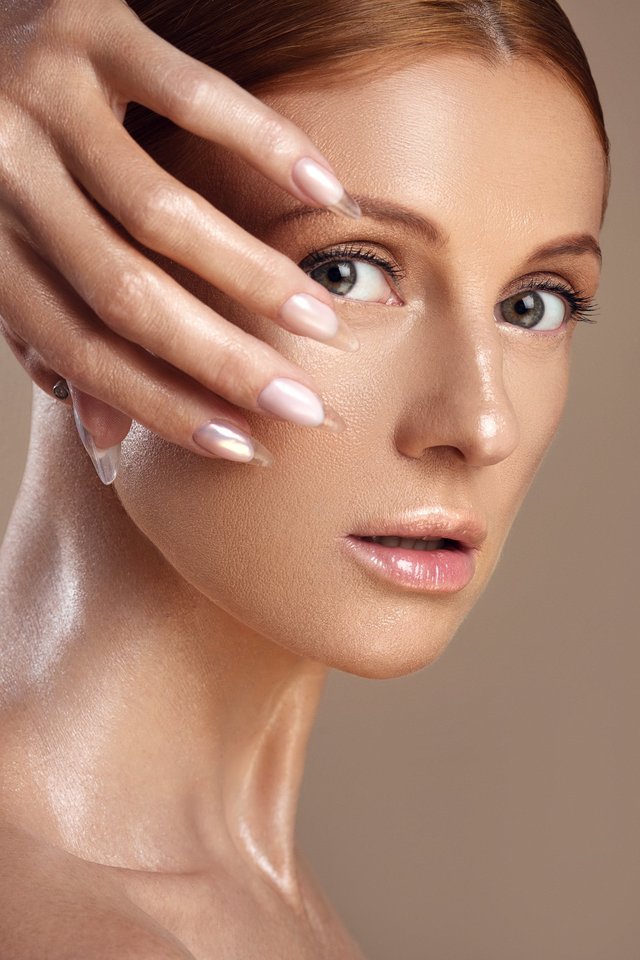 "This year and next offers long nails to choose from. The most fashionable are almond-shaped nails, but they look as natural as possible. They should be painted in a neutral, almost transparent or completely transparent color. For those who want to create an exclusive design, we recommend rubbing the nail with shiny metal or mother-of-pearl dust, "says the company's ambassador L. Lysenko.


3. Offers an effect - for those who love innovation

According to educator Kristina Nasirova, the minimalist nail polish reminiscent of threads is playful, but at the same time tasteful. This season, the subtlety has to be fun and exclusive, and the yarn effect allows it to be created. Manicurists should pay attention to the details - the thread does not break, but moves from one nail to another.

"Such varnishing can be of various colors and structures, raised or as if hidden in an aquarium. I recommend it to customers who like innovation. It's fun that if you choose neutral colors, those who appreciate subtlety will also like it, "says the manicure specialist.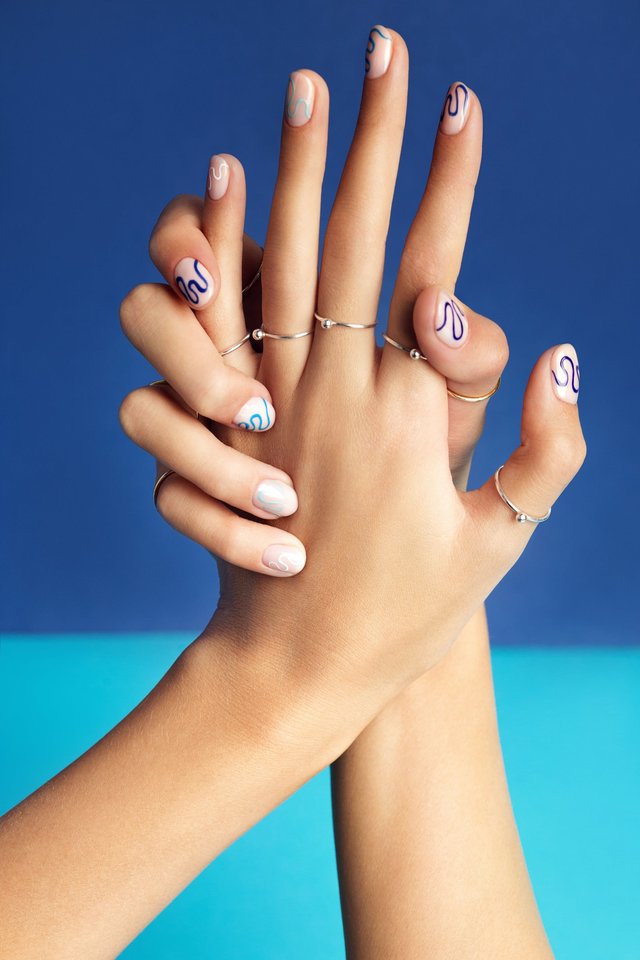 4. Brown shades - coffee and caramel

Another work done by K. Nasirova is the design of shades of brown. These are the main colors of this season in the interior, combinations of clothes and accessories, as well as in nail design. "The combination of brown shades in nail polish will look fashionable and tasteful. Can be combined from cold gray to warm yellowish shades. By choosing calm, soft browns, you will delight customers who appreciate subtlety, and by choosing brighter shades of brown, you will satisfy customers who like exclusivity and brightness. When, if not in autumn, to show all available shades of brown, "advises the specialist.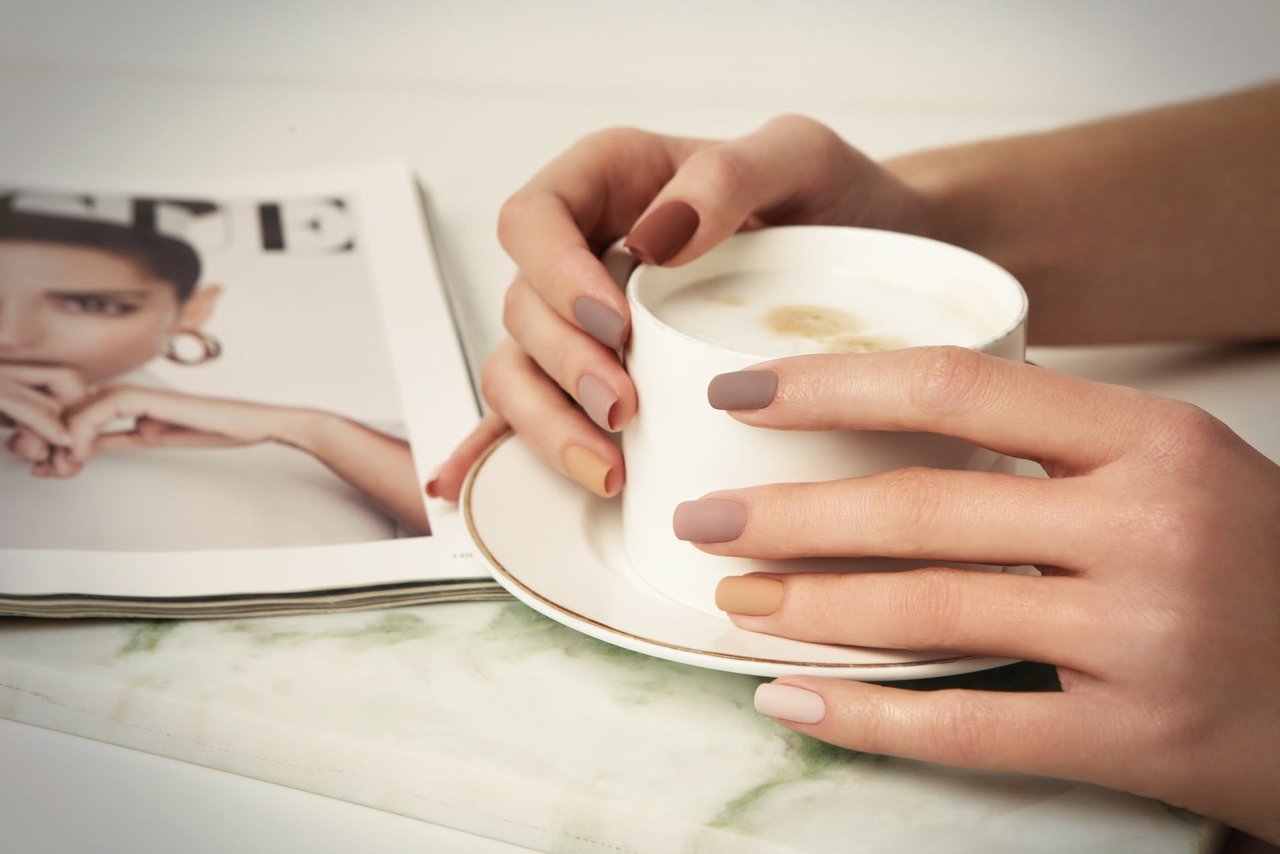 5. Garden reflections in manicure - for those looking for uniqueness

At the moment, small, realistic drawings are very relevant. Inspiration for nail design can be sought in everyday life as well. Why not decorate your nails with garden or delicacies? The instructor Martyna Budrytė, who performed this varnishing, states that such varnishing is the choice of a brave and exceptional woman.

"Transparent varnishing with a minimalist vegetable or fruit accent can be a great image accent even for a woman working in an office. Cute, hand-drawn accents lift the mood not only for the manicure owner, but also for those around them, "the manicure expert assures.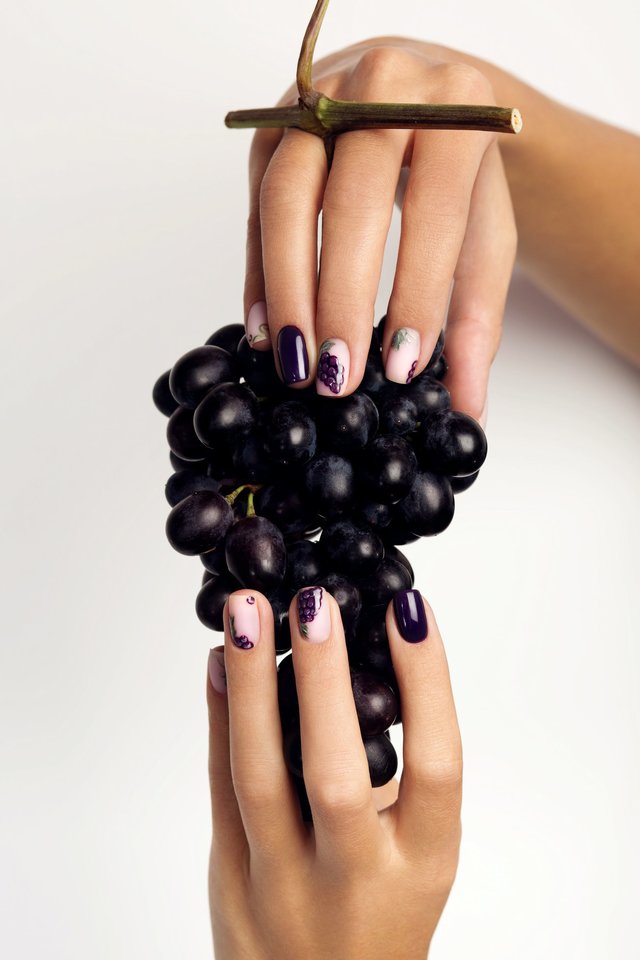 6. The spirit of the eighties and the colorful "Frenchman"

Another design by M. Budrytė is filled with the spirit of the eighties. This period, as the expert notes, is now especially popular not only in nail polish. Nails with curved lines, geometric shapes - such a nail design is impossible not to notice.

"The bright but faded colors returning to fashion go well with" naked "nails, contrasting smoky shades. In fashion again, a colored "Frenchman" who, unlike now, is drawn straight and over two-thirds of the length of the nail. Such a manicure is chosen by classics and women who longed for the eighties, "notes M. Budrytė.