Last year, Colombian singer Maluma stepped out onto the MTV VMA stage in a custom neon suit from Balmain-a strikingly bright ensemble that called back to the graphic hues of the '80s and '90s. Like the singer, the look was bold, but it was also a stellar representation of the brand's new direction. Inspired by their successful partnership and similar tropical inspirations, the pair have announced a new collaborative collection featuring that same old-school flair with a coastal edge.

The concept of retro graphics and logos was something designer Olivier Rousteing had found himself creatively entangled with since the beginning of the coronavirus lockdown last year. Fortunately, the artist was quick to point out Rousteing's sharp grasp of the Miami Vice look that characterized his latest collections. This began as the creative starting point for their fashion line. The pair intended to debut their designs on his tour until it was cancelled due to the pandemic. Nevertheless, the limited collection includes ready-to-wear designs noticeably touched by the handiwork of both creatives, as well as sneakers that imbue a dash of beach style into your street style.

"This collaboration represents us merging our fashion and music worlds, and breaking the rules with style, colours, and most importantly blending our cultures together," said the singer. "It's been one of my goals to work with a respected fashion house on a collection, but this journey was more exciting, as Olivier pushed me to design with him and sketch looks that I personally will wear off the stage and showcase high couture with a bit of Papi Juancho. This process was exciting as I have always dreamt to design one day, and I was happy to have a friend like Olivier let me express myself creatively through fashion."

While the new collection invited Maluma to join Rousteing in the fashion world, the duo will also share their blended aesthetics with the music world by releasing a playlist on Apple Music that reflects the inspiration behind the collection, as well as the brand's overall image.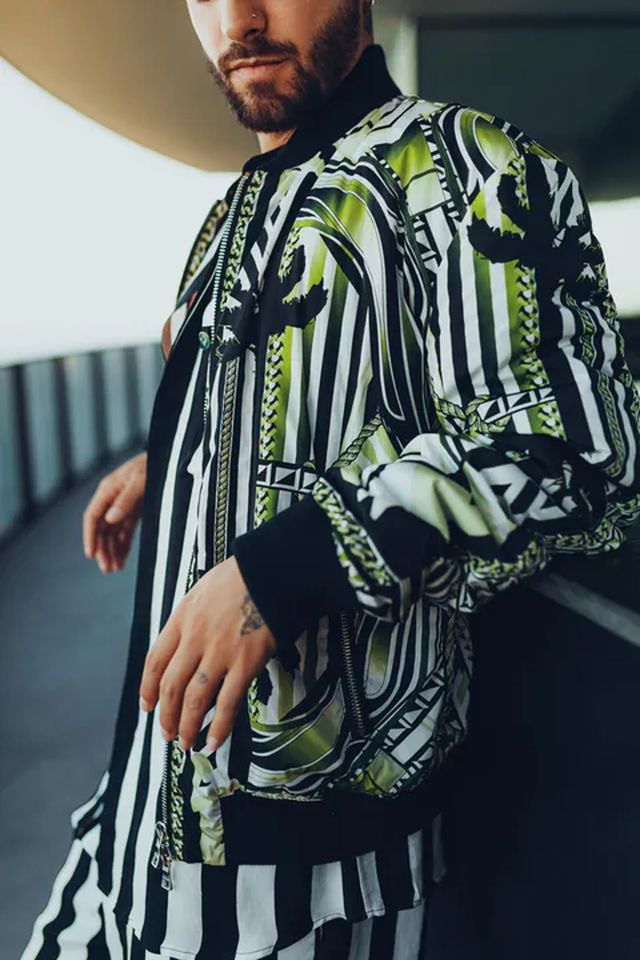 The Balmain x Maluma collection is available now. See pieces from the collection below.